Are you on the lookout for one of the most breathtaking places in the world? Well, moving to Colorado gives you access to just that, along with an active lifestyle. From the mile-high cosmopolitan capital of Denver and the military hub of Colorado Spring to a renowned college town of Boulder and the high-end Aspen. And there's plenty more where that came from, along with the promise of a stress-free life. So, are you convinced? All you need now is one of the cross country moving companies Colorado recommends…or Verified Movers in this case.
Long Distance Moving Companies Colorado
Facts About Colorado
01. Main Information
Popular Cities
Denver, Colorado Springs, Boulder, Aurora, Fort Collins
Governor
Jared Polis
US Senators
Michael Bennet, John Hickenlooper
State Website
State Moto
Nothing without providence
State Nickname
The Centennial State
02. Geo Population
Area (sq mi)
104,094 sq mi
Total Population
5,893,630
Highest Elevation
14,440 ft
Lowest Elevation
3,317 ft
Time Zone
MT/UTC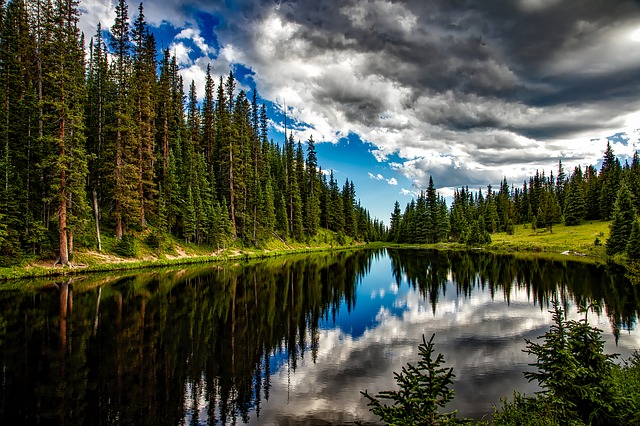 03. Education
Top 5 Elementary Schools
Colorado Academy, The Colorado Springs, Dawson, Vail Mountain, St. Mary's Academy
Top 5 Middle Schools
Kent Denver, Colorado Academy, The Colorado Springs, Dawson, Vail Mountain
Top 5 High Schools
Kent Denver, Colorado Academy, Fountain Valley, The Colorado Springs, Cherry Creek High
Top 5 Colleges
University of Colorado Boulder, Colorado State University, University of Denver, United States Air Force Academy, University of Colorado Denver
04. Rates
Crime Rate
29.72
Employment Rate
64.7%
Average Income (household)
$72,331
Poverty Rate
10.31%
It is no secret that moving is a complex venture, often accompanied by plenty of stress. One is, after all, changing not just their physical address, but habits, surroundings, and much more. And once you add to that an entire plethora of moving tasks, all paired with a pressure of a deadline, it can really be too much on a person. That is why it is smart to consider hiring assistance. And who better than professional cross country movers Colorado? With experienced movers taking care of your move, you will be able to have not only free time on your hands, but peace of mind as well. Verified Movers would be more than glad to assist you in finding just the perfect moving company, so make sure to take a look at our platform.
Moving 101 from the experience of interstate moving companies Colorado
Whether or not you think you need the help of cross country moving companies Colorado, we will provide you with some useful moving tips nonetheless. So, here are some pointers to prevent a rocky move to the Centennial State:
Prepare your wallet for the multiple tolls in Colorado.
No moving permits required but it won't hurt to look into potential moving restrictions.
When it comes to Colorado climate, a winter relocation is something most movers will advise against. After all, the entire state is above sea level, which leads to heavy winters. And these lead to hazardous conditions for drivers and overall transportation.
If you must move in winter, make sure that you are prepared. And this means that you need to take your vehicle to a certified mechanic and to equip it for winter conditions. Make sure to keep your phone charged and to have all essential emergency provisions in your car. You can also consult with cross country moving companies Colorado that you plan to hire. Experiences as they are, they will have some good insight.
The financial gains of moving to Colorado
Why is rocky Colorado such a popular destination? According to WalletHub reports from 2017, Colorado is the #1 state for job opportunities and the #2 state for employment in the country. The conclusion here is that the state thrives when it comes to the local economy and national GDP growth. After all, there is a reason for people nicknaming the state as the "Switzerland of America".
High income, low tax – the way of life in Colorado
If you are looking to purchase a home in Colorado, you should expect high real estate prices. The main for this is probably the high incomes of Coloradans since the median household salary is $59,448 (U.S. Census Bureau, 2014). And that is higher than the national average was that same year. Also, the actual property tax bills can be quite high because homes in Colorado are expensive. However, Colorado property taxes are some of the lowest in the country – the rates, that is.
Something for everyone's taste in Colorado
Beer lovers – welcome to one of your dreams! With 230 established craft breweries state-wide, Colorado is definitely the national leader in microbreweries per capita. And we shouldn't forget to mention Adolph Coors Co. – the worlds largest single brewery.
However, you shouldn't worry about staying out of shape. Coloradans take health and fitness seriously. Sure, there are some who couldn't care less, but the dominant culture in the state is one based on high levels of activity. If you already love to work out and be outdoors, you'll fit right in.
Time to call your country state moving experts in Colorado
Colorado has attracted many new residents who are drawn to the idea of a high-quality lifestyle. Job opportunities, beautiful weather, scenic views and a culture of wellness – the perfect combination to make anyone want to start looking for moving boxes. Another option is to leave everything to one of many interstate moving companies Colorado offers.
How can Verified Movers help?
Moving is challenging, arduous and stressful. And that is why you need all the help you can get. All hands on deck. No question about it. However, finding some of the best cross country moving companies Colorado has to offer, and choosing the right one can be even harder. And that is precisely where Verified Movers and its team come in. We are here to help you find the right professional for the job. The one that will be able to satisfy all your needs at once. And sometimes even more importantly, at a rate that fits your pocket. So, let's begin!
Avoid moving scams and common problems
As we mentioned many times before, moving is a process. And a complicated one. That is why you need to find the best cross country moving companies Colorado has to offer and compare them. There are just so many movers on our market, but not each and every one of them can help you move with a smile on your face. Here is what you need to do:
Make a list of things that you hope to find in a mover. (Are you looking for basic moving services, or for special moving assistance?)
Calculate your moving budget early on. It will save you a lot of time.
Look for online reviews and compare movers – this way you will avoid moving scams with ease.
Make sure you hire a mover that is properly licensed and fully insured. Your safety should always come first.
Packing? Professional movers can handle this task for you!
Preparing your belongings for safe transportation might seem like an easy task to take on. But, is it really? Do you already know how many boxes you'll need? Are you ready to sort through your belongings and make a detailed inventory list? If you don't have enough time on your hands to handle packing and preparing your belongings for safe transportation – some of the best cross country moving companies Colorado has to offer are more than happy to provide you with some assistance!
Set your moving date and let us take care of everything else
Our team is here to help you find the perfect mover for the job. And once you do – you will learn what smooth relocation is all about. Moving to another state might seem stressful now, but it won't once you see our teams at work!
Cross country moving companies by cities in Colorado
A smooth move is something you deserve
Moving can be challenging. Getting out of our comfort zone and breaking our routines always is. However, things can get a lot easier. And all you need is some professional assistance. Let seasoned cross country moving companies Colorado handle your move and enjoy your new beginning. And let Verified Movers help you reach them in a simple and timely fashion. If you need any additional assistance, make sure to contact us, and our agents will be glad to answer any questions you might have.