There are many reason why people leave their old homes and move to a new one. While this doesn't have to be a big change when one moves a couple of blocks away, it definitely is a huge step when one moves to another state. Whether it is a move driven by career ambition, or a temporary move for academic purposes, or because of a desire to change the tempo of one's life, it is a step that should not be taken lightly. Such decisions are not easy to make because they are nothing if not life-changing, so before you decide to hire Verified movers to help you with moving from Florida to Colorado, make sure that that is definitely something that you want to do. In this text, we will discuss some differences between Florida and Colorado, as well as some key moving tips.
So, without further ado, let us begin!
Moving from Florida to Colorado can be quite a shock
If we disregard the personal factor of leaving your friends, family, and other key elements if your life behind, moving to another state does not have to be a huge practical change. If you are moving to a neighboring state, maybe just a couple of hundred miles away, it can still feel like back home. However, moving from a state such as Florida to a state such as Colorado is definitely not the case. Florida has its trademark climate that has made this state a worldwide destination for tourists. Just take Miami for example – with its palms and beaches, it is easily one of the most recognizable cities in the world. The way of life in Florida, the tempo and the overall feel to it is something truly unique. Knowing the warm allure of Florida it is not hard to understand why so many people move over long distances here.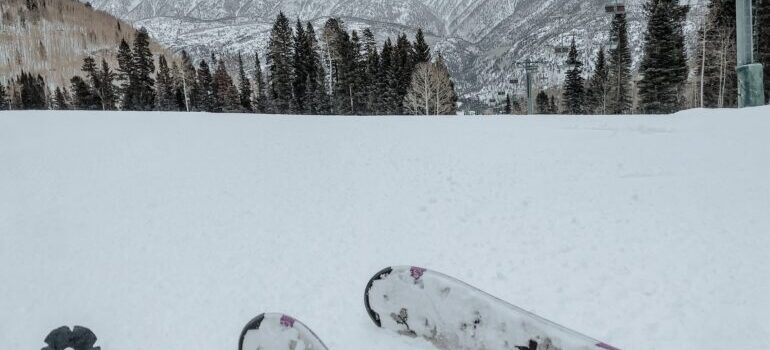 On the other hand, Colorado is a distinctly different beast. A land-locked state of mountains, rivers, and woods with a continental climate, Colorado has a completely different vibe compared to Florida. In Florida, the sun is there non-stop throughout the year. It is always warm and snow is practically nothing more than an SF myth. Even in the north part of Florida, when it snows, the snow never stays. In Colorado, the plants are different, the animals are different, there are all four seasons and winters can be quite cold. It is safe to say that coming from Florida is going to be quite a big shock in more ways than just one. The climate is the largest difference, but it also influences other areas as well. Those small cultural-specific everyday rituals are noticeably different when you have to account for powerful storms and blizzards in your social life.
How difficult is it to plan a move from Florida to Colorado?
Well, it depends. How much time do you have before the interstate movers Colorado come over? Ideally, you need to start planning your move as soon as possible. Moving to a new home on the other side of Orlando is challenging enough. Moving all the way to Denver is something that requires significantly more effort. The best way to approach this is to simply start planning the move as soon as possible. The first step should be to determine the moving date or at least narrow it down to a period of a week or two.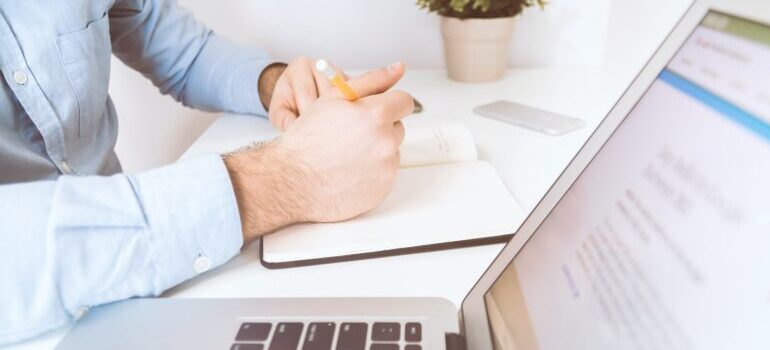 This should be enough for you to be able to negotiate a moving date with potential movers. You will also have to organize the packing schedule accordingly. If you start dealing with these and similar things on time, then you should be able to plan the move in such a way that there are not that many complications. You just need to give yourself enough time to take care of every task properly. When going through an interstate move, that is definitely something you want to be able to do.
Get the moving insurance
Should you get moving insurance? Which level of insurance is enough? These are some of the most common uncertainties people have when planning a move. The answer is, yes, you should definitely take moving insurance. While it could potentially make sense to not take it if you are moving somewhere close by, since you are going to be moving over several states, moving insurance is a must. Even when one of the best cross country moving companies Florida has to offer is the one helping you move to a new home, accidents can still happen even if it is nobody's fault. Furthermore, moving to a new home is not usually something that happens all the time, so it is well worth getting proper insurance for the materialistic part of your life.
Hire a moving company as soon as possible
One of the most important things when it comes to planning a move is hiring a moving company. Moving companies are there for one specific purpose and that is to help you with moving to your new home. In this case, that means helping you with moving from Florida to Colorado. Since that is not a standard everyday local move, there is a strong argument to be made here that booking the movers several months in advance should be one of your top priorities.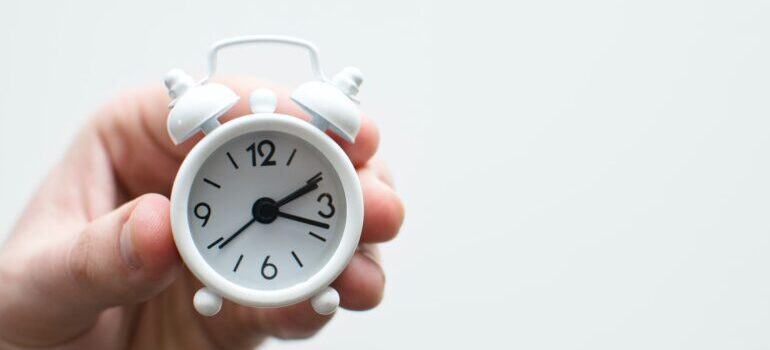 First of all, you don't want your belongings transported over such a long distance by some common movers. Your property should be handled with care and expertise. However, moving companies of such status are often booked months in advance. That is why it is paramount to set up a moving date as soon as it is possible.
So, do not hesitate and call so that we can find you the best possible moving date!