Long Distance Moving Companies Oklahoma City
Get Your Instant Moving Quote
Sponsored Companies

Verified Business

2630 W Broward blvd Suite 203-332, Fort Lauderdale FL, 33312, USA
Choosing a moving company is never an easy task, especially if this is your first time moving. You have to consider and weigh in all the factors. And more often than not, people tend to forget certain things and end up making the wrong choice. However, it's all a matter of knowing what makes for perfect long distance movers Oklahoma. For something like this, Verified Movers has experience and insight that you will hardly find anywhere else. So, if you truly want to make sure that your Oklahoma relocation goes smoothly, get a match from us. We can offer you a premium choice of long distance moving companies Oklahoma City.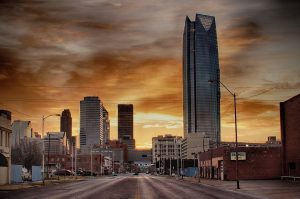 We only recommend trustworthy long distance moving companies Oklahoma City
Trusting moving companies nowadays has become quite the challenge. Especially when you plan a cross country move to Oklahoma or some other state. There are so many things that you need to do before you make the choice to hire a particular moving expert:
Check their validity online. All professional long distance moving companies Oklahoma City should be properly licensed.
Get a precise moving price estimate. Getting an exact and guaranteed moving quote is something every mover should be able to offer.
Go through reviews from past customers. There is no one better to testify to the quality of a moving specialist in Oklahoma City than past clients.
Explore the range of the services they provide. What good is the perfect moving expert if their services to not cover your needs.
Check if they have a date available for your move. Even if you manage to find the right moving company for the job, you won't be the only one looking.

Whether you are moving from or to Oklahoma City, we can help.
All these checks and time just flies away before you even know it. So, what's a person to do…except find a website that has all this in one place. Verified Movers has the scoop on all long distance moving companies Oklahoma City worth your time and money. You provide us with the specifics and we provide you with the suitable movers for you. It's as simple as that – just as it should be. So, if you want to secure a relocation with no worries whatsoever, simply reach out to us for assistance.
Verified Movers offers a team of highly-efficient Oklahoma City movers
When it comes to our Oklahoma City moving team, you'll be happy to know that it concists of highly-trained individuals. That's because Verifed Movers' moving partners put a lot of thought and care into hiring the best employees. Each one of them had to go through extensive rounds of interviews where we looked into their skills, knowledge and past. We clearly put a lot of focus into their qualifications, past experience, as well as training. Today, we can proudly claim that our movers are:
People with a good track record and plenty of experience in moving business
Professionals who were safety trained and spent learning moving and packing secrets and techniques
Approachable people who understand what you are going through when moving to or from Oklahoma City
Moving assistance of all kind for your upcoming move
What makes our local movers Oklahoma City such a big name is the fact that we have all the means to cater to all the needs of your upcoming move from start to finish. From shipping your car to packing all of your belongings and providing a safe place to store them, our moving partners are well-versed in all moving tasks. When you consider the fact that the price for those services isn't something that will break the bank, you get that Verified Movers is a place where affordability and high-quality meet. And that's what has made us into one of the most reputable long distance moving experts in Oklahoma City.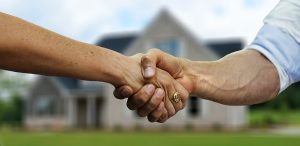 Getting a quote will be a decision you won't regret
In case you see your relocation to or from Oklahoma City as an obstacle that needs to be surpassed, just get a moving quote! Taking care of all the moving-related tasks that present a problem for you is our greatest pleasure. For Verified Movers, moving is more than a job – it's our passion. With many successful moves and satisfied customers behind us, we feel confident in saying that we are just what your relocation needed. Taking care of you and your belongings is an honor for our moving partners, which is why we have no doubt they'll exceed all of your expectations.