Long distance moving companies Kansas City
Get Your Instant Moving Quote
Sponsored Companies

Verified Business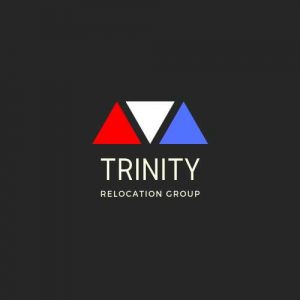 2300 Palm Beach Lakes Blvd Suite 301, West Palm Beach, FL, USA
Moving to Kansas City for a new job or new home or adventure? You won't be disappointed. This city is great for its cost of living, food, and world-class attractions. No matter the size of your household or business move, long distance moving companies Kansas City provide you with a customized moving plan. It is important to check moving companies reviews to pick the moving company who can understand your moving needs and requirements. You need full-service movers who have tools and knowledge to carry out your long distance move to Kansas City. So, let's start with research to get the best household and commercial moving services:
Full-Service Packing
Quality Packing Materials
Short & Long Term Storage
Fine Art/Antique Moving
Vehicle Shipping & Storage
Office Moving
Disassembly of furniture
Electronics/Computer Moving
Medical Equipment Moving
Commercial Storage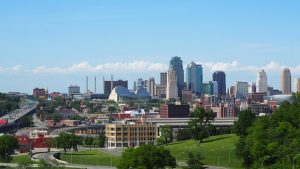 Things to know about moving to Kansas City
Whether you are moving for a better job or home, Kansas City is a great place for a living because of the low cost of living, food, and attractions. It has affordable housing – so it is a favorite place for families and those who want to find the perfect city for retirement.
Tips for successful Kansas City relocation
Avoid moving during late spring and summer because it is tornado season
Schedule your move for fall, and always listen to the weather report
In case you are buying or renting a home in Kansas City, make sure that you have a close storm shelter
Learn more about tornado storms and make an evacuation plan for the case of emergency
If you are moving with pets to Kansas City, they have to be licensed after the move ( get more information from your vet)
When planning a move make sure to do it before or after big festivals and events, such as Middle of the Map Festival, Village Crawfish Festival, the Kansas City Auto Show and the Missouri State Fair. In this way, you will avoid the crowds and traffic jams.
Neighborhoods to explore in Kansas City: find the perfect place for your family or business
Kansas City is a place which works hard to preserve its history. That's why here you can find many unique neighborhoods. For those who want to relocate a business to Kansas City, the perfect neighborhood is Downtown, known as a bustling business hub. In case you want to live in the oldest neighborhood in Kansas City, find a home in the River Market. For luxurious areas and homes, move to Briarcliff, Country Club Plaza and Crown Center. Families are relocating to Brookside, Northland and Armour Hills.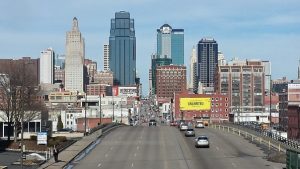 Long distance moving companies Kansas City take care of the whole moving process – from start to finish!
When you pick the reliable long distance movers Kansas City you' ll get a professional and punctual move to your new home or office. Whether you need to move your entire household or just a few bulky items from your office, you can sit back and relax while experienced movers take care of the whole process, from start to finish. You can enjoy exciting places such as Country Club Plaza or Kansas City Zoo while your movers settle down your new home. Highly trained movers are dedicated to providing you with a best moving plan and customer service. Finding friendly moving experts for long distance move to Kansas City you also have a chance to get a free moving estimate.
Steps to Hiring Long distance movers Kansas City
The process of finding reliable long distance moving companies Kansas City deserves good research. And it will worth it when you know your belongings are in safe hands from start to finish of your relocation. By using help from Verified Movers, you will save time, money, energy, and you will avoid scams. Besides our database, your research process should contain a few essential steps:
Get recommendations
Ask your friends, coworkers, neighbors…for a recommendation. Or, do proper online research and pick a few moving companies with good and positive reviews. Make sure to read all the reviews you can find online, and ask for a free moving estimate. Doing good research is very important if you want to avoid any possible moving scams.
Do a background check
When you find long distance moving companies Kansas City with good reviews, it is time to do a background check. Call or go to the website of the Better Business Bureau to check moving company you want to hire. Before hiring a long distance moving company, make sure to get the necessary information:
The company's full name
The company's address, phone numbers, and e-mail and website addresses.
Names and contact information for the company's references
USDOT number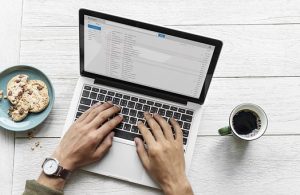 Ask for a free moving estimate
Next step is – getting a free moving estimate. When moving long distance, moving estimate is especially essential. Try to get a written binding estimate or, even better, a binding not-to-exceed estimate. With these types of estimates, you can have an exact moving price. Long distance moving estimate is based on the distance of your move, the weight of your belongings, and additional services you require.
When you get estimates from a few different moving companies, compare them, and pick movers that are the excellent fit to your budget. Call moving companies if you don't understand some parts of the estimate and to get information if some moving company offers you a much lower price than others. Don't be afraid to negotiate for the better price. But, remember that cheap movers don't always mean quality services. Make sure to find a mover that offers quality services for an affordable price.
Check their license and insurance
Next step is to check moving company's license and insurance. If you want to hire a moving company that can move you legally long distance, make sure it has a proper license and insurance. Check their USDOT number, license, and type of insurance they offer. Also, call the FMCSA's Safety Violation and Consumer Complaints hotline to ask about complaints against your moving company.
Now, it is time to select a mover!
When you are done with all the steps, it is time to select and hire a moving company you like the most. Schedule your move and make sure to sign a moving contract with all the necessary details.