Long distance moving companies Topeka
Get Your Instant Moving Quote
Sponsored Companies

Verified Business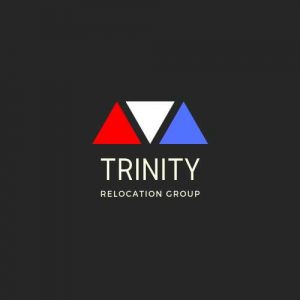 2300 Palm Beach Lakes Blvd Suite 301, West Palm Beach, FL, USA
Verified Movers bring you a database with long distance moving agents from Kansas who serve Topeka. Our goal is to help you find the best rated long distance moving companies Topeka which can handle household and businesses moves in and out of the city. Licensed and bonded long distance movers help you within-state moves, relocations across the country and international moves as well. Make sure to pick the reliable movers so can offer you moving services you need. In case you need to transport your vehicle, heavy equipment or fragile items, highly-trained long distance movers have skills and knowledge to do it efficiently. If you want a free moving estimate today, check long distance moving companies Topeka on our website and contact them for more information.
Why is Topeka a great place to live?
Topeka is the capital of Kansas, located on the Kansas River. With a great assortment of attractions, a stable economy, great schools and good health care, Topeka has a lot to offer to its residents. It has a population of about 127,000 people working in different industries such as government, real estate, construction, agriculture, transportation, warehousing, and manufacturing. Topeka has got the name from Dhegihan phrase that translates to "a good place to dig potatoes". Today, Topeka is much more than just agriculture, the top employers in the city include Westar Energy, Capitol Federal Savings Bank and Sports Car Club of America. Of course, because is the capital of Kansas, Topeka's top employer is the state government. With many job opportunities and affordable housing, Topeka is a place that attracts newcomers to relocate here.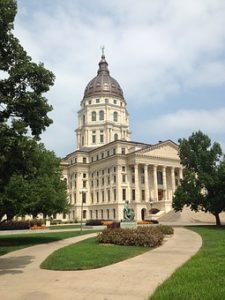 Topeka is a city rich with history, tradition, and culture
Topeka is home to a variety of cultural institutions such as Topeka's Combat Air Museum, the Topeka Zoo, and the Kansas Children's Discovery Center. These and many other institutions and historical places draw thousands of visitors each year to Topeka.
After your long distance movers help you to settle down, take a walk through Downtown Topeka to see great restaurants, shops, and entertainment venues. If you want to explore the city even more, along with Riverfront Park you can see the city's historic arts and entertainment district.
Also, in Topeka, you can have an active nightlife. With many restaurants and pubs, including movie theaters, live music, and comedy you have many options to have a thrilling life in Topeka.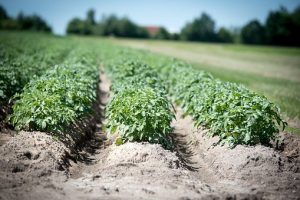 Make a deal with reputable long distance moving companies Topeka
When preparing to relocate to Topeka, you should find a long distance moving company you can trust. That's why your search starts and ends with Verified Movers. With our database of long distance moving companies Topeka you can find one that fits your needs. Reliable movers will keep your move on schedule and on budget. So, don't wait and contact them for a free moving quote.
When Topeka long distance moving company is your ally in relocation, you don't have to worry. Dependable agents guide you through the whole process, providing you with basic and additional moving services which include:
Packing supplies
Transportation
Assembly and disassembly
Temporary storage
Hiring long distance movers starts with proper research
To find long distance moving companies Topeka, doing proper research is the main key. Whether you are moving your home or planning a commercial relocation. There are many steps included in the research process if you want to find the perfect fit for your long distance relocation. Here are a few steps you should follow: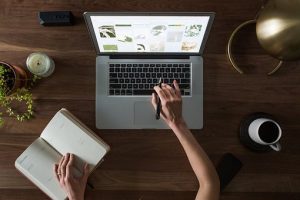 Only hire licensed long distance movers Topeka
In your search for long distance movers Topeka, make sure to hire professionals registered with the US DOT Federal Motor Carrier Safety Administration. When it comes to long distance move, it is especially important to hire movers that have:
Valid FMCSA license
S. DOT number on their website and all moving vehicles
Hiring licensed and insured movers is essential because you can be sure your belongings are protected during the relocation. Licensed movers will provide you with the proper contract, prices, and all rights and responsibilities.
Ask for proof of insurance
Before you hire a moving company and sign moving contract, make sure movers provide you with proper insurance. This is the best way to protect your belongings and finances from to start to finish of your relocation. Many moving companies offer minimal protection of your belongings, so consider getting the full coverage.
Read reviews
In your research for long distance moving companies Topeka, checking online reviews is another important step. This is the best way to make sure your moving company is reputable and reliable. Reviews are a great way to get a better insight into services the moving company provides and their customer support.
Think about your inventory
Before you ask for a free moving estimate, make a list of your inventory. Get rid of the items you won't move and make a list of items you want to relocate to your new home. Our suggestion is to sell or donate all the things you don't need anymore, so the price for your long distance move will be lower. The price of your relocation depends on the weight of your belongings and the distance of your move. When you have the final list of inventory, you can ensure that everything arrives on your new destination. Take pictures if your items to compare their condition before and after the move. So, you can get proper coverage if damages happen.
Get a written estimate
The last step before hiring is getting a written estimate. This is the best way to get insight into your moving price. Make sure to get a detailed estimate with all terms, prices, and additional expenses included. Reputable long distance moving companies Topeka will provide you with the exact price for all services you require.