Moving time means that you are going to need to pack all of your belongings. In order for the move to take place successfully, you need to make sure that your items are protected while in transport. We are going to take a look at various reasons why you should make sure that you are using quality packing materials for your relocation. After you are done with reading this article, we are certain that you will be thinking differently about the importance of using the quality moving material for your move.
Protection comes at a price
Your items are going to be traveling a lot in case that you are moving to Washington state and especially if you are moving across the country. Would you rather try to save money on packing materials and spend so much time worrying about what is going to happen to them? Or would you rather relax once all that you have is safely stored on the moving truck? The question may be for you, but we feel like we already know the answer.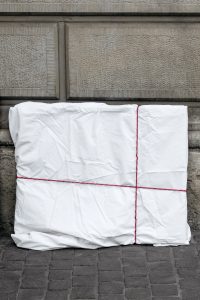 People sometimes try to cut corners here and there in order to be able to provide for the stuff that is higher on their priority level. This is absolutely normal. After all, all of us do this on a daily level. Still, we all have an idea where we cannot afford to cut corners. Then, we bite the bullet and splash out the money. In such occasions we know we do not have an alternative.
This occasion is also when quality packing materials are on the line. Or at least, it should be one of such occasions. Unfortunately, some people try to cut corners right here. Then, once their belonging arrives at the destination, they feel unhappy because some of the items arrive with damage. As you can imagine, moving companies end up represented as those responsible for such an outcome, while they are not. Therefore, cut corners when it is safe to do so. When it comes to choosing the quality packing material go for the quality. We have said this os many times so far and we will repeat once more: cheap is not always the most affordable. So, invest in the protection of your items and choose the best quality packing materials available to you.
Padding is important for protecting your items
We use padding to secure our items. We place padding around them so that they do not shift while in motion. Traditionally, people used newspapers as padding or blankets and towels. They usually did their job pretty well. However, they may end up damaged as well if you use them for padding. That is why styrofoam became super popular. It is very light, soft and easy to handle. It is also very handy when you are covering long distances, moving from New Mexico to West Virginia, for example. The only issue with it is that it is not very eco-friendly. Therefore, if you are going to use styrofoam for padding, make sure to pass it on later.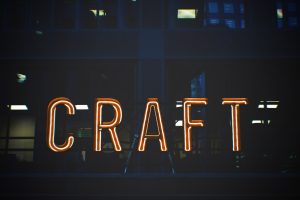 Another very popular padding material is bubble-wrap. Also, it is a stress reliever, but this is not the place to talk about that. Neither of the two mentioned padding materials is cheap. However, they do their job exceptionally well. This is why you should not try to save money on quality packing material. When the moving time is on, go for the best.
Quality packing materials will ensure your items are not lost in transport
High-quality packing materials can be easily noticed. Just like them, the items that are wrapped in such material can be noticed as well. Therefore, make sure your items stay together. Wrap them in the quality packing material and welcome them upon arrival.
Use quality moving boxes
Moving boxes and crates represent another item where people try to cut corners. They think cardboard is always the same, no matter which you choose. Well, it is not. A good cardboard box will not fail you. It will be stiff and strong. Cheap ones can be difficult even to put together, let alone to use for a move. As an alternative, you may opt to use plastic boxes as well. Once again, these are not very eco-friendly but you can reuse them after the move.
You should move fragile items with the best moving material available
Fragile items are just that – they are fragile. Items like glasses, mirrors, plates, bottles and art pieces are very easy to damage when moving. We are certain that nobody wants to damage their belongings. Still, sometimes people think that following packing guidelines is going to be enough to protect their sensitive stuff. Just like being a good driver does not mean that a car will never break down on you, you should not expect your cheap packing material to hold on. Therefore, make sure to wrap your fragile items in bubble-wrap. Place them in a sturdy moving box or crate and place moving blankets in between them to thoroughly protect them while in transport. You will be able to enjoy them afterward. Plus, you will feel good while the move is taking place.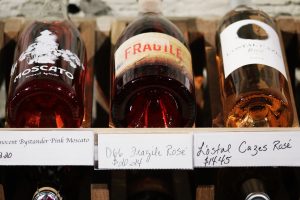 Get professional help to help you pack
This is a friendly advice. Everyone can pack, no doubt about it. However, not everyone can pack efficiently. While it may look cheaper to pack yourself, it is more affordable to have professionals pack you. They have all the quality packing materials on their hand. Additionally, they will probably use less amount of that material than you. Therefore, save time, money and nerves and let professionals to the work for you.