If you're getting ready to leave Kansas, then you need to have a proper plan for organizing this move. Moving across the country is challenging, but it can still become a wonderful experience. The key is to avoid many difficult tasks that the relocation process usually brings to the table. If you're wondering how to do so, the answer is asking for professional moving assistance.  And that is where Verified Movers comes into play, with a list of cross country moving companies Kansas that can help get you to your new home. And, in case you're looking to move from one city in the Sunflower State to another, you'll be able to find experienced long distance moving companies Kansas that can deal with these types of relocations. So, visit our website right away and start your moving process on the right foot!
How much does it cost to move to Kansas from other states?
While yes, every relocation is different and your costs will be different, there is nothing bad in knowing the average costs of moving from state to state. Based on the average distance, we want to show you the average costs of some states that are closer and further away from Kansas. Taking neighboring states into account, moving from Colorado to Kansas on average would be between $920 and $3250, depending on the size. For a one-bedroom apartment, it would be $1190-$1500. From Oklahoma to Kansas, you could expect almost the same costs, $870-$1070 for a studio and $1440-$1800 for a two-bedroom apartment.
Going a bit further away, moving from Nevada to Kansas would cost $1490-$1870 for a studio and $2130 – $2670 for a two-bedroom apartment. For the same-sized places moving from Tennessee which is another state close by, you would pay $920-$1150 and $1500 – $1880. But if we take states that are very far, such as Washington and New York, you would pay even more. From Washington, for a studio, you should have around $1450 – $1820, and for a two-bedroom $2080 – $2610. Similarly, moving from New York you would need $1460 – $1830 for a studio and $2090 – $2630 for a two-bedroom apartment.
Customize your relocation with plenty of moving services on offer
Reputable cross country movers in Kansas will work hard to satisfy each and every moving need that you might have. They understand that each and every move is unique. Even more importantly, they understand how hard it can be to move across state lines. And that is precisely why they will make sure you enjoy your move. They do so through their professionalism, of course, but also with plenty of moving services whose purpose is to make your relocation easier. Below, we'll discuss some of the services interstate movers Kansas can provide you with.
Distance-based moving services
No matter where you are moving to, the cross country moving companies Kansas can help you out. These services are based on the distance between your new and old house:
Cross country moving
International moving
Basic moving services
If you are planning a simple move across the state lines, here are some of the services movers can provide you with that can and will come in handy:
Household moving
Packing services
Storage services
Special moving services
And, if you need some additional moving assistance, on our website, you'll surely manage to find cross country movers in Kansas who are offering precisely what you need. Here are a few special moving services:
Pet relocation services
Senior relocation services
Pool table moving services
Hot tub moving services
Piano moving services
Art shipping and crating services
Take the weather into account when setting up the date for your cross country move
Hold on to your red slippers because Kansas weather will make it hard to click them together. With three different climates overlapping throughout the state, hot summers and cold winters, it might be a challenge to find the best time to move. And with a permanent residence in Tornado Alley, Kansas is hit by numerous storms and tornadoes, especially in-between March and September. So, if you've planned on moving during these months, either move the date or remember to listen to the radio for tornado warnings. And remember to prepare your car and get adequate home insurance before moving to KS.
It's also worth noting that despite the tornado season, people still mostly move during the summer, because of holidays mostly. However, since cross country moving companies in Kansas are the busiest during that period, the prices are going up. So, maybe the best idea would be to move during the fall, say October. You could get a mix of lower prices and a higher chance of pleasant weather.
How to identify reputable cross country moving companies Kansas?
Moving a business or even your household good is something we must take seriously. Relocation is a process with many moving parts. Everything needs to be planned and prepared for in advance. And the sooner you start preparing, the better. However, one of the most important steps you must take when planning a move is finding the right professional for the job. How to find such a professional? And where? Well, the first thing you should do is see whether the company is legitimate or not. Before you find an ideal team for your needs, you need to make sure that you're not dealing with a fraudulent relocation company. Here is where you should start.
Our recommendation is to visit the Federal Motor Carrier Safety Administration website. If you're wondering why it's because this is the place where you can find out if interstate movers in Kansas you're considering have the necessary licenses or not. You can input the name of a company, or even better, their USDOT number, since this is a unique number no other company has, and take it from there. However, your background check isn't, or at least shouldn't be, over yet.
Your background check should involve taking a look at the reviews of interstate moving companies in Kansas
Once you do this part, you can consider your background check complete. But why do we give reviews such high importance? It's simply because other people have already done business with certain companies and they can tell you first-hand about everything you can expect. Truth be told, sometimes these reviews can be false. However, there's one place where each review is checked for its legitimacy, and that is Verified Movers reviews. Since we're aware of the importance of reviews, we work daily to deliver nothing but honest testimonials to you. So, make sure to visit us and take a look at the cross country moving companies Kansas reviews in order to make the best possible moving choice.
Verified Movers are here for you
Wherever and whenever you need us, Verified Movers will be happy to help you, and not just in one way, but in multiple ways. We are here to make your move across the state lines as simple and as enjoyable as possible. For starters, we are offering you one of the most expansive moving databases in the country, one that has more than 21,000 companies from all over the United States. Needless to say, interstate moving companies Kansas are included here. You can browse through them and decide which one to hire based on the reviews and company profiles. So, know that you'll have a complete picture prior to making a choice. But that's not it. We also have the Verified Movers blog and this part of our website can be very useful as it contains countless moving guides and essential pieces of advice in terms of organizing your move.
FAQ
There are many questions you might have, and reputable and understanding interstate movers Kansas will always find time to answer them. But, before you ask them, we wanted to help out as well. There are a few moving questions that people often ask, so we wanted to help you get some answers. If there is something additional you are interested in, don't be shy about asking your movers.
How long does a cross country move last?
In most cases, an interstate relocation lasts between 2 and 3 weeks, but it depends largely on the distance to your new home. Moving from Kansas to Missouri simply has to be much cheaper than, say, moving from Kansas to Florida.
What time does it take for cross country movers in Kansas to complete the packing process?
The packing process is usually completed in just one day when the professionals are dealing with it.
Do I get insurance when relocating with interstate moving companies Kansas?
Well, you don't get it by default, but you can certainly ask for it. In fact, there are a few types of moving insurance you can ask for, and it depends on the size of the coverage. Some options are cheaper than the others, so feel free to ask your interstate movers Kansas what they're offering and choose the one that seems best to you.
Will I be notified before my movers come?
Your movers will keep you up to date throughout the moving process, at least they will if you hire true experts in the business. And yes, you will also receive a 24-hour notice before the time of their arrival, so you can relax knowing they won't show up unannnounced.
What is it like moving with professional help vs moving on your own?
Now that you know important things about your new state, you come to the question of how to relocate there. Many people have different views and opinions on whether you should use a professional company or do it on your own. Let us see the differences. Moving on your own requires a lot of organization and time for it to be a good experience. You will need to get all of the packing materials and lack on your own and find a storage unit if you need one. After that, you will need to rent a truck, load everything up on your own and with help from your friends, and then do the drive. When moving to a new state, you need to know if there are some regulations or not, which is something that cross country moving companies in Kansas already know.
If you choose to hire interstate movers Kansas, all this will become much easier. You will have a trained team on your side with a lot of experience. While they pack and prepare your home you will be able to spend your time on other important things. You can be sure that they will handle your items with utmost care and that during loading them into the truck there won't be any damage. This is something that moving companies assure you of safety and efficiency. There is no need to waste time and hurry at the last moment, as movers can organize and plan everything in a timely manner.
Organizing a commercial move with the help of interstate movers in Kansas
As mentioned earlier, you have the option to get commercial moving service from your interstate movers Kansas. This is a great way to be sure your business will be up and running as soon as possible. Having to pause your work and move your whole office can cause a lot of stress. Plus, you need to explain the plan to your employees and your clients. This is why having a tight deadline that you need to hit is crucial when you are moving your office. With help from professionals, you can ease your mind knowing that nothing will get damaged and that your office will be relocated in the agreed time. This means your work can continue quickly.
And what about moving your office to Kansas? We already talked about the economy in Kansas, but we haven't mentioned moving or starting a business there. In the last few years, the government in Kansas recognized startups and small businesses as a great way to energize the community. More new jobs mean job places for more people, which should always be the goal of government. Larger and already established companies have also started to move or open a branch here, as the location is also the perfect way to connect West and East. You will need to obtain a license from the Kansas Department of Revenue and learn about different taxes, as small businesses pay differently than larger ones. Check if your tax will be flat or dependent on your income.
Moving trends in Kansas
Even though there are many benefits of living in Kansas, moving trends in this state are negative. In 2021, Kansas had only 45% inbound moves, so the majority of relocations were outbound. But why is that? The lack of opportunities is simply the biggest reason for this. People of Kansas are looking to pursue their careers elsewhere. And, when it comes to younger citizens, they're usually leaving Kansas right after high school to chase better educational opportunities. Of course, it's not the same for everyone, and there are plenty of people that find Kansas perfect for achieving their goals. But, it seems like that's not the case with a big part of this state's population.
Kansans are mostly moving to Missouri, Texas, and Colorado
We wanted to cover these outbound moves in more detail, especially if you're looking to leave the Sunflower State, but are yet to decide on your destination. Most of your fellow Kansas are relocating to neighboring Missouri. This is also by far the most common choice from the Sunflower State because there were 20,000 people who decided to move from Kansas to Missouri last year. A lot of family-related moves and those that are just about changing the environment are present here. Relocations from Wichita to Kansas City are most common when talking about moving trends between the cities of these states. Almost 2,000 people went on this route last year, which makes it easily the most frequent choice.
Next up, we have moving from Kansas to Texas, a very frequent choice as well with over 12,000 moves last year. Now, Texas really needs no introduction, and neither do all the benefits of living there. Low taxes, low cost of living, an abundance of opportunities, and pleasant weather are all reasons why Kansans are moving to the Lone Star State in huge numbers. A lot of Texan cities are popular among Kansans, but the relocation that stands out is moving from Wichita to Dallas. Dallas is actually the 4th most moved-in city from Wichita, even when you include cities from KS on the list. Around 600 people chose to go on this move in 2021.
In the end, we need to mention Colorado as well, one of the USA's economic giants. It was a very popular state not too long ago, to be fair, it still is to some extent. The main reason why Colorado became less popular is due to high living costs. But, at least there's no shortage of opportunities, and since it's filled with natural landmarks, surrounded by mountains and forests, it gives its residents a chance to have a very healthy life. So, it's no wonder why moving from Kansas to Colorado is popular as well. This route has seen over 6,000 relocations in 2021, out of which nearly 500 were from Wichita to Denver.
Which states do people move from the most in order to move to Kansas?
Based on the latest statistics, the three states which are the most popular to move to Kansas are its neighbors, Missouri, Texas, and Colorado. While the culture and weather stay the same, there could be lower costs of living and housing which is what people mostly look for. Also, many people like moving somewhere close as it allows them to stay close to friends and family.
In the fourth place, we have California, and as this state is one of the most popular places to move to, it is interesting that so many of its residents are coming to Kansas. But, as we mentioned with other states as well, the prices are way lower. While Kansas still allows them to hold good jobs with its good economy but gives better prices, it is not a surprise so many people move here.
Important statistics about Kansas you should know
Before moving anywhere, there are some things you should get familiar with. This is how you correctly set your expectations so that you don't get unpleasantly surprised. So, before moving to Kansas, what are some things you might be interested in exploring? The most important things to know are the costs you are going to have, work opportunities, and educational opportunities if you have kids. For you to be prepared, we have gathered some of those statistics here for you.
Cost of living and housing prices
The cost of living is something that affects your life no matter where you live. So, knowing this information before moving to a new state is important. The cost of living index in Kansas is 86, 5%. This puts Kansas as the state with the second lowest cost of living in the US. With the cost of living 14% lower than the national average, you can expect the next prices for you and your home. For utilities, you would need to pay 1% less than the national average and for food even 9% less which is amazing news. Transportation also costs less, with it being 4% less than the national average.
When we talk about housing prices, they are good as well, and many people decide to move to Kansas exactly for this. Housing is 29% lower than the national average, which is amazing. The average price for a home in this state is $339,575. But, if you are not interested ins buying property yet, let us look into the rent prices. For a one-bedroom apartment, even in the biggest cities of the state, you would rarely be paying over $1000. For example, in Hutchinson, you would be renting for $719, while in Kansas City this would be around $915.
Economy and job opportunities
The economy in Kansas is on a steady rise, which is amazing news for so many people living there and moving there as well. This year, the GSP came to $162.2b, which is a growth of 0, 9% over the last 5 years. Agriculture is one of the most important industries here, and it offers more than 250,000 jobs for its residents. In the last few years, so many big companies have decided to get help from interstate moving companies Kansas and more their headquarters here. Or just open a branch. But, this move allows for so many more new job places to be open.
Truthfully moving to Kansas should not worry you when it comes to job opportunities, as there is more than enough space for people in different industries. When it comes to salaries, the average salary for one person in Kansas is $50,937. It is a good salary for this state, as the cost of living and housing are both lower than the national. So, you won't need to stress about that as well.
Education in Kansas
No matter if you are a student looking to move, or you are moving with your kids. Knowing the educational opportunities in Kansas can be an important thing. So, before you call your cross country moving companies Kansas, why not see some of the information? Kansas is in the 23rd place for education rankings out of all 50 states, which is a good place. For higher education, it is ranked as number 13, and pre-K 12 as #27. Schools here are 2% above the national high school graduate average with less debt at the end than the national average. Three of the best universities you can find here are:
The University of Kansas in Lawrence
Kansas State University in Manhattan
and Baker University in Baldwin City
No matter which grade your kids are going to, Kansas is a good option for them. They will be learning with great students next to them and dedicated professors. There are plenty of private and public school systems you can choose between. De Soto is ranked as the best public school system, while the best-ranked private school is Bishop Seabury Academy.
How should you prepare yourself for the moving day?
Once your moving day becomes close you might start to think about the best way to prepare yourself for it. And you should. Having everything ready will minimize the stress and make you have the easy relocation your dream about. So, before your cross country movers Kansas come to your house, everything needs to be ready. And this means everything. Get up early on your moving day to get yourself and your family ready. After that, pack everything that you were still using until now. This means electronics and chargers, bed linens, and your PJs.
Make sure you have removed everything from the fridge and the freezer, so you don't leave an uncomfortable surprise. Also, check if everything is turned and plugged off. A great thing you can do is to pack a necessary items bag. Think about your electronics and chargers, some snacks and water, a change of clothes, and basic cosmetics. This can come in handy if something has to be prolonged and you will be happy that you have your necessities with you. Being fully prepared in the morning before your long distance movers in Kansas arrive means you get a good start on your relocation and lowers the chances of your being late.
Factors that the cost of your relocation depends on
Trying to calculate an approximate budget for your upcoming relocation is important as it can help you reduce your stress. Still, you need to keep in mind all of these are still approximate numbers. The best way is to know what affects the cost of your move and apply those things to your move specifically. The two most important factors are the distance you are moving and the weight of the load you need to transport to your new house. After that, you need to add the cost of any additional moving service you are getting and that should be it.
All this can be even easier if you ask for help from your long distance moving company in Kansas. Many of them offer free estimates to let you know about the approximate cost you might have. There are different ways they do that and you will need to discuss it with your chosen movers. Either they will ask you about it over the phone, or they would send a team or a member of a team to assess it in person. After that, they can make you an approximate offer.
Cross country moving companies by cities in Kansas
Verified Movers is your source of quality cross country moving companies in Kansas
Moving is easier with professional assistance, there is no denying that. However, coming across a moving company that you can undoubtedly put your trust in is not a simple task. That is why we are here. Our job is to ensure you have all the information you need in order to make the soundest possible choice. If you have a cross country move coming up, make sure to visit our website and go through our vast database. Apart from info on the cross country moving companies Kansas, you will also be able to learn plenty about their quality based on the honest comments various customers leave. We operate based on honesty and transparency, giving you a unique insight into the moving industry. We are here for your convenience so make sure to check out our platform!
Facts About Kansas
01. Main Information
Popular Cities
Wichita, Topeka, Kansas City, Lawrence
US Senators
Roger Marshall, Jerry Moran
State Website
State Moto
To the Stars through Difficulties
State Nickname
The Sunflower State
02. Geo Population
Total Population
2,963,308
Highest Elevation
4,041 ft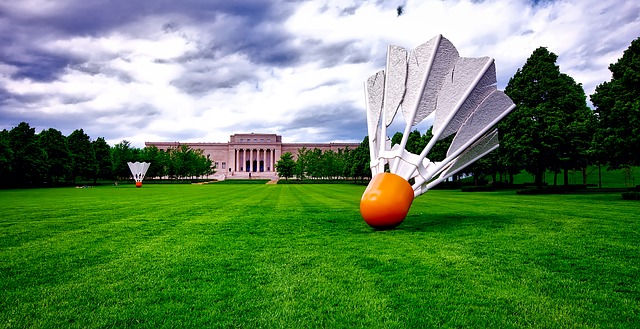 03. Education
Top 5 Elementary Schools
Wichita Collegiate School, Sunset Ridge Elementary School, Lakewood Elementary School, Oakwood Hill Elementary, Independent Schools
Top 5 Middle Schools
Wichita Collegiate School, Bishop Seabury Academy, Lakewood Middle School, Prairie Star Middle School, Independent Schools
Top 5 High Schools
Wichita Collegiate School, Bishop Seabury Academy, Blue Valley North High School, Blue Valley High School, Blue Valley West High School
Top 5 Colleges
University of Kansas, Kansas State University, Wichita State University, Emporia State University, Fort Hays State University
04. Rates
Crime Rate
24.99 (per 1,000 residents)
Average Income (household)
$64,521