Buying a home is a great effort in everyone's life. The sad part about buying a home is that not everyone gets to do it in their lifetime. Therefore, those who do should feel especially good about putting themselves in a situation to do it. They should be aware that owning a home is a reward for their hard work, no matter who large or small their new home may be. Now, in order to make the right decision when buying a home in Rhode Island, you need to be prepared for this journey. Make a wrong turn in Albuquerque and you may suffer consequences for the rest of your life. In order to help you avoid making such a mistake, we have come up with a list of steps that you should follow when buying a home in Rhode Island. Let's see what you should pay attention to.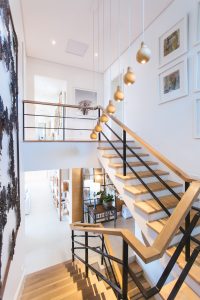 Buying a home in Rhode Island – do the things the right way
In order to buy the right home for you, you need to get your priorities straight. It is essential to know what you are looking for. This is the first step.
Depending on the situation that you are in, you may or may not need to decide the city or town in Rhode Island where you would like to live in. Now, this decision is going to depend on a number of factors:
Buying a home in Rhode Island due to work-related causes. Look for the cities in which jobs that you can do are on offer.
Some people move because they look to get their children a better education. Therefore, get informed on education options in Rhode Island.
There are people who are retired. They relocated for a few reasons: returning to their childhood city or moving to a place that they have always wished to live in.
Whatever your reason may be for buying a home in Rhode Island, start by deciding on what you are in pursuit of and don't stop till you get it.
Opt for practicality over looks
In your pursuit for a home, you may come by a wonderful place that is just like the one that you have dreamed of. However, there may be some aspects to it that do not make it as perfect as it seems to be, at least for you.
When you are looking for a home, you should always make sure that everyday perks of living in it beat the looks, its modern designs and the perks that it has built it. What use is a full basketball court if your home is so far away from where you work that you will be unable to use it?
Therefore, think smart about why you are buying the home that you have chosen and follow the moving tips. It's better to buy a smaller one that is close to where you work and to school where your kids go to. Its proximity to the important points of interest will allow you to spend more time with your family. This is what matters.
Buy a home that you can afford
This is a very important message that some people learn too little too late.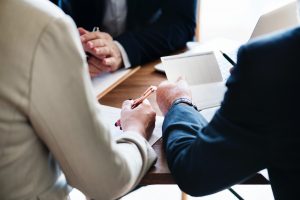 You should never buy a home that you are unsure whether you will be able to pay off. Know your finances and plan for the future. If your plan is to send your kids to college, know that you are going to require money to finance it. So, do not get a loan from the back that is going to put a halt on your life. Plan for the future when buying a home in Rhode Island. Once you do find one, get in touch with interstate movers Rhode Island in order to save as much money on the move itself.
Insist on home inspection before buying a home in Rhode Island
Play it safe when getting a mortgage. Also, make sure to remain safe in regards to the state of the house that you are buying.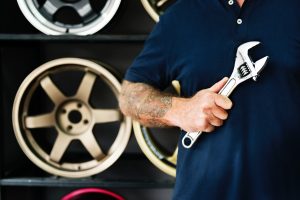 Think about buying a home as you would think about buying a used car. You should take a mechanic with you to examine it before you would buy it. Similarly, you should do the same with buying a house in Rhode Island. Insist to have a home inspection before agreeing on a price. A home inspection will give you a better idea of what needs to be renovated before you could move in. Subsequently, your bargaining position will be firmer. Use this tool to your advantage.
Choose the right moving company
In order to move into your recently bought house or an apartment, you should make sure to choose a reliable moving company. Hiring a professional moving company. Allow yourself to go through the relocation process easily. More easily than if you had to do it yourself. Furthermore, your move will be quick and you will feel more energized for what awaits you after the move. The unpacking order can play a major role in how much time you might need to settle in, so think it through thoroughly.
Do not rush into things
Rushing is not your friend when buying a home in Rhode Island. If anyone puts a pressure on you to buy a house in record time, fight that pressure and walk away. A seller that has nothing to hide will not rush you to make your decision. On the contrary, a salesman that is certain in his product will know that the right customer will come along, Therefore, take your time when making such an important decision.