When it comes to relocating out of the Peach State, it might be slightly more difficult than you expect. But, we're going to show how to make this move as smooth as possible. Choosing to relocate with proven moving experts is certainly the smart choice. But, if you want to track down some of the finest cross country moving companies Georgia, you may need some assistance. That is what Verified Movers are here to help you with. We invite you to browse through our platform for as long as you want, check out Verified Movers reviews, and together, we'll find a team that fits your moving needs.
Long Distance Moving Companies Georgia
Moving over longer distances, especially beyond the borders of one state, will always carry challenges that a novice in the relocation process will find overwhelming, and sometimes even impossible to solve. That is why relocations are consistently described as some of the most stressful periods in a person's life. However, this doesn't have to be the case with you. With the professional interstate movers Georgia, you will be able to enjoy your move every step of the way. And, Verified Movers are here to make sure that you end up in safe hands.
How much will it cost to relocate from Georgia to another state?
Speaking of professional moving assistance, the only downside to DIY moves is the fact that they are more expensive. So, naturally, everyone wants to know how much are they going to have to pay in order to get assistance from the moving experts in the Peach State. Well, it depends. Actually, it depends on a lot of factors which we'll cover later on. For now, we're going to take 5 states that Georgians are moving to the most, and share the average price ranges to give you a better idea of how much money you need to spend. Still, if you want to get the most accurate price, know that all interstate moving companies in Georgia will give you a free estimate prior to signing a contract, so make sure to ask for it.
Moving from Georgia to Florida. The Sunshine State is the southern neighbor of Georgia. Since Florida isn't a small state. This move costs between $2,100 and $3,900 and it will depend a lot on whether you're moving all the way down south to Miami, or to some cities like Tallahassee and Jacksonville that are much closer to the border of these states.
Moving from Georgia to Texas. The Lone Star State has been one of the most popular moving destinations for years now, so if you're leaving Georgia and moving to Texas expect to pay between $2,800 and $4,800.
Moving from Georgia to North Carolina. North Carolina is another state that shares the border with Georgia, so the relocation shouldn't be too expensive, somewhere from $2,200 to $4,000 to be precise.
Moving from Georgia to South Carolina. This will be the least expensive interstate relocation from Georgia as these states are so close to each other. On average, it will cost you $1,900 – $3,600.
Moving from Georgia to California. Now, this is a really big distance. Relocating from the East Coast all the way to the West Coast has to be way more expensive than the previous examples we mentioned. So, the average price for this move is $3,500 – $6,000.
Choosing the right company for your interstate relocation
If you have decided to ask for professional assistance from cross country moving companies in Georgia, that's a great start. Your move will be a whole lot easier. However, there's still some work to do. Choosing the right moving team for the job is not easy and it requires some research. There are a lot of things you should pay attention to, like customer support, how they communicate with you, etc., but reading the reviews and checking if the company is licensed should be at the top of the list.
How to check if cross country movers in Georgia are licensed?
Well, every state has its own rules regulating moving companies, but this is mostly in regards to intrastate relocations (moves within the state). In Georgia, the institution responsible for certifying movers is the Georgia Department of Public Safety Motor Carrier Compliance Division. But, as we said, this is only for intrastate moves, and since you're interested in cross country ones, know that these companies are regulated at the US level. So, the interstate movers Georgia you choose need to be registered at the  U.S. Department of Transportation where they'll get a unique USDOT number.
When you're dealing with true and reputable moving professionals, you'll find this number somewhere on their website. If you can't track it down, don't hesitate to ask for it. And, in the end, you can go to the Federal Motor Carrier Safety Administration website and use that number to check the company. Although it may seem like a lot at first, this process is much quicker than you think. But, most importantly, it is necessary if you want to be sure you're doing business with legitimate movers from the Peach State.
The importance of cross country moving companies Georgia reviews
Since there is a great number of moving companies on the market, you may get confused about which company to hire. But, no reason to worry because there is a solution for this situation as well. Namely, what you should do is take some time and read their reviews. Naturally, you are not going to find a moving company with nothing but positive impressions. What is important is that a majority of impressions have a positive connotation and that the overall rating is good.
We can help you with this because you can read Verified Movers reviews on our platform for as much as you like. It might take you some time since there are so many proven moving professionals from the Peach State in our database. But, it will be worth it because as soon as you finish with the analysis, you'll be certain that you're in the safe hands of trustworthy cross country movers Georgia.
Leaving the Peach State can be a pleasant and unique experience with the abundance of moving services on offer
One thing that's great about hiring some of the best interstate movers in Georgia is that they will offer you assistance with various tasks during the relocation. Of course, asking for these services means that the cost of your move will be slightly higher, but that is negligible compared to all the benefits that these services provide. So, let's introduce you to them. We'll start off with the basic services.
Residential moving. Any relocation that's based on moving a household. Depending on the nature of a certain company, residential moving can be done locally, within the borders of one state, and nationwide (interstate moves). Some companies in the USA are even offering international relocations across the globe.
Commercial moving. Commercial relocation services are for people who are looking to move their businesses from one place to another.
Packing services. Surely the most difficult moving task considering how long it takes. So, if you don't feel like doing it, ask cross country movers Georgia to help you out. In most cases, they'll even bring their own packing supplies and relieve you of another duty.
Storage services. Some companies are offering climate-controlled storage facilities where you can put some of your non-essential belongings for an extended period of time. This would surely make your relocation much easier.
Furniture moving. Relocating some pieces of furniture can be incredibly difficult. Plus, you'd put your well-being at risk by lifting and carrying heavy items. Luckily, movers are trained to handle furniture moves so asking them to help you out would be the safest option.
Junk removal. Collecting the garbage and throwing it away is a messy task that can take up a lot of your time. You can avoid this by asking interstate movers in Georgia to do it instead of you.
If you have some specialty items that need to be relocated, cross country moving companies in Georgia can take care of it
Aside from basic moving services, there's a lot more on offer with interstate movers Georgia. Specialty items are usually either fragile, delicate, or expensive (sometimes all three of these things), which is why they need to be approached with extra care. Putting these items at risk, let alone damaging them, will make your moving experience much worse. No one should go through this, so if your home in Peach State has any of these specialty items you'll see in the list below, it would be better to ask the moving experts to take care of it. That way, the safety of your belongings will be guaranteed, because movers are trained and experienced in properly packing and transferring delicate items.
Fine art moving
Piano moving
Pool table moving
How long does it take to complete an interstate move?
If you are leaving the Peach State with the help of cross country moving companies in Georgia, you're probably interested in how long is your relocation going to last. Well, on average, interstate moves are completed in 15-20 days. But, the truth is, it will depend on some factors, mainly the distance. So, if you're not going far away and you're relocating to Florida, South Carolina, Tennessee, or some other nearby states, you have every reason to expect the arrival of your belongings in two weeks' time. And, naturally, if you're leaving the Peach State to go to California or some other distant state, it shouldn't surprise you if the relocation lasts as much as one whole month.
Cross country moving companies by cities in Georgia
Interstate movers in Georgia will be able to give you assistance no matter which city you live in. So, if you aren't located in Atlanta, Columbus, or Augusta, don't worry, because moving experts will come to the rescue in every corner of Georgia.
Relocating with cross country movers in Georgia – FAQ
We're sure that you still have some dilemmas in regards to professionally-assisted relocation, so we'll give an answer to some of the most frequently asked questions.
Do I need an intrastate or an interstate move?
These two terms are very similar and, therefore, they are easily misinterpreted. But, there is a big difference between them. Intrastate moves are the ones happening within one state, in your case Georgia. But, if you're leaving the Peach State altogether and moving somewhere else, that means you're going on an interstate move.
When is the best time to move?
Interstate moving companies Georgia usually have their hands full during the summer, because people are often relocating during their vacations. But, we need to take the weather conditions into account as well. Moving when the temperatures are moderate would be the optimal solution, which means that April, May, and early fall months such as September, are the best months to leave the Peach State.
Where can I file a complaint?
If you aren't satisfied with the services of cross country movers Georgia you chose, your best bet would be to contact Better Business Bureau and file a complaint.
Will interstate moving companies in Georgia refuse to transfer some of my items?
There are some items that almost every moving company will refuse to move. These are:
Corrosive chemicals
Pretty much everything that's poisonous
Flammables substances
Some house cleaning products
Gas and oil products
Nail polish remover
Wax candles
Illegal items or substances
Ammunition
Fireworks
Propane cylinders
…and other risky items that are either flammable or hazardous
Will I get moving insurance?
You most definitely will. Although the insurance it's charged additionally, we would advise you to get one. The price will depend on what certain insurance option is covering, so make sure to ask cross country movers Georgia for more details.
Verified Movers will be your perfect moving companion!
We believe that interstate relocations are complicated enough as it is. That is why we have made it our mission to help people find professional movers who will make this whole process much simpler. So, since you're leaving the Peach State, know that some of the best cross country movers in Georgia are right here on our platform. After all, our database contains around 20,000 movers from all over the country.
Verified Movers and our dedicated team understand you and your needs. We know that moving from one state to another one can be more difficult than it looks. And that is why we will do everything that is in our power to give you all the assistance you might need. Our website will provide you with a lot of useful information, especially when reading Verified Movers reviews, and you'll get a complete picture of what certain companies are like and how is your relocation going to look.
The story behind Georgia's positive moving trends
Until not so long ago, the Peach State wasn't considered among the most desirable moving destinations. Make no mistake, inbound moves in the State of Georgia are still nowhere near as high as in some other states, but positive trends are definitely encouraging. To give you an exact number, 53% of moves involving Georgia are inbound, and hence, 47% are outbound. The Peach State started gaining residents as soon as the COVID-19 pandemic came into our lives. Of course, trends weren't bad before that either, but when people started leaving most expensive cities and states, that's when Georgia's net migration became really good. Atlanta, the state's largest city and its capital, is the most moved-in city in Georgia. Although some Georgians left the city when the pandemic started, Atlanta attracted movers from all over the USA, but mainly from the East Coast states.
Why are people relocating to Georgia?
Living in Georgia has many advantages which is why there are several reasons people are moving there. So, over the next few sections, we'll show you what are the main motivations among Georgia's newcomers.
The Peach State's affordability made it attractive to movers from the expensive nearby states
Although some Georgians have been complaining about the rising cost of living in the state, and rightly so, because it is getting way more expensive than they're used to, the Peach State is still quite affordable by USA standards. The cost of living in Georgia is 10% lower than the nation's average. Even the cost of living in Atlanta, which is a truly great city to live in and the state's center, is very reasonable sitting 5% higher than the USA average, which is great news for anyone looking to move there. Although, the only downside is that houses in Atlanta are almost 30% more expensive than in the majority of Georgia. The median home price in Georgia is $316,000 while in Atlanta, it is well over $400,000.
Job opportunities are another thing that motivates movers to relocate to Georgia
It might surprise you to hear that Georgia is home to 18 Fortune 500 companies. Truth be told, 16 of them are based in Atlanta, which is another indicator of how promising this city really is. These firms obviously have a large number of employees and people from all over the country are coming to the Peach State to get a chance to work there. Even when we put these Fortune 500 companies aside, Georgia's economy is healthy and it provides more than enough job opportunities for people who are looking to move there.
Other reasons people are moving to Georgia
While the affordability and great job prospects are surely two of the biggest reasons people are relocating to the Peach State, Georgia is simply much more than that. A lot of newcomers stated that family-related reasons were their motivation to come to Georgia. The state still has a lot of suburbs perfect for raising a family, and education is not bad too. The Peach State also has a long coastline, well-suited for taking a trip to the beach on weekends or during vacations. And, the weather conditions are also nice for everyone that doesn't enjoy temperature extremes. Georgia is neither too warm nor too cold, which is why people who prefer mild weather are moving to this state.
Georgia's inbound moves
Now, we'll take a closer look at three states that are sending their residents to Georgia the most. Whether it's for business reasons, lower cost of living, family-related, or something else, people from these three states below are strongly considering the Peach State as their moving destination.
Florida
The Sunshine State is at the top of the list, and you'd expect to see it there. Georgia is the closest state to Florida, and some Floridians have been looking for places with a lower cost of living. This is because some parts of the Sunshine State, especially Miami, are becoming really hard to afford. Moving from Florida to Georgia is the preferred moving route for around 45,000 people a year. As we said, it's mainly because of the lower cost of living, but there are a lot of family-related moves as well, especially when it comes to people who live in northern parts of Florida.
The most common route when it comes to cities is moving from Miami to Atlanta because between 7.000 and 8.000 people are going on this very relocation every year. Atlanta is actually the 5th most common destination for Miamian movers. But, since there is a large number of moves between these states, it won't surprise you to see a lot of relocations happening between Jacksonville, Tallahassee, and Orlando on one hand, and Columbus, Augusta, and Savannah on the other.
Texas
Although Texas is popular itself, among Georgians as well, there are a lot of Texas moving to the Peach State every year. Around 20,000 a year to be precise. So, what's the reason for moving from Texas to Georgia? Well, it's a mix of different factors, that's for sure. Especially considering that the Lone Star State is more affordable and more tax-friendly than Georgia. Some Texans want to experience life on the East Coast, so they're probably looking for a state with a similar cost of living to the one in Texas. Others are moving for job opportunities. And, there are some family and climate-related motivations too.
Texans are definitely favoring Atlanta out of all cities in Georgia. Both Houston and Dallas send around 3,000 of their residents to Dogwood City. Atlanta is simply too good to pass on, and no wonder people from all over the states have been looking to move here. It's interesting that San Antonio's residents are choosing Columbus almost as much as Atlanta. As for the rest of the cities in Georgia, they're nowhere near as popular among Texans as Atlanta and Columbus.
South Carolina
It's not a surprise to see another one of Georgia's neighboring states here. Job opportunities and family-related reasons are the main motivations when it comes to moving from South Carolina to Georgia. It's a very frequent relocation as well since it's done by almost 20,000 people a year. The closeness of these states makes it easy to relocate between them, so no wonder why so many South Carolinians are moving to the Peach State. You'll see various relocations here, like moving from Charleston to Savannah (500 people a year), relocating from Columbia to Augusta, etc. However, Atlanta remains the most desirable destination in the Peach State among South Carolinians.
Main reasons to leave Georgia
Well, even if the outbound moves in Georgia are slightly overshadowed by the inbound ones, the number of people leaving the Peach State shouldn't be neglected. The majority of these people stated that career reasons and family-related ones were their motivations for leaving Georgia, and that's perfectly reasonable. Although there are enough job opportunities in Georgia, some people simply get a better chance somewhere else. Another thing Georgians were complaining about is the traffic. As soon as people started moving to Peach State in flocks, traffic became a real issue. And, in the end, although Georgia is affordable by US standards, it is much more expensive than it used to be, so some people are simply looking for states with an even lower cost of living. Now, it's time to see where Georgians are moving the most.
The Sunshine State is the preferred destination among Georgians
Florida offers a great lifestyle to all of its residents, and people from Georgia are surely taking advantage of the closeness between the states since almost 50,000 of them are moving down south each year. Asides from the Floridian lifestyle, moving from Georgia to Florida is also motivated by the weather, the fact that the Sunshine State doesn't impose a personal income tax, and career opportunities. Moving from Atlanta to Miami and moving from Atlanta to Orlando are two of the most popular routes here. Between 3,500 and 4,000 people are leaving Atlanta yearly in order to live in one of these Floridian gems. Everyone knows how great Miami is and what it offers, but it comes with a much larger cost of living. So, for people who are not willing to pay enormous housing prices in Magic City, Orlando is definitely a great alternative.
Texas is an affordable tax-friendly state that attracts Georgians as well as other movers from all over the US
Every mover in America has to at least consider Texas when picking their moving destination, and Georgians are no exception. In spite of the larger distance between these states, between 20,000 and 25,000 people are moving from Georgia to Texas every year. The Lone Star State has a cost of living that is almost 10% lower than Georgia's, and to say that it's a tax-friendly state would be an understatement. There are no personal or corporate income taxes in Texas, and both local and state sales taxes are moderate.
So, no wonder why so many people are moving there, and you should definitely have the Lone Star State in mind when you're leaving Georgia. Let's see which cities your fellow Georgians chose. Moving from Atlanta to Houston and Dallas are two of the most common routes (between 2,000 and 3,000 people leave Atlanta each year to live in one of these two Texas cities). Interestingly, San Antonio is the preferred destination among the residents of Columbus, while a lot of people from Augusta are moving to Killeen, more than to any other city in Texas.
North Carolina completes the list of top 3 states Georgians are moving to the most
The Tar Heel State is actually among the 5 most moved in states in the nation. It has become a great tech hub with an abundance of job opportunities, and the cost of living there is 5% lower than in Georgia. So, no wonder that almost 20,000 people are moving from Georgia to North Carolina on a yearly basis. As far as the most common moving routes go, relocations from Atlanta to Charlotte are the most frequent ones (around 3,500 people a year). But, we must mention Raleigh, which is actually experiencing even more positive moving trends than Charlotte, and Georgians aren't passing on the opportunity to move to this wonderful city and North Carolina's capital.
Moving by yourself vs moving with professionals
If the DIY moving option has come into your thinking, we would advise you against that. Yes, it is a cheaper solution, but it will come at the cost of fatigue, stress, and exhaustion. Moving without professional assistance is very tricky. There will be so many deadlines chasing after you, and having a smooth relocation process becomes unachievable. But, if you want to save some money and go with the DIY option, you will get through it somehow. On the other side, relocating with interstate moving companies in Georgia is safe, quick, and relocation has a good chance of being a fun experience as well. So, our recommendation is to hire professionals and avoid unnecessary headaches. Relocation should be the event you'll fondly remember, not the one you can't wait to get over with.
Managing the relocation process
Before the moving process starts, you need to be prepared for it. Creating a moving checklist is highly recommended because it will help you navigate the tasks successfully. Good organization inevitably leads to an easier relocation. Since every move is unique it is hard to create a list of every single thing a person needs to do before the moving day. That's why we decided to share some tips, to serve you as a reminder when creating a moving plan.
Ask several interstate moving companies Georgia for free moving estimates and compare them
Call the company of your choice and schedule a moving date
Get rid of things you don't need (yard sales, online sales, donations, etc.)
Cancel subscriptions
Transfer your utilities
Notify U.S. Postal Service and let them know you're about to change the address
Notify your employer and ask for a couple of days around the moving day
Gather the most important documents and make backups if possible
Collect your medical records
Gather enough packing supplies if you're not going to ask interstate movers Georgia for their packing services
Moving a business to or from Georgia
Commercial relocations are certainly delicate, which is why you need to devote your full attention to them if you want them to be successful. With so much paperwork surrounding you, it is easy to overlook something. Unfortunately, any mistake here could cause major issues for your company. This is why it's important to hire cross country movers Georgia, but even beyond the relocation process, there are some things that only you can do, and you definitely shouldn't forget them. Most importantly, this is about obtaining necessary business licenses.
So, wherever you're moving when leaving Georgia, know that every state has its own regulations regarding businesses that you'll need to follow. On the other hand, if you're here because you're moving your offices to the Peach State, you'll have to contact the Georgia Corporations Division if your business is state-wide, and if it's local, then the licenses are obtained from counties/cities where business is located in.
Things the cost of your relocation will depend on
After speaking about the cost of certain relocations in the introduction, before we wrap up, we wanted to show you the things that are affecting the cost of your move. There may be more factors than you think, so let's get into it.
The number of items. The number of things you're transferring will make a big impact on the cost of the relocation. However, since most homes in Georgia are one-story houses, and if this is the case with your household, you should expect a slightly lower price.
The distance. Obviously, one of the main factors in determining the cost of the relocation. Longer distances translate to larger prices. As we saw earlier, there was a huge gap in price between the moves from Georgia to Florida or South Carolina and moves from Georgia to California.
Moving date. Even the moving date can affect the final cost. In the Peach State, movers are busiest during the summer months (especially July), which is why the relocation is going to be the most expensive in that period. And, if you want the most affordable price, it will probably be at its lowest after the New Year's holidays in January.
The difficulty of loading your items. When the items are difficult to carry and load, the price will increase. So, once again, if your house is a one-story one like most Georgians, your belongings probably won't be difficult to load, and hence, the price will be lower.
Special services. Interstate moving companies Georgia offer a whole lot of services to their clients. But, if you want to use some of these services, the relocation will be more expensive.
Let Verified Movers help you out and ensure the relocation of the highest quality
While relocations may seem complex, and make no mistake, they can be, with the assistance of reputable cross country moving companies Georgia, it is really simple. Once you find the right team for the job, you will be able to move without any disturbances. Moving experts can handle your relocation in a manner that is safe, timely-efficient, and that will satisfy all your needs. And, in order to find a moving team that's tailor-made for you, make sure to take a look at Verified Movers reviews. We stand at your service, so contact us as soon as you get the chance, and we'll give our best to match you with the experienced moving professionals in the Peach State.
Facts About Georgia
01. Main Information
Popular Cities
Atlanta, Savannah, Augusta, Columbus, Athens, Macon
Governor
Brian Kemp
US Senators
Reverend Warnock, Jon Ossoff
State Website
State Moto
Wisdom, Justice, Moderation
State Nickname
Peach state
02. Geo Population
Area (sq mi)
59,425 sq mi
Total Population
10,830,007
Highest Elevation
4,784 ft
Lowest Elevation
Sea level
Time Zone
EST/ CST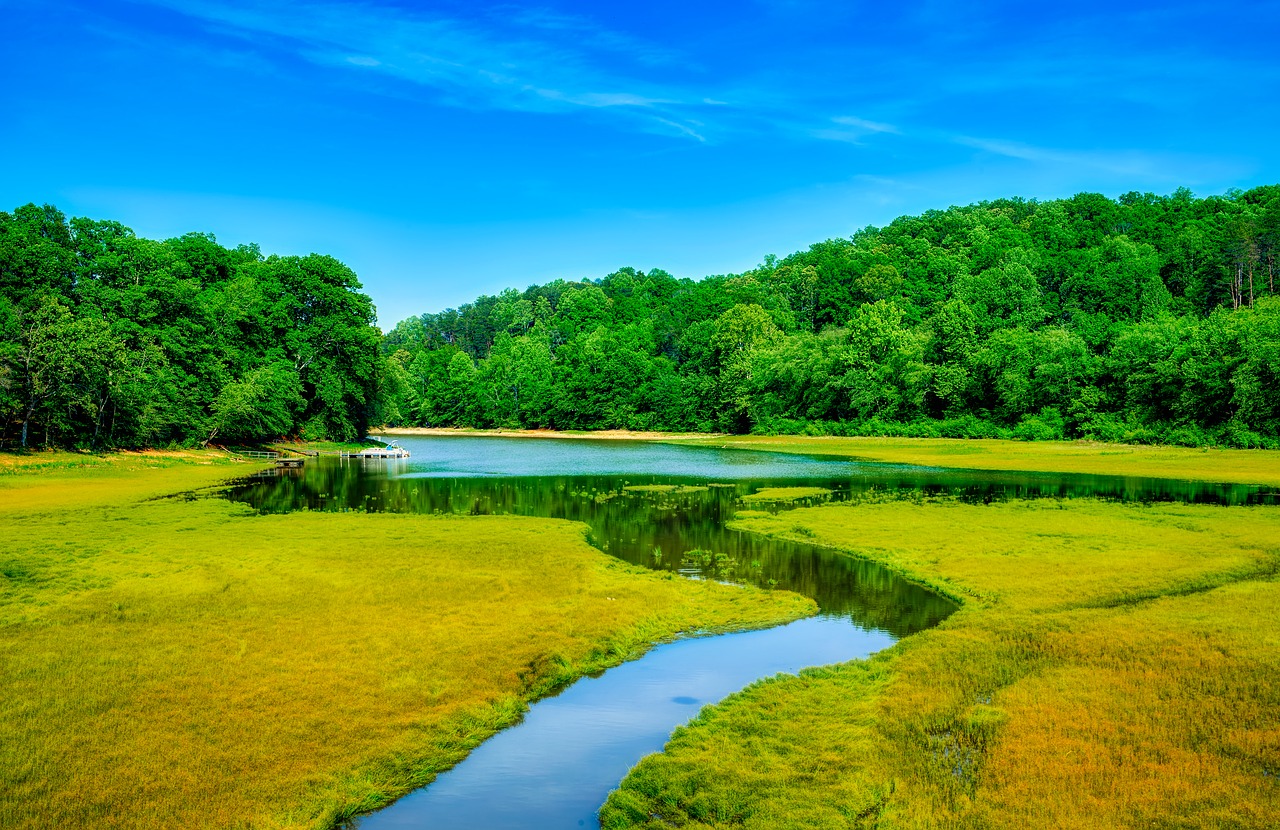 03. Education
Top 5 Elementary Schools
The Westminster Schools, Pace Academy, Atlanta International School. The Paideia School, Fulton Science Academy
Top 5 Middle Schools
The Westminster Schools, Pace Academy, Atlanta International School, The Paideia School, Fulton Science Academy
Top 5 High Schools
The Westminster Schools, Gwinnett School of Mathematics, Science & Technology, Pace Academy, Atlanta International, The Paideia School
Top 5 Colleges
Georgia Institute of Technology, University of Georgia, Georgia State University, Emory University, Kennesaw State University
04. Rates
Crime Rate
27.16
Employment Rate
59%
Average Income (household)
$58,700
Poverty Rate
15.09%