Change is an integral part of everyone's life, and expecting the imminence of it really is the best way to handle it. With that said, not every change is equally as big and as important, nor is change necessarily a bad thing. As a matter of fact, if you prepare and approach it in the right way, it can be just the circumstance you need to make the most of what you have. In that regard, relocation is one of the biggest changes you can have in your life. Whether you are moving closer to your current home, or farther out, your life, habits, and day-to-day life will change. And being that this is such a huge step in your life, it is not only recommendable but also smart to get assistance. After all, there really is no need to make the process as large and as significant as this one any more difficult or stressful. And, with top movers in Atlanta, your relocation will not only be a change for the better, but a process you can enjoy from start to finish. We will be happy to help you not only reach these experts easily and quickly but also get ready for your upcoming move.
We've sorted through the moving reviews and hand-picked the top moving companies in Atlanta
One of the most important tasks you will have for your upcoming move will be finding a reliable moving company in Atlanta. An experienced and reputable moving professional will present the best and easiest way to have an effective relocation. We understand that having so many different choices at your disposal can only confuse you and make picking out a moving company next to impossible. Of course, we here at Verified Movers consider plenty of options to be nothing short of a good thing. To eliminate the negative emotions you might be feeling, we've taken it upon ourselves to sort through our database and pick the companies that stand out the most with their quality and professionalism. That is not to say that you should neglect reviews of top movers in Atlanta, as these always speak the most of their service. However, we hope to steer you in the right direction, and shorten the time of your search. So, here are the top 10 moving companies in Atlanta.
Hiring Bellhop Atlanta ensures a safe and stress-free relocation regardless of whether you are moving your home or an office, locally or long distance. And do not let anyone tell you that moving has to be a difficult and stressful ordeal. It can be. But with these movers' assistance, you will experience an enjoyable and rememberable moving process that you could only dream about in the past. Their trained and dedicated moving professionals have only one goal – to turn you into one of their long-term customers. And they are doing that by providing you with a superior moving service that you will remember.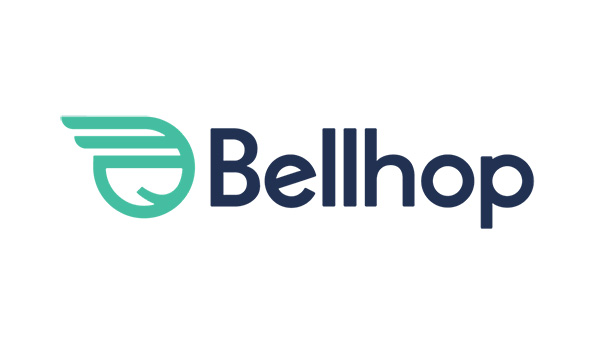 These movers are dedicated and trained professionals whose main goal is to provide you with a quality service. Just take a look at some of the Bellhop Atlanta reviews that you can find online and see what their customers have to say about the way they conduct their business. You will learn that they are one of the most highly rated movers Atlanta has to offer right now.  And it looks like they have a large base of long-term customers to prove that.
Their versatility and flexibility are some of the traits that their customers appreciate the most. They offer a wide range of moving as well as storage services to individual and commercial clients. They can help you move locally in Atlanta or move you long distances. They offer professional packing services and storage. And you can hire the full moving service, hourly labor, or get services that you need and create a customized plan suited to fit your needs.
To ensure superior moving assistance, contact them through their webpage or give them a call. Bellhop Atlanta is ready and waiting.
If you are looking for an Atlanta-based moving company that you can trust, All My Sons is at your disposal. They are a family-owned business that has been serving residents of Georgia for more than two decades. If you are looking to turn your potentially complex and difficult relocation into an easy and safe process, just give these movers a call. They have the capabilities, equipment, and will to provide you with a moving service you will never forget.  Why would you risk your important relocation by hiring some unknown and unreliable movers? Hire All My Sons Atlanta instead and forget about broken items, late deliveries, last-minute cancelations, or hidden fees.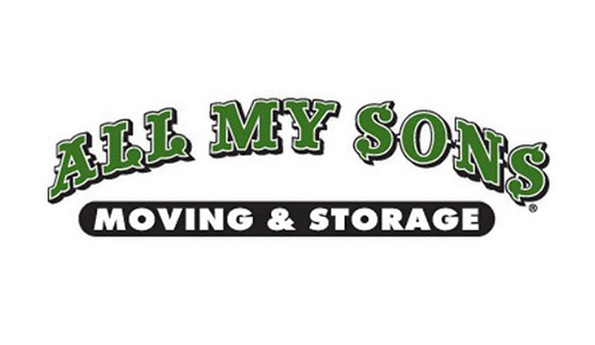 When it comes to hiring professional assistance for your move, even though it is rough and complex work, your movers' capabilities are not what you should focus on the most. Almost anyone can carry a box or drive a moving van. No, you need to find movers that care about their work and are dedicated to providing their customers with quality services. One company's reputation doesn't depend on whether they have state-of-the-art equipment but whether they are willing to use it to your advantage. Of course, the best thing would be to hire well-equipped and dedicated movers. And that is exactly what you have found. Take a look at All My Sons Atlanta reviews and you will see that their customers mostly appreciate the care they invest in relocation processes they conduct. Of course, no one is objecting either because of the fact that we are using most modern equipment and vehicles to do so.
Difficult and stressful relocations are real. But only for those that haven't heard of All My Sons Atlanta. People that have been using their services for years, simply do not know what a problematic relocation is.  If you want to join them and become one of their long-term customers, contact them through their webpage or give them a call.
If you are looking for a trusted moving company to handle your next relocation, Two Men and Truck Atlanta is the company to call. One of the most well-known moving companies in the US, that is known for providing high-quality relocation services. And they can handle all types of moves. No matter whether you are moving across town or across the country, superior experience is almost guaranteed. Their movers are experienced and well-trained professionals who are dedicated to one goal increasing their reputation and their base of long-term customers. If you want to solve all your current and future relocation problems, you have to be part of their club as well. Give them a call, let them know what you are up to and they will create and execute a perfect relocation plan.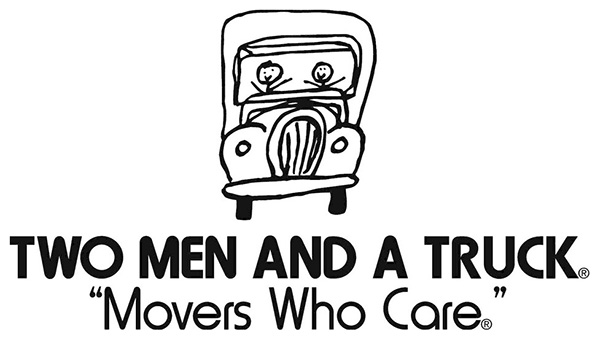 Take a look at Two Men and a Truck Atlanta reviews online and you will see the pure satisfaction of their customers. This moving company simply has it all. They are handling all types of relocations and leaving a long trail of happy customers behind. You can call them if you are moving your home or if you are moving your business. They can handle your furniture, appliances, electronics, or office equipment. You will call Two Man and a Truck when you are moving around the corner and when you are across the country.  And they are flexible regarding the services you hire. Therefore you can have a luxury experience by hiring their full service, you can move on budget by getting only the most essential assistance, or you can get something in between.
There is a simple solution for all your relocation issues. Simply pick up the phone and call Two Man and a Truck Atlanta. You will get a top-class relocation service ensuring a safe and stress-free move regardless of the circumstances.
When it comes to relocation professionals in Atlanta, the name of Bulldog Movers stands out from the crowd. A moving company that has been more than successfully serving the city of Atlanta for decades now ranks among the most sought-after professionals to hire when relocating. They are handling residential and commercial relocations. And because of their versatile truck fleet and experienced movers, they are handling long-distance relocations with ease. If you are looking for a reliable and skilled moving crew for your next relocation, you won't find a better solution than this.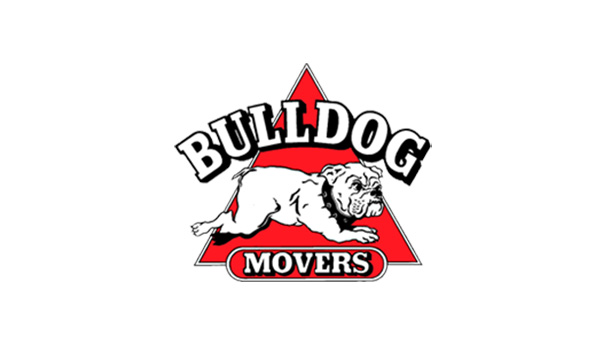 If you are looking for a moving company that you can trust, this company should be one of your first picks. When you read Bulldog Movers Atlanta reviews you see that customers praise this company a lot. They like their friendliness, dedication, as well as experience, and knowledge. These movers give their best to provide their customers with quality relocation service and that is what has built them a large base of long-term clients. The best thing is that you can join that club simply by contacting Bulldog Movers.
They serve residential and commercial clients. So you can contact them regardless of whether you are moving your home or an office.  Whatever you are moving and no matter how far, Bulldog Movers Atlanta has the manpower, equipment, and vehicles to help you achieve your goals. Even if you are moving valuables, Bulldog Movers Atlanta is licensed to help you.
There is no need to go through tormenting and tiring relocations. You have a simple solution at your disposal. Simply pick up your phone and call Bulldog Movers Atlanta. You will get a team of moving professionals who will give their all to provide you with the moving services you expect and deserve.
If you are looking for a way to simplify your next relocation and turn it into a smooth and enjoyable process, Atlanta Home Mover can make that happen. They are an experienced and reliable moving company providing Atlanta's residents and companies with quality relocation services. Forget about damaged items, late deliveries, or hidden fees. When you relocate with this moving company, you will get the top-notch service you expect and deserve. Therefore, contact them and get their free quote. Their team of experts will start planning your move immediately.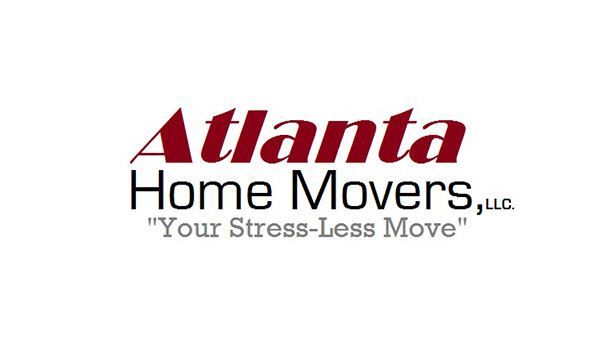 There are many moving companies in Atlanta that you can call to help you relocate. However, not every company can provide proper service. You have to be very careful if you do not want to end up hiring some fraudulent or incompetent movers that will ruin your moving day. If you take e a look at Atlanta Home Mover reviews, for instance, you will learn that this is one of the most highly praised moving companies in the city. They are known for their dedication and diligence as well as their skills and their friendliness. Atlanta Home Mover pays special attention to who is working on your move. Their movers are properly trained and go through background and drug checks before they enter your home.
For small and local relocations in Atlanta, there is no better choice than Atlanta Home Mover. Their movers are locals who are specialized in handling all types of household items. They will move any type of furniture, electronics, appliances, fragile items, etc. Moreover, they can also pack your items. On the other hand, if you are moving an office, Atlanta Home Movers has a team of commercial movers ready to assist you as well.
Every local relocation process in Atlanta is easier when you have Atlanta Home Mover by your side. No matter whether you are moving your home or an office, give this moving company a call.
If you are looking for a moving company that can get you far at a reasonable price, Atlanta Flat Rate Movers should be your first pick. These movers are not, however, only specialized in providing cheap moving services. They are actually providing some of the best moving services in Atlanta at an affordable cost. No matter whether you are moving your home or an office, this moving company has the means and knowledge to ensure a safe and stress-free relocation regardless of the distance you need to cross. Give Atlanta Flat Rate Movers a call and see for yourself that hiring quality relocation assistance doesn't have to leave you broke.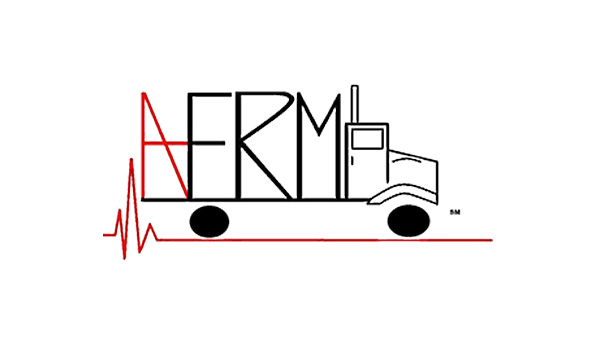 There are many things that you need to consider when hiring movers. ANd whatever guide you read, you will see that hiring cheap movers is not the best option. However, if you had an opportunity to read Atlanta Flat Rate Movers reviews online, you will see that people are pleased to get such quality moving services without breaking their bank. If you would like to have that for your next move, don't wait because they are booked throughout the year, give them a call today.
Atlanta Flat Rate Movers are handling residential and commercial long-distance relocations. and they are handling all types of domestic and commercial items. They are providing professional packing service, which can definitely simplify any relocation process immensely. And if you are in a need of storage,  Atlanta Flat Rate Movers provide quality short and long-term storage services.
If you are looking for the simplest way to move without breaking your bank along the way, Atlanta Flat Rate Movers are at your disposal. To ensure their assistance, make sure that you give them a call in advance.
As America's top moving expert, United Van Lines Atlanta is flexible to provide you with a customizable moving plan to fit your moving expectations, budget, and schedule. They offer you the benefit to mix and match their outstanding moving services, to create your perfect moving bundle. A company that traces its roots back to 1928, United Van Lines Atlanta delivers moving expertise and efficiency second to none. Federally licensed and with an extensive network of agents nationwide, it demonstrates consistency in the quality and dependability of logistical and moving workmanship.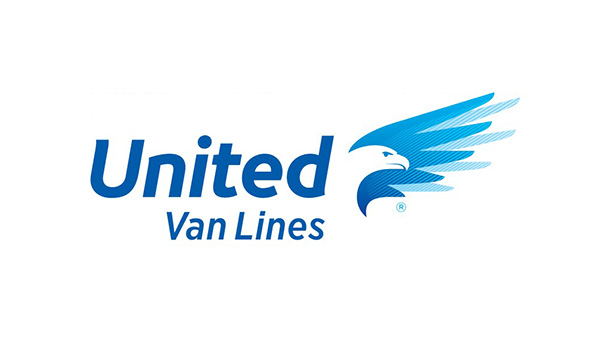 The United Van Lines Atlanta reviews from clients point out high standards of professionalism and customer satisfaction. This company handles residential and corporate relocations of any size and distance. They offer a full suite of moving services, as well as effective add-ons for a virtually hands-free moving experience. From local to international relocations of households and businesses, to car shipping, United Van Lines Atlanta will cover all aspects of your upcoming move. They provide adequate time and cost-effective relocation services tailored around your specific moving circumstances.
As a corporate relocation leader, they offer top-class, innovative moving solutions and resources for fast transfer and minimal disruptions of your workflow. Through their customizable corporate packing services, United Van Lines Atlanta allows you to free up your schedule and eliminate any concerns over the safety of your business assets. Further, they provide short and long-term storage solutions for business inventory, households, and employees in transit. United Van Lines provides solid support and expert guidance for international moves. Their moving services are available in more than 150 countries throughout the world. Shipping of goods over land, sea, or air is available at your convenience. Apart from the end-to-end logistical coordination, your custom-tailored international relocation package also includes customs clearance and assistance with paperwork and shipment tracking.
United Van Lines Atlanta is an established moving company that has maintained the highest standards of ethics, integrity, and quality of moving services for over 90 years. Benefit from their moving prowess and extensive resources, and secure your ideal moving experience by partnering with them. Call United Van Lines Atlanta today to request your moving quote.
"Luxury moving experience for a price you can afford" – That is the motto of Black Tie Moving Atlanta, a moving company that is all about excellence, quality, and dedication. Their luxury moving concept provides, in their words, the ultimate customer experience during one of the most stressful times in their lives. The services that Black Tie Moving offers are designed to instill safety and confidence in their customers and save them time and money throughout the relocation process. Each client gets their own 24/7 moving concierge, as well as professional moving experts that will guide them through the process. You can expect a red carpet treatment when you hire Black Tie Moving.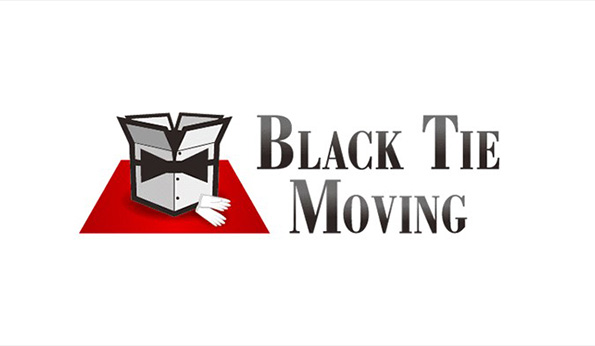 To date, this company has relocated numerous celebrities, athletes, and homeowners, and has developed a reputation of excellence and reliability. Black Tie Moving reviews are a testament to this fact. This company holds some of the highest ratings across the platforms, clearly showing that they are one of the best movers in Atlanta. They offer the following moving services:
Local moving
Long-distance moving
Commercial moving
Storage solutions
Packing services
Furthermore, the company offers low local moving rates, trained and uniformed professional crews, no hidden fees or charges, as well as convenient scheduling, 24/7 moving concierge, free in-home estimates, and accurate price quoting. You will also have the ability to create your relocation "a la carte", meaning that you only pay for what you actually require. If you think that the red carpet treatment is reserved for the rich and famous alone, this is a company that will show you otherwise. Black Tie Moving Atlanta definitely lives up to its name by providing premium moving services at a price that is affordable. Get in touch with these professionals today and book the relocation that will leave you in awe!
With a loyal dedication to dependability and outstanding quality of moving workmanship, Atlanta Pro Movers has established its reputation as a mover of choice in the Metro Atlanta area. As one of the best moving companies, they are leading the moving industry by example. Atlanta Pro Movers Atlanta offers a full suite of top-class moving services for homeowners and businesses. Extensive practical experience and state-of-the-art moving resources allow them to complete each moving project in accordance with the highest customer expectations. Atlanta Pro Movers reviews from previous clients confirm their professionalism, trustworthiness, and reliability at each stage of the moving process.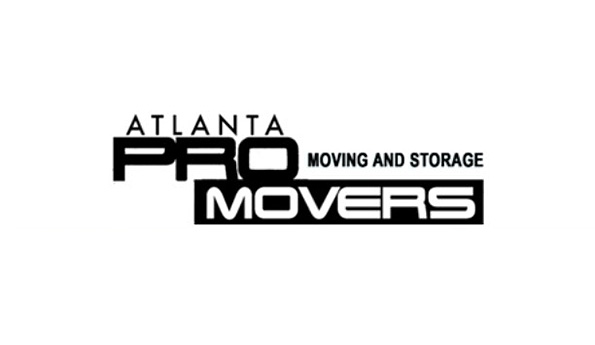 The company operates a dedicated team for household moving. No matter the size of your residential property, Atlanta Pro Movers is committed to transferring it in a seamless manner. From dorm rooms to mansions and everything in between, they have adequate resources to maximize the efficiency of your moving project accordingly. Since 2010 they have been relocating businesses of all sizes, ranging from technology companies, laboratory facilities, and hospitals, manufacturers, courthouses, and more. Atlanta Pro Movers Atlanta offers both, in-house and on-site project managers for the optimal outcome of your relocation. The commercial moving crew are professionally trained and are experts of the highest caliber in the respective domain.
To further simplify your move, Atlanta Pro Movers offers packing and unpacking services, as well as professional-grade packing supplies. They also provide quality storage solutions to fit your specific requirements. You can choose from a full-service moving package, or opt for qualified loading and unloading assistance available in the Atlanta Metro area.
The mission statement of Atlanta Pro Movers is to deliver a cost-effective, safe, and stress-free moving experience, one client at a time. They provide friendly and courteous customer service, and their pricing system is transparent and fair. Regular discounts are also applicable, as well as free moving estimates for each client. Give them a call today to request yours.
24/7 Moving Atlanta is a company that has been providing quality moving and storage services since 2005. This company was designed to fulfill a need for reasonably priced, high-quality, moving services at the time. And, according to 24/7 Moving Atlanta reviews in that period, they have more than succeeded in fulfilling their goal. Their customers knew how to appreciate the professionalism, customer service, and competitive pricing that these movers had on offer. Fast forward a decade or so and what used to be a small, highly professional moving company is now one of the industry leaders in the city. They offer residential and commercial moving and storage solutions in the entire Atlanta metro area, including College Park, Flowery Branch, Forest Park, Lilburn, Mableton, Kennesaw, Lawrenceville, Johns Creek, and many others.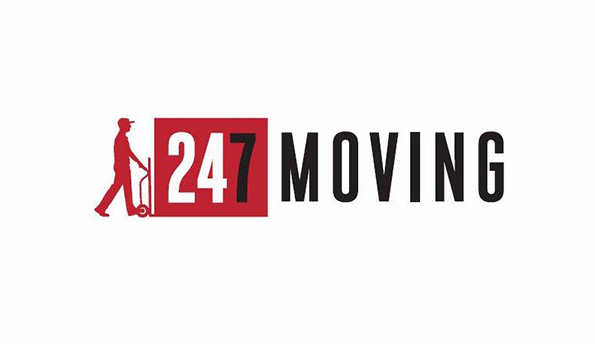 The company's philosophy is to "save time, money, and provide relief from the stress that moving usually brings". They keep it simple with their moving services, but they can provide any service your relocation might require. Here's the list of what you can expect:
Moving – residential, commercial, apartment, etc.
Loading/Unloading – For when you need to save some money on your relocation but still want the professionals to handle your belongings
Packing – High-quality packing materials, each item gets proper care, professional speed, efficiency, and safety
Storage – Atlanta storage solutions for a variety of storage needs
Overall, these movers are one of the most reliable professionals you can find in the city of Atlanta. They don't hire temporary workers, don't "outsource" their relocations, and are fully licensed and insured. They will provide you with quality materials and treat your space with diligence and care. If you want to work with true professionals and make your relocation into more of an enjoyable endeavor, give these guys a call. They are more than worth your time, at the very least.
Professional moving assistance – is it truly a necessity?
If you are like most people, you will probably spend some time debating whether to seek professional moving assistance or venture into a DIY move. For a portion of the population, a DIY relocation will finish off on a positive note. However, not everyone is so happy to have an uninterrupted and successful relocation with no professional help. The problem is that you won't be able to know whether you are one of the lucky few or the unfortunate many. That's why it's always better to play it safe and hire top movers in Atlanta who can guide you through your relocation.
Let's start by saying that there are many advantages of working with residential or commercial movers during your upcoming moving endeavor. From saving a lot of your time to successfully keeping your items out of harm's way, you can rest assured that you will experience many positive aspects when working with a professional Atlanta mover. Of course, only you know what's the most important thing for you and your family, and it's based on your needs that you will be able to choose the best option for yourself during relocation.
What's the kind of assistance you can expect to get from Atlanta's top movers?
Telling you that a professional moving company will be able to do wonders for your relocation isn't sufficient. What you need is to have clear examples of the tasks a good moving company can help you with during your time of need. Let's start by saying that different moving companies will have different relocation packages. And those packages will include different assistance options. However, we know that most interstate and local moving companies will be able to give you a helping hand with the following tasks:
Planning and organizing – any moving company worth their salt will approach your relocation with a unique moving plan in hand. The beauty of working with the top moving companies in Atlanta is in getting the entire moving process neatly planned and organized.
The removal of your heavy pieces – your chosen moving company will gladly help you load all of your heavy boxes and robust furniture pieces into the moving truck. But, be careful – some items present a special challenge, which is why they entail a special approach.
Item transportation – with all of your belongings loaded into the moving truck, the company in Atlanta you opt for will drive the moving truck from point A to point B, ensuring that all of your items reach the new destination safely.
Bear in mind that these would be the basic tasks that Atlanta's top moving companies can take care of instead of you. The good news is that you are the only one that decides how involved your movers will be in your relocation. And if you so decide, your Atlanta moving team can provide you with all the assistance your heart desires.
Special services you can opt for when hiring a moving team
We got to the really exciting part – special services. You most likely already know that moving companies offer a range of moving services. There's no telling what those moving services could be. The truth is that every moving company will provide you with different assistance options as per your choice. Since we have plenty of experience with moving companies, we've noticed that some services are more frequent than others. Those include:
Packing services – packing is notoriously difficult. If the thought of having to pack up all of your possessions is giving you trouble, then you know what to do. Seek out an Atlanta moving company that offers packing services and find yourself with one less task to worry about.
Auto-shipping – deciding what to do with your vehicle can be difficult. If you can't drive your car to the new location, you can certainly have someone do it for you. By paying for auto-shipping services, you will leave your belonging in reliable hands.
Piano moving – pianos are among the most complex and delicate items ever. Due to their incredible size and weight, their relocation requires special equipment. Whether your piano is a family heirloom or a self-bought piece, it deserves utmost attention and dedication.
Your main objective should be to find a moving company that can offer all the special moving services that you need. If you are searching for such movers in Atlanta, you are more than lucky. There are quite a few moving companies that have great ratings and amazing moving services. Your only job will be to spot the right moving team.
How can you recognize which moving companies are reliable?
Unfortunately, moving has become a rather unsafe process due to the existence of fraudulent movers. Chances are that you have heard of a moving horror story at least once, at the very least in the moving company reviews. Hopefully, you didn't have to live through one yourself. And once you understand that a big portion of moving companies is fraudulent (or at least unreliable), you are going to be much more careful about the way you approach your relocation. For starters, you will realize that you can't accept the second-best moving company. What you need are the top movers Atlanta has to offer, and we'll help you find them.
The reason why so many people become a victim of a moving scam is due to the lack of knowledge. Nobody blames you – after all, these aren't the things one should have to learn. Unfortunately, if you want to keep yourself safe, you will have to educate yourself on the topic. Even though fraudulent movers have gotten quite sneaky, they still make mistakes. And we'd say that those mistakes are pretty big and significant. To avoid moving fraud, all you have to do is learn a few tell-tale signs that uncover fraudulent companies.
Recognize the signs of fraudulent moving companies
You don't need to be an expert in order to spot moving fraud. You do, however, need to be alert and attentive – especially if you are working on a tight schedule. We understand your need to find and hire your moving professionals as soon as possible. However, some things can not and should not be rushed. Thus, before you hire local or long-distance moving companies, make sure that there is no sign of the following bad omens.
Low-ball moving estimates
There's a lot that you can tell about a company based on their moving estimates. That's why it's a general rule of thumb to contact a few different moving companies and ask for their estimates. Once the results roll in, you will be able to make a comparative analysis of the quotes. Usually, the differences between the moving estimates you receive will be discreet. So if you notice that one company's estimate is a lot cheaper than the others, that's your sign to run. Low-ball moving estimates are almost always a sign of a moving company that is out to scam you.
Online moving estimates
We have to admit that the ability to get an online or over-the-phone moving estimate is a great perk. This is a resource that allows you to gather the necessary pieces of information that will help you make a decision. After all, after you compare the rough moving estimates, you can pick out one moving company to proceed with. The thing with online moving quotes is that they are only a rough representation of your expenses. To get the most accurate account of your costs, you need to schedule an on-site estimate. If a company denies giving you the possibility to opt for a physical estimate, it's our honest advice for you to stay away from it. More often than not, such moving companies are nothing short of bad news.
Incredibly high deposits
Depending on the type of person you are, you might not have a problem with paying a deposit, even if it is a rather big one. And while it's completely normal to have to pay a deposit when hiring a moving company, it's not normal for it to be steep. A deposit should serve as a guarantee of your serious intentions with your moving company in Atlanta. After all, if you are taking a spot in their busy schedule, it's only natural for them to get some sort of security. However, huge deposits are usually asked by moving companies that are aware of the kind of treatment that you are about to receive. Since no one in their right mind would pay a company once they damage your items or keep them hidden, this is a fraudulent company's way to ensure that they get their money beforehand.
The lack of proper credentials
Do you know what it takes for a top moving company in Atlanta to be fully verified? For a mover to be considered reputable, the company needs a variety of documents. Licenses, insurance, a US DOT number are all a must. So if you stumble across a company that can't show you these, you know what to do. Continue your search for a moving company that will actually be able to provide you with a safe move. When it comes to the safety of your belongings, you shouldn't be taking any chances.
The lack of professional conduct
Professionalism is a highly coveted characteristic in the business world. If a company demonstrates signs of professional conduct, then you can be certain that they value you as a customer. Following that logic, saying that unprofessional behavior is a sign of fraudulent companies is also true. Thus, pay extra good attention when on the phone with different moving company representatives. Usually, a phone call is enough to estimate whether the representative has a good educational background, as well as common courtesy. If at any point you have doubts about the professionalism of the company whose number you have dialed, turn your attention in the opposite direction.
No physical address
Even though a lot of aspects of our lives have been transferred to the virtual domain, businesses still need to have a real-life presence. Thus, you should take it upon yourself to research the physical address of your Atlanta moving company of choice. We say research but the truth is that you will only have to open up a company's website and look this information up. In case you can't manage to find a physical address of the company you are thinking of hiring, we believe that you should expand your search to other moving companies. If a company has a problem with you visiting their office, then you have to assume that they have something to hide.
It goes without saying that going through moving reviews of all companies you consider hiring is a must. Whether these are new companies, or tried-and-true top movers in Atlanta, reviews will speak for themselves, and give you an all encompassing view of their service.
Can Verified Movers help you find your ideal moving match?
The short answer is yes – we can make it easier for you to connect with the right moving company. The first thing you should know about us is that we are a website that has close to 10 000 moving companies in our database. Since we have thousands of moving companies featured on our website, and with all of them coming from different cities in the United States, we make it easy for you to move from point A to point B. To goal behind our website is a very simple one – we've wanted to help you connect with the right moving team without having to spend days of your life searching the web for companies. With so many different moving providers listed, we believe that we have fulfilled our goal.
The main perk of using our website is something that every person will experience – hours of saved time. Our team has taken care of creating a user-friendly website that's easy to navigate. When looking for long-distance moving companies in Georgia, you just have to filter the search. After opening our website, you'll notice a brief moving info form. Fill it out with the necessary pieces of information and get complete access to a tailored list of movers. All of the top movers in Atlanta have basic contact information written in their profiles, so you won't have a problem getting in touch with them.
Bear in mind that, this way, you'll also get to save a lot of your energy. We don't know about you, but we can't think of any two resources that are more important and more valuable than time and energy.
Get access to unlimited and honest moving company reviews
What's the best way to find a professional, trustworthy, and safe moving company? It's through recommendations – whether word-of-mouth or online ones. Not everyone will know a person whom they can ask for guidance during their moving endeavor. Regardless of whom you do or don't know, you can always turn to Verified Movers for support. The main feature of our database is the full availability of honest and spam-free moving reviews.
To ensure you have the most trustworthy results, we have put a special team member in charge of reading every moving review that is posted. We are always searching for spam and fabricated reviews which might give you the wrong impression about a moving company. To make the best decision for yourself and your family, you need to have all of the facts straight. You can only do that by getting access to honest and authenticated customer testimonials.
How did the coronavirus pandemic affect relocations in Atlanta?
A recent survey done by the Pew Research Center shows that as much as 3% of Americans have moved due to the effect of the pandemic. This percentage might not seem like much at first, but all you have to do is think about America's population. That's when you will realize that 3% is actually a huge number. And while some cities have witnessed an increased outpour of people, other places in the United States of America have become quite desirable. So where does Atlanta stand two years deep into this devastating and life-changing pandemic?
Well, research shows that the top movers in Atlanta weren't so busy with outbound moving endeavors. In fact, we might even say that Atlanta was one of the most popular places people have decided to move to. When taking into consideration all the other major cities, Atlanta ranked sixth for inbound relocations. Knowing how many incredible cities there are in the USA, you'll have to admit that this is quite an accomplishment. Of course, there isn't a shortage of reasons why this city in Georgia has become such an attraction in such difficult times.
Why did so many people decide to move to Atlanta?
Atlanta is one of those cities that truly have it all. The city has a great quality of life, affordable cost of living, and a strong economic base – all things crucial for a happy and healthy life. What has drawn people to this city in Georgia is the fact that you can get a job and still have a yard in which to relax and friends with which to socialize. Let's not forget that Atlanta is also home to many multinational companies whose presence brings new job opportunities and prosperity.
Of course, there's also the fact that Atlanta is a big and populous city. As such, it already presents the perfect base of amenities, as you have everything you could ever need in one city. From different entertainment venues to sports centers and amazing schools, Atlanta will be able to suit your tastes and needs. Thus, whether you are a young professional, a family person, or a retiree, moving to Atlanta will most likely be the right choice.
Who has settled into Atlanta since the start of the pandemic?
It's impossible to mention the residents of all the cities that have decided to settle in Atlanta. However, the findings did show something very interesting – the majority of ex-pats actually come from the greater New York area. We know that New York is an internationally loved and celebrated city and, as such, is a dream destination for so many people. So if New Yorkers have decided to pick up their life in Atlanta, then this city must be something very special.
Of course, let's not forget about the great California exodus which has kept top movers in San Francisco and Los Angeles rather busy. Atlanta has acquired a significant chunk of California's population, as it's become one of their go-to places during the pandemic. And chances are that you know someone who has at least thought about moving to Atlanta in the past couple of years. So if you do settle in this city, you would be in good company.
Are people likely to move out of Atlanta after the pandemic?
Well, as you might be able to guess, this is pretty hard to say. Whether or not a person or a family decides to move out of a city depends on many different variables. But if we were to take variables such as a job transfer out of the equation, it isn't very likely that someone will find life in Atlanta dull and boring. Quite the contrary – those who visit this city usually fall in love with it from the very start. In fact, they are in search of the top movers in Atlanta to move them to the city, not out of it.
Did people move by themselves or with the help of Atlanta's top moving companies?
Whether or not you decide to hire a professional moving company is an extremely personal and individual decision. Most often, it depends on your financial situation at the time. Of course, there are many other factors that play a role in you opting for or against professional moving assistance. Some people have had negative experiences with different moving companies, so their distrust is quite justified. We can't estimate your unique situation, but we can tell you what the statistical data shows. And it shows that during any given year:
1.35 million people decide to go with the DIY moving style.
1 million people move with a rented moving truck and no other moving assistance.
650,000 people have assistance from a professional moving company.
Unless you are an underage resident of the United States of America, chances are that you are a part of the statistic. You know whether you have experienced a DIY move or an assisted one, and you know how successful your endeavor has been. However, the difference between the number of people who opt for a DIY move and those who go with a moving company is a striking one. What's the reason behind so many people going down the DIY path as opposed to the alternative?
Can you save money by not opting for the top movers in Atlanta?
Once again, the answer to this question heavily depends on your skills and knowledge. However, it is important to note that regular people can hardly have the level of experience professional movers have. Think about it – when you need to have your hair cut, you leave the job to a professional hairstylist, even though you can do it by yourself. It's the same thing with moving – you can do it on your own, but there's no telling whether you will do a good job.
This is particularly true when going through a move that can be marked as complex. Some moving endeavors are more complicated than others. In case you are going through a household or commercial move that involves a lot of heavy, delicate, and/or fragile items, you can be sure that something will go wrong. Whether you open up your moving box only to find damaged items or you hurt yourself trying to lift a heavy box, you could experience many setbacks along the way.
The beauty of working with a professional moving company is in avoiding them. So instead of replacing damaged items and paying doctor bills, you can make the decision to invest money now and save yourself a lot of sweat, struggle, and pain. After all, damaging an irreplaceable object will be among the most painful things you could experience during relocation.
The profile of people who are most likely to move
The decision to pack up your bags and relocate to a new city comes after a lot of thought and consideration. This is a decision that you will make based on the different circumstances in life, and it's a decision that you can make after going through all the pros and cons with your family. However, just like with everything else that can be backed up by statistical data, we've also managed to notice a few things. While there are no rules, some people are simply more likely to move – here's why.
Homeowners are less likely to relocate than renters. If someone decides to purchase a property, it's very likely that they see themselves living in the same place for years, if not decades.
Younger people are more inclined to relocate, and the average mover is between the ages of 18 and 34.
Millennials are an exception to all of these rules. While they are young and less likely to be homeowners, they are very much limited by job opportunities – or lack thereof.
And while there are more top movers in Atlanta than ever, and there's more moving assistance than ever, the younger generations are not as mobile as their predecessors. That's why we always say that things can't be looked at from a statistical point of view only. Quite the contrary – you need to be aware of the fact that the exceptions of rules are more common than you think.
What makes people seek out a top moving company in Atlanta?
We are sure that you had your own good reasons when deciding to relocate. And we also know that every reason is a good one as long as you feel it's the right thing to do. However, some circumstances are simply more common than others. That's why we are sure that the biggest portion of people will relocate due to one of the following five reasons:
Every year, a huge number of families relocate due to a job transfer or a better job opportunity.
A lot of people decide to move due to housing-related purposes.
A change in marital status is responsible for a lot of moving endeavors annually.
Young people are likely to move due to the beginning of a school year.
Plenty of families will find themselves on the road in search of a better school district.
Can you be wrong for wanting to relocate? Absolutely not! Even if all you want is a change of scenery, you are more than in your right to pack up your bags and move. Whether you want to move to Atlanta or some other city is completely up to you – there are no wrong answers.
Atlanta's real estate explained
Atlanta's real estate market is doing rather well. The median home prices for the Atlanta metro area skyrocketed last year, and the median house price now sits at $359,000. So what is it that has enticed so many people to become homeowners in this area? Well, it could be due to record low-interest rates and elevated home prices. After all, the fact that the home prices are rising might not be the best news for new home buyers, but it's an excellent one for those who already own a home.
Another thing that is clearly discernible in Atlanta's real estate market is the lack of available homes for sale. That only goes to show that Atlanta is a rather affordable and competitive area where people see themselves living and thriving. And since we've mentioned that homeowners are less likely to move than renters, it's safe to assume that Atlanta's population won't be going down any time soon.
What are the projections for Atlanta's housing market in the future?
For many years now, Atlanta has been one of the hottest real estate markets in the country. Not only is Atlanta one of the best areas for purchasing a home, but it's also a popular area for purchasing rental homes. Having a way to make a bit of passive income is every person's dream. Among other reasons, Georgia's 'best state for business' rankings are responsible for so much migration in the area. And once you couple a strong business environment with relatively affordable prices, you get a city you will want to live in.
You might also like to know the fact that Atlanta's home prices are below the national average, even though they have risen in the past years. In fact, they have doubled in value since 2012. Since Atlanta has a reputation for being one of the best long-term real estate investments in the US, we don't see the prices dropping any time soon. The house prices are expected to witness the same growth in the months to come, helping Atlanta remain one of the hottest real estate markets around.
Should you invest in Atlanta's real estate?
Let's say that you have some money saved up and feel ready to use it. Whether you have been saving it as a downpayment for a house or have decided to invest in a rental property, you might be wondering whether to put your hard-earned money in a property in Atlanta. The truth is that only you know the answer to that question. However, if we were to look at it from a business point of view, we could say that there isn't a better time to invest in Atlanta's real estate market than right now.
At this moment, the average house prices are still below the national average. However, with the steady rise in prices, it might only be a matter of time before those prices reach the national average – or surpass it. As a buyer of a property, it's important to know that you can decide to sell your property if you change your mind. If you were to purchase a property in an area with decreasing home value prices, you'll probably have to accept a sum that is lower than the one you paid in the first place. On the other hand, if you invest in a city such as Atlanta, you have every chance of turning your property into a valuable investment. It's always good to know that you have options, and Atlanta will give them to you.
Average rental prices in Atlanta
Atlanta's housing market might be perfect for those who are thinking of becoming homeowners. However, a lot of people aren't ready to become homeowners at the moment. Likewise, some people don't ever want to deal with all the obligations and responsibilities that come with homeownership. That shouldn't be an obstacle to hiring top movers in Atlanta and having them move you to one of the best neighborhoods in the city. You shouldn't forget that you always have the option of renting a property that works best for your needs.
The average rent for an apartment in the City of Atlanta sits at $1,790. However, you shouldn't forget that this is just an average price – it means that 50% of all people who pay rent actually pay less than this. How much you can expect to pay after moving to Atlanta depends on a few different factors. The size of your apartment and its location will have the biggest impact on your monthly rate. One thing is a certainty – if you do your job right, you can manage to find great properties at great prices. You just have to invest some time and energy into the process.
What can you expect your life in Atlanta to be like?
Now that we have gotten the real estate market and the moving trends out of the way, it's time for some really practical stuff. To be able to move to Atlanta without a worry in mind, you need to understand how the city works. In order to do that, you need to possess knowledge about certain aspects that can uncover whether living in Atlanta will be the right choice for you. It's up to us to provide you with the necessary knowledge, but it's up to you to make the decision.
The cost of living in Atlanta
We've already touched upon the fact that Atlanta is a relatively affordable city. Of course, different people have different ideas of what affordable means. That's why we won't rely on anyone's opinion – we'll rely on the facts. Atlanta has a 107.5 cost of living index. If you know that a cost of living index of 100 presents the US average, you'll understand where Atlanta stands. It's true that this city is more expensive than the rest of Georgia. However, it also has different benefits that other cities in Georgia can't offer, but we won't get into this now.
What can be concluded is that Atlanta is slightly more expensive than what's regarded as the US average. But you have to take into account the fact that Atlanta is a metropolitan area. All big cities are more expensive when compared to the smaller and quieter areas. That's just something you are signing up for when deciding to move to a big city.
Job opportunities in Atlanta
The cost of living is merely the first step to determining how fruitfully you can live in a city. If you want to determine the other factors, you have to take a look at the job market. Atlanta's job market is relatively good and stable. The unemployment rate is 5.3%, and you have to take into account that the nation's average unemployment rate is 6.0%. Atlanta's future job growth is also expected to keep going down the right path, as new job opportunities keep on being created. In fact, according to some surveys, Atlanta belongs among the top fifty cities in the USA for finding a job.
The job market in Atlanta is competitive, but employers still struggle to find a sufficient workforce. And while it's certainly a lot easier to find an entry-level job, many corporate roles are available. Remember how we said that Atlanta is the homeplace of many multinational corporations? Well, one of them might turn out to be your future employer.
When it comes to the average annual income of Atlanta's residents, you should know that they earn $91,900 annually. Likewise, 25% of the population earns less than $46,700, and 25% of the population earns more than $251,000. Which percentage of the population you will belong to depends on a few different factors, such as your skills, educational background, and line of work.
Choosing the right neighborhood in Atlanta
Do you know what's one of the biggest mistakes people make when purchasing a property? It's failing to look at the big picture. Unfortunately, a lot of people focus their attention on the property itself. And while you should be very careful when purchasing a home, you need to take one other important factor in mind – the neighborhood. The people that surround you will play a big part in your happiness/unhappiness, so you have to keep your eyes peeled. You know what they say – altering your property is easy, but altering your neighborhood is impossible.
The good news is that you shouldn't have a problem picking out the perfect neighborhood in Atlanta. This city has dozens of neighborhoods that are different, so they will be able to suit different lifestyles. While some are vibrant and lively, others are quiet and peaceful. Of course, if you have children (or plan on having them in the future), you will want to pay special importance to the school district. As a parent, making sure that your child gets good education will be one of your main priorities. Luckily, Atlanta has many A+ rated schools where your kids will be able to get a good start in life.
Examples of great neighborhoods
Deciding what's the right neighborhood in Atlanta for you is something you can do after taking a close look at your needs. However, it's our pleasure to recommend some of Atlanta's finest neighborhoods where you can live and thrive:
Summerhill
Buckhead Village
Westview
East Atlanta
Knight Park
When in doubt, it's always a good idea to visit some of these neighborhoods. Experiencing what life is like in these locations will give you all the answers you need. Well, at least we hope that it will help you see things with greater clarity. This is particularly important if you are debating between a few different neighborhoods. Visiting different areas will open up your eyes.
Crime rates and safety in Atlanta
This is where things get a little bit complicated and less than favorable. According to the statistics released by the FBI in 2019, Atlanta had the 27th highest violent crime rate in the country. In fact, a person's chances of becoming a victim of a violent crime are high. It is estimated that one in 134 people will have to deal with a violent crime. When it comes to your chances of becoming a victim of a property crime, they are one in 27.
But before you disregard the thought of moving to Atlanta altogether, you should take into consideration that some neighborhoods in Atlanta are safer than others. Likewise, it's important to mention that crime that does occur mostly occurs between members of street gangs and individuals with a personal agenda.
Likewise, you should also remember that there are quite a few actions that you could take in order to protect yourself. From home security systems to self-defense classes, you will be able to come up with a few things that will help you feel safer. One thing is for sure – don't try to save up money at the expense of your safety. Nothing is more important than your peace of mind.
Atlanta's public transportation system
If you decide to settle in Atlanta, you will have many options for getting around the city. For starters, you can choose to rely on the budget-friendlies option of them all – yourself. Atlanta is a great city for walking and/or riding a bike, which lets you stay healthy while being completely dependant on yourself to reach places. However, this method of transportation is only suitable if you aren't far away from your destination. In case you do have a bit more distance to pass on a daily basis, you could opt for a comfortable car ride. There's no place for worries if you don't have a vehicle – you have quite a few different options at your disposal.
MARTA might become your preferred method of transportation after moving to Atlanta. This rapid transit rail system will allow you to get to certain parts of the city quickly, easily, and affordably. Atlanta's Streetcar is the newest method of transportation that operates on a 2.7-mile loop. And if you are searching for a more elegant and sophisticated way to get around the city, you can opt for shuttle and limo services. You'll have pleasant and courteous drivers at your disposal, and they will make sure that you arrive at your destination in style.
Will you love living in Atlanta?
Obviously, this is going to depend on your personality and preferences. However, we do have to admit that Atlanta is pretty great. It has a relatively low cost of living, endless things to do, a great job market, and a community of mostly young people. The bustling center of the city is filled with amenities, yet the neighborhoods are walkable and full of green surfaces. With a unique culture and home prices that are on a constant rise, it's highly unlikely that you will find a negative aspect of life in Atlanta. Of course, always have in mind that you need to ensure that you stay safe and secure after your move. As long as you take a few necessary measures of precaution, you should have no problems.
Let the top movers in Atlanta get you ready for your relocation
Once you start preparing for your relocation, there is a good chance you will feel overwhelmed. After all, relocation is a complicated process that takes up a lot of time and energy. Likewise, one relocation has many stages, all of which are of equal importance. To get through them more easily and efficiently, it's definitely recommendable to work with top movers in Atlanta. As previously mentioned, professional movers will be in charge of the most complicated moving tasks. Whether or not you decide to work with a professional moving company, there's one thing you will want to do – create a comprehensive moving checklist.
Your moving checklist should contain tasks such as packing, organizing, decluttering, and even transferring medical documents. The truth is that an average moving process is filled with tasks that we don't typically associate with relocation. Such tasks are very easy to forget about and let them slip through your fingers.
Likewise, we would like to bring your attention to the packing process. This is a process that will consume a lot of your time, which is why it should be your priority. You should start packing your non-essential items six to eight weeks before your relocation, as that should give you enough time to get everything packed without rushing it. Move on to the essential items once your moving day starts approaching and leave the items you use on a daily basis for the very end.
Atlanta's relocations
A lot has been said about life and relocations in Atlanta. This city in Georgia is pretty favorable for people of all ages and preferences, and it can house retirees and students alike. What's waiting for you after moving to Atlanta are great prices, amazing properties, diverse people, and incredible neighborhoods. Likewise, with so many different amenities in this Georgian city, we have no doubt that you will live a fulfilled life after your relocation.
To start with that life as soon as possible, you should feel free to contact some of the top movers in Atlanta. To find them, you should feel free to use our Verified Movers database or contact us for any questions that you might have. With how easy it is to use our database of the best moving companies in the United States of America, you should have no problems finding your perfect moving team. Our database can be used by people of all ages and technological skills. Find your ideal moving match and don't worry about your most precious belongings – they will be in the safest hands possible.