Long distance moving companies Augusta
Get Your Instant Moving Quote
Sponsored Companies

Verified Business

2630 W Broward blvd Suite 203-332, Fort Lauderdale FL, 33312, USA
The concept of long distance relocation comes with many challenges. So, it is important to prepare yourself for these challenges head-on. You don't want to risk the safety of your belongings by hiring fraudulent movers. So you have to take precautionary measures by making a detailed plan and hiring reliable long distance moving companies Augusta for your relocation. All long distance movers will tell you that the easiest way to a successful relocation is a good moving plan. That's why we give you the best long distance movers reviews and tips on how to plan your move to Augusta with success. Before we start making a plan, read a few helpful facts about Augusta to know what the city has to offer.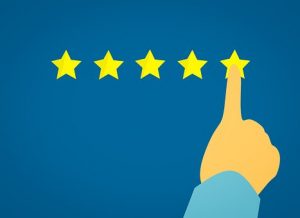 Facts about Augusta
Augusta was named after Princess Augusta of Wales.
The city lies across the Savannah River
It was twice capital of Georgia.
The Augusta Chronicle is the South's oldest newspaper.
Augusta is the home of the "Godfather of Soul," singer James Brown and the famous Metropolitan Opera star, soprano Jessye Norman.
Augusta has a humid subtropical climate with short, mild winters and very hot, humid summers
The city's three largest employers are Augusta University, the Savannah River Site and the U.S. Army Cyber Center of Excellence
It has many parks and recreation opportunities
Colleges and universities: Augusta Technical College, Augusta and Paine College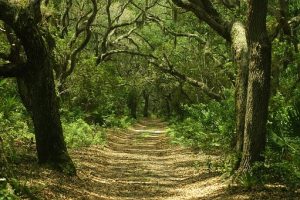 Good plans by long distance moving companies Augusta
You will feel more confident about your move if you plan everything properly to take control of the situation. Sometimes, you don't have time and energy or even skills and knowledge to plan your move, so it is a better idea to hire long distance moving companies Augusta to help you instead.
Reliable long distance movers in Georgia with the right experience and knowledge can only make things easier for you. They have knowledge and services to make your long distance move to Augusta easy and comfortable.
Inventory check and packing
Long distance move isn't the same as local. You have to be well prepared and organized to handle it without complications. So it is a good idea to make an inventory list you and your movers can use during the move.  An inventory list will help you track your belongings.
In case you don't have time and knowledge to pack on your own, do it by using a long distance moving services Augusta. They have professional packers who know how to pack and protect your fragile and valuable items. Also, they have knowledge and equipment that is necessary for disassembly and assembly of your furniture.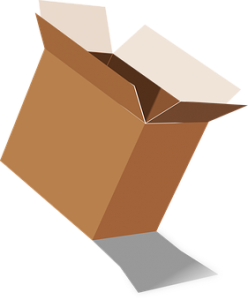 Loading and transportation
Your Augusta long distance movers have the necessary expertise and equipment to handle a load of your belongings into moving truck.
No matter of the distance between your old and new home, experienced long distance moving companies Augusta are able to overcome it. They are using quality packing supplies to pack and move your belongings without risking damages. So, when everything is properly prepared and packed for the move, it's just a matter of unpacking. This is also a service, reliable long distance movers can take care of if you want them to.
With the best long distance moving companies Augusta, your new office is just a few clicks away
If your business is growing, chances are that you are planning on moving it to a bigger office. And it is a great challenge because you are not only responsible for yourself, but for your coworkers and employees as well. Besides, your business, partners, and clients shouldn't wait for your business to relocate. For this reason, you need commercial moving experts by your side in order to do it right! And we will help you find them! With some of the best long distance moving companies Augusta, your move could be a breeze.
They know everything about proper packing of your devices, office furniture, and important documents. And whether your company includes a small office, a floor or even the entire building, we will find movers that are up to the challenge! All you need to do is get a quote, provide us with some basic information about your move and we can start planning! We will provide you with an offer you won't be able to resist. Because finding the best moving services at reasonable prices for you is our job, and we are passionate about it!
Home relocation made easy
Packing your entire life in moving boxes and hoping it will safely arrive somewhere far away is never a pleasant feeling. We all feel attached to our personal belongings and we want to know they are safe. Especially when we are shipping them such a long distance. With reliable long distance movers Augusta, you will be relaxed knowing your things are in safe hands. And we will make sure you get the best value for your money. Because you deserve movers that will treat your belongings with the biggest care and give you peace of mind.
We will be happy to find and provide you with all the additional services you may need, from packing to auto moving, you just need to say a word. We will be happy to be your shortcut to quality moving services, and our goal is your satisfaction. And we will do our best to achieve that!
Start planning your move today, long distance movers Augusta are waiting for you!
As you can see, we are more than moving experts, we are your partners in planning your future. And we are here to help you every step if the way. Not only we want to provide you with best moving tips, but we also want to make your relocation easy and fuss-free. With a whole database full of reliable movers and packers, you can be sure we will make it! And you can rely on us to find the best solution for your needs and do our best to meet your expectations. Are you ready to make your dreams come true? Get a free moving estimate and start planning your future, today!
Sponsored Companies

Verified Business

2630 W Broward blvd Suite 203-332, Fort Lauderdale FL, 33312, USA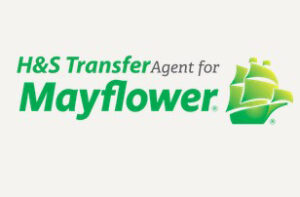 1240 Gordon Park Road PO Box 446 Augusta, Georgia 30903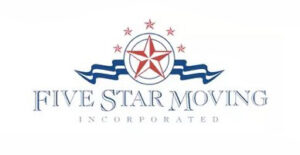 1211 New Savannah Road, Augusta, GA 30901, USA
Anthony's Moving & Delivery Services