Cross country (interstate) moving companies Utah
Get Your Instant Moving Quote
Sponsored Companies

Verified Business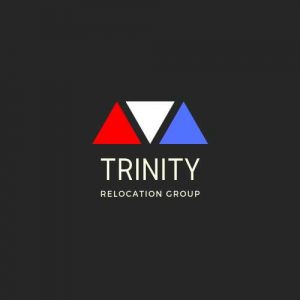 2300 Palm Beach Lakes Blvd Suite 301, West Palm Beach, FL, USA
No matter where you come from, be aware that you are moving to the completely different state from what you are used to. Moving to Utah can be very confusing for you. That's why Verified Movers decided to compile a list of cross country moving companies Utah to help you with a move in Utah. Whether you want to move to Salt Lake City, Provo, Ogden, or anywhere else, it's important to get the best interstate moving assistance with a big move in the Beehive State.
Facts About Utah
01. Main Information
Popular Cities
Salt Lake City, St George, Ogden, Park City, Provo
Governor
Gary Herbert
US Senators
Mike Lee, Mitt Romney
State Website
State Moto
Industry
State Nickname
Beehive State
02. Geo Population
Area (sq mi)
84,899 sq mi
Total Population
3,101,833
Highest Elevation
13,534 ft
Lowest Elevation
2,180 ft
Time Zone
MT/UTC
03. Education
Top 5 Elementary Schools
Woodstock, Oakridge, Whitter, Oakwood, Sunrise
Top 5 Middle Schools
Salt Lake Arts Academy, Draper Park, Northwest, Dixon, Walden School of Liberal Arts
Top 5 High Schools
Viewmont, Itineris Early College, Mountainview, Skyline, Juan Diego Catholic
Top 5 Colleges
The University of Utah, Utah State University, Brigham Young University, Utah Valley University, Southern Utah University
04. Rates
Crime Rate
7,407
Employment Rate
3.00%
Average Income (household)
$77,940
Poverty Rate
9.70%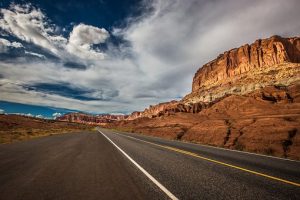 Facts about Utah you should know before you hire cross country movers
Alcohol is Not That Cheap in Utah
If you want to have a glass a vine in one of the popular places in Utah after you relocate, be aware that alcoholic beverages cost one third more than in the rest of the USA. Also, before you get an alcoholic beverage in a restaurant, ask your waiter about the laws and regulations on alcohol in the restaurant. So, be prepared to spend a little more money on alcohol after moving to Utah.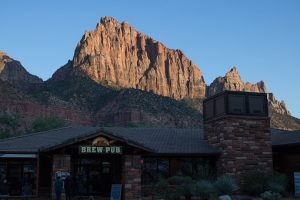 Move to Utah if you like snow and winter
In Utah, people are immune to snow. They commute and work every day no matter the weather, even the roads are glazed over with ice, and temperatures are freezing. Moving through waist-deep snow to get to work or other activities is considered a fun everyday activity in Utah. So, be prepared for it and pack your winter clothes, boots and skis. Make sure you hire cross country moving companies Utah with quality moving trucks and equipment to handle your move in the winter with ease.
If you don't like skiing, don't worry, Utahns will still be friends with you. There are also Utahns who don't like skiing and other winter sports. But, if you are a fan of winter sports, Utah has amazing ski resorts all over the state, some of them are:
Alta Ski Area
Brighton Resort
Deer Valley Resort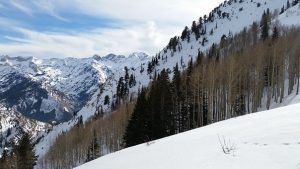 If moving with children gather information about Utah education system
Utah is a state with an education that is not as high as in some other states, but it is the system that works and it is only important. So, if you want to move to Utah with your children, gather more information about schools and universities in Utah.
Interstate movers from Utah are friendly and polite
We know Utahns might seem like conservative people, but like in any other state, you can find people who are pretty open-minded and outgoing. The same rule applies to Utah interstate movers. You should pick the movers you feel comfortable with during your cross-country move. Reading reviews on our website you can find cross country moving companies Utah with great customer service and experience which can make your move smooth and easy.
When making a cross country relocation to Utah, there is one thing you need above all else - reputable movers who are well-equipped to handle any challenge you put in front of them. Should that be the case, all you need to do is pay a visit to Verified Movers. With our cross country moving companies Utah based, there is no way you can make a mistake. Let our pros relieve you of moving stress, and help you feel all the joys relocation can bring.
A safe move is guaranteed with our cross country moving companies Utah
Should safety be the most important thing for your upcoming move, don't hesitate to hire one of our cross-country Utah movers. They are famous for their reputability, as well as their safety. What guarantees that you won't encounter moving fraud with Verified Movers? All of our moving companies had to go through extensive screening before entering the database. We looked for the necessary licenses, as well as insurance. When moving to Utah and hiring one of our cross country moving companies, you don't have to worry about anything. They will be on top of things!
Start-To-Finish moving assistance is always included
Are you looking for cross country moving companies Utah that will cater to all of your needs before, during, and after your relocation? Once again, we have what you need. It will be the task of our Utah movers to provide you with unconditional support every step of the way. We will make sure your needs are satisfied and that your family is well taken care of. Not moving your household but your business? Our moving specialists have got you covered, as well!
We handle both residential and commercial relocation
For a well-rounded moving experience, all you need is us - Verified Movers. As some of the biggest and best professionals in the industry, we took it upon ourselves to make sure all of your needs are met. Should you need to easily move your business, just give a call to some of our best moving companies Utah. Both residential and commercial moving can be included in their offer. All you have to do is choose which services you feel will be needed for your upcoming relocation.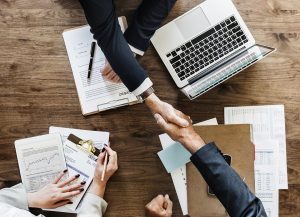 Moving cross country is never easy. With all the tasks that will require your undivided attention, it can be very difficult to survive this endeavor with your sanity intact. If moving to Utah, you have an option to prevent this from happening. By hiring our cross country moving companies Utah, you get to have the relocation experience you and your family deserve. The only thing that is up to you is to get in touch with Verified Movers. From that point forward, we will take it upon ourselves to go above and beyond and make your relocation a seamless one!