Moving scams are something that every person who is moving is afraid of. It can greatly damage your moving budget. And produce a lot of stress. About 4000 cases of moving fraud are reported each year in the United States. And if you are one of the unlucky ones, you need to know which steps to take. And how to report a moving scam and to whom. Here is the process that you need to take in order to get the best results.
Why you would want to report a moving scam?
Each year millions of Americans are moving across the country. And over 90% of relocations go on without a problem. But, every now and then things turn sideways. Maybe you've missed some key indicators of a scam. Or maybe everything seemed perfect until it didn't. In any case, if you can't reach an agreement with a moving company you might want to report a moving scam.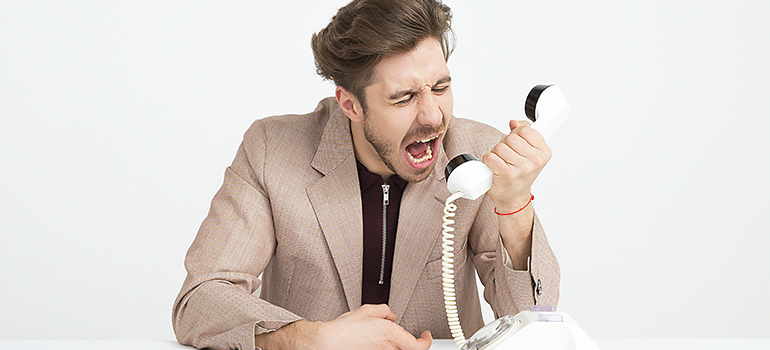 Moving scams come in all shapes and sizes. But, what's common in all of them is that the moving company has caused damage, monetary or otherwise, to you and your belongings. And they are refusing to work with you to find a satisfactory solution for everyone. 
It's also worth noting that there are some situations that don't constitute a moving scam. Even though they might seem that way. So, let's get them out of the way first.
When NOT to report a moving scam
There are some instances where a moving company has produced damage to you or your belongings. And while that is definitely not ok, not everything is a moving scam. Here are a few situations which are NOT considered a moving fraud.
You shouldn't report minor damage to your belongings as a moving scam
While getting your items damaged is definitely something bad, it isn't necessarily a moving scam. Things happen during loading, transport, and unloading. And minor scratches can occur. That's why hiring experienced long-distance movers is so important. But, that doesn't mean that the moving company had fraudulent intentions. Even if some items get damaged beyond repair, you should file a standard claim to your moving company.
At this point, having pictures or videos as proof can prove very useful. And only if the moving company fails to respond to your claim can you proceed further.
One missing item doesn't mean that you should report a moving scam right away
Just because one small, inexpensive item is missing from your cargo, doesn't mean that you should report a moving scam. Things get lost all the time. Movers are also people. And people make mistakes. If that item turns out to be very valuable and the moving company is refusing to work with you, then you might have a basis to report a moving scam.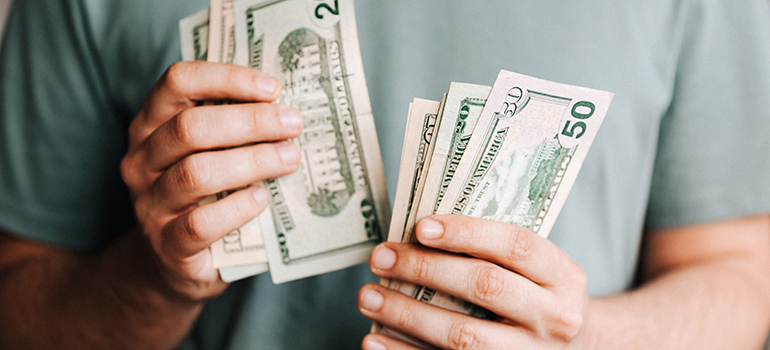 A small increase in moving cost
There are many situations when moving costs a bit more than you expected. Most, if not all moving companies provide you with a moving estimate. And unless you get a binding moving estimate, that's all that it is. An estimate. So, a minor difference in the actual moving cost is to be expected. However, if your moving cost is significantly higher than the estimate, then you have a right to report it as a moving scam.
When to report a moving scam?
There are instances when moving companies use tactics to get the most money out of you. They either misrepresent themselves. Or add hidden moving costs that aren't part of the moving agreement. And there are some situations where you shouldn't hesitate and report a moving scam immediately. Here are some of them.
Report a moving scam if you are being significantly overcharged
Moving estimates are a great way to determine the approximate price of your move. And while they aren't 100% accurate, they tell you what to expect. A lot of people looking to save money on long-distance relocation accept the lowest offer they get. That's why fraudulent moving companies offer you a very low moving estimate. And once they load your belongings they start asking significantly more. We are not talking about a 10% or 20% increase here. In those cases, you should definitely report a moving scam.
Sometimes they even hold your belongings hostage
One of the most commonly used tactics to get you to pay more is to hold your belongings hostage. Once they load them and increase the price, fraudulent movers refuse to unload them unless you pay the premium. That is definitely a moving scam and you should report it.
Process for reporting a moving scam
If such a situation arises, you need to know how to properly report a moving scam. And the first step in the process is to contact the moving company. Even if you are 100% sure that it's a scam, you need to try and work it out with them. Remind them of the moving price you negotiated. And warn them that you will file a claim if they refuse to give you back your belongings. If they ignore you, you should proceed with filing a formal complaint.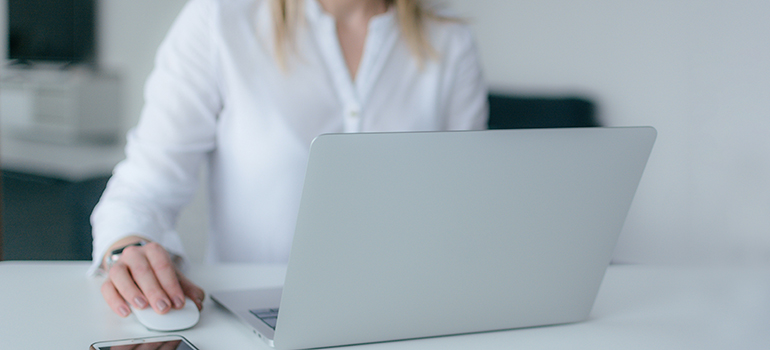 Where to report a moving scam?
There are a number of organizations that can help you when you have a moving problem. And it's those organizations that you should contact and report a moving scam to.
Better Business Bureau (BBB)

is an organization with a goal to create a better environment for business.

It's a great place to start when you want to file a complaint.

American Moving and Storage Association (AMSA)

is a trade group representing moving companies from across the country.

And while their primary goal is to advocate for movers, they can also hold them accountable for their actions.

Lastly, the

Federal Motor Carrier Safety Administration (FMCSA)

is a government agency, part of the US Department of Transportation (USDOT). And it's task is to regulate the trucking and moving industry.

They are your best bet at resolving your problem.

So, as last resort, you should

file a complaint with them

.
How to avoid moving scams in the future?
While you might have had a bad experience now, it doesn't mean that you will have it in the future. There are many ways to avoid being a victim of a scam. Firstly, always book your movers through trusted intermediaries, like Verified Movers. Second, don't fall for offers that are too good to be true. Because they usually are. Do a background check on a moving company you are about to hire. Read their reviews and talk to them before booking. And lastly, make sure to carefully read the moving agreement before signing it.