Texas. The land of freedom, open road, desert, and rock n' roll. All of the stereotypes that come to mind when you think about Texas, you will probably experience at some point in your new Texas home. Not as much as you would think, but they are still somewhat common. When you are in the countryside, you will probably see horseriders driving cattle, transporting firearms with ease, and bars with cowboys on rodeos with rock or country music playing. You are probably well aware of that since you have decided to move to Texas. Now that you have settled on a state, it is time to settle upon a town. Many towns and cities in Texas are beautiful places to live in, and we will list a few of them. So, may the article about the best places to live in Texas commence!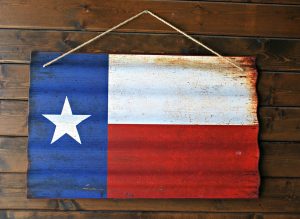 Best places to live in Texas
This list of towns and cities in the state of Texas that are great to live in is based on several factors. These factors are costs of living, ability to start a business, crime rates, schools, and more. However, they will not be ranked and will be listed for you to make the final decision!
Austin
Of course, who would not have thought that the capital of Texas would be on this list? It is a big city, and we do not often see big cities on the 'best places' lists. However, Austin is one of a kind. In 2017, it managed to reach a whopping no. Twenty-two on the list of best places to buy a house in the United States of America, and no. 1 as the best metropolitan area in the USA. The average house price is 368,60, which is higher than the national average, but the economy here is so good, you will not feel a thing. The median salary in Austin is $57,689, and the unemployment rate is a low 2.7%, which is a lot lower than the national average, which sits at 3.9%.
You are also very likely to find a job here. The tech industry has been booming in the past couple of years, and it contributed a lot in developing this booming economy. Also, the moving company business is doing great here, and we have Texas moving company reviews at an all-time high. You will also have a lot of options to spend your hard earned money because of the nightlife in Austin. Out of 947,890 citizens in Austin, most are younger than 40. This city is also dubbed as the Music Capital of the South. If you love blues rock, this is undoubtedly one of the best places to live in Texas!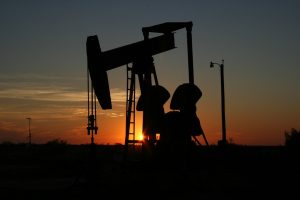 The Woodlands
The Woodlands is a suburb in Houston and certainly one of the best places to live in Texas. It has a lot of trees and wildlife and beautiful houses hidden amongst them. It really has a life of its own without resembling much of the other parts of Houston. However, all of this comes with a price. It has a lot of high-class restaurants, and shopping centers and the costs of living can be a bit high.
But the median home price in this neighborhood is $338,900, which is not a lot compared to the overall costs of living. The money spending adds up because of all the expensive restaurants and shops. In addition, the crime rate is incredibly low, with one burglary per 100,000 citizens annually, and to put in perspective, 105,000 citizens are living here. That makes the Woodlands a perfect place to move to with a family if you can afford it.
Euless
Euless is a small town of 54,000 people living in it. It is located between Fort Worth and Dallas, and it is undoubtedly one of the best places to live in Texas. The diversity in this town is very high, with many Asians and Hispanics calling it home. Furthermore, Euless has an excellent school system with many award-winning schools, whether it comes to academics or sports. The most diverse school in this town, Trinity High School, also features specialized courses such as robotics and cosmetology. That makes the town a great place to raise kids, especially when we mention that there are over 300 acres of parks and an aquatic park.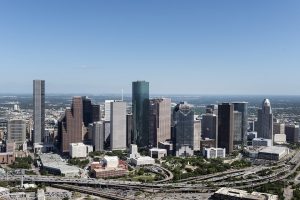 The median home price is valued at 240,000, which is another great thing if you are considering moving here. Especially when you consider that the unemployment rate sits at 4% and that Dallas and Fort Worth are both a 30-minute drive away.
Houston
Another big city on this list. And for all the right reasons. It is famous for its oil refineries and the space shuttle launch center. Many oil magnates made Houston their HQ because of the amazing amount of fossil fuels available for harvesting. That is excellent news if you are into the oil business. It was always ranked within the top 100 cities to live in America, and in the past couple of years, it was ranked in the top 50. That is because the economy is booming, and it is one of the biggest job creators in the United States.
The median home price is $186,000, which is really low, considering the opportunities it offers. If you are moving interstate, state to state movers Texas will be happy to move you to your new home in Houston. The moving business is also big here, so it is good news if you are into that.
Denton
Denton is a county in the Dallas area. Many residents call it "Little D" compared to the "Big D," which is Dallas. It is one of the most diverse and progressive communities in Texas. The university in this town is top class. Therefore, it can be called a university town. There is a great cultural and art scene with many fairs and music festivals. Cinco de Mayo has a big fair and program which is expected due to the amazing diversity this town offers.