Texas has its own unique culture and every city has its own micro-culture. Everywhere you move in Texas you'll experience a different culture, lifestyle and most of all a huge dollop of Texas pride. Cross country moving companies Texas help you relocate to the state where you'll get a friendly "howdy" once you arrive. Whether you are moving because of a new job, quality of life, or to change your entire life and habits, before you pack all your belongings, read how to prepare for your relocation to the Lone Star State. Verified Movers are here to guide your way to a unique Texas.
Long Distance Moving Companies Texas
Facts About Texas
01. Main Information
Popular Cities
Houston, Dallas, Austin, San Antonio, El Paso, Fort Worth
Governor
Gregg Abbott
US Senators
John Cornyn, Ted Cruz
State Website
State Moto
Friendship
State Nickname
The Lone Star State
02. Geo Population
Area (sq mi)
268,581 sq mi
Total Population
29,730,311
Highest Elevation
8,751 ft
Lowest Elevation
1,700 ft
Time Zone
Central/UTC MT/UTC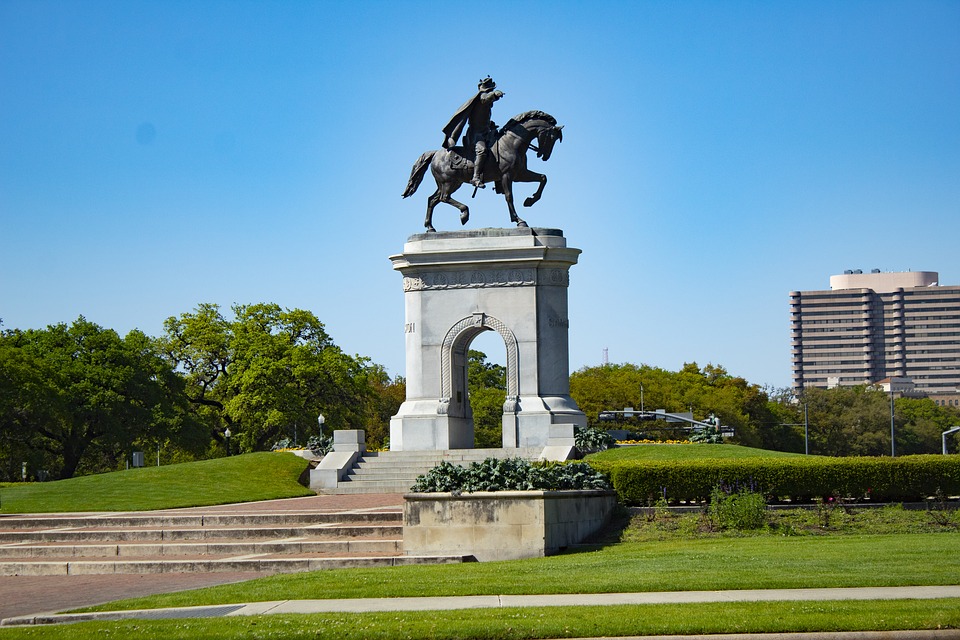 03. Education
Top 5 Elementary Schools
St. Mark's School of Texas, St. John's School, The Hockaday School, Greenhill School, The John Cooper School
Top 5 Middle Schools
St. Mark's School of Texas, St. John's School, The Hockaday School, Greenhill School, St. Stephen's Episcopal School
Top 5 High Schools
St. Mark's School of Texas, St. John's School, Liberal Arts & Science Academy, The Hockaday School, Greenhill School
Top 5 Colleges
The University of Texas at Austin, Texas A&M University, William Marsh Rice University, University of Houston, University of North Texas
04. Rates
Crime Rate
28.10
Employment Rate
61%
Average Income (household)
$61,874
Poverty Rate
14.73%
Moving is always much easier to handle when you have professionals guiding the way. With this in mind, you would be smart to consider hiring some of the best cross country moving companies Texas can offer. While getting in touch with them may seem out of reach, Verified Movers are here to prove otherwise. Our database is filled with thousands of moving companies all over the US, allowing you to find all that you need at one place. Apart from the important information regarding the movers you plan on hiring, you will also get to read interstate moving companies reviews Texas. We believe this to be the perfect way of gaining the most objective perspective on a company's quality.
Enjoy an individual moving experience with our cross country moving companies Texas
Being authentic is something that's important in every sphere of life. When it comes to relocation, it's the authenticity that decides how successful or unsuccessful your relocation will be. It will be the job of your cross country Texas movers to ensure that you are provided with a moving plan tailored to your needs. The aforementioned moving plan should include all the key details pertaining to your move, as well as the complete logistics behind your relocation. Your move to Texas will be unique, and it will differ from someone else's relocation. For that reason, your movers are obliged to come up with a perfect plan to suit your demands.
Everything we offer comes at competitive prices
Since with our moving companies Texas, the focus is on you, our customers, we have worked hard on providing the best price range for our services. It is up to you to create the final price of your move, and you can do that by choosing which moving services you want to have incorporated in your move. Would you like to hire professionals packers or only get some packing tips and do the job by yourself? Do you need help moving any specialty items or will your relocation be an easy one? All you have to do is mention it to our team of Texas movers, and all of your needs will be met. At affordable prices, of course.
Why do you need a proper plan for your Texas relocation?
Every demanding and complex relocation requires a good plan and reliable cross country moving companies Texas. With a good plan and moving assistance comes a good realization of the moving process. So, if you start on time with preparations you will experience moving to Texas as a positive experience. A great selection of Texas interstate movers will help you make a detailed plan before the move.
We strongly advise that you define your preferences and needs before your hire professional movers Texas. By doing so, you will find it much easier to locate the team that would fit you best. In addition, you will know what to ask of your movers when it comes to the services they offer.
Moving guidelines from cross country moving companies Texas
Moving to Texas means you have to learn more about this unique state if you want to adapt quickly to its climate, culture, and lifestyle.
Climate in Texas
The climate you should expect depends on where in the state you are moving. Texas has a lot of different types of climates. The average temperatures are mild, but you can expect really hot summers. And, if you decide to move to the Gulf Coast of Texas, be prepared for hurricanes.
Education options
Texas is a big state with the variety of educational opportunities. Famous Universities include:
University of Texas
Texas A & M
Texas Tech
SMU
TCU
TWC
Cost of Living
The cost of living in Texas varies from city to city. For example, Austin is a hot spot for real estate. No matter if you want to rent or buy a home, the cost of living in Texas is 20.30% lower than the US average. So, this makes Texas a wonderful place to settle and put roots.
Interstate movers recognize the beauty of this glorious state
Texas offers a wide variety of neighborhoods with many amenities and facilities where you can find your perfect new home. Rich in history, culture, and entertainment Texas attracts a big number of newcomers. Whether you want to move because of business, lifestyle or education, cross country moving companies Texas have key moving resources to fulfill all your moving needs. Interstate movers understand all the beauties of the state giving you smooth move with best possible quality. If you want to guarantee your family an amazing moving experience, check reviews for cross country moving companies Texas and pick the best one on our website.
Everyone already knows that moving to Texas, The Lone Star State can never be a bad decision. Should you happen to be moving from a distant place, you will need the best interstate moving companies Texas has to offer. In order for your relocation to go off without a hitch, you will need all the help you can get. And no one can provide you with greater help than Verified Movers. It will be the task of our moving companies to take care of your and your family and secure that you have a wonderful time relocating to your new welcoming home.
Cross country moving companies by cities in Texas
Professionalism at its best
If there is one characteristic all of the state to state movers Texas should have, it's this one. Being professional means always keeping your customers happy and satisfied, and that's precisely what our movers will do. Their experience will allow them to do a perfect job, while their approachability will help you feel comfortable every step of the way. All the while, our movers will maintain an enviable level of professionalism. What more could you want?
Don't be afraid to indulge yourself with the best things in life. One such thing is certainly our variety of cross country moving companies Texas-based. For the best and most reliable professionals, all you have to do is contact Verified Movers. Our team will take it from there and make sure you are settled into your new home as soon as possible.