Long Distance Moving Companies Fort Worth
The decision to move is never an easy one to make – it takes a lot of though and consideration. After all, you're not simply going away for a week or month with a bag or two. We are talking about relocating your entire life to Fort Worth, TX – aka Cowtown. And so, when you are in the process of planning a long distance move in Texas, make sure to consider all the factors. And if you still decide that moving to Forth Worth is the right call, Verified Movers will be here to help you along the way. We will provide you with the opportunity to make your choice between some of the finest long distance moving companies Fort Worth has to offer.
And when all has been said and done, you will be ready to experience a simple and trouble-free moving experience. After all, moving cross country to Texas demands the right type of help. With the long distance moving companies Fort Worth we recommend to you, you will have access to all the help you need. So, no matter the purpose of your relocation and the quantity of your belongings, you will be able to choose from the finest moving services Forth Worth has to offer. In the end, all that matter to us is that your cross country move to Texas be a memorable experience.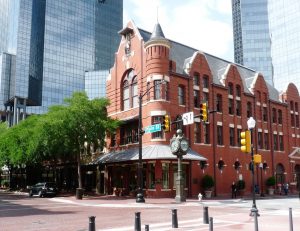 Some sound advice from long distance moving companies Fort Worth
The city of Fort Worth is a very affordable place to call home. Despite being a fast-growing metropolitan area, the living expenses here are significantly lower than the national average. So, you don't have to stress over how to afford to raise a family here. And when you plan a move to Fort Worth, remember these guidelines:
You don't have to throw away all your savings when you relocate. Once you prepare and define a moving budget, stick to it. And make sure that you have enough cash to get you through the first couple of days in your new neighborhood.
Make sure that your children are happy while the long distance moving companies Fort Worth work. You can let them participate in the packing process or simple take them out for ice cream.
Begin your new life by ridding yourself of extras from your old one. De-clutter your home before the move to Fort Worth to lower your moving expenses and maximize your new living space.
Get Your Instant Moving Quote