Relocation is a complex process that is both time and money-consuming. A lot of things should be organized, prepared, and finalized. And the first thing to plan is your moving budget. Although it may seem to you like an easy task, there are some things that can go wrong. And to avoid additional expenses, Verified Movers prepared you with ten tips for moving on a budget. Check them out to help you stick to your moving budget or even lower your moving expenses.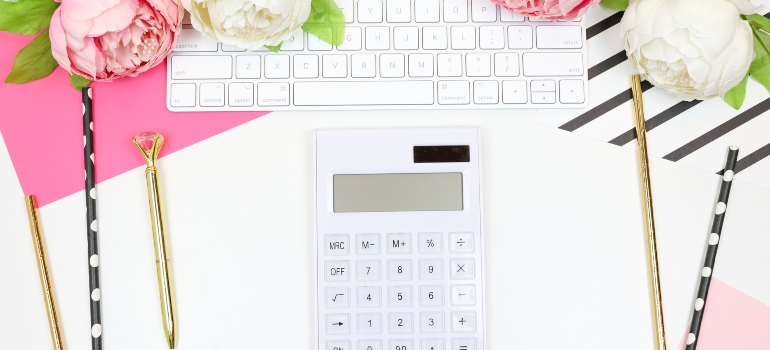 1. Moving on a budget: Hire professional movers
DIY move should not be an option, especially if you are moving long distances, since many unexpected expenses may appear. So, stick to the decision of hiring professional movers. We know how hard it is to find a trustworthy moving company nowadays. That's why we created a database of the best moving companies across the US. If you are not sure whom to hire, check interstate moving companies reviews Texas and compare the services. The next step is getting moving costs estimated to check whether companies meet your moving budget.
Avoid DIY moves and additional expenses. Although it may seem costly to hire professionals to handle your relocation, it's not. Many things are already included in the price. Besides, your movers will know exactly what kind of packing materials and equipment you'll need, they'll pack your belongings like a puzzle, so you'll save up space in the boxes and the moving truck. What's more, they'll disassemble your furniture and handle valuable items with care, so you'll avoid expenses in case of damage. Most importantly, you may get discounts. So, don't bother moving by yourself, hire professionals, and move like a pro but at affordable prices.
2. Get your moving costs estimated
No budget can be planned without first getting the moving costs estimated. Since the DIY move is not an option, contact several moving companies, state your moving requirements and your moving budget, and get moving estimates. Luckily, you don't have to search for the moving companies yourself. Verified Movers are here to help you. Affordable moving companies are just a click away from you. So, contact us, and we'll get you matched with some of the best moving companies across the US. For example, if you are searching for movers in Florida, we can help you get in touch with some of the best long distance movers Florida. After getting several moving quotes, you will be able to compare them and decide which company to hire.
3. Avoid moving during the peak season
If you opt for moving on a budget, you should avoid picking the moving date during the peak season. Wonder about what's the cheapest time to move? Well, it's definitely in the fall or winter season. Speaking of the best time during the month, it would be on weekdays, preferably in the middle of the month. You won't only be able to move on a budget, but you'll also get more attention from your movers.
4. Packing and moving on a budget
Packing is one of the most demanding relocation processes, especially if you are moving on a budget. So, how to pack with a limited budget? Here's what you should do:
Make an inventory list to help you stay organized and stick to your packing budget.
Purge as you pack: Declutter your home by giving away things you won't need in your new home.
Sell things you don't need: This way, you'll add to your moving budget. Make a garage sale or post things for auction.
Don't pack yourself: Purchasing moving supplies and additional equipment may cost you more than you expect. You can buy more or fewer things than you actually need which may affect your moving budget. So, hire the professional best cross country movers California to help you pack on a budget. This way, you'll avoid paying the extra labor for loading your boxes into the moving truck, your movers will handle this and it's included in the price.
Use original boxes if possible: If you have kept original boxes from your electric appliances, you'll save money on purchasing specialized ones.
Use the containers you have at home: pack your stuff into suitcases, bags, or any other container you may find useful. Also, use your own pillows, blankets, towels, and other cushioning for securing your items in the boxes.
Disassemble your furniture: This will save you space in the moving truck.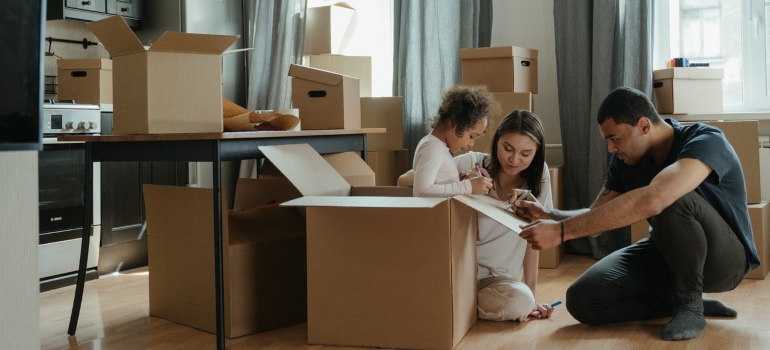 5. Ask your company for reimbursement
Before accepting a job offer in another city or state, ask your company if they will pay for moving expenses or offer relocation reimbursement. Based on this, you'll be able to plan your moving budget and loosen the purse strings. However, if your company doesn't compensate you, check whether your moving expenses are tax-deductible. Contact your accountant or tax advisor to see if you are eligible for a tax deduction.
6. Cancel your utilities
No one wants to pay for the services one doesn't use anymore or arrive at a new home to find cold water or darkness. That's why you should plan your utilities ahead. Get savvy with planning them. Switch off the ones you won't use until the moving day. Cancel internet, telephone, cable, and other services that you won't need. Plan ahead what is the best time for that. Next, get the services at your new home, which you'll need immediately upon arriving. Contact your utility providers on time to avoid double or additional expenses.
7. Moving on a budget: Use storage between the moves
If you find yourself in a gap situation between moves, don't panic. Use storage. Sometimes, your new home isn't ready, and you have to leave your previous place. This gap could be a budget problem, and it may last for a couple of weeks, sometimes more. It means you'll have to double move your belongings – first to the temporary home and then to the new one. And it's costly. So, use storage services and move your belongings to a storage unit.
8. Get creative
The key to affordable relocation is to be creative. Wonder how? No matter whether you are a creative person or not, you can manage to be if you use our tips. So let's check how creativity can help you with moving on a budget. First and foremost, think of the relocation as a puzzle. Then, make a moving strategy. When planning your move from packing to loading your items on s moving truck, think of the best ways how to reduce space in both boxes and the truck. First, get compatible boxes that you can place without any space in between. Then, use the Babushka system of packing but only for those things that aren't prone to damage. Then, disassemble your furniture. After that, measure the boxes and make a floor plan for the moving truck so everything can fit perfectly.
9. Stay organized and focused
Proper organization is the key not only to a successful but also to an affordable relocation. By staying organized, you'll avoid additional expenses that may appear if you delay the moving date. So, make s moving timeline and stick to it. By staying organized, you'll also avoid additional expenses in case of damage and injuries.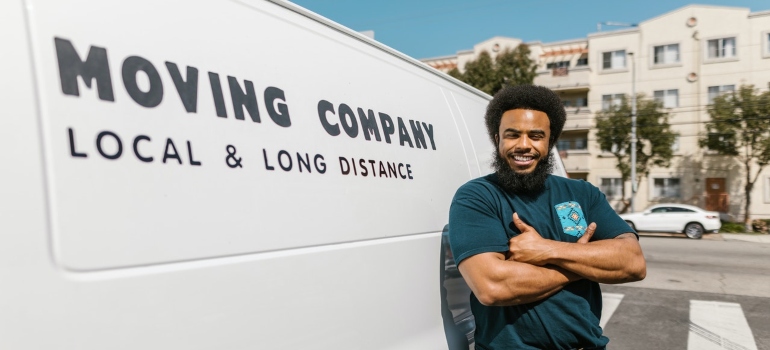 10. Moving on a budget with Verified Movers
The best way to achieve moving on a budget is to get in touch with Verified Movers. Why? Well, we offer a strong database of moving companies that are trustworthy and reliable. Most importantly, the companies are pretty affordable since they are eager to meet your requirements and dedicate to making a personalized moving plan that will match your moving budget but also make your relocation smooth and safe. So, don't hesitate and contact us today. Get your moving quotes, move without any stress, and save money.