Relocations are complicated by a definition. There are so many things to do and you somehow always feel like there isn't enough time. It is understandable why packing your entire life in boxes and suitcases and moving can be pretty overwhelming. Especially if you have a short notice move on your hands. However, there are ways to help yourself handle it and not lose all your nerves, sanity and money. The first thing you need to do is stay calm. Don't panic. Panic will get you nowhere except in despair. Instead, put yourself together, get the proper help, make a good plan and you will handle everything successfully. Trust us, you can do it!
"Why is this happening to me?"
This is a pretty standard question that all people ask when they find themselves out of their comfort zone. Fortunately for you, this doesn't have to be a disaster waiting to happen, even though you might feel like that. People, actually, very often have to undergo a short notice move. There are a number of reasons for that.


Maybe your firm needs you in the office in a new state ASAP. Or perhaps the long distance movers Nashua had an opening in their schedule and you don't want to miss them. Or maybe you have finally made it and sold your house after all that time of waiting for buyers. For whatever reason, you have to act fast, pick up everything you own and leave the premises.
"Now what?"
In those cases, people usually get scared. How on Eart are you expected to pack your entire life and leave in just a few weeks, or even worse – days?! It may sound impossible, but it actually isn't. If you get the proper information about how to handle these types of situations, you will be all good. That is why we have made a list of steps to help you. And we don't only mean on calling the interstate moving companies New Hampshire to handle everything. That is a mandatory thing to do, of course, but there are a few things to do on your own.
What to do when you face a short notice move?
The situation isn't unfixable and everything is not lost. You don't have to cancel your life plans. All you have to do is follow these steps and everything will go smoothly:
make a good plan and checklists,
decrease the amount of stuff you are moving,
hire professionals and call for help.
If you listen to our moving tips, we guarantee that the stress of relocating on short notice will lower immensely. And everything will go much easier from there. You may even enjoy your relocation and your new start.
Make a good plan and checklists
The moment you find out you are moving, sit down and make a plan. Think about the things you can do on your own, and the things you need help for. Write down all the important stuff and dates to ensure you don't miss something. This is where moving checklists will come in handy. If you want to know the best way to ensure you don't forget about some small or big thing – this is it. You can create a different moving checklist for different activities or members of the family or even weeks and days. Put down the things you need to pack, the people to notify, the errands to run.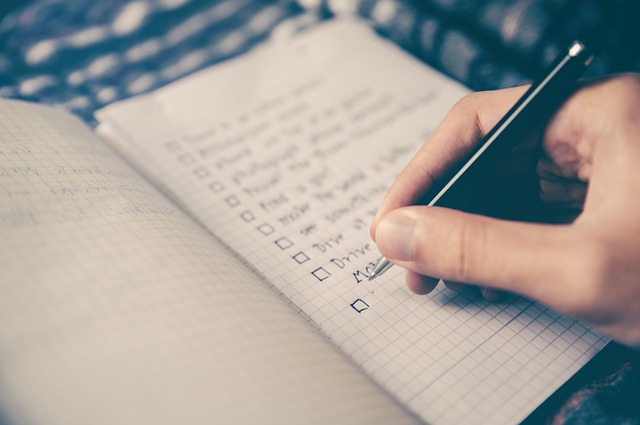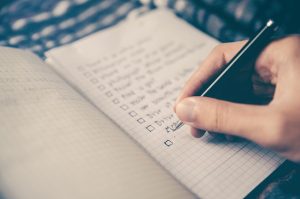 That way, you will go through the entire process of relocation in your hand and figure out the timelines. Also, as the moving day approaches, you will be more and more excited and maybe a bit lost. Those are the moments to take your checklists in hands and go through everything that's been done by then. The best part is that you can always add new stuff to the checklist, as soon as you remember them. And when you cross things off of it, you will also have a visual presentation of how far along throughout the move you are. Even a short notice move can't erase that.
Decrease the amount of stuff you are moving
Decluttering is your new best friend. No matter if you are in for the short notice move or you have all the time in the world to prepare, you really have to declutter. Once you decrease the amount of stuff you want to relocate, your life will be so much easier. Firstly, the packing will go faster. Secondly, the relocation will cost less. And last, but not the least, you will not over-stuff your new home the moment you set foot in it. That is why decluttering is one of the top priorities.
From the day you decide you are moving, you can throw yourself on this task, too. Everything you haven't been using in the last year you probably won't use again. So, go through the stuff, and make the three famous piles. Decide what to sell, what is good for charities and what goes to trash. You stand to make some nice money on your yard sale and you will certainly feel good knowing you did a good deed.
Hire professionals and call for help
Let's face it, no one can do a better job in relocations than moving professionals. Especially if you have to move on short notice. So, talk to your friends and family or search for reliable and verified movers online and take your pick. Once you hire help, they will take care of everything on your behalf. Leave the planning and organizing to them, and you won't make a mistake. It is their job to make sure everything goes according to plan and to not miss any deadlines.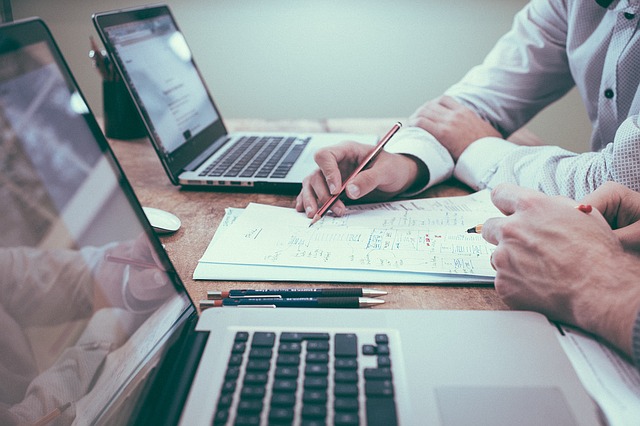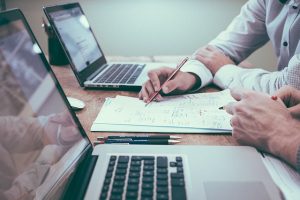 They will inform you about all the things you should know. Professional movers will also supply you with all the moving services you may need. And they bring their packing supplies with them as well, so you can catch a break. Your belongings will be packed fast and carefully. That way, you are making sure that your possessions arrive at your new address without damages even on a short notice move. But, even with professionals by your side, you may need some additional help. Feel free to call your friends and family to handle tasks with you. We believe they will be more than happy to help.