More often than not, one decides to relocate after mulling over the decision for quite some time. Even if you get to the point where you are 100% certain of the decision that you are making, you might still find yourself surrounded by moving problems, stress, and worries. Not everyone realizes that one has all the help they need at the palm of their hands, as there is an abundance of moving teams one can hire and have a smooth move. Working with the top movers in Philadelphia allows you to manage your moving tasks more efficiently and experience little to no worries. They say that a good moving team is worth its weight in gold, and that can be verified after successfully finding a suitable moving professional.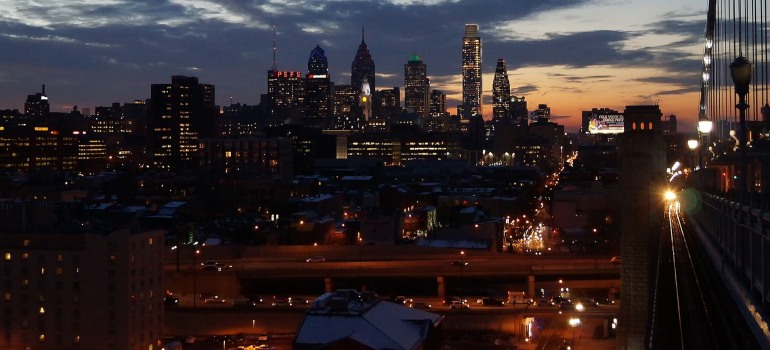 Our pick of the top ten movers in Philadelphia
Embarking on the search for a moving team can make you feel hopeful for what's to come. However, after seeing how many different moving professionals Philadelphia has to offer, you might become overwhelmed and unable to make your decision. Sometimes, the differences between two reputable moving professionals are so small that they might be invisible to the untrained eye. At Verified Movers, we understand that even a small difference can make a big change. To help set you on the right path, we have researched the different moving professionals in Philadelphia with the intention of creating a list of your best options. The following ten moving companies have caught our attention as they have plenty of positive customer testimonials, as well as the necessary experience and skills:
Two Men And A Truck Philadelphia keeps offering some of the best moving solutions all over the area. From moving down the street to all across the city of Philadelphia, they'll make sure you never run into any problems and stress that people usually do during relocation. In order to handle every move in the most efficient and smooth way possible, the movers of Two Men And A Truck Philadelphia will ensure that all the quality tools and equipment are used for every type of move, be it big or small.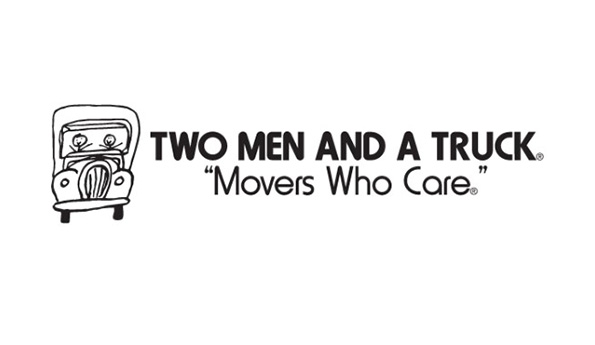 Their movers have gone through all the necessary training and have all that is needed to pack, handle, and transport your belongings to your new location. On top of that, they have a lot of people in Philadelphia entrusting them with their fragile, robust, and cherished belongings. And one of the things that testify to that fact is the number of positive of Two Men And A Truck Philadelphia reviews that you can check out online. That's because the professionals of Two Men And A Truck Philadelphia will treat your belongings as if we were moving our own.
By treating every single one of their clients like family, they'll make sure that all their customers end up with a smile and are completely satisfied. You can count on Two Men And A Truck Philadelphia to assist you with local moves all over the area, but also residential and commercial relocations, packing and unpacking, loading and unloading, and many other services. They will know how to give you all the support and communication you need in order to have the right moving assistance. Give them a call or send them an e-mail to get to know what they are able to do for you.
Bellhop Philadelphia is one of the best options you can pick when it's time to move in the area. With thousands of successful relocations and a number of repeat customers, a smooth and easy move is always certain. Apart from that, if you hire them, they will ensure that your relocation is completely tailored and made according to you your schedule and needs. It's not a surprise that Bellhop Philadelphia is one of the best companies in the area as they always offer transparent prices and trustworthy movers that will complete your move in the shortest amount of time and at a price that is more than acceptable to any type of budget.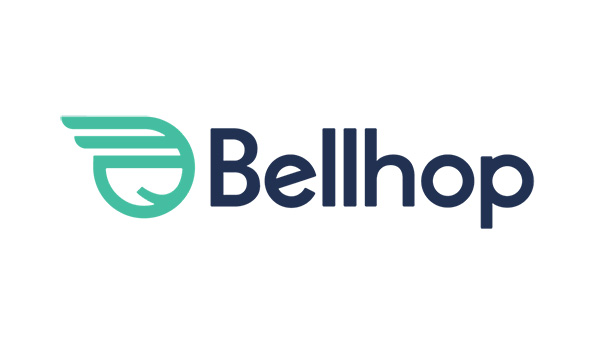 From the moment you call Bellhop Philadelphia you will be faced with friendly staff members that will have the patience and information to make you feel like a part of their big moving family. In addition, Bellhop Philadelphia reviews will tell you a lot about their work and how they operate as there are almost always 5-star reviews all over the board. That fact can tell you that they are a company that cares as they always want to make sure everything is done by the highest industry standards. And, at the end of the day, everything is done to make you as a client completely happy.
With Bellhop Philadelphia you can count on services that will be able to complete all your moving needs at all times. As a licensed and insured company, they know how to assist you with local and long-distance moving in Philadelphia, office and household relocations, self-storage, labor services, and much more. Don't hesitate to get in touch with Bellhop Philadelphia as you'll get all the necessary information be it that you call their office, or send them an e-mail with all the questions you might have about their services.
Gentle Giant Moving Company Philadelphia is a hometown Philadelphia mover that offers perfect, stress-free relocation experiences. The company is situated in Grays Ferry and serves the entire Philadelphia Metro Area, which includes Lower Merion, The Main Line, Germantown, Rittenhouse Square, Washington Square, Manayunk, as well as Chestnut Hill and many other towns. With 20 locations nationwide, the company can relocate its customers to anywhere within the lower 48 states.
The company has a great reputation and is also named to be one of Philadelphia's Healthiest Employers by the Philadelphia Business Journal. Gentle Giant Moving Company promises to deliver exceptional moving services, and a 100% crew guarantee. It is one of the few companies that offers a money-back guarantee for every member of the moving crew. Whether they are conducting local or long distance relocations, Gentle Giant Moving Company customers can expect a job well done, in accordance with the highest moving industry standards.
Most customers praise the service, training, and execution that these movers bring to any relocation they do. In fact, Gentle Giant Moving Company Philadelphia reviews are overwhelmingly positive, due to the company's commitment to excellence.
These movers know Philadelphia like their back pocket. This means being able to find the best parking spot all the time and minimizing the time it takes to travel to and from your home. This, in turn, translates to lower relocation costs. With 40 years in the business, Philadelphia holds no secrets for Gentle Giant Moving Company. They have done it all and know how to adapt to every unique situation they encounter.
If you are looking to create a reliable, stress-free, safe, and efficient moving experience, at competitive prices, you may want to check out more about Gentle Giant Moving Company. You will be glad that you did so.
However big or small your move might be, you can count on the expert assistance of Broad Street Movers Philadelphia. Since 2008. they have been the number one full-service moving company in the Philadelphia area and beyond. With thousands of successful relocations under their belt, you can be sure that they have the right movers that have the right experience to take care of all your belongings and overall moving challenges.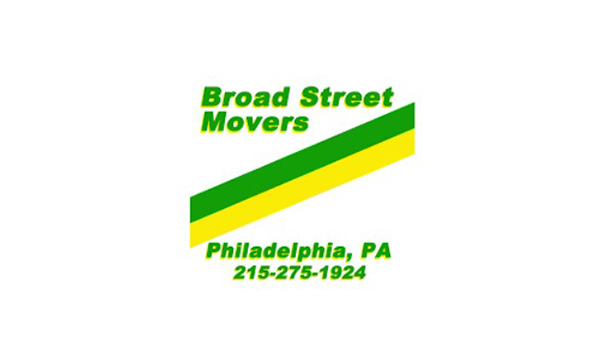 Of course, Broad Street Movers Philadelphia will also use the proper equipment, tools, and materials to make sure that every step of the process is done in the most professional and efficient manner possible. There are a lot of things that you can count on Broad Street Movers Philadelphia to do for you. They are completely dedicated to ensuring that every and each client is completely satisfied with the service they receive. For that reason, it's not going to be hard for you to find a lot of Broad Street Movers Philadelphia reviews that are positive and are 5-star rated.
Even the hardest and most difficult of relocation challenges will look easier and smoother if you have professional moving crews handling every step of the process. Broad Street Movers Philadelphia will offer you moving services that not only follow but set the moving standards rather high. Among those services is assistance with local and long-distance moving in the greater Philadelphia area, residential and commercial relocations, packing services that will ensure that all your belongings arrive at your new location without a scratch, and also storage services that will keep your items protected for a shorter or longer period of time. So, make sure to get in touch with Broad Street Movers Philadelphia, and have a simple and easy relocation you are hoping for.
Since 1998. Philadelphia Movers has been providing people with the outstanding quality of moving services. With thousands of successful and smooth relocations, they've been able to make a lot of people, families, and companies happy. It's important to keep in mind just how stressful and problematic moving can be, and that's why having professionals on the job can be of crucial importance.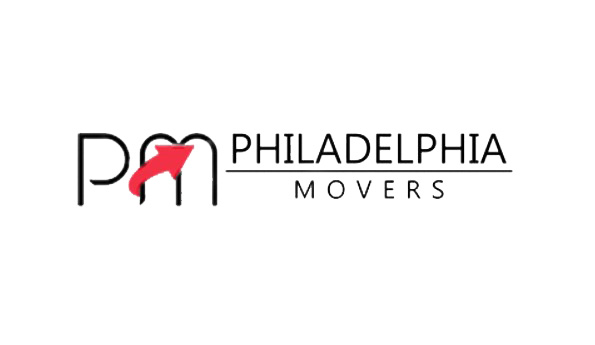 Philadelphia Movers have a fleet of moving trucks and movers that have decades of experience in the industry. They are able to create a smooth and easy moving experience at all times. On top of that, it will be hard to find a company that can offer you better service at a more than affordable price than Philadelphia Movers. They are there for you at every time of the day and every day of the week. You can count on professionalism that is completely tailored to the needs of the customer. That's why you can always expect the best from them, as they want to ensure that you have a smile on your face when the whole process is over.
It's easy to figure out why Philadelphia Movers reviews have so many 5-star ratings online and recommendations around the community. When it comes to the services that you can expect from them, you can always anticipate getting top-notch assistance and the right type of moving help. Among them is helping with local and long-distance moving, commercial and residential relocations, packing, storage services, piano moving, and so much more. For that reason, don't waste your time, and make sure that you get in touch with Philadelphia Movers by giving them a call or visiting their website and getting your quote.
Stellar Movers Philadelphia is one of the leading choices when it comes to movers in the Philadelphia area. Despite being primarily a local moving company, Stellar Movers specialize in long distance relocations as well. Whether you are looking to relocate within the city itself or into any part of Pennsylvania (or even to any of the lower 48 states), you can take advantage of the excellent combination of quality and affordability that these movers offer.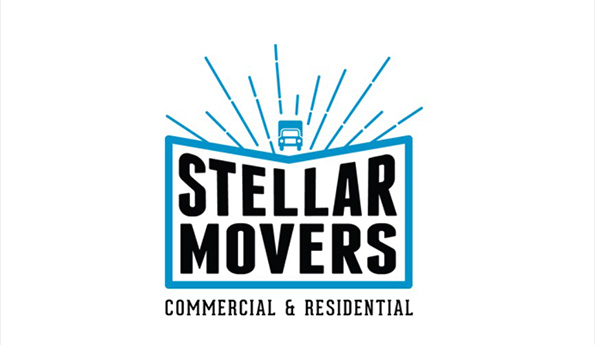 Most of the Stellar Movers Philadelphia reviews praise the company's affordable rates, in fact. Their free estimates are extremely accurate, and the customers can expect the estimate to be in their hands within the day. You can expect no hidden charges or any dishonest behavior from these movers. Stellar Movers, like their name implies, have a stellar reputation. The main reason why they have such a good reputation is the fact that they are very strict with their hiring process. All their employees undergo extensive background checks and train their skills before conducting their first relocation.
This, in turn, means that when a moving crew from Stellar Movers arrives at your doorstep, you know that everything is going to work like clockwork. Lastly, you can expect courteous individuals, those who are there to make your life easier. It is very important that you can be comfortable with people that are coming to your home, even if they are there to do a job. And you can be sure that the professionals from Stellar Movers will be fun to hang around with.
With a fleet of fully-equipped trucks, impeccably maintained equipment, storage, and specialty item moving options, Stellar Movers Philadelphia is one of the best choices you have in the area. Give them a call, get a free estimate within the same day, and you can see for yourself why so many customers give them their trust.
If you are looking for ultimate reliability when it comes to your relocations, you might want to take a look at what EverSafe Moving Philadelphia has to offer. This is a company that offers multiple guarantees, from their Price Lock Guarantee to guaranteed on-time pickups and dropoffs. The company has been working hard to build a reputation that is based on quality workmanship, professional service, and a warm attitude. That is the standard that EverSafe Moving expects from every one of their workers.
Another thing that is commonly found in EverSafe Moving Philadelphia reviews is the fact that their moving crews do not leave the premises until the client is completely satisfied. Meaning that they will move the furniture for you until you are happy with the layout. With EverSafe Moving by your side, you will never need to do any heavy lifting on your own!
All EverSafe Moving customers get the services of a professional moving coordinator. These professionals will help you plan out and execute your relocation in the best possible way. They will also help you optimize moving costs, making the relocation cost even less. When you receive your free moving estimate, you can more or less consider it to be a binding one. The reason for this is the fact that EverSafe Moving Price Lock Guarantee stipulates that you will never pay more than 10% above what was originally estimated. But in most cases, customers report that their relocation cost less than what was on the estimate.
If you want to relocate with certainty, and with true professionals on your side, you will do well to learn a bit more about EverSafe Moving Philadelphia. Whether you are moving across the region or across town, these movers will provide you with the "easiest move you've ever experienced".
Ben The Moving Guy Philadelphia is not your average moving company. Most companies do not have a full price list on their website, after all. With Ben The Moving Guy, you can basically get a free estimate on your own by simply calculating rates. All the necessary information is already on their website.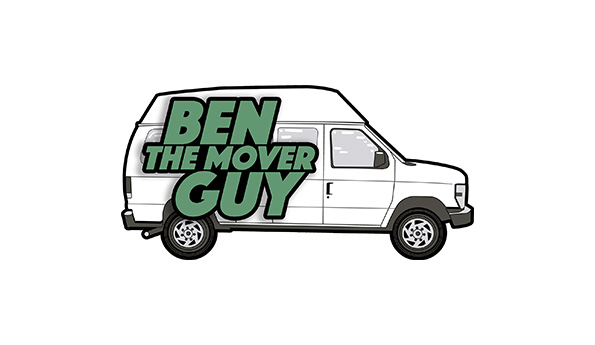 The company offers three "Protection packages" – Basic, Silver, Gold. This allows their customers to plan the relocation costs in accordance with their budget and their needs. BTMG experience is quite simple, straightforward, and, above all, human. You will not be dealing with a large corporation that may consider your relocation as a simple number, you will be dealing with caring individuals who are there to help you make the most out of your relocation process.
While the company might be small, featuring only two 16ft trucks and a sprinter van, they are there to provide you with an honest, no-frills, moving experience. You can also get standalone labor-only services and packing services. Or you can opt for one of the packages such as:
Residential moving
Office moving
Furniture pickup & delivery
And more
One thing that most Ben The Mover Guy Philadelphia reviews agree on is the fact that these movers do more than is necessary. They go the "extra mile", with genuine courtesy and realistic moving solutions that fall within your budget. BTMG moving crews are well-orchestrated, further saving you money on relocating costs. These professionals also practice safe handling techniques and do everything in their power to provide maximum safety to the customer's property. Of course, the company is also fully insured to cover for any accidents if they happen.
If you are looking for a straightforward, honest, and affordable Philadelphia moving experience, you will do well to give Ben The Moving Guy a call.
If you are looking for reliable and experienced movers in Pennsylvania, get in touch with ABC Movers Philadelphia. This highly rated and experienced moving company has been on the market for years and during that time managed to gather a large number of satisfied customers that speak highly about their work. No matter whether you are moving your home or a business locally or long distance these movers will help. They are professionals on a mission of providing quality relocation services at reasonable prices. If you want to move with this moving company, contact them through their webpage where you can get a free quote or give them a call.
Reading online testimonies is one of the best ways to find out how a moving company handles its business and whether the customers that used their services in the past are satisfied or not. In this case, when you take a look at ABC Movers Philadelphia reviews online, you can see that this moving company is one of the most highly rated in the city which hosts a large number of moving services providers.
Becoming one of the best moving companies in Philadelphia is not easy. Still moving services these movers provide help them climb to the top. They have gathered an experienced team of professionals and designed a set of moving services suitable for all types of relocations and clients. It doesn't matter whether you are moving your home or an office, locally or long distance, give them a call and they will make sure that you move with the comfort you deserve.
To ensure a safe and carefree move in Pennsylvania, give ABC Movers Philadelphia a call. They will provide you with a free quote and make sure that you get to your destination in a safe and carefree manner.
When it comes to relocations in Philly, calling Philadelphia Movers LLC is one of the best choices you can make. This moving company has been serving the citizens and businesses of this city for years now. And in that time, they have managed to make a name for themselves so now they are known as one of the best moving companies in the city. They are fully equipped and highly trained movers dedicated to providing top-quality moving services and your satisfaction. If you want to have them by your side during your next move give them a call now or contact them through their webpage where you can get a free moving quote online.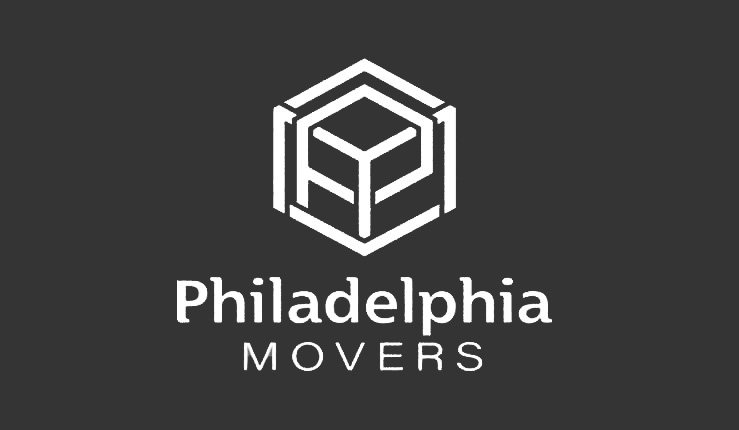 If you have been searching for moving companies surely you had an opportunity to read some online testimonies regarding moving companies and the quality of services they provide. And if you had an opportunity to read some of the Philadelphia Movers LLC reviews, you know that this is one of the most highly appreciated moving companies in the city. They are caring, friendly, and dedicated movers, that will give their best just to make sure you are satisfied in the end. If you are tired of reckless or fraudulent moving companies that are only after your money, you will be very pleased after moving with Philadelphia Movers LLC.
Philadelphia Movers LLC offers a number of moving services suitable for individual and commercial customers. They have teams of highly trained and well-equipped movers that can help you move your home or a business in a smooth and stress-free manner making sure that efficiency and professionalism are at the highest possible levels along the way. Moreover, this moving company also provides great packing services. They will come to your home a few hours prior to your move and make sure that every item in your home is securely packed and ready for transport. They will utilize their skills and top moving supplies to ensure that.
If you are looking for a reliable moving company that you can trust, give Philadelphia Movers LLC a call. They are also providing free moving quotes if you contact them online.
Why does having a professional moving team pay off in the long run?
Every relocation is an event that requires time, patience, and plenty of energy. One has plenty of relocation tasks to take care of before he/she can settle into their new property. Most of the time, those tasks are accompanied by a deadline, as the completion of every moving-related chore will require time. However, once a person opts to find the necessary help, they can forget about the worries that come when faced with a tight schedule. Your team that will consist of the top movers in Philadelphia will handle the important phases of your move, creating a streamlined process.
Everyone knows that a household relocation is one of the most stressful times in one's life – both emotionally and physically. A residential move will have you leaving behind the property you have lived in for years or decades, which is bound to be difficult on its own. Once you add in the accompanying factors of an average relocation, you get a scenario that will have you in dire need of help. Professional movers can be the ones to complete the most complicated moving tasks, giving you a chance to properly say goodbye to your old place of residence.
While a residential relocation takes an emotional toll, a commercial move will present itself with a whole different set of challenges. Relocating an office (and all of your staff members with it) will require immaculate organizational skills. Likewise, this process will entail supreme efficiency and effective time management. Thus, business owners oftentimes have no problems recognizing the importance of having a reliable moving team during relocation.
Forget about obstacles by obtaining a top moving company in Philadelphia
With moving being one of the most stress-producing events a person can go through, it's safe to assume that the process doesn't lack problems and obstacles. Obstacles can pop up during any phase of your moving endeavor. Most of these problems don't have an easy solution. It takes plenty of skills and knowledge to solve some relocation-related troubles and safely get your items to where they need to be. Thus, a person with little to no experience in the industry shouldn't attempt to fix complicated moving problems and potentially make the situation worse.
The purpose of all long-distance movers in Pennsylvania is to help you have a smooth and trouble-free move. They want you to have a successful relocation while investing little of your time into achieving it. Thus, they help you plan, organize, and execute your relocation, all the while being alert and focused. The top movers in Philadelphia strive to prevent any moving problems, but they keep themselves at your disposal should anything go wrong. One realizes how important having professional moving assistance is only after being faced with a big problem that entails immediate attention and resolution.
Find as much help as you need with the top movers in Philadelphia
People have different ideas of how they want their relocations to look. Some imagine a completely stress-free endeavor where they won't have to be in charge of moving tasks, while others believe they can handle a DIY move. Those who wish to be minimally involved in their moving processes will spend some time searching for the right moving team. By obtaining the optimal movers for your needs, you can get full access to one of the following moving services:
Piano moving services – get a specialized team that will bring the equipment that is needed for relocating a piano.
Packing services – have your house packed from top to bottom and get your items ready for transport.
Auto-moving – ensure your vehicle arrives at the new address without ever touching the ground.
Senior moving services – help an elderly parent or grandparent move to a more suitable location.
Storage services – have a safe and monitored place where you can keep your valued possessions before, during, or after relocation.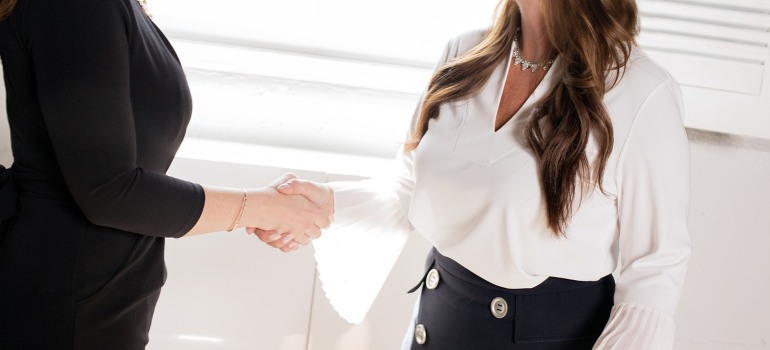 Those who opt for the basic relocation package can expect to receive a tailored moving plan that results in a streamlined process. Likewise, you can have someone who will help you load your items onto the moving truck, drive the truck to the new location, and help you unload your possessions upon arrival. Every aspect of one's moving endeavor becomes much easier with a team of reputable movers in Philadelphia.
What will be your part of the job?
If you are striving to find a full-service Philadelphia mover, then you can take a sigh of relief. You aren't likely to struggle with common moving tasks and invest your precious energy. But one very important part of the job still lies heavily on your shoulders – keeping an open line of communication.
Even the best long-distance movers need your insights and guidance. Top moving companies work in perfect unison with their customers, as it's your needs that they are trying to fulfill. You are strongly encouraged to be completely open with your moving team and share your expectations for the upcoming process. Only then can you expect an effortlessly successful moving endeavor.
The probabilities of having a successful DIY moving endeavor
A limited budget is one of the main reasons why a person would opt for a DIY move. It's a widespread belief that DIY moves are cheaper than assisted ones, which doesn't always have to be the case. In fact, real-life experience has shown that a big portion of these moving endeavors ends up in failure. Think about it – if a person with no experience attempts to relocate plenty of valuable items across state lines, the chances of success are slim. As it usually goes, even a small scrape on a priceless object can result in a big financial loss – not to mention the emotional turmoil that ensues after seeing a ruined possession.
Due to all the risks that accompany a DIY move, it is suggested that you first weigh out your options and circumstances. It is assumed to be safe to relocate common household furniture to a location that is near your current residence. However, once items of special value or size enter the scene, one should seek out the help of the top interstate movers in Pennsylvania. You get to have all of your items delivered for an affordable fee (depending on the caliber of your moving team).
The tell-tale signs of the top moving companies in Philadelphia
Once you realize that having moving professionals by your side can be crucial for the success of your move, you are going to invest your time into finding a suitable team of movers. At least, that's what you should be doing if interested in a successful moving endeavor. To make the pursuit of the right moving team easier, we've listed a few traits that point to a good moving team. Focus your efforts on finding a company that has:
Sufficient experience – a moving company can be young or old, but it ought to have hired moving professionals with a background in the relocation industry.
Professional equipment – moving trucks are merely the first object that's imperative for the relocation of your items. Additional equipment is essential for the safe transport of your belongings and their journey to the new address.
Training and skills – reputable moving companies continuously invest in their personnel. Find a company that trains their movers and gets them acquainted with the latest moving trends and techniques.
Professional behavior – professionalism is one of the most important characteristics in the business world. Make an effort to spot a moving professional that makes it known that your needs and wishes are their top priority.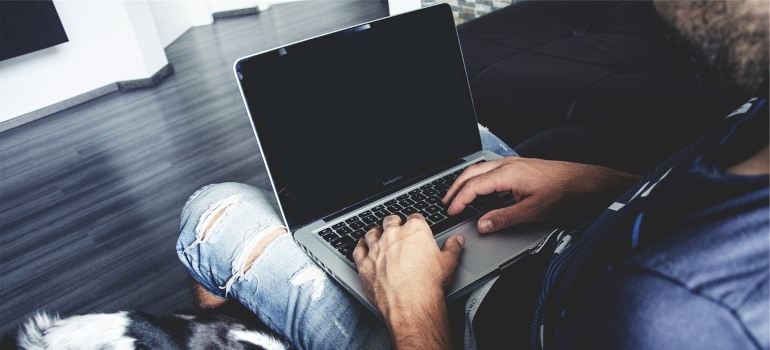 All moving companies will let you decide whether you want to opt for the basic relocation package or include additional moving services. Regardless of which of the two options you go for, a top moving company in Philadelphia will see to it that you experience no problems during your move. The existence of the aforementioned traits signifies that you are in presence of a top moving company – the one that has the means that are necessary for successfully completing your move.
Alarming signs that point to moving fraud
By being alert and attentive to the signs around you, you will have a much easier time spotting which companies are worthy of your time. As important as it is to learn the tell-tale signs of good movers, it's even more important to spot the signs of bad ones. Pay attention to the presence of the following clues that uncover fraudulent moving companies:
Large deposits – reputable moving companies will not have you making large payments ahead of your moving day.
Zero face-to-face contact – whether it's during an on-site estimate or while discussing the details pertaining to your relocation, good movers won't shy away from an in-person meeting.
Low-ball moving estimate – there's a great difference between cheap moving companies and affordable relocation professionals. The latter points to a respectable moving company while the former indicates moving fraud. Don't take into consideration any moving estimate that is significantly lower than the other quotes.
Contracts with blanks – a moving contract is a legally binding document that should be clear and concise. Any blank spaces are a huge red flag that should have you running in the opposite direction.
Unclear representation – all of the top moving companies in Philadelphia have their own brand that's easy to recognize. Thus, if you notice that a company is deficient in personal branding, doesn't use uniforms, and has an unprofessional behavior, you can rest assured that you have encountered an unsuitable mover.
Investing your time and effort into finding the top movers in Philadelphia and staying away from fraudulent movers is going to provide you with a huge reward at the end of your moving day. The safety and security of your precious items are worth all the trouble and every minute invested.
How Verified Movers can lend a helping hand
Most people use the Internet once they embark on a search for the right moving professional. If you decide to go down this route, you ought to prepare yourself for a manual search that could be quite an endeavor. Once you start feeling overwhelmed and like you aren't making any progress, that's the moment where you will wish for some assistance. With our Verified Movers database by your side, you will get to connect with the top movers in Philadelphia with minimal effort.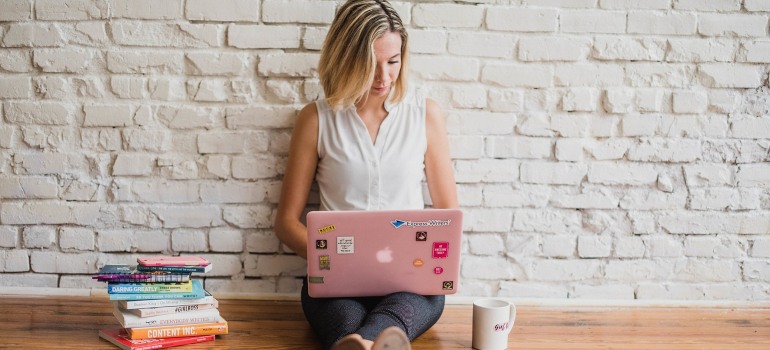 The premises of working with our team are simple. By filling out a brief moving info form that can be found on our website, you will get a tailored list of suggestions. The suggestions will be in the form of company profiles where you can find contact information about moving professionals. You will be able to skim through the relocation professionals and request moving quotes from the ones that pique your interest.
Not only does one get to save time by utilizing our database, but they also get complete access to honest and verified customer reviews. Verified Movers find it our duty to check every review that is posted on our website. Our professionals will be scanning for signs of plagiarism and spam. Apart from checking the posted reviews, we also don't receive any money from companies who want to alter or delete their reviews. For Verified Movers, 100% honesty and transparency are mandatory.
Are people moving to or from Pennsylvania?
The latest moving trends and statistics show that Pennsylvania is one of the most popular moving destinations for out-of-state moves. This US state has ranked 48th for growth in 2021, and it had a similar ranking in the year that preceded it. The coronavirus pandemic hasn't stopped migrations – it has simply created a bigger gap between those states that are highly desirable and those that aren't.
A report conducted by the U.S. Census Bureau has ranked Pennsylvania as the sixth state that has experienced the biggest decline of population in 2020 and 2021. It is estimated that the state has lost 25,569 people during the first two years of the coronavirus pandemic. Even though Pennsylvania is the country's fifth-most populous state, its population seems to be on a steady decline.
Where are people from Pennsylvania moving to?
People in the United States of America enjoy staying mobile and having the option of moving from state to state whenever necessary. Individuals who have decided to leave the State of Pennsylvania have done so with many different final destinations in mind. However, research for the year 2019 suggests that five states seemed to have sparked a significantly higher interest among Pennsylvanians. Those states are:
Florida – 13.61% of all outbound Pennsylvanians.
New York – 8.81% of all outbound Pennsylvanians.
New Jersey – 8.74% of all outbound Pennsylvanians.
Ohio – 6.54% of all outbound Pennsylvanians.
Maryland – 5.60% of all outbound Pennsylvanians.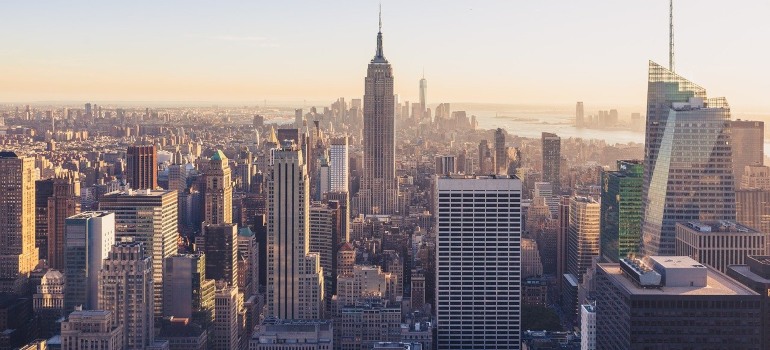 Who is moving to Pennsylvania?
While the state's population has experienced a decline in the years 2020 and 2021, there are still plenty of people who have decided to call Pennsylvania their home. Individuals from different parts of the United States of America have estimated that moving to this state would be the right decision. Reports for the year 2019 show that the top five states that sent people to Pennsylvania were:
New York – 46,618 people
New Jersey – 43,295 people
Maryland – 21,659 people
Florida – 19,629 people
California – 13,048 people
One has to mention international moves that are taking place both with inbound and outbound moving endeavors. However, the percentage of people who decide to move to Pennsylvania from abroad is significantly smaller when compared to moves performed within the United States of America.
Philadelphia moving trends and statistics
Research shows that 60,000 people leave the City of Philadelphia on a yearly basis. However, when asked about their decision to leave the city, 70% of people stated that there was nothing about the city they hated. Likewise, the majority of those 60,000 people that left did so by moving to the nearby locations and staying within the area. On a yearly basis, there are about 10,000 more people leaving the city than there are those entering it. However, even with this fact in mind, the city's population still manages to grow due to an influx of immigrants and births outpacing deaths.
Statistics show that a significant number of those who have moved out of the city have stayed within the Philadelphia metro area. Likewise, many individuals have relocated to other parts of Pennsylvania, never leaving the state borders. Due to many outbound relocations, we have plenty of data from which to draw different conclusions. Thus, we can notice that the top five cities out of Pennsylvania that were of special interest to the residents of Philadelphia are:
Chicago, IL
New York, NY
San Diego, CA
Las Vegas, NV
Atlanta, GA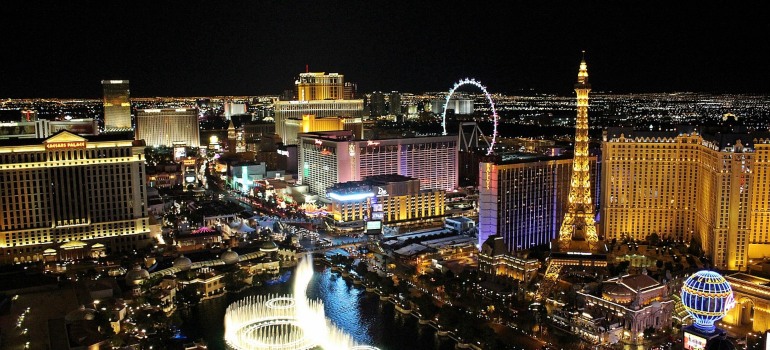 Portland, Los Angeles, Austin, and Houston were also among the most popular moving destinations for those leaving Philadelphia. Both West Coast and East Coast seemed like quite interesting options for the former residents of Philly.
Who is moving to Philadelphia?
Statistics show that the cities that are exporting the largest number of people to Philadelphia are the ones that are the closest to it. Thus, it should come as no surprise that former New Yorkers make up a significant percentage of Philadelphia's current demographics. While New York is one of the main exporters of people to this area, other large cities have also made the cut. The top five cities that people are leaving with the intention of moving to Philadelphia are:
Chicago, IL
San Diego, CA
New York, NY
Atlanta, GA
Los Angeles, CA
The portrait of Philadelphia's average mover
While people of all nationalities and age groups have decided to settle into Philadelphia, one age group leads the crowd. Nearly two-thirds of all the people who have entered Philadelphia were between the ages of 18 and 34. College graduates make up a rather substantial portion of both the people who have entered the city and those that left. Speaking of people that have departed from Philadelphia, as much as one-half of all the individuals that left were between the ages of 18 and 34.
Why are people moving out of Philadelphia?
People reported having different reasons for wanting to venture out of Philadelphia. The one thing that was easily discernible is that where they moved to is strongly linked to the reason behind their relocation. Those people and families that have moved out of Philadelphia but stayed in the vicinity of the city have reported moving because of the factors such as the cost of living, schools, transportation, and housing. On the other hand, those that have moved out of the region did so with the intention of getting a better job or being closer to their loved ones. Regardless of the reason behind their relocation, most people agree that Philadelphia is still an excellent city for living and raising a family.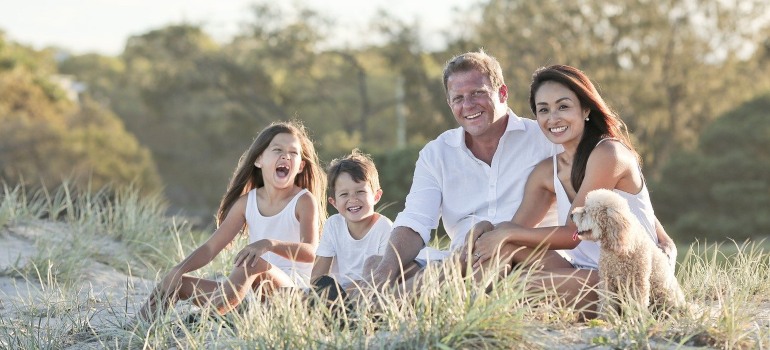 In what way do people prefer to relocate to a new address?
The decision to pack up your suitcases and venture to a new city is merely the first decision out of many that await. The entire relocation process will be riddled with challenges and choices that need to be made. Among all of those decisions, there's one that reigns supreme – deciding in which way you want to move. Most people already have an idea of what they want to do regarding professional moving assistance. But if you are still on the fence between the two, it would help to have access to clear-cut statistical data. Seeing what other people have decided to do in a situation similar to yours might sway you in the right direction.
Data shows that the biggest number of moving endeavors conducted in the United States of America is of a do-it-yourself nature. Every year, 1.35 million people will decide to go through a moving endeavor without any professional moving assistance. Likewise, around one million people will rent a moving truck but forgo additional moving services. Only 650,000 people will choose to have a reputable relocation professional by their side during the different stages of their moving endeavors.
One has to bear in mind that these numbers signify a cumulative number of moving endeavors, but there are no reports on how these processes were terminated. Thus, even though the majority of people have opted for a DIY move, we can't know how many of those 1.35 million moves have ended in success. Chances are high that at least half of those moving processes have resulted in damaged belongings.
What does an average mover in America look like?
As a nation that's on the move quite frequently, we can say with certainty that people of all age groups can find themselves faced with relocation. Whether five or sixty-five, nobody is immune to the numerous changes and challenges that come with a typical moving endeavor. However, a significant number of moving endeavors have allowed us to notice that the biggest percentage of America's average mover has certain characteristics. The person embarking on a moving journey in America is most likely to:
Be between 18 and 34 years of age.
Have one to two children by his/her side during the moving endeavor.
Be a renter instead of a homeowner.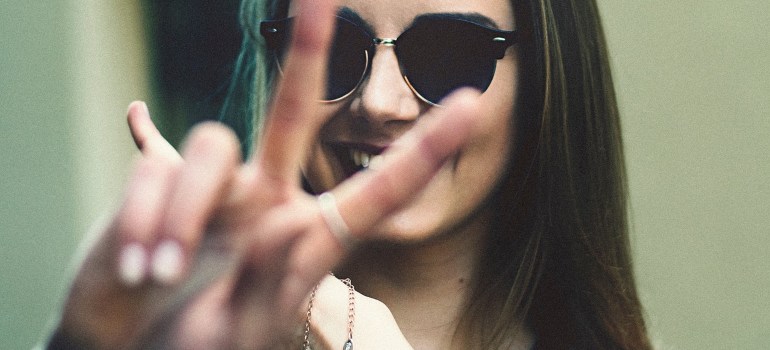 The majority of the millennials perfectly fit the above-mentioned description. However, while millennials might have all the pre-requisites for being on the move, most of them aren't moving around as much as one would expect. This generation is greatly limited by a significant lack of great job opportunities, as well as realistic options of becoming a homeowner.
The main reasons why we decide to move
There are far too many situations that can urge one to move out of their current home and settle into a new environment. Most of those situations have positive connotations, as one can relocate with the intention of being closer to their significant other or getting a new job. However, there are also just as many situations that can be perceived as negative, such as moving due to a divorce or a health crisis.
Since there are millions of moving endeavors being carried out every year in the United States of America alone, we are able to notice quite a lot of patterns. Most of the people who embark on a moving endeavor do so due to one of the following circumstances:
Wanting to find a cheaper or better housing.
Taking a risk and becoming a homeowner.
Getting a job transfer or finding new employment.
Experiencing a change in marital status.
Going into retirement and moving to a smaller home.
Enrolling in university and moving due to the start of the school year.
Finding a better school district for your children.
Bear in mind that there are thousands of people who wake up one day and realize that they are in need of change. Some people might not have a distinct reason for wanting to move to a new location, but that doesn't make their decision any less valid. Whether your decision to move is backed up by plenty of reasons or it's something that you feel in your heart is right, you ought to approach the process with sufficient reflection on your upcoming relocation needs.
The basics about the real estate market in Philadelphia
If you are set on moving and living in Philadelphia, it should go without saying that learning some basics about Philadelphia's real estate market is a must. It matters not whether you plan on purchasing a property or renting one – the real estate trends are going to affect you greatly. At the moment, Philadelphia is a hot seller's market with a significant number of buyers interested in a limited supply of homes. This huge gap is leading to a quick price appreciation, with home prices rising by 13% in the year 2020, and following the same trend in the year 2021.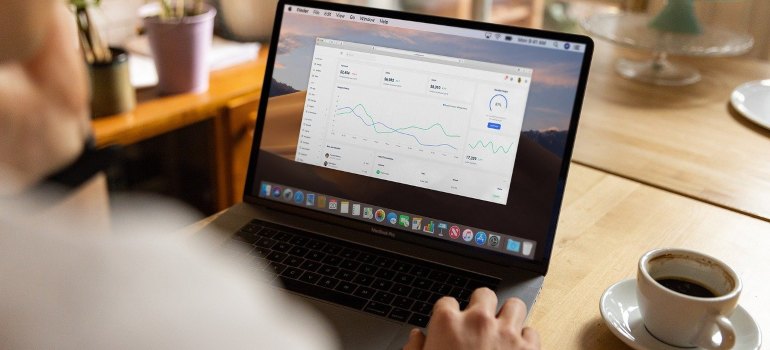 It's a fact that the properties in the city are selling out at an incredibly fast rate, which can be seen by how many days a house spends on the market. The average number of days on the market for a home in the United States of America is between 60 and 70 days. But the median days on the market for a property in Philadelphia is 11, with some areas having homes that are sold even more quickly than that.
With a limited supply of homes and plenty of interest in the area, the fact that the home values in Philadelphia are on a steady rise should come as a no shock. In October 2021, the median sales price for a property in Philadelphia was $304.000. That number showcases a 9% increase compared to October 2020, with some areas of the city showing a bigger increase in prices. Likewise, a significant portion of homes actually gets sold for more than what the listing price demands, as there are plenty of people competing for a limited number of properties.
Predictions related to Philadelphia's real estate market
The forecast regarding Philadelphia's housing market is rather positive. It demonstrates that this city's real estate market is shaping up to remain one of the hottest markets in the nation, with home prices that are expected to continue their steady growth. The home values in the City of Philadelphia have risen by 11.7% in the past year, and they are expected to continue down the same path.
Of course, not every housing type garners an equal amount of attention. Three-bedroom homes, four-bedroom houses, and attached homes are the most common types of units one can see walking down Philadelphia's streets. However, one can expect to find many other types of housing units, such as large apartment complexes and single-family detached homes. All of the aforementioned types of homes are expected to remain among the most desired types of housing in the City of Philadelphia.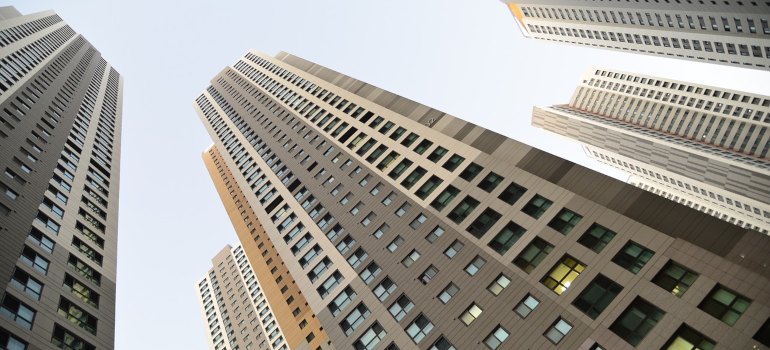 By taking a good look at the real estate market, one can also predict what the profile of an average home buyer can look like. When it comes to Philly, young Gen-Z buyers are expected to play a significant role. Likewise, it is expected that the City of Philadelphia will continue welcoming ex-New Yorkers in need of cheaper housing. This city in Pennsylvania will remain a welcoming place for different generations, as well as personality types.
Does investing in Philadelphia's real estate market pay off?
Philadelphia is a city that has many different things going for it. Not only is Philadelphia one of the oldest cities in the nation, but it is also the second-largest city on the East Coast, and the sixth-largest in the United States of America. And with a metro area that is home to six million people, there's plenty of opportunity for investments and profit. Most people who decide to invest in a property choose to do so in large metropolitan areas. After all, these areas always make it easy to sell your home, as well as rent it.
In fact, around 46% of people in Philadelphia decide to rent their homes instead of purchasing them. That gives investors a great source of passive income, as their properties are rarely ever vacant. Likewise, you have just as many opportunities should you decide to sell your home down the line. Philadelphia's competitive market will make sure that you sell your property quickly – and at a greater price. Even though the average home values in the area are on a rapid rise, they are still rather affordable when compared to some other metro areas in the nation. This fact makes properties in Philly even more appealing and popular.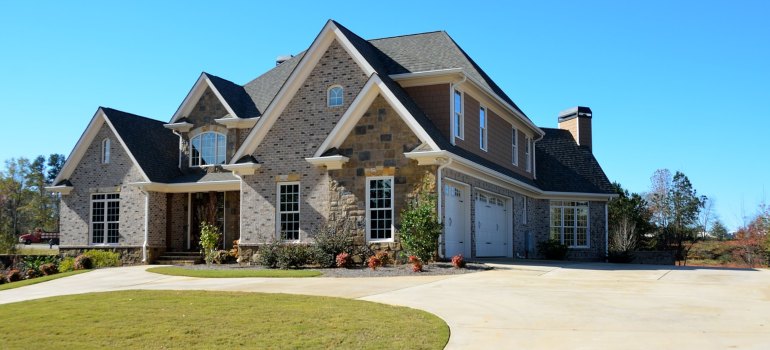 Having all of this in mind, it's no wonder that the City of Philadelphia is considered to be one of the best housing markets for investment. The current market greatly favors the sellers, making those who already own a property in the city rather happy.
The average rent in Philadelphia
With nearly half of people renting their homes, keeping track of Philadelphia's average rental prices takes precedence. When compared to the last year, the rental prices have remained quite flat. If a person wants to rent a one-bedroom apartment in the City of Philadelphia, he or she should expect to pay around $1,774. While this might seem like a scary number to some, it still doesn't put Philadelphia in the top ten most expensive cities in America when taking the average rent as a criterion.
Even if you believe that the above-mentioned figure isn't something that you can afford, you should remember that some neighborhoods will make it easy for you to rent an apartment at a much lower price. Take Frankford and Kensington as an example. These two neighborhoods are considered to be the cheapest ones in Philly, with the average rent being estimated at $854. On the other hand, if you feel like living in a posh area with great amenities, you can opt for Bella Vista, Hawthorne, or Passyunk Square where the average rent sits at $2,731.
Likewise, bear in mind that your monthly rent will depend on a few different variables. Besides location, the square footage of your home plays a significant role in how cheap/expensive your new apartment will be. Luckily, Philadelphia has many neighborhoods with various price ranges for you to choose from. If there's a place where finding a suitable apartment for a reasonable price is a possibility, it's Philly.
Living in Philadelphia 101
Before you pack your bags and move your entire life to a new location, it's only natural to get acquainted with what's to come. The best-case scenario would be to visit Philadelphia on a couple of occasions before permanently settling in the area. But we understand if that's not a possibility. That's why you can do the second-best thing by reading up on all the things you can expect to encounter after moving to the area. It will help you be more prepared for all the changes that are imminent.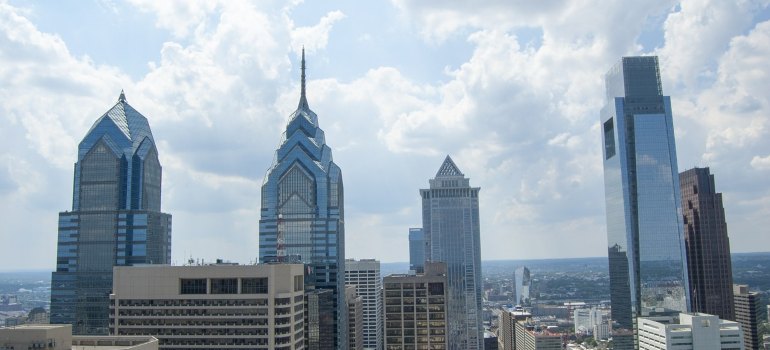 The cost of living
As one of the oldest cities in the United States of America, as well as a place that's a big part of a metro area, one might assume that Philadelphia is an expensive city. But if we measure it against the US average which is marked with a 100 index, we'll see that Philadelphia has a 101.2 cost of living index. Philly might be slightly more expensive than the nation's average, but it's still an affordable city when compared to other metropolitan areas. Housing costs in the area are more than reasonable, and a family isn't expected to spend more than they would spend in other cities on expenses such as groceries and utilities.
The only expense that could set you back more than the same expense in another city is the price of transportation. Compared to the US average of 100, Philadelphia's transportation costs are marked with 141.9. Bear in mind that there are always ways to cut your costs and find a more suitable and affordable method of transportation. This shouldn't be the thing that deters you from moving.
The job market and the average salaries
If you are looking for a stable job market that's constantly expanding and adding new jobs, all you have to do is look in Philadelphia's direction. This city has gained 25,800 new jobs since November 2020, giving significant opportunities to young professionals, as well as experienced workers. Philadelphia has many large employers in the education and health care industries, with companies such as Urban Outfitters and Comcast based in the city. However, the presence of so many different companies hasn't done much for the area's unemployment rate. While the national unemployment rate is 8.1%, Philadelphia's rate is 9.2%.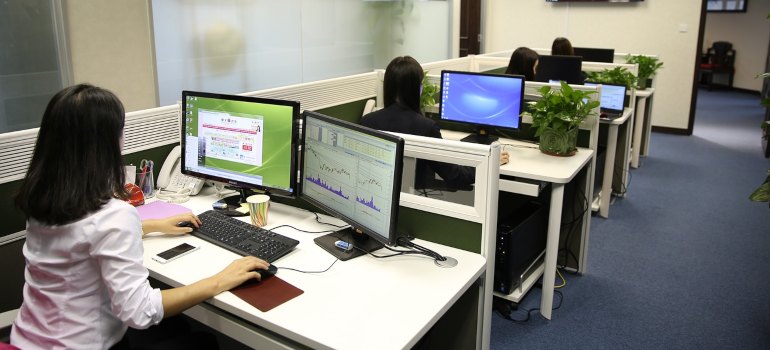 On the other hand, employees who are working in Philly enjoy a higher average salary than the rest of the nation. An average annual salary in the United States of America is estimated to be $53,490. However, a person working for an average salary in Philadelphia can expect to earn $57,580. Whether or not one manages to find a job after moving to Philly depends on a couple of different things. More often than not, it's dependent solely on one's educational background, working experience, and profitable skills.
Crime and safety
Large metropolitan areas oftentimes have a big problem with security – or lack thereof. Not only is Philadelphia not an exception, but it leads the way when it comes to high criminal activity. In fact, this city in Pennsylvania has one of the highest crime rates when compared to other metropolitan areas. With a crime rate of 39 per 1000 residents, one's chances of becoming a victim of a crime after moving to Philadelphia aren't negligible. Both property crimes and violent crimes are above the US average, with both of these types of crimes being on a constant rise.
All of this goes to show that one needs to be extra careful after moving to Philly – but nowhere does it say that it's impossible to remain safe. Like any other small or big city, Philadelphia also has areas that are riddled with crime and those that are much safer. Take Bridesburg as an example. This neighborhood has a zero violent crime rate, with zero drug-related crimes. Of course, these neighborhoods are oftentimes coveted marks when it comes to property crime, which is why their residents take special measures of precaution.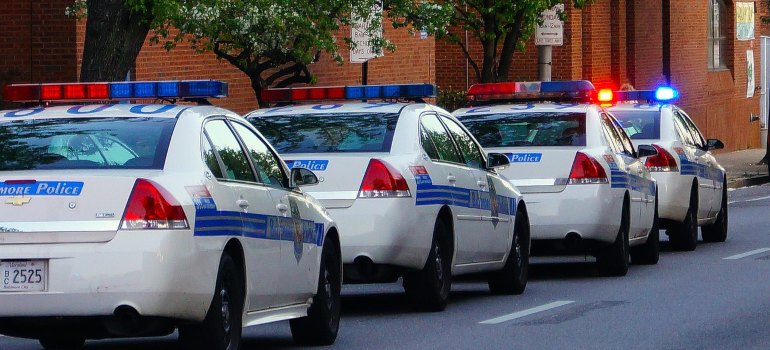 Investing in a comprehensive alarm system is one of the best things that you can do for your peace of mind. Likewise, it might pay off to look into getting a guardian dog if you love animals and live by yourself. You'll feel much safer knowing that there's someone guarding your doors.
Neighborhoods in Philadelphia
As a city with a rich history, Philadelphia is filled with streets that make you feel like you are in direct contact with historical events. That's why the Old City is a part of Philadelphia that most people that can afford it choose as their place of living. On the other hand, there are those that aren't interested in this city's historic charms, as they prefer to immerse themselves in the more modern parts of Philly. Rittenhouse Square and South Philly are considered to be some of the coolest parts of this Pennsylvania city that are oftentimes the first choice among your professionals and college students.
It matters not what type of a neighborhood you are searching for. What matters is that you are very likely to find it in Philadelphia, but only after quite a lot of deliberation. Make it your mission to research as many different neighborhoods as you can, and even visit a few of them if at all possible. We know that quite a lot of people don't see the need behind doing thorough research of a neighborhood. What those individuals need to understand is that one can always change the little things that they don't like about their property – but there's nothing they can do about their neighbors. Make sure you can actually live a happy life in an area before permanently relocating your life.
Getting around the city
If you were to take a look into any list of the most walkable cities in the United States of America, you would find that Philly usually always tops the list. Currently, Philadelphia is thought to be the fifth most walkable city in the United States of America, making it easy to visit many attractions without relying on any vehicle. Of course, walking is the best way to get around the city only if you live a few blocks away from your place of work or university. In all other cases, you will have to rely on something other than your own feet.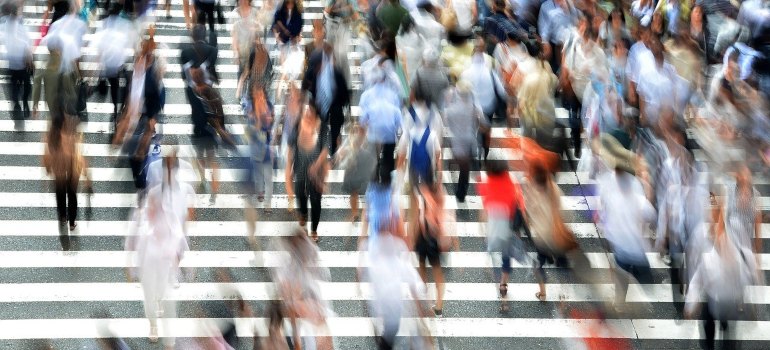 In case you want to drive yourself places after getting to Philadelphia, you might be in for quite a struggle. Different studies have shown that Philadelphia is one of the toughest cities to get around in a car, with some of the most aggressive drivers in the nation and awful rush hours. Then again, other studies have suggested that Philly has some of the best roads in the nation which greatly helps one get from point A to point B. Have in mind that different people have their own way of seeing things, which is why not everyone is disappointed with their driving experience in Philly.
We know that most people prefer to avoid all the hassle that comes with driving in a big city. Thus, those living in metropolitan areas oftentimes resort to the public transportation system. When living and working in Philly, you have the privilege of opting for SEPTA – Southeastern Pennsylvania Transportation Authority. SEPTA is one of the most comprehensive public transportation systems in the country with lines that can get you anywhere you need to go. Apart from being convenient, this method of transport is also very cost-effective, as rides are affordable and accessible to the general public.
Weather in Philadelphia
Those moving from a country with year-round sunshine or snow are in for quite an adjustment period after moving to Philly. This city in Pennsylvania is known for having all the characteristics of a state with temperatures that are typical for all four seasons. The summers in the city are hot and humid, with the hottest month of the year being July. Likewise, winters are cold and snowy, and the cold temperature reaches its peak in January. Thus, Philadelphia's residents get to enjoy the activities and the festivities that come with different seasons. In case you aren't prepared for at-times extreme temperatures in Philly, it would be best to purchase suitable clothing items. You don't want to be caught during Philadelphia's winter wearing your light and breezy outfits.
Make sure you get ready for your relocation to Philadelphia
Relocation is rarely ever an easy and 100% stress-free process. And while it can be much more enjoyable when working with the top movers in Philadelphia, those moving ought to understand that one is responsible for plenty of moving tasks. Even if you have a reputable moving company working in your corner, you will still have to do some part of the job. But once you get caught up in your daily activities (and everything that comes with them), it becomes all too easy to forget about moving tasks. To avoid forgetting anything that's important for the final outcome of your moving endeavor, it would be advisable to create a moving checklist.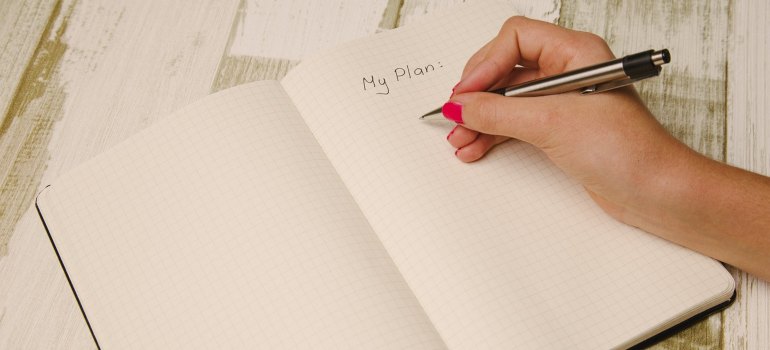 Your checklist will serve as a written reminder of the work that is ahead of you. By taking a look at this list that you have composed yourself, you won't forget to switch utilities to the new address or find a suitable storage unit for your items. Likewise, it will be hard to lose track of time and put off a task until you find yourself running out of days.
In order to experience all of the benefits that come with a checklist, you need to ensure that the list you create is comprehensive and well-made. Thus, write down as many tasks as possible, and be sure to assign a timeline next to them. For example, packing your seasonal clothing is a job that you can handle one month before the move – but packing your everyday kitchen appliances should be left for those few days before the moving endeavor.
Make your Philadelphia relocation easy
Many people believe that relocation isn't a process that can ever be smooth and trouble-free. In fact, some individuals are convinced that they are in for a true nightmare. At Verified Movers, we know that moving can be an enjoyable experience for the whole family – but that's mostly achieved with the top moving companies on one's side. Thus, we put a comprehensive database of moving professionals at your disposal, and we make it easy for you to match with the ideal moving team. Don't hesitate to contact us when in need of some clarifications regarding the way our database works. Considering the fact that we have worked hard on creating a user-friendly database, we have no doubt that you will manage to find the top movers in Philadelphia within an hour. Save yourself the trouble and toil of a manual search and use our database of more than 10,000 moving companies.