Cross country (interstate) moving companies Nebraska
Do you start with preparations for cross country moving to Nebraska? If you are driving, to be well prepared, check with the Nebraska Department of Roads for any detours or roadwork. But, don't worry, roads in Nebraska are generally good and well-maintained. So, with the reliable cross country moving companies Nebraska you can have a safe move. Just make sure the moving truck and your car are in good working order.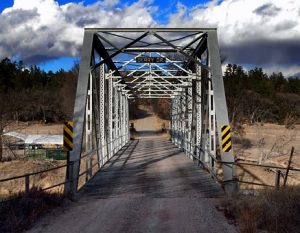 Diverse neighborhoods, high quality of life and great art for happy life in Nebraska
Nebraska boasts a high quality of life. There are many different neighborhoods in bustling Omaha, stately Lincoln, Hastings and North Platte that offer something for every lifestyle and career. Also, you can find happiness in other important cities such as Bellevue, Fremont, Norfolk, Columbus, Grand Island and Kearney.
The low cost of living – the main reason why people move with cross country moving companies Nebraska
When you are considering moving to Nebraska, we have great news! You'll be happy to hear that the cost of living in Nebraska is almost 22 percent lower than the US average. So, don't hesitate anymore and start packing your bags for the move by picking the best cross country movers with Verified Movers help.
Planning a household move or corporate relocation in the Cornhusker State
Your moving day is soon? And you still have a ton to do? You don't have help from your friends to pack all your belongings, and you don't know how to get your dresser down the stairs? Sound familiar? If your answer is positive, you have to know that moving doesn't have to be like this. You could consider hiring interstate Nebraska moving company to help make this experience much less stressful.
When you start planning your household or office move to Nebraska, make sure your interstate movers are accredited by Nebraska's Better Business Bureau. Their license will give you a peace of mind in knowing that your items are in trustworthy and experienced hands. Cross country moving companies Nebraska set you up with storage solutions, packing supplies and protective coverings for your valuable and fragile items.
Signing a Contract with a Nebraska Interstate Mover
Before you sign the contract, make sure all addresses and phone numbers of your moving company are correct. Also, check if all additional services that have been requested are listed in the agreement, same as your moving quote and moving insurance.