Without a doubt, moving is one of the more stressful events in life. Luckily, Verified Movers are here to provide you with a detailed analysis of the professional movers you are considering to use before the actual moving day comes. Still, let us help you out with some tips for moving from Nebraska to Iowa. People experience a whole series of emotions and reactions that make the whole process more difficult and complicated, so we want to make it easier for you.
Moving from Nebraska to Iowa can be stressful
But – doesn't necessarily have to be. Before you start moving from Nebraska to Iowa, look at moving tips, and prepare for your upcoming move. Yes, moving is a stressful event but relocation is always an opportunity for a fresh start, a chance for a new beginning. Brace yourself, and think about everything that makes you happy about moving to Iowa every time you are overwhelmed by negative feelings. You can even set aside a certain amount of money to treat yourself to a new piece of clothing when it's all over. You deserve it.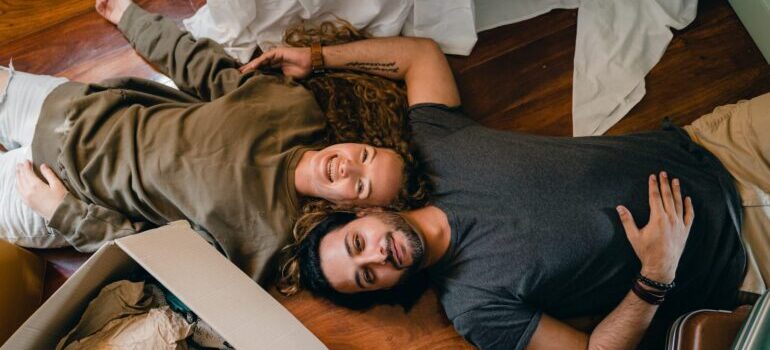 Don't wait until the last minute
Many people inevitably procrastinate when they have obligations that they do not want to face. Keep in mind that the longer you wait, the harder it will be for you to start preparing. Make a moving checklist and start preparing for your move. You know by now that the longer you delay the preparations, the more chaotic and stressful your relocation will be. We suggest that you start with small, undemanding steps, as well as to leave enough time to easily do as many tasks as possible before the moving day.
Good packing is half the battle won
Moving involves a lot of steps – not just leaving and arriving at your destination. Packing is maybe some of the most underestimated things when it comes to relocation. So – try to learn packing secrets on time. With this, do not expect to remember all the responsibilities related to moving at once. The best approach is to, while there is still plenty of time to move, pack things you don't really need or use every day. Write down the items that can pack in advance and make the relocation as painless as possible.
If you decide to pack on your own, start as early as possible. For example, first pack Christmas decorations, books, utensils that you use less often, clothes for seasons, etc. You can also check of bags, suitcases, toys that children don't play with, and so on. Don't forget to carefully pack sensitive and fragile items, works of art, furniture, and white goods.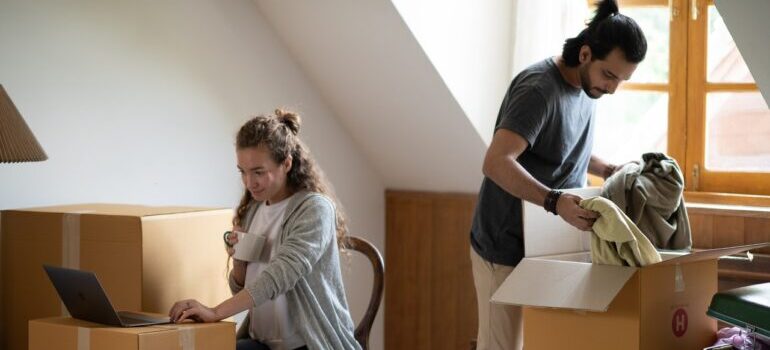 Be consistent when labeling boxes
As it probably took you a few days, or even a week to pack everything, you can't expect to unpack everything in a new home and put it in its place in one day. In this way, you can easily find the things you need after you move from Nebraska. That's why it's important to make a note of what is in each box, bag, or another packaging as accurately as possible.
Prepare a playlist
You will not often hear this advice when it comes to moving, but music is a great way to relieve stress. A good atmosphere creates a good mood, enthusiasm, and productivity. Compile a playlist of your favorite songs and turn the move into as much fun as possible for all participants.
Think about the time of moving
Be careful to avoid traffic jams. Usually, the rush hour is between 8 – 9 am when people go to work and between 4 – 6 pm when they return. Also, take into account the weather conditions during the move, as rain, wind, and storms generally make moving much more difficult.
Put everything in its place
When you arrive at the new address in Iowa, you will be tempted to scatter the boxes in the largest room – usually the living room. However, arranging boxes where they belong: in the bathroom, kitchen, bedroom, children's room – in the long run, is a much better solution, It will take much less time to find things, transfer boxes from one room to another and just unpack.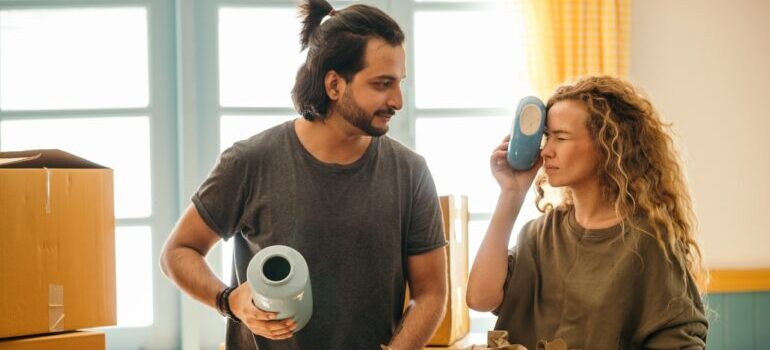 Prepare a "lave-saving" kit
When you arrive at a new address, when you unload all the furniture, boxes, sacks, crates, and bags, no matter how hard you try to organize everything, you will not have that feeling. What's more, without a professional company for moving things and furniture, you will hardly be able to move and put everything in its place in one or even two days. Prepare a special bag in which you will pack everything you will need in the first few days. This can be anything from hygiene products, clothes, food and utensils for pets, mobile phones, chargers, and so on. In this way, when it comes to the most basic things and needs you can relax.
Expect and accept stress
Regardless of the preparations, however, regardless of the effort you will make to make everything go smoothly, and even if everything goes exactly according to plan, as we said at the beginning – moving is one of the most stressful events in life… And you will not be able to fully get rid of stress for some period of time. However, you will be least affected if you accept that a certain amount of stress is inevitable when moving and focus on all the positive things that await you when everything passes.