One of the best ways to ensure your relocation is a stress-free, smooth and simple process is by turning to professional cross country moving companies Louisiana. With these experts guiding the way, you can rest assured that your move will be as pleasant as a walk in the park. And, in order to help you reach these teams fastest, Verified Movers offer a vast database, filled with quality moving assistance. We even have a unique selection of long distance moving companies Louisiana available for you to explore if you ever need to move between two cities in the Pelican State. There will be plenty of companies for you to choose from, both cross country and long distance ones, and you will find all the information you need right here on our platform, so visit us today!
With a low cost of living, a strong economy, and one of the nation's most vibrant and well-preserved cultures, Louisiana is definitely a great place to call home. Bayou State has built a cultural advantage to create a place known for intellectual energy and creative capital. With a spicy mélange of cuisine, culture, arts, and architecture, as well as a musical soundtrack like nowhere else in the country, Pelican State has proven time and time again that it will not let adversity clip its future short. And there is plenty of cross country moving companies Louisiana that agree with this estimate.
Inspiring reasons to look for interstate moving companies Louisiana
Louisiana residents benefit from the state's unique quality of life with:
What more can you ask for? Well, just in case you are at a loss for ideas, Verified Movers is here to offer support. So, here are the things you can look forward to if you plan on moving to Louisiana.
Football is a religion with the Saints down in New Orleans
New Orleans is home to the NBA Pelicans and a Triple-A baseball team that changed its name from the long-standing Zephyrs to the Baby Cakes prior to the 2017 season but make no mistake, this is the south and football is king. Black-and-gold-clad New Orleans fans are devoted to their Saints.
You will never grow bored in Louisiana
While the New Orleans version of Mardi Gras draws hundreds of thousands of visitors each year, several other communities, including Lafayette and Houma, also hold Mardi Gras celebrations. The New Orleans Jazz & Heritage Festival brings the biggest names in music to the city in late April and early May. Festivals celebrating almost everything imaginable are held in every corner of the state throughout the year.
Rich musical heritage
Louisiana has a rich musical heritage blending jazz, blues, Cajun, Zydeco, and rock 'n' roll. The New Orleans Jazz & Heritage Festival brings the biggest names from all genres of music to the city in late April and early May. Live music is heard nightly in New Orleans, especially Frenchman Street, and most civic and cultural festivals throughout the state feature live music.
On the radio side, American Routes is a long-running weekly two-hour radio program produced in New Orleans featuring a wide range of American music. For an the impromptu performance, check out the amazing street musicians in the French Quarter – and throw a little something in the hat.
It takes a whole lot more than New Orleans to describe the Creole State
A rich history of culture and architecture is reflected in all regions of the state. Antebellum architecture plantation houses, offer a window to the past. And many of these are open for tours. Louisiana also has a variety of scenic state parks. Many parks offer camping, hiking, and lake or river access. So, if you are looking for some family activities, there's plenty to go around.
Country-wide relocation builds up an appetite that the Bayou can satisfy
With its multi-ethnic heritage, Louisiana is literally a melting pot of culinary magic. Roux, sauces, and an endless variety of spices, as well as baking, boiling, barbecuing, browning and blackening. All these ensure that no two recipes are the same. In fact, savvy diners can actually distinguish the difference between Cajun and Creole offerings. And not to mention that Louisiana also is the nation's second-largest seafood supplier with products such as fish, shrimp, oysters, crabs, crawfish, and even alligators.
Reasons why people move out of Louisiana
While Louisiana can be an amazing place to live in, there are still some reasons why people find moving out of the state is the best for them. While the warm weather can be a great thing in the state, in Louisiana summers often get too hot. And some people don't like to have six months of hot weather that gets sticky. And then there are also a lot of bugs and pests that can be a problem for people. But these are definitely not the main reasons why people move out of Louisiana.
Economy and unemployment
Louisiana unfortunately has a history of a high percentage of unemployment and a weak economy. Currently, following the pandemic, there have been more jobs created, and the unemployment rate is now 3, 50% which is close to the national average of 3, 70%. Still, a lot of people moved out before this while the economy wasn't thriving. In the past Louisiana has been voted among the worst ones in the US. One of the problems is that there are not enough educated and skilled workers so many companies avoid dealing with business here.
High poverty
Since there are not enough jobs, and the wages are lower than the national average, we can see poverty on the rise in Louisiana. This is one of the most important reasons why people call interstate movers in Louisiana to move out of the state. Of course, there are still very wealthy people living in Louisiana. And the gap between the rich and poor is huge. Around 19% of people live under the poverty line, which is a very high number.
Education
For years Louisiana has has some problems with its education system. They were ranked we're low and there were only several students that did well. Even though the situation is changing and the state is trying to do better with improving this part, they are still not on top. This is another reason why there are so many young people moving with the help of cross country movers in Louisiana. Still, there are a few good universities that have good ratings, so you can still have a good education if you stay in the state.
Safety concerns
With all of the mentioned above, it is no surprise that many residents of Louisiana have safety concerns. This usually happens in areas with low unemployment, ugh poverty rates, and low education. There has been a large percentage of violent crimes in Louisiana, and this comes as another reason why people move. You don't need to be worried about moving, as you can have help from cross country moving companies in Louisiana.
The most common locations residents of Louisiana move to
Since there are a lot of people moving to, we thought to give you some ideas about options for you. This is a list of the most popular states where Louisiana people have moved to. In first place is Texas, followed by Mississippi, Florida, California, and Arkansas.
Texas
This is definitely the most favorite location that your fellow residents are moving to. In one year there have been 24,500 people moving from Louisiana to Texas, which is 25% of all of the people moving that year. This neighboring country seems to have a lot of solutions to problems that people in Louisiana have. Texas has a really good economy. Each year there are more and more job openings and also career advancements. Not just that, but lower cost of living and lower housing options are great reasons to move.
This year, Texas has a cost of living of 94% which is below the national average. The median home value is $325,000. But the main reason still is the economy and the salary. The average salary in Texas is $52,000 which is $12,000 more than the average salary in Louisiana. If you were to call interstate movers in Louisiana to help you move to Texas, these are some of the costs you might encounter. The cost of moving a studio apartment is between $690 and $870, while for a two-bedroom apartment the cost would be $1250 – $1580.
Mississippi and Florida
These two states are in second and third place. Mississippi is another neighboring state to Louisiana, so no wonder that many people move there. Calling interstate movers Louisiana is easy to move to Mississippi. Being this close to their previous home can be much easier. Mississippi State is a welcoming place where you will know your neighbors and have a sense of home. People also love the great open green spaces that you can enjoy here. But, the main reasons for moving from Louisiana to Mississippi are probably the cost of living and educational opportunities. Mississippi has over 50 colleges and universities you can choose from. The cost of living is 78, 7% which is 16% less than the national average. This can mean a lot when you are moving from Louisiana. Plus the economy here is stable.
Florida has always been a part of the plan for a lot of people. While yes, they have very hot summers as well, sandy beaches make up for that. This state has been a place for retirees for years now, as they like the slow life they can get there. But, with so many young people moving, there are a lot of fun and bustling events. The cost of living is still affordable even if it is currently 1% more than the national average. A large number of jobs in transport, hospitality and other important industries will allow you a nice life here. Moving to Florida from Louisiana doesn't have to be hard. With the help of cross country movers Louisiana, you can be there quickly.
California
California as a dream country of many is not a surprise spot on this list. Each year there are thousands of people move to this state and even more, come to visit. It is a place that people think dreams are made of. With beautiful weather, sandy beaches, and lots of celebrities, it can be a great escape if you are looking for one. The economy is stable and always growing, there are always open job spots and many career opportunities for this looking to get into show-biz. Moving from Louisiana to California is expensive but can be managed with the help of interstate moving companies in Louisiana. For a studio apartment, you would need $2290-$2890 while for a two-bedroom apartment the price would be around $3020-$3790.
Moving with interstate movers Louisiana vs moving on your own
What is the difference between using professional help from interstate movers Louisiana and moving on your own? These are two different experiences. As many people look for a way to go through moving without too much stress, this is the first thing that movers can help you with. The team that you hire is made of people who are professionally trained and have a lot of experience in moving. They can organize your move in a way to respect your deadlines and lower the responsibilities you have. So, you can focus on other things you need to do.
You can go on with your days without worrying about the safety of your items while they are being loaded into the truck. Or if the materials you bought are good enough. Instead of you trying to organize your friends to help you, you can have professionals on your side. Moving on your own requires a lot of planning, renting a truck, packing everything on your own, and driving for a long time. Cross country moving companies Louisiana will do all this for you in a safe and efficient way.
Additional moving services companies have
There are a few more things that interstate moving companies Louisiana can help you with. There are many moving services that have been tailored to different moving needs. This way you can talk to the team and discover the best services that are useful for your move. You can choose between different distance moving as there are:
Other than those, you can get some specific ones you might need. For example:
How can a packing service help you in your relocation?
Still, even if all the moving services help out many people each time they move, the packing service is probably the one that is mostly used. This is because packing requires a lot of time and energy, and sometimes trying to find all that while moving and having your day-to-day life is hard. This is where professionals come in. You can have cross country movers in Louisiana help you out. They will come and carefully pack all of your belongings in a safe way. They also used high-quality materials and have a lot of knowledge about protecting your items.
If this is something that you want to do on your own, there are packing tips and tricks that you can use. Firstly, get all the needed packing materials. You will need boxes of different sizes, protective materials like bubble wrap and packing peanuts, and some tape. Place items in each box, but instead of trying to fill it with a lot of items, use protective materials to fill it to the top. This way nothing gets damaged or broken. Once you are done tape the box security and label it. Labels are very important as they will help you keep everything organized.
How can we at Verified Movers make your relocation easier?
Since you now know how interstate moving companies in Louisiana help you, how about our company? At Verified Movers we wanted to be of use to you once you start your moving preparation. We have gathered a large database of different interstate moving companies Louisiana so that we can offer you some recommendations. With us, you can be sure that the company you are looking into has been checked up and verified. This will offer you a sense of security when having to decide who to hire.
You can simply put all of your moving information into our questionnaire on our website, and we will give you a few recommendations. They will be based on your location, needs, and time deadlines. Once you get them you can proceed easily to each of the company's websites to check out their way of work. Not just that, but you will be able to see the reviews left for them by their previous clients. At Verified Movers, it is our goal to have your time and match you with your perfect cross country moving company in Louisiana.
Moving advice by cross country moving companies Louisiana
Moving across state lines can be, and often is, rather hard. Especially if you are not properly prepared for all that awaits. However, you are not all alone in this process, as Verified Movers is here for you. We will help you plan, prepare, and finally, find the best cross country movers Louisiana.
Moving with kids
As if taking care of toddlers was not challenging enough, now you have to do it while planning and executing your move. Well, the timing is perfect to hire cross country moving companies in Lousiana to help you out. At the very least, they will take care of all moving-related, while you tend to your offspring. However, if you would rather handle some of the moving processes on your own, don't restrain from asking for help still. Your friends and family can help with taking care of the kids, while you take care of those important errands.
Another challenging part of moving with kids is the way they comprehend this big change in all of their lives. Here are some tips to help you help them:
Moving with pets
Your pets need some extra attention and care as well. Visit your pet's vet and make sure that your furry friend is ready for the road. And if you need some assistance – make sure you find cross country moving companies Louisiana that can help you with this task. In a way, having a pet resembles having a child, and in that regard, your little pet will need your attention and care. Remember that this change can be more stressful to them, than to you. Devote enough time and affection for the move to be as smooth and calm as possible.
Auto shipping
Most people forget to take care of their vehicles when moving to another state. But, we and the cross country moving companies Louisiana are here to remind you to take care of yours. Visit DMV and prepare your car for the move.
If you are in need of any more moving tips to help your migration to Louisiana, remember that Verified Movers are here. Our platform not only provides quality moving assistance but also has plenty of useful advice on the relocation process itself. You have a long road ahead, and it would be best to get ready on all fronts.
Cross country moving companies by cities in Louisiana
FAQ
1. What impacts the cost of relocation?
This is a good thing to know because once you understand how interstate movers Louisiana to calculate the price, you can make your budget for moving. Although they are things that can impact some costs, like weather conditions, sometimes traffic, or adding items that have not been previously discussed. Still, there are two main factors that impact the price of your relocation. The first one is the distance between old and new houses. The further away it is, the more it is going to cost. There is a difference in local and cross country moves.
The second factor on which your price will depend is the weight it the load you need to transport. It is quite simple, the more things you have the heavier load, and the more the cross country movers from Louisiana need to load it. So, to alter this a little bit and save some money, you should always declutter your home before packing. You can store everything in a few groups, one for things you want to keep, one for giving away or recycling, selling online, or throwing away. This can lower the number of things you have and also the price of your relocation.
2. How to calculate your moving budget?
Now that you know what impacts the cost, you can make a rough budget plan for your move. Making this can ease some stress as you will know the approximate price you need to pay. You can consult your interstate movers Louisiana on the price for the distance you are moving. For the weight of the most, most companies offer free estimates to tell you how much it can cost you. This is definitely something you should use. They will either call you and inquire about the things you are transporting, or send a team to check them out. This way you can get an idea about the price for two factors.
After that, add on all the additional moving services you are using, and also you can count your movers in the price for these. Add the price of packing, auto shipping, or special item deliveries if you are using them. See if there are any additional expenses, like a storage unit or hotels you are going to spend the nights in on the drive. Once you have all that, you have your approximate moving budget plan.
3. How to choose reliable movers?
Choosing the best and most reliable movers is a crucial thing in every relocation. You will be trusting this company with everything. Your time, your things, and your money. Since there have been moving scams in recent years, you need to be careful when choosing. This is another reason to use our services, as it is our goal to keep you safe. Reliable cross country movers in Louisiana should have everything explained to you. It is in their interest for you to understand everything, and by simply calling them you can see how they act towards you.
Onto the more reliable ways to find a safe company. You need to check their licenses if they have them. There are some that are mandatory but there are also ones that aren't. After that, move to check their reviews. Each company wants to have its reviews publicly displayed as it can tell you the experience its previous clients had with them. This can prove very useful to you as you can see how they treat others and how they will treat you and your move.
4. Which licenses should cross country movers in Louisiana have?
In the US all of the moving companies who have services where they are crossing the states' border need to have the same license. They need to be registered with the US Department of Transportation. This way they get their USDOT number and can have cross country moves.
Cross country movers Louisiana need to have another license. It is a Common Carrier certificate that is required by the state. You can ask your company if they have these licenses ready.
5. How to prepare for the moving day?
You might think that once your moving day arrives, you have nothing else to do. But, making the most of your moving day is what keeps your relocation on time. So, how best to prepare for it? On this day get up early, as most of the cross country moving companies Louisiana to get to your home early. This is to stay on time and avoid traffic. And exactly why you need to be ready and not still eating your breakfast. Everything that you needed until the last day needs to be packed. This means your electronics, last of cosmetics, and your bed linen.
Also, be sure to check that all of the appliances that are staying in the house are turned off and plugged out. Make sure you have not left anything in the fridgit e or the freezer, as this can turn into a very unpleasant surprise. Once your movers get to your home you will be all ready to go. For the moving day, you can also pack an essentials bag, filled with items you might need for that and the day after. You can put chargers, electronics, basic cosmetics, and a change of clothes.
Let professional cross country moving companies Louisiana has to handle your move
New beginnings are hard as well as exciting. And that is why you should let professional cross country moving companies Louisianan to take care of every hard task that comes your way. This way you will create enough space and time for yourself and your family. You should enjoy your fresh start. And, in order to help you find quality moving assistance fast, Verified Movers has created a database filled with reliable professionals. This way, neither your move nor your quest for movers has to be arduous and tiresome. It can rather be a process you enjoy from start to finish and are happy to reminisce about. Remember, if you have any questions or concerns, we are here for your convenience, so don't restrain from reaching out. We are here to ensure your move is a pleasant experience.
Facts About Louisiana
01. Main Information
Popular Cities
New Orleans, Baton Rouge, Lafayette, Lake Charles
Governor
John Bel Edwards
US Senators
Bill Cassidy, John Neely Kennedy
State Website
State Moto
Union, Justice, Confidence
State Nickname
The Bayou State
02. Geo Population
Total Population
4,553,384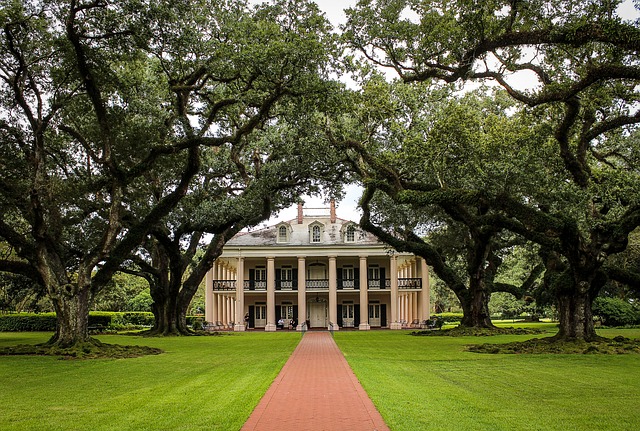 03. Education
Top 5 Elementary Schools
Isidore Newman School, Metairie Park Country Day School, Episcopal School of Baton Rouge, Lusher Charter School, Episcopal School of Acadiana
Top 5 Middle Schools
Isidore Newman School, Metairie Park Country Day School, Haynes Academy School for Advanced Studies, Patrick F. Taylor Science & Technology Academy, Episcopal School of Baton Rouge
Top 5 High Schools
Benjamin Franklin High School, Isidore Newman School, Metairie Park Country Day School, Haynes Academy School for Advanced Studies, Patrick F. Taylor Science & Technology Academy
Top 5 Colleges
Louisiana State University, Tulane University, University of Louisiana at Lafayette, Loyola University New Orleans, University of New Orleans
04. Rates
Crime Rate
33.54 (per 1,000 residents)
Average Income (household)
$53,571