There is a lot of tasks involved when moving from state to state. Not only do you have to do your research and explore your options. But, when moving from Louisiana to Texas you also have to find a moving company, pack, move and adjust to new surroundings. And while all of this might seem too much, with the right help, those tasks can be much easier. 
Do your research before moving from Louisiana to Texas
One of the first tasks that you need to do when moving from Louisiana to Texas is to do some research. It doesn't matter if you are just considering it or if you have already decided. Knowing what to expect can greatly help you in the transition. From climate differences to the job market and median income. So, before you call interstate movers Louisiana and schedule your move, find out everything that interests you. There's a lot of information both online and offline. In order to speed up your research, we're going to talk about a few key differences. And how they can affect your move and life in Texas.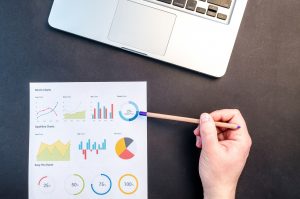 Climate differences between Louisiana and Texas
Even those Louisiana and Texas are located one next to each other, there are still some climate differences. At least if you are moving to the western or northern part of Texas. So, it's wise to look at the map before moving from Louisiana to Texas as it's climate ranges widely. From arid climate in the west to humid in the east. While Lousiana sees humid climate through the state. Fortunately, most of the best places in Texas are located in the humid part of the state. And you won't have much trouble adjusting to the new climate. You can expect to see long, hot, humid summers and short, mild winters. 
How does Texas climate affect your relocation?
When it comes to your relocation plan, it can impact you in mostly a positive way. You can move during the winter without any problems. Since they are generally mild. That way, you can avoid the peak moving season. And will probably be able to get much better prices. If that's not too important, you'll still have more possibilities. And a lot more sunny days for your relocation. 
Consider income and expenses when moving from Lousiana to Texas
One of the important factors when moving to a different state is income. But you also have to compare it to expenses. Just because you'll be earning more money doesn't necessarily mean that you'll have more left at the end of the month. And in this regard, indications are mostly positive when it comes to moving from Louisiana to Texas.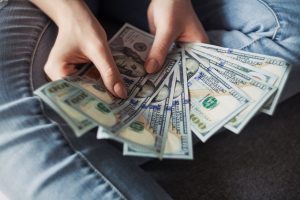 Median household income in Texas is at around $59,000. Which is great when you compare it to Louisiana's $46,000. And around the same as the US median household income. You can expect more than 20% more income. But, with higher income come higher expenses. Home prices, for example, are up to 30% higher in Texas. And you can expect prices to rise more in the coming years. Which can be both a good and bad thing. Depending on how you look at it. 
Other things to note
Aside from the climate, income, and expenses, there are many other factors that you need to take into account. Texas is a much larger state than Louisiana. And therefore there are more opportunities. Both when it comes to choosing a place to live as well as when it comes to personal career. 
Some of the largest cities and commercial hubs in Texas are Houston, Dallas, San Antonio, and Austin. Each with its own unique culture and flare. So, before you start searching for cross country movers Texas make sure you explore your destination. Either by visiting it or by reading about it online. You'd be surprised how different can cities be, even if they are located in the same state. 
Moving from Lousiana to Texas guide
Now that you know the key differences between Lousiana to Texas, it's time to start preparing for the move. And there are a lot of tasks involved. You need to be prepared for a long-distance relocation. Both when it comes to your belongings as well as yourself. You need to find a quality moving company and a place to live in a new city. And you have to get your affairs in order back in Lousiana.
Finding a moving company when moving from Lousiana to Texas
One of the key things in any relocation, especially long-distance one, is to find a quality moving assistance. It can mean all the difference between an easy and stress-free relocation and a long and hard move. So, choose wisely. Make sure to read online reviews about the company you are about to hire. And to go over all the details with them. If you need to have a car moved from Lousiana to Texas, make sure to find someone who can do that. And you can also check if the moving company offers packing services. That usually costs extra. But goes a long way in making your relocation much easier. 
Packing your belongings
Packing is one of the most time-consuming tasks when moving. You first need to go out and buy all the packing supplies that you will need. That includes moving boxes, packing tape, box fillers, and many other things. Then you have to get to work and carefully pack everything. It's important to pack each item properly since that is the best way to make sure that they survive such a long drive.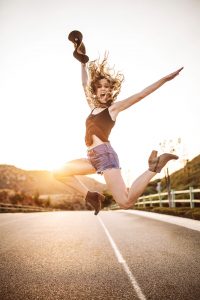 Enjoy your life in Texas
The relocation process might be long and hard. But once it's done all that is left for you to do is enjoy your life in Texas. You'll be in completely different surroundings. And a chance to explore a whole new city and state. It will take you some time to get used to all the differences. But if you did your research you'll know what to expect. And you'll be a happy Texan in no time.