Relocating to another state can be a daunting process, one that carries a lot of uncertainties. However, if you do your research right, get to know about both states as much as you can, and prepare for the moving process, it becomes a lot simpler. If you are looking to make the decision on moving from Texas to Louisiana easier, this is the article for you. You will also need to find a great moving company to get you there. If you want to get the list of all the top movers in the area, all you need to do is utilize the services that Verified Movers offer. In this article, we will be covering the pros and cons of both states, present you with some statistics, and also provide you with an overview of the moving process.
Moving from Texas to Louisiana in two stages
It sounds simple, but the stages are kind of lengthy. In any case, here's what you will need to do:
Get to know both states and their differences
Prepare for the relocation process
That's it! Simple enough, right? However, getting to know the states can be time-consuming, and the relocation process is its own sort of "wild beast". Try to focus on one thing at a time, as you will have a lot of them vying for your attention.
Learn a bit more about Texas first
You are moving away from Texas, why should you learn about it now? The answer to that lies in the fact that you may take some things for granted. Living in a state does not necessarily mean that you are aware of all the benefits that it offers. Thus, before you even consider moving to Louisiana and hiring one of the best interstate moving companies Texas has to offer, make sure that you know what you will be leaving behind. That way, you will have the best chance to adapt in the shortest amount of time.
Texas rankings
To start things off, Texas currently holds the #31 spot in the overall state rankings, according to usnews.com. While this may seem quite low, considering the economic powerhouse that Texas is, all the other factors contributed to the score. The highest rankings are, of course, in the economy (#9), fiscal stability (#10), and infrastructure (#16). All of the others are below the national average.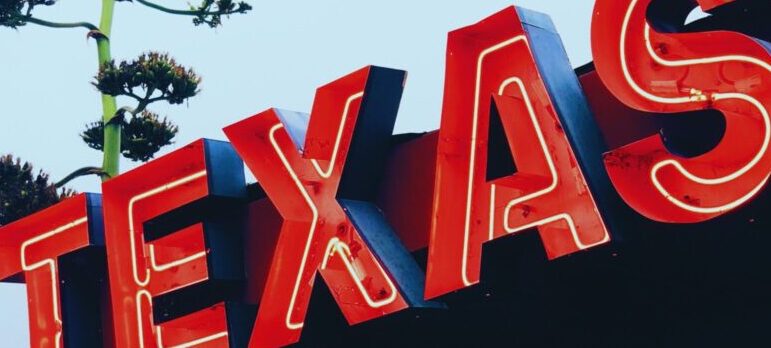 Pros and cons of living in Texas
The 5 main reasons to be living in Texas are:
Reasonable living costs
Great educational and job opportunities
No state income tax
Gentle winters
Great variety of living environments
As you can see, Texas still has a lot to offer, despite its "low" overall rating. Let's take a look at some of the cons now:
High sales and property taxes
High crime rates in certain communities
Somewhat bad access to affordable health care
A high potential for weather hazards
Urbanization takes its toll
Now, you most likely already know all about the cons so we will not be going into any greater detail.
Then look into what Lousiana has to offer
When moving from Texas to Louisiana, you will want to know as much as you can about the conditions that await. That is why it is important to learn about various aspects of Lousiana life, even visit the state in person a couple of times if you can manage it. Otherwise, you may be hiring one of the interstate moving companies Louisiana has on offer to either get back to Texas or relocate to another state. Which is not the ideal way to go about relocations. To start with, let's take a look at the rankings. 
Lousiana rankings
Well, there is no better way to say this, but The Pelican State is dead last according to the overall rankings, again according to usnews.com. If you were to look at the rankings alone, you might as well stay in Texas. However, rankings are there just to provide us with averages and some numbers. Much more important is the "feel" that the place is giving you. You might find Lousiana to be the perfect state for you. It is all individual, of course, but the fact of the matter is that Texas has the numerical advantage.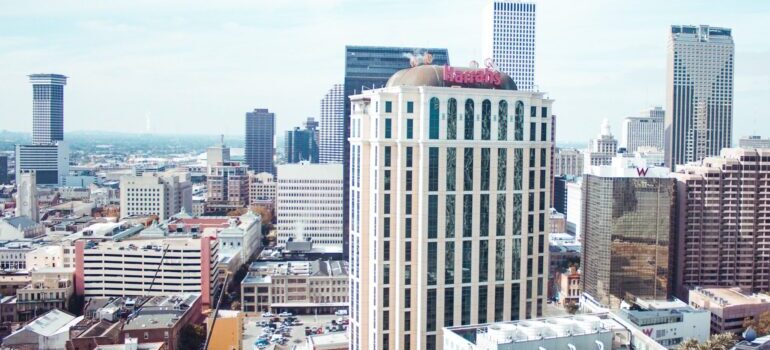 Pros and cons of living in Lousiana
Living in Lousiana can provide you with plenty of opportunities in its own right. Here are some of the major benefits to the state:
Great natural attractions
Amazing Food
Low living costs
Slow-paced
Cheap education
The fact of the matter is that Lousiana is not the most wealthy state in the U.S. However, you can enjoy a relaxed, slow-paced, lifestyle, with low living costs. There are many affordable education institutions, as well, and the food is absolutely amazing. Every meal in Lousiana restaurants is made from fresh ingredients and seasonings.
But there are some cons to the state, as you might imagine. Let's take a look at the few most important ones:
Low quality of health care in rural areas
Critters
Prone to severe weather
Limited job market
Low-quality education
While these may seem quite drastic, the fact of the matter is that all of them can be mitigated by simply having a good job. Life in Lousiana can be absolutely amazing if you can afford the added benefits/luxuries/conveniences. You might also want to read up on auto moving, as you are going to need a vehicle in Lousiana from the get-go. Oh, and there is far less traffic than in Texas! That is sure to bring a smile to your lips.
Moving from Texas to Louisiana – relocation process
Once you decide that relocation is the way to go, it is time to undertake the moving process. Here is a small list of things that will make moving easier:
Set a moving budget
Create a moving checklist
Declutter before moving
Book a moving company in time
Obtain packing supplies
Organize your time
Remember to pack the essentials bag
Moving from Texas to Louisiana may not be for everyone but there are opportunities just waiting to be exploited! If you need any more information on the moving process, you can simply get in touch with Verified Movers and we will provide you with any moving-related information you might need!