Moving across the country to a different state is a complex task. It takes a lot of effort and time to do properly. You need to plan, pack and find a capable moving company to assist you. It's not something that you can do all by yourself. And certainly not something that you can do overnight. So, you need to invest some time and effort into preparing when moving from Florida to Georgia. To make a good plan, find quality movers, and figure out a way to execute everything. But, with good organization, even the most difficult tasks can become simple. And it's the same with this relocation. Here is what you need to do to make your upcoming relocation simple and straightforward.
Research is the first thing you need to do when moving from Florida to Georgia
There are a lot of things to do when moving to a different state. But, one of the first things on your list should definitely be to do some research. That way you will be able to better plan your upcoming move and avoid mistakes that could cost you dearly.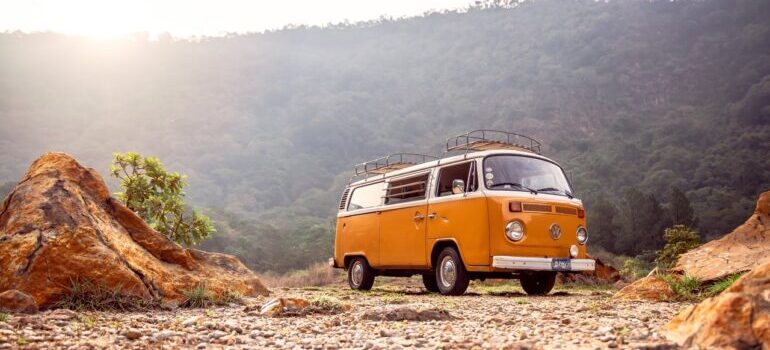 Find out what it takes to move to Georgia
Moving to a different state is by no means easy. It takes a lot of effort to plan, organize and execute your relocation. So, in order to properly plan it, you need to know just what it takes to do it. And it's not just about doing the bare minimum. You can actually make your relocation enjoyable. And it all comes with having all the information. So, take a couple of hours, or even more if you need to, and start researching. How will you find your movers? How will you pack your items? What will you do and where will you stay until your belongings arrive? And finally, what will you do in Georgia once you are settled in.
What about the paperwork? 
People that like dealing with paperwork are rare. So, you are probably dreading the fact that you will have to gather it all and transfer it. But, it can go much easier if you are organized. Don't hunt a single item at a time. Set aside an hour or so and find out all the information you need. Where do you go pick it up? And where do you take it once you move? You'll be surprised how much of it can be done online nowadays. Forwarding your mail takes just a couple of clicks. And most other stuff can also be done online or over the phone. Just keep notes and stay organized.
Research local moving companies that can help you move to Georgia
No matter how well you organize your relocation, if you don't have reliable movers to assist you, it will be difficult. So, the next order of business should be to find interstate moving companies Florida. There are a lot of them. But, it's your job to separate the good from the bad and pick the best one for the job. It's often best to contact multiple movers for a quote, but more on that later. For now, you should focus on finding quality moving companies and making sure they are legit and reliable.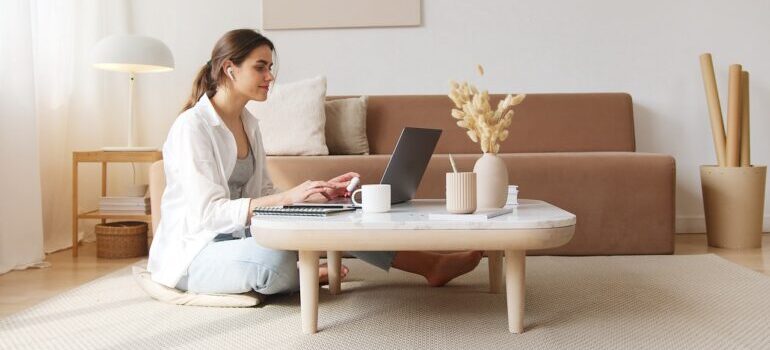 Watch out for moving scams when moving from Florida to Georgia
Moving scams are something that you should be careful about. A lot of fraudulent moving companies have excellent websites that can easily fool you. So, doing background checks on movers you find online is highly recommended. An alternative is to use an intermediary when booking movers. Verified Movers, for example, does all the background checks for you. So all that you have to do is pick a recommended moving company. No matter what the case is, make sure you read online reviews and check to see if a moving company is licensed and registered. 
Start making a plan for your upcoming relocation from Florida to Georgia
Now that you have all the information you need, it's time to start making plans. A good plan can make all the difference when moving from Florida to Georgia. The best way to do it is to create what is called a moving checklist. It's a neat little document that outlines everything that you need to do regarding your relocation. With it, no matter how complicated a task might be, you can break it down and make it simpler. So, set aside some time and list everything that you need to do. No matter how small a task might be, make sure you write it down. You can also create your checklist electronically, so you can easily share it with other members of your family. That way you can all contribute and finish much faster. 
Pick a date for moving from Florida to Georgia and book movers
Armed with your plan, it's time to set a definite date for your relocation. Keep in mind that you might not be able to get the exact date that you want. So it's recommended to leave at least some wiggle room. Start calling interstate movers Georgia and Florida that you've selected. Ask for a moving estimate. Make sure they have a date available and that they offer prices and services that work for you.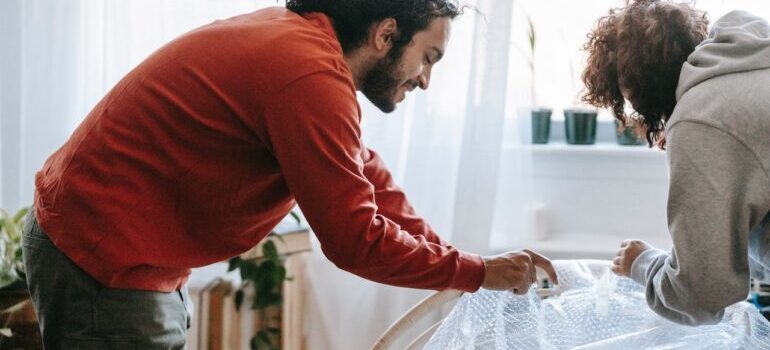 Make sure you have enough time left to properly pack your belongings
Packing is one of the most difficult tasks when moving from Florida to Georgia. It takes a long time to complete and a lot of energy. So, you should start preparing as soon as you know that you'll be moving. Even while researching, make sure you need to start looking into different types of packing materials. All that information will come in handy once you start packing. It's also recommended to read a few guides about packing. 
Moving from Florida to Georgia can be fun when you come prepared
It might all seem complicated and difficult. But, with enough preparation, a good plan, and a quality mover, your relocation can actually be fun. Instead of looking at packing as a dreadful task, look at it as a fun family activity. It's all about doing proper research, making a good plan, and having the right perspective. And you'll be on your way to your new home in Georgia in no time.