What is the secret to a good, successful move? Is it deciding upon a perfect location? Is it packing everything neatly? Or is it maybe creating the perfect organization? While all of this is a big part of the move, they are not the most important thing in a move. The most important thing in a move is hiring a reputable and reliable moving company! If you do not hire a reliable moving company, even if you have done all the previous tasks perfectly, there is still a lot of room for error. A bad moving company can offer poor service for a lot of money, damage your items, or even scam you. So, how to know whether you have hired a reliable moving company? Join us in this article as we delve deep into what are the traits of a reputable moving company.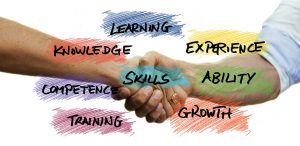 Traits of a reputable moving company
We will now list all the traits that a moving company should have in order for it to be reliable. If the company you want to hire does not have some of these, maybe it is time to reconsider.
License and insurance: Reputable moving companies have all the licenses that allow them to do their job. They also offer insurance to their clients.
Experience and reputation: If the company exists for many years, and has many a satisfied customer, it is a good sign it is reliable.
Positive reviews and awards: A company with positive reviews is more likely to offer you quality service.
Transparency: The moving company needs to be transparent in their dealings.
They offer additional services: Additional services that are free of charge are a sign of a great moving company.
Seriousness in the matter: They need to be as serious as possible when it comes to your move.
License and insurance
The moving company needs to have all the licenses necessary for them to do their job. If they have licenses that means that they are respected in their line of work. This is directly linked to the number of customers they have. A moving company without licenses will not have many people hiring them. A website called BBB has a seal of approval that they give to reliable moving companies. This seal serves as proof that the company is good enough for you to hire them. If you are doing a long distance interstate move, you should also check the FMCSA website to see if they are permitted to conduct an interstate move. If you live in Louisville, make sure that the cross country moving companies Kentucky have proper licensing for your move.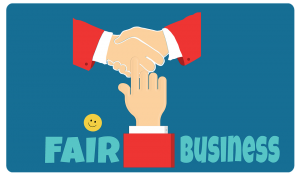 Another thing that you need to pay attention to is if the company offers insurance. If some of your items get broken during the move, it is the company's duty to either fix them or recompensate you for the damage.
Experience and reputation
This is one of the traits of a reputable moving company many people pay most attention to. The movers need to be experienced in their line of work and you should not accept anything less. This does not mean that you will not be able to find a good young company. On the contrary. They may also be a good option if you want to hire a cheap moving company. However, there is a much higher possibility that the company is good at its job if it has years of experience. And with experience comes a good reputation. Companies with bad reputation often do not last long. Another thing to mention is that experienced moving companies are also more expensive. Consider this when looking for cross country movers Oregon if you live in Portland and want to move to a different state.
Positive reviews and awards
We have already mentioned the website BBB. Other than the seal of approval, they also offer a reviewing service. When people want to leave a review of a moving company, they can go on BBB and rate the company and write what they liked about the service and what they did not. However, some companies are stooping low enough to create fake moving reviews about themselves. This is usually done by scammers and their conduct will not be tolerated after they are exposed. In addition to this, good and reputable moving companies often receive awards for their successful business. Awards are usually given to the best ones so if you want to hire one of those, the only thing that may suffer is your wallet. Totally worth it though!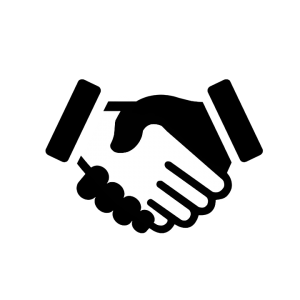 Transparency
Transparency is key in any type of business. Any type of business that is not run on deceit that is. And good moving companies never conduct their business that way! If you are aware of every single dealing your company is doing when you hired them, you can be sure that they are reliable. They have nothing to hide and honesty is important when you want someone to handle your precious belongings. True professionals will want to talk everything through with you and will reply honestly if you ask them something. Certainly one of the traits of a reputable moving company!
They offer additional services
The old mantra "the customer is always right" reigns supreme here. Even though the goal of every business and company is to earn money, sometimes they have to make compromises in order to satisfy their customer. And when a moving company does this, they can be marked as reliable. Rarely does someone deny themselves profit for customer satisfaction, and if they do, you can be sure to trust them with your belongings. They also get more and more customers when the word about their reliability spreads. We believe that sacrificing a small profit for that is a very good long term goal. Ask the moving company you are planning to hire if they are offering some free services like getting a free moving quote. If they say yes, it is a good sign that you made the right choice.