If you're moving to Oregon, let Verified Movers help you find cross country moving companies Oregon to handle the job. We offer a specter of highly qualified moving agents to help you with your interstate move. Hire an honest and efficient group of moving experts to handle your belongings without breaking the bank.
Long Distance Moving Companies Oregon
Facts About Oregon
01. Main Information
Popular Cities
Portland, Salen, Eugene, Bend, Medford
Governor
Kate Brown
US Senators
Ron Wyden, Jeff Merkley
State Website
State Moto
She flies with her own wings
State Nickname
The Beaver State
02. Geo Population
Area (sq mi)
98,381 sq mi
Total Population
4,289,439
Highest Elevation
11,249 ft
Lowest Elevation
Sea level
Time Zone
Pacific/UTC MT/UTC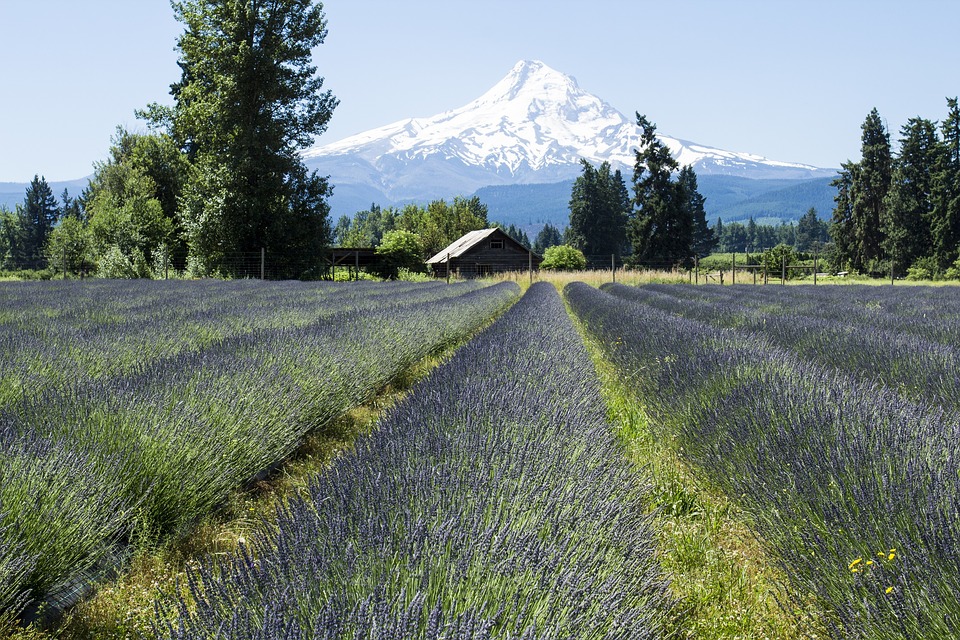 03. Education
Top 5 Elementary Schools
Catlin Gabel School, Oregon Episcopal School, Delphian School, Valley Catholic School, Hallinan Elementary School
Top 5 Middle Schools
Catlin Gabel School, Oregon Episcopal School, St. Mary's School, Delphian School, International School of Beaverton - High School
Top 5 High Schools
Catlin Gabel School, Oregon Episcopal School, St. Mary's School, Jesuit High School, School of Science & Technology
Top 5 Colleges
Oregon State University, University of Oregon, Portland State University, Oregon Health & Science University, Reed College
04. Rates
Crime Rate
30.15
Employment Rate
59%
Average Income (household)
$62,818
Poverty Rate
13.17%
Your moving process will be much easier with the help of professionals. It is simple, yet true statement. Any complex task is best completed when you have experts of the craft taking care of it. And, relocation is no exception to that rule. With the help of Verified Movers, you will be able to get in touch with some of the best cross country moving companies Oregon has to offer. Make sure to check out our database for all the useful information on the movers that can help you, as well as the reviews on the quality of their services.
Our cross country moving companies Oregon can help you relocate in no time!
Moving does seem like a daunting process. After all, there is no lack of tasks, obligations and deadlines. However, with the right moving team at your side, you will have nothing to worry about. With our assistance, you have true moving experts making sure you don't have to do as much as lift a finger during your move. We understand just how stressful and apprehensive this part can be. That is why we have made sure to provide you with all the information you need in order to know exactly what's ahead.
Use our database and ensure your smooth move
Finding the right mover for the job might seem like something that can be handled with ease. And it really can be, by using our large database. Verified Movers and our team have worked hard in order to help you get the best offer there is for you. All you have to do is establish and define your needs, wishes and prerequisites, and start your search on your website. It is that easy. By using our database you can easily compare different cross country moving companies Oregon, their services, rates and reviews. You can also check that they are reliable, properly insured and licensed.
Our interstate moving companies Oregon can provide you with a variety of moving services
Moving across the state lines is almost never easy. Almost. Our cross country movers in Oregon can help you overcome any obstacle that comes your way. At any point. And all you have to do is to say the word. Here are some of the services our moving experts can provide you with:
Commercial moving assistance
Senior moving assistance
Specialty items moving assistance
Fine art crating and handling services
Packing & unpacking services
Storage units in your area
And so much more. Give us a call at any point, or check our movers' database and move with a smile on your face!
Interstate move to Oregon Tips
Oregon is a state full of farmland and mountains and with the most inspiring coastline in North America. Or successful cross-country moves to Oregon, remember following tips.
Pick the right time for the move. You don't have to wait for prices to drop in the fall before moving to Oregon because they are the same during any season of the year. Renting a moving truck will cost you the same on every day of the week.
Think about the weathe. If you need to move to Oregon in the fall or winter be ready for rain. So, you need the maximum protection for your belongings so they don't get wet.
Plan your route and think about traffic on highways and road. When moving to Oregon, keep in mind that the bigger towns and cities have lots of traffic and the smaller communities have less, like in any other country.  But, when you move with cross country moving companies Oregon you don't have to worry about roads and traffic, they know how to handle high traffics on Fridays and during sporting events.
Cities and Metro Areas in Oregon
There are 36 counties in Oregon to choose from. There is a mix of metropolitan areas, small towns and coastal cities in the east. You just need to find an area that fits your needs and lifestyle. The most populous cities in Oregon are Portland, Eugene, and Salem. But, you can also consider living in Medford, Corvallis, Bend, Beaverton, and Astoria.
Exceptional Cross Country Moving Services – A Quick Overview
Remember: the exceptional interstate moving services start with exceptional employees. Cross country moving companies Oregon have highly trained and skilled moving experts. To ensure successful interstate move, cross country movers are friendly, customer service oriented and dedicated to helping you. With safe loading and unloading techniques, including proper safety precautions, reliable interstate movers have a full range of moving options to fulfill your specific needs. Cross country moving options include:
Full packing and moving services – your movers come in and do everything from preparation, planning, packing to the loading, unloading, and
Packing fragile items – Reliable movers have special techniques to pack and protect your fragile china, antiques, artwork, etc.
Quality packing materials and moving boxes in all sizes
Safe storage facilities – in case you are downsizing or moving to the small apartment you can install your furniture and other items in a climate controlled, secure facilities.
An exceptional cross country moving services ensure an efficient, damage-free move. Reliable interstate movers will disassemble and reassemble anything you don't want to.
Cross counrty moving companies by cities in Oregon
Let us help you plan your move!
Verified Movers are here for you every step of the way. And it doesn't really matter if you are completely new in this – we got you covered! Feel free to explore our blog and our moving advice in order to make your relocation simple and easy. And, make sure to take a look at our database filled with professional cross country moving companies Oregon can boast about. They will help you and ensure a smooth and stress-free moving process. Reach out to us should you have any questions or concerns, and we will be happy to be of service.