Asking for professional assistance when moving across the country should be among your priorities. Too much is at stake here, as interstate relocations bring an overwhelming number of tasks with them. So, it's always better to go with the safe option and make sure that your transition is smooth. Verified Movers is here to help you locate quality cross country moving companies Kentucky that will fit you best. Our platform allows for easy research, as it is user-friendly and brimming with quality companies across the US. Not only will you be able to find all the info you need to make a sound choice, but you will also get to read up on other people's experiences. Same goes for long distance moving companies Kentucky that are helping people move within this state. We are here to give you a unique insight into the quality of the services moving companies provide. Head out to our website and start preparing for your moving adventure today!
How much does one have to pay for services of cross country moving companies Kentucky?
Moving can be considered an expensive endeavor, whether you're moving alone or with professionals. Needless to say, if you ask for the services of interstate moving companies in Kentucky, it will be a more expensive option. So, naturally, people want to know in advance how much they'll spend in order to decide which way they want to go. However, determining a moving cost is a complex task, as it depends on many factors. We provide a free moving quote option on our website, where you can share more details in order to anticipate the final expense better. Until then, we'll give you a few examples.
Moving from Kentucky to Ohio; $1,900 – $3,500
Moving from Kentucky to Indiana; $1,900 – $3,500
Moving from Kentucky to New York; $2,600 – $4,700
Moving from Kentucky to Florida; $2,900 – $5,500
Moving from Kentucky to California; $3,500 – $6,500
The road to finding a professional and dependable moving company
One thing people often forget about is that finding trustworthy professionals in Kentucky, as well as in any other state, it's much easier said than done. It takes time to ensure that a certain company is, in fact, good. To be fair, once you know what you're looking for, it's quite easy. While it takes time, even that won't be too long. So, let's start. First of all, you should check if the company is licensed. You can do this by visiting the Federal Motor Carrier Safety Administration website. Once you're aware that cross country movers Kentucky are licensed, it's time to proceed with your research.
The second part of your background check is reading cross country moving companies Kentucky reviews. Why is this important? It's because you can find an ocean of information in reviews that former clients have left. Finding out about the experience of other folks will give you a true insight into what to expect from interstate moving companies in Kentucky. We can facilitate this research for you. Simply visit Verified Movers reviews and browse through useful testimonials for as long as you want.
At Verified Movers, you'll find interstate movers in Kentucky who can provide you with various services
Many cross country moving companies in Kentucky you'll be able to find on our website are properly licensed, insured, and professional. And even more importantly, they are more than able to provide you with all the assistance you might need. It doesn't matter if you are looking for commercial, household, or even senior movers – you can find everything you are looking for in our database. Just as no individual is the same, so does every relocation process differ. You have your own needs, wants and possibilities and the ideal mover for you is likely to be on the opposite side of the specter when compared to someone else.
Luckily, our website allows you to find just the perfect one for you and your current situation. Here are some of the most common services you can enjoy when relocating with cross country movers in Kentucky.
Residential moving
Furniture moving
Packing services
Senior moving
Storage services
College moving
Junk removal
Keep in mind that whether you're moving your household or your business, you can request these services for any distance. Whether you're moving locally, on long distances, across the country, or even internationally, you just need to find a licensed and well-rated company that provides it. We're sure that this won't be a problem once you check out our database. Also, you'll be able to get even more services, as the list above was just the tip of the iceberg.
Moving specialty items is not something you should worry about, because reliable interstate movers Kentucky have your back
Certain items have always proven to be very hard to transport from one place to another, whether it's down the street or all the way across the country. But the moving industry has come a long way, and this is one of the problems that reputable interstate moving companies in Kentucky have successfully eliminated. With their specialty item moving services, all your possessions will be transferred without a scratch, including the most fragile and bulky items that you own. Here are a few examples of items that moving professionals can help you relocate.
Fine art moving
Piano moving
Antiques moving
Pool table moving
What makes Verified Movers your great relocation ally?
Moving is a complex and challenging process that is notorious for the stress it ensues on many individuals. And, let us not forget that planning a move is a process as well. In addition, finding the right moving professional for the job can also prove to be a difficult task. Not to mention that the success of the latter has a great effect on the former, which only means that you have to make the right choice when picking your cross country moving companies Kentucky.
Verified Movers understands very well how arduous and stressful the whole moving process can be. From planning to picking your mover, down to finalizing it all at your new place. That is why we have made sure to do our part, and at the very least make sure one step is easier. We are here to allow you to find professional movers in a smooth, simple, and straightforward fashion. And, with over 21,000 companies sitting in our database, rest assured you're in the right place.
If you want to take a look at what other people had to say about these companies, simply check out Verified Movers reviews. In the end, if there's anything else you want to know about the moving process, visit our blog, which might contain a solution to your problem.
Cross country moving companies by cities in Kentucky
The optimal time for leaving Kentucky
Kentucky is a state with such a moderate climate that it provides you with an opportunity to relocate whenever you want. Winters aren't too cold, nor are the summers too hot. So, no matter when you decide to leave Bluegrass State, you probably won't have too many issues weather-wise. Since this is the case, you can maybe opt for a less expensive choice. Summer is by far the busiest season for cross country movers in Kentucky, and the prices reflect that by going up. Most people find summer ideal for relocations, and they're probably right. But, if you have the option of choosing any date you want, know that winter moves, especially during January, would be most beneficial for your budget.
Frequently asked questions about relocations with interstate moving companies Kentucky?
If you have some questions that are unanswered as of yet, maybe you'll find them in our upcoming frequently asked questions section.
How long with my relocation out of Kentucky last?
This very much depends on where you're going. On average, the duration of interstate moves is between 2 and 3 weeks. Needless to say, distance plays a huge role. So, if you're moving from Kentucky to Tennessee your belongings will be delivered much faster than they would if you had been moving from Kentucky to California or some other distant state.
Does it take too long for interstate moving companies Kentucky to pack up my items?
No, it doesn't. In fact, you'll be surprised how swiftly they'll take care of this task. Usually, everything is packed up in less than a day.
Will I be notified before the movers arrive?
Cross country movers Kentucky will send you a notification 24 hours before their arrival.
Do I have the option of filing a complaint if something goes wrong?
Yes, you do. Even the most reputable interstate movers in Kentucky are human, and things can go wrong. Of course, if you suspect that moving fraud has taken place then you need to contact one of these agencies and file a complaint as soon as possible:
Federal Motor Carrier Safety Administration
Better Business Bureau
American Trucking Associations
Which items will movers refuse to move?
Any flammable or hazardous items will simply not be allowed in the moving truck. That's one of the most important safety measures. This includes ammunition, fireworks, various chemicals, and even some cosmetics products. So, in order to be sure, ask the interstate movers Kentucky of your choice which items won't be allowed in their truck.
Migration trends in the Bluegrass State
We mentioned earlier that Kentucky is one of the states that have moderate weather, without any extremes. Well, that's not the only thing Kentucky is moderate at. State's moving trends are also the very definition of moderate. In 2021, 50.2% of relocations that involved the Bluegrass State were inbound, as opposed to 49.8% of outbound moves. Such a negligible difference puts Kentucky firmly in the middle regarding moving trends for states in our country. Since almost the same number of people is moving to and from Kentucky, we'll focus on the positives first, and dig a little deeper into Kentucky's inbound moves.
Why are people moving to Kentucky?
The cost of living in Kentucky is 18% lower than the US average which is certainly good news for anybody considering moving here! Chances are you can afford to buy a home or rent a property in the State of Kentucky, even in its more densely populated cities. The median home price in the Bluegrass State is $206,000. U.S. News ranked Kentucky 12th for housing affordability in the country. So, no wonder why the cost of living is the main reason why people are choosing to move to KY.
Job opportunities are actually among these reasons as well, most notably because of Louisville, which has a very strong and growing job market. Other traits of Louisville are also appealing to out-of-staters, and this city is by far the most sought-after place in Kentucky. Where are Bluegrass State's newcomers moving from, we'll find out in the next few sections.
Kentucky's newcomers are mostly moving from Ohio
The closeness and similarities between these two states are mainly the reason why people are moving from Ohio to Kentucky and vice versa. When it comes to the route from Ohio to Kentucky, almost 15,000 people relocated in this direction last year, which is a pretty big number. The appeal of Louisville is a huge factor here. To be fair, it's a big factor when it comes to newcomers from other states as well. As we said, Ohio and Kentucky are quite similar, sharing a similar cost of living, economy, and even everyday life is not too different. For those who decide on this move, it won't take them long to get used to a new environment. The most common route is from Cincinnati to Louisville, with over 1,000 relocations on a yearly basis.
The next in line of states that send most people to Kentucky is Indiana. The Land of Lincoln doesn't have exceptional moving trends, and Indianians are often choosing nearby Kentucky as their destination. One big reason Indianians are strongly considering the Bluegrass State is because of its affordability. Indiana has never been known as an expensive state, but nevertheless, it is 8% more expensive than Kentucky. For people in Indiana who are struggling to find a job that pays well, this is a big difference, and a big motivation to make the move.
A little over 10,000 people moved from IN to KY last year out of which almost 1,000 of them went from Indianapolis to Louisville. Tennessee completes the top 3 with 8,000 relocations to Kentucky in 2021. There is no standout route between the cities here, but moving from Nashville to Louisville is in the first place with over 500 relocations during that period.
Kentucky's outbound moves
As we established earlier, there is almost the same number of people moving in and out of Kentucky. So, as good and affordable as Kentucky is, a lot of people decide to leave it. Why is that? The most cited reason among Kentuckians who decided to leave the state was the job (40%). That includes people who left for better job opportunities, better salaries, or a better business environment in general. A surprisingly big percentage of people mentioned lifestyle as their main driving force towards a move (16%). And of course, as with any other state, family-related moves rank high as well. So now, let's see where these Kentuckians went.
Ohio is also the most common destination for people who are leaving Kentucky, followed by Indiana and Tennessee
Nothing new to see here, because the same three states are at the top of Kentucky's both inbound and outbound list. We'll start off with Ohio which has a pole position. Ohio welcomed 17,000 Kentuckians last year, and the numbers were similar a few years before that. The most common routes here, of course, involved Louisville. Top movers in Louisville have had their hands full with relocating people to Cincinnati, Cleveland, and Columbus. Cincinnati was the most common choice since this city welcomed around 1,000 Louisvillians in 2021.
Indiana is in second place, but fairly below Ohio in terms of attracting Kentuckians. Moving from Kentucky to Indiana was the choice that 12,000 people made in 2021. When it comes to these relocations, it really wasn't all about Indianapolis. But, to be fair, the most common route indeed was a relocation from Louisville to Indianapolis, since almost 1,000 people chose it over the course of last year.
Lastly, we have moving from Kentucky to Tennessee as the third most common choice. 9,000 relocations in this direction were enough to put Tennessee in third place. Kentuckians love Memphis and Nashville, and who wouldn't? Tennessee is also a very affordable state, with plenty of entertainment. The job markets are growing as well, especially in Tennessee's largest city. This is the main reason why moving from Louisville to Nashville was the most common choice. In 2021, 500 people went on this move, while 300 of them relocated from Louisville to Memphis.
Finally, if you're still thinking of a DIY move, here's what you need to keep in mind
If you feel like you don't need cross country moving companies Kentucky and would rather do it on your own, you should be aware of everything that a DIY move brings. First of all, let's just say it is doable. After all, even to this day, there are more people who are moving without professionals. To organize a DIY move you really need to devote a lot of your time. Hard work doesn't stop there. In fact, it only begins. You'd have to go through countless tasks on your own, and you will be exhausted when the relocation comes to a close. Relieving you of such duties is one of the main benefits of hiring interstate movers in Kentucky, but not the main one.
The main benefit is the safety of your items, and you can't put a price tag on that. The safety of your items won't be near as certain as it would if you hired reputable and experienced cross country movers Kentucky. But, we must mention that a DIY move is fairly easier to afford than a professional one. So, it's just something to think about. If you decide to go on a DIY move, you'll have our support nevertheless. You can head out to our blog to find a lot of moving advice, even for DIY moves, that will help you navigate the upcoming relocation much better.
Find trustworthy cross country movers Kentucky today by consulting Verified Movers
Moving from one state to another can be hard, even when you take into consideration the fact that we all love our new beginnings. At times, it's simply too much to handle. However, that is precisely why you should leave all the hard work to professional, experienced, and reliable cross country moving companies Kentucky. Allowing them to handle everything for you will ensure you are free to enjoy your fresh start. And, with Verified Movers, these experts will be more than easy to reach. Our platform is quite easy to navigate and it can benefit you more than you can imagine. So, don't hesitate and head out to our website. Rest assured this will prove to be one of the best decisions you've made throughout your moving process.
Facts About Kentucky
01. Main Information
Popular Cities
Louisville, Lexington, Bowling Green, Frankfort
US Senators
Mitche McConnell. Rand Paul
State Website
State Moto
United We Stand, Divided We Fall
State Nickname
The Bluegrass State
02. Geo Population
Total Population
4,518,031
Highest Elevation
4,145 ft
Time Zone
Eastern/ Central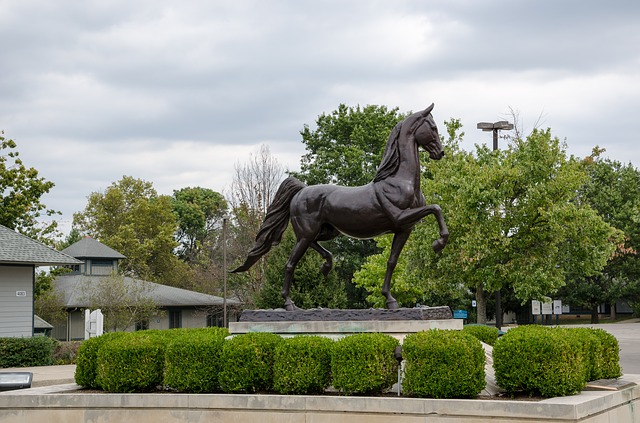 03. Education
Top 5 Elementary Schools
Kentucky Country Day School, Louisville Collegiate School, Sayre School, Walden School, Francis Parker School of Louisville
Top 5 Middle Schools
Kentucky Country Day School, Louisville Collegiate School, Sayre School, Walden School, Francis Parker School of Louisville
Top 5 High Schools
DuPont Manual High School, Kentucky Country Day School, The Gatton Academy of Mathematics and Science, Louisville Collegiate School, Sayre School,
Top 5 Colleges
University of Kentucky, University of Louisville, Western Kentucky University, Eastern Kentucky University, Northern Kentucky University
04. Rates
Crime Rate
20.19 (per 1,000 residents)
Average Income (household)
$55,454