If you have set your heart on leaving Kansas City, know that it will be a long process. Unfortunately, relocations always bring more tasks than we expected, and some of them can be really difficult to handle. But, don't let that discourage you. You shouldn't question your decision. Instead, try to make the whole moving process easier. There are many methods that will help you take some weight off your shoulders during relocation, and this article will show you exactly how to do it. Surely, the best thing you could do is hire professional moving assistance. Everything is easier when you have the experts by your side. Let top movers in Kansas City do what they do best which allows you to properly say goodbye to the city you called home for so long.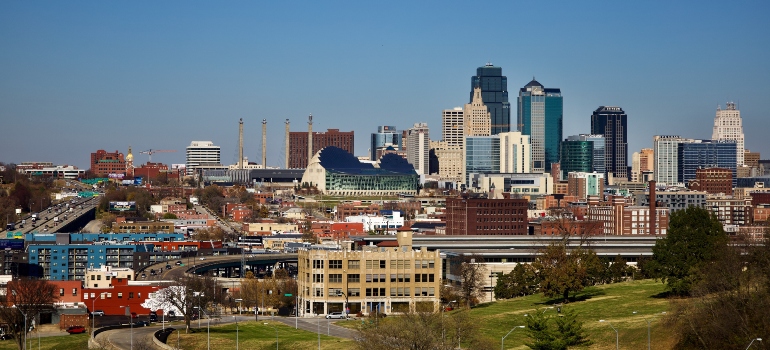 Verified Movers have put together a selection of top movers in Kansas City
It's no secret that finding a reliable company all by yourself can be tricky, and it can take up a lot of your time. And since we believe that it would be better if your precious time was used on other relocation tasks, we have put together a selection of top movers in Kansas City. There are a lot of moving companies in the Kansas City area, and we at Verified Movers have chosen some of the best ones. We paid a great deal of attention to reviews, because the best way to assess the trustworthiness of a certain company, is by seeing if their previous customers had a positive experience.
That led us to choose the movers you'll see in the section below. They have proven their quality on countless occasions and there is no doubt that they will transfer you safely and treat you with the utmost respect. With these movers, you can also expect a transfer that will be quick and efficient, and this might not happen if you were to embark on a moving journey without any assistance. And now, it's time for us to introduce you to these moving experts, who we believe are some of the best ones that operate in the Kansas City area.
When we talk about top-rated moving companies in Kansas City, one name always pops up at the top – Two Men and a Truck Kansas City. With over 700 5-star reviews and who knows how many satisfied customers that didn't have the time to leave a review, this is certainly one of the favorite moving companies for people and businesses in the area. If you want to make sure that your relocation goes well, and you do not want to bother too much with your moving service providers, this is a moving company for you. They are reliable, fully equipped, and experienced and they aspire to make your relocation process as smooth as possible making sure that all your requests are fulfilled along the way.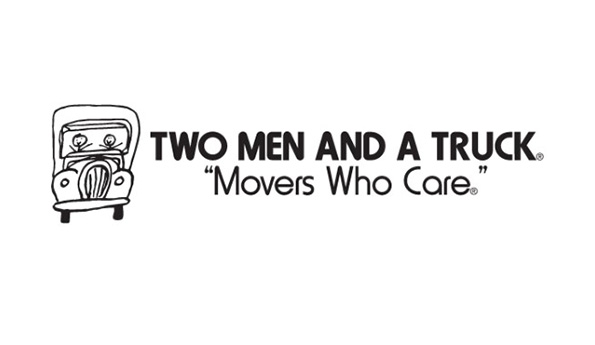 With so many fraudulent moving companies on the market, reliability has become of the most important traits when it comes to professional movers. And according to Two Men and a Truck Kansas City reviews, this is the moving company that customers trust the most. And it is all thanks to the fact that they have fully trained professional movers working in their team.
Two Men and a Truck Kansas City is the best solution when you are moving locally in Kansas City. They are fully equipped and their team of movers consists of local pros well acquainted with the Kansas City metro area. Call them if you are moving your business or your household. They also provide packing services and quality packing supplies at affordable prices.
One of the best moving companies in Kansas City is waiting for your call. Call Two Men and a Truck Kansas City today and ensure a stress-free relocation no matter whether you are moving within the city or long distance.
If you are looking for a friendly group of professionals to help you with your upcoming move, Bellhop Kansas City should be on the top of your list. This versatile and modern moving company is one of the best when it comes to customer experience, which incorporates every aspect of this company's offer. No matter whether you are moving locally or long distance these movers will make sure that you get to your new place in a relaxed and stress-free fashion. They also do not care whether you are moving in a month or tomorrow as they are one of the rare professionals on the market that offer last-minute moving services. To check their rates, call them or contact them through their website where you can get a free quote quickly and effortlessly.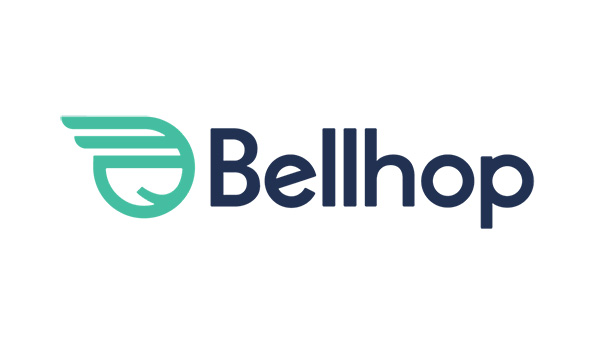 Reading some of the top-rated Bellhop Kansas City reviews we see that this moving company has a special relationship with its customers. Of course, their dedicated and friendly movers, and courteous and polite agents take all the credit for this. If you decide to move with their assistance, they will make sure that you experience a top moving experience no matter the circumstances.
Bellhop Kansas City has a wide and unique offer of services, which says a lot about their qualities and competence. They do residential and commercial relocations in Kansas City as well as across the country. They also offer last-minute moving services, something that only the finest movers can handle. And they are flexible regarding the amount of help that you want to hire. If you want full moving service or just hourly labor they are at your disposal.
For all your moving needs, Bellhop Kansas City has an answer. If you want to avoid all necessary complications during your upcoming move, the solution is in front of you.
KC Movers is one of the top-rated moving companies in Sunflower State. For more than 16 years they have been one of the top choices for all individuals and businesses relocating in and around Kansas City and the Overland Park region. They are versatile, flexible, experienced, fully equipped, and dedicated to providing premier moving services no matter the situation. If you are tired of going through a torment every time you have to move, it is time to call KC Movers and let them handle your relocation. We are sure that you will be more than satisfied with what this moving company has to offer.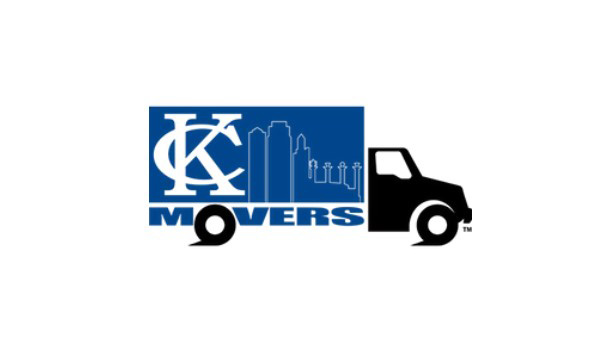 According to KC Movers reviews, this is one of the top-rated moving companies in the city. And when such a large number of customers say that they are fully satisfied with services and rates, you got nothing left but to comply. Reliability, experience, and dedication are just some of the terms that best describe how this moving company conducts its business. Do not miss this chance to experience it for yourself.
Versatility and flexibility are some of the most important parts of running a moving business. According to this, KC Movers is one of the best moving companies in the area. They do residential and commercial relocations locally in Kansas City and they are known as one of the most trusted local movers in KC. In addition to local moving services, KC Movers also handles long-distance relocations in the state of Kansas and across the country. If you need packing services or you just want to have professionals help you load and unload your rental truck, they can do that as well.
KC Movers is the best way to an enjoyable and carefree move. Do not miss an opportunity to schedule them for your next move.
If you just started planning your local move anywhere in Kansas City area, you should consider hiring A Friend With a Truck. When relocating anywhere, even just down the street, you want everything to go smoothly, without accidents, and delays. This company is one of the most reliable and highly rated in Kansas City area offering various customized services to everyone. They can relocate your belongings, deliver some items for you anywhere, and clean and declutter your entire home if needed. Above all, all of these services are offered to you without any hidden fees at very competitive prices.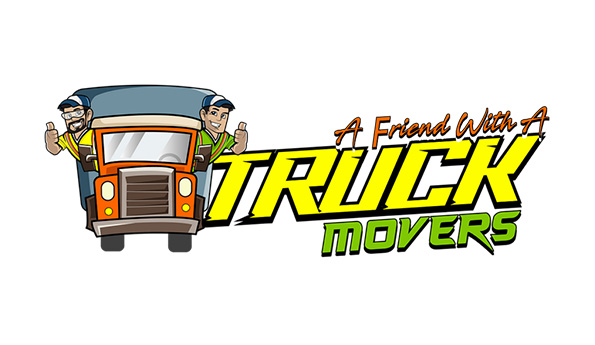 According to A Friend With a Truck reviews, this company is one of the best companies providing top-quality services and ensuring maximum security and reliability to its customers. Whether you are moving to a new apartment, or house, or simply relocating your office, you want the best possible service. With A Friend With a Truck, you will get the best possible experience at very affordable rates.
You don't have to spend weeks packing all your belongings, wrapping them up, and figuring out how to relocate them to your new home. With A Friend With a Truck, everything can be done in no time. Their experienced and highly trained team of movers will take care of all your belongings, especially when you don't have time to pack for your move.
If you don't want to wait anymore, and you wish to start your relocation now, give them a call and get your quote even today. With A Friend With a Truck you will not have to worry during this stressful time. No matter where you decide to move and what kind of service you need, they will treat you like their best customer. Don't waste your time anymore and contact them now for your next move!
For all your residential and commercial moving needs, Moving Proz Kansas City is at your disposal. If you want to make your relocation smooth and stress-free, having the right type of help is more than necessary. To ensure professional, high-quality assistance, make sure that you give these movers a call. They can help you move your home or your business in Kansas City and beyond at affordable rates and we are sure that you will be more than satisfied with their quality relocation services.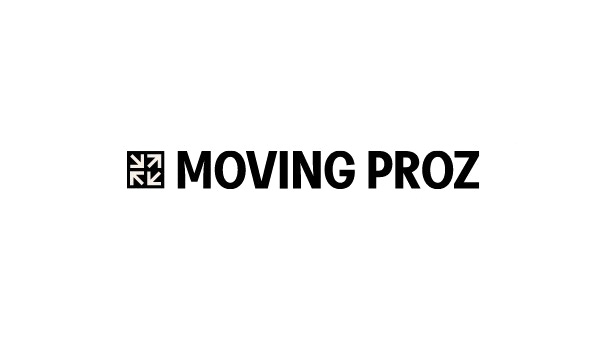 As a female-led business, this moving company had to go through a different path than most moving companies. Despite that, they have become one of the leading moving companies in Kansas City. Now, when you take a look at Moving Proz Kansas City reviews, you will see that they are highly praised for their reliability, experience, and devotion. If you want to see their expertise in person, make sure that you give them a call today.
Moving Proz Kansas City offers a variety of moving services. They relocate households and businesses locally in Kansas City as well as long distances. In addition, they also provide professional packing services for customers that do not have time or will to pack on their own. Moving Proz Kansas City is also one of the rare moving companies in the city that offers piano moving services. If you own a piano, trusting it to Moving Proz Kansas City experts is the best way to relocate it damage-free.
Moving Proz Kansas City is a moving company dedicated to providing high-quality moving services at reasonable prices. If you are tired of dealing with reckless and fraudulent movers, this is a moving company for you. They offer free moving quotes on their webpage but you can also call them directly to schedule your upcoming move.
If you are still looking for the best moving company in Kansas City area, hiring Moovers Moving & Storage for your relocation is the best thing you can do. Whether you are moving long-distance, across the street, or moving your entire business, they are your best option. One of the top-quality and most reliable companies will assure a successful move without any delays. All you have to do is call them right now and get your free estimate. They will provide you with all the information you need.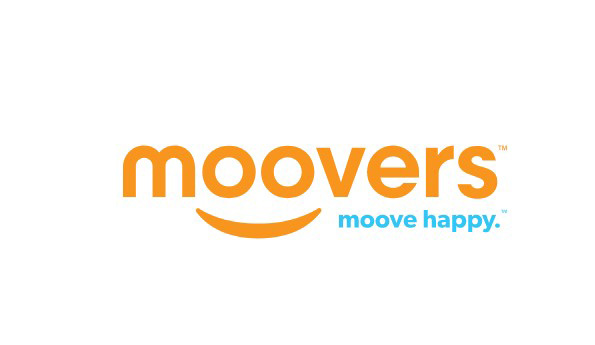 Moovers Moving & Storage Kansas City can assist with packing your belongings no matter the clutter you have around you. Above all, they can store all of your belongings short and long-term in their storage units. Their storage units are climate-controlled, reliable, and under surveillance, so you can rest assured. Many of the Moovers Moving & Storage Kansas City reviews claim that this team of movers is the best thing you can choose for your move. They are efficient, fast, and completely reliable.
If you are moving your office and business to a new location, or simply to another floor, you can still hire Moovers Moving & Storage Kansas City. They are willing to do everything for you They will pack, label, and move all of the items, even do all do heavy work for you. Their long experience, professional, and equipped staff will provide you with the best possible experience. Everything can be tailored to your specific needs and wishes.
Whatever you decide, you need to call Moovers Moving & Storage Kansas City right now and get your quote. Moovers Moving & Storage Kansas City offers services at quite affordable rates without any hidden fees and costs. Stop looking around and use this opportunity for the most successful and efficient relocation.
What is there to know about the relocation process?
Moving can be a wonderful experience that brings so many positive changes to our lives. However, dealing with the whole process can be quite difficult. Simply, there is an overwhelming amount of tasks that need to be done in order to complete the process successfully. Of course, we don't want to scare you. We simply want to warn you about everything that awaits, so you avoid any last-minute stress. Expect a lot of paperwork which is expected when you're changing the address. Notifying everyone about your new place, and canceling utilities, none of this is hard, but it will probably take a lot of your time.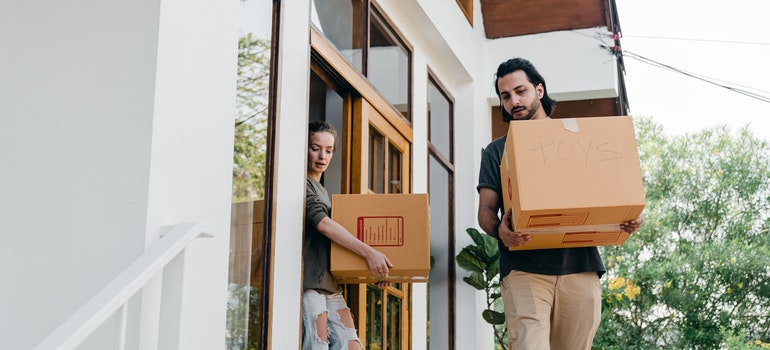 After that, there will be some physical and emotional challenges. Although your moving journey has many upsides, it's not easy to say goodbye to your old home and your loved ones. As for physical challenges, this is something you can avoid depending on which moving option you choose. DIY moves bring a lot of work, and professionally-assisted ones are much easier in that department. But, more about that in the next section. We just wanted to show you that relocations are not something that should be underestimated. That being said, with a good early plan, and ideally, with the help of top Kansas City movers, you should expect a fun moving journey.
Choosing a DIY move: Pros and cons
If you made a decision to move, now is the time to figure out how. You can opt for a DIY move, rent a moving truck, or ask for professional assistance. Obviously, your first instinct tells you that you should go for a DIY move, without wasting your time on hiring moving professionals. So, let's take a look at DIY moves and their pros and cons. Well, the only true benefit of DIY relocations is the fact that it's much cheaper than the professionally-assisted option. Ultimately, for budget reasons, it may be worth it to give it a try. But, before you decide to go for it, you need to be aware of the downsides.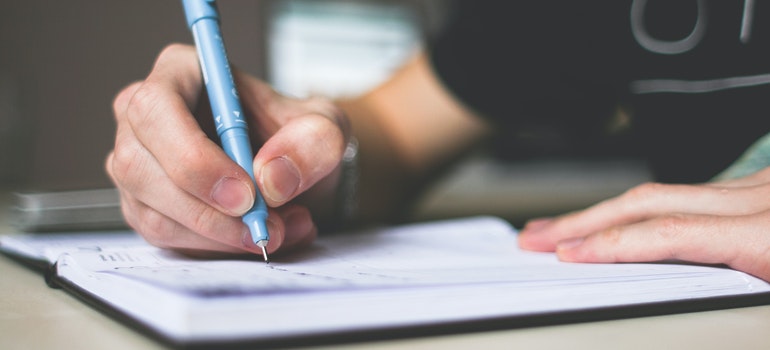 A lot of hard work is surely the biggest downside of DIY relocations. Organizing a DIY move is complex and you should be prepared to spend a lot of time on it. But, it's manageable. If you have enough time and energy to go through all of this alone, in the end, your relocation will be successful. Nevertheless, ask for as much help as you can get. That will give you a chance to get through the process without complete exhaustion. Friends, family, coworkers, or whoever it is that is willing to give you a helping hand, you should ask them.
Hiring top movers in Kansas City is the key to a stress-free moving journey
If you're still undecided about the prospect of a DIY move, now we'll cover the professionally-assisted moves and their pros and cons. Truth be told, since the only upside of DIY moves is the affordability, the only downside of professionally-assisted ones is, naturally, the fact that they are the more expensive option. As for the benefits, they are numerous. Hiring moving experts, especially when you're going on a move across the country, is by far the best option. Cross country moving companies Kansas City will transfer you safely and quickly. This is because some of the best Kansas City movers have too much experience for anything to go wrong.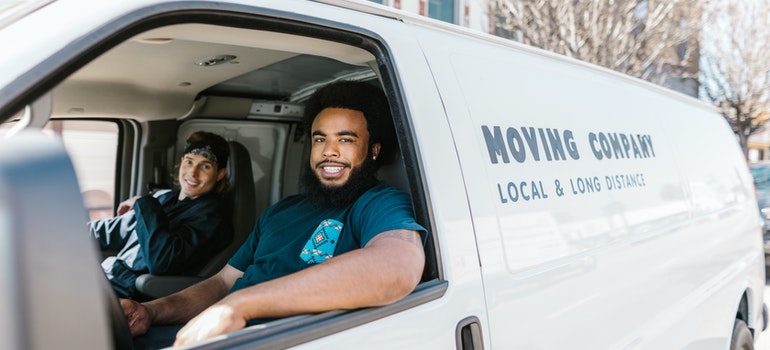 With quality tools at their disposal, the safety of your items is guaranteed. But that's not the only benefit. Think about all the hard work you're going to avoid completely if you hire these professionals. You'll be able to start your life in the City of Fountains on a high note, without any unnecessary stress. Not to mention there is a variety of services that top Kansas City movers offer, which we'll talk more about later. Even the expenses, that we mentioned as the only downside, might be much smaller than you expect. After you get a free moving estimate, you may be pleasantly surprised with the outcome.
There are a lot of moving options to choose from when doing business with top movers in Kansas City
So, what does it look like to do business with top movers in Kansas City? Well, after you find a company that suits you the most, if they are some of the best Kansas City movers, they will offer you a whole lot of services. Right away, reliable and transparent companies will give you a moving quote that's free of charge. After that, it's up to you to choose what your relocation is going to look like. For example, you can opt for a full-service move, which is the best option by far. If you ask for a full-service move, moving experts will take care of pretty much everything, which is really handy during long distance relocations. You can sit back and relax while long distance movers Missouri do what they do best.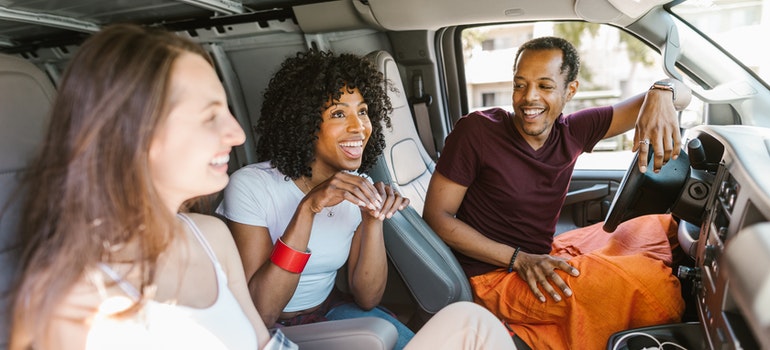 Special services
This is where it gets really interesting. With the variety of special services on offer with Kansas City top movers, you can optimize your moving journey and navigate it however you want it. In the list below, you will find some of the most popular services that moving companies provide to their clients.
Piano moving. If you have large and expensive items, like pianos, moving them by yourself might be a huge mistake, even more so if you're inexperienced. These items shouldn't be put at risk, and if you're loading and transferring them by yourself, that's definitely a huge risk. So, it would be advisable to ask top Kansas City movers to help you out with it. After all, they're the ones who have transferred them successfully on countless occasions.
Packing services. This is perfect for people who have neither the time nor the energy to deal with the packing. Luckily, some of the best Kansas City movers can help you out, and they will also bring their own packing material, so you won't have to walk around the shops all day in order to purchase these materials.
Auto moving. If you're a car owner, and you're worried about the safety of your vehicle during the moving day, this is a service for you. Moving professionals can spare you a long drive, and transfer your car safely.
Storage services. If you have too much stuff to transfer on a moving day, leaving some of it behind might be a good solution. And the best place to leave it is at the storage unit. Moving experts can offer you modern climate-controlled facilities where your stuff will be stored for as long as you want.
Traits of top Kansas City movers
By now, we have covered as many benefits of hiring top movers in Kansas City as we could. So, the question now is how do we know for a fact that a certain moving company is trustworthy and reliable. Well, the truth is, if you want to be 100% sure, there is some research that needs to be done. That's why we'll show you exactly what to look for. The first thing you should pay attention to is the company's rating accompanied by reviews. The reason behind this is simple. If the majority of their previous clients are happy with their moving experience, you can expect the same with your relocation.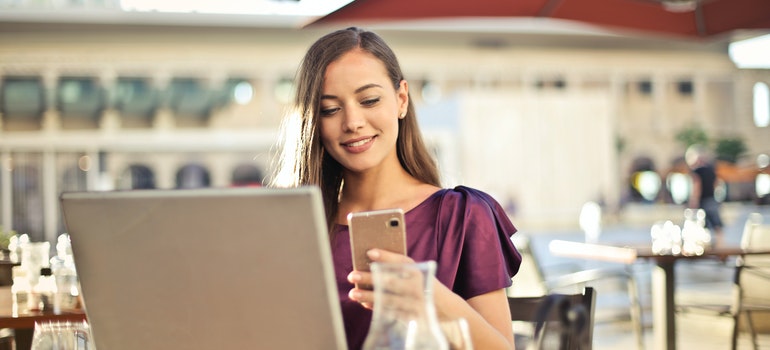 The next thing to look out for is how they treat their clients. Contact them and see how they communicate with you. Kansas City top movers will be polite, and patient, and they will treat you with respect. The same goes for their customer service, which needs to have all the aforementioned virtues, and it also needs to be available for the majority of the time. And, finally, although it goes without saying, serious moving businesses need to have the best possible equipment.
Keep these red flags in your mind in order to stay clear of moving scams
When researching moving companies, looking for warning signs is as important as looking for good signs. To some extent, you can make a choice while looking for traits of top Kansas City movers and eliminating companies that don't have these traits. Still, it won't hurt to take a look at some red flags just to ensure that you'll end up with trustworthy professionals.
Low ratings and bad reviews. Usually, the easiest red flag to notice, yet one of the best ways to assess the company's reliability, is looking at ratings and reviews. We must say that low ratings and bad reviews don't necessarily suggest that it's a case of a moving scam. These movers could just be incompetent. However, in both cases, you don't want to go anywhere near them.
Lack of important information. A company that withholds important information is definitely doing something suspicious. Whether it's the lack of information on their website, or if they're refusing to share them with you in person, you should look elsewhere.
No licenses. Top movers in Kansas City will be licensed and have all the paperwork needed to do their job properly. If you encounter a company that doesn't have licenses or doesn't provide moving insurance, it's usually not a good sign.
Bad/Non-existent customer support. We already mentioned that good customer support is one of the traits of top movers in Kansas City. Naturally, if the company it's difficult to reach or their employees are rude they can't be considered true moving professionals.
Asking for payment in advance. If the movers are rushing you to sign everything they prepare, and insist on you paying them in advance, this has a moving scam written all over it.
Verified Movers are looking after you!
We mentioned earlier that relocations can be quite tricky to handle. That's why you should get as much help as you can if you want to get through the process unscratched. So, if you need a proven ally in this journey, Verified Movers are putting themselves at your service. We have almost 20.000 moving professionals in our database, so there is no question that the right movers for your relocation are right here on our platform. For example, if you're moving between two states, we could find you experienced cross country moving companies Missouri in no time.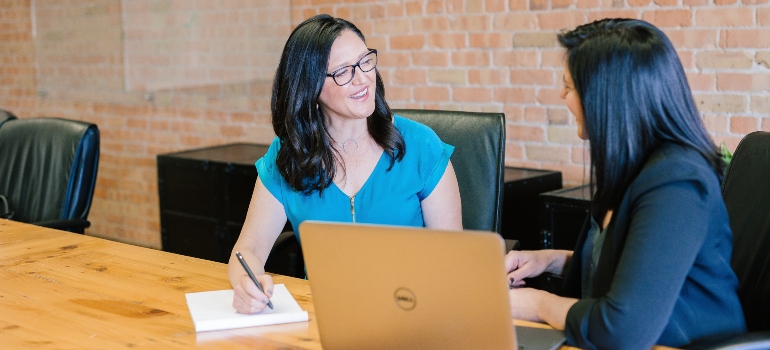 The same goes for top movers in Kansas City, that are ready to tackle any task no matter the size. Not only that, but you can find a lot of moving advice on our blog. These posts will help you handle day-to-day tasks during relocation with more efficiency. We want you to have the moving experience to remember and prove that the moving process can be fun. Since we build our database around the reviews, we encourage you to share your opinion once the relocation is done and dusted.
Moving trends in Kansas City
If you're thinking of moving to Kansas City, you'll be pleased to know that you're far from being the only one. Unlike a lot of other metro areas across the USA, Kansas City is showing positive moving trends, and not only that, but they are getting stronger each year. The pandemic that's hopefully behind us now, has actually improved the moving trends in the City of Fountains. A lot of people left big cities that are known for their high costs of living and moved to places like Kansas City which are big, and yet, affordable.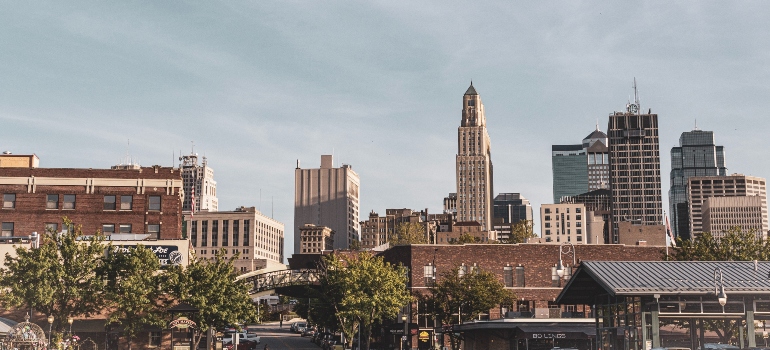 Over the last few decades, migration to Kansas City has been so strong that the city outgrew St. Louis, which was the largest city in Missouri prior to this. Even after that happened, Kansas City kept on growing, while St. Louis was either showing negative trends or just the slightly positive ones. As of today, Kansas City is among the top places, if not the best, to live in Missouri. The City of Fountains has recorded a population growth of almost 10% between 2010 and 2020. Movers across the whole country are often choosing this city as their new place of residence, and in the next section, we'll mention where are most of them coming from.
Where did the new residents of Kansas City come from?
We established that Kansas City is quite popular nowadays, so let's see where are all these new residents coming from. Below, you'll find a list of 10 metro areas that are sending the most people to Kansas City.
Lawrence, KS
St. Louis, MO
Springfield, MO
Wichita, KS
Topeka, KS
Columbia, MO
St. Joseph, MO
Manhattan, KS
Chicago, IL
Dallas, TX
The first thing you can notice about this list is that it contains cities that are mostly in Missouri or Kansas. However, that doesn't mean that people don't come to Kansas City from other states. This list is actually a good reflection of how Kansas City has become the undisputed center of this region, with people from smaller nearby cities moving in flocks to the City of Fountains.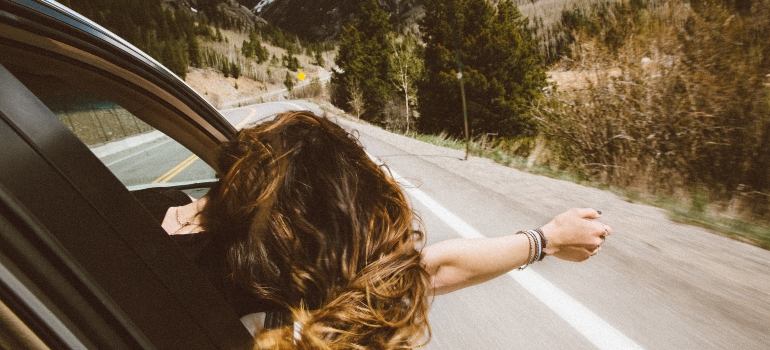 What about those who left the City of Fountains?
These are the cities that former Kansas Citians chose most frequently for their new place of residence:
Lawrence, KS
St. Louis, MO
Dallas, TX
Springfield, MO
St. Joseph, MO
Columbia, MO
Denver, CO
Phoenix, AZ
Wichita, KS
Minneapolis, MN
Although there aren't many differences in this list from the one that concerns inbound moves, we can see a few notable names. For example, moving from Kansas City to Denver, Dallas, Phoenix, and Minneapolis tells us that people from smaller cities are moving to the City of Fountains, but the ones who are leaving it, are going to other big cities that aren't far away.
Is Missouri following Kansas City's positive moving trends?
The Show-Me State is not as popular as its biggest city. However, unlike the majority of neighboring states, it is showing steady numbers. Truth be told, they are slightly negative, but it isn't anything drastic. To be precise, 48.8% of moves involving Missouri are inbound, while 51.2% of them are outbound at the moment. Since the outbound moves have a narrow advantage, we'll talk about them first. Former residents of Missouri are most frequently choosing Kansas, Illinois, Florida, Texas, and California. Moving from Missouri to Kansas is by far the most popular relocation. Between 20.000 and 30.000 people from the Show-Me State move to Kansas on a yearly basis.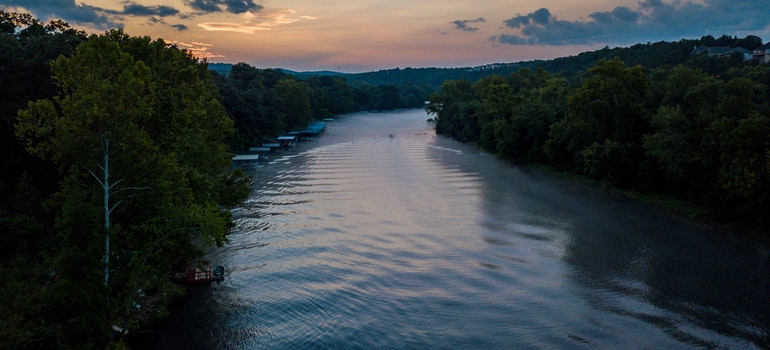 As for Missouri's newcomers, the majority of them are coming from, you can guess it, Kansas. Not only that, but the top 5 are exactly the same as for the outbound moves, although it's worth noting that Texas replaced Florida at the third spot. So, it's true that Missouri's numbers aren't exactly following Kansas City's, but it's difficult to expect them to. If you consider the fact that St. Louis, not long ago the largest city in the Show-Me State, and now the second-largest, is getting empty, these moving trends for Missouri are actually a pleasant surprise. But, Kansas City remains the best place in the state for movers.
The cost of your Missouri relocation
Giving you an exact number for your Missouri relocation is unfortunately not possible without any knowledge about some specific details. But, we want to give you a rough estimate, just so there aren't any major surprises when you get a free moving estimate from the moving company of your choice. By the way, that free moving estimate you are about to get is something that will give you a much better idea of how much is your relocation going to cost. We're only here to give you an average range, but keep in mind that the final price could be both below and above this range. To give you a few examples, we choose 3 states that are sending most of their people to Missouri:
Moving from Kansas to Missouri. Well, these two states are next to each other, which is the biggest reason people move from one to another. This interstate move is one of the least expensive ones, and on average, it will cost between $2,000 and $3,600.
Moving from Illinois to Missouri. The same thing goes for Illinois, which is east of Missouri. You can expect similar prices to the ones above. So, the cost is also between $2,000 and $3,600 on average.
Moving from Texas to Missouri. Since Texas is a little further than the aforementioned states, this relocation will be slightly more expensive. If you're moving to Missouri from the Lone Star State, the average price range is $2,600 – $4,300.
Choosing the right time to move might help you cut the expenses
One of the best methods to make your relocation at least slightly cheaper is moving during the time of the year when movers aren't busy. Of course, this only work if it's possible for you to choose a certain month. So, the summer is the busiest season of the year for movers. For this reason, the price of your relocation will be lower during the winter, especially in January. Another thing you can pay attention to is the time of the month. The first, as well as the last week of any month, will be busier than the second or the third week. So, naturally, prices will be slightly smaller during the middle of the month.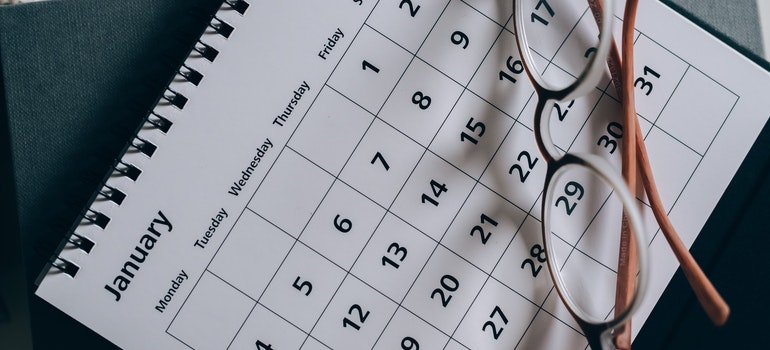 The housing market in Kansas City
Now that the discussion on moving trends is over, it's time to take a look at the real estate market in Kansas City. We saw earlier that Kansas City is quite popular among movers, so it's natural to assume that there is a big demand for real estate in the City of Fountains. So, as you can expect, the housing market in Kansas City is hot and the prices are rising swiftly. But, we'll get to that later. For starters, we'll take a look at the current prices, and after that, we'll mention some predictions, and investment opportunities as well.
How much does it cost to purchase a home in Kansas City?
If you're moving to Kansas City with the intention of becoming a homeowner, current prices shouldn't put you off. The median home price in Kansas City is $333,681. For a city with so many newcomers, this is a reasonable price. In fact, it's still slightly lower than the USA average. What's interesting about this real estate market is that there is a slight shortage of supply, mostly because the demand is so high. It's worth noting that while Kansas City has relatively affordable housing, it's much more expensive than the Missouri average. The median home price in Missouri is $222,000 which is a lot less compared to the City of Fountains. However, Kansas City is by far the best place to live in the state so it's not surprising that real estate prices in the city beat the state's average by a large margin.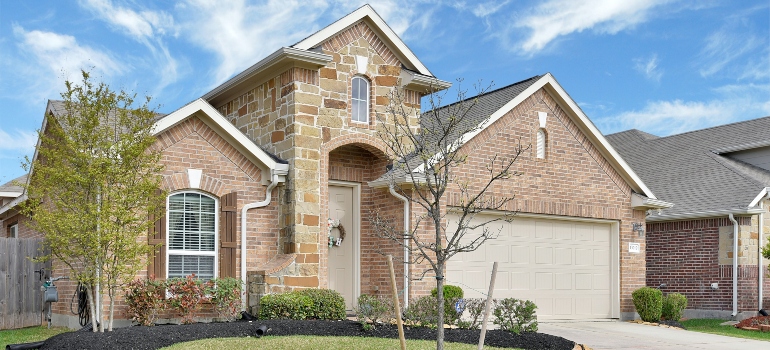 Renting an apartment in the City of Fountains
Rents in Kansas City are really affordable. So, choosing to rent an apartment after moving there, at least in the beginning until you get to know the environment, might be a good idea. Even if you want to rent indefinitely, things are looking quite good. Although the prices are on the rise, it remains to be seen for how long are they going to be affordable. But, in the near future, renting an apartment until you find a home you want to purchase is definitely a good choice. So, let's take a look at current average rent prices in Kansas City depending on the size of the apartment:
Studio apartment – $890
One bedroom apartment – $1.000
Two bedroom apartment – $1.230
Three bedroom apartment – $1.400
Four bedroom apartment- $1.450
As you can see, the prices are quite appealing. Even three and four-bedroom apartments are reasonably priced, and the other ones with less space are much cheaper than the USA average. Looking at this, rents are actually more cost-effective than purchasing a home, which is usually not the case. Therefore, all things considered, renting an apartment in Kansas City seems like a good option.
What will the future bring?
Accurately predicting something that's volatile is never an easy task. Although real estate markets unlike some other markets aren't extremely volatile, they are easily affected by external factors, which can swing the prices one way or the other. However, all the current data suggest future growth for housing in the City of Kansas City. Looking at trends, we can see that home prices in the City of Fountains rose by 16% over the last 12 months. That puts Kansas City among the top USA cities in this category since this swing is enormous. This jump is not likely to be repeated in the next year though.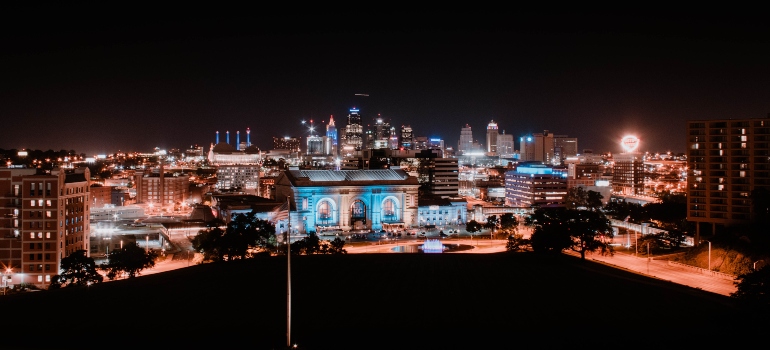 Still, current forecasts suggest a 10% rise over the next year. If similar trends continue after that, some homes in Kansas City might get out of reach. Naturally, you can expect the rents to follow these percentages. If you're wondering about the places close to Kansas City, but not in the city itself, it won't be much different. Similar results are expected for the Kansas City metro area and the whole of Jackson County as well. Simply put, everything points to further growth which is not a surprise considering the big demand combined with limited supply. Buyers are often forced to compete with each other, and that obviously brings the price jumps that are not likely to stop any time soon.
Property investments in Kansas City
All things considered, it seems like now is the right time to invest in Kansas City. This is, of course, if you're looking to purchase a home and live in it. Prices are going one way only, and that is up. So, if you prolong the purchase, prepare to pay more than you would if you made a decision soon. But, it needs to be said that investments are not something that should be rushed. Take your time and think about it properly. If you were thinking about buying a property with the intention to rent it, it's a slightly different story. It's true that the rents are rising, but they are still very low so it would be more of a slight and steady profit than the return on investments in a short period of time.
The affordable cost of living is one of the best things about the City of Fountains
Kansas City has many great things about it, but if it was an expensive city to live in, it probably wouldn't be so popular. Luckily, that's not the case because the City of Fountains is very affordable considering its size. The cost of living in Kansas City is 5% lower than the nation's average. Although, it's worth noting that it's also 5% higher than the Missouri average. However, the Show-Me State is one of the cheapest ones to live in, and taking that 5% higher cost of living in Kansas City won't affect your prospects because the City of Fountains is arguably the best place in the whole region. We already saw that home prices are around the nation's average, but the other aspects of the cost of living are swinging the percentages in favor of Kansas City.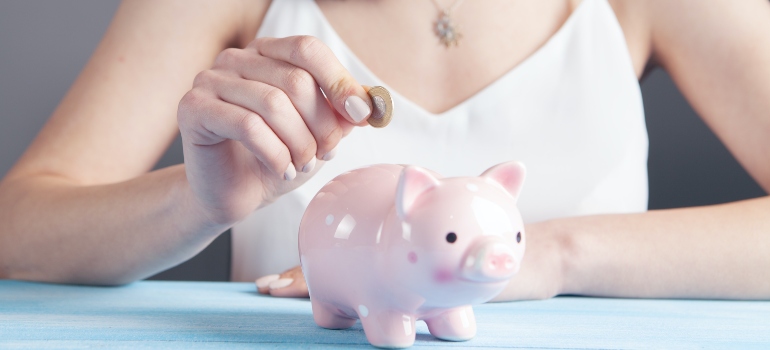 Now, let's move away from the percentages and take a look at some average prices. We have put a selection of 10 expenses you're going to face either all the time or every now and then. Once again, please note that these are only the average prices, while the exact price depends on many different factors.
Loaf of bread – $2.55
Gallon of milk – $2.22
Carton of eggs – $1.57
Apples (1kg) – $3.55
Meal, for one person, at an inexpensive restaurant – $18
Cappuccino – $4.75
Beer, draught (0,5l) – $5
Utilities (monthly) – $170
Internet (monthly) – $66
Cinema, one seat – $11.5
Does Kansas City have a promising job market?
We've been looking at the financial side of living in Kansas City for a while now, and now is the time to conclude that story. Of course, no better thing to finish it with than the job market, because all these low prices can't account for much if you don't have a job, or you have a job that pays poorly. Well, for starters, we can say that Kansas City has a healthy job market. Not only that, but according to some reports, the Kansas City metro area is among the top 10 hottest job markets in the United States. To be fair, that list only takes into account metro areas with over 1 million residents. Still, it's a very promising sign, and here is another one. Over the last 10 years, the job growth increased by 8%.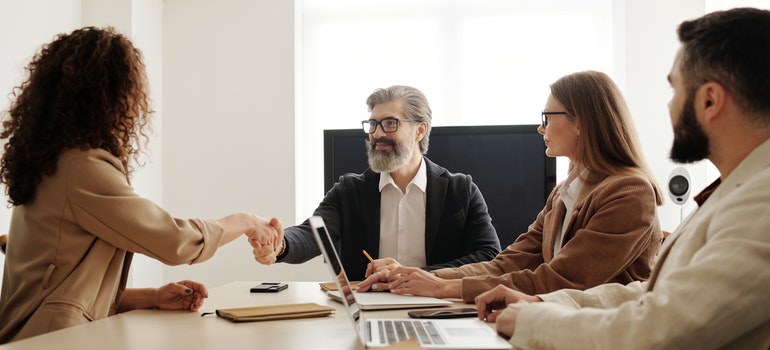 As for the salaries, they are more than decent. Considering that the cost of living in Kansas City is 5% lower than the nation's average, you'll be pleased to hear that the average yearly salary is $67,000, which is higher than the nation's average. Another upside is that the wages are rising steadily. When you add the fact that the job market is growing, it's fair to assume that you won't find it hard to get hired. Although, that depends on your profession and the career you're looking to pursue in the City of Fountains. Nursing jobs lead the line of the most in-demand jobs in Kansas City, but there are a lot of openings in various fields. Therefore, everyone has an opportunity to find something for themselves in Missouri's largest city.
Final thoughts on your Kansas City relocation
All things considered, Kansas City is a great place. It's far from being expensive, and you can't ask for much more from a city that big. However, if you decided to move there, it would be better to hurry up because the housing prices are growing rapidly. And, if you want to get there without any moving stress, you should strongly consider hiring top movers in Kansas City. They know what it takes to transfer you safely, and with their experience, you should expect nothing less than smooth sailing. Remember to start planning early regardless of which moving option you're choosing. This will help you avoid last-minute stress which is the last thing you want around the moving day. We wish you a safe trip and many happy memories in the City of Fountains!