Cross country (interstate) moving companies Missouri
Get Your Instant Moving Quote
Sponsored Companies

Verified Business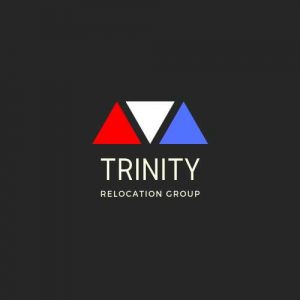 2300 Palm Beach Lakes Blvd Suite 301, West Palm Beach, FL, USA
Moving to Missouri means you are moving to a state where half of the entire population lives in the two largest cities because rural areas are calm and quiet. Pick the city where you want to live and hire cross country moving companies Missouri to help you move to state capital Jefferson City, the business hub Kansas City, St. Louis, Springfield, Columbia, St. Charles, St. Peters, Independence, O'Fallon and also St. Joseph.
Facts About Missouri
01. Main Information
Popular Cities
St. Louis, Kansas City, Springfield, Columbia, Branson
Governor
Mike Parson
US Senators
Roy Blunt, Josh Hawley
State Website
State Moto
Let the good of the people be the supreme law
State Nickname
Show Me State
02. Geo Population
Area (sq mi)
69,715 sq mi
Total Population
6,126,452
Highest Elevation
1,772 ft
Lowest Elevation
230 ft
Time Zone
Central/UTC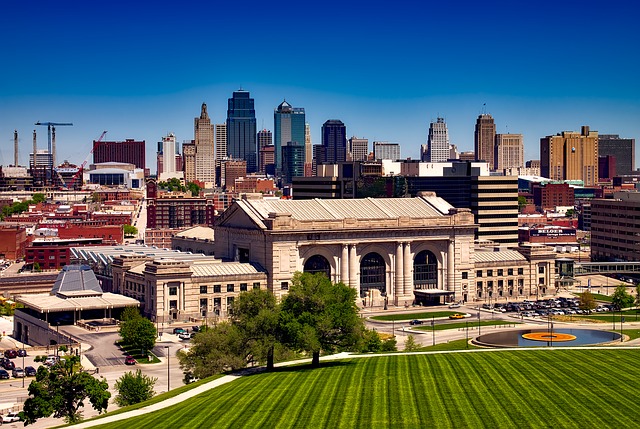 03. Education
Top 5 Elementary Schools
Chesterfield Elementary School, McKelvey Elementary School, Missouri City Elementary School, Ralph M. Captain Elementary School, Truman Elementary School
Top 5 Middle Schools
North Kirkwood, Macon, Rolla, Liverty, Hallsville
Top 5 High Schools
Tipton, Lafayette, Metro Academic and Classical, Nerinx, Incarnate Word Academy, Westminster Christian Academy
Top 5 Colleges
University of Missouri, Missouri State University, Washington University in St. Louis, University of Missouri-Kansas City, Truman State University
04. Rates
Crime Rate
31,644
Employment Rate
3.50%
Average Income (household)
$67,317
Poverty Rate
13.40%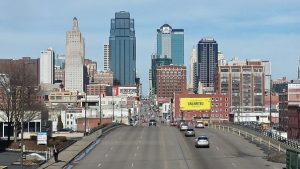 Headed into Missouri in the near future? Cross country moving companies Missouri show you what it takes to handle your "Show Me State" move
If you want to pick the best country for your career growth, Missouri is the state where you should move.  The Show-Me State features a big variety of industrialized urban centers in the same time giving you beautiful nature and attractions. The St. Louis area offers great Missouri's modern culture and leading businesses, while Kansas City has the greatest standalone population. After moving to Missouri, you will able to see the country's tallest National Monument - the Gateway Arch in St. Louis and the Presidential Library.
Moving your household or office to Missouri can be a life-changing event. So, make your moving checklist and turn to interstate moving companies Missouri to handle all of the moving details. Cross country movers are skilled agents located across the entire Missouri state, from Hannibal to Joplin and St. Louis to Kansas City.
Trustworthy interstate movers are accredited by Missouri's Better Business Bureau providing you with the best moving services to lower the stress of your move. Also, if you need a short-term or long-term storage solution, full-service movers and packers help you pack and store your furniture and other belongings.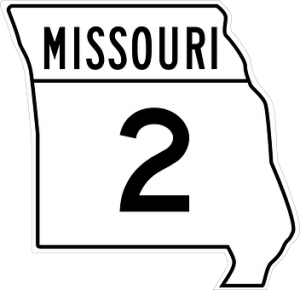 On the hunt for interstate moving companies Missouri
Find the professionalism, dedication, and services you are looking for in cross country moving companies Missouri. Hiring dependable agents means getting the best relocation options to your specific destination. Reliable interstate movers have skills and equipment to coordinate any size move.
Whether across state lines or across the country, you can always rely on interstate moving companies Missouri to move your valuable possessions safely and efficiently.
Are you hoping to make your move to Missouri? Let Verified Movers help you with the resources and dedicated level of service. Our wide array of professional movers helps you get an efficient move in every part of state Missouri.
Moving across the state lines by the book
…is possible. And all you need is the right professional by your side. And that is precisely what our team can provide you with. Here and now. And with pleasure.
It doesn't really matter if you had moved many times before, or if this will be your first time. Moving across the state lines can confuse and scare even the most experienced ones of us. However, things can get simpler. Much simpler. Because Verified Movers and its team are here for you. Every step of the way. We can help you plan, organize, prepare, and finally move. With ease. And with a smile on your face. Our cross country moving companies Missouri have all that you need. And all you have to do is to ask. We will handle it from there.
Leave all the hard work to our interstate moving professionals
You don't only need it. You deserve it. Getting out of your comfort zone and starting over in another state won't be easy. But you'll enjoy it. And that is precisely why we are here. To make every step of the way enjoyable for you. No matter how long that way might be. Because there is just no distance too long, or relocation task too complex for our interstate moving companies Missouri. We can handle it all. And with joy.
Avoid common moving scams and problems
Finding the right interstate moving company in Missouri might sound simple. But, is it really? No. It is not. However, it can be. And especially once you team up with our seasoned professionals. We are here to make this process smooth, enjoyable, and trouble-free. All with one goal in mind – to help you enjoy your new beginning. Here and now. So, wait no more and give us a call today!
Are you planning on moving across the state lines with your family by your side?
If the answer is yes – you will need all the help you can get. Because this time, it is not only you. You need to think about your family members as well. About their requirements, happiness, and safety. At once. And that is precisely where our cross country moving companies Missouri step in. We are here to help you handle your move. Every step of the way. Let us handle all that hard work and create some extra space and time for yourself. You will need it. And especially if you are planning on moving with kids. They need some additional attention. And you will need all the time you can get in order to help them prepare for this big step.