When it comes to a state to state relocation, it is not something that is regarded as easy or simple. In fact, it requires a lot of organization, planning, and resources. And although you might very well have all of these, why go through all the trouble? Instead, you can simply turn to Verified Movers and find professionals to take care of your move from Mount Rushmore State. Some of the finest cross country moving companies South Dakota can be found on our website, and once you hire them, expect nothing less than a straightforward and worry-free relocation. And, you can count on Verified Movers whenever moving within this state too, since we can match you with long distance moving companies South Dakota anytime. All it takes is visiting our website and finding a perfect match, so make sure to visit us!
We have gone through the trouble of collecting all the information you need for the upcoming move. This includes not only the list of some of the best cross country moving companies South Dakota, but also information on them, as well as reviews from previous customers. As you can imagine, this will do a great deal in providing you with an all-encompassing perspective on the choice you have. It will arm you with knowledge and thus allow you to make the soundest choice possible in this situation. Verified Movers is here to help you out, so check out our platform.

Moving trends in the Mount Rushmore State
Although it's not always the most popular state, South Dakota has very decent moving trends. Way more people are moving to South Dakota than leaving it. With the cost of living that's 5% lower than the nation's average, it's easier to afford than the majority of nearby states. Also, Mount Rushmore State is growing steadily, both in terms of population and opportunities. When it comes to the moving trends, let's just mention that South Dakota had 58% of inbound moves in 2022. Here's where most of South Dakota's newcomers are moving from.
Minnesota
Iowa
Nebraska
North Dakota
Texas
Minnesota sent over 5,000 people to SD last year, so that's the most popular choice on this inbound list. Maybe you'd expect moving from North Dakota to South Dakota to be further up the list, but nevertheless, there aren't many surprises here, as these are mostly South Dakota's neighbors.
These are the states that South Dakotans are moving to the most
Now, if you're in need of cross country moving companies South Dakota, you're probably looking to leave the state. So, even though the majority of relocations in SD are inbound ones, we have to mention outbound moves as well to show you where your fellow South Dakotans are going.
Minnesota
North Dakota
Iowa
Nebraska
Texas
Again, we have the same states and the same one at the top. However, the order of others has changed a bit. In numbers, it looks like this. Minnesota was the most common destination among South Dakotans, welcoming over 3,000 of them practically every year. As far as the most common routes between the states go, Sioux Falls to Minneapolis – St. Paul is the most frequently chosen one. As many as 500 people relocate down this route on a yearly basis. And, when it comes to other states, all three of North Dakota, Iowa, and Nebraska welcomed between 2,000 and 2,000 South Dakotans last year.
How much does a relocation assisted by cross country moving companies South Dakota cost?
We want to help you plan your moving budget, and that's why we want to show you what to expect from this relocation financially. Below, you'll find the average prices for a few relocations that have South Dakota as their starting point. However, if you want the most accurate price, we invite you to share a few details with us through our free moving quote option.
Let professionals handle your interstate relocation
Moving can really be a wonderful experience. It represents getting out of your comfort zone and starting fresh. And we all need that fresh start from time to time. However, moving your business or your house to another state can be challenging, as well as stressful. On top of that, it can take a lot of your precious time. With that in mind, hiring professional moving assistance really is something you ought to consider. Moving experts will do a great deal in making this whole process much more enjoyable for you and your family.
Moving out of South Dakota without heavy lifting
The best thing you can do in order to move cross country, but without any stress or heavy lifting is to leave all that hard work to professionals. That is why we are here. We can provide you with a database of some of the finest cross country moving companies South Dakota. Choose the company which is perfect for your moving need, no matter how unique they seem at this moment.
The importance of having professional cross country movers South Dakota by your side
Before we start talking about the process of hiring interstate moving companies in South Dakota, we need to, once again, stress the importance of hiring them in general. If you opt for a DIY move, you would be in for a very stressful period. You might not even save as much money as you thought. Organizing a DIY move is not cheap. On the other hand, moving with experts is safe, quick, and effortless. So, make sure to have interstate movers in South Dakota by your side to ensure a smooth transition.
Interstate moving companies South Dakota can provide you with dozens of services
No matter which task you have to deal with during the relocation experienced cross country movers in South Dakota should be able to help you. Their services are ranging from the most basic ones to specialty item moving services, so you'll really be able to find everything you need. Here are the most common services you'll encounter when relocating with cross country moving companies in South Dakota.
Residential moving
Packing services
Storage services
Junk removal
Senior moving
Furniture moving
White glove moving
Piano moving
Identifying trustworthy professionals
Assuming you want only the best for your relocation, which would be natural, you'll need to do a bit of research. Well, there are two proven steps for identifying reputable interstate movers South Dakota. Firstly, we have the license check, which is very important. It's important simply because there's a high risk involved when moving with unlicensed individuals. So, check if cross country movers in South Dakota you're considering are licensed at the Federal Motor Carrier Safety Administration website.
Then, you can proceed with your brief research by looking at cross country moving companies South Dakota reviews. It's highly recommended that you see if other people had good or bad experiences with a certain company. That allows you to truly be sure if you're choosing some of the best movers in the business. At Verified Movers reviews, you'll find these testimonials all in one place which makes your search much shorter and more efficient, so visit us.
FAQ
When is the best time of the year to leave Mount Rushmore State?
Although South Dakota isn't the coldest state out there, it has harsh enough winters to avoid relocating then. Summer is probably the most obvious choice for relocations involving South Dakota. But, that's when most South Dakotans are moving so expect higher prices during that time of the year.
How far in advance should I schedule the move?
We suggest you make arrangements with interstate movers South Dakota at least one month in advance.
Is there any way to know how long will the move last?
You should expect your belongings to arrive in 2 to 3 weeks but bear in mind that if your destination is really far away, it could last more than that.
If I ask for packing services, how long will that process take?
Diligent personnel of cross country moving companies in South Dakota who have experience with packing will get the job done in less than 24 hours in most cases.
Cross country moving companies by cities in South Dakota
Once you visit Verified Movers, a smooth relocation will be just around the corner
We firmly believe that as soon as you visit our website, you'll be a huge step closer toward achieving the relocation experience you want. Why is that? Well, for starters, you can find a big selection of movers. And, with reliable, licensed, and insured cross country moving companies South Dakota, you will get to experience the move you are hoping for. So, with Verified Movers by your side, you will be able to reach the team that suits you best. All you have to do is clearly define what you need, as it will make the search much easier and more concrete. If you need any advice on other tasks, you can find it on our blog. Visit our website today and get your moving process off to a flying start!
Facts About South Dakota
01. Main Information
Popular Cities
Sioux Falls, Rapid City, Aberdeen, Brookings, Pierre
US Senators
John Thune, Mike Rounds
State Website
State Moto
Under God the People Rule
State Nickname
The Mount Rushmore State
02. Geo Population
Highest Elevation
7,244 ft
Time Zone
Central/UTC MT/UTC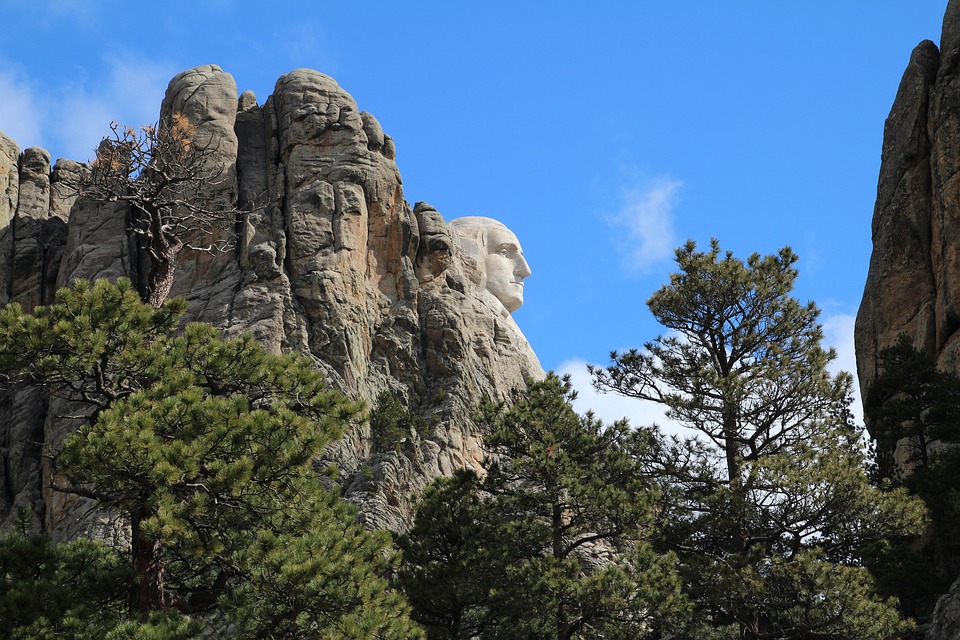 03. Education
Top 5 Elementary Schools
South Central Elementary School, Valley Springs Elementary School, Brandon Elementary School, Canistota Elementary School, Fred Assam Elementary School
Top 5 Middle Schools
Timber Lake Middle School, Brandon Valley Intermediate School, Brandon Valley Middle School, Warner Middle School, Freeman Academy
Top 5 High Schools
Washington High School, Freeman Academy, O'Gorman High School, Rapid City Catholic School Systems, Hill City High School
Top 5 Colleges
University of South Dakota, South Dakota State University, Dakota State University, South Dakota School of Mines and Technology, Augustana University
04. Rates
Crime Rate
22.86 (per 1,000 residents)
Average Income (household)
$63,920