Moving is a serious business. It takes a lot of time and effort to do it with the help of professional movers and with the everyday items. Just imagine how complicated it might be to move a large instrument you might own. Moving a piano is even more serious than moving other large instruments a bass. for example. Therefore, just imagine how much time it would take you to move it yourself. Too difficult to imagine? This is why we are here for you. We have prepared a list of pros and cons of moving a piano with the help of professionals VS. DIY. Let's take a look at what you need to pay attention to when you are moving such a large instrument. Lastly, we will decide whether it pays off to do it yourself or is it better to ask for some professional help.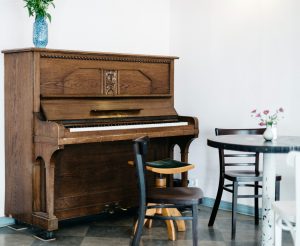 Moving a piano – how difficult can it be?
Really, how difficult moving a piano can be? All that you need to do is push it to the door, put it in the moving van and unload it in your new home. Sounds easy indeed. However, if you look closely into it, you will understand that pushing a piano to the door is more complicated than it might seem to be. After all, pianos are large and heavy instruments. Some of them do not even own wheels to push them on. Therefore, if you are going to be moving a piano yourself, you should start thinking outside of the box.
Make sure to have the hardware in order to be moving a piano yourself
First things first, you need to be sure to have the right tools to move a piano by yourself.
Firstly, you are going to need some kind of a sturdy cart or trolley in order to complete moving a piano. If you manage to get hold of one, make sure that it can handle the weight of the piano. If you are moving cross country to Tennessee, you will want to get help from the local moving company since they will know the local ways to get around the cities. Local movers always get the move done quickly.
Secondly, you need to have a small crane that will help you lift the piano onto the trolley. These can be tricky to come by. In case that you are unable to do it, check to see whether you can lift a side of the piano without extra tools. If you can, or two of you at the same time, you might still have a chance to move a piano without any external help. Bear in mind that professional help is just around the corner, even if you are moving from Hawaii. So, if you need help, ask for it.
Get help from friends
Lastly, in case that you will be moving a piano yourself, you will need to get some help from your friends. They are not professionals and that's fine. They need to have a good combination of brains and the muscle, however. If they lack the strength, your piano will not be moving anywhere. Alternatively, if they lack the knowledge needed for moving a piano, some of you might end up getting hurt.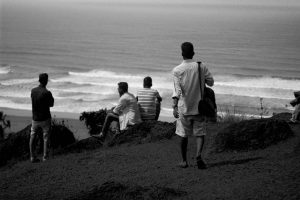 Therefore, should you embark on the journey of moving a piano with the help of your amateur friends, make sure to provide them with the protective equipment. This should help you keep everyone safe during and after the move. After all, you, the move calls for a celebration after it is over with. You will want to have someone to have a beer with, especially when moving to Texas where the boom in craft beer industry has been happening for the last 10 years.
The most difficult aspect of moving a piano
If you are moving a piano, the most difficult aspect of that move is going to be closely related to its size and weight., obviously. When you are making a long distance move, you will need to be rested in order to bring your piano into your new flat. Therefore, the most complicated aspect of moving a piano is bringing it in and out of the flat and the building itself. Why? Because if you will be living in anything other than a house, you will have to conquer flights of stairs before you get the move done. Therefore, be ready for this.
There are different techniques to loading and unloading of a piano. You will need to choose the right one for you.
Protecting your piano and preparing it for the move
After getting through such a large job of moving a piano, you would not want your instrument damaged. In order to make sure that it arrives safely, you should protect it well. What can you do to ensure its safety?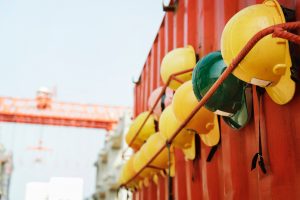 The most important aspect of preparing your piano for the move is to protect it with padding. Since it is such a large instrument, you will want to wrap it in blankets. Blankets are large, thick and soft enough to ensure its protection. Then, make sure that the piano is the first object to enter the moving truck. Place it along one of the walls of the truck and leave blankets over it. Then, add the rest of your items. This way you will minimize the risk of any other object sliding directly into your piano. Obviously, it is important to rent a moving truck of the appropriate size. Too big and your items will be sliding on every turn. Too small and you will not have enough space for everything. Therefore, make your choice carefully.
What should you do?
What should be your choice when moving a piano:
Should you do it with the help of your friends?
Or should you get some external professional help?
Here you have read the list of what is necessary to complete this task. If you feel comfortable taking care of each of its aspects, go ahead. Otherwise, get some professional moving help.