There are so many details to take care when you are moving cross country. The most important is research of the best cross country moving companies Delaware. Even some shorter moves require the assistance of long distance moving companies Delaware. Luckily, Verified Movers can help you find both. The main areas you need to pay attention are a range of services, years of experience, and available resources.We will show you everything to look out for, so make sure to visit us and find the team that will relocate you in a swift and safe manner!
One of the easiest ways to ensure your move is a smooth and simple process is by hiring reliable and professional moving assistance. With a knowledgeable and conscientious relocation crew, you will be able to have peace of mind, knowing it will all end with success. That is why Verified Movers are here, to help you find the assistance you need. Through our vast database, you will be able to shorten the time of your research and find the affordable and attentive movers you are looking for.
The cost of an interstate move from Delaware
We assume you're very interested in the potential cost of moving with interstate moving companies in Delaware. For this reason, we're going to cover this topic right away. After all, even if money is not too big of an issue for you, it will help you plan your budget better, which is very important. So, first of all, we want to emphasize the fact that moving cost is never straightforward. It actually depends on several things, and we'll get into details later. Also, bear in mind that you can fill out a free quote calculator on our website which will give you the best insight into the potential cost. For now, we'll show an average price range for a few relocations involving Delaware, so let's have a look.
Moving from Delaware to Maryland; $1,900 – $3,500
Moving from Delaware to Pennsylvania; $1,900 – $3,700
Moving from Delaware to Florida; $2,700 – $4,500
Moving from Delaware to Texas; $3,000 – $5,000
Moving from Delaware to California; $4,000 – $7,000
Why should you hire cross country moving companies Delaware?
Moving with professionals means that you will move so mug easier. There is no need for stressing about different things and rushing to finish some other businesses. The team of movers that are trained and qualified can do it in a much better way. So, be for you start preparing for your relocation, ask yourself about interstate moving companies Delaware. Should you hire them?
If you want this relocation to be a nice and calm experience instead of a rush filled with stress, then the answer is yes. Don't try to fit your moving process into your already busy life. Trained movers will be here for you every step of the way to help. You will save on your time and you will save your good mood. Also, you will avoid damage to your items which is something we all want.
What makes a good interstate moving company?
If you definitely want to start life in Delaware's friendly communities, it is helpful for your research to know what makes a good cross country moving company. Once you have this information with you, your choice will be easier to make. Simply try to find all of these qualities and you will find the perfect interstate movers in Delaware for you.
A wide range of service offerings
Cross country moving companies Delaware have a lot to offer to their customers. But, be aware not every company provides the same level of service. That's why Verified Movers provide you with recommendations and reviews for cross country moving companies Delaware. Keep an eye on the good mix of affordable and quality services that will help make your move easier.
Quality customer service
Good and quality customer service is a must in a top-rated interstate moving company. It affects the whole of your moving experience: from a moving estimate, during the moving day to after the moving day. Customer services can make or break your moving experience, that's why quality is so important for rankings of cross country moving companies Delaware.
Reliability
One of the most important things when browsing interstate moving companies Delaware is to be sure they are safe. You will give your permission to this company for everything. To access your items, your time, and your money. After all, this whole move will depend on their work. So, find reviews or someone's recommendations to check how reliable a company is. You don't want to be stuck with someone who is scamming you or doing a bad job.
Verified Movers are here to help you find quality assistance
Moving is a complex task, and it has many layers to it. There are just so many things that need to be done in a limited amount of time. It is just the way things are, and the way things always will be. However, smooth relocation is something you don't only need. It is something you deserve.
And especially when moving from one state to another one. Because the distance doesn't matter to cross country moving companies in Delaware. It really doesn't. These seasoned professionals can handle your relocation in a manner that is safe, professional, and even more importantly, in a manner that will satisfy all your needs. At once, and at an affordable rate. There is just no task too hard or distance too long. And when it comes to interstate movers – cross country moving professionals are the ones you should turn to!
How does it work?
Since our whole goal is to make choosing a company easy for you, we also wanted to make our website easy to use. Once you are there you will see a short moving survey. Fill in the necessary information and submit the results. After this, you will get a short list of cross country moving companies in Delaware. Not much is left after that. simply cross-check the reviews of each and the estimates that they give you. You will find your perfect choice easily! After you do so, you can also check out our blog if you need help with any other tasks that are coming your way.
Things to pay attention to in order to be sure that the company you're hiring is legitimate
We already discussed how a moving company needs to be reliable. You simply shouldn't move with the first company you encounter, since it's always a smart move to do a bit of research and avoid unnecessary risks. Therefore, here are a couple of things to keep in mind when choosing among many cross country moving companies in Delaware.
Check if the company is licensed by the US Department of Transportation
While long distance movers in Delaware are being regulated by local authorities, any company from the First State that wishes to transport people's belongings across the state's borders has to be registered by the federal authorities. The same logic applies to all interstate moving companies in the United States. In this case, the authority in this field is the US Department of Transportation. Your interstate movers in Delaware have to obtain the necessary permits from this agency to operate across the country. However, the easiest way to check if they're licensed is by going to the website of the Federal Motor Carrier Safety Administration. After registering with the USDOT, the company also has to register at the FMCSA, and that's where you can get the info you need.
Read the cross country moving companies Delaware reviews to assess if the company is right for you
And now, as soon as you see that the team of cross country movers in Delaware you're considering is licensed, check their reviews. Listen to what other people had to say. After all, they are the ones that had already done business with them. Who knows how much useful information you're going to find? Verified Movers reviews is the place that counts thousands of testimonials, and rest assured that our platform is the only place you need to be.
Are you looking for specific moving services?
As we mentioned before, moving is a complex task. But, what makes it that way? The answer isn't that simple. There are just so many factors that can and probably will influence your move. On the other hand, there are no two relocations that are completely the same. They are all unique. Just like we all are. And that is precisely what makes things so complicated. You can never know what can happen next. However, with our cross country moving companies Delaware – things can get much easier. And in no time. All you have to do is to ask for the moving services you need, and let professionals assist you.
Basic moving services
Sometimes you don't need much. But, you still need the right professional by your side. Even if you are looking for:
Residential cross country moving companies Delaware, or
Commercial cross country moving companies Delaware.
Your move can be smooth and problem-free. And all you need is the right team. Something we are glad to provide you with. At any point.
Special moving assistance options
Interstate moving companies Delaware can offer you many different options to choose from. Here are some of them:
Packing services.
Senior moving assistance.
Pet relocation.
Piano moving assistance.
Art crating and moving services.
High-value items relocation.
Planning assistance.
FAQ
In this section, we'll give answers to some of the most frequently asked questions. Also, if you have any additional ones, your cross country movers Delaware would surely be happy o help. Don't hesitate to go call them and ask, as they will explain the whole process to you. This is the best way to feel confident in your move.
How to calculate a moving budget?
Calculating a budget can be easy. Still, you need to remember that this calculation is approximate and that the actual price can vary. But, there are two main factors that affect the moving cost. These are:
The distance between your old and your new home
The weight of the load of things you are transporting
Once you know the approximate cost of these two, you can add to the additional moving services if you have any. And that is it. That is your approximate cost. Still, there is an even easier way, which is to contact the cross country movers in Delaware. Almost all of them offer free estimates that will tell you the cost based on your exact needs.
How long will my move out of Delaware last?
Well, more often than not, interstate moves are completed in less than 3 weeks. To be precise, 15 to 20 days is the usual timetable, but know that it depends a lot on the distance to your destination, traffic, road and weather conditions, etc.
When should I schedule my moving date?
Summer is the best time to move, no doubt about that. The thing is though, that's when the demand is huge, and the prices go up a bit. So, considering that Delaware has a mild climate, your experience wouldn't be any worse if you relocated in the spring, say April or May. Winter moves, while being the cheapest, are never truly pleasurable. As for getting in touch with interstate movers in Delaware, it would be ideal if you called them at least one month in advance.
Which moving insurance options are out there?
Naturally, moving without being insured is a huge risk, which is why we always recommend moving with licensed and insured professionals. So,  moving insurance is a must, and here are the three most common types that interstate moving companies in Delaware offer to their clients.
Full value protection
Separate liability insurance
Released value coverage
Should I expect a notification from cross country movers Delaware before the arrival?
Your movers will probably give you a 24-hour notice.
Delaware's moving trends are flourishing
If we look exclusively at the inbound-outbound move ratio, we'll see that Delaware is actually one of the best states in the country regarding this matter. 60% of relocations involving Delaware in 2022 were inbound. Not too many states have posted better numbers than those. The situation was also quite similar during a couple of years before that. The First State is growing rapidly, and in the next few sections, we'll see what are the reasons for this.
Reasons to move to Delaware
No matter where you live in Delaware you'll have easy access to beautiful cities, and metro areas healthcare facilities. Its beaches have high ratings for water quality and its art galleries, museums and musical events will keep your calendar full. That's why increasing numbers of people (from young couples to retirees) have discovered the benefits of living in Delaware.
Delaware has easy access to award-winning beaches, prestigious schools, and major cities like Philadelphia, Baltimore, and Washington D.C.
Its performance arts, music, museums, and cultural attractions feed the mind and spirits of residents
If you are looking for better education, Delaware offers great educational institutions for students of all ages. From elementary schools to high schools to colleges, Delaware is home to many respectable schools.
Tax laws, in the state of Delaware you won't need to pay any tax on sales, your inheritance, or estate tax as they don't exist. Furthermore, property taxes are very low as well.
Cost of living in the state of Delaware
The cost of living is something everyone should know before they move to a place. It will allow you to prepare your budget, but will also help decide whether or not you want to live there. Delaware has a higher cost of living that the national average. This year, the cost of living index for Delaware is 7% higher. This means that every aspect of life is more expensive. Transportation is 10% higher and gas is 9% higher than the US average.
The same principle applies to housing and food costs. This year, the average home price in Delaware has gone to $362,736. This means it is now 4% higher than the average home value in the States. The average monthly rent, depending on the city you live in, is around $1600. For groceries, you would pay even 13% more. The only thing that is below the national average is the cost of utilities, which is 4% lower.
Economy and work opportunities
The job market here is very stable, growing more and more every year. In the last year, Delaware has seen many work openings in different industries. The three main ones are chemical extractions, real estate, and finance and insurance. The average salary for a resident of this state is around $ 36,934 per year, which is a good salary for a life in the state.
Educational systems and ratings
No matter if you are moving to the State of Delaware because of education or if you are looking into it for your kids, Delaware can be a good option. The state has schools with great ratings, both private and public. The average rating for the whole state in the list on the national level is number 20 for higher education and #22 for Pre-K 9. Students here have amazing results and you can thank that for the great investment that the state provides for educational systems.
Who is moving to Delaware?
So, we saw there are indeed many great reasons to move to Delaware. With that in mind, let's see the states that sent the most people to Delaware over the course of last year.
Pennsylvania
Maryland
New Jersey
New York
Virginia
Delaware's neighbor, Pennsylvania, is naturally here at the very top. Around 9,000 people went on this relocation last year. Obviously, since Wilmington is essentially a part of the Philadelphia metro area, there are over 1,000 relocations on this route every year. But, what's also interesting is that Dover also received almost 500 people from Philadelphia, making this one of the most inbound relocations to Delaware. As for the other states, Maryland sent nearly 8,000 people to Delaware in 2022, while relocations from New Jersey were also quite numerous since there were over 5,000 of them.
Here is where Delawareans are relocating to the most
Despite the huge number of inbound moves, there are obviously a lot of folks who are leaving the First State. Some consider Delaware too expensive, others think that moving to some major cities on the East Coast would boost their career prospects, retirees are moving to more peaceful regions of the US, etc. So, there are sound reasons to leave this state as much as to move into it, and here are the five states that welcomed the most Delawareans last year.
Pennsylvania
Maryland
Florida
New York
California
Again, we have PA at the top. Once again, considering the closeness and connection of these states, that's certainly not a surprise. Around 6,000 people relocated from Delaware to Pennsylvania last year, and almost 1,000 of them moved from Wilmington to Philadelphia. Maryland attracted almost the same number of Delawareans as PA, while 2,000 fewer people relocated to Florida.
Cross country moving companies by cities in Delaware
Team up with reputable cross country moving companies Delaware and avoid moving problems
Moving mistakes are quite common. They can happen to anyone. Anywhere and at any given moment. And even more importantly, they can cost you a lot. Time, energy, and money. That is why you need the right moving professional by your side. Because with such a mover, you will be able to avoid moving mistakes, problems, and scams – all at once. The surest way of avoiding making a mistake when picking movers is to turn to Verified Movers. Go through our website, and we will be glad to help you find cross country moving companies Delaware you need for a smooth move.
Facts About Delaware
01. Main Information
Popular Cities
Wilington, Newark, Dover, New Castle, Lewes
US Senators
Tom Carper, Chris Coons
State Website
State Moto
Liberty and Independence
State Nickname
The Small Blue Hen State
02. Geo Population
Total Population
1,017,551
Highest Elevation
447.85 ft
Lowest Elevation
Sea level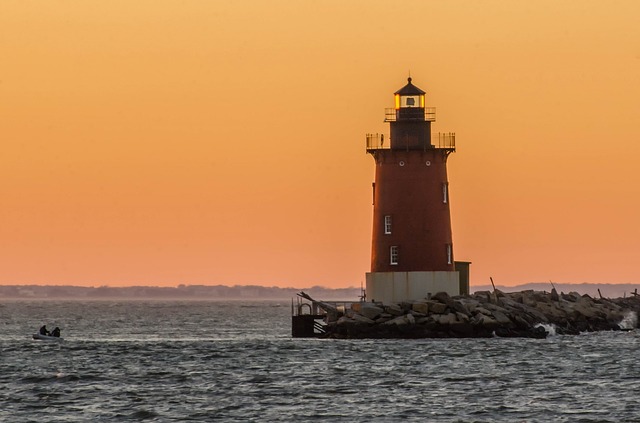 03. Education
Top 5 Elementary Schools
Tower Hill, Wilminton Friends, Newark Charter, The Tatnall, Sanford
Top 5 Middle Schools
Tower Hill, Wilminton Friends, Newark Charter, Cab Calloway School of the Arts, The Tatnall
Top 5 High Schools
St. Andrew's, Tower Hill, Charter School of Wilmington, Wilmington Friends, Newark Charter
Top 5 Colleges
University of Delaware, Delaware State University, Wilmington University, Goldey-Beacom College, Delaware College of Art and Design
04. Rates
Crime Rate
23.64 (per 1,000 residents)
Average Income (household)
$72,724