Leaving the Equality State can indeed be a completely successful endeavor. You could manage it yourself, but it's much better to have a team of experts by your side who will ensure the safety of your possessions. With that in mind, know that some of the best cross country moving companies Wyoming are right here! Verified Movers makes it easy to track down professional, reputable interstate movers in your area for both residential and commercial moves. With our help, you can find cross country or long distance moving companies Wyoming that can cater to your unique relocation needs. Therefore, don't wait, and make sure to visit us right away!
Being a complex process, moving can prove to be quite a feat for any individual. After all, it is a stressful period, filled with tasks and deadlines. Still, you really don't have to go through such an experience. With some of the finest cross country moving companies Wyoming, you will get to enjoy every step of your moving process. Verified Movers will be glad to help you reach just the ideal moving team for your particular situation, so feel free to go through our website today.
Is moving out of Wyoming with professionals a big expense?
No, it really doesn't have to be. The final cost will be affected by several things. But, truth be told, you may be positively surprised either way. First of all, let's take a look at some price ranges for relocations out of Wyoming and take it from there.
Moving from Wyoming to Montana; $1,900 – $3,500
Moving from Wyoming to Colorado; $1,900 – $3,500
Moving from Wyoming to California; $2,300 – $4,000
Moving from Wyoming to Texas; $2,600 – $4,500
Moving from Wyoming to Florida; $4,000 – $6,500
Now, as we said, the price will be affected by some factors. Asides from the distance, there's the weight of the shipment is a very important thing. It actually affects the price even more than the distance. These two are major factors, and it's also worth noting that things like moving dates, special services, and difficulty of loading, also affect the final cost. If you want to get a more approximate price, we have a solution. You can simply check out our quote calculator. You only need a few moments to fill out the form and it will definitely help you plan your budget much better.
Tracking down dependable cross country movers in Wyoming
Deciding which moving company to hire could make or break your moving process. There are a few things to consider when making this choice. But, surely the most important thing is to hire cross country movers Wyoming who are licensed and insured. And also, who are really good at what they do. So, here are two ways to check this.
See if the company has all the necessary licenses
You don't need us to tell you that moving with unlicensed individuals puts your belongings at a huge risk. With so many fraudulent movers all over the USA, it's important to find a way to avoid them. Don't worry, it's not difficult, it just requires some research on your part. Interstate moving companies in Wyoming, and in the rest of the US, have to be registered at the US Department of Transportation. Once they register here, they receive a USDOT number and they have to register at another agency, Federal Motor Carrier Safety Administration. You can visit the FMCSA's website and, by using the company's USDOT number, check out if they're really licensed. Also, you may find some other important pieces of info, so this is definitely something worth doing.
For more information, take a look at cross country moving companies Wyoming reviews
The second part of your background check should consist of reading the reviews of interstate moving companies Wyoming. Give yourself a chance to learn about a company through the experiences of other folks. You'll find many useful things, that's for sure. Most importantly, you'll realize whether a company is good or bad. But, there'll certainly be other pieces of information that might be important. Needless to say, avoid companies with bad ratings and go with the one that has plenty of positive reviews. And, when it comes to tracking down these testimonials, Verified Movers reviews is the place for you. We have thousands of reviews for companies all over Wyoming and the rest of the USA, so make sure to check it out.
Interstate moving companies in Wyoming can provide you with a unique moving experience
You can have the moving experience you've always wanted once you hire reputable interstate movers Wyoming. When you start researching these professionals, you'll see how many moving services they're offering. Just to give you a glimpse, here are some that people most frequently ask for nowadays.
Residential moving
Senior moving
College moving
Packing services
Piano moving
Storage services
White glove moving
Junk removal
Frequently asked questions
What's the best time of the year to leave Wyoming?
It's definitely summer. Although the prices are higher in the summer, it's definitely worth it if you want to make the most out of your experience.
How long should I expect the relocation to last?
Interstate movers in Wyoming usually complete the relocations in 2 to 3 weeks.
What is a white glove moving service?
It is essentially a full service move where your team of cross country movers Wyoming takes care of pretty much everything. It is a premium service, but certainly the one worth asking for.
Will I be notified by cross country moving companies in Wyoming before the pick-up?
Movers usually notify people 24 hours before coming to their homes.
Wyoming is one of the most moved-out states
The Equality State has been having significant problems regarding moving trends for a while. A lot of Wyomingites feel like there's a lack of opportunities, which makes them decide to relocate elsewhere. In 2022, Wyoming had 57% outbound moves. This makes it one of the most moved-out states in the country. People from the Equality State are moving all over the USA, but here are the 5 states that attracted the majority of them.
Colorado
Montana
Utah
New Mexico
Wisconsin
Over 4,000 Wyomingites relocated to Colorado last year. This is by far the most frequent choice, considering that Montana, which came in second, attracted less than 2,000 Wyomingites. When it comes to relocations between the cities, moving from Cheyenne to Denver is the most common route with 300 relocations last year. It's worth noting that Fort Collins attracted almost the same number of people from Cheyenne as Denver.
Most of Wyoming's newcomers are relocating from California or Colorado
We already saw Colorado, and the Centennial State found its place on Wyoming's inbound list as well. Slightly over 3,000 Coloradoans decided to relocate to the Equality State in 2022. Once again, the route between Denver and Cheyenne is the most popular one, with around 300 moves in each direction. Due to enormous living costs, Californians are also moving to Wyoming. Last year, there were around 3,000 of them who chose this move.
Cross country moving companies by cities in Wyoming
We will be happy to help you reach some of the finest interstate moving companies in Wyoming
Having a smooth interstate move is more than possible with the right moving team. Simply visit Verified Movers, and we will be happy to help you get in touch with some of the best cross country moving companies Wyoming. Feel free to browse through our website, and learn more about professional movers' services from customer reviews.
Facts About Wyoming
01. Main Information
Popular Cities
Cheyenne, Jackson, Casper, Laramie, Gillette
US Senators
Cynthia Lummis, John Barrasso
State Website
State Nickname
The Equality State
02. Geo Population
Highest Elevation
13,809 ft
Lowest Elevation
3,101 ft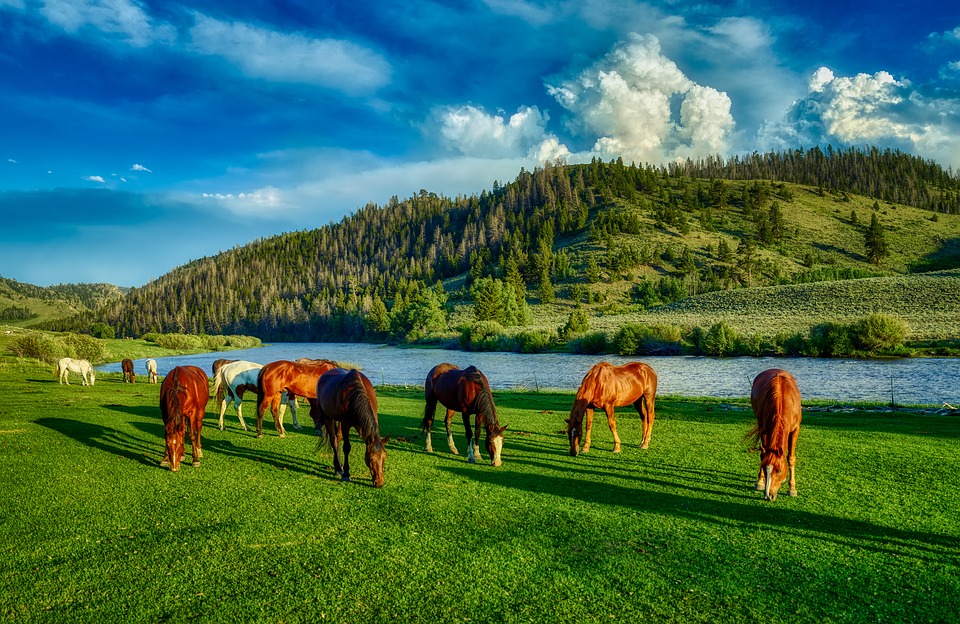 03. Education
Top 5 Elementary Schools
Mountain Academy of Teton Science Schools, Sagebrush Elementary School, South Side Elementary School, Snowy Range Academy, Woodland Park Elementary School
Top 5 Middle Schools
Mountain Academy of Teton Science Schools, Snowy Range Academy, Big Horne Middle School, Sheridan Junior High School, Powell Middle School
Top 5 High Schools
Jackson Hole Community School, Mountain Academy of Teton Science Schools, Jackson Hole High School, Laramie High School, Sheridan High School
Top 5 Colleges
University of Wyoming, Casper College, Western Wyoming Community College, Laramie County Community College, Northwest College
04. Rates
Crime Rate
21.03 (per 1,000 residents)
Average Income (household)
$68,002