Cross country relocation is by no means a simple venture. With no shortage of tasks and deadlines, even those who have experience in these procedures find themselves struggling. However, there is no reason to panic, as you always have the option of turning to professional assistance. Verified Movers will gladly help you reach some of the best cross country moving companies Nebraska. In addition, if you plan on moving somewhere closer, we can also connect you with long distance moving companies Nebraska. Have a look at our database, and get all the information you need to make a sound decision, based on knowledge and other peoples' experiences.
How much does one have to pay to leave the Cornhusker State with cross country movers Nebraska?
Moving across the country is never a cheap process. Of course, that doesn't mean it'll cost you a fortune. The moving industry has competitive prices, and with so many interstate moving companies Nebraska on the market, you'll surely find one that fits your requirements financially. But, bear in mind that any professionally-assisted relocation depends on a lot of factors such as the size of your household, the weight of your shipment, and of course, the distance between your old home and a new one. For starters, let's see a few average price ranges for a few relocations.
Moving from Nebraska to Iowa; $1,900 – $3,500
Moving from Nebraska to Colorado; $2,000 – $3,700
Moving from Nebraska to Texas; $2,500 – $4,700
Moving from Nebraska to Nevada; $2,600 – $4,800
Moving from Nebraska to California; $2,800 – $5,000
If this is too wide of a range for you and want to know a more accurate price, we have a solution. On our website, you can fill out a free moving quote, and find out more concrete information about the cost of your interstate move.
The benefits of hiring cross country moving companies Nebraska
Your moving day is soon? And you still have a ton to do? You don't have help from your friends to pack all your belongings, and you don't know how to get your dresser down the stairs? Sound familiar? If your answer is positive, you have to know that moving doesn't have to be like this. You could consider hiring professional moving assistance to help make this experience much less stressful. Leaving Nebraska is already difficult in itself. Don't let the relocation process become a nightmare. DIY moves across the country rarely turn out the way you expect them to. So much is at stake, which is why we advise you to contact professional interstate movers in Nebraska and let them take care of your belongings.
Planning a cross country move 101
Organizing your move in advance is very important, for many reasons. It will provide you with everything you need to know before your moving day comes any closer. And by having a clear picture of your relocation project you will ensure your smooth relocation. The moving organization will help you avoid moving scams, problems, injuries, and mistakes. However, planning a cross country move can be hard. Still, there is no reason to worry. Just start preparing for everything on time. For example, get in touch with cross country movers Nebraska at least 30 days in advance. It's important to make a deal on time and avoid last-minute stress. The same goes for other tasks. Start preparing a few months in advance, make a moving checklist, and you'll have more than enough time to deal with all the tasks coming your way.
Moving services on offer when relocating with interstate movers Nebraska
The beauty of professionally-assisted relocation lies in the fact that it can be completely customized to your needs. Whichever moving services you need, in our database, you'll be able to find movers who can offer them to you. So, sit down and think about everything you'd like to have someone help you with throughout this process. Once you're sure which services you need, then you can proceed to search for cross country moving companies Nebraska. Here are some of the options that moving professionals in Cornhusker State can provide you with:
Residential moving
Commercial moving
Storage services
Senior moving
Piano moving
Packing services
Furniture moving
Auto moving
So, no matter whether you're about to start a household move or an office move, neither does it matter which distance you're moving across, know that somewhere in our database, an ideal team that can help you with all this awaits. Also, if you need a safe facility to store some of your belongings temporarily, interstate moving companies in Nebraska have a variety of storage options available, so take your pick.
Traits of the finest interstate moving companies Nebraska
When you start planning your household or office move to Nebraska, make sure your interstate movers are accredited by the Better Business Bureau. Their license will give you peace of mind in knowing that your items are in trustworthy and experienced hands. Cross country moving companies Nebraska can set you up with storage solutions, packing supplies, and protective coverings for your valuable and fragile items. Once you know these movers are legit, you will be able to enjoy their offer to the fullest. Until then, here are a few more traits of reputable interstate movers in Nebraska.
Acceptable Insurance Levels
All reliable interstate moving companies Nebraska carry a minimum level of motor vehicle insurance and also liability insurance. Trustworthy movers will do everything that is in their power to keep your belongings safe.
Make sure that your interstate moving company is registered with the Federal Motor Carrier Safety Administration (FMCSA). As we have mentioned before – it is better to be safe than sorry. And paying for moving services is all about your and your belongings' safety.
Cross country moving companies in Nebraska should also have a unique identifier issued by the United States Department of Transportation (USDOT). You can easily check if there is one in place online.
Don't forget to take a look at the reviews before making the final call
Knowing that cross country movers in Nebraska you're considering are legitimate is a huge relief. But don't let this relief push you into hiring them right after that. Instead, devote some of your time to take a look at their reviews. It's very important to know what the experiences of other people with them have been like. You can easily check this at Verified Movers. Our platform allows you to easily read the reviews of many companies without taking a lot of time to switch between them. Therefore, head out to Verified Movers and learn more about the company, or a few of them, you're considering.
Verified Movers has what it takes to help you out
When it comes to relocations, you'll always have an ally in Verified Movers. We are here to assist you in your search for interstate moving companies Nebraska, and we'll provide you with one of the most extensive databases of relocation companies in the United States. Finding your perfect match is just a few clicks away once you visit our website, so make sure to take check it out. Also, the Verified Movers blog is a place where you can find many moving guides and tips on dealing with the everyday challenges of the relocation process. If you find yourself in need of some advice, you'll find our blog very useful.
Before you leave Nebraska…
A person who is yet to move for the first time would be quite surprised at how overwhelming the moving process can get. Even the most important things can slip out of your mind once you have so much to deal with. So, we wanted to remind you of a few things. Chances are you already have them covered, but it doesn't hurt to remind you of them just in case.
Contact DMV and prepare your vehicle for the move. Different states have different regulations, and as you already know – it is better to be safe than sorry.
Plan your route carefully. Time is a luxury when moving, so make sure you use yours wisely.
Choosing the best season to move is possible. Moving in winter can be less expensive, however – moving in spring or fall will be much easier for you. Summer moves are arguably the best, but they are most expensive since that's when cross country moving companies in Nebraska are busiest.
When purchasing real estate, check the city's development plans. If a deal seems too good to be true, it probably is.
Don't forget to change your address online with USPS so your mail makes it to Nebraska with you.
Frequently asked questions
Now, we'll cover a few of the most frequently asked questions about moving in general, with an emphasis on moving with interstate moving companies in Nebraska.
How far in advance should I book the services of cross country moving companies Nebraska?
An interstate move is a big event, and you need to prepare for it accordingly. It can't be done overnight, so it's better to start preparing on time. The first preparations should happen 2 or even 3 months in advance. And, when it comes to calling cross country movers Nebraska, we advise you to do it a month in advance.
How long will the relocation process last?
Depending on where you intend to go, it could last anywhere from 10 days to one month. However, in most cases, it is finished in 2 to 3 weeks. That's the average duration, but once again, it will be different if you're moving from Nebraska to, say, Idaho, where we have two neighboring states, compared to moving across the whole country from Nebraska to Florida.
What is a full-service move?
Often called white glove moving service, a full service move is when you let interstate movers in Nebraska take care of practically everything. In this case, movers would take care of almost every relocation task, but it comes at a higher price. If this is not a problem for you, then you should definitely go for it.
How long does it take movers to pack up my home?
Experienced packers from interstate moving companies Nebraska will swiftly, yet carefully, pack up your household. You can expect everything to be done in less than 24 hours, so it definitely won't last much.
If I were to move my office to Nebraska, how can I obtain a business license?
Any state out there has its own agencies that deal with business licenses. In Cornhusker State, you would need to contact the Nebraska Department of Economic Development. On the other hand, if you're moving your business from Nebraska to another state, don' forget to check who regulates business in the state you're moving to.
More people are leaving Nebraska than moving in
For years now, the State of Nebraska has been struggling with moving trends. While having difficulties attracting people from other states, it has the same problems to keep Nebraskans from leaving. To be fair, if you look at all these years separately, you won't see such alarming numbers. For example, in 2021, 56% of moves were inbound and 44% were outbound. Not great, not too awful, would be the best description. But, when you see similar results year after year, it results in a huge population loss, and Nebraska is yet to find a solution.
Better job opportunities are the main reasons Nebraskans are leaving the Cornhusker State
People of Nebraska, in general, aren't too happy with the number of opportunities in the state. These aren't only work-related. Young people want better entertainment and educational opportunities, but to be fair, job opportunities are the main driving force for people moving out. This includes better salaries, a higher development ceiling, and more diversified job markets. A lot of moves are also motivated by the family-reasons, but those are mostly moves to neighboring states. Even though there are so many beautiful towns in Nebraska, sometimes, it's not enough to persuade people to stay. So, which states have Nebraskans identified as places where they can enjoy better opportunities and improve the quality of their lives?
Iowa, Colorado, and Texas are the most common choices for Nebraskans on the move
The Cornhusker State's neighbor, Iowa, welcomed most people from Nebraska in 2021, and that has been the case for almost every year in the past decade. Over 7,000 people decided to move from Nebraska to Iowa last year, and there are several reasons for going on this move. Since the states are close to each other, we have family-related moves, some job-related as well, and in the end, moves purely due motivated by trying out something else at a similar price. Relocations from Omaha to Des Moines were most frequent, with almost 1,000 people going in this direction last year.
Next up, we have Colorado, another one of Nebraska's neighbors. Slightly less than 5,000 chose to move from Nebraska to Colorado. Unlike Iowa and Nebraska, while Nebraska and Colorado are each other's neighbors, they are two completely different states. Colorado's economy is one of the strongest ones in the nation, but the cost of living and lifestyle is completely different. And, while Colorado is 17% more expensive than Nebraska, it provides its residents with excellent opportunities, and people from all over the USA are moving there. The most common route between these states is from Omaha to Denver. Top movers in Omaha are very familiar with this route considering that almost 1,000 people relocated this way in 2021. It's also worth mentioning that Lincoln sent more than 500 people to Denver during that period.
Texas comes third, one state that needs no introduction. One of the most moved-in states in the country, very cheap to live in, offers so many opportunities, and growing continuously in the economic sense. 4,000 Nebraskans relocated to Texas last year, and two of the most common routes were from Omaha to Houston and Dallas, with both these Texan cities welcoming around 400 Omahans in 2021.
Those who decide to move to Nebraska have the state's affordability as their main motivation
Although all the reasons for leaving Nebraska are completely legitimate, we shouldn't discount the fact that the state is ridiculously easy to afford. In today's world, that's a big thing, considering the inflation and other economic problems the world is facing right now. In general, Nebraska is 7% less expensive than the nation's average, but most of it comes from housing, which is 15% lower than the nation's average. The median home price in the Cornhusker State is $250,000, which makes real estate in this state one of the most affordable ones in the nation. Nebraska is also a state with nice weather, and low crime rates, and if you hate crowds, you're going to love Nebraska. So, it's worth considering Nebraska, and here are the states that had the most people who decided to give the Cornhusker State a chance in 2021.
Iowa is once again the first name on the list, with Texas and Kansas right behind it
Relocations between Iowa and Nebraska, in both directions, are very common. Together, they generate well over 10,000 relocations a year. Long distance movers Nebraska, as well as those in Iowa, are very busy relocating people over these routes. When it comes to moving from Iowa to Nebraska specifically, slightly less than 7,000 people went on this relocation in 2021. Most of them were moving from Des Moines to Omaha, a route that saw over 1,000 moves over the course of last year.
Texas sent over 4,000 people to Nebraska last year, which was enough to earn it a second spot. A lot of family-related moves were here, and some Texans are also moving to Nebraska in order to avoid overcrowding. That wasn't a big problem in Texas before, but now, it is becoming one. Metro areas like Dallas, Houston, and San Antonio are gaining so many residents from all over the country that it's simply becoming too crowdy at times. 500 people moved from Dallas to Omaha last year, which makes this the most common route, but it's also worth noting that 300 Dallasites went to Lincoln.
In the end, we'll mention Kansas. This state sent almost the same number of people to Nebraska as Texas did, at least last year. That number was right around 4,000. Out of all these moves, most of them were from Wichita to Omaha, with slightly over 200 relocations in 2021.
Cross country moving companies by cities in Nebraska
You can count on the assistance of Verified Movers throughout the process
Verified Movers has the goal of helping you make your move as smooth as possible. The most important thing we can help you with is certainly your choice of professional movers. You can find cross country moving companies Nebraska on your own, but we think it's much more efficient if you do it through our website. You will encounter company profiles and reviews of those companies, giving you all the information you need to make the final choice. In addition, we invite you to take a look at our website for useful advice and tips on the moving process itself. Therefore, head out to our website and ensure a safe move across the country!
Facts About Nebraska
01. Main Information
Popular Cities
Omaha, Lincoln, Grand Island, Kearney, Bellevue
US Senators
Deb Fischer, Pete Ricketts
State Website
State Moto
Equality Before the Law
State Nickname
The Cornhusker State
02. Geo Population
Total Population
1,972,292
Highest Elevation
5,424 ft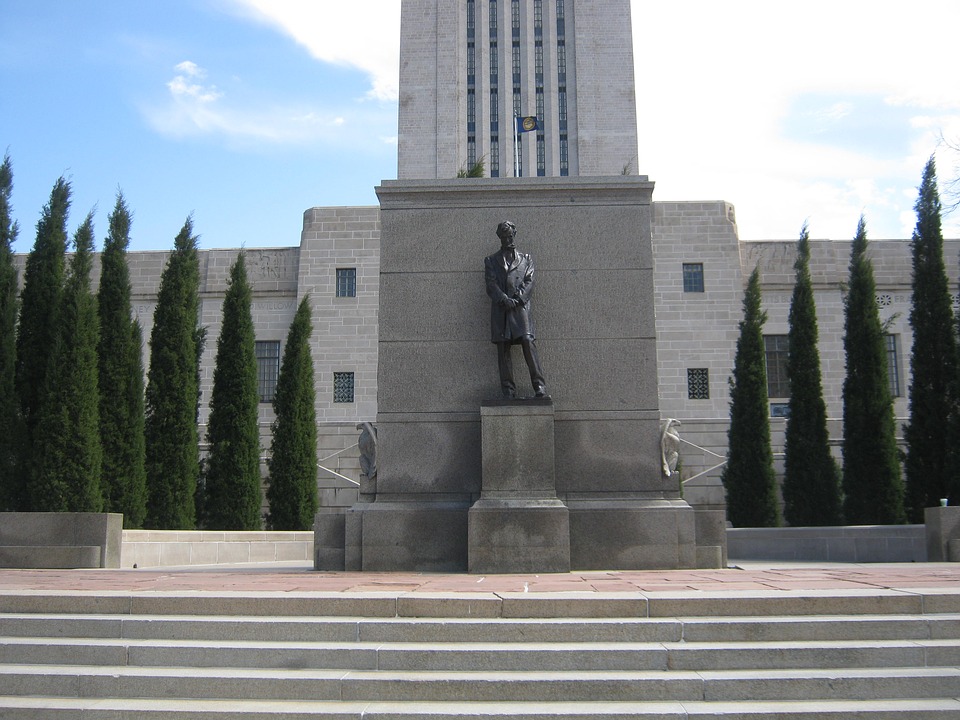 03. Education
Top 5 Elementary Schools
Brownell Talbot School, Blue Sage Elementary School, Sagewood Elementary School, Manchester Elementary School, West Dodge Station Elementary School
Top 5 Middle Schools
Brownell Talbot School, Elkhorn Grandview Middle School, Elkhorn Ridge Middle School, Elkhorn Valley View Middle School, Elkhorn Middle School
Top 5 High Schools
Brownell Talbot School, Mount Michael Benedictine High School, Millard North High School, Duchesne Academy of the Sacred Heart, Elkhorn South High School
Top 5 Colleges
University of Nebraska-Lincoln, Creighton University, University of Nebraska at Omaha, University of Nebraska Medical Center, University of Nebraska at Kearney
04. Rates
Crime Rate
20.12 (per 1,000 residents)
Average Income (household)
$66,644