Cross country (Interstate) Moving Companies Minnesota
The North Star State offers friendly residents and a high standard of living - the perfect setting for a good life. The vast majority of Minnesota is made up of rural areas and bodies of water. So, if you are an outdoors kind of person, you can look forward to your new home. You'll be charmed by the state's natural beauty and its laid-back lifestyle. Although the winters might take a little getting used to, Verified Movers has no doubt that you will learn to love them. For everything else, you can turn to your more than friendly interstate moving companies Minnesota.
Be wary of relocation to Minnesota during winter time
Bear in mind that Minnesota is an extreme winter weather state. So, if you plan your move, you should do so during the spring, summer or fall. This will not only be beneficial for interstate moving companies Minnesota but will also help you avoid complications that come with snow and ice.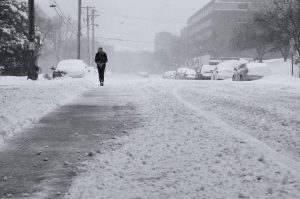 But in spite of all that, winter still brings opportunities for outdoor activities in Minnesota:
downhill skiing,
snowboarding,
snowmobiling,
snowshoeing,
cross-country skiing,
ice skating
ice fishing.
The winters are sunny, and even though the temperatures are low, the sun makes it feel warmer. That being said, it's still smart to dress in layers.
Educational reasons to reach out to cross country moving companies Minnesota
Minnesota offers 32 institutions in the Minnesota State Colleges and Universities System and five major campuses of the University of Minnesota. There are more than 20 private colleges and universities in MN, 10 of which within the Twin Cities. So, one might say that education is put on a pedestal in Minnesota.
With an offer of high-caliber education to its more than 50,000 students, the U of MN is quite exceptional and highly respected across the country and helpful to have on your resume. So, it can be difficult to get into their graduate programs but it is well worth the effort.
Saint Paul is #2 in the US when it comes to the number of higher education institutions per capita. Well-known colleges and universities include:
Saint Catherine University
Concordia University
Hamline University
Macalester College
The University of St. Thomas
To summarize and leave you to contact interstate moving companies Minnesota...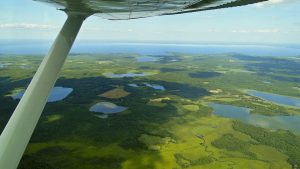 If you have a love of the outdoors, nature and sports, you will no doubt enjoy moving to Minnesota and all it has to offer in this capacity. Hence, you can trust that all cross country moving companies in Minnesota employ fit and energetic movers. Not only that but you can also count that they are as pleasant as possible, with the best customer service country-wide. From packing to transportation and storage, long distance Minnesota movers will ensure a complete and all-inclusive experience. And this is the way any relocation should start.