Idaho is wealthy in history and resources, but that isn't all it has to offer. The Gem State also has a tradition of agriculture and industry, as well as miles of mountainside and nature reservations. So, all in all, there is plenty of good qualities for every aspect of life. Hence, all that's left is to identify the ideal cross country moving companies Idaho. And this is something that Verified Movers are more than able to assist you with.
Long Distance Moving Companies Idaho
Facts About Idaho
01. Main Information
Popular Cities
Boise, Nampa, Twin Falls, Meridian
Governor
Brad Little
US Senators
Mike Crapo, Jim Risch
State Website
State Moto
Let it be perpetual
State Nickname
Gem State
02. Geo Population
Area (sq mi)
83,797 sq mi
Total Population
1,860,123
Highest Elevation
12,662 ft
Lowest Elevation
713 ft
Time Zone
Pacific/MT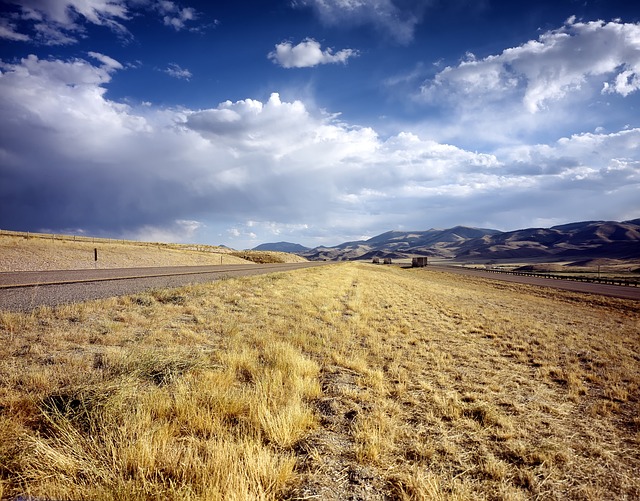 03. Education
Top 5 Elementary Schools
Riverstone International School, Sun Valley Community School, Falcon Ridge Public Charter School, West Park Elementary School, Palouse Prairie Charter School
Top 5 Middle Schools
Riverstone International School, Sun Valley Community School, Falcon Ridge Public Charter School, Coeur D'Alene Charter Academy, Payette Lakes Middle School
Top 5 High Schools
Riverstone International School, Sun Valley Community School, Boise Senior High School, Coeur D'Alene Charter Academy, Meridian Medical Arts Charter School
Top 5 Colleges
University of Idaho, Boise State University, Brigham Young University-Idaho, Idaho State University, Lewis-Clark State College
04. Rates
Crime Rate
14.43
Employment Rate
60%
Average Income (household)
$55,785
Poverty Rate
13.12%
Finding the right moving company is essential for the success of your relocation. Especially when you plan on having a cross-country move. As the latter is a complex process, the choice in the former has to be sound. And that is exactly what Verified Movers is here to help with. Our website allows you to browse for cross-country moving companies Idaho offers with great ease and efficiency. You will have all the important information at ready, and will be able to go through other customers' experiences, all on our platform.
Why do you need a proper plan for your Delaware relocation?
Every demanding and complex endeavor requires a good plan – and relocation is the perfect example. Because with a good plan also comes a good realization of the project you work on. This is especially important for a household relocation. The earlier you start with the preparation, the easier it will be for you to experience moving as a positive experience. And the selection of interstate moving companies Idaho all has a grasp of this statement. It is in knowing that our moving advice focuses on a detailed plan before the actual move.
Moving guidelines from cross country moving companies Idaho
Moving to Idaho? These tips can make your migration to Idaho sparkle with ease:
Summer temperatures can reach into the 90s, so you should avoid moving during those hot months. But if you do have to move then, make sure to hire interstate moving companies Idaho to do all the heavy lifting for you.
With fewer roads and service areas, the central Idaho Mountains are less prosperous than the rest of the state. If you've chosen this part of Idaho as your new home, fill up your gas tank at every service area. Also, make sure to bring along a well-stocked toolbox and first-aid kit, as well as plenty of water and some provisions.
Most of the cities host festivals and events such as rodeos, which can draw thousands of visitors. This is yet another reason why you should plan your move before time. This way, you can avoid crowds, blocked roads, and traffic congestion.
Idaho living expenses
Compared to the US average, the cost of living in Idaho is approximately 20% lower. This makes Idaho one of the most affordable western states in which to live. In part, this is due to the local production of food products, which decreases transportation costs and consequently the shelf price of groceries.
In addition, Idaho has one of the lowest population densities in the country. And the land isn't as costly as in some other states. So, there is one thing you can save your moving budget on already. Combined with the fact that the state doesn't collect property taxes, even if local governments do, it's easy to see why the homeownership rate is almost 73%.
The average household income comes to $40,500 and the average commute time rarely goes over 20 minutes. So, it's clear that fuel prices aren't as big of a budgeting issue for residents as they are in a state like California. Hence, you don't have to worry about transportation expenses of your cross country moving companies Idaho. After moving to Idaho, you'll enjoy utility prices lower than the national average as well.
How do Verified Movers help you out?
Moving is hard and exciting at a same time, as is every new beginning. However, you have a chance to make things easier on yourself. And all you need to do is to find one of the best cross country moving companies Idaho has to offer and hire the right professional for the job. That is where Verified Movers and its team step in. Finding the right mover for your interstate relocation isn't as easy as it seems. And your safety and satisfaction are what matters the most. With our dedicated team by your side – things will get much easier for you, and in no time. We share the same goal of ensuring you have a relocation experience you will get to enjoy. With that in mind, you can rest assured that we will do all we can to help you find the right moving team.
Moving services
There are many options in front of you. And once you choose one of the best cross country moving companies Idaho has to offer for the job, it is time for you to choose moving services that will make your move simple and easy. Basic moving services that our interstate moving companies Idaho can provide you with are:
Residential moving assistance
Commercial moving assistance
Storage solutions in your new area
And if you are looking for something specific, our cross country moving companies Idaho can also provide you with:
Professional packing materials
Packing and crating services
Art crating, shipping and moving services
Mobile storage units
Junk removal assistance
Piano and hot tub moving assistance
Specialty items moving assistance
And much more. All you have to do is to pick what suits your needs the best. Our teams will handle everything else for you. With pleasure and at an affordable rate. Just the way you like it.
Cross country moving companies by cities in Idaho
Team up with our professional movers and avoid moving mistakes
It might surprise you that moving mistakes are pretty common. They can happen to anyone, at any time and any place. That is why you need to be careful. Small details really matter, and forgetting some of your tasks can cause many problems. That is something you'll want to prevent at all costs, as moving problems and mistakes can cost you a lot of time, energy and money.
However, your experience needn't be stressful at all, nor do you have to worry about making a mistake. All you have to do is pick the right moving company, and with Verified Movers, you are virtually certain of doing so. With the cross-country moving companies Idaho you find in our database – you can move smoothly, in a manner that is professional, safe and stress-free. Reach out to us today, or take a look at our website to find out more.