Cross country moving companies Meridian
Get Your Instant Moving Quote
Sponsored Companies

Verified Business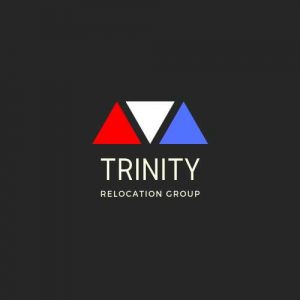 2300 Palm Beach Lakes Blvd Suite 301, West Palm Beach, FL, USA
Choosing to move to another state sure is a tough decision to make. You would have to be really brave to leave everything you know behind and venture into the unknown. Since it is not an easy choice, you probably had to sit down and have a serious discussion with your partner and children about it. Moving cross country is a change for the entire family, and that's why everyone is involved. There is one more aspect of this where you also wouldn't want to be alone and that is the logistics of the relocation. Due to many complications that can occur, we always advise people to hire a professional moving company. However, finding the right one for your needs isn't always easy. That's why we're here! Verified Movers will help you search for the perfect cross country moving companies Meridian that suits all your needs.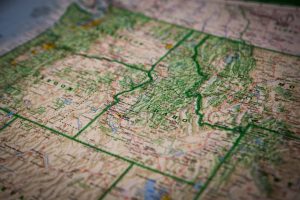 Moving to Meridian, Idaho: a guide
We've already mentioned that moving to another state isn't easy and it might be a bit overwhelming. That is if you're not prepared. When you start early enough, you will have the time to do the research about your destination. You might wonder, how is this beneficial for me? Well, if you know a little bit about the city you're moving to, in this case, Meridian, there are are few good sides. For example, you will know which neighborhood to pick when choosing your new home. Also, it helps you get familiar with the school districts in the area because you will have to enroll your kids in one of them. Overall, it will be a much less stressful move when you already know exactly where you are moving to. In this article, we'll try to bring you closer to Meridian, as well as to cross country moving.
What you should know about Meridian
We tried to help you out here, by doing a bit of research ourselves. Here are a few starter facts about Meridian that we believe you should know:
Located in Ada county, Meridian is the third-largest city in the entire state of Idaho.
It is considered to be one of the fastest-growing cities in all of the U.S.
All state police officers have to attend the Idaho State Police Academy which is located in Meridian.
It is situated between the other two largest cities in Idaho, Boise to the east and Nampa to the west.
When searching for the right cross country moving companies Meridian, Verified Movers are the people you will want to ask for advice
Once you decide that you are moving across the country, there will no doubt be a plethora of moving tips coming your way. Of course, your friends, family, co-workers, and neighbors only wish you the very best, but sometimes all of that can add to the stress. You won't know where to start and what you should embrace or ignore.  That when you should give Verified Movers a call!  We've seen so many different situations in the moving industry, which is why we are qualified to help you out.  When you have the proper help during your moving process, you will be able to enjoy the relocation much more than before. Professional movers know all the tricks of the industry and will do everything in their power to make your relocation go as smooth as possible. Pay attention to the right ones and you won't fall for a scam.
How do Verified Movers pick the right relocation company for you?
Choosing the proper cross country moving companies Meridian isn't a simple task. As you might know, the moving market is booming and there are hundreds of great companies out there. Our job is to go through them all and see which ones we should recommend to our clients. Their satisfaction is our primary goal, and by having happy clients, we know that we've done the right job with the moving companies! We'll reveal a part of our secret to you, and that is what is our criteria for making the pick.
We only recommend the licensed cross country moving companies Meridian
Unfortunately, there are so many scam moving companies out there. If you're not being careful, you might end up falling for one. FMCSA registered companies are the only ones you should trust, and the only ones we put up on our website. No need to worry about scams when you have Verified Movers do all the background checks for you!
Verified Movers always find a way to save your money
It is true - relocation can get pretty expensive. No matter what budget you set beforehand, you can easily go over it if you're not being careful. Verified Movers know that you're trying to save every penny so you could be stress-free when you start your new life in Meridian.  Before you even set your budget, get a moving estimate so you could approximately know what to expect.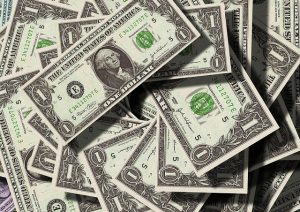 Searching for the right cross country moving companies Meridian doesn't have to be a nightmare!
With a team of highly experienced workers, we know what to look for in moving companies. Especially when you're moving state to state, you should be completely sure that you've got the right people to assist you.  It's crucial that you trust your movers! After all, they will be handling all your belongings for you, and even some of the important paperwork. In order to make sure this all goes right, you should be certain you've picked the best and the most reliable cross country moving companies Meridian. What can go wrong when you've got Verified Movers to help you out? Relax and enjoy preparing for the next chapter in your life!