Cross Country (Interstate) Moving Companies Alaska
Moving to Alaska means living in one of the most challenging, but beautiful places on the Earth. A journey to your new residence in Alaska is an experience filled with emotions, excitement, and stress. So having a professional help in relocation process reduce the pressure in a most efficient way. Cross country moving companies Alaska have special professional skills and wisdom to help the customer move to cold and icy Alaska.
Reliable moving companies have years of experience and knowledge that can fulfill all customers' needs and requests. Choosing the right moving company you can trust is the most important step in your relocation process. We want you to have a positive and pleasant moving experience, that's why Verified Movers help you find the right cross country movers in Alaska.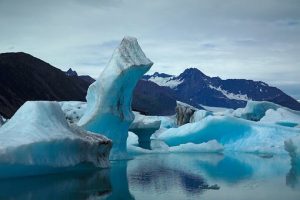 What about living in Alaska?
If you're thinking of making the move to a colder climate with cross country moving companies Alaska, you need to know how it really looks like to live in the US's largest and northernmost state.
Alaska isn't just wildlife, it also has major cities where ferries, private boats, planes, and seaplanes are most used methods of transportation. You need to be prepared for cold winters without sunlight and high cost of living. Prices for most goods and services in Alaska are higher than in the other U.S. states.  Everything, from the housing, health care to transportation is pricey.
Moving Advice from interstate moving professionals
When moving to Alaska, you will understand why it is called "The Last Frontier." This type of relocation can put everyone on the edge so be ready for this monumental life change. Our following tips will help you plan positive and memorable moving experience.
If you want to book your cross country moving companies Alaska, do it during the summer – from May to October. Like you know, winters are cold and spring and fall can be rainy.
Alaska doesn't require moving permits
If you driving, remember to follow your map carefully and make sure that all roads are accessible
Think and plan ahead. Before moving to Alaska, be sure you installed quality tires on your vehicle. Also, think about your moving budget and try to find ways to cut moving costs.
Do you have a good snow shovel? Do you have enough stored food in case of emergency?
Find self-pack containers for easy shipping during your transition
Be prepared in case of stuck on the road
Bring a list of emergency numbers
Make sure to bring enough money because the cost of living is high
Prepare your essentials for traveling in bear country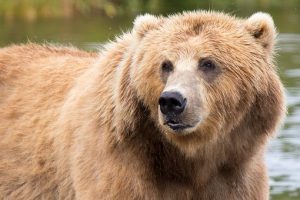 Cross Country moving companies Alaska guide your way
We, at Verified Movers, love to hear the excitement in the voices of customers relocating to Alaska. We want you to have a perfect moving day. Forget about moving obstacles and complicated packing process. Take a deep breath and leave all hard moving steps to your reliable interstate movers. Cross country moving companies Alaska guide your moving day in a most efficient way. Reliable moving experts will help you with:
Sorting and packing your belongings
Storing your items in storage facilities
Packing and loading into moving the truck
Removing all the unnecessary items from your home
Disassembling your furniture
Packing fragile items with special attention
Paperwork and documentation for moving process