Having the best assistance possible by your side during relocation is crucial for having a positive moving experience. Even though possible, finding movers that would be able to provide that sort of great moving service to you can be pretty hard. On your own, such an endeavor could take weeks, maybe even months. But it would all be worth it in the end, right? Absolutely! However, there are much simpler ways of finding top movers in San Jose for your upcoming move than just tirelessly searching for weeks on end without any knowledge or guidance. Moving is notoriously difficult for anyone who lacks professional-level skills. That said, moving is also one of the most important, life-altering events in a person's life. You're quite literally packing up your life and moving it someplace else. Because of that, there should be no room for mistakes, stress, and frustration in any moving story. Each and every person deserves to enjoy their relocation experience through and through, including you. The only way for that to be a reality, though, is to choose reliable movers who will take you by the hand and lead you through the moving process with the utmost ease. Luckily, there is a number of experts in California who are more than capable of fulfilling that role. It's just about finding them in the sea of mediocre and even bad or scam movers. Today we are here to help you out and make your search for professional assistance simple. Read on and you'll find out our top pics for safe and smooth moving to or from San Jose. But, we'll also share with you some tips, tricks, and important info that is sure to help you have a pleasant move.
Our choice of top movers in San Jose for a guaranteed successful moving
When paying your hard-earned money for a service you should expect nothing less than first-class treatment. When it comes to moving, that applies to both you and your belongings. Sadly, there are more than a few moving businesses that don't treat their clients and their possessions well, even though their reputation and income depend on it. Movers like this are more common than you would think and thus are hard to avoid.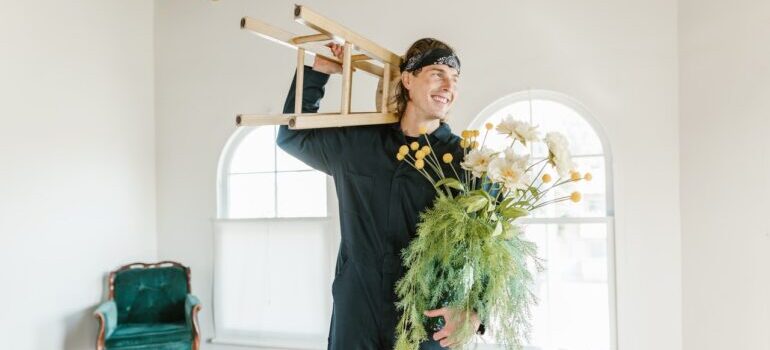 Luckily, there are quite a few ways of weeding out these poor movers and making sure you're left with an array of equally-good moving businesses from which you could then choose the one that best suits your personal needs. When quality is not an issue, you're free to focus on other things that could play a significant role in your moving experience. After all, quality is just one of the things you should take into consideration when choosing movers for your upcoming San Jose relocation. Whether it was long distance moving companies in California, or cross country movers in Texas, we always came through with top-notch picks that our clients enjoyed. Continuing in our tradition, we've also chosen some of the finest movers in San Jose so that our Californian clients from the San Jose area can simply choose what they want and need without having to worry about quality or scams. Make sure to go through the reviews of these top movers in San Jose, and find out more about them. So, without further ado, here are our top picks for San Jose movers for safe and enjoyable moving!
If you are looking for a relocation company to help you settle in the Bay Area, One Move Movers should be among your top choices! Relocating to the Bay Area for the first time can be overwhelming, and One Move Movers are there to help you settle in San Jose without any disturbances. They have a sky-high success ratio which can be credited to their dedication and their diligent and trained employees who will treat your items like their own. This is also a reason why they have so many positive testimonials, which you can see by taking a look at One Move Movers reviews. The satisfaction of their former clients is the only proof you need to be sure that this company provides the most efficient services and quality relocations in the Bay Area, CA.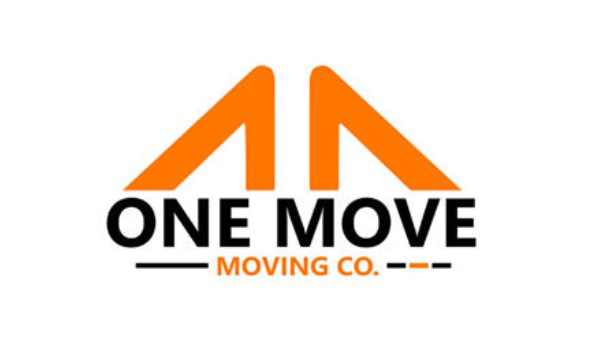 Besides helping people with local moves in San Jose and the surrounding areas, they are also offering long distance moving services, so whichever distance you're traveling, you can count on One Move Movers. It's also worth noting that these services apply not just to residential moves, but commercial ones as well. Aside from the basic services, you can ask them for several special moving services. These movers can assist you with hauling, junk removal, and they can safely transport your specialty items such as furniture, glass materials, pianos, your car, etc.
Finally, if you need to store your items for an extended period of time, One Move Movers will happily offer you their warehouse storage services. Units are coming in different shapes and sizes, so don't worry, there will be something that suits your needs. And, most importantly, their warehouse facility has state-of-the-art security, ensuring the full protection of your goods. Call them today and receive a free moving quote!
If you are looking for a moving company that is affordable but efficient at the same time, A2B Movers is the right choice for you! Established in 2010, they have years of experience with any type of move. Whether you are relocating your home or your office their skilled and well-trained crew will be there to anticipate all your needs. With A2B Movers there is no move that is too difficult. From bulky furniture to fragile and sensitive artwork their qualified movers will handle relocation gladly and without any problems.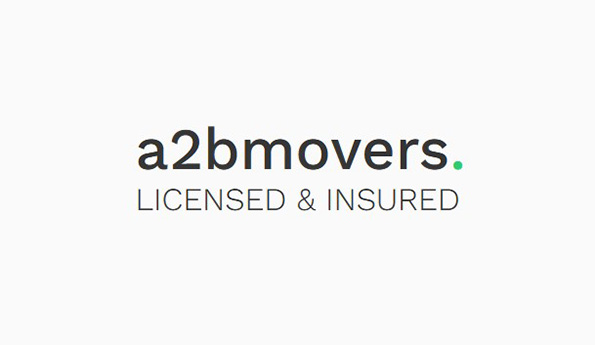 For A2B Movers San Jose distance doesn't make a difference. You will just have to tell them your final destination and they will relocate you there. They approach every relocation with the same enthusiasm, confidence, and dedication. Whether your new address is across the town or to another state they will make sure that your belongings reach their destination safely. For both local and long-distance moves they are the right crew for you. They are one of the most devoted moving companies in the area and A2B Movers San Jose reviews clearly shows and proves that.
With A2B Movers San Jose no job is done partially. They provide full moving services from the beginning of the relocation until the end. The proof of that is the Best San Jose Movers and Packers Award of 2016. A2B Movers has a friendly and professional staff that will assist you with packing and unpacking. They have the tools and knowledge necessary for your belongings to be well-protected. As they are fully licensed and insured you will have peace of mind knowing that your belongings are secured and protected from any unexpected events. With very affordable prices, no hidden costs, professionalism, and knowledge A2B Movers San Jose became one of the most trusted and reputable companies in the industry.
Southwest Movers moving company can be your lucky moving ticket. They can provide you with help and support throughout your moving process. They can also help you plan your every move and make sure they make your move an experience you'll remember for years. Southwest Movers San Jose can offer you a variety of moving services that can meet all your expectations and requirements. Among their services, you can find Local, Long distance and Commercial moving, as well as Specialty Movers.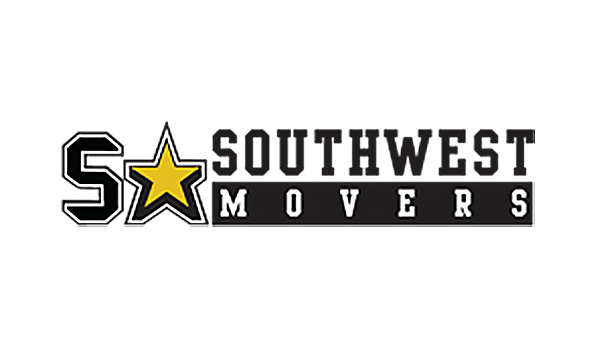 If you are looking for a suitable moving company for your process, you need to find reliable, proven, and affordable movers that will provide you with the highest quality moving services. That's why Southwest Movers is the ideal solution for you. They have their own moving teams, made up of guys who have been doing this job for a long time. So, considering that, they gained many years of experience and passed rigorous training in order to meet the needs of their customers. They can guarantee you a safe, high-quality and reliable moving of your belongings, but also furniture and some special things such as works of art. All these services will be provided to you at a very reasonable price, which we are sure will fit into your budget.
If you take a few moments and look at Southwest Movers reviews, you will be convinced of our words. Because here you will find a large number of comments, reviews that justify our words. Southwest Movers can be your right hand and lucky card throughout the entire process of your move, from start to finish. And allow you to move quickly and easily, without the above problems and unpleasant situations. So, play your lucky card and secure yourself a stress-free move.
Way back in 1991, All Reasons Moving & Storage was founded due to a need for an excellent white glove moving company in San Jose, CA. To this day, this company has successfully operated in the Bay Area, completing thousands of moves. With such a long experience, rest assured that they have seen it all and that no matter the complexity of your moving project, All Reasons Moving & Storage will know exactly how to manage it and complete it successfully. They have developed their own training program for new employees. Therefore, if you hire them, you can relax knowing that the team of movers that shows up at your doorstep is a team of nothing but highly-trained, experienced, and diligent individuals.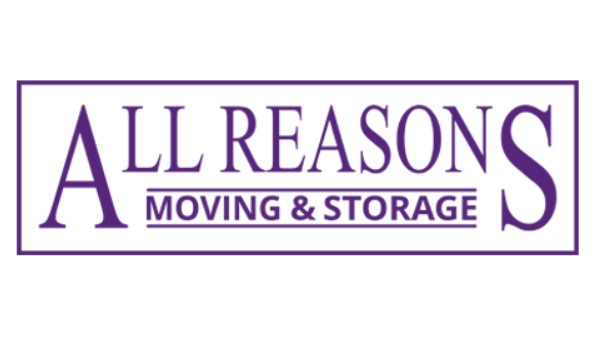 Once you take a look at the All Reasons Moving & Storage reviews, you'll see that people have been amazed by their professionalism, attention to detail, and overall work ethic. What's also great about this company, and why their previous customers praise them so much, is the number of services they're providing. First of all, they are helping people move their households and businesses in the San Jose Area. But there's so much more that these movers can help you with. They can provide expert assistance with packing, offer you a storage unit if you need a facility to store your belongings for some time, and even if you want to go beyond San Jose, they will happily help you move over long distances.
Not only that this company is licensed and insured, but it is one of the first moving companies in the Golden State to receive the designation of Certified California Pro Mover. To help you plan your moving budget, All Reasons Moving & Storage will offer you a free moving quote right away. With over 3 decades of experience, a hand-picked team, and many services at your disposal, wait no more and contact them today!
One of the best ways to ensure a smooth and enjoyable move is to call You Move Me San Jose. This moving company has some of the best and most experienced moving professionals on its team. And they are offering a variety of moving services suitable for a broad range of customers. Regardless of whether you are moving your house, an apartment, or an office or you are a senior looking for adequate assistance, these movers can help. All you need to do is give them a call or contact them through their webpage and get a free moving quote. If you agree on the price, their experts will start crafting a personalized moving plan suited to fit your specific relocation needs and requirements.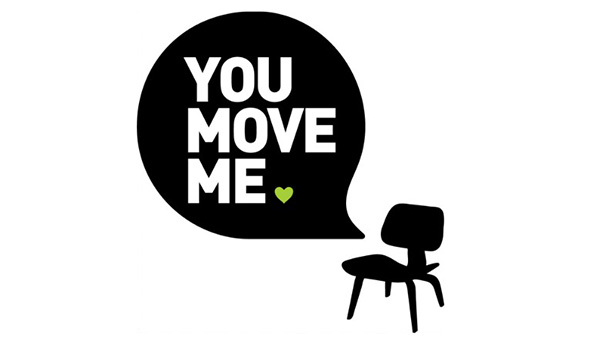 If you are looking for an all-in-one moving company that can handle all parts of the move at once, this is the company to call. Reading You Move Me San Jose reviews, will reveal to you that this is one of the most versatile companies in California's moving market. They offer a variety of moving services suitable for individuals as well as businesses. And they can help you relocate your home, office, or help you move to an assisted living facility if you are a senior. When you are having a complicated move, oftentimes you have to hire a few different companies to handle some specific tasks. If you hire You Move Me San Jose, on the other hand, you will not have to worry about any aspect of your move because they can handle it all.
Forget about broken items, hidden fees, last-minute cancelations, or late deliveries. If you contact You Move Me San Jose, you will get the moving service you as a paying customer deserve – a superior moving service of the highest quality.
If you are tired of stressful and arduous relocations with uncertain outcomes, San Jose Movers are at your disposal. This moving company offers a variety of moving and storage services possible to adapt according to the specific needs of their customers. Their movers and experienced, well trained, and dedicated to providing satisfactory moving services to a wide range of customers. To ensure their assistance, or simply learn more of their service, regardless of whether you are moving your home or a business, or whether you want a full moving service or most basic assistance, give them a call. They will provide you with an answer to every question, as well as a free moving quote.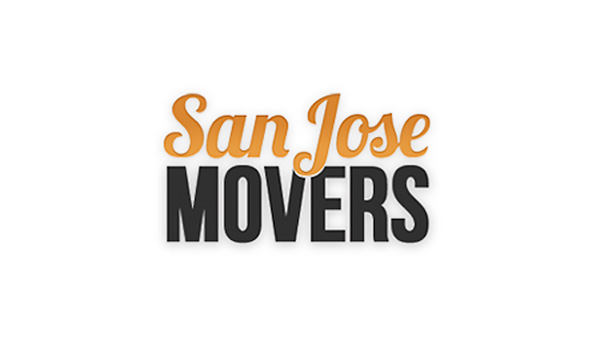 If you read San Jose Movers reviews online, you will see that this moving company offers one of the most versatile sets of moving and storage services in California. Moreover, one of the things that their customers like the most is their versatility. They offer a ton of different packages suitable for different types of situations and customers. You can get a full moving service, which will handle your move from start to finish. You can get movers and packers. Or you can get a basic labor-only service to help you with the most difficult parts of the moving process. If you want to experience a stress-free move designed for your specific needs and requirements, it is time to contact San Jose Movers.
Moving can be a difficult and tormenting experience if you make a mistake while choosing your movers. On the other hand, if you choose your moving company according to their reputation, skills, and offer, you can easily ensure a smooth and carefree move regardless of the complexity of your move. To ensure a safe and enjoyable move today, give San Jose Movers a call, get their free quote, and watch while your items are being handled by some of the best movers California and San Jose can offer.
Whether you are going through a residential or commercial moving process, you should not do this on your own, but rather count on Fairprice Movers San Jose. This company can proudly say that its teams of movers are more than professional. They do their job properly and you can be sure that your belongings are going to reach their destination in perfect condition. Since both packing and storage services are at your disposal, feel free to add them to your moving agreement. A team of professionals will be taking care of these two time-consuming tasks and you will know that the final result will be more than pleasing. Let them know your moving needs and you can be sure that they are going to tailor their services according to your instructions. One thing is certain- they are going to take a step further if necessary just to make you satisfied.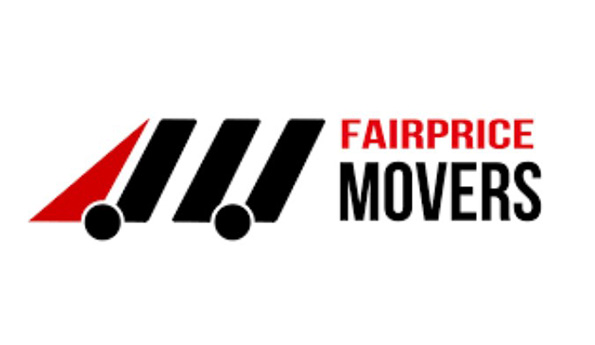 What you should also know is that you can count on their help no matter where you will be relocating. Whether it is just across the street or to a completely different state, Fairprice Movers San Jose is going to give you a helping hand. They are going to make a detailed plan that is going to include even the route of your old home to your new home. Naturally, their professionals are going to take into consideration possible traffic jams and delays will be avoided. In order to see for yourself what is the quality of their services, check Faiprice Movers San Jose reviews. You will see what their clients were especially satisfied with and in what ways this company can help you. As a matter of fact, feel free to get in touch with them and get all of the answers you are looking for.
If you are looking for a Silicon Valley moving company that you can trust, Meathead Movers San Jose is at your disposal. This moving company offers a variety of moving services intended for commercial and individual clients. Whether you are moving locally or long distance or you are a senior looking for appropriate moving assistance, Meathead Movers San Jose will help you pack and move. There is no need to risk with some unknown and unreliable movers that you accidentally ran into online. Call this moving company instead and ensure a safe and stress-free move, regardless of the complexity of the process.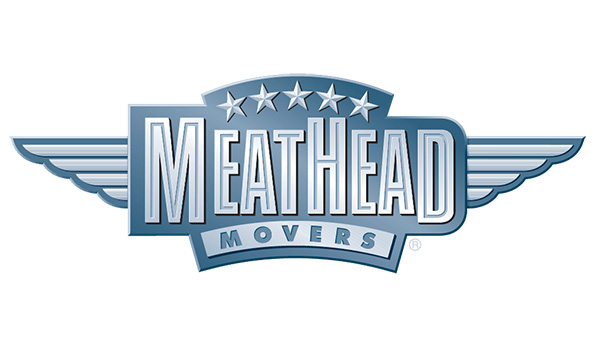 Read Meathead Movers San Jose reviews online, and you will see how many options this moving company provides. They deal with residential, commercial, and senior relocations and they handle them locally or long distance. If you are looking for a way to ease your move and speed it up along the way, their packing service is at your disposal. They will provide you with a specially trained team of packers who will utilize their vast skills and knowledge along with superior packing materials to ensure the safety of your items. If you are planning to pack on your own, however, you can contact Meathead Movers San Jose to supply you with quality packing materials.
To check Meathead Movers, San Jose rates, you have an option to get a free moving quote through their webpage. On the other hand, if you want, you can call them directly or visit their offices in San Jose.
There is no need to go through difficult and stressful relocations ever again. Now, when you have Meathead Movers San Jose at your disposal, a moving process, regardless of the situation, will be a smooth and enjoyable experience. To ensure their assistance, give them a call today.
Silicon Valley Moving & Storage Company can be your best help and support in your moving process. They are a fully licensed and insured company that has the title of one of the most reliable moving companies in San Jose, CA. They can provide you with quality, affordable and efficient service. Whether it's International or Home moving, Silicon Valley Moving & Storage Movers will do their best to make your moving process run without stress and problems. This company can offer you a variety of moving services, which can meet all your needs and expectations.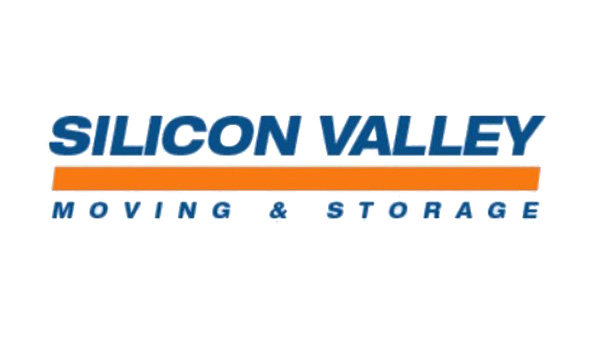 As part of their services, you can find services for packing and storing your belongings. Their storage services can be singled out because you don't have to use them only when you move. They can already be useful when renovating your home, downsizing your apartment, or storing your seasonal items. Storage services are affordable and will allow you to keep your belongings in a safe, dry, and clean space for as long as you need.
Silicon Valley Moving & Storage San Jose is a family-owned moving company that has a rich 30 years of experience in this business. As well as a large number of satisfied customers. They can help you with your Commercial moving, Auto transport, or Long-distance moving. All these services will be provided by their professional movers who have undergone rigorous training for this job in order to provide you with the best service. To make sure of our words, take a moment to look at Silicon Valley Moving & Storage San Jose reviews. You will see a large number of satisfied customers and reviews. If you opt for any type of move, the Silicon Valley Moving & Storage company can help you have a successful, stress-free, and affordable move.
If you are looking for reliable, professional, and knowledgeable movers Two Men and a Truck San Jose is the right option for you. Back in 1895 two high-school boys decided to start a business. They did that because they needed extra money during their studies. Now, more than 30years later, Two Men and a Truck San Jose is the fastest-growing company within the industry serving more than 380 locations worldwide. Apart from the states in the United State, they have expanded their business in Canada, the United Kingdom, and Ireland. Fully licensed and insured, without any doubt, they have one of the most experienced and trustworthy movers.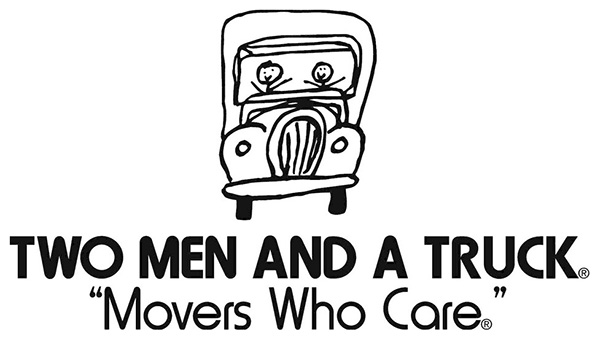 It is almost impossible to ask for the moving service that Two Men and a Truck San Jose doesn't provide. Whether you need local, long-distance, or international relocation they will be there to assist you. They are fully equipped for any type of relocation, whether it is a residential or commercial move. Two Men and a Truck San Jose movers have the skills to load and unload any large, heavy, and fragile items. Not only that they are skilled when it comes to the transportation of valuables. They have quality packing supplies and knowledge to pack even the most fragile items.
The proof of how efficient and reliable they are can be found in Two Men and a Truck San Jose reviews where customers have only positive feedback for them. Their customer referral rate is 96%. One of the reasons for that is because they don't provide just moving services. They have storage solutions as well. In their storage units, your belongings will be safe and secured. Also, they provide a junk removal service. Whether you are in need of cleanout services or furniture removal they will do it for you. Because of a wide range of their services, knowledge, and skills, Two Men and a Truck are one of the most reputable moving companies within the industry.
Solo moving is not for the faint of heart
Moving all by yourself is doable. There's no denying that. However, such a venture would likely take a huge amount of time and energy that you could invest in other things. A person that's never moved before can't really match the speed and skills of expert movers by any means. And that means that your move would likely be unnecessarily long and dragged out. Now, if that's something you're okay with, kudos to you. However, there are much better ways of spending your time, even during a move, than taking care of hard and tedious moving tasks. And wait until we get to stress… Moving is stressful enough even with movers by your side, let alone when DIY-ing a move. Expect to have to take care of everything by yourself while still juggling your day-to-day tasks like job, family, chores, and pets. Not many people can handle dealing with all that plus the moving preparations, all at once. That's why most people opt for hiring movers instead of moving on their own.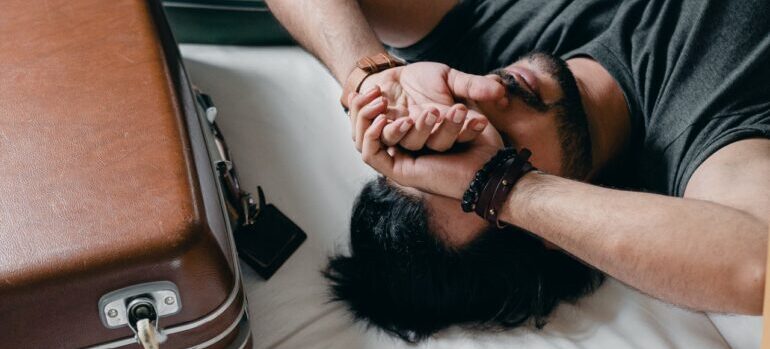 And then there are damages. Unless you're a professional packer, you likely lack the necessary skills to protect your belongings from external damages through proper packing. Believe it or not, packing is a complete science and so it can be hard to pick up on the go. And without proper packing, it's not very likely that all of your belongings will arrive at their final destination unscathed. Plus, with most top movers in Los Angeles, Irvine, Sacramento, San Francisco, and ultimately San Jose, you will likely have some sort of insurance, just in case. But that's not the luxury you'll have if you choose to move by yourself. If something happens, you'll have to pay for it in full. Not to mention that you'd be the one who's responsible for everything, as well – from planning and organization, through transportation, to unpacking. Even if you ask friends or family members for help, your experience likely won't be as smooth as it could be if you were to hire one of San Jose's finest moving businesses.
Understand that it's not you, moving is just that difficult
Reading this you might start feeling anxious, spooked, or even incompetent. However, there's no need for any of that. It's not just you who feels this way and it's definitely not just you who'd struggle in a situation like this. Moving is simply hard, especially if you're planning a massive, cross country move. But even a simple local move can be quite demanding for anyone who has no prior moving-related knowledge or experience. To understand why moving is so hard, though, we should probably dissect the moving process into smaller pieces so we could better show you all of the inner workings of moving and what makes it so difficult.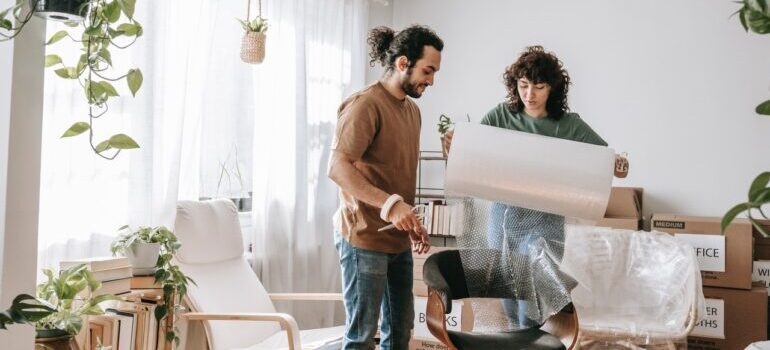 Planning and scheduling a move requires superb organizational skills and a strong sense of time. Superb time management is a must unless you wish to have a very stressful move. Planning and scheduling are the very first steps of any move. Do it wrong and your whole move will likely feel clunky. You have to be able to create a reasonable plan and then make a schedule based on it. However, you also have to make sure everything makes sense. And that's what makes this particular part of moving quite hard. This is where it all starts and doing it wrong can create so many problems for you down the line. Most people struggle with this unless they have at least some sort of guidance from professionals.
Packing belongings requires a deep understanding of packing procedures, as well as precision. Packing is perhaps the hardest part of any move. You have to pack literally everything in your home. But what's perhaps even harder is that you have to do it well unless you wish to run into some trouble later on. However, what most people don't understand is that each item requires a unique approach based on its qualities and features. For example, you wouldn't pack a rug and a TV the same, would you? This is exactly why many people realize too late how difficult packing by yourself is. It's very time-consuming, pretty tedious, and even technically challenging. Plus, packing too requires planning and preparation. It's not just what you're packing, but also how and when! And unless you're a professional, this is likely to be very difficult for you.
Transporting belongings requires professional equipment and knowledge on how to use it. One of the biggest challenges of moving is transportation. Unless you have very few moving boxes, or you have a large van, you likely won't be able to transport all of your belongings by yourself. And even if you somehow managed to find a vehicle of that sort, you'd have to learn how to load it and unload it and even get used to driving it. This can be quite challenging, especially amidst all other moving tasks. Due to all this transportation without professional equipment can be rather difficult. And even with equipment, you'd still likely be incapable of performing all these actions with smoothness and ease.
Coordinating and executing a move requires leadership skills and self-discipline. It's also important to mention that moving requires coordination, especially if there are other people involved. You can't just let everyone do what they please and expect everything to be fine. But even if you're handling everything by yourself, you'll still likely have to coordinate a few things to be able to pull off a move. Plus, executing a successful move requires a lot of work and dedication which requires heaps of motivation. Many people simply don't get how mentally draining managing a move can be. Many even find that aspect of moving to be the hardest by far.
The perks of moving with San Jose's top movers
Moving should be about celebrating new beginnings. Even if you're moving just around the corner there will be a substantial amount of newness in your life. To start with, your home, the very place you live, will be completely different. Plus, you'll have the opportunity to create a living space that represents who you are right now and not who you were in the past. So it's pretty much safe to say that every move, in a way, is some sort of a new beginning. However, unfortunately, many people are so hyperfocused on the physical aspects of moving that they forget to immerse themselves in the overall experience of moving that's in reality so much more than just that. But who can blame them? Moving is, after all, quite difficult and stressful, especially without assistance. That being said, it doesn't have to be like that at all! With a bit of conscientiousness and a few right choices, you could have a move to remember. What is the only sure way to have such a move? Let's find out.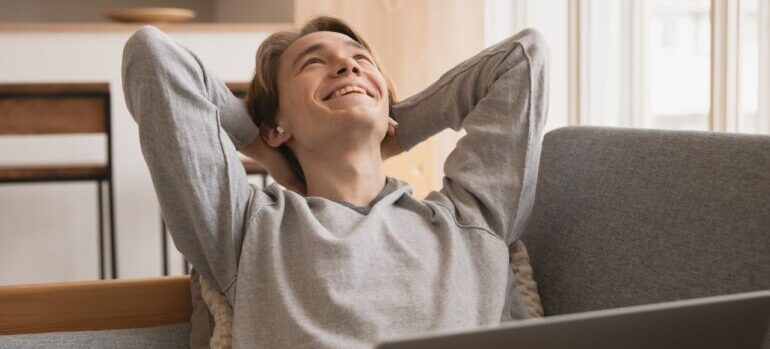 Perhaps the only way to handle your Cali move without much stress is to hire one of San Jose's top movers. What movers do may seem rather simple to you – They pack and relocate, right? In reality, that couldn't be further from the truth. Even though movers do do all those things, they also do so much more than that. However, the results of that can't really be seen, but only felt. And moving reviews attest to the quality of some of the best movers, and their assistance. Through simple acts of skillful moving and great customer service, your movers will likely turn your move from a horrifying nightmare to a fun adventure. Though how can movers do all that by simply taking care of the tasks for you?
Fewer tasks means more time for yourself and your family
Moving can eat up all of your free time. Sometimes even that free time isn't enough and you find yourself canceling engagements just to be able to take care of everything that requires taking care of. That can create problems, especially if you have a family. And even if you don't, keeping up with everything around the clock will likely leave you feeling run down pretty quickly. Yet, with San Jose's best movers by your side, your move won't be like that. Just look at top movers in San Jose reviews. Even though there are some tasks that only you can do, you won't be nearly as swarmed as you would be otherwise. Simply hiring movers can be a difference between having a stressful move where you're cutting on sleep so you can manage everything, and a very simple and manageable move where you're doing the bare minimum while your movers are doing the rest for you, and doing it well on top of all that.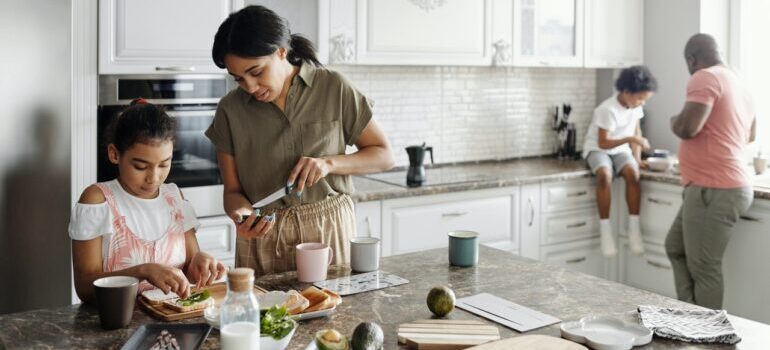 Many people believe that sacrificing your time and well-being is the only way to have a successful move. However, that's not remotely true. Keep in mind that you can't have a pleasant move unless you're eating well, sleeping enough, and having some off time for yourself to decompress and regenerate. Luckily, with masterful movers by your side, all of that is possible. No move ever has to be exhausting, it's just that people choose unwisely and end up in unpleasant situations where they have to pull a lot more than even their own weight even if they end up hiring movers. That said, with top movers, that won't have to be a concern of yours. You'll have plenty of time to spend on what really matters – Yourself and your experience.
On-time, mishap-free moving means less stress
Another benefit of hiring expert movers is having everything run smoothly. All top movers have hundreds or even thousands of moves under their belts. That means that they know exactly what they're doing. But what's perhaps even more important is that they know why and when they should be doing something. All this means that your move, with professional assistance by your side, will likely be perfectly timed, scheduled, and handled, and all you'll have to do is come along for a ride. Also, experts are very responsible which means no delays or last-minute calls. You can expect San Jose's finest movers to be there right on time and ready for the job at hand.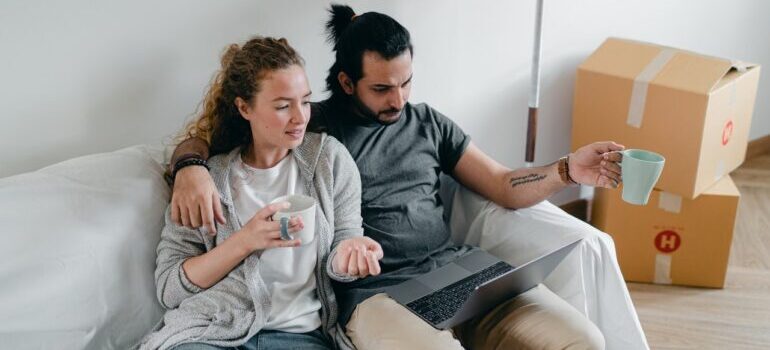 Also, professional movers make very few mistakes. Of course, an occasional mistake happens to everyone. After all, it's people handling the moves, not machines. Well, at least for now. Still, compared to your average Joe, these mistakes are very few and far between. And we've already mentioned the insurance coverage. But mistakes can be harmful in more ways than just money-wise. Mistakes can prolong moving and crate all sorts of additional problems. That's why moving with incapable movers, or even simply moving by yourself, can be unnecessarily long and frustrating. With professional movers, though, this is a very rare occurrence. So rare, in fact, that it could be considered a statistical error even. And with everything running so perfectly, you'll have 0 reasons to stress out. A swift move without any issues or hold-ups is a delightful and successful move, and a client without stress is a happy and satisfied client!
Support from San Jose's top movers means having someone to lean on if things get tough
Many people end up struggling during a move. You don't have to be tangled up in tasks to find moving hard. Since moving is such a big change, having a bit of a rough time is completely normal. Of course, it's better for things to go entirely smoothly. However, that's not always possible. And the cause of a client's struggle doesn't even have to be moving-related over-exhaustion. No, a person could struggle for all sorts of different reasons during a move. One of the most common ones being an inability to adapt to an upcoming change. Also, many people are quite excitable and stress-prone by nature. In those cases, some form of stress is nearly unavoidable. Luckily, expert moving businesses choose employees who are natural with people and empathetic. That means that in the hands of your movers of choice, you'll feel safe even if you find yourself struggling. Of course, that will only be the case if you hire one of San Jose's top movers.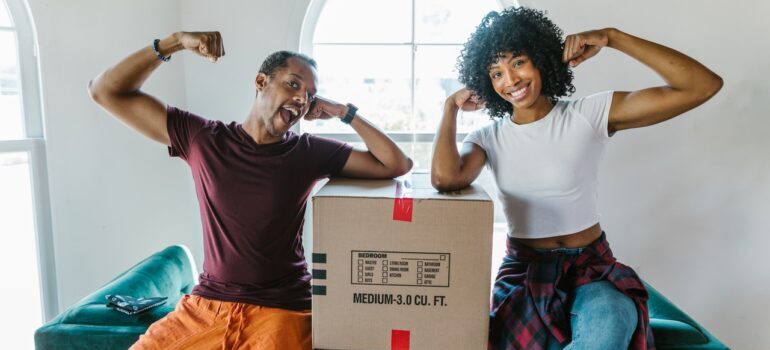 What are the main differences between San Jose's top movers and all other people when it comes to moving?
Movers are regular people, just like everybody else. However, like all true professionals, they've invested time and effort in developing a set of skills that make moving much simpler. But moving is not just easier for movers, they're also a lot better at it than pretty much all other people. Of course, developing such skills doesn't happen over night. Honing skills takes time and practice, and a lot of it at that. But since moving is the biggest part of their jobs, professional movers spend hours each day bettering and then perfecting their moving skills. It's then safe to assume that most movers, that are employed by top moving businesses in California, have many a move under their belts. Which is the main reason why they're so good at what they do.
That said, even though it was likely pretty obvious that professional movers spend most of their professional time moving, it was still important to bring attention to how much time, effort, and dedication it takes to perfect these skills, to truly be able to grasp how difficult of a task moving is. Of course, when it comes to moving, what is hard for you, or somebody else, is a walk in the park for San Jose's best movers. But why exactly is that? Practice is obviously one of the key elements of mastery over anything – Moving included. However, aside from moving skills, professional movers, employed by reputable moving companies, possess an array of personal traits and values that allow them to be such great movers. Of course, many people possess these traits and values as well. However, it is the combination of said traits and highly-developed skills that help grade-A movers be so good at their jobs.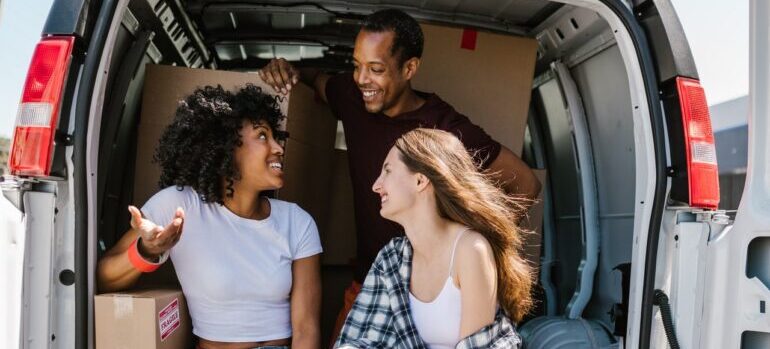 The traits of great moves are the traits of great professionals
As we already mentioned, moving professionals are just like all other professionals, in different areas of work. It's common knowledge that most top-tier professionals, all around the globe, possess a set of similar traits that allow them to be successful in the professional world. Expert movers are no different. There might be some differences from profession to profession. However, most are universal across the board and are thought to be necessary for success, especially when it comes to customer service professions.
These traits and values, however, are nothing out of the ordinary. You could pretty much use your common sense to come up with all of them. If you thought about a wonderful coworker, you enjoy working with right now, you'd likely be able to name all of these qualities and values. Still, we think it important to go over them with you, just in case. After all, these characteristics, alongside skills, are what sets great movers apart from all the rest. And thus we believe it's very important for them to be fresh in your mind while choosing movers.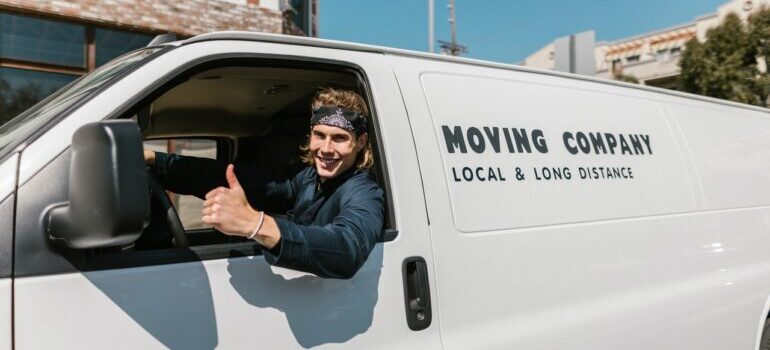 All true professional movers are highly ethical
We can all probably agree that ethics are crucial for running a reliable, trustworthy business. And moving industry is no different in that regard. Unfortunately, there are copious amounts of scams and fraudulent movers all over the world. These businesses don't care about ethics or their customers much at all. All they care about are profits. On the other hand, highly ethical moving businesses, like all top movers in San Jose are, will make you feel safe and secure during a move. That's mostly because scams and frauds are not an option with these businesses. They're all very transparent and honest, and thus leave no room for worry. They are mainly driven by their love for helping people and so they won't be focused on siphoning as much money as possible out of you. Movers like this are by far the best option for a relaxing and safe moving experience.
Professionalism on the highest level is guaranteed with San Jose's top movers
There are a few qualities and personality traits that are a must for anyone who wants to be a successful employee of a reputable business. Confidence, excellent communication skills, ability to work as a part of a team, leadership potential, growth-oriented mindset, reliability, trustworthiness, curiosity, and committedness, just to name a few, are all necessary for being a great worker. That's why top local, long distance, overseas, and cross country moving companies California prides itself in, all go through a thorough selection process so that they're only selecting the best of the best. And it doesn't stop there, these businesses hold themselves to the same standards they hold their employees to. That's why top-level professionalism is the only thing you can expect from the top moving businesses in California, and more specifically, San Jose. Top movers in San Jose reviews only speak in favor of this.
Great customer care and support is a trait of all great movers
Good moving service is just one part of a much bigger picture. While moving expertise should be the main focus of a moving business, customer support and care should also be very high on the priority list. And that's perhaps, what sets true professional movers from the rest – They're able to do a lot of things very well while still taking care of their customers. Top movers in San Jose never stop investing time, money, and effort in improving their customer care and service. After all, a positive moving experience begins with a pleasant first call. With professionals, feeling unheard, mistreated, and frustrated is not an option. If there's a problem, they'll fix it, and they'll do so promptly. One way professionals manage to do that is by being responsive, open, honest, understanding, and empathetic. That allows them to recognize their clients' wants and needs quickly, and therefore take care of them swiftly.
Compared to top movers in San Jose, bad movers can create so many moving issues
Moving can quickly turn into a nightmare when you hire bad movers. There's so much that could go wrong with incapable movers in charge. We could argue that moving with horrible movers is even worse than moving by yourself. Of course, not all movers are equally as bad just like not all good movers are equally as good. Some might mess up here and there but your moving experience could still be overall decent. That being said, it's still better to choose tried and tested movers who are 100% capable of providing you with the move you deserve.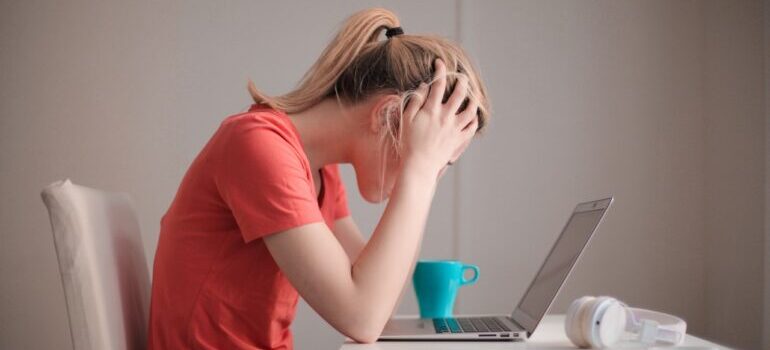 On the other hand, there are movers who do very few things right. These movers are best to avoid at all costs. Just like fraudulent or scam movers. With scam movers, there's a lot more at stake than just your moving experience. There were cases where people had their belongings held for ransom or were just plain scammed out of their own money without receiving any service in return. This happening to you during a move can be absolutely devastating. Having your money stolen might even put your move on hold. This, though, is avoidable. That's why it's very important for you to be able to spot scam movers among the rest and stay away from them.
Being on the lookout for red flags is the only sure way to stay clear of scam movers
There's one thing we can tell you for certain, and that is that neither poor movers nor scam movers will possess all of the wonderful traits of great movers. Some of them may be well-rehearsed and thus be able to deceive some of the customers at first. However, things will likely start to unravel pretty quickly. There's only so much bad and scam movers can do to appear legit. But unfortunately, it can be hard for clients to spot the red flags before it's too late. Some movers are so deceptive that only trained professionals and already-experienced people would be able to see the truth behind the well-crafted veil of deception and lies. Luckily for you, we'll acquaint you with telltale signs of scam movers and bad movers so that you can avoid getting yourself into a sticky situation.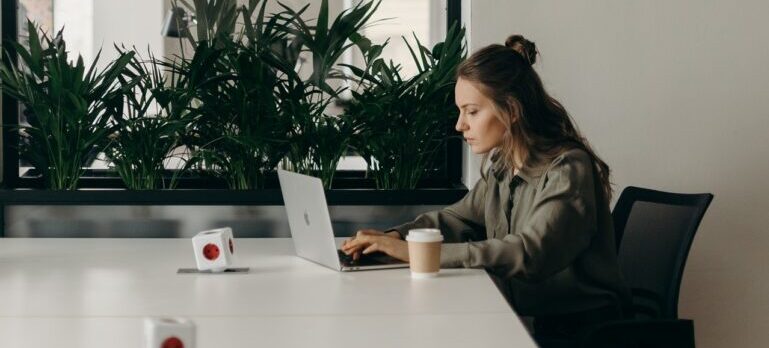 Poor reviews are the easiest way to get a sense of which moving businesses are worth your time and which ones are not. If the majority of reviews are negative, it's very likely that the business you're reading about is not that great. They may not be horrible, but something certainly isn't right. Of course, you should make out for yourself whether what people are saying seems sensible or not. Ultimately, the movers you choose have to be right for you and not somebody else. But, if the reviews are overwhelmingly horrendous you might want to stay clear of those movers. Reviews are a great way to check what past clients think about the business and thus you should utilize them to gather information. So, we urge you to go through the comments and ratings of all moving companies you consider hiring, and you can do this easily at Verified Movers reviews.
Lack of competence and proper organization is an indicator that the business you're potentially interested in isn't all that great. Luckily, this is pretty easy to spot early on. You should be able to tell from the very first phone call. If the person you're talking to is unable to answer your questions or provide you with enough information you might want to move on to another moving business. If employees seem so easily confused and lacking in knowledge in such simple tasks, imagine what would happen if they had to deal with actual moving tasks.
Missing information is where we enter the scam territory. Bad movers may be inept but they're likely not trying to hide. Omitting information on the website or straight up refusing to give out information can be a clear sign that something shady is going on. Especially if the company doesn't have a physical address. Most real businesses have real addresses and most of them you can even visit yourself, in person. Of course, many scam businesses also have real addresses. However, even though having an address is not a guarantee that a business is legit, not having an address is a pretty good indicator that a business is up to no good. So pay attention to the important information. If it's not there, it's time to get suspicious.
Shady behavior is another giveaway that things are not right. No San Jose's top movers would ever act that way. Any rudeness, defensiveness, short-temperedness, unwillingness to cooperate or provide information are all causes for concern. If a business is acting in this manner, there's likely something they're trying to hide. Of course, it could just be a bad employee doing their job poorly. However, in most cases, it's usually a deeper issue that has a more significant meaning. Anyway, it would be best for you to avoid doing any business with moving businesses that exhibit these sorts of behaviors.
Unusual money-related behaviors are perhaps the biggest red flag. Unless a business is doing everything by the book, something shady is likely going on. For example, no professional moving business would ever ask of you to sign a contract or pay without doing an evaluation first. Also, no moving business would ask for extra money from you once the contract is signed, save for what's been agreed on. That means that if behavior like this appears, it's pretty much certain that you're dealing with scam movers. Even bad movers wouldn't do such things. Unusual money requests are a telltale sign of a brewing scam.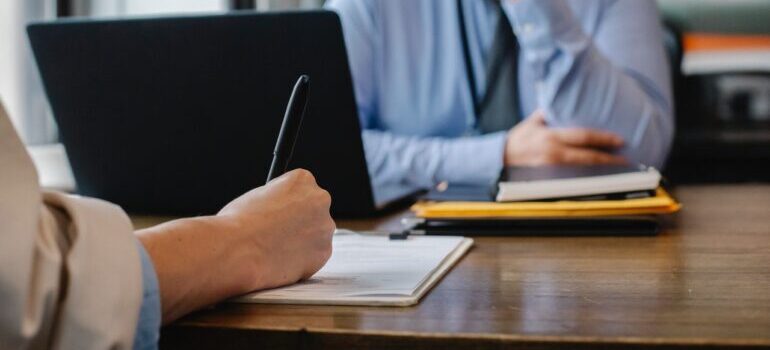 Choosing the most suitable San Jose movers for your relocation is easy with Verified Movers
At Verified Movers, we understand quite well how difficult finding reliable movers on your own can be. We know this because we have vast experience with clients from all over the country. Through working with people for years and years, we've managed to pick up on what the true needs of our customers are. People planning their moves are more often than not filled with moving-related worries and doubts. And that's exactly why they come to us for help. We believe we've shown to be a business that has an open ear and understands its clients. And knowing and understanding their needs is exactly why we're able to select fitting moving businesses for them. However, our selection is not solely based on preferences, but also tangible evidence that sets apart top movers in various areas from the rest. Combining the two, allows us to suggest the best of the best to our clients.
Feeling stressed and overwhelmed when presented with numerous moving options is quite normal. Especially since moving in itself is so stressful and demanding most of the time. Adding additional tasks, like mover research and selection, on top of everything else can be quite exhausting. But unfortunately, you cannot not invest time and effort in researching and finding movers if you're hoping to have an enjoyable moving experience. Luckily, businesses like us can make the process much shorter and a lot more appealing. With Verified Movers, all you have to do is tell us what you want and we'll deliver options straight to you. Such an arrangement cuts down on your engagement to the very minimum. Our immense database of movers consists of all sorts of movers from all over the country. That means that with Verified Movers by your side, you're simply one phone call away from hiring your dream movers. That means no endless research and unnecessary stress. You can hire one of the top movers in San Jose as early as today, and you can do so quickly, effortlessly, and stress-free!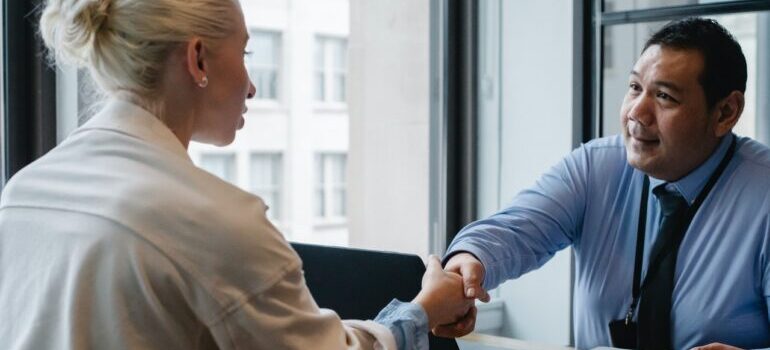 Since moving is such a significant change in one's life, it often brings about a multitude of thoughts and feelings. And these thoughts and feelings can be hard to manage, especially when paired up with moving-related stress. Luckily, all negative thoughts and feelings can be easily overcome by actively attempting to stay positive and excited about your upcoming San Jose move. That being said, for a move to be truly enjoyable, a person should have dependable moving assistance by their side. At Verified Movers, our main goal is to connect you with San Jose's finest movers so that you too can have a move to remember.
Moving during Covid-19 pandemic: What has changed?
There are quite a few reasons why a person might move. Sadly, natural disasters are one of them. Coronavirus outbreak has changed so much for so many people, all over the world. A lot of things have changed even on a global scale. That includes where and why people are moving, as well as how they're going about it. Many people in the United States were left jobless and scared for their own lives and thus were either forced to move or willingly decided to move for their own sakes. That said, most people migrated to more affordable places because that was the sole option left for them.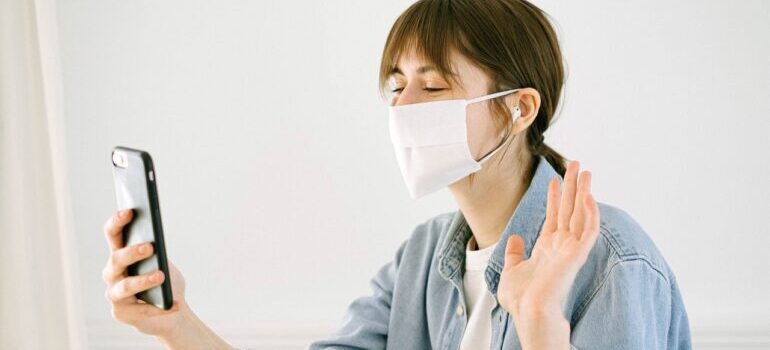 Many people, however, relocated back to their home states to live with their families, either because they wanted to be close to their family members or because they couldn't afford to live on their own anymore. Roughly 20% of all Covid-related moves in 2020 were because people wanted to be closer to their families. Unfortunately, all this led to many people leaving California since California is, after all, one of the most expensive states in the country. Plus, many people who move to California are young individuals moving away on their own in pursuit of education or a career.
Covid was, naturally, most prominent in larger cities, like L.A., San Francisco, and San Jose, as well as other major cities all over the country. Because of that, a good amount of people left these cities in favor of smaller, safer cities. 28% of all Covid-related moves were due to people's fear of getting infected if they stayed where they were when the pandemic outbreak happened. That then led to the population of these cities dropping significantly. Of course, all these cities were and still are very large and densely populated, and no pandemic is going to change that, at least in the near future. However, the changes since the beginning of the pandemic are evident and something to keep note of.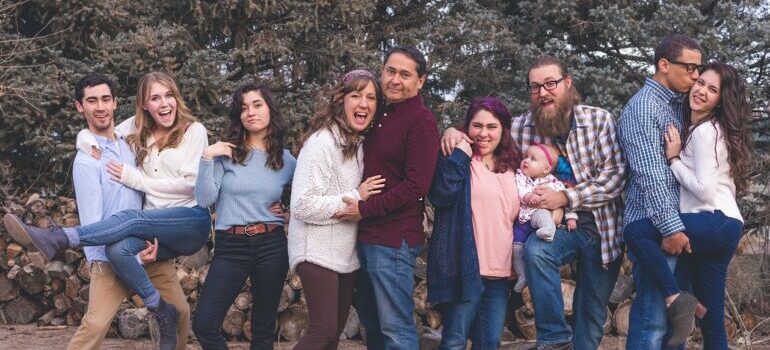 Nationwide moving trends that are impacting moving in California
It's significantly easier to understand state moving trends when you're well-acquainted with overall, nationwide moving trends for the last couple of years. To start with, it's important to mention that the Coronavirus pandemic is just one of the reasons for increased migrations during 2020 and 2021. However, it's perhaps best to first focus on natural migrations that have more or less stayed the same through time. Most people moving are, generally, between the ages of 18 and 34. And it's mostly single people, newly married people, or younger couples with up to two kids that are choosing to move. Of course, it's not only people who fit these descriptions that are moving. However, they are the overwhelming majority. This makes perfect sense since people are most likely to move for one of these reasons – College, a new job, or to start their own family. And it's mostly young people doing all these things. Plus, younger people are more likely to move to urban areas than older people since they're likely looking for connections and opportunities. On the other hand, older people usually move for other reasons. Most commonly to run away from crowds and big cities.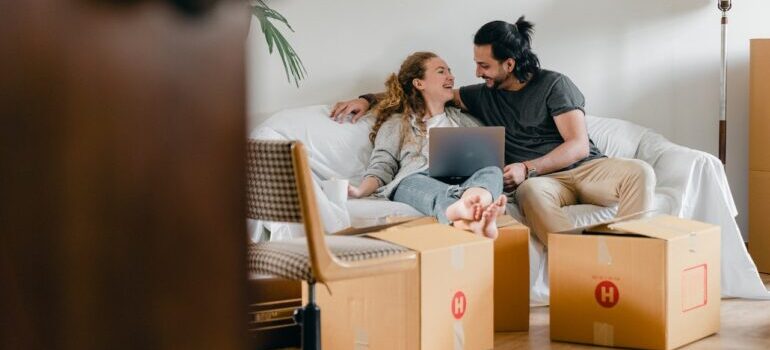 That said, there are quite a few different reasons for recent changes in moving trends all over the country. First of all, suburbs have grown in popularity in the last few years. For a while, big cities were all the rage. Unfortunately, that meant that most cities became overpopulated. Many people found that unappealing and thus moved to more suburban areas. Plus, more and more businesses have been moving their operations online over the last couple of years. That means that people haven't been as tied to locations as they were in the past. But we also can't talk about migrations and not mention money. Living in big cities, especially in pricey states like California, has become ridiculously expensive. And that's likely one of the biggest reasons why more and more people have been migrating to more affordable states, as well as smaller cities.
Changing moving trends in California and San Jose
Naturally, nationwide migrations are also impacting moving in California and San Jose. In 2020, a mindboggling 650,000 people left the state of California, which is 15% higher than the previous years. Even though 15% doesn't seem like that much, that's a huge jump for just one year. Of course, it's very likely that most of those "extra" moves were the result of Coronavirus. However, Californian residents seemed displeased with the state of affairs within the state, showing growing frustration with rising housing costs, poor traffic, and an increase in homeless populations even before the pandemic. All this has led to more and more people leaving California and migrating to more affordable, people-friendly states like Texas. This trend has been the most evident in larger Californian cities. For example, Los Angels is thought to have lost nearly 30,000 people in 2020. Compared to 2019, where only about 13,000 people left the city, that's more than a 50% increase. Many other Californian cities also suffered significant population losses, including San Francisco, Oakland, and San Jose which have all also seen an increase in a population loss of around 50% in 2020.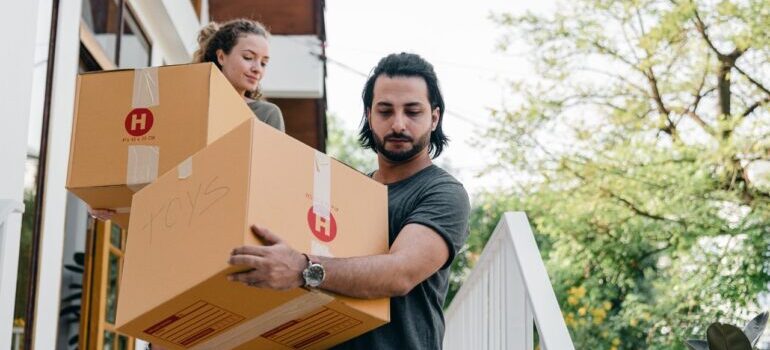 What's been going on moving-wise in the San Jose area?
We've already mentioned that it's mostly young people gravitating towards large Californian cities like L.A., San Diego, San Jose, and San Francisco. San Jose is the 3rd largest city in California population-wise. And it's made up of mostly young people, as predicted. The median age in San Jose is about 36 years. However, the median age has slightly increased over the last few years. That just proves a theory that it's mostly young people relocating. Still, if anyone is migrating to California and Bay Area in particular, it's younger people. Of course, all this just goes to show how unpopular cities like San Jose and San Francisco have become since the beginning of the pandemic. And even before then, there were some hints that moving trends might be changing for the San Jose area. Big cities are just not as popular anymore as they once were.
The biggest migrations happened in California during the last three months of 2020. However, these migrations weren't just from California to other states. Many Californians chose to relocate to different cities in the same state. And while 167,000 people left California during those three months, 115,000 people left the Bay Area, where San Jose is, and moved either to another city in Cali or to a completely different state. And that's 29.7% more compared to the same period the previous year. Also, international relocations haven't been nearly as common, which wasn't really the case in the past. California has always been a popular location for foreigners. However, since the beginning of 2020, international relocations to California have significantly reduced in number.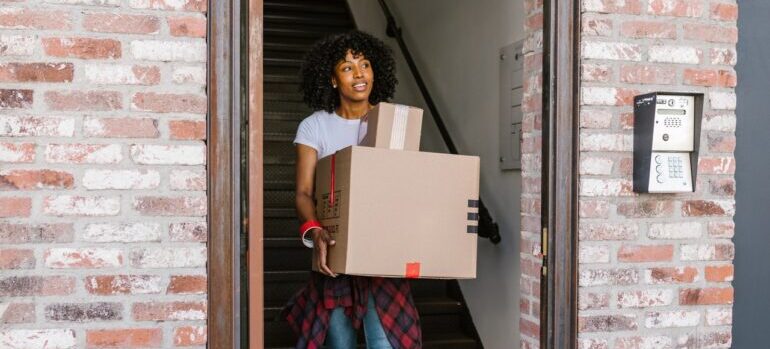 But people are not only moving out of Bay Area and San Jose. There are still people who are relocating there, however, in much fewer numbers. During the last three months in 2020, only about 54,000 people moved to Bay Area. That is over 27% lower than the last quarter of 2019. It's perhaps also important to mention that only about 127,000 people came to California during those last three months. And that's over 30% lower than the year before. All in all, it seems like migrations are in full swing in California, including the San Jose area. And it seems like they're not slowing down, at least for now.
Did anything change in 2022?
Unfortunately for San Jose, there weren't any significant changes during the last year. Now, as 2022 slowly comes to a close, San Jose is yet to see the light at the end of the tunnel. Truth be told, the number of people leaving the city fell down a little bit. But, this is the global trend, since the current year brought less relocation than the previous one. When you look at San Jose's numbers, they aren't very optimistic. San Jose's population shrunk by 2,000 between April 2021 and April 2022 (-0.22%). Also, according to several surveys, it seems like it might actually get worse rather than better.
A recent study conducted in the Bay Area, San Jose included, has gathered some very concerning data for this part of California. 53% of people stated that they were looking to move away from the Bay Area in the next few years. On top of that, out of the rest who said that they weren't going to leave, 15% stated that they would be happy to leave, but they are unable to. This suggests another Bay Area exodus is incoming. Whether if it will happen in 2023 or 2024, remains to be seen. One thing seems sure though. San Jose will continue to struggle moving-wise for the foreseeable future.
Preferred locations for people who are leaving San Jose
So, we've established so far that the situation San Jose finds itself in is very complex, and that it doesn't look good. With so many people leaving the Bay Area, it's obvious that top movers in San Jose have more than a few routes they're very familiar with. People from "Fin City" are relocating all over the United States. Still, a few places attract more San Joseans than others, and this is exactly what we wanted to talk about here. If you're here because you're looking to say goodbye to San Jose, you're probably curious about where your fellow San Joseans are moving to. After all, it might give you an idea for your relocation.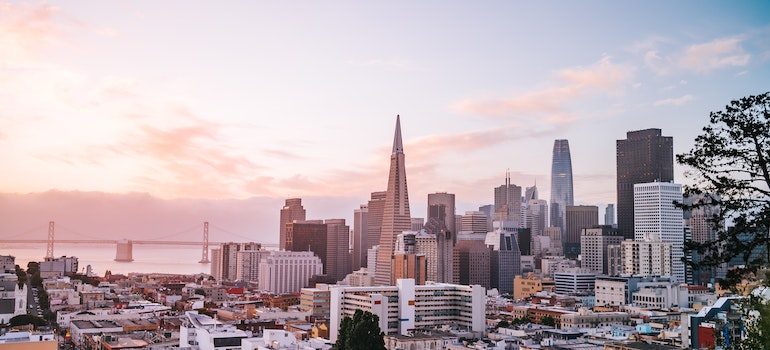 First of all, it won't surprise you that the majority of San Joseans aren't moving too far away. In fact, they often stay in California but only move to another city. So, we're going to take a look at which Californian cities attracted the most people from San Jose over the course of 2021.
San Francisco
Los Angeles
Sacramento
Santa Cruz
Stockton
San Diego
Riverside
Merced
Modesto
Santa Maria
Considering the closeness of San Francisco, it's an obvious choice for San Joseans on the move. This is almost considered a local move since the distance between these cities is only 46 miles. When it comes to local moves, or metro areas as close as these, every year brings a ton of relocations across these routes, so it's hard to track down the exact number. One thing is certain though. Over 10,000 people decided to move from San Jose to San Francisco in 2021. That's almost five times more than the number of people who moved from San Jose to Los Angeles, which is the next city on the list.
A lot of San Joseans left California altogether
San Francisco easily leads the line in terms of attracting people who decide to leave San Jose. But, it's not just San Francisco. The five most moved-in cities from San Jose are all from California. However, since there are tens of thousands of people leaving San Jose on a yearly basis now, it's definitely worth taking a look into destinations for those who left California as well. So, similarly as before, we'll list the 10 cities that welcomed the most San Joseans in 2021, only this time outside of the Golden State.
Seattle, WA
New York City, NY
Portland, OR
Dallas, TX
Las Vegas, NV
Phoenix, AZ
Austin, TX
Salt Lake City, UT
Boston, MA
Washington, DC
Although it's not very close to San Jose, Seattle is the number one moving destination from San Jose outside of California. Between 1,000 and 1,500 people relocated from San Jose to Emerald City in 2021. However, this shouldn't surprise us at all. San Jose is widely known for being a tech hub, and generally, one of the most high-tech cities in the United States. Seattle is in a similar position since the capital of the Northwest welcomes thousands of tech talents from, not just the USA, but the whole world.
What does all this mean for somebody looking to relocate to San Jose?
San Jose's dwindling numbers shouldn't deter you from moving there. Even though these trends with all sorts of high percentages can be quite scary, the reality is that San Jose is still a very urban and well-liked city. And there are many reasons for that. After all, all these trends might be temporary. However, there are also quite a few other things to consider before you start looking for top movers in San Jose. First of all, there's a reason why some people were displeased with San Jose even before the pandemic hit. The cost of living in San Jose is more than double the national average! With housing being, on average, about 4.3 times more expensive than the national average. Plus, the income tax is also ridiculously high compared to other US states. All this leads to San Jose being a very exclusive city, mostly reserved for wealthier professionals.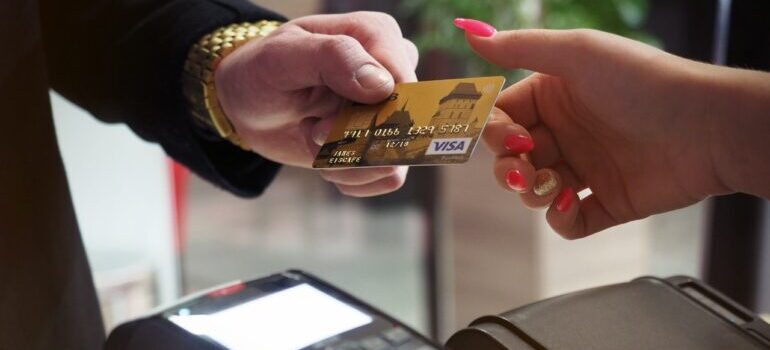 San Jose is Silicon Valley's largest city. And being located where it is, means that the jobs are usually great in San Jose. The job market saw a growth of about 2.5% in 2019. And, predicted growth for the city's job market is 38.9% for the next 10 years. And that's over 5% more than the national average. Plus, San Jose has some of the highest income per capita in the country. However, that's offset by the high costs of living. That said, it's also important to mention that even San Jose's job market saw a dip in 2020 and 2021. A decline is evident and counts -7.1%. Still, even with a decrease like this, San Jose has one of the best and most stable economies of all cities in California and, perhaps, even the country.
Who is looking to relocate to San Jose?
Well, as we've seen over the course of this article, there aren't too many people looking to move to San Jose nowadays. Still, if you're one of them, we want to encourage you and repeat the fact that San Jose offers quality opportunities that not many other cities do. It might be hard to get used to it at first. But, if you have found a job that pays well, your profession has potential, and if you manage to score a house, or an apartment, without paying the premium price, then San Jose could be the best choice for you. Here is the list of cities with the most former residents who recognized the potential that San Jose offers.
San Francisco, CA
Los Angeles, CA
New York City, NY
Sacramento, CA
Santa Cruz, CA
San Diego, CA
Chicago, IL
Seattle, WA
Stockton, CA
Boston, MA
Again, San Francisco takes the first spot. Almost 10,000 people relocated from San Francisco to San Jose, but there are still more people going in the opposite direction. Moving from Los Angeles to San Jose is very popular too. There were around 3,000 relocations on this route last year. Unfortunately for San Jose, yet again, there were more people going in the opposite direction which means that San Jose is losing residents to Los Angeles as well.
The housing market in San Jose is still pretty rough
If you're moving, you're likely interested in San Jose's real estate. Unfortunately, we don't have that much great news for you in that department. Even though a lot of people have been moving out of the Bay Area. Houses and apartments are as expensive as ever. Compared to last year, in 2021, home prices were up by 11.6%, now selling for a median price of $1.3M. These prices are some of the highest in the whole country. Plus, the housing market is quite competitive. San Jose is a relatively small place with a lot of people. That means that no matter how many people leave, homes are still in high demand.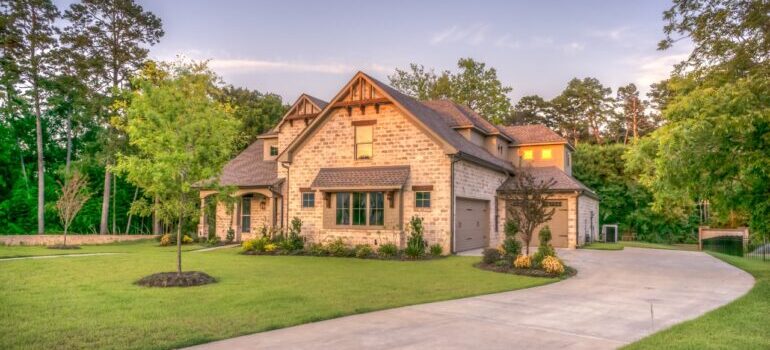 Careful elaboration and San Jose's top movers are the recipes for safe moving in California!
San Jose may be a city that's best suited to a very particular profile of a person. However, its best movers are a great fit for anyone! Whether San Jose is the right city for you or not, there's no denying that the top movers in San Jose are the only clear choice for a successful relocation, be it to or from San Jose. Of course, just because there are numerous wonderful moving businesses in San Jose, that doesn't mean that all of them will be the right fit for you. However, your choice will be that much easier since quality is not really an obstacle. If your move is approaching, making a call today will ensure that you'll have San Jose's finest movers by your side during the relocation. It's never too early to start planning a move, and San Jose's movers are awaiting your call!