Relocation is often perceived as something physically, mentally, and financially demanding. Naturally, the difficulty of one relocations process depends on many aspects. The number of items that need to be relocated, their type, the distance that needs to be crossed, etc. However, even those relocations that, on paper at least, look to be particularly challenging, do not have to be as demanding as you think. Regardless of whether you are moving your home or a business, locally or interstate, if you enlist some of the top movers in Houston, your relocation can turn up to be a smooth and stress-free process – a process in which everyone will enjoy. Unfortunately, finding a reliable moving company is not easy these days. There are many fraudulent and incompetent movers on today's market and you need to invest a lot of effort into finding those that will provide you with quality moving service.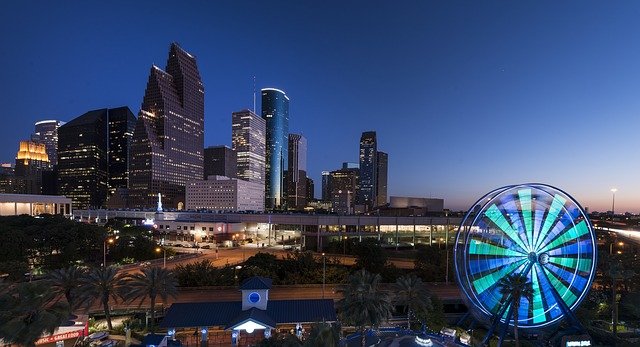 Choose top movers in Houston with our help
The fear of moving is not unfounded. It is a complex logistics process that requires a skilled team, a lot of quality equipment, and a number of vehicles in order to be completed successfully. And that is something that only professional moving companies can provide. Unfortunately, not every moving company is suitable for every type of move. Every moving company has its own specialties. Moreover, there are moving companies that simply do not provide proper services even in the field in which they specialize.
Therefore, in order to find adequate assistance, you need to invest a lot of time and effort. Moreover, you need to know a few things about how moving industry and how companies that operate within it work. Verified Movers, luckily, know how hard it is to invest time and effort into researching movers during a stressful pre-move process. That is why we decided to create a list of top movers in Houston – movers that have gone through our extensive vetting and movers that we know will provide you with the superior service you deserve.
Einstein Moving is a young moving company that offers premium moving services. Have you ever wondered if there is a reliable moving company with transparent pricing, friendly employees, and excellent service? Well, Einstein Moving is just that! To change the moving industry for the better, two friends started Einstein Moving to provide each individual with a chance to experience a spotless relocation. The company is proud to employ only the best, most diligent, and intelligent people. The employees at Einstein Moving Houston are thoroughly devoted to your relocation going perfectly. Whether you are moving locally in Houston to a new home, or you are moving your office downtown, they will take care of every little detail of the relocation process and ensure that everything goes as planned.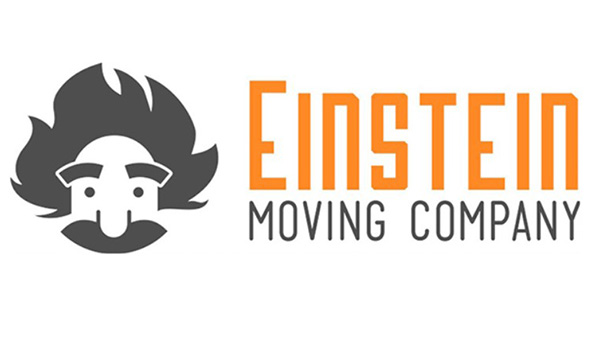 Einstein Moving Houston offers a wide array of moving services. From residential and commercial moves to packing services and portable storage units, you will find everything you need. They also do apartment moves for all the new students at the University of Houston. In case you are moving to another city, Einstein Moving has a solution for you, too. Long-distance relocations are their specialty. They offer free estimates for all moves, as well as an on-time guarantee. In case they are late, you get a moving discount.
It is not in vain that this moving company has numerous satisfied customers. Einstein Moving Houston reviews speak for themselves of the excellent service this company provides. Their clients have had countless opportunities to see first-hand that it is, in fact, possible to have a wonderful and stress-free move. Moving doesn't have to be riddled with stress and anxiety. Not if you choose Einstein Moving. Houston residents gladly come back to the Einstein Moving crew whenever they need relocation or packing assistance. Check out their site today and see why they are one of the best in the business!
3 Men Movers is a Houston-based local moving company. When it comes to reputable and dependable movers, you will hardly find anyone better. With over 30 years of moving experience, you can safely say that they are experts in all matters relocation. If you are a Texan in dire need of reliable moving services, 3 Men Movers Houston is the right choice. They choose only the best for their team, and their employees go through extensive training in order to provide their customers with ultimate care and premium service. Moving is a stressful time in anyone's life, and it may cause you some worries. 3 Men Movers Houston is well aware of this, which is why their friendly employees will help you with a smile on their faces. If you happen to have any questions, their team is available 24/7.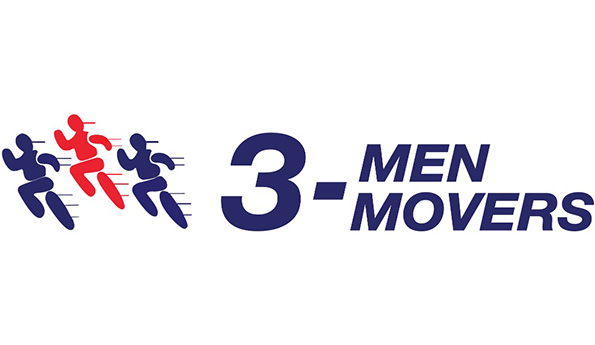 Whether you are moving house or relocating your business, premium movers working for this company will handle your relocation with the ease and attention it deserves. 3 Men Movers offers residential and commercial moving services. Do you need help with packing or unpacking? Say no more! They also offer efficient and fast packing and unpacking services. In case you are not moving, but need some additional space in order to de-clutter your home, 3 Men Movers offers portable storage units which are perfectly convenient for those knick-knacks you have cluttering your house.
Thousands of people hire them each year, and the company has created a huge database of satisfied customers. Naturally, it is no wonder that 3 Men Movers Houston reviews vouch for their professionalism and expertise. Nothing speaks better of a business than a happy client, and 3 Men Movers have tens of thousands of them. Give them a call, and see why Texas residents have trusted them with their relocations since 1985.
Great Movers Houston is a moving company that has been in the business for over five years now. Their main advantage over their competition is that they hold an extensive in-house training regiment for all their employees. This creates a moving force to be reckoned with, one that creates smooth, efficient, and enjoyable relocations. Their moving crews are very familiar with any situation that might present itself, from moving in and tight spaces, to relocating penthouses. You can count on every single item to be transferred safely to the moving truck, regardless of where it needs to go through.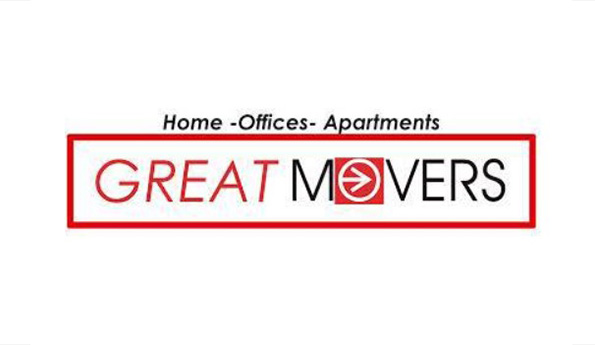 But perhaps even more important is the fact that all of the Great Movers' employees are extremely polite, professional, and friendly. They do their best to conduct relocations in a manner that their customers will enjoy. If you take some time to read some of the Great Movers Houston reviews, you will see that their customers have nothing but words of praise for these professionals. This attitude and philosophy are what make Great Movers stand among the top moving companies in Houston.
Another great example of quality is their impeccably-maintained fleet of trucks. Great Movers boast some of the best trucks in the moving industry, in fact. These vehicles are equipped with the latest padding system that keeps all their customers' belongings safe during transit. The company also takes all the necessary precautions to further minimize any risk of damage. With all these safety measures in place, Great Movers moving trucks are one of the safest places for your belongings.
Great Movers offer a variety of moving services, such as packing and unpacking and offers local, residential, and commercial relocation packages. If you are looking to hire one of the best movers in Houston, you definitely want to give Great Movers a chance. You will not regret it!
Houston Affordable Movers is a family-owned moving company servicing Cypress, Houston, and The Woodlands, Texas. They are a team of movers that earned their great reputation through hard and honest work with their clients. Whether you are moving your home or your business, these are the experts who can help you plenty. Houston Affordable Movers offer you moving kits that are reliable and professional, and their teams will be more than happy to share some expert tips with you.
Houston Affordable Movers is here to ensure you can be calm at every step of the moving process, as they will see to it that every task is finished efficiently, quickly, and without any problems whatsoever. Upon meeting them, it will be easy to see that they are a trustworthy ally for your moving process, and that they are more than able to take the load off of your back. Their goal is to simplify your move as much as possible. Come moving day, their team will be at your disposal for everything regarding your move. They will safely and efficiently transport all your belongings.
Whether you plan on moving into a new apartment, home, or commercial space, Houston Affordable Movers is here to help. From across the street to across the state, this is the company to rely on for all residential and commercial moving services. You can also count on this company for swift, safe and affordable furniture relocations. Make sure to check out Houston Affordable Movers reviews, and see what their customers had to say. This will show you just how professional, courteous and reliable these moving experts are. If you want all of your furniture to be well protected and properly transported to your new location, in record time and with no stress to you, make sure to get in touch with Houston Affordable Movers.
If you are planning to move to Houston Texas and you are looking for a reliable moving company, consider hiring Bellhop movers. They started working in 2011 with the idea of ​​students helping each other move into dorms. Over time, they have developed into a company that provides relocation services in 60 cities across the United States. In addition, the innovative ideas and flexible services they provide are what sets them apart from others and offer you a great moving experience. Bellhop Movers Houston TX offers many different moving services. Whether you are moving your home or company you will find the right service for you.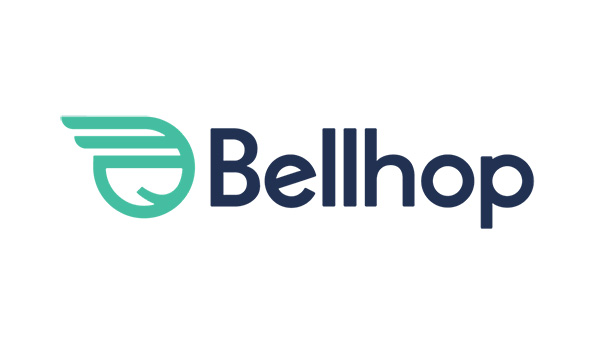 So, if you want a fast, reliable, and easy relocation, choose some of the many services and packages offered by Bellhop movers Houston. They organize the safe and fast relocation of your household or office locally or on long distances. You can hire them to pack your belongings. With quality packing supplies they will make sure that your things are packed safely and transported to the new location. And if you need storage, you can ask them for a self-storage service. If you are short on time and late with your move, they offer you an outstanding Last Minute moving service. Make the most of your budget and call BellHop movers today to get a free estimate for your relocation.
Experienced and friendly workers with over 200k successful relocations and an average grade of 4.8, will complete each step of your relocation. Above all constant improvement and the desire to meet all your needs are important features of their business. Bellhop Houston reviews have over 20k testimonials of satisfied users. So, don't miss the opportunity to hire the best partners for your move. Just contact them by phone or online and they will connect you with quality movers in your city.
All My Sons Houston have provided their outstanding moving services nationwide for over 2 decades. A family-owned and operated business, the company's pledge is to deliver a quality of workmanship and customer service second to none.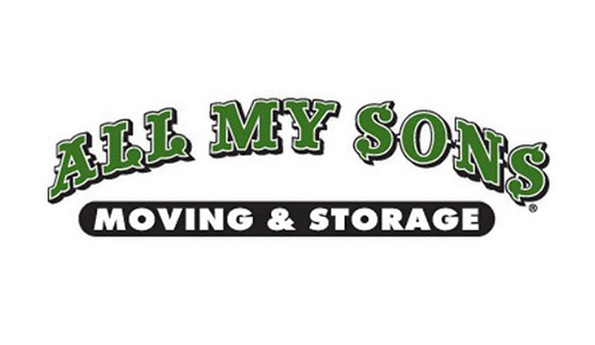 As a fully licensed and insured mover, All My Sons Houston pays exceptional attention to the safety of properties and items they transfer. They use specialized moving equipment and techniques to pad and wrap furniture for optimal protection. The handy crew at All My Sons will also disassemble and reassemble any furniture pieces that may benefit from it. Upon delivery to your new location, the moving team will follow your instructions to place your items at your desired place.
Based on All My Sons Houston reviews from customers they have served, they are punctual, diligent, and show great care for your belongings and your overall moving comfort. The company fosters a culture of open communication. Hence, they will listen to any of your moving concerns and potential remarks, to find swift solutions that fit your expectations.
All My Sons specializes in residential, office, and commercial relocations. Apart from local moving, they have top resources for conducting long-distance moves as well. The seasoned moving team with ample experience in all segments of moving is your leverage for a smooth and streamlined relocation regardless of the distance involved. The highest priority of the company is ultimate client fulfillment, and they readily put forward their resources to ensure it.
Apart from effective logistical solutions, All My Sons also offers useful add-on moving services. You can benefit from their professional packing services or storage options they make available for your convenience. Their packing services are customizable, so you can opt to have part of your inventory expertly prepared for the journey, or take the full packing service and add it to your moving package, for a virtually hands-free moving experience.
All My Sons offers transparent moving estimates at no additional costs and with no strings attached. Give them a call to get yours today.
If you are looking for a reliable and family relocating company Bay Area Movers Houston could be a great choice for you. As a family business that started modestly, with one truck in 1987, they maintain all family values ​​through three decades of their work. The reliable service and trust they have built in their customers lead them to come back again.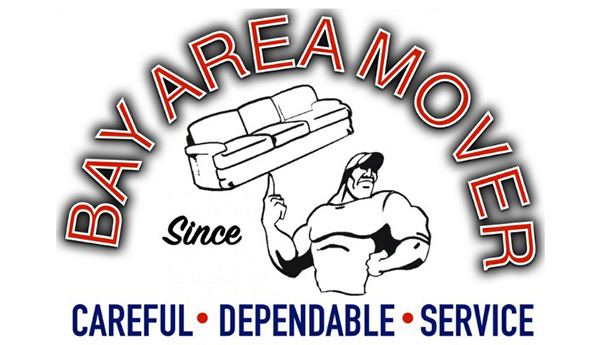 Bay Area Movers offers local household relocation services in Houston. You can contact them for all types of relocations – one-bedroom apartments, ground floor houses, or the whole family house. Their workers with many years of experience will easily and experiencedly pack all your items. Make it easier for yourself to move by letting the Bay Area Movers relocate your home and unpack your belongings in a new home. If you need help with a long-distance move, they also do great. Just call them and arrange all the details of your move. Inquire about the price and request a free estimate of your move on time.
Let Bay Area Movers Houston be your choice for commercial relocation. Efficient, well-coordinated and experienced staff will organize the relocation of your office or company so that your job does not suffer. In addition, you will have more time to devote to work while they organize the move. Just read the Bay Area Movers Houston reviews and find out if they are the right choice for your move.
Family-oriented and friendly workers in Bay Area Movers are extremely appreciative of their clients. With them, indeed, the client is always right. Moreover, there is not too little or too much demand from them regarding relocation. And that is why they will do their best to meet all your requirements when it comes to moving. All you need to do is call them to find out how to move quickly and easily.
With over 25 years of experience, Student Movers Houston has the resources and know-how to conduct your local or long-distance move. They are also open for same-day bookings.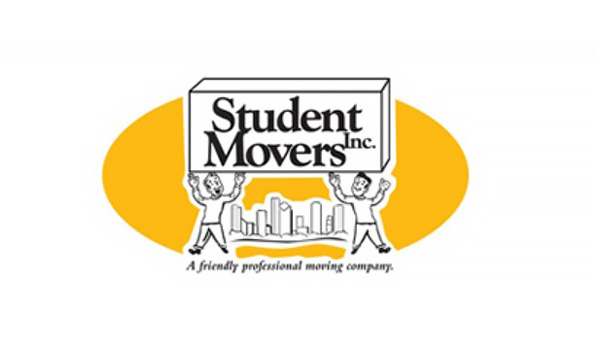 The company provides customizable moving plans, tailored around the unique moving needs of individual moving clients. Their main focus is on customer satisfaction and maximizing the cost efficiency of the move while minimizing stress and hassle for the client.
Student Movers Houston is operated by an experienced management team. The moving crews are mostly students, thus the name of the company. Each member has been part of the team for at least 5 years.
Student Movers Houston reviews from customers endorse the company's high standards of professionalism, customer service, and fair pricing.
They operate a fleet of 24-feet standard-size moving trucks. The movers are equipped with basic tools to disassemble and reassemble standard furniture. Protective materials include shrinkwrap for upholstered items and moving blankets for standard furniture. These are free of charge. Mattress and box string wrapping can be provided at an additional cost.
Student Movers Houston also offers piano moving services for basic upright pianos. They also provide gun-safe moving services for pieces with 500 lbs maximum weight. Within their capacity is also transferring Spa and sports equipment, as well as large electronics and motorized items. For your convenience, the movers will also transport your car to your desired location, instead of you driving it.
A BBB accredited company with an A+ rating, Student Movers Houston offers solid moving solutions for Houston residents and businesses of various sizes. They provide qualified and insured moving services at affordable hourly rates. Their moving assistance is available 24/7, as well as the professional guidance of their friendly and courteous moving specialists. Student Movers Houston also offers regular moving services discounts, so call them now to ask for yours.
If you want to experience a stress-free relocation experience, then getting in touch with Ameritex Movers is your smartest move! Amertitex moving company is a reputable moving company that has been operating in this field of business for 20 years now. Their sole mission is to provide a stress-free relocation experience to their clients. Thanks to their professional engagement, they managed to become one of the most reliable moving companies in Houston and beyond.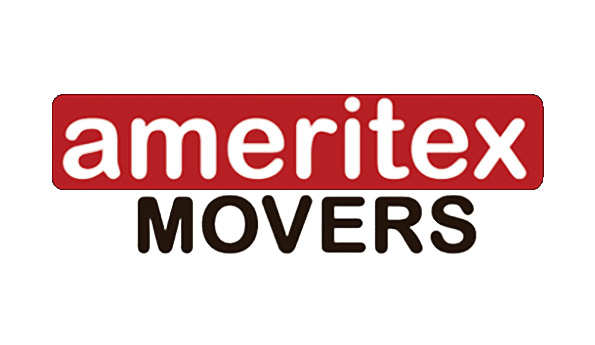 This company worked hard to educate and train its moving experts. Now, they are not only experts for relocations but they are also called stress-free moving specialists. That definitely says something! Thanks to years of hard work, they gathered precious experience and expanded their business. Now they move their clients not only locally but also provide them with high-quality packing supplies and move them in a blink of an eye.
Another impressive feature is the fact that the company offers a free moving estimate. Therefore, if you want to move to another state or simply outside of Houston, you can know your relocation price within seconds. Not only that but they will never surprise you with any hidden fees or additional moving costs. What you sign for is what you get! You should check out Ameritex Movers Reviews to see what their clients said about them. They will only confirm the fact that this company offers an amazing service without breaking their clients' banks! Whether you're moving as a military veteran or moving your gallery, these movers are the ones to turn to.
Ameritex Movers Houston also offers the possibility of reaching out to their professionals. In case you want to confirm your relocation date, file a complaint, or simply get your moving quote, their Info Center is available! It doesn't matter what the problem is, their movers are experts in handling everything. They were named one of the 100 fastest-growing companies in Houston two years in a row! That definitely says something, doesn't it? Therefore, you can see that there is not a single task Ameritax Movers Houston can't handle. Make sure you contact them to get your stress-free moving experience as soon as possible.
Two Men and a Truck Houston is a moving company that does it all. They offer full relocation services to their clients and dedicate themselves to a singular goal: Being there when their customers need them. The company opened its doors over 30 years ago, with the objective of helping people relocate as easily as possible. What started as a large ambition from two youngsters who wanted to succeed in the moving industry is now a veritable powerhouse and one of the leaders in the Houston moving industry.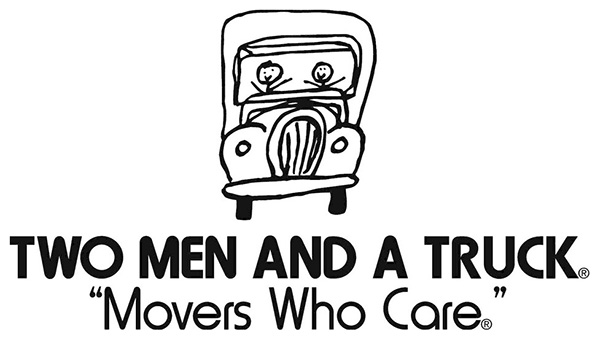 The reputation that Two Men and a Truck has is impeccable. The main reason why this is the case is that they only hire ambitious and reliable workers who will always provide a helping hand, no matter the circumstances. This is more than evident if you take some time to read Two Men and a Truck Houston reviews, as customers have nothing but praise for this company. It does not matter if you're relocating locally or across the country, you can count on these professionals to get your belongings where they need to go, in a smooth and enjoyable manner.
But the main thing that differentiates Two Men and a Truck is that they've kept their modesty and humility throughout the years. And they educate all of their employees in the same manner. Due to this philosophy, you can expect moving services that will not break the bank. Affordability and top quality are all but guaranteed if you decide to place your trust in this moving company.
The services that Two Men and a Truck Houston offers are long and varied, from packing and storing to junk removal. Regardless of what your relocation might require, these professionals will be able to handle it. And they will always offer you the best possible deal. For that is what it means to be one of the best moving companies Houston has to offer.
Is DIY moving possible?
As we already mentioned, moving is a complex logistics operation that requires a lot of planning, manpower, teamwork, extensive equipment, suitable vehicles in order to be completed successfully. And, that is one of the main reasons why hiring a professional moving company is the best way to organize it. Of course, there are relocations that can be organized in a DIY fashion. However, it all depends on extend of the operation that is at stake. Still, regardless of whether you are moving around the corner or across the country, relocation will be stressful and demanding if you do not have appropriate assistance along the way.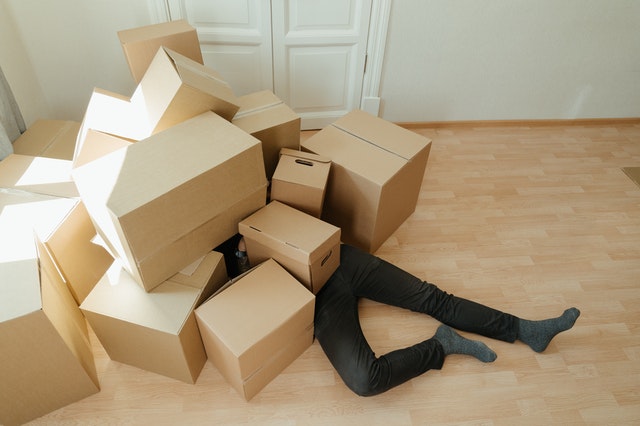 A DIY move is a risky undertaking
Lowering the cost of the move is one of the main reasons why some people try to organize a DIY move. And while that might sound like a logical and reasonable step to make when you are tight on your budget, in reality, DIY relocation often ends up being more expensive. Not to mention the risks to items' and the organizers' wellbeing. It is not rare that DIY relocations end up in damaged items, injuries, missed schedules, and, finally, inflated costs. Of course, there are situations where organizing a move without professional help is possible.
Are you still planning a DIY move? Here is what you can expect
If you are a renter that lives in a furnished apartment and you are moving across the street to another furnished apartment with a suitcase of clothes, you can definitely organize your move without hiring professional moving companies. Similarly, if you are moving somewhere close, you have a lot of friends and family members that can lift, pull, and push, you have access to a truck, and someone who can operate it, you can move by yourself as well. Of course, having a team of volunteers and a truck is not enough to have a successful move. Even if it is just around the corner.
Planning your move
First of all, you need to have a moving plan – a plan that will cover the entire process from start to finish. You need to form your moving budget. Relocation, even if it's organized perfectly and without hiring professionals, can be costly. And you do not want to deplete your funds before it ends. Then you need to worry about packing.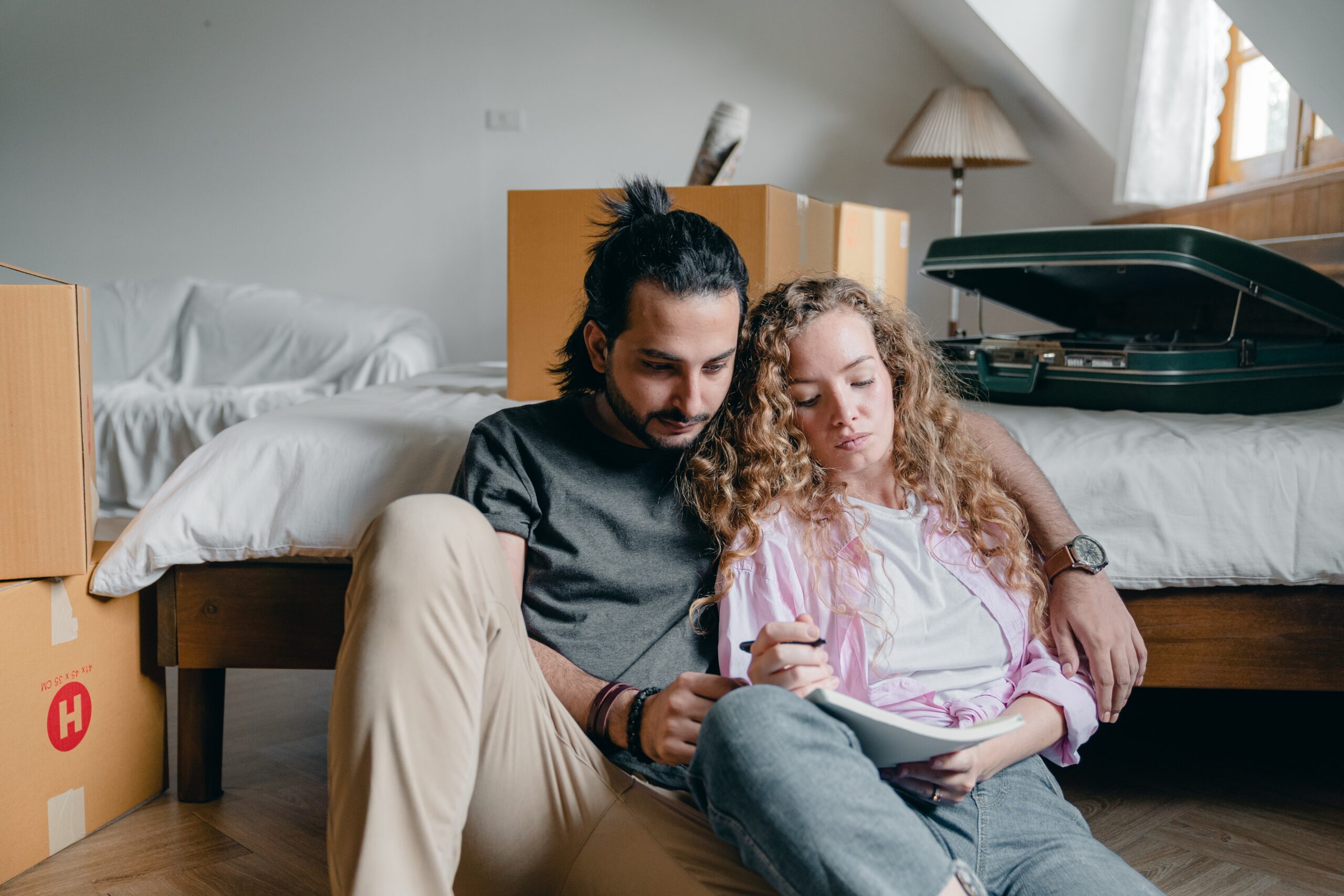 Packing your belongings
You will need to acquire an adequate number of boxes and wraps and you need to stuff them with your belongings. Naturally, you need to do it with care while paying attention that you do not overweigh your boxes. You also need to make sure that items cannot move while inside boxes, that everything is carefully wrapped, and that boxes that contain fragile items are properly labeled. If you are moving during wintertime or during fall, you also need to make your boxes waterproof by covering them with plastic wrapping.
Loading a moving truck
Once everything is packed, your next task is to load a moving truck. This is something that people have trouble with the most and something that produces the most issues if it's not done properly. To load a moving truck, you need to start with the heaviest and largest items first and move your way to the top. Use buckle straps to secure your load. And make sure that nothing can move or fall during transport. One of the biggest problems here is lifting your items to, and later, off the truck. Especially if the truck does not have its own ramp. If that is the case, you need to buy or rent a loading ramp as well as a moving dolly.
Planning your route and traveling to your destination
After your truck is loaded, next comes the transportation process. For this part, you need to have someone who is experienced in operating large vehicles and you need to plan your route carefully. This means avoiding traffic jams, bumpy roads, low bridges, awkward crossroads, and everything else that could create a problem during transport. Still, even if you plan and execute everything perfectly, you will have one problem that is hardly solvable.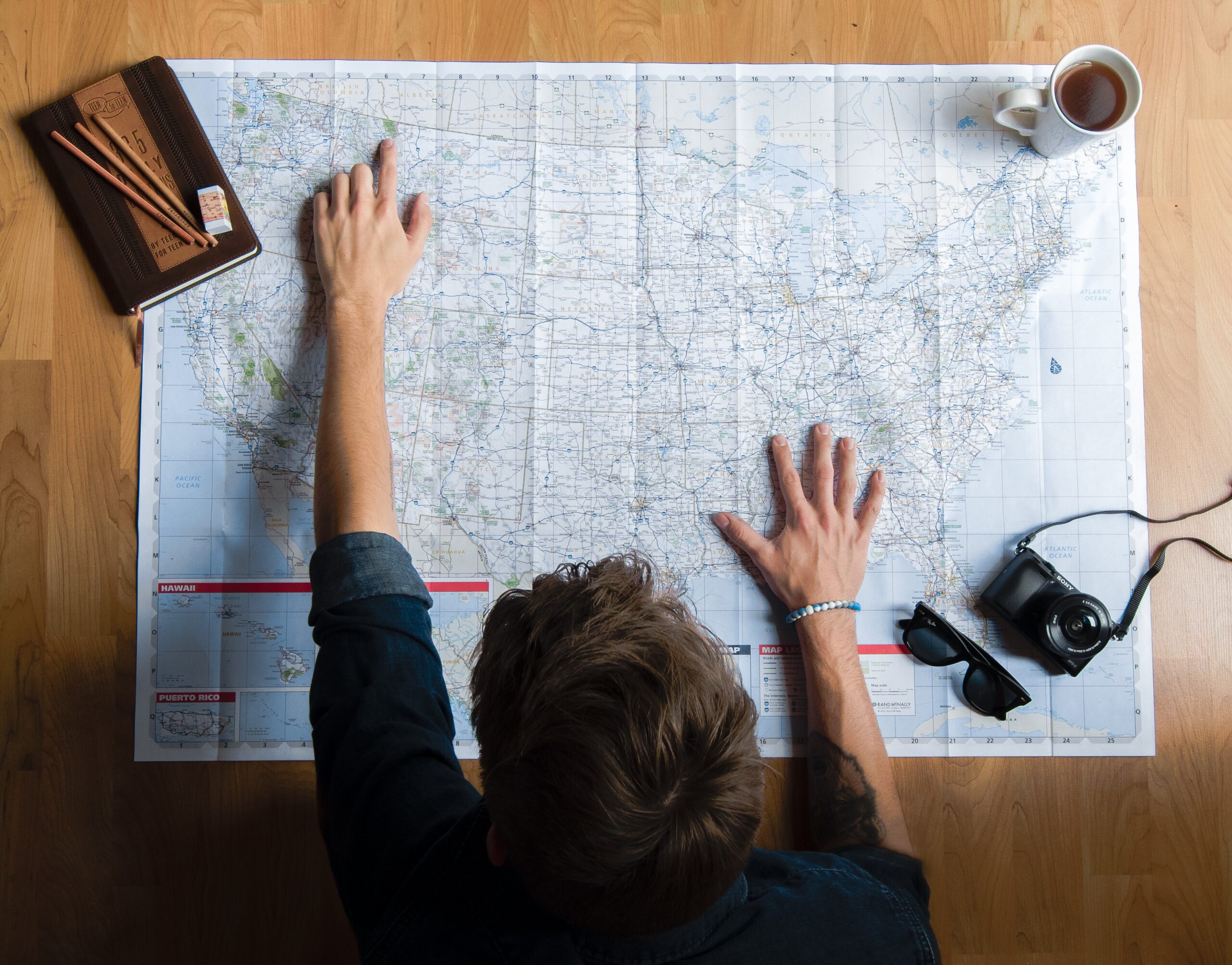 Moving in into your new home
When you arrive at your new home, you will not have all those friends and family members that helped you to move out. If you organized a DIY move, unloading and unpacking will be exceptionally difficult tasks, especially after a long and stressful journey. That is why people that move without professional help usually end up living among unpacked boxes for weeks after they officially move in into their new homes.
Organizing a move with the help of top movers in Houston will be a completely different experience
There are many downsides to organizing a DIY move and only a few questionable benefits. On the other hand, moving with the help of reliable moving professionals is a completely different experience. Of course, it all depends on the extent of your cooperation. Moving companies offer a variety of moving services. And, most of the time, you are free to choose those services according to your liking. So you can hire a full moving service, you can hire professionals to do only to most difficult parts of your move like loading, transport, and unloading, and you can create a customized plan in which your movers will help you with transport and furniture disassembling and you will do packing, for example.
Hiring a full moving service
Hiring a full moving service means that a relocation company will complete your move from start to finish. They will plan your move entirely, pack your belongings, disassemble the furniture, move your piano and a heavy safe, load the truck, transport your items, unload them, unpack, and reassemble your furniture. Of course, every moving company has a different understanding of what a full moving service should include. So be sure that you check that with your selected moving company before you sign a contract.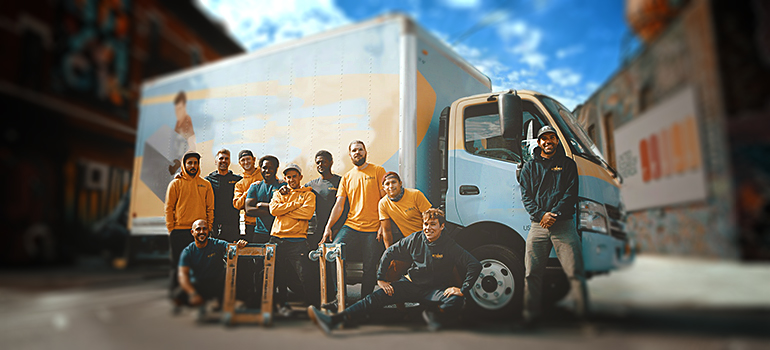 Creating a custom moving plan
Some parts of the move are more difficult than others. If you want to simplify your move to a certain extent but still want to lower your moving expenses as much as possible you should identify the tasks that you think you will have the most trouble with and hire movers to handle them. For example, if you own a parlor grand piano, it is reasonable to think that you cannot move it on your own. You can hire a moving company to handle it, and you can deal with packing, furniture disassembling, and other tasks that are more suited for your capabilities. That way you are still in safe professional hands while keeping your expenses at a reasonable level.
Moving on a budget with professional help
If you are tight on your budget, it doesn't mean that you should be denied professional help. Moving is essentially transporting your items from point A to point B. That is the most difficult part of the process and something that only professionals equipped with proper vehicles can handle. Luckily, with most moving companies in Houston, you have an option of hiring labor-only services. This means that your movers will only handle loading transport and unloading and the rest will be up to you. Still, this is also a much better solution than a DIY move. You get professional help with the most difficult tasks while keeping your expenses low.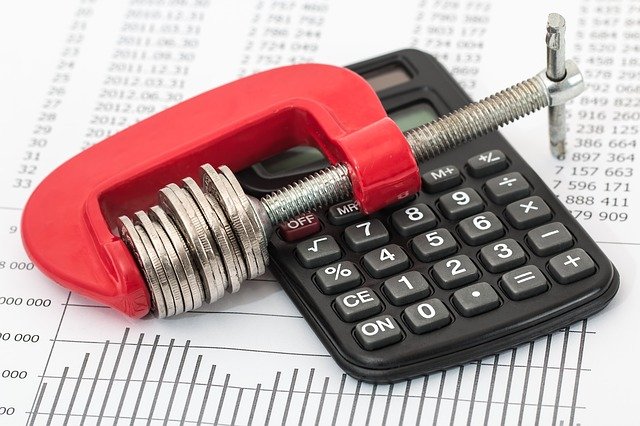 Things you will need to do even if you hire a full moving service
Hiring a full moving service is the safest and easiest way to move. Still, that doesn't mean that you will not have to lift your finger during the process. You need to prepare for your movers' arrival. Here are the things that you need to do:
Clear the paths – You need to make sure that your movers can move freely around your home. This means that you need to provide them with clear access to all the rooms in which they need to operate. Also, make sure that access to the property is clear and safe as well. If it's snowing, clear the pathways around the home and make sure that there is no ice where someone can get hurt.
Protect your floors – regardless of whether there is precipitation or not during your move, you should do something to protect your floors. There will be many people going in and out, dragging heavy items, and maybe some drops, if your floors aren't protected, you will end up paying for the damage after everything is complete. Avoid this by placing cardboard sheets on the floor.
Maintain a high level of hygiene – The recent coronavirus pandemics learned us the importance of hygiene. Of course, you do not need to wash your belongings before your movers and packers arrive. But you can keep your personal hygiene high, disinfect the doorknobs, provide your movers with access to clear running water and soap, and keep a physical distance from your movers as much as possible. Preferably, leave your home while your movers handle packing.
Communicate with your movers – You should be in regular communication with your movers. Especially in the days before the move. You want to get confirmation from their side that everything is going to unfold according to the plan. And, you want to inform them in case you want to change something like a date or time.
Things you should look for in a moving company
Regardless of what type of moving plan you choose, whether it will be a full moving, labor only service, or something in between, you still need to make sure that you are hiring a moving company that you can trust. As we already mentioned, there are many moving companies on the market and only the top movers in Houston can provide you with the satisfactory service you deserve.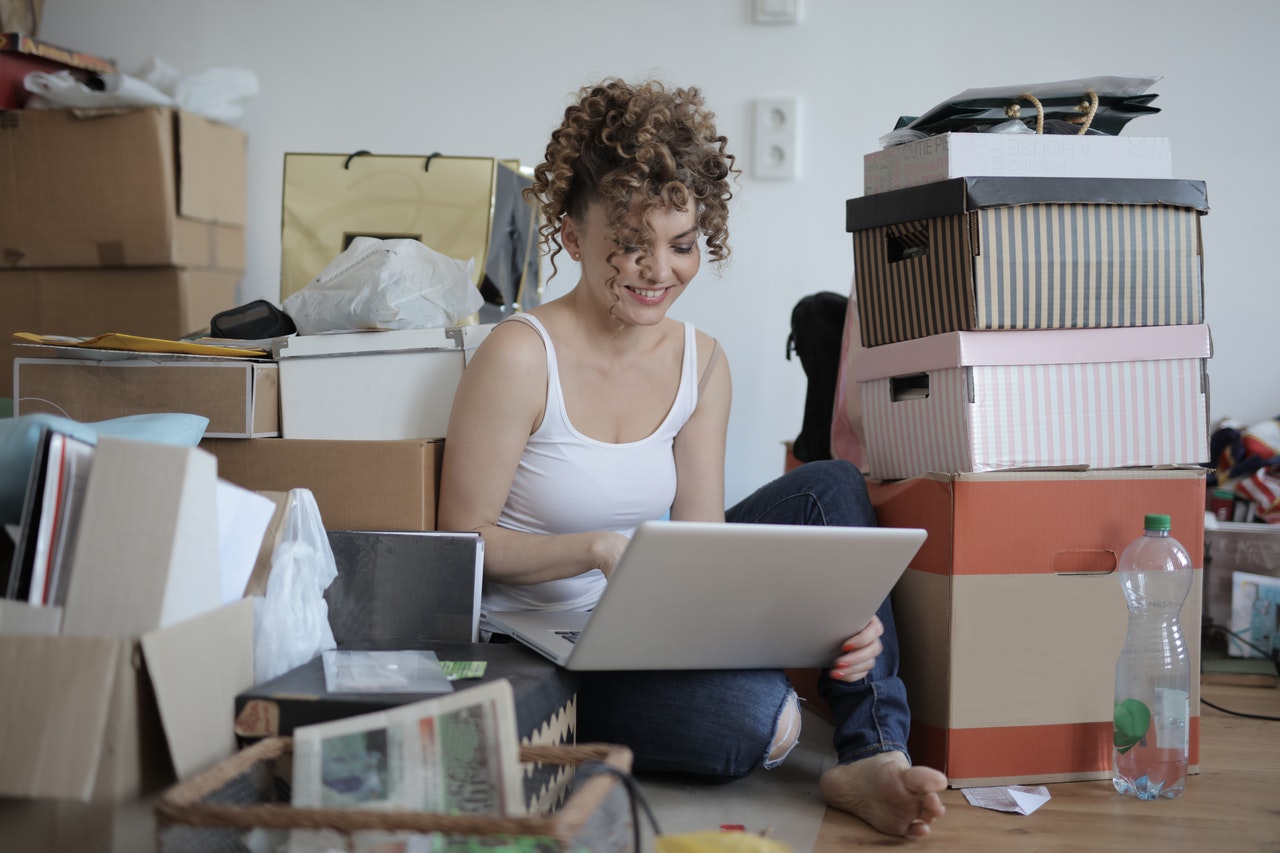 Unfortunately, finding the finest moving companies is not an easy task. You need to invest a lot of time and effort if you want to identify them. Of course, in order to do it properly, you need to know what to look for in a moving company. Top movers in Houston reviews should tell you a lot about company's qualities as well. Meanwhile, here are some of the traits of the most reliable movers.
Professionalism – Some things will be clear right from the start. A professional moving company needs to act professionally. And how they communicate with you as their potential customer will reveal a lot about this particular company. Pay attention to how they answer their phone, whether they are willing to answer all your questions, are they treating you with respect, are they treating their employees with respect, etc. If you come across a moving company that is not treating you or their employees well, that doesn't mean, however, that they cannot do their work properly. Still, it is a good sign that they are not taking their work seriously and that you might have trouble with them, especially if it comes to a dispute.
Experience – One of the most important factors in moving business. Moving is a complicated process that often produces some unexpected occurrences that no amount of planning and care cannot predict or prevent. In these situations, the only thing that can get you out of trouble is your movers' experience. Of course, experience helps your movers glide smoothly through tasks that could otherwise create issues to someone who has none or not enough of it.
Reliability – You need to be sure that you can trust your movers. Professionalism and experience are important things for doing moving work properly. But they can be used for scamming customers as well. That is why, alongside professionalism and experience, you also need to make sure that your movers are trustworthy. Of course, the only way to find this out is to see what their previous customers have to say about them. Read online reviews or ask your friends and acquaintances that used their services in the past.
Equipment – You cannot move successfully without it. Such complex logistics operations, like relocation, is, cannot be successfully completed without proper equipment. Top movers in Houston have moving dollies, loading ramps, buckle straps, mobile stairlift dollies, manual forklifts, cranes, packing tools, etc. These and many other pieces of equipment work together with your movers in order to provide you with a quality moving service.
Vehicles – The best moving companies have a variety of vehicles. A lack of proper one is one of the things that is mostly stopping people from organizing DIY moves. The top moving companies in Houston, on the other hand, often own a versatile truck fleet suited for different types of moves. For example, for small, local moves, a moving company might use a van or a smaller truck that is more adequate for tucked-in neighborhoods, inaccessible streets, or getting closer to your home. On the contrary, when a long distance or an interstate relocation is at stake, a moving company will use large semi-trucks that are durable and designed for crossing large distances with ease. Such vehicles can tow a heavier load and can accommodate larger items.
Verified Movers is the best place to find good movers
These are the traits that you should look for in a moving company if you want to ensure a smooth and stress-free experience. However, finding out whether your movers have experience or proper equipment is not an easy task. You need to invest a lot of time and energy into research if you want to find the best of the best. This means reading online reviews, visiting moving-related websites, talking to your acquaintances, comparing and paralleling their offers. The biggest problem here, however, is that no amount of research can guarantee that you will be successful. There are many fraudulent and incompetent movers on the market and you can easily end up hiring them even if you invested days into research.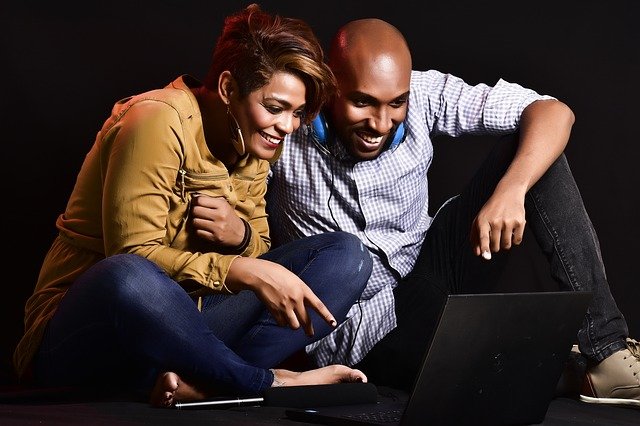 We will help you avoid fraudulent moving companies
Using our service not only shortens the time needed to find a suitable moving company but it also helps you avoid fraudulent movers. Unfortunately, nowadays, it seems like fraudulent moving companies are sprouting like mushrooms after the rain. Many such companies operate in today's market and they are perfecting their scams so that they become even harder to detect on time. An inexperienced customer, now, actually has no way of finding out in advance whether a moving company is reliable or not. Once they do, after the move, It is usually too late to do anything else except to pay for the service. Nevertheless, here are the red flags that could show you that you are dealing with fraudulent movers:
Low estimate – Hiring a professional moving company is expensive for a reason. There are many expenses that go into one relocation process. So offering a price that is way below average should raise some suspicions. If you get estimates from several moving companies and you find that one of them is significantly lower than others, skip it.
Poor presentation, lack of quality information – An honest moving company got nothing to hide. Every piece of information will be clearly presented whether on their webpage or in their offices. Moreover, a professional moving company will be ready to answer all the questions that you might have and will not conceal any information regardless of how important it might seem. If you find a moving company that does not have all the information clearly displayed, if they aren't answering their phone with a company name, or they are not willing to answer your questions in a satisfactory manner, there is a big chance that you are dealing with frauds.
Unclear contact with lack of information – A moving contract that you will be presented by your movers needs to contain every little detail regarding your move. If you are presented with a moving contract and you still have plenty of questions after reading all of it, you need to be suspicious. There is a big chance that your movers are trying to conceal something.
Pay attention to the type of moving estimate that is presented to you
When it comes to avoiding fraudulent moving companies there is another thing that you need to watch out for. The type of moving estimate that is presented to you. Here are the three common types of moving estimates and what they represent:
A non-binding estimate – Fraudulent movers' most favorite type of estimate. A non-binding estimate represents a price that you will have to pay according to your moving inventory's weight at the moment of issuing the quote. This estimate is, however, easily changeable. And the fraudulent moving company will try to use that fact to add some additional costs after the move is complete.
Binding estimate – The most common type of moving estimate. Biding moving estimate sets the price in stone. You will pay the price you agreed with your movers regardless of the changes that might occur along the way. Fraudulent movers do not like this type of estimate as it doesn't give them any room for manipulation.
Binding-not-to-exceed estimate – This is probably a moving estimate that you will most rarely see in practice. In this case, you will be presented with a moving quote that roughly estimates the weight of your moving inventory. During the move, the truck will go on a scale. If the scale shows that your inventory weighs less than your movers thought, the price will be reduced accordingly. If the scale shows that your inventory weighs more than the estimate, thanks to the binding-not-to-exceed estimate, you will pay the price you agreed. This estimate is usually offered only by the best movers in Houston.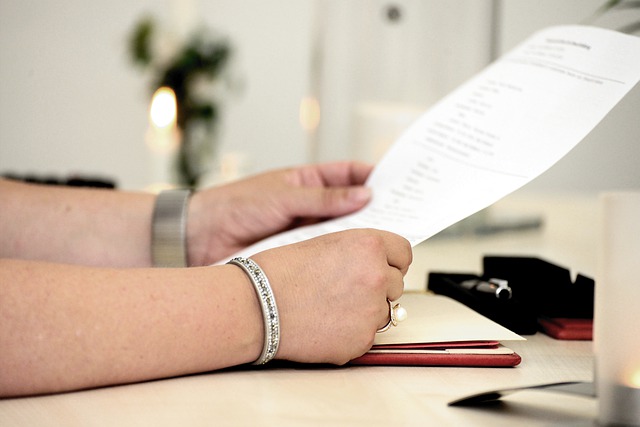 Is it better to get an on-site moving estimate or get it online?
There are two ways to get a moving estimate though. You can get a free moving estimate online or you can schedule an on-site estimate and both of these options have their own pros and cons. When it comes to moving companies and their view of things, offering online moving estimates has many advantages. From the customers' standpoint, getting a moving estimate online, for the most part, means convenience. The process is easy and takes only a few minutes. Another advantage of this approach is that you can easily get several moving estimates from different companies to compare.
The only downside of getting your moving quote online is that these estimates are usually not 100% accurate. On the other hand, an on-site estimate will be completely accurate. However, this means that you will have to spend a few hours following your moving company's representatives while they are going through your belongings. Also, not the best approach when you want to get multiple estimates to compare.
Мigration in the state of Texas
The state of Texas is the second most populous state in the US (behind California) and currently has 29,183,290 and the second largest state by area (behind Alaska) with 268,596 square miles. And this massive territory has proven able to welcome even more residents in the past years, despite the, we may even say – world crisis. It is one of the rare states that has seen a rise in its population numbers. And while some might find this to be a surprising revelation, it is in fact nothing new. Texas has been the "it" state for a substantial period now, having a constant influx of new residents. Not only Houston, but Dallas, Fort Worth, and San Antonio are all in high demand. Certain reports claim that 4.2 million people have moved to the Lone Star State in the past decade.
This year would mark the 7th time in a row that Texas has witnessed an inflow of residents of over 500,000. Still, while many are moving to this state, there is still a number of people who are leaving it. Nonetheless, despite those losses, Texas has had an overall gain of 100,000 new residents in 2019.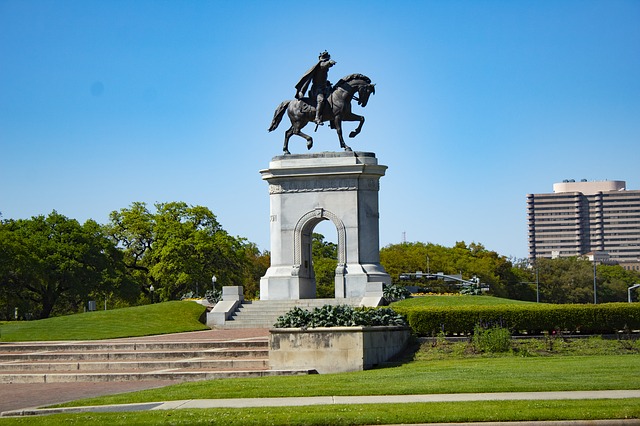 Where are all these people coming from?
Numbers show that the residents of California and Florida prefer Texas the most. The U.S. Census Bureau shows that more than 687,000 California residents have moved to Texas over the past decade.
Apart from California, states that have sought off plenty of their residents to Texas include Louisiana, Oklahoma, Illinois, Georgia, Arizona, and New Mexico. And, the cities that attract the most expats are Austin, Midland, San Antonio, Dallas-Fort Worth, and Houston.
What makes Texas and Houston so popular with the crowd?
Such statistic only begs the question of what makes Texas and Houston so popular with the crowd. And, it is only logical that the answer is not one-fold.
Job opportunities are aplenty. Naturally, this neat feature will always attract people. And, ever since the gas and oil business has boomed, Texas has enjoyed the status of a true economic powerhouse.
Low taxes. It is no secret that Texas is one of the seven states in the US that have no personal income tax. As such, it will probably always be amongst the most popular states to move to.
Family-friendly atmosphere. Texas is rather popular with families and even has an above-average number of children in many cities. Larger cities have excellent schools, as well as renowned institutions for higher education.
A plethora of outdoor activities to choose from. Many of us have come to appreciate the great outdoors, especially in the previous years. As Texas has a lot to offer in this field as well, it is no wonder it so popular with all Americans.
While all this applies to Houston, there are still some features that characterize it especially, and here are the most prominent ones:
Houston is more affordable for living than many other major metropolitans. It is 179% cheaper than San Francisco, and 94% than New York. And that is not all as some statistics even show that Houston is 19% cheaper than Austin, and 5% cheaper than Dallas.
Affordable housing. Houston has a wide selection of reasonably-priced housing. In the city, the median house price is just under $200k and houses are often large with ample yard space.
Some of the best Texas' Universities are rather close by. In addition, Houston is beaming with various school districts.
There is plenty to do and even more to see in this metropolis. Whatever your preferences may be, Houston will be certain to deliver.
Moving trends in Houston
As you know, the majority of the US' largest metro areas have been experiencing significant population drops since the pandemic started. Looking at New York City, Los Angeles, Seattle, San Francisco, and Chicago, all these giants lost are on the serious decline now. It makes you wonder how any similarly-sized metro areas are able to escape the same faith. Houston is here as a prime example of how a big city can dominate moving trends in these challenging times. Over the next few sections, we'll cover the most interesting and important facts about Houston's growth over the last two years, so stay tuned.
Out of all U.S. cities, Houston had the third-largest population gain in 2021
This fact alone sounds very impressive, and it gets even better once you get into more detail. First of all, we need to say that Houston isn't the only city in Texas that is showing great results. The Lone Star State is simply dominating moving trends in the pandemic era. In fact, it is so popular that 3 other cities in the state accompany Houston on the list of top 10 metro areas in terms of population gain. Along with Space City, Dallas, Austin, and San Antonio made the top 10.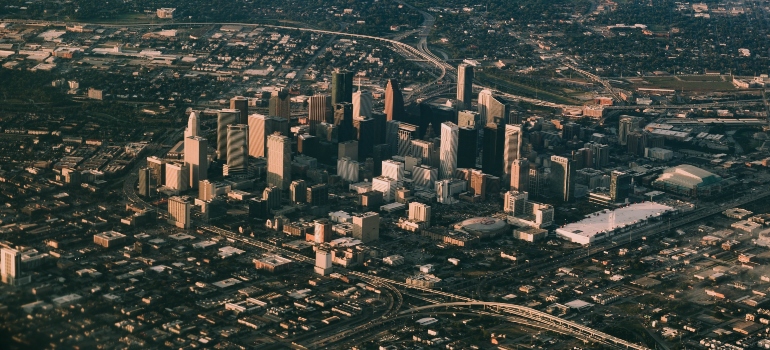 Now, let's talk about Houston. In 2021, Houston's population grew by 70,000 people. Truth be told, the birth-death ratio is accounted for here as well. Needless to say, when we look at the number of 70,000, births are easily outnumbering deaths, which is even more good news for Space City. We're going to focus on relocations here, and they make up half of the total gain, which is quite impressive. For every outbound move, there were 1.25 inbound moves, and this ratio is among the best ones in the country. Houston has firmly established itself as one of the top moving destinations over the last few years, and future growth seems inevitable.
Who is coming to live in Houston?
Considering how many newcomers is Houston welcoming, it's natural to wonder where are all these people coming from. It's actually very hard to track down all the places that people have moved from in order to live in Houston. Still, we're going to show you the cities that sent the most people to Houston last year.
Texas cities that sent the most people to Houston in 2021.
It makes sense to start with the neighborhood, so we present you with a list of Texan cities Houston has welcomed the most residents from last year.
Dallas
Austin
San Antonio
College Station
Beaumont
Seeing Dallas at the top can't be a surprise. The two largest cities in Texas always had a lot of relocations happening between them. Last year, over 10,000 people have relocated from Dallas to Houston. The big cost of living by Texas standards in the state's capital is the main reason why moving from Austin to Houston is more popular than moving from San Antonio to Houston. More than 5,000 people left Austin for Space City in 2021.
What about out-of-staters?
Houston is so popular among out-of-staters too. People are leaving the most expensive metro areas in the United States and settling in Houston. It's actually hard to find any medium or big city in the country that hasn't sent at least 100 people to Houston since the pandemic started. But, out of all these cities, we'll mention 10 of them that were most responsible for such great migration trends in Space City, so let's take a look.
New York City, NY
Los Angeles, CA
Washington, DC
Chicago, IL
Miami, FL
New Orleans, LA
Denver, CO
Atlanta, GA
San Francisco, CA
Phoenix, AZ
As you can see, a lot of these cities, especially the top 5, are far more expensive than Houston. Considering that a lot of relocations over the last few years have been motivated by the cost of living, seeing Houston as one of the top destinations in the country is something one can expect. With around 5,000 relocations to Houston, New York City takes up the first spot. The NYC exodus is still in full force, and New Yorkers are fleeing all over the nation. With almost the same number of relocations, moving from Los Angeles to Houston is another very common choice. Also, LA's story is almost identical to the one in NYC, and hindered of thousands of people have left the City of Angeles since the pandemic started.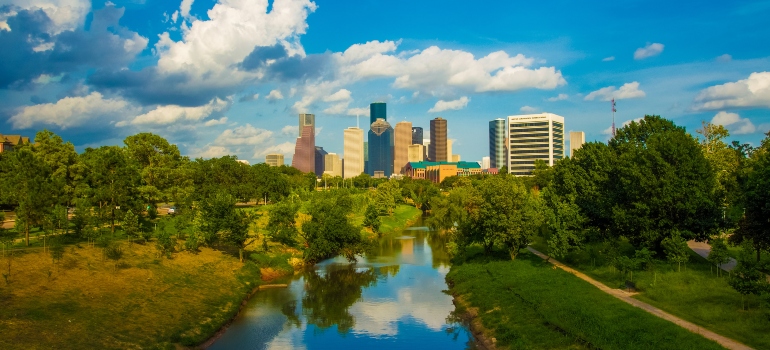 What can we expect from Houston's moving trends in 2023 and further?
By the looks of it, we can expect more of the same. As we said, Houston has established itself as one of the top moving destinations in the country, and this is not something you can easily change, not even in a couple of years. So, where does that leave us? Well, sooner or later, the number of inbound moves will have to drop. And that's perfectly normal. Also, it won't affect the city's prospects too much. But, talking about the city's prospects, here's an interesting thing.
Houston's population rose to 7.2 million in 2021. If these trends continue, and as of yet, we have no reasons that prove otherwise, Houston will become the third largest city in the United States by 2030, overtaking Chicago. So, all things considered, we can safely assume that Houston will be in the spotlight for a long time. In fact, it seems like this is just the beginning.
Living in Houston, TX today
Houston, located in Harris County, is nowadays the largest and most populous city in Texas with a population of 2,310,432. Currently, it is recognized as the top moving destination in Texas, one of the best places to raise a family in the country, and among the most attractive cities for young entrepreneurs. Of course, great schools, affordable cost of living and housing, diversity, and plenty of employment opportunities make this city one of the most sought-after places in the US right now. Houston offers an urban feel with a lot of parks, restaurants, bars, coffee shops, shopping malls, stores, and professional sports teams.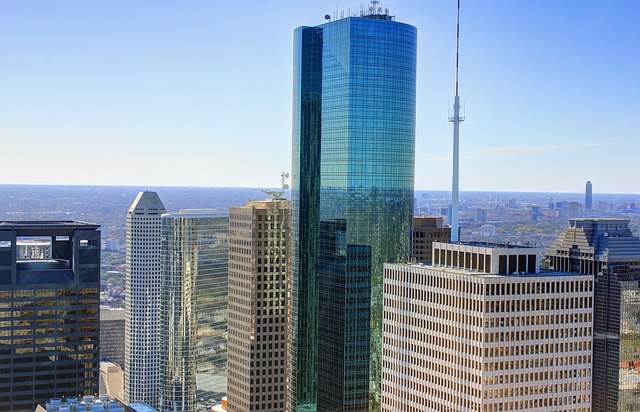 This is also one of the fastest-growing cities in the country steadily growing 1.52% of the population each year. Just between 2018 and 2019, the city added nearly 90,000 new residents. If this trend continues, it is expected that by 2029, Houston will have more than 1.2 million new residents. With a median age of 34, 9 years, and more than 40% of the population between the ages of 20 and 49, the city really has a bright future.
When it comes to property prices, in 2021, the median home value in Houston is $305,000 with rents that are around $1,041. Naturally, the prices depend on the neighborhood. Nevertheless, the price per square footage is somewhere around $130. When it comes to incomes, the median household income in Houston is $52,338 – nearly $10,000 less than the national average. Still, because of the overall affordability, even such incomes are enough for a pretty good standard of living.
Population – 2,310,432
Median home value – $223,800
Average rent – $1,041
Median household income – $52,338
Houston real estate market trends and expectations
When it comes to Houston real estate market, even though the city went through the worst pandemic since the Spanish flu, the year 2020 was record-breaking. $35.3 billion worth of properties were sold in the city of Houston in the last year and exceeded 2019 by more than 10%. Still, the city of Houston is in seller mode for the last couple of years now and it looks like the pandemic couldn't stop it as well. During the past year, we have seen a record high median home price of $273,443.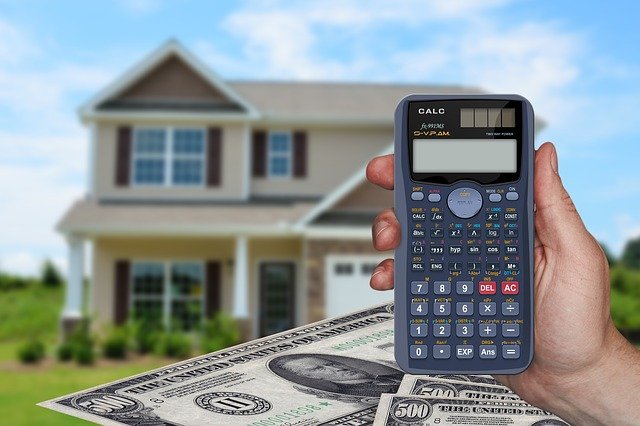 When it comes to the average number of days a Houston home stars on the market it came down from 59 in the previous years, to 46 days in 2020. And according to Houston real estate agents, this has a lot to do with record-low mortgage rates and a large number of homes available for sale. And according to their prediction, this is exactly what happened during 2021. But not throughout the whole year. Now as we pass in the final quarter of 2021, we see that October was the second month in 2021 that showed a decline in home sales in Houston. The first one was in July.
In October 2021 Houston real estate markets saw a home sales decline of 5.2% – 8,703 units sold compared to October 2020 when there were 9,183 sales. Still, there is still a chance that 2021 will be a record year for Houston's lively real estate market because up until October 2021 local home sales are still ahead of 2020 by 12.9%.
Overall, in 2021 we saw a decline in the number of sales by 3.1%, however, in October total dollar volume increased to $3.8 billion – almost 10%. Of course, this means that larger and more expensive properties were selling better than the rest. For example, homes that are worth between $500,000 and $1 million had the largest increase in sales – more than 23%. And the luxury market that includes homes that are worth more than $1,000,000 is closely trailing behind with a 20.4% increase. Finally, homes that cost between, $250,000 and $500,000 experienced an increase in sales by 17.5%.
The number of home sales in Houston based on their value
Here are how the number of home sales in Houston increased or decreased based on the value:
$1 – $99,999: decreased 20.8%
$100,000 – $149,999: decreased 42.3%
$150,000 – $249,999: decreased 39.1%
$250,000 – $499,999: increased 17.5%
$500,000 – $999,999: increased 23.1%
$1M and above: increased 20.4%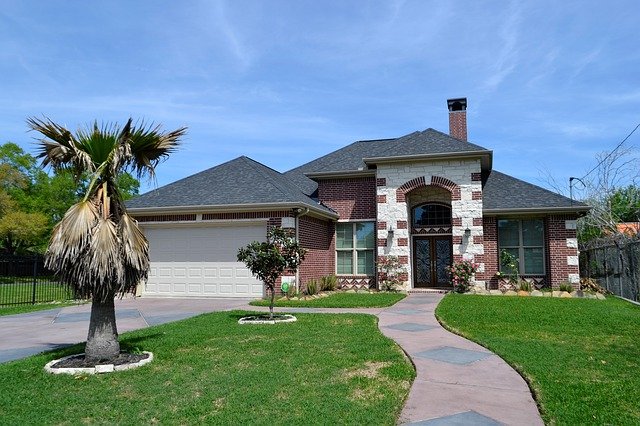 Houston housing market analysis October 2020 – October 2021
In general, average home prices in Houston increased in October 2021 getting close to all-time highs that happened in July. Here is how Houston housing market analysis for the period between October 2020 and October 2021 looks like:
Single-family home sales in October of 2021 fell for the second time this year. This represents a decrease of 5.2% with 8,700 units sold compared to 9,180 in October 2020
The number of days a single-family home spends on the market decreased significantly. Today, a home will spend an average of 32 days on the market before it is sold, compared to 48 in 2020
Total property sales fell by 3.1% compared to 2020 with 10,756 units sold
The total value increased by 9.9% – $3.8 billion
The single-family home average price increased by 13.1%. Now it is $377,631
The single-family home median price also increased by 14.7%. Today it is $305,000
Single-family homes months of inventory registered a 1.8-months supply, which is lower than previous years. That is a decrease from 2.3 months and significantly below the national inventory of 2.4 months
Single-family homes sales in 2021 are running 13% ahead of 2020's record but also ahead of 2019. by 21.6%
Townhome/condominium sales increased by 7.6%
The average prices of townhome/condominium are up by 2.6% to $247,846
The median prices of townhome/condominium are up by 23.0 % to $219,000;
Single-family home rentals fell 3.4%. The average rent increased by 9.7 %to $2,092;
Townhome/condominium leases decreased by 1.3%. The average rent in 2021 is up by 7.3% to $1,712.
Looking to buy a property in 2022?
Numbers for 2021 are looking great. But for someone who is still thinking about moving to Houston, predictions for 2022 might be even more important.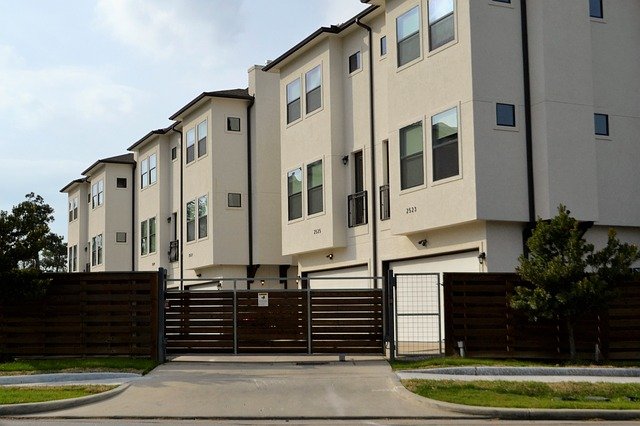 Houston real estate predictions for 2022
When we talk about the value of homes in Greater Houston currently, in 2021, it is $272,066. Of course, this shows that 50% of all real estate properties in the area are worth more than $272,066. On the other hand, 50% of the stock is worth less than that. Let's compare this to October 2020, when the typical value of homes in Greater Houston was around $228,000. This shows us that home values in Houston have gone up by 18.8% over the last 365 days.
Some analyses also show that Houston's real estate value increased overall by nearly 60% over the past decade. The annual appreciation rate has been 4.83% on average. These numbers put Houston's real estate market in the top 20% nationally when it comes to real estate appreciation. During the last 365 days, the Houston appreciation rate was nearly 4%. And in the 120 days, the appreciation rate was 0.5%. If it remains steady as we predict, it will annualize to a rate of 2.03%, which is still a positive thing.
Other forecasts also point in the same direction. We can expect a rise in home values in Houston in the next 12-months. The indication that home prices in Houston will continue to rise in 2021 and 2022 shows that now is a perfect time to buy a house here. Of course, there is a limited supply of houses in Houston. And buyers are often forced to compete which results in higher prices and, most of the time, quicker sales that usually benefit those that sell.
Based on the last fundamental real estate market indicators, the demand is exceeding the supply, which is, of course, giving sellers an advantage over buyers. Especially in price negotiations. Nevertheless, Houston is and was in the past, mostly a seller's market. Therefore, you always need to watch for upward pricing pressure if you plan to purchase a property here in the near future.
If you are looking for a place that is good for long-term investment, you cannot overlook the city of Houston. Especially if you are thinking about investing in a rental property. For the long-term, this would build your equity and generate steady cash flow through rental income, which is one of the best financial decisions you can make at this time. If you want to increase your cash flow in 2022 start looking towards Houston real estate market.
Best neighborhoods in Houston
As in every other city, property prices differ depending on the neighborhood. And like every other large city, Houston has many different neighborhoods. Of course, it can be difficult to choose a perfect place in a city you never lived in before. Therefore, Verified Movers prepared a list of the best neighborhoods in Houston that you can use as a starting point:
West University
Spring Branch
Memorial
Bellaire
The Heights
Tanglewood
Museum District
River Oaks
Clear Lake
Kingwood Area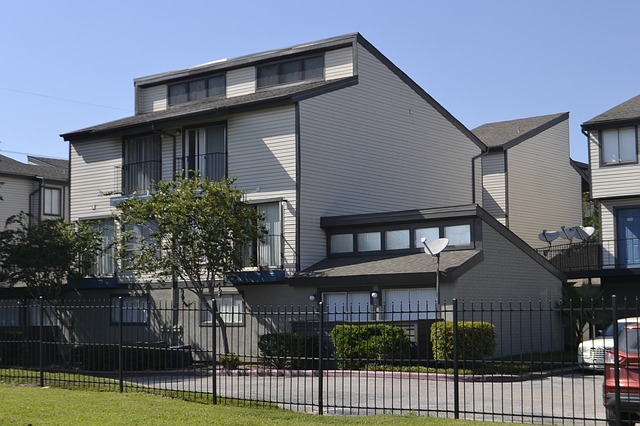 Best school districts in Houston
Naturally, if you are moving with your family, the proximity of good schools will be one of the main factors when choosing a neighborhood. And even though Houston is not known for exceptionally high-rated schools, its educational institutions are still above average. When it comes to education among its residents, 85% of people living in Houston are high school graduates or higher. Moreover, there are 33% of people with a bachelor's or advanced degree. So there are plenty of options when it comes to schools.
The job market in Houston
When it comes to employment opportunities in Houston, you will have plenty of opportunities. The main industries are aerospace, aviation, advanced manufacturing, energy, transportation and logistics, health, education, and services. The largest employers are the University of Texas ND Anderson, Exxon Mobil Corporation, Memorial Hermann Health Systems, etc. Of course, there are plenty of other employers. Employment in Houston is increasing 3.1% each year and median household income grew by 2.5% respectively. Still, unemployment rates are still high with 7.7% of Houston residents out of jobs. Nevertheless, Houston ranks among the top cities for job growth with progressive government, low costs and regulations, and no income taxes at the state level.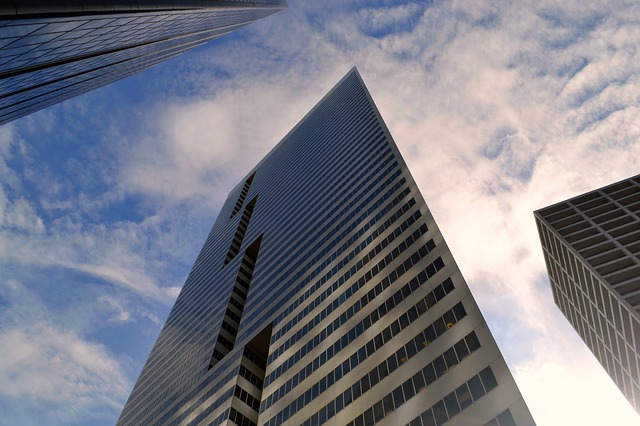 Eating out in Houston
One of the things that you will be able to enjoy after moving to Houston is the food. Besides widely known Texas cuisine, Houston offers a plethora of different restaurants and tastes from around the world. Of course, if you are looking for a quick bite, you will have plenty of opportunities to enjoy its famous hot dog trucks, waffle trucks, etc. To help you choose the best place to eat in Houston we prepared a short list of the best restaurants in Houston:
Potente
State of Grace
Killen's STQ
Uchi Houston
Sorrento Ristorante Italiano
Rainbow Lodge
Climate in Houston
The climate of Houston is mostly humid subtropical climate but it has certain tropical influences. August is the is normally the warmest month of the year with temperatures averaging 94.5 °F. On the other hand, January is the coldest month in Houston with an average temperature of 42.2 °F. Precipitation annually measures 49.77 inches of rainfall, which is abundant throughout the year. When it comes to severe weather in Houston, we see mostly flooding somewhere between the months of May and October. And during spring sometimes supercell thunderstorms bring tornadoes in the city's vicinity. Besides, during the Atlantic hurricane season, Houston can experience tropical cyclones that often bring heavy rain and possible flooding. In 2021, Hurricane Nicholas hit the city and did significant damage to public infrastructure as well as private properties.
Top attractions in Houston
Houston is the fourth-largest city in the US and one of the most attractive places that you can experience. The city is loaded with natural and manmade attractions so you will have plenty of options. Here are some of the best things to do in Houston:
Visit Space Center Houston
When it comes to space exploration, Houston is a significant name. Space Center Houston – a part of NASA's Johnson Space Center is one of the things that you shouldn't miss when in Houston. It is an enormous complex holding a replica of the country's first space station named Skylab, a rock from a Moon that you can touch, a shuttle carrier with an aircraft and so many other great things. You will learn about NASA's upcoming missions to Mars and maybe even meet some real astronauts. While you are there, visit Rocket Park to see real rockets and shuttles free of charge. Of course, the Space Center Houston holds many more attractions and things to do. Definitely one of the city's main attractions.
Do not miss The Museum District
If you are rather in a mood for a cultural uplift, in Houston, you will have plenty of options to enjoy. The Museum District is one of the biggest attractions in the city. It includes places like Houston the Houston Museum of Natural Science, the Holocaust Museum, the Museum of Fine Arts, the Children's Museum of Houston, the Menil Collection, and the Contemporary Arts Museum Houston that are open to the public. All these places are in close proximity to each other and some of them are free of charge.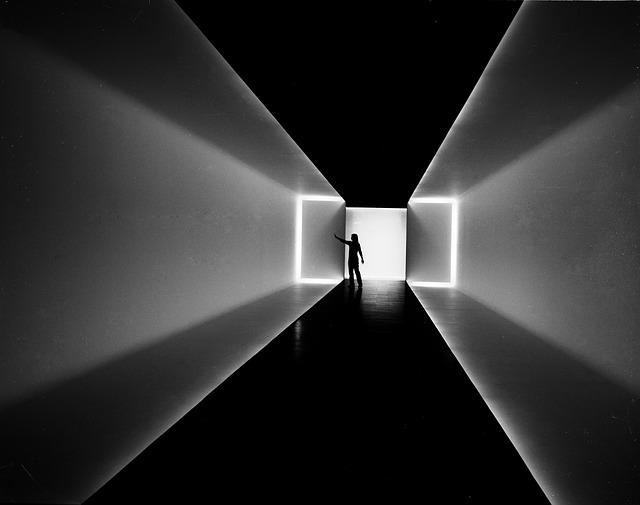 Enjoy outdoor activities in Buffalo Bayou Park
For those that like to enjoy outdoor physical activities, Buffalo Bayou Park is a perfect place. It is a 160-acre urban green oasis that is stretching through the city. And has some great biking trails, dog parks, sculptures, and tucked-in places to enjoy and relax. If you like water sports, in Buffalo Bayou Park you will be able to rent a kayak, canoe, or paddleboard and cruise along the shore. For those that like to enjoy cultural events, Buffalo Bayou Park hosts different art installations in the so-called, Cistern, an old underground water reservoir from the beginning of the 20th century. The park is home to a large colony of Mexican bats.
See exotic and indigenous animals in Houston Zoo
Even though you will see some wildlife in Buffalo Bayou Park, it is not the best place to see wild animals. If you really want to see exotic and indigenous animals, the perfect place for this is the Houston Zoo, one of the city's main attractions located in Hermann Park. The zoo currently holds more than 6,000 animals from all around the world. And it also has an aquarium, children's education center, and children's zoo. Besides the zoo, Hermann Park also hosts the Natural Museum of natural science, the Japanese Garden, McGovern Centennial Garden, and Miller Outdoor Theatre.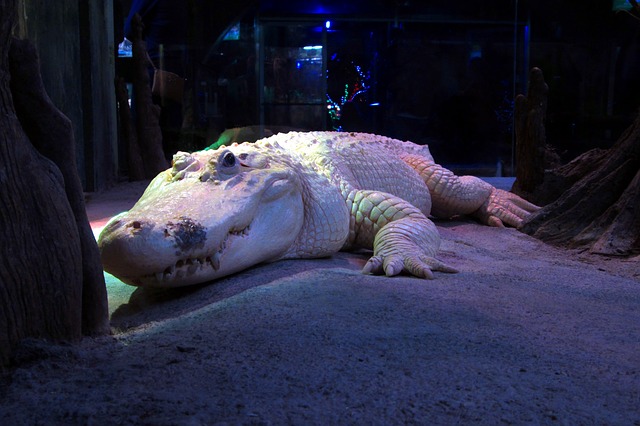 If you are a sports fan, you will enjoy Houston
If you are a sports fan, you will definitely have fun in Houston. This city is home to many professional teams. You can attend football, baseball, basketball, or soccer and watch some of the best teams in the country like Texans, Astros, Rockets, Dynamo, Dach, etc. Of course, their stadiums are attractions on their own. NRG Stadium, Toyota Center, Minute Maid Park, BBVA Compass Stadium to name a few.
Things you need to do before you call Verified Movers for help
Verified Movers are here to make the process of hiring top movers in Houston easy and quick. However, to be able to enjoy our service completely, you need to prepare. There are many things that you need to do before you actually hire a moving company. And since you need to hire a moving company well before your moving date, you need to start dealing with these tasks as soon as you decide to move. There is no time to waste. In order to hire movers, you need to: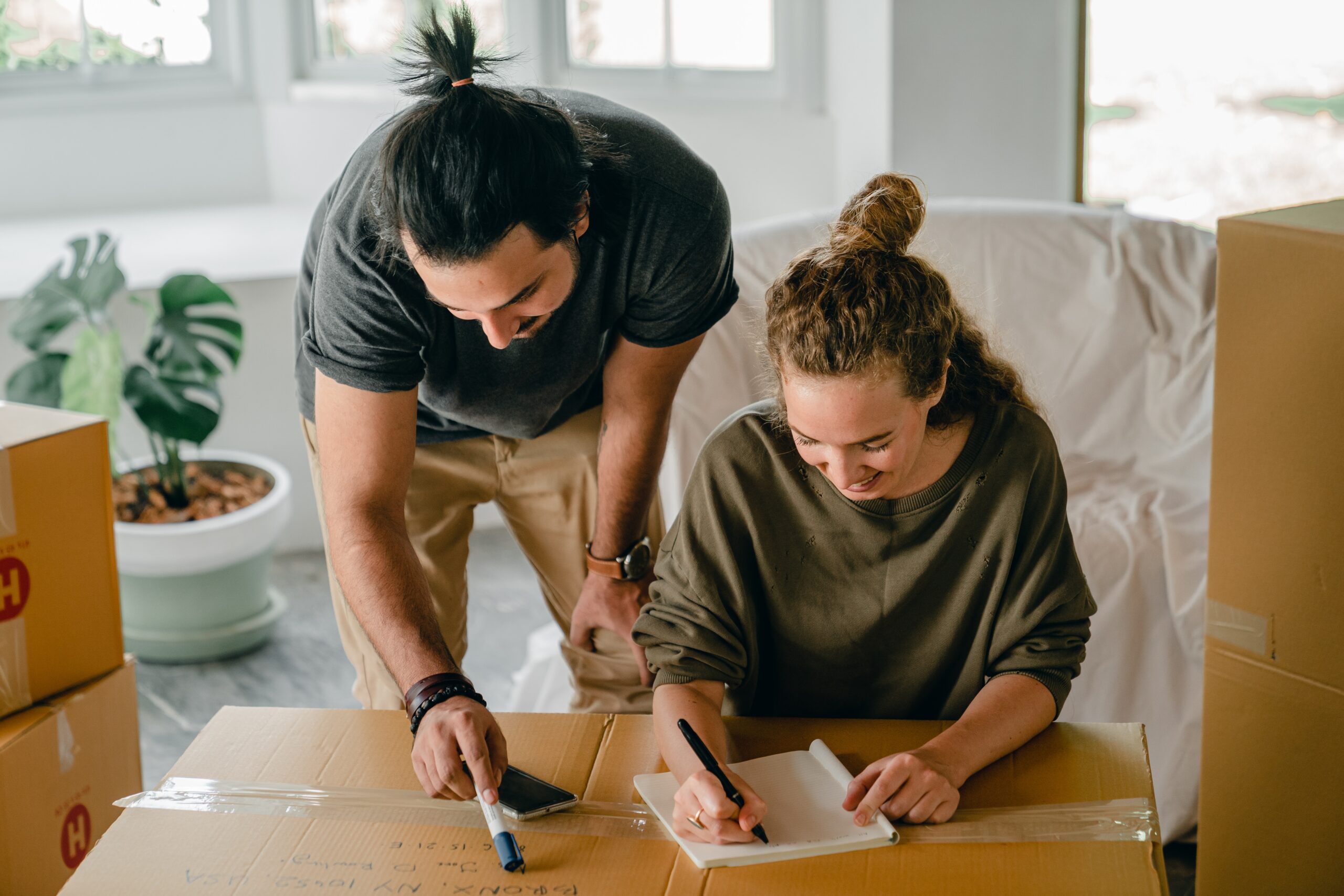 Make a moving plan
We already talked about creating a moving plan. And it is a good thing to have as it will guide you through the entire moving process. However, in this case, a moving plan will help you hire an adequate moving company
Declutter before the move
No matter how clean and neat one home is, there are always some junk and some items that are unnecessarily taking up precious space. Moreover, since the weight of your moving inventory is one of the biggest factors that are determining the price of your move, lightening up your inventory, besides simplifying the entire moving process, will have financial benefits as well. And not only because your movers will ask less for your lighter load, but also because you can sell those excess items and further increase your moving budget. To get rid of the items you can:
How to get rid of excess items after decluttering
Organize a garage sale – this is the most profitable but at the same time the most complicated way to get rid of your excess items.
Sell your items online – a good way to sell a few individual items. However, you never know how long it will take to sell them.
Selling your items to a used items retailer – a quick and easy way to sell a large number of items. However, do not expect to make the same profit as you would on a garage sale, for example.
Donate your items to charity – Most charity organizations will come to your to pick up the stuff, which makes this one of the most desirable ways to get rid of your excess items. And even though you are giving away your belongings you can still have some financial benefits from this. In some states, you will get certain tax relieves when you donate during a move.
Call a junk removal service – If your items are not in good condition, call a junk removal service and let them handle your junk. Unfortunately, in this case, you will have to invest in removing your junk and that cannot be good for your moving budget.
Rent storage space – if you are moving locally and have a number of excess items that you do not know what to do with, rent a storage unit in your vicinity and put your items there. Of course, make sure that you find a good and modern storage facility if you plan to use this service long term.
Create a moving inventory list
After you remove the junk, you need to create a moving inventory list. This list needs to contain all the items that you plan to transfer to your new home. It needs to have all the information about those items like their names, dimensions, weights, serial numbers, colors, conditions, and, if you are creating the list with the help of an online app, you can add pictures as well. This list will help your movers give you a precise moving estimate online. It will help you to get a better understanding of the task in front of you. You will have an easier time determining the number of moving boxes that you need to prepare. And you can use it to check your items upon delivery.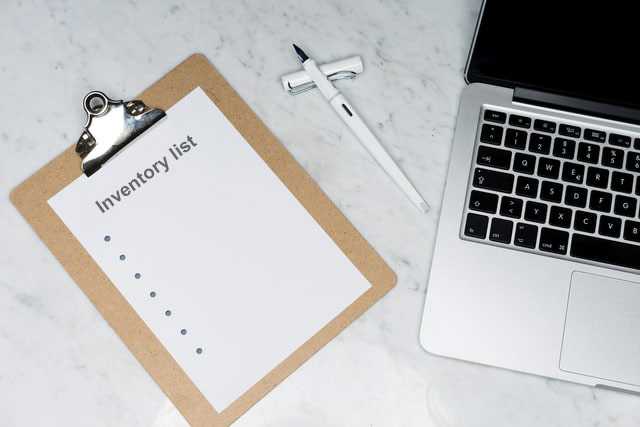 Think about moving services before you hire movers
A moving inventory list will show you what lies ahead of you. Take a good look at it and think what are the tasks that you will have the most trouble with. Will you be able to pack all your stuff on your own? Can you move that heavy safe without professional help? Can you disassemble your furniture by yourself? Top movers in Houston offer a variety of moving services. And on Verified Movers you will be able to choose them according to your needs. Here are the most common moving services that moving companies in Houston provide:
Local movers – If you are moving within a 50-mile radius, you will need to hire a moving company that handles local moving. Luckily, most moving companies provide this service so you have no trouble finding good local movers in Houston if you need them.
Long distance movers – A term long distance move is referred to distant relocations that are conducted within the state boundaries.
Interstate movers – Interstate move means that you will be crossing state lines. In some cases, state-to-state moving can be shorter than a long distance move that is conducted within the same state. Interstate moving companies need to have special permits in order to provide such a service.
International movers – Only multifaceted logistics and shipping companies can provide international relocation services properly. They often include shipping containers, cargo ships, air cargo deliveries, freight forwarding services, etc.
Residential movers – If you are moving your home, you will need to find residential movers. Fortunately, most moving companies in Houston offer this type of service.
Commercial movers – If you are moving your business, you will need to find a moving company that handles commercial moving. Of course, if you are moving a simple office you will have an easier time finding adequate assistance than when you are moving a manufacturing facility with all the machinery, for example.
Packing services – Packing is arguably the most difficult part of the move. Many moving companies, however, offer professional moving services. However, be careful when hiring packers. Some moving companies will only do basic packing, while others will provide packing materials, pack and unpack your stuff after the move.
Storage services – There are many moving companies that you can find through our webpage that offer storage services as well. The important thing is that the facility offers an adequate environment for your items and that it is located in your vicinity.
Calculate a moving budget
After you declutter and sell your stuff, you will know exactly how big your moving budget is. After you create a moving inventory list, you will know exactly how big of a task is in front of you. So you will be able to determine approximately how much it will cost you to handle it. Therefore, it is time to create a moving budget.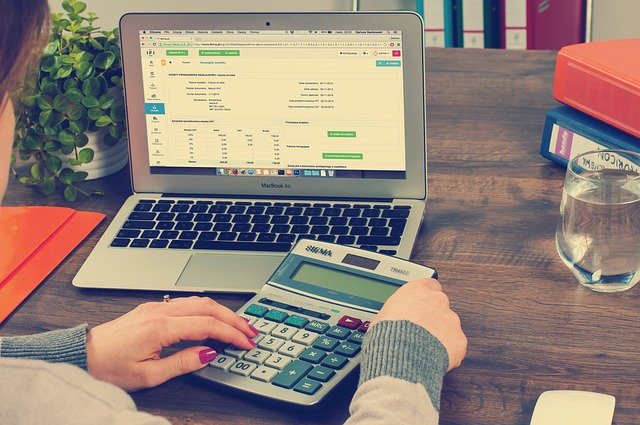 Contact us and get a list of top movers in Houston quickly and effortlessly
Finally, once you finish all those tasks, you can ask for our help. And like we mentioned above, we can help you find reliable movers at affordable prices quickly. All you need to do is contact us. Tell us your location, destination, preferred date, size of your moving inventory and will cross-check that data with information in our database and present you with a free moving estimate and a list of the top movers in Houston that suit your moving needs. Then it is up to you to measure up their services and prices and select a moving company that you like the most.
Do not forget to get proper moving insurance
After you hire a moving company, make sure that you check with them about the insurance. All top movers in Houston offer some type of basic coverage. However, in most cases, that is not enough. Especially if you are transporting valuable items. So check whether you movers can offer you full coverage. Or you will need to go to some third-party insurance company to sort this out. And do this even if you hired the best movers on the market. Even they cannot guarantee that your items will arrive at your destination undamaged.
Moving to Houston made easy
Relocation to Houston can be difficult or a smooth and stress-free process. It all depends on how you plan to organize your move. If you decide on a DIY relocation, prepare for a physical and mental challenge like you never faced before. If, on the other hand, you let Verified Movers find you appropriate assistance, relocating to Houston can actually turn out to be an enjoyable and rememberable experience. All you need to do is contact us and check our free quote and immediately you will get a list of top movers in Houston that match your requirements.