Being a young entrepreneur is hard work. Especially if you're starting your first business. Unlike experienced business owners, who rely on their experience, young entrepreneurs usually rely on advice, and trial and error. Unfortunately, though, one step in the wrong direction can kill a business. That's why it's very important to make business decisions carefully. Where you'll move or start your business is one of those decisions you should never make lightly. That's mostly because location can significantly influence who your clientele is and who you'll get to work with closely. Because of that, here at Verified Movers, we're of the opinion that young business owners should only start their businesses in the best cities for young entrepreneurs in 2021. That way, not only will they be in the midst of the industry, but they'll also be among like-minded people who are trying to make it in the business world.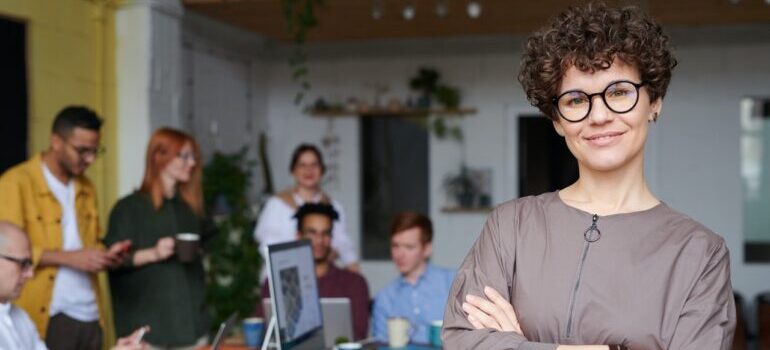 Young individuals start the most businesses
The future is now! It's 2021 and young people are taking over the world by storm! We think it was about time for Millenials and Gen Z to start taking over the market with fresh and hip ideas. It might surprise you to hear that most of the new businesses are created by young individuals. A whopping 38% of new businesses belong to individuals below the age of 34. Today, even individuals as young as 18 are starting businesses and some of them are doing surprisingly well! So no wonder some US cities have become hubs for young entrepreneurs in 2021. Apparently, capital is not everything and young people are finding ways to make their dreams become a reality. Do we have social media to thank for that? Perhaps. But whatever the reason behind the growing number of these promising young businessmen and businesswomen, we're happy it exists.
As a young entrepreneur, however, it's extremely important to be very careful. Especially if you haven't had much experience running or moving a business. So before you start your venture it's important to inform yourself well on topics like how to recognize fraudulent movers in Florida or anywhere else, or how to know what business partner is trying to take advantage of you.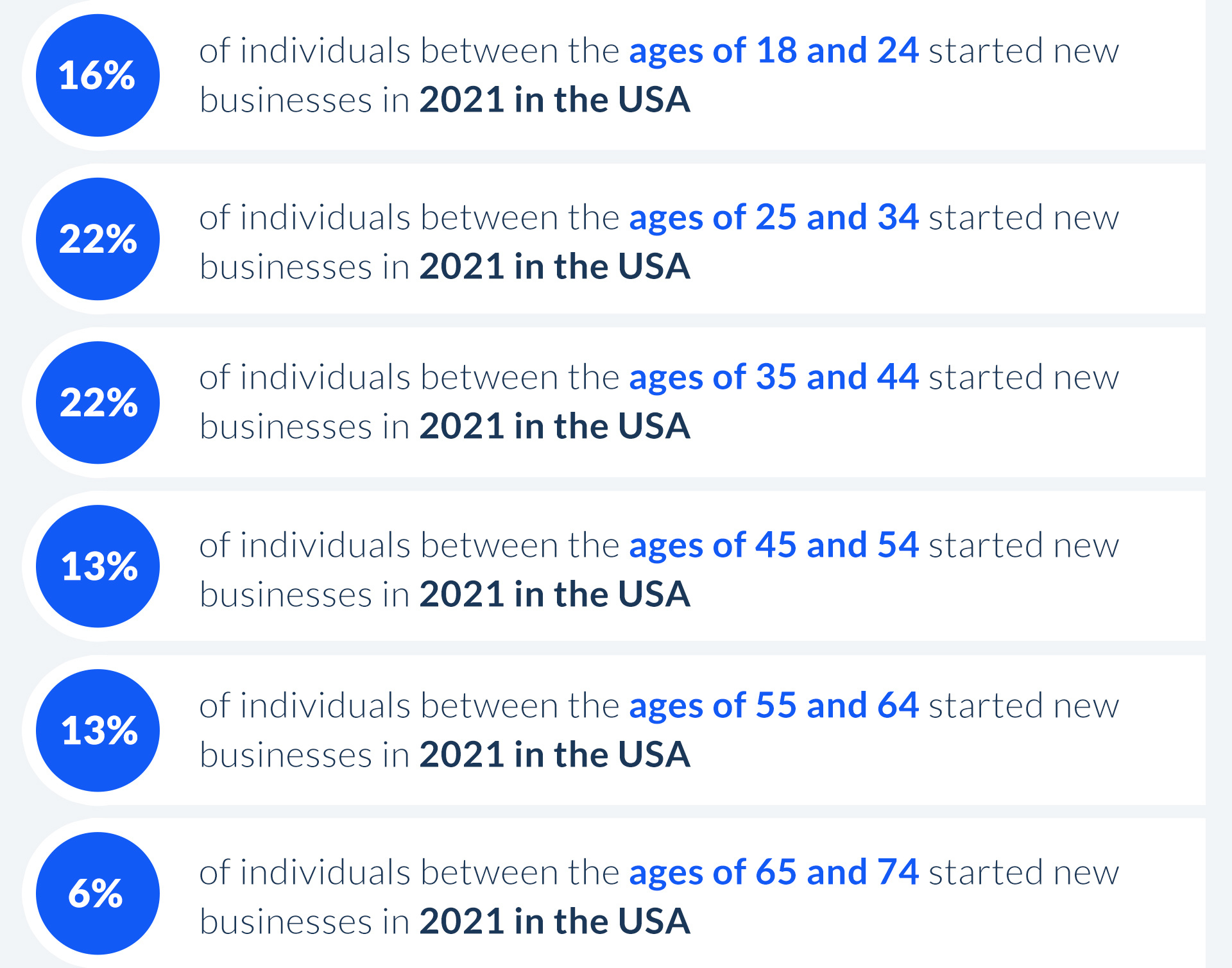 What are the best cities for young entrepreneurs in 2021 and why?
The USA has one of the strongest and greatest economies in the world. And even though there are some effects of mass migrations out of the big cities on the US economy, the economy itself is still very strong and among the leading in the world. For that reason, some of the US cities have naturally developed into business capitals. Ever since Colonial times, US merchants and traders used to travel to certain cities to partake in business. That was because these particular cities made trading goods and services much easier since everyone would gather there. That's why, even today, most business owners tend to gravitate towards developed cities that offer plenty of business opportunities. Young entrepreneurs are no different. Especially for them, it is very important that they are among people who can offer them opportunities and help them grow their businesses. But what cities are on the list of best 2021 cities for young entrepreneurs?
San Francisco, California
Los Angeles, California
Seattle, Washington
New York City, New York
Miami, Florida
San Francisco is perhaps the best city for young entrepreneurs in 2021
San Francisco is an ever-growing city that probably has more to offer to young entrepreneurs than any other city on this list. Of course, that is not to say that other cities don't have plenty to offer themselves. But why is San Francisco so special? Well, for one, it has a booming economy, and jobs are abundant. It is also a very "rich" city since it mostly draws in prospective entrepreneurs. Plus, it offers a lifestyle that most young people who love connecting and networking enjoy. And what more could you want, as a young entrepreneur, than talented business-oriented people to connect with? And as a bonus, there are some insanely good long distance moving companies California has to offer, who will make your dream of moving to San Francisco easily achievable.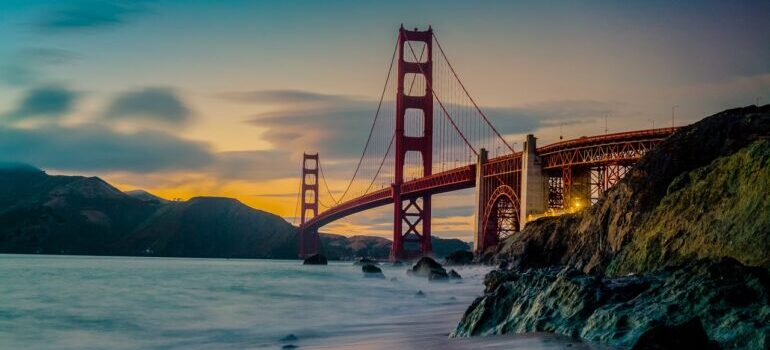 San Francisco is predominantly a "young" city, with only 16% of the population being over the age of 65. What is absolutely great is that roughly 60% percent of the San Fran over-25 population has at least a bachelor's degree. All that education certainly shows since San Francisco is one of the cities with the highest yearly income in all of the country. Median household income sits at around $112,449, with an average yearly per capita income being a whopping $68,883. So it's safe to say that moving to San Fran could definitely be a step in the right direction for your business.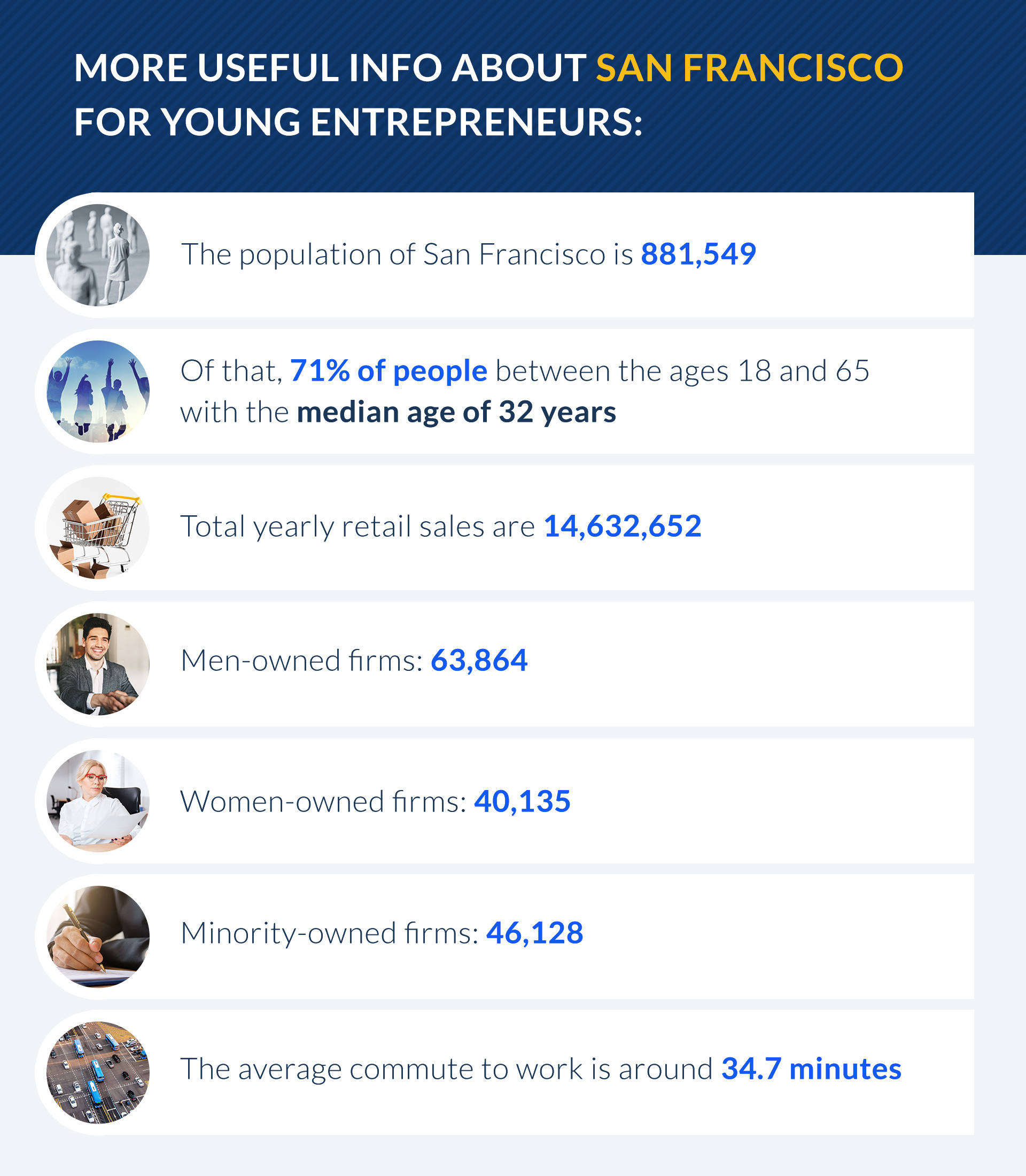 Seattle can offer to young entrepreneurs what many other cities can't
Over the last decade, Seattle has become one of the most prosperous cities. And even though it's not alone in this category, it's still very unique in multiple ways. Unlike other 2021 cities for young entrepreneurs, Seattle is completely driven by young people. Its whole vibe is very youthful and alternative. That means that Seattle is, by default, one of the best places for young people in the USA. But on top of that, Seattle is also one of the fastest-growing US cities. Young entrepreneurs from all over the country are moving to Seattle. In a way, city and young individuals are growing together and helping each other grow and develop. But there are some things even promising entrepreneurs struggle with. Moving for example. But luckily, there are plenty of quality long distance moving companies Washington residents love and recommend, who are trained to move homes, as well as businesses. That means that young entrepreneurs can focus on running their businesses while expert movers focus on moving them.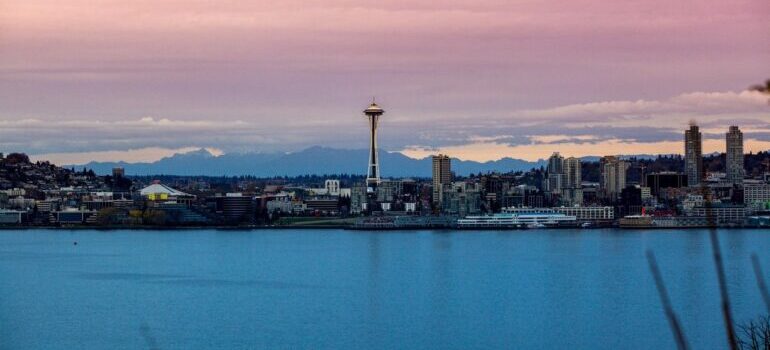 As mentioned above, Seattle is another one of those very "young" cities. Only about 10% of the population is above the age of 65. You'll also be happy to know that Seattle is home to even more well-educated individuals than San Francisco. An insane 65% percent of the Seattle adult population has a bachelor's degree. Due to that, and various other factors, most of Seattle's population is well-paid and lives comfortably. Median household income is less than in San Fran, but still great and it sits at around $92,263, while the average yearly per capita income comes at roughly $59,835. All this shows that Seattle truly is one of the best places for young business owners.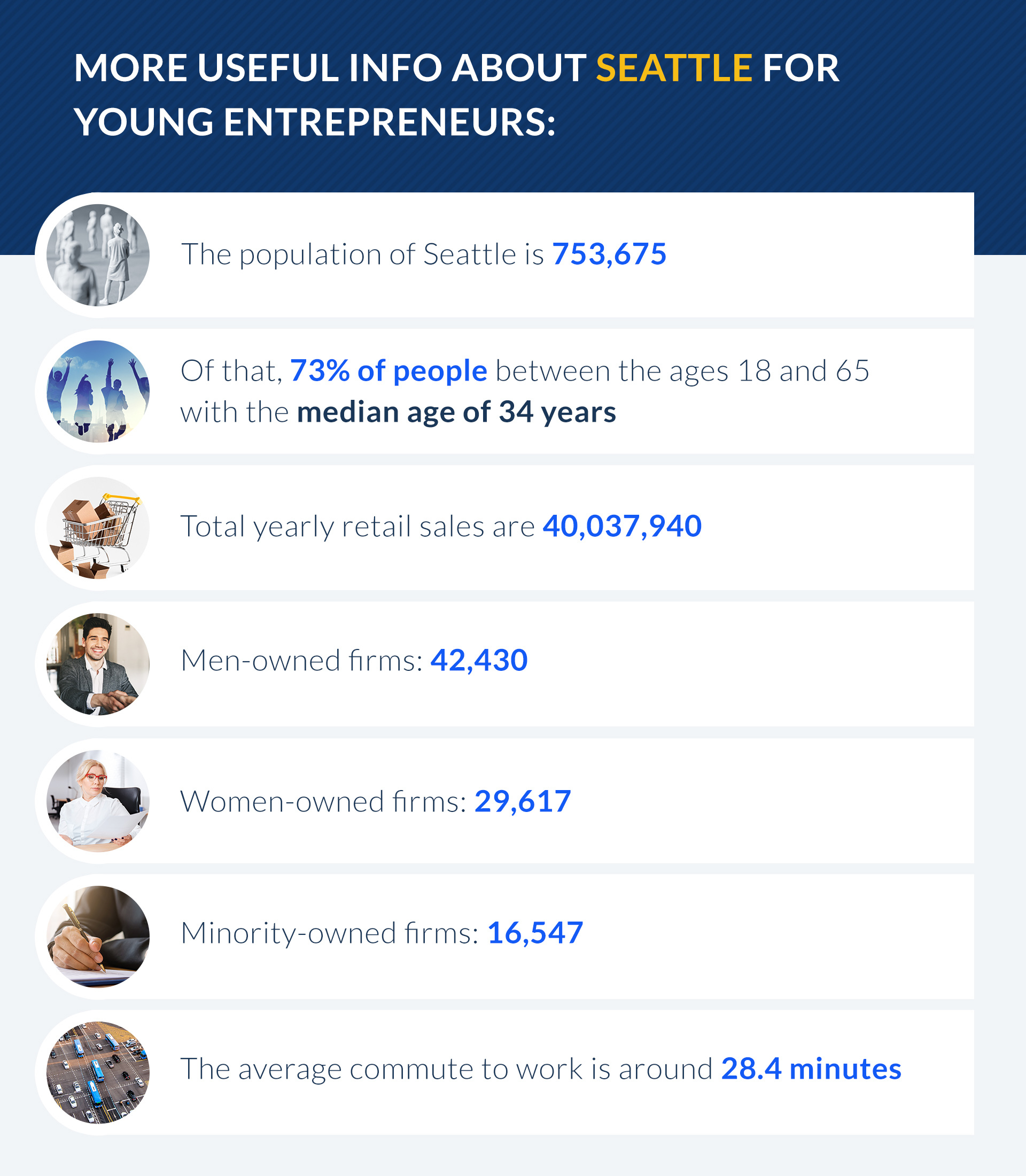 Los Angeles is another Californian city for a young entrepreneur who wants to start a business
As popular as Los Angeles is with foreigners, it's probably even more popular with young entrepreneurs. That means that L.A. has definitely won a spot on the 2021 list of most alluring cities for young entrepreneurs fair and square. Plus, top movers in Los Angeles are more than qualified to handle any relocation, including business relocations. That means that moving your business, if you're already a business owner, won't be an issue. But Los Angeles isn't really like San Francisco or Seattle. It's a lot less homogenous. That means that L.A. could potentially offer a wide range of clients to all sorts of businesses. Old or young, L.A. has something for everyone. Because of that, every business is welcome in Los Angeles. But there's no doubt young individuals are winning the race when it comes to L.A. businesses!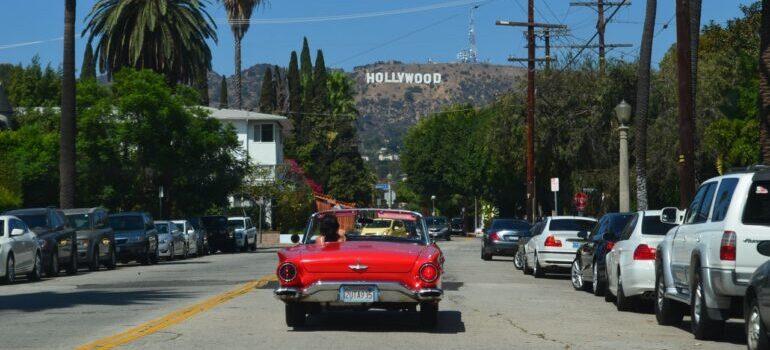 As we said, L.A. is home to people of all ages. Up to around 20% of the L.A. population is above 65 years of age. Unfortunately, not quite as many people sport higher education diplomas as they do in the above-mentioned cities. Only about 34% of the city's over-25 population has a college degree. However, that apparently isn't in L.A.'s way of becoming one of the most appealing cities for entrepreneurs in 2021. Still, the average salary in Los Angeles is not quite as high as those in San Francisco or Seattle. The median household income is roughly $62,142, while the average per capita income for a year sits at around $35,261. Even though significantly lower, Los Angeles is still one of the best cities for starting and growing a business!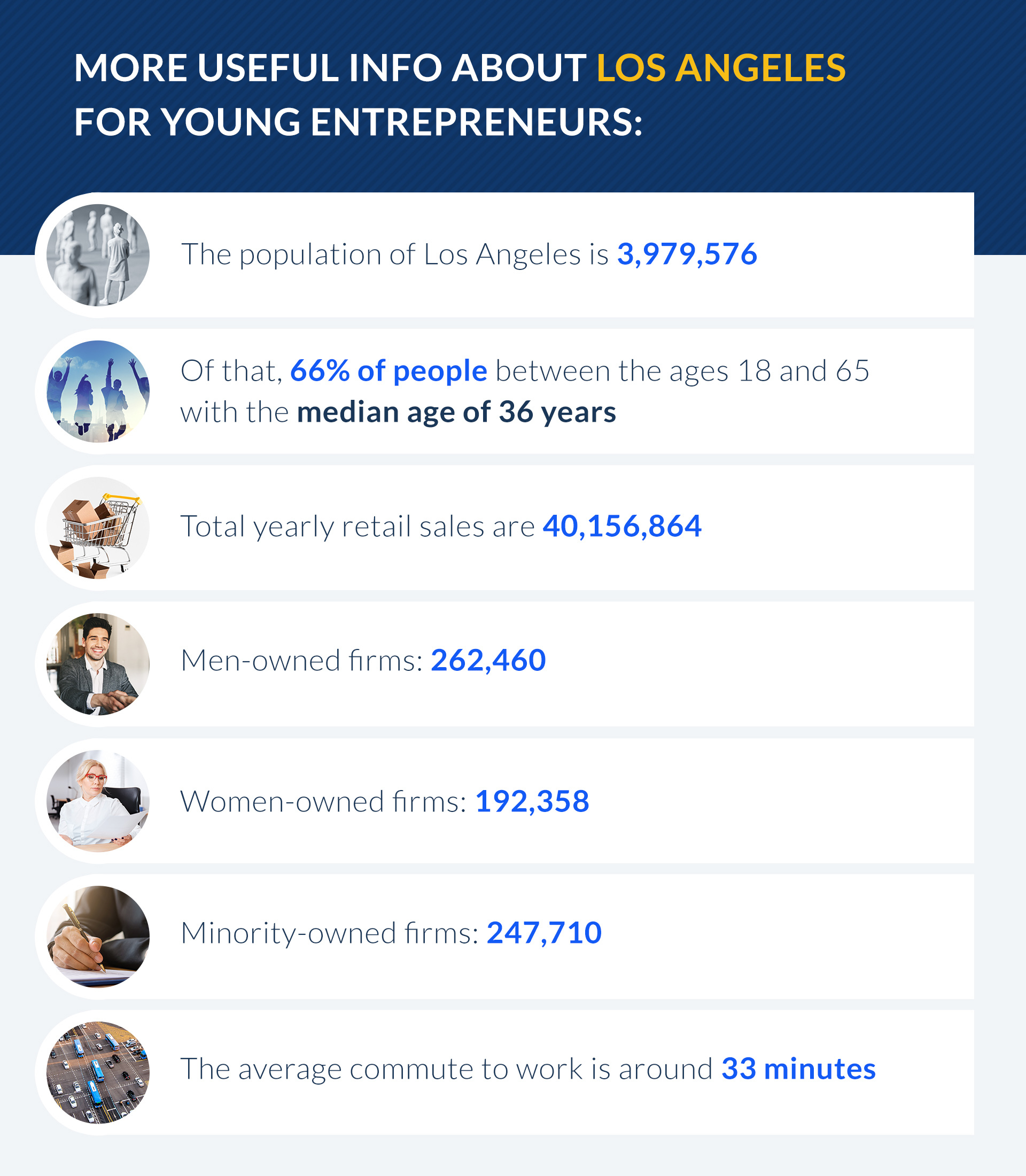 New York City will always have a spot on the list of best cities for young business owners
New York City is the be-all and end-all of entrepreneurship. There are very few better places for running a business than New York City. Just like L.A., New York is one of the biggest and most inclusive cities. But it is different from the rest in the sense that it oozes class. For that reason, New York is one of the best options for business owners who are striving for success, but also elegance. But even if you're not planning to sell diamonds, New York City is so diverse, that you and your business could definitely find your place. And on top of that, there are very few movers in the US that can compare to long distance moving companies New York has to offer! That means that if you choose New York City, moving your business won't be an issue!
New York City is one of the biggest US cities with about 15% of its population being over the age of 65. Unfortunately, not quite as many people sport higher education diplomas as they do in the above-mentioned cities. It's very similar to L.A. in the sense that only about 38% of the adult population has a college degree. But just like Los Angeles, New York is regardless of that still among the top cities for young entrepreneurs. Salaries are similar to Los Angeles, as well. The median household income is about $63,998, while yearly per capita income is around $39,828. Keep in mind, though, that New York City will always be the business capital of the Atlantic coast, regardless of how high or low salaries are.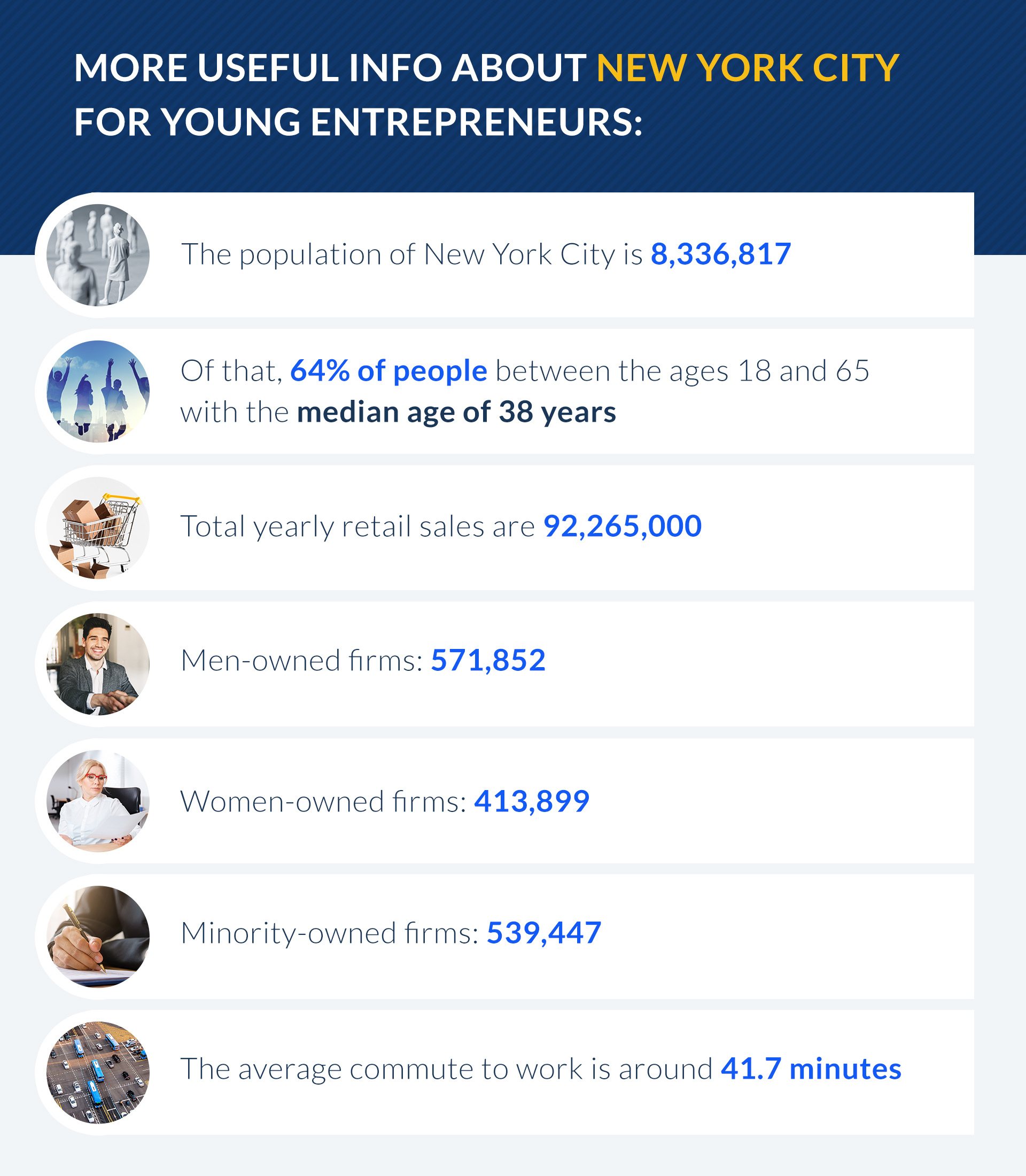 Honorable mentions
The above-mentioned cities are all well-established with strong economies and vast markets. But there are also a bunch of other US cities that are up-and-coming in the business world. These might also be viable options for all those young business owners who are all about perspective and investing in the future. Here are few other wonderful cities for young entrepreneurs that haven't yet made the list, but are sure to do so in the near future:
Austin, Texas
Raleigh, North Carolina
Houston, Texas
Pittsburg, Pennsylvania
Minneapolis, Minnesota
Denver, Colorado
Atlanta, Georgia
Salt Lake City, Utah
Chicago, Illinois
Portland, Oregon
St. Louis, Missouri
Nashville, Tennessee
Columbus, Ohio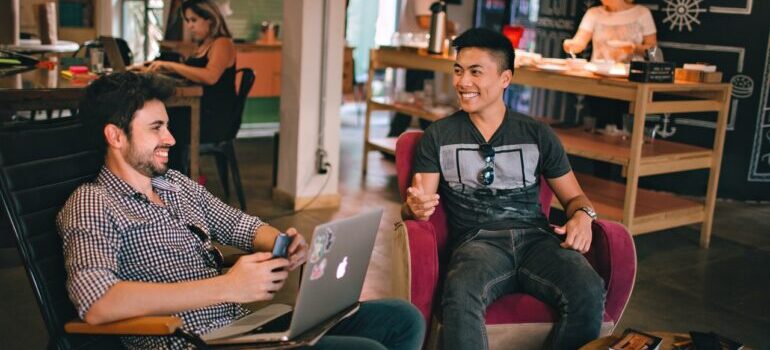 Choosing the best city as a young entrepreneur in 2021
If you wish to start a business successfully, you have to make sure to start your business in the right place. That, obviously, includes choosing the right city for you and your business. Luckily, there are plenty of great cities for young entrepreneurs in 2021. But regardless of how great all of these cities are, you should still make sure to choose the one that's right for you, your business, and all the future business ventures you have in mind. Do your research, be smart about your choice, but don't forget to listen to your heart as well.