Every moving process, whether of residential or commercial nature, is accompanied by a lot of different emotions. When one is facing relocation in the foreseeable future, he or she might feel different types of emotions. Excitement, stress, worries, and joy will all be intertwined. It doesn't matter whether this is the first time you have had to pack your bags and move to a different location or it's something that you have experienced many times in the past – relocation is always a burdensome process. In order to get the most out of your upcoming relocation and turn it into a positive event, one needs to get as much help as necessary. With a team that consists of the top movers in Fort Worth, you will get access to a full-service move that isn't likely to have you facing any moving nightmares.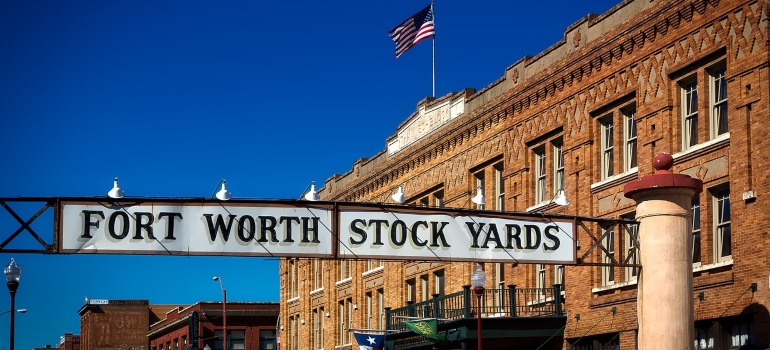 Inspect our choice of the top ten movers in Fort Worth based on different criteria
Fort Worth is a populous city that is home to many moving professionals. A person that finds himself/herself in search of a moving team in Fort Worth will have many different options at their disposal. Most of the time, being able to choose among numerous possibilities is a great thing. However, when presented with plenty of choices, some people have a hard time reaching the final decision. We here at Verified Movers know that the moving industry can be a scary and confusing one. That's why we have decided to narrow down the search for you. We have taken a look at the available customer reviews for different moving professionals in the Fort Worth area, and we have taken into account the credentials of those moving teams. The top ten companies that we believe are the best this city has to offer include:
A full-service moving company that can fulfill all your moving needs. All My Sons Moving Forth Worth is a family-owned business that has been successfully relocating people for twenty years. They can take care of your move from beginning to end. Thanks to the variety of moving services that they offer, your move is bound to be successful. All My Sons Moving Fort Worth offers local, residential, long-distance, and commercial relocation. They will move you swiftly and efficiently no matter the distance and the size of your move.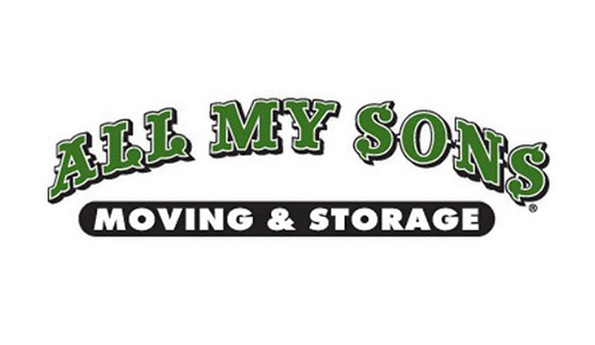 A look at All My Sons Moving Fort Worth reviews and we see how happy their customers are with their services. Over the years they have created a base of loyal customers that come back to them every time they need to move. They take great pride in being transparent and dedicated to their clients. They treat their clients like royalty.
They will help you relocate your business in a timely manner. As a serious business, they understand the importance of having a fast and safe relocation. With All My Sons Moving Fort Worth your business will be up and running in no time. They have a team of experts that knows how to handle delicate business equipment, so you can rest assured that your items will arrive in pristine condition.
If you are looking for an affordable moving company that offers high-quality moving services then All My Sons Moving Fort Worth should be your choice. They are known as a moving company that provides excellent moving services for affordable prices. They believe that every single person deserves to have a great moving experience.
With a skilled and reliable moving company dedicated to its clients, your move is going to be stress-free and simple. Reach out to All My Sons Moving Fort Worth and secure the relocation of your dreams.
Hawk Movers is a moving company that cares about its customers. Making sure they provide them with the best moving services is their number one goal. As a licensed and insured moving company, Hawk Movers Forth Worth has been successfully relocating people since 1989. As industry veterans, they know what it takes in order to have a great moving experience. All your moving worries can go away when you have a moving partner as skilled and experienced as Hawk Movers Fort Worth. No matter how big or small your move is they will make sure they execute it smoothly and with no delays.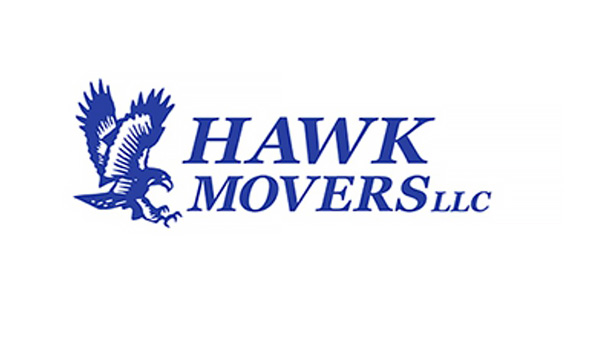 By taking a look at Hawk Movers Fort Worth reviews you will understand why they have so much success. They have great reviews from their clients that have only positive words for them. They are a full-service moving company. Everything you need for a move, they can provide you with it. From furniture disassembling and packing to transportation and unpacking, they got it!
Your items will be carefully packed with high-quality packing materials that will ensure the total safety of your precious belongings. Their services don't stop there. If you are in need of safe and climate-controlled storage they will be more than glad to provide you with one. Hawk Movers are there to help you transition to your new address, and to make sure all your wishes and needs are fulfilled. Choose to move with one of the moving companies Fort Worth trusts the most. Hawk Movers Fort Worth will provide you with high-quality moving services and make your move easy and stress-free. Reach out to them and secure a safe and efficient relocation. You can do so by dialing their number or sending them an email. A staff member will be more than welcome to provide you with all the information you need.
Two Men and a Truck Fort Worth is a company that cares and will ensure that every step of your move is done by the biggest experts in the industry. However big or small your move might be, their experts will keep things smooth and simple for you. Simple and easy moving is our number one goal and keeping customers satisfied is what you can expect from them. It shouldn't come as a surprise that Two Men and a Truck Fort Worth reviews always come with positive words and 5 stars.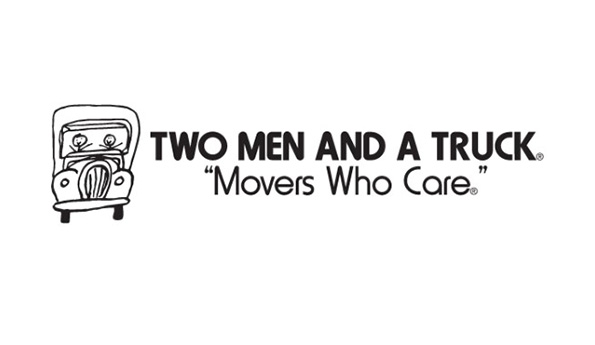 Since 2008. Two Men and a Truck Fort Worth have been serving the community of FW with the highest quality of services. Among the things that they can assist you with are local and long-distance moves, help with packing, home and office relocations, furniture rearranging, and with all the moving supplies that you need. On top of that, they'll be able to make sure everything is clean whenever you need it to be, be it just your garage or the whole estate with the right junk removal services everything will get done in the best way possible.
Of course, with Two Men and a Truck Fort Worth, you will be able to get assistance with just moving things around and keeping everything clean in the process. They also have top-notch storage facilities that will make sure that everything is safe and secure. With that quality of storage units, you can be more than happy with choosing one of the best moving companies in the Fort Worth area and beyond to assist you. Providing the Fort Worth area with high-quality moving assistance is what Two Men and a Truck Fort Worth will always do as the happiness of the community is always the number one priority for them. Make sure to get in touch with them as they can provide you with the necessary assistance. You can do so by calling their office or sending an e-mail and one of the staff members will give you all the necessary information you need.
With Firefighting's Finest Moving & Storage Fort Worth moving can be done in a simple and smooth way. Anywhere you find yourself in Texas you can be sure that you'll get the best moving crews that are using high-quality tools and equipment to ensure everything gets done in the best way possible. They will always have a personalized approach to your relocation and start planning in order to provide any client with the right type of moving services.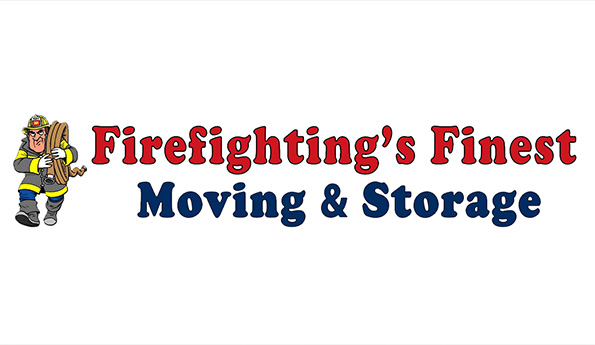 Above all, Firefighting's Finest Moving & Storage Fort Worth will always have the best equipment and clean moving trucks in order to provide you with the best transportation of your belongings that money can buy. It's no wonder that the Firefighting's Finest Moving & Storage Fort Worth reviews are always positive and share the experience of people and companies that had a smooth and easy moving process. As a completely licensed and insured moving company you can count only on the best moving services. And as a full-service moving company, you can be sure that you won't have to break into a sweat and have everything done for you from start to finish.
Among the ways that Firefighting's Finest Moving & Storage Fort Worth can help is a plethora of quality services. Be it a residential or commercial move, packing services, help with storing away your items, military moving, or anything else, there's no company better to handle your relocation needs than Firefighting's Finest Moving & Storage Fort Worth. Above all, you can be sure that their dedication and passion for helping out people in the Fort Worth community and beyond will always be one of the things that keeps them at the number one place when it comes to the choice of moving company. You won't make a mistake by choosing Firefighting's Finest Moving & Storage Fort Worth for your next relocation challenge.
If you are looking for a superior relocation service, AB Moving Fort Worth is a moving company worth considering. They are one of the top moving service providers in the state of Texas. However, they can do much more than simple transportation of your belongings. They offer full moving services for residential and commercial relocations, handling your household and business moves in a smooth and stress-free fashion. However, they also offer labor-only services, as well as storage, junk removal, and cleaning services. If you need quality packing materials, call AB Moving Fort Worth as well as they will supply you with the best moving boxes, wraps, and packing tapes that will provide your items with superior protection. To check their rates, contact them through their webpage to get a quote online or give them a call.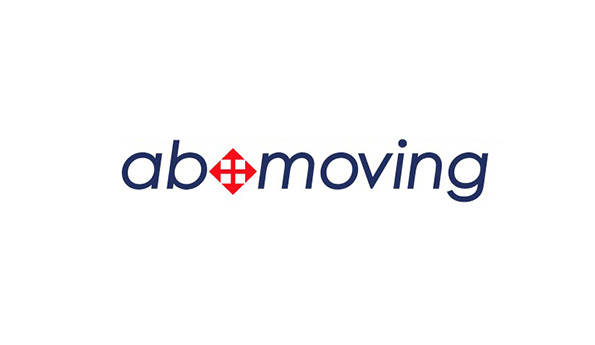 When it comes to reliability, one look at AB Moving Fort Worth reviews online and you will see that we are talking about one very trustworthy moving company. Their customers all agree in one – these movers are dedicated and take their job seriously. They will give their best and utilize all their skills, knowledge and equipment to ensure, you as their customer, get the service you are looking for. That is one of the reasons why they have prepared such a wast array of services for you. So your relocation can be completed from start to finish in one blow.
The second thing why AB Moving Fort Worth had so many success in the past is their pricing politics. They believe that everyone has the right to get quality relocation services regardless of financial status. So if you are looking to get a great moving service at an affordable cost, call AB Moving Fort Worth.
There aren't many moving companies on the market that can do what AB Moving Fort Worth can do. If you want to ensure a safe and carefree move but you are not ready to spend a fortune on it, give these movers a call.
There aren't many moving companies on the market like Small Move Same Day Fort Worth. This unique and innovative moving company offers a variety of unique moving services you won't find anywhere else. They handle same day relocations, furniture, appliance, and single items deliveries, senior relocations, and offer other kinds of help. If you are looking for a way to ease your complicated relocation and make it more enjoyable, consider calling Small Move Same Day Fort Worth.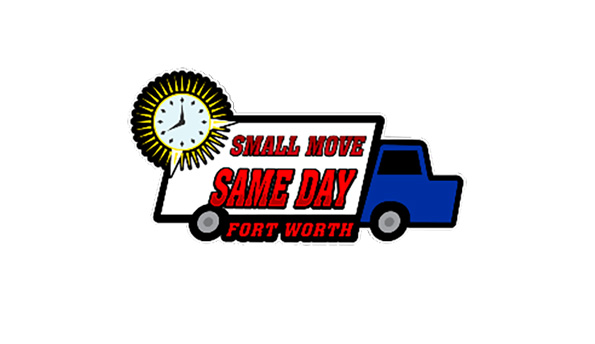 A look at Small Move Same Day Fort Worth reviews online and we see that this moving company has a pretty unique offer. Not many moving companies handle same day relocations. However, these movers also handle deliveries senior relocations, and more. Still, one service probably says more about their dedication to their customers than any other.
Many moving companies offer packing services. But only those that really care about customers will handle unpacking as well. And that is exactly what Small Move Same Day Fort Worth will do for you if you enlist them for your upcoming move. Additionally, they will even do furniture assembly and arrangement as well. Essentially, they are helping you settle into your new home the same day you move in.
If you are looking for cheap but quality relocation services, Small Move Same Day Fort Worth should be the first moving company to call. They are known for providing excellent moving services at affordable prices and you can visit their webpage to get their free quote or give them a call. You will certainly like their offer.
One of the better ways to ease one relocation process is to call Small Move Same Day Fort Worth to help. They are skilled, dedicated, and experienced professionals that will make sure your relocation goes according to your wishes. Call them to get a free quote today.
When you are looking for reliable and trustworthy movers to help you relocate call Secured Moving Company Fort Worth. This moving company has been serving residents of Forth Worth for years and already left a long trail of satisfied customers. Professionals that know what they are doing and have proper manpower and equipment to handle any type of move, regardless of whether you are moving your home or an office, locally or long distance. Moreover, they provide quality packing services to additionally simplify your moving process and make things easier for you. If you are ready to move but you are not ready to work too hard to make it happen, simply give these movers a call and watch your relocation unfolds in front of you.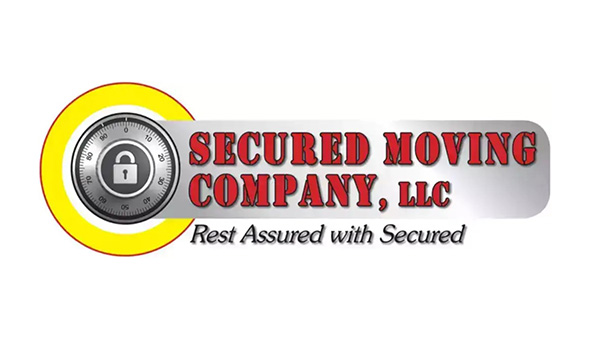 Trust is a very important thing in the relocation business. And nowadays it is very important to check your movers before you enter a deal with them. If you take a look at Secured Moving Company Fort Worth reviews online, you will see that this is one of the most trusted and appreciated moving companies when it comes to Dallas-Fort Worth Metroplex area. Their movers are widely known for their dedication and readiness to go over their limits in order to ensure customer satisfaction. That is something that all customers appreciate the most. And that is something that you will also enjoy if you decide to hire Secured Moving Company Fort Worth for your next move.
Secured Moving Company Fort Worth handles local, long-distance, and interstate relocations. They handle all types of relocations regardless of the complexity of the situation. Single-family homes, hard-to-reach apartments, offices, etc. They will even help you pack your stuff so you do not have to. They will, of course, utilize top-quality packing materials along the way.
Hiring Secured Moving Company Fort Worth is the best way to ensure safe and enjoyable relocation. Contact them through their webpage to get a free quote or give them a call.
If you are looking for a reliable and highly capable moving company in Texas, Great White Moving Company Fort Worth is a great choice. They handle all types of residential and commercial relocations within the city as well as long distances. They also provide quality packing services or can supply you with superior packing materials. Great White Moving Company Fort Worth handles heavy and bulky items like pianos, safes, and similar. So make sure to give them a call if you want to have your next move handled by these experienced and well-trained professionals.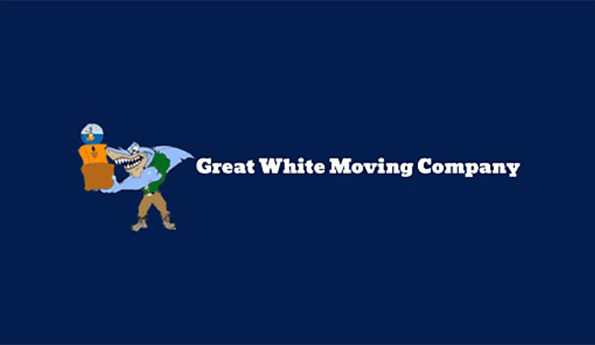 It is not easy to find a moving company that you can trust these days. However, when you take a look at just some of the Great White Moving Company Fort Worth reviews online, you will see that this moving company is highly appreciated for the dedication and care that they invest in their work. If you want to have a personalized experience with a team of friendly and helpful movers, this should be a moving company of your choice.
The number of moving services available at Great White Moving Company Fort Worth speaks a lot about their competency and capabilities. They are highly skilled, fully equipped professionals that can handle even the most difficult relocations. They do home and office relocations and can help you with heavy lifting if you need that kind of help. They also provide packing services to ensure your move unfolds in an efficient manner saving your time and energy at the same time.
The easiest way to simplify your next relocation is to hire Great White Moving Company Fort Worth. No matter the situation, distance, or the number of items you want to move, these movers are ready to give you a hand. Contact them and get their quote today.
When it comes to reputation among moving companies in Texas, Allied Van Lines Fort Worth is on top of the pile. With over eight decades of experience, this worldwide moving company has one of the largest moving company networks in the world. So no matter whether you are moving locally within the city of Fort Worth, across the country, or across the world, call Allied Van Lines Fort Worth and they will make sure that you get to your destination safely and on time. They provide full relocation services handling every part of your move so you do not have to. To get their quote contact them through their webpage or give them a call.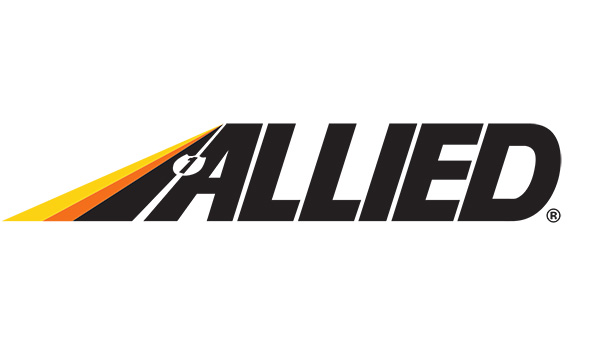 If you are still not sure whether hiring this moving company is a smart move, just take a look at numerous Allied Van Lines Fort Worth reviews online. You will see that this moving company has experience like no other moving company on the market. They are also highly capable and have a large network that can ensure that every relocation is completed according to plan.
When you hire Allied Van Lines Fort Worth you can rest assured that every aspect of your move is covered. You do not need to worry about packing or furniture disassembling. They will handle it all. They have the experience, skills, and equipment to ensure every relocation is completed in a satisfactory manner.
If you are someone who can be satisfied only with top-quality service, call Allied Van Lines Fort Worth. They are experienced movers with the highest reputation in Texas, providing local, interstate, and international relocation services for more than 85 years. It's only logical to give them a call and reserve them for your next move.
Evolution Moving Company Fort Worth is one of the most versatile and capable moving companies in Texas. If you are looking for movers that can handle all types of residential relocations, regardless of the distance, hiring this moving company should be on top of your moving priority list. Even more so if your relocation includes handling large and heavy items like pianos or pool tables, for example. Hiring this moving company ensures a smooth and efficient relocation no matter the circumstances. If you are done with difficult and stressful relocations and you just want a smooth and stress-free process for once, contact them to get a free quote now.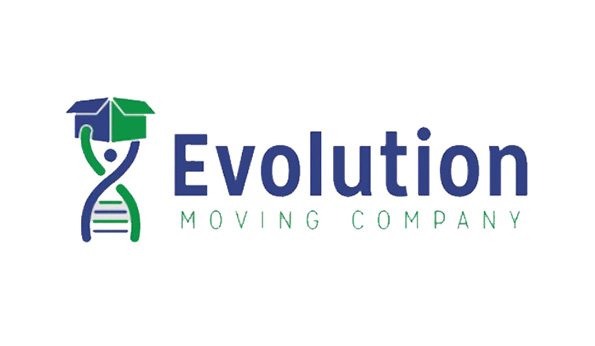 The difficulty of one relocation process mostly depends on the distance that needs to be crossed. However, the existence of bulky and delicate items can also turn a move into havoc if your movers are not fit to handle them properly. One look at Evolution Moving Company Fort Worth reviews online, on the other hand, will show you that this is exactly what these movers are known for. They are known as one of the best piano and pool table movers in Texas. And that is something that tells a lot about their capabilities. Of course, not every home owns a piano or a pool table, but you get a sense of security when you know that you have movers capable of handling even such items working on your move.
Evolution Moving Company Fort Worth offers professional packing services as well. Every moving company that strives to be successful needs to provide quality packing services and Evolution Moving Company Fort Worth is no exception. Call them, and your items will be properly packed and secured in a quick and professional manner.
To ease your move and turn it into an enjoyable and rememberable process, call Evolution Moving Company Fort Worth. They offer free, no-obligation, estimates online.
Can suitable moving assistance make or break your relocation?
People can decide to move in many different ways. For some, moving assistance is a must, as it helps them have a relaxing transition between two homes. Others prefer to have complete control over their moving endeavor which is why they opt for a DIY move. And then there are some who are contemplating between the two options and are not sure what to do. If you are thinking about whether or not to opt for the top movers in Fort Worth, it would be wise to take a look at the nature of your relocation.
If your upcoming residential or commercial relocation can be marked as complex or complicated, it would be best to look into moving assistance. Likewise, if you are moving to a distant location as opposed to one that's nearby, you will want to have some help at hand. It's a rather known fact that some moving endeavors entail more time, energy, and expertise. When faced with a move that will demand that you invest a lot of resources, it's always a good idea to consider getting some help.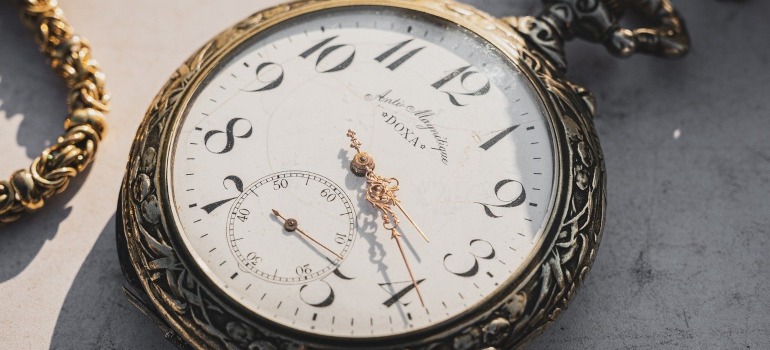 A successful unassisted relocation is feasible under certain conditions. For starters, a person ought to be moving down the block or across the street in order to effortlessly relocate their belongings. A DIY move will have you making a few trips from your old property to the new one, and that's not going to be a possibility when moving to a distant location. Likewise, handling special and valuable items that cannot be replaced is generally not a smart move. You don't want to risk anything bad happening to your items when you have excellent long-distance movers in Texas at your beck and call.
Moving tasks you can expect assistance with after hiring a moving team
If you are over the age of 21, chances are that you have already been through one moving endeavor in the past. Of course, you might have already experienced and seen your fair share of relocations, as an average American is expected to move 11.7 times in their life. Thus, it's safe to say that you are already familiar with the process to an extent. And if that's the case, then you most likely know how many moving tasks will be waiting for your attention. That's why having a team that consists of the top movers in Fort Worth is of such importance, as they can help you get a grasp on the most complex moving tasks.
Make no mistake – every part of your relocation is going to present you with different challenges and problems. But with a good moving team by your side, you'll have the luxury of not having to worry about the phases of your move that can lead to complete moving success or failure. Those include:
Tailoring a moving plan. The planning stage of your relocation and how well you handle it will directly reflect on the end result of your move.
Loading and unloading your belongings. Some parts of a moving process are more dangerous than others, as they can result in moving injuries. To avoid any injuries, make sure you have a special team that will help you load and unload your items to and from the moving truck.
Transportation of your furniture. Loading the moving truck in the correct order is step one, and it needs to be followed up by step two – driving the truck across the nation. It's best to leave this task in the hands of trained drivers.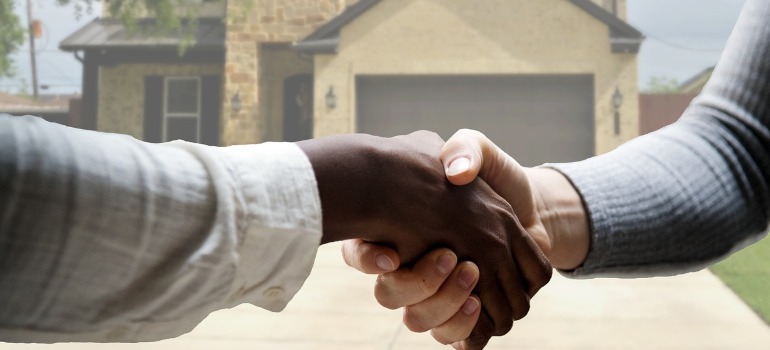 Special circumstances call for special moving assistance
Moving events will differ one from the other in many different aspects and circumstances. Some people will simply find themselves in a more complicated situation, thus requiring the help of a special kind. The good news is that, when working with reliable movers in Fort Worth, you can get as much help as you need – when you need it. Your moving company of choice can provide you with some or all of the following moving services:
Packing services. One of the most common assistance options out there, packing services serve to help you tackle the most time-consuming part of your relocation.
Piano movers. Pianos are delicate objects of massive size and weight, which is why their relocation requires special skills and special knowledge.
Auto-moving services. While it might seem easy to transport your car from point A to point B, it's actually a process that will require more help than it seems.
Senior movers. Senior citizens find it particularly hard to move, and they are at times unable to handle their moving tasks. That's why senior movers will gladly take over the entire relocation organization, preparation, and execution.
Storage services. A bit of extra space is almost always necessary, but it becomes extremely important during relocation. You can get a storage solution that will serve as a safety net that's able to solve a lot of moving day problems.
These would just be a short selection of some moving services that people look for most often – there are many more. Usually, there's sufficient help waiting for every moving task and problem out there.
The challenges that accompany a DIY moving endeavor
You might not be able to tell whether a DIY move will be the right option for you. In fact, you can only tell with certainty after you experience an unassisted relocation and see how the process ends. More often than not, people regret embarking on a DIY relocation when moving long-distance, and there are quite a few reasons for that.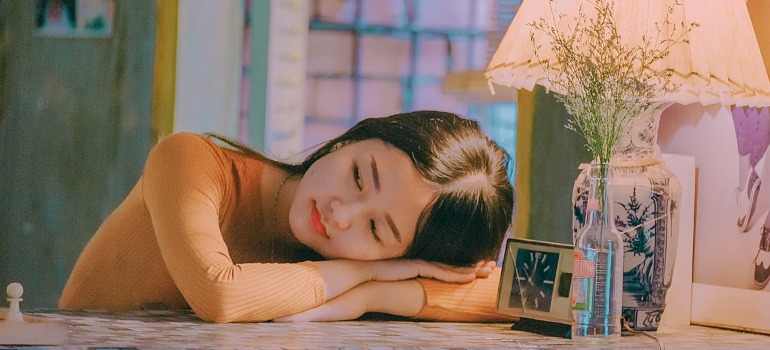 For starters, a DIY move comes with many additional risks. During such a moving endeavor, the safety of your items is always in jeopardy. You most likely lack the skills that are necessary for relocating your delicate items in a way that doesn't harm them. And the more delicate a piece is, the easier it can get damaged. That's why leaving expensive and valuable items in the hands of the top movers in Fort Worth is always the wisest decision.
Secondly, a do-it-yourself-moving endeavor is a very lengthy process. Even if you have some friends who are willing to help you out, you still have to do most of the work yourself. That means that you will have to pack, prepare, and transport your belongings. And moving is not a job that you want to be careless with. Unless you have plenty of time to dedicate to the process, it would be best to hire a moving team.
Finally, contrary to popular belief, a DIY move can sometimes be a costly process. A lot of people believe that a move without any assistance is bound to be cheaper. And if you were to manage to transport all of your items without any damage, it would be. Unfortunately, due to all the obstacles that lie in your path, that's rarely a possibility. Even a single scratch on an object that is expensive (such as art pieces) could cost you more than professional moving assistance.
How to recognize Fort Worth's top moving companies?
With so many different providers of moving services, one's inability to differentiate between top-notch movers and average moving professionals is justified. This is definitely a process that entails plenty of attention and devotion, not to mention experience and knowledge. Luckily, there are some characteristics that you can look for in order to spot a team of great interstate movers in Texas.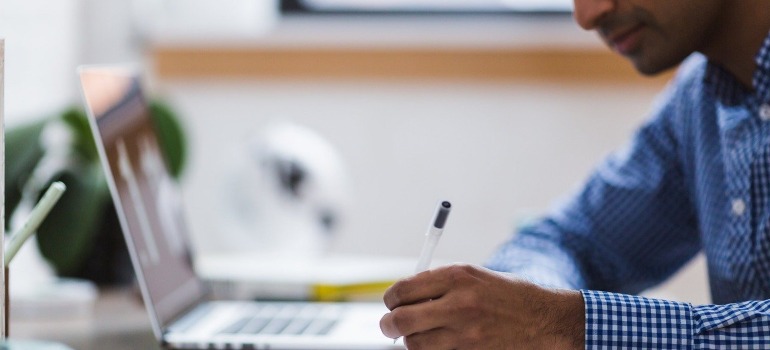 Level of professionalism and customer care
Excellent moving professionals are so reputable because they have a lot of respect and care for their customers. They care a great deal about customer satisfaction, which is why they go out of their way to make sure that your needs are met. To assess whether a company is professional and has respect for you, all you need to do is pay attention to how they speak to you.
After making that initial phone call, you will be able to tell how professional a company is. If you are left with more questions than answers at the end of that phone call, then they are probably not the right moving company for you.
Their track record
You can usually tell whether a moving company is good or not judging by the opinion of other people about their services. Reputable moving companies that have a pristine track record will almost always live up to the expectations. If you have had a few of your friends recommend a moving company as they all share the opinion that the company in question is a great one, then you can feel comfortable putting the faith of your move in their hands. Likewise, if you notice that a moving company has plenty of positive moving reviews, then you will have another sign that signifies a great moving professional.
Their level of experience
When it comes to relocation, experience is one of those things that have the power to make or break the situation. Being experienced means knowing how to pack and move most, if not all items one could own. That's why finding a local or a long-distance moving company that has been on the market for years is always a good idea. But make no mistake – fresh moving companies can provide you with the same amazing results, as they are extra motivated to do a good job.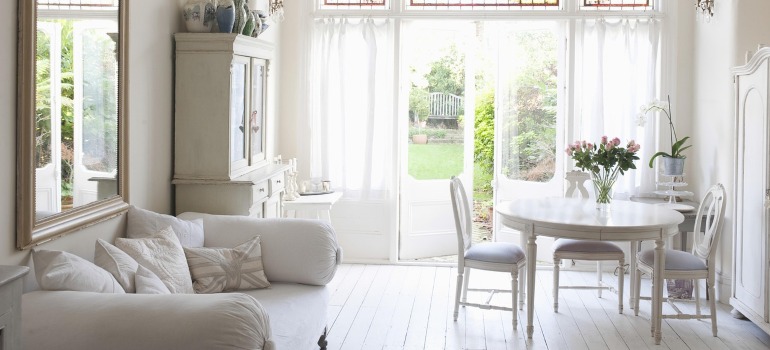 Ultimately, what makes the difference is the level of experience the individual movers have. If a company hires seasoned movers in Fort Worth, then its customers will get a chance to have their items handled by a team of people that knows what they are doing.
The state of their equipment
For your items to be properly moved, two things are necessary – good movers and great equipment. If a moving provider has a fleet of moving trucks that they maintain on a regular basis, then they have already gotten a good portion of the job out of the way. Of course, those moving trucks need to be regularly maintained so that they can remain in top working condition. Moreover, all reputable moving companies need to have plenty of additional pieces of equipment. From dollies to moving straps and furniture sliders, your Fort Worth movers will arrive at your property with all the necessary equipment in hand.
How to keep your distance from fraudulent moving teams?
There are many reasons why the entire prospect of switching homes is so infamous. Many times, it's because the event requires you to invest a lot of your time and patience. But more often than not, moving is such a frightening process because it can put your precious items in jeopardy. Chances are great that you know someone who has been scammed by a moving company in the past. You might also have been a victim of fraudulent movers. If you want to keep yourself and your items safe during the upcoming process, it would be best to spend your time learning about the signs that uncover moving fraud.
Large deposits
The first thing that you need to understand is that interstate, long-distance, as well as local movers, will all require a certain sum of money that needs to be paid upfront. However, reputable moving teams will not have you paying large sums of money upfront – but fraudulent movers will. Thus, pay close attention to how big of a deposit you are asked to pay. You shouldn't accept anything that makes you uncomfortable.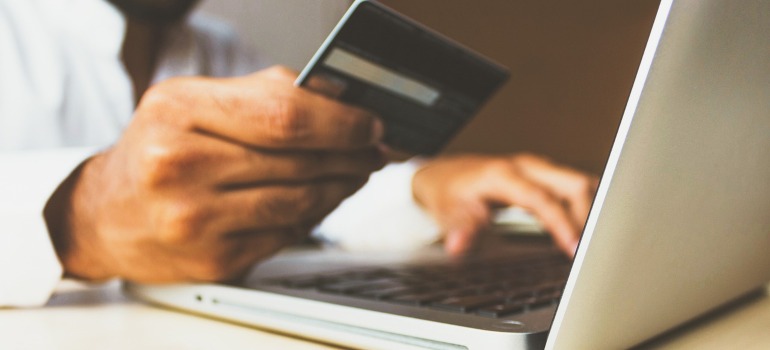 Over-the-phone estimates
Make no mistake – getting an online or over-the-phone estimate is a great decision when you are still shopping for movers. In fact, one is encouraged to get as many quotes as possible. However, once you opt for a moving company, the time is right to get an on-site estimate. On-site quotes are the best way to get the most accurate cost estimate. If a moving company refuses to provide you with an accurate quote, it would be in your best interest to continue your search for a moving team. Fraudulent movers oftentimes avoid any face-to-face contact before the moving day.
Extremely cheap moving estimates
It's perfectly understandable to want to find a company with affordable prices. After all, moving is a costly process which is why saving money during it is more than welcome. But you shouldn't let your desire to get an affordable moving team trick you into settling for fraudulent movers. Reputable movers respect their staff members as much as they respect their customers. Thus, they create reasonable pricing lists that help an average American afford moving assistance. Receiving a low-ball moving estimate simply means that you have stumbled upon a company that almost always has no intention of providing you with quality assistance. More often than not, this situation results in items that are being held for ransom.
The lack of proper credentials
All moving businesses require certain qualifications and credentials. A reputable moving company will be able to show you proof of its legitimacy. That means that they will be licensed with the Federal Motor Carrier Safety Administration, and they will have the accompanying licenses. It's of utmost importance for you to find proof that the moving company you are thinking of hiring can actually provide you with reliable moving assistance. And they can only do that if they are legitimate.
Why should you use the assistance that Verified Movers have to offer?
Verified Movers is a database that consists of more than 10,000 moving company profiles, all of which are from the United States of America. Our website is run and operated by moving industry veterans who understand what it is that you need in order to have a successful and stress-free relocation. Moreover, our database is constantly updated with new moving companies, making our website a relevant place for finding moving assistance.
The goal of our website is very simple and straightforward – we want to help you connect with the top moving companies in your area. Instead of conducting a manual search for the top movers in Fort Worth, we make it possible for you to filter your search and get a tailored list of recommendations. Thus, you'll manage to save a lot of valuable time that you can then spend on different moving tasks.
Moreover, our website is a place where you can read honest and genuine moving reviews. The companies don't have the option of removing a negative moving review or paying to have it altered. Likewise, Verified Movers take it upon ourselves to check how honest and reliable every review is. We have trained individuals who go through the reviews searching for any signs of spam or plagiarism. It's our job to spot whether a review was left by a real customer or a paid professional. It's safe to say that we strive to turn our website into a place that will give you access to verified and truthful pieces of information only.
Statistics on Texas relocations
Texas is the second most popular destination in the US when looking from the perspective of move-ins. The Lone Star State is drawing a massive number of new residents each year. If you are wondering just how massive that number is, you should know that more than 500,000 people have moved to Texas in 2019 alone. And the pandemic did not deter people from moving to this area – quite the contrary. This state has become one of the most popular moving destinations during the pandemic, even though people have been leaving big cities in a hurry.
Statistics show that the biggest number of people who are moving to Texas each year are doing so from the states of California and Florida. Of course, the residents of other states have recognized the appeal that Texas has to offer, which is why this state is nowadays filled with people of different backgrounds.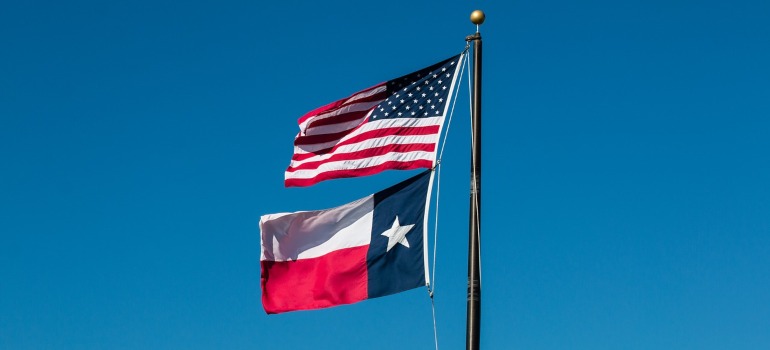 We do have to mention that a large number of people will also be moving out of Texas every year. Once you subtract the number of people moving out of the state from the number of people moving into it, you'll come to the conclusion that Texas gains around 100,000 new residents every year.
Is Fort Worth becoming a popular destination for movers?
To put it simply, the Dallas-Fort Worth area has been one of the most popular moving destinations for many years now. Statistics show that Chicago, New York, and Los Angeles all saw an exodus of more than 100 people per day. On the other hand, the Dallas-Fort Worth area gains approximately 250 new people on a daily basis. This area is one of the leading US metropolitan areas and is one of the largest net gainers when it comes to the number of people entering the area.
The Dallas-Fort Worth area is gaining residents from both domestic and interstate moves. People from all over Texas are flocking to this area, as it offers an abundance of opportunities and advantages. We oftentimes forget that the largest portion of moves is done domestically. That means that people will relocate without ever leaving their state – sometimes even the city that they inhabit.
Why does it seem like everyone is moving to Fort Worth?
With counties in Fort Worth being among the fastest-growing areas in Texas, one shouldn't have a problem concluding that this city is a great place for settling down. Different people will tell you that they have moved to Fort Worth, Texas for a variety of different reasons. However, we've wanted to set aside five of the biggest reasons that urge people to leave their current locations and settle in this quickly-developing city in Texas.
Fort Worth has the title of being one of the best places for job seekers, as it provides an abundance of employment opportunities.
The entire Fort Worth area is home to a few Fortune 500 companies, giving elite job opportunities for people of different educational backgrounds.
This city offers the best of both worlds – big-city amenities and small-city living charm.
The City of Fort Worth is considered to be the best school district in Texas, luring in families with kids.
Amazing weather all year round seems to be one of the biggest incentives for people who have decided to move to Fort Worth.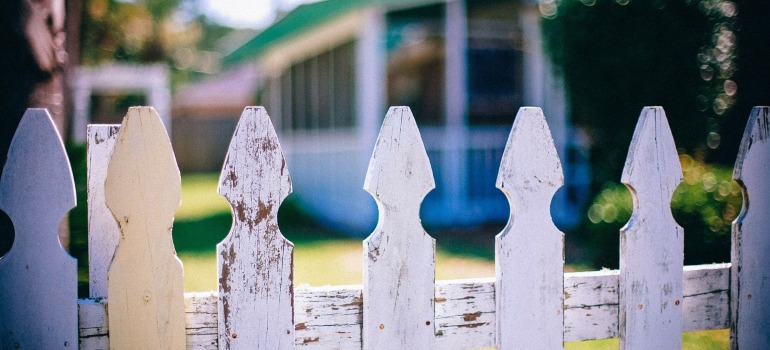 With different entertainment options, a rich history, and world-class museums, the City of Fort Worth gives one everything they could possibly need for a fulfilling life. Of course, this area's proximity to other impressive cities in the state is also a big plus. Being just a thirty-minute drive from Dallas, Fort Worth is a place that has a great location, perfect for short road trips.
What usually urges an average American to switch homes?
As long as you feel like it's the right next step for you, everything is a good enough reason for moving. People venture on a journey to a new location for many different reasons, but there are some of them that seem to take precedence over the others. Generally speaking, the most common situations that have us moving to a new location include:
Wanting to find a better or a cheaper home for yourself or your family.
Establishing your own household away from your family's nest.
Enrolling in college or university and moving due to education.
Searching for a better school district for your kids – or the ones you plan on having.
Finding a new job and/or getting a job transfer.
Deciding to purchase a property instead of renting a home.
Changing your marital status and moving to be closer to your significant other.
Going into retirement.
Bear in mind that many people will simply wake up one day and decide to start fresh in a new city or state. Every emotion and event can urge an average American to consider whether he/she would have better luck in a different location.
Who moves – and when?
If we know that both college and retirement are common reasons for moving, we can conclude that everyone can fit into the profile of an average mover. But statistics are able to provide us with more specific results, which is how we know that an average mover is between the ages of 18 and 34. Moreover, they usually decide to move while having one to two children. Likewise, it should come as no surprise that people who rent a home are more likely to move when compared to homeowners.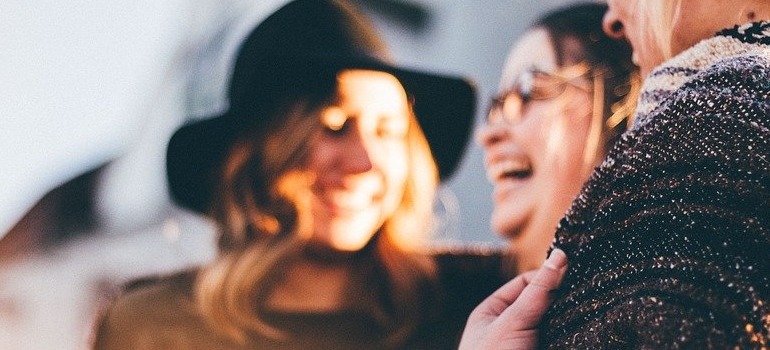 These findings perfectly fit into Fort Worth's profile, as this city is an attraction among millennials. It offers many amazing job opportunities that young people might be lacking nowadays. And by being a great place for families with kids, it is equally attractive to both singles and those who are married.
Moving trends show that America is home to more than 40 million moving endeavors every single year. That's a staggering number that allows us to get significant insights into the moving industry. Those insights are pretty clear, and they show that the biggest portion of moving endeavors takes place between the months of May and September. Spring and summer seem to be the peak moving season, and you might have a problem getting access to the top movers in Fort Worth during these months. If you wish to successfully secure a good team, we advise you to be diligent and proactive. One can't waste time knowing that there are plenty of other people searching for the same thing as you are.
In what way do we prefer to move?
Moving is a process that you can try to tackle by yourself – or you can opt for moving assistance. Moreover, there are many different ways you can go about after getting a professional mover in Fort Worth. Some people opt for a fully-assisted relocation while others prefer to receive limited assistance only. It's important to mention that the same person can opt for a DIY move the first time when moving and then go for an assisted relocation the next time – or vice versa. When it comes to the division between assisted and unassisted moves, statistics show that:
1.3 million people choose a DIY move every year.
650,000 people opt for moving guidance and working with a professional moving company.
1 million people rent a moving truck but move without additional help.
All decisions regarding relocation are highly personal. That's why you shouldn't let anyone influence your decision about the way you want to move. But if you are searching for help and assistance, you can always consult the top moving companies in Fort Worth. Requesting a free moving quote comes with zero attachments, yet it can provide you with valuable insights.
Fort Worth's real estate market explained
It should come as no surprise that the real estate market in Fort Worth is a seller's market. There are more people searching for homes in the area than there are people placing their properties for sale. We know that Fort Worth is rapidly gaining a large number of new residents, and there are more people entering the city than there are those who are leaving it. That makes the perfect ground for sellers who have a chance to list their properties at a higher price. And since there are many buyers competing for the same properties, that gives the sellers the chance to request and obtain more money for their homes.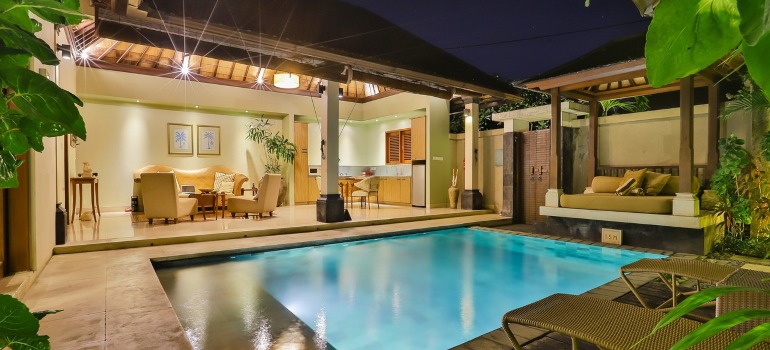 Fort Worth is a city that consists of 227 neighborhoods with homes that range in value and price. To give you an idea of how much the home prices vary, you should know that you can find properties for as little as $17,000 and all the way up to $10.5 million. But if we were to talk about average prices, the median listing home price in Fort Worth sits at $335,000. Likewise, the median listing home per square foot is $171, although this sum greatly depends on the neighborhood where the property is located.
Predictions related to Fort Worth's housing market
Quite possibly the most important piece of information that you need to have is knowing that the Dallas-Fort Worth area has been ranked 37th in the nation's top housing markets for 2022. That means that the number of buyers interested in buying properties in this area will continue to increase. To be more exact, the sales in the area are expected to grow by 8.3%, and the home values are expected to increase by 4% in 2022. Of course, these are just predictions, and some deviations are possible. However, with the appeal of Fort Worth and the upward rise in prices in the last few years, we don't expect that the housing market in this area will plummet any time soon.
Should you invest in a property in Fort Worth?
Purchasing a rental property is a great way for making some passive income. Many people want to put their money in a property that will be located in a place that will allow them to have a great return on investment. If you are wondering whether Fort Worth is such an area, there are a few things to have in mind. For starters, you should know that there is a significant number of people who decide to rent a property in this area. With more people entering the city, that means that you have better chances of always having an occupied property.
Secondly, Fort Worth has a strong housing market that favors the sellers. The housing prices in the area have been on the rise for quite some time, and they are expected to continue going down the same path. If you ever decide to sell your property, chances are great that you will be able to get more money than what you had spent when purchasing the property in the first place.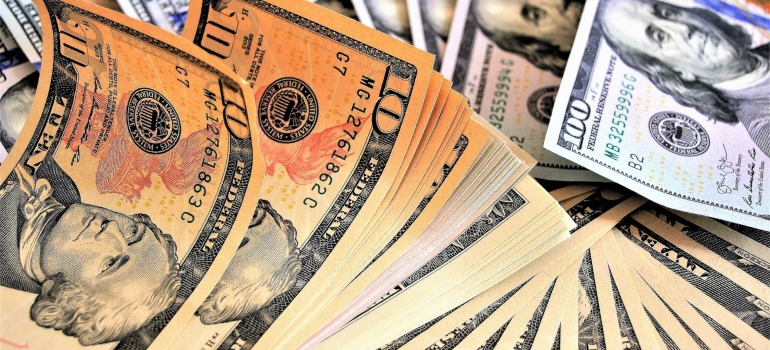 Finally, if you are hoping to make a wise financial decision, think about the type of property that you want to buy. Some houses are much more attractive to tenants, as people are usually looking for two- to three-bedroom homes. If you want to invest in a luxurious property, you should be aware of the fact that not everyone will be able to afford to rent it. That doesn't mean that you'll never find tenants. It just means that you might have to keep a vacant property until the right person comes along.
Rental prices in Fort Worth
With a significant number of people deciding to rent their property instead of buying it, it's important to get acquainted with the average rental prices in Fort Worth. Knowing the ballpark amount that you will have to spend on a rental property will help you estimate whether you can afford to live in this city. When it comes to Fort Worth, one can expect to pay around $1,201 for a one-bedroom apartment. This figure signifies an 8% increase when compared to the previous year. Bear in mind that you might be able to find an apartment for as little as $985, as the price of an apartment largely depends on the location of the neighborhood.
If you are wondering whether saving money on rent is a wise thing to do, you need to consider two things – your safety and the proximity of the neighborhood to your place of work. Saving some money every month might not be a good decision in the long run if it entails that you have to put your safety in jeopardy, or spend hours of your day being stuck in traffic. Weigh the pros and cons of your decision wisely.
Life in Fort Worth 101
Whether you have gotten a job transfer or have decided to move to Fort Worth after visiting this city, the only way to truly know what life here is like is by spending some time in it. However, that doesn't mean that you can't get ready for a change in lifestyle by gaining insights into some key aspects of life in this city. We'll be more than happy to give you a taste of the kind of life you can lead after moving to Fort Worth by focusing on different areas that are important for the quality of life.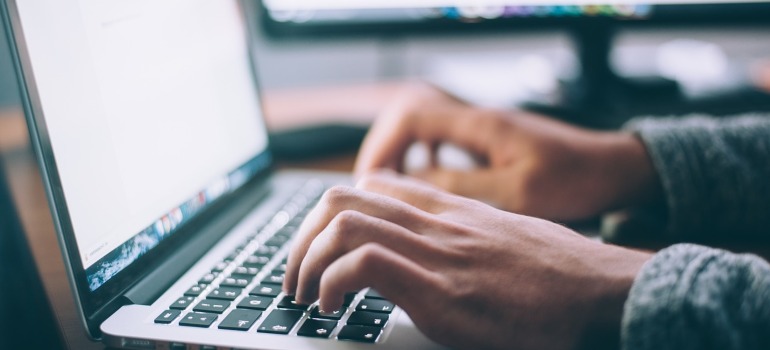 The cost of living in Fort Worth
Without a doubt, one of the greatest benefits of living in Fort Worth is getting to experience life in an affordable setting. The number 100 is taken as a measure of the average cost of living in the United States of America. Everything below 100 is considered to be more affordable than the average value, and everything over 100 is thought of as more expensive. Fort Worth is a city that comes with a 99.8 score.
The only aspect of life in Fort Worth that costs more when compared to the US average is transportation. It comes with a 113.9 mark, making it one of the biggest expenses you will have to spend money on after moving to this city.
Fort Worth's job market
Texas as a state is currently experiencing a population growth that's driving demand for new jobs. The entire Dallas-Fort Worth area is home to some corporate giants, as well as companies that belong to different industries. When it comes to the City of Fort Worth, its major industries are oil and gas, manufacturing, aviation, and aerospace. Most importantly, the unemployment rate in this area is below the average percentage for the United States of America.
On the other hand, the salaries in this area are slightly above the US average. An employee in the Dallas-Fort Worth area can expect to earn $53,800 per year. Of course, this number can be significantly higher if you happen to have a career in a perspective field. Likewise, you can expect to earn more money if you have a great educational background that's backed up by experience in your job.
Crime and safety in Fort Worth
Inquiring about an area's crime rates before moving should be one of your priorities. Bear in mind that this is important whether you are a single person or someone with kids. And while Fort Worth might excel in cost of living and job opportunities, it falls short when it comes to safety. Violent crimes in this area are on the rise, with a 1 in 183 chance of becoming a victim of a violent crime. When it comes to property crimes, you have a 1 in 36 chance of experiencing burglary or theft.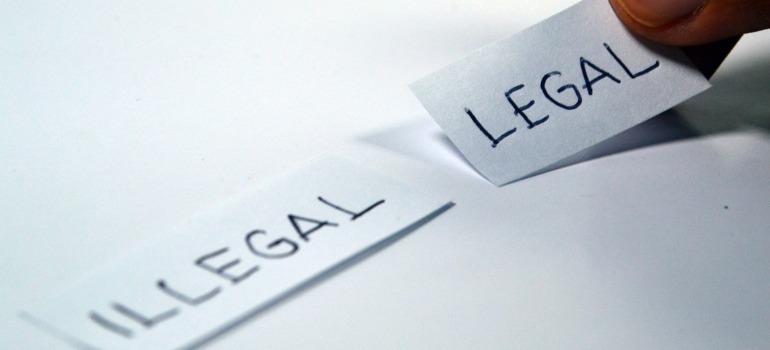 Bear in mind that different areas and neighborhoods in Fort Worth have different crime rates. That's why it's just as important to check the criminal activity in a specific neighborhood. Even if your financial affairs prevent you from moving into one of the safest neighborhoods, you can still do a lot in order to protect yourself and your loved ones.
Invest in a good alarm system that will alert you of burglary or theft. An alarm system can't provide 100% protection, but it can help you sleep better at night, as you will be alarmed once an intruder enters your property. And if you don't consider this measure to be as protective as you need it to be, you can think about getting a guardian dog. Of course, this action comes with additional responsibility, so you will have to think things through.
Fort Worth's safest neighborhoods
Contrary to popular belief, not all neighborhoods that are safe have to come with a high price tag. Some of the areas in this city are both relatively safe and affordable. We've already mentioned that Fort Worth has a huge number of different neighborhoods that provide you with numerous options. But if you are searching for safe neighborhoods that are on the affordable side, you can start by taking a look at one of the following five areas:
Arlington Heights
Downtown
TCU-Westcliff
Wedgwood
Western Hills-Ridglea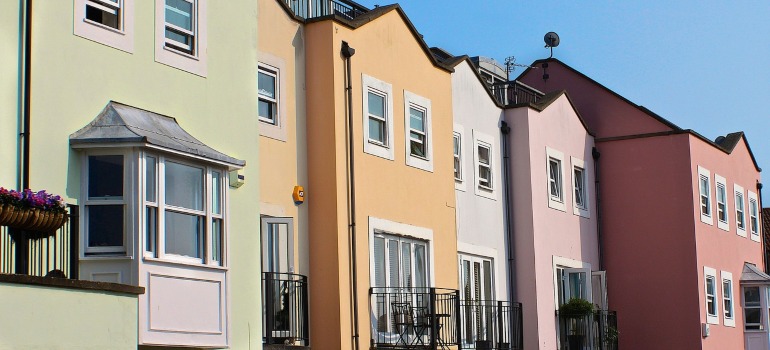 Before you settle into a neighborhood, make it your mission to visit the area a few times. Most importantly, pay the area a visit at least once during the workweek, and once during the weekend. Likewise, different times of the day will give off a different vibe, which is why it's paramount that you visit the neighborhood at various times. The people that are going to surround you will have a huge impact on how happy you will be after moving.
Getting around Fort Worth
We've already mentioned that the costs associated with transportation in this city are higher than what's considered to be the national average. It should come as no surprise that the best way to get around Fort Worth and the entire Dallas-Fort Worth area is by having a car. That makes you independent and mobile, as you won't have to worry about catching a bus. However, it goes without saying that there are many individuals, as well as households, that don't have a car in their possession. You have nothing to worry about if you don't plan on purchasing a vehicle just yet. Fort Worth's public transportation system will ensure that you get to your destination in due time.
The city buses run every 20 minutes, and they cover a substantial part of the Dallas-Fort Worth area. The fees for the bus tickets are rather affordable, and they allow you to get places quickly and at a small price. One can't forget about the possibility of getting a taxi or an Uber for those events where you don't feel like spending time on public transport. All things considered, having a car when living in Fort Worth definitely helps, but you still have many options even if you don't own a vehicle.
What's to love about life in Fort Worth?
If you are currently thinking about relocating your life to this area, then you have most likely heard many great things about Fort Worth. Likewise, so far, we have mentioned many of the biggest pros of living in this city, such as the affordable cost of living and the abundance of great job opportunities. However, life in any city is centered around more than just work and money. The good news is that the City of Fort Worth is one of the best places to live in Texas due to its vibrant life and rich culture.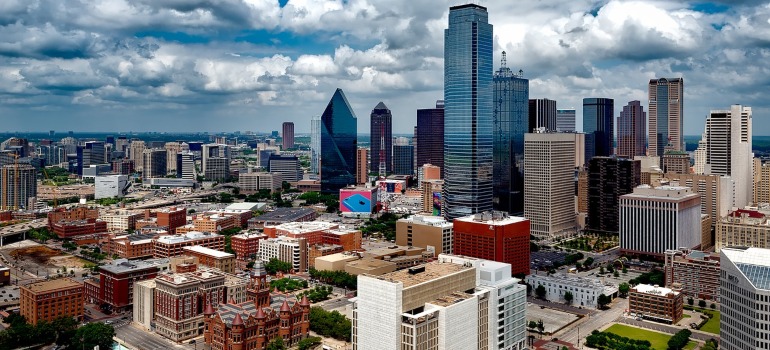 Like a lot of other cities in Texas, Fort Worth is a place where you can experience the famous southern hospitality. The residents of the city will help you feel welcome, and they are very likely to put themselves at your disposal. Whether you choose to explore the city by yourself or with their help, you will have numerous places that you can visit and have a lovely time.
Moreover, Fort Worth is a city that is considered to be a great school district. That's what makes it particularly appealing for couples with kids, as well as those that plan on expanding their families. Getting easy access to a world-class education is one of the main advantages of living in this city in Texas. Bear in mind that Fort Worth is also a great retirement location that draws in a significant number of retirees every year. This city might be a part of a large metropolitan area that's usually not of great appeal to retirees, but the benefits of living in this city significantly outweigh any negative aspects.
Prepare for your relocation in due time
When a person schedules a moving date with a company, he or she feels like there's plenty of time ahead. Truth be told, the months and weeks leading up to your move will be over before you know it. Instead of stressing out about the inability to pack all of your items the week before your move, it would be best to tackle the most important tasks with time to spare. When talking about the complicated chores that are related to your move, we do mostly refer to packing. And while you ought to start packing at least six weeks before the day of your move, you also shouldn't disregard all the other tasks that are in front.
To be certain that you aren't forgetting about any important task, it would be best to create a moving checklist. Your checklist will be a simple piece of paper that will prevent you from forgetting about the upcoming tasks – both big ones and small ones.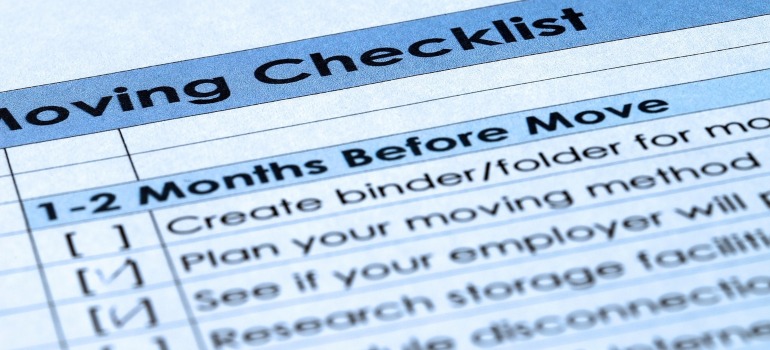 Feel free to note down as many entries as you deem necessary. Your moving checklist can't be too detailed, but it can be too basic. After all, you are most likely not going to forget to pack large pieces of furniture. But you might forget to switch your utilities to the new house or change your mailing address. Even though these tasks don't seem to be directly connected to your relocation, they make all the difference when it comes to your life after moving. You ought to make sure that both the days before your move, as well as the days after it, are easy and free of any stress.
Fort Worth relocations
With half a million people entering the city every year, the top movers in Fort Worth have seen their fair share of moving endeavors. Statistics show that people from all walks of life can find happiness in this large city in The Lone Star State. Fort Worth is a city that will provide one with great opportunities, friendly people, and an affordable cost of living. If you've already decided to move to this area, you have one major decision in front – whether or not to get moving assistance. When you decide to be in pursuit of reliable moving companies in Fort Worth, feel free to rely on our extensive database of more than 10,000 moving company profiles. Likewise, feel free to contact us here at Verified Movers with any doubts you might have. Our goal is to help you connect with the most suitable moving professionals for you.