Moving is by no means a simple venture, be it down the block or to a different state. Tasks are aplenty, and time is rarely a commodity one can splurge with. Not to mention that there are unpredictable circumstances that can prove to be complicated even for experienced individuals. However, your experience needn't have any of the hardship, nor stressful situations. With top movers in Denver taking care of your relocation process, you will have nothing but a smooth move to look forward to. Experts who have been through and seen it all will be able to cater to all of your needs while addressing every part of your move in the most adequate way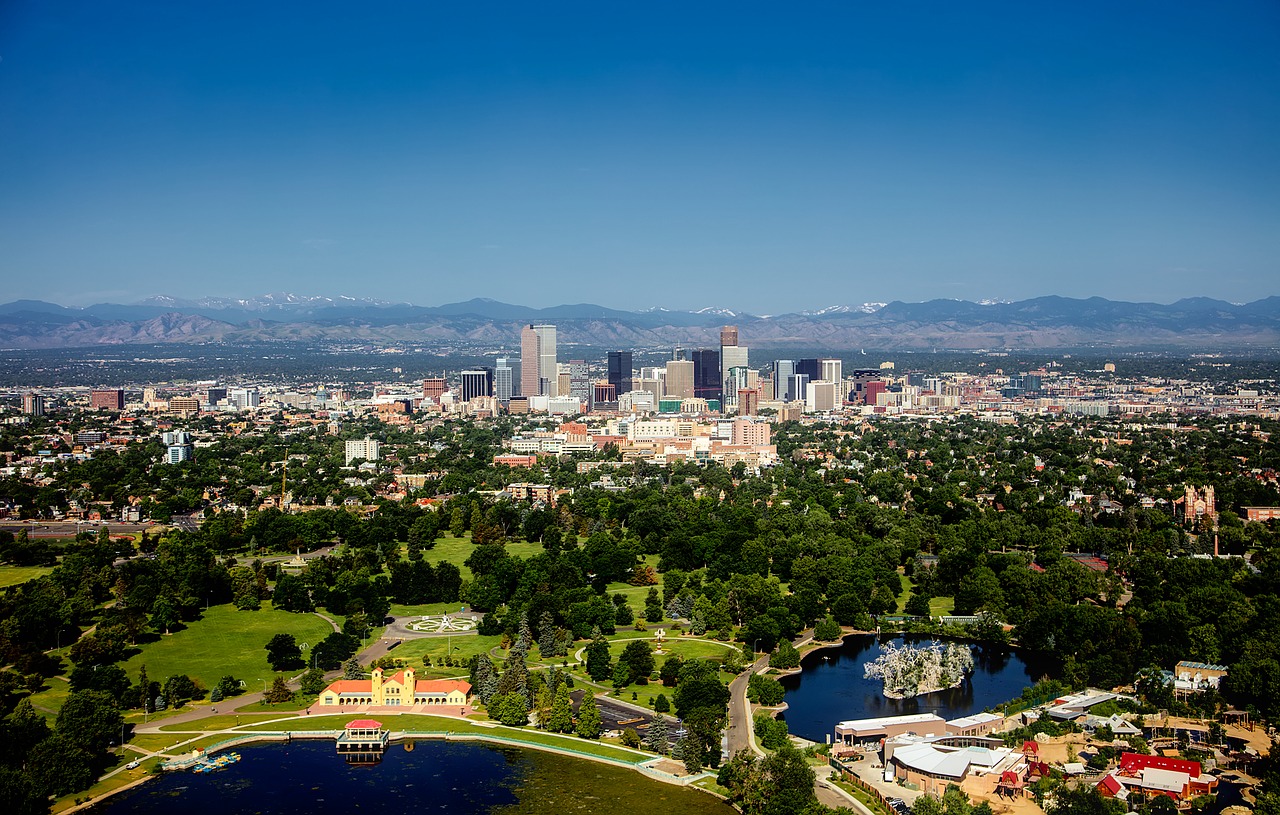 A curated pick of the top movers in Denver
Having professional moving assistance is one of the best, most reliable ways of ensuring a smooth and successful relocation process. However, saying you want one is miles away from actually getting it. Namely, all who turn to experts for assistance expect to receive supreme service for their money. Be that as it may, not every company can boast amazing service, experienced staff, and guaranteed success. And, searching for the one that can be more than onerous, time-consuming, and stressful. It is with that in mind that we have put our efforts into taking care of this part of the move for you. We have taken into consideration various factors in order to provide you with this curated list of top movers in Denver. Not only will these companies extend professional service, but they will also do so in record time and with utmost care. They have proven their quality time and time again, earning their place at the top of the industry.
All My Sons Denver is a moving company that started as a small family business in Florida. They have over 20 years of experience with relocations of all types and have a reputation for honesty, professionalism, and extreme customer care. They have also retained all the family values that have made them expand their business from a local moving company to an industry leader. These days, All My Sons offer nationwide residential and commercial relocations for households and offices alike.
Once you hire this company, their relocation specialists will arrive at your home or office with everything that is required for a safe and efficient relocation. They will protect your belongings with quality packing supplies, ensuring their safety throughout the trip. These professionals can also help you disassemble your furniture and reassemble it at the new location.
All My Sons also offer dedicated storage solutions for the convenience of their customers. This provides their clients with a greater degree of flexibility. All of their units are secure, clean, and come with a range of additional amenities. Their staff will work with you to find the best unit for your purposes.
If you want to make your relocation as easy as it possibly can be, the company also offers extensive packing services. You can opt for full, partial, or even last-minute packing arrangements. Most of the All My Sons Denver reviews praise the company's ability to conduct the whole packing and relocation process without a hitch.
Lastly, the company truly cares about each one of its relocations. They are a family business, first and foremost, and they treat each move like it was their own. This sets them apart from most other moving companies in Denver. It is also what enables them to maintain a very high degree of customer satisfaction.
Two Men and a Truck Denver is a moving company that has a simple, singular, goal in mind. To be there for their customers. Their main objective is to help their customers relocate in an easy, reliable, and enjoyable manner. Their company's policy is to only hire reliable, ambitious, employees, people who will always lend a helping hand. If you are looking for amazing Denver movers, you should definitely consider Two Men and a Truck.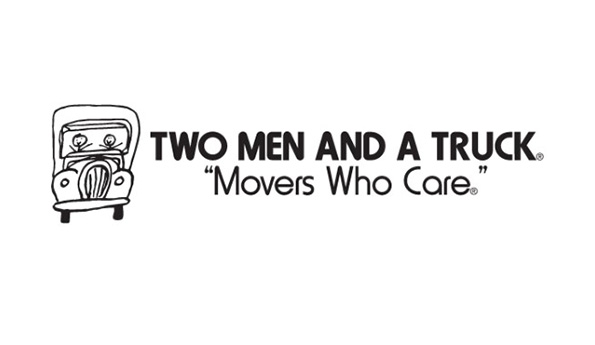 The main reason why Two Men and a Truck rose to stand among the industry leaders in Denver is due to the fact that they never forgot their modest roots. In practice, this means that they maintain an affordable rate for their services. The fact of the matter that you can get top-quality services at a reasonable price is what makes them one of the best moving companies in Denver.
Two Men and a Truck can handle relocations of any type. They have extensive experience in both commercial and residential relocations, as well as in-home moving and specialty item relocations. Furthermore, they can assist you with junk removal and packing your belongings. In fact, there are few tasks that the company can't help you with.
The company's reputation is one of reliability and trustworthiness. Almost all of the Two Men and a Truck Denver reviews praise the company's ability to create an enjoyable relocation process. This is possible due to the fact that these movers utilize local moving crews who know the area like the back of their hands. They know how to avoid the worst of the traffic and where to find the convenient parking spot. This creates a relocation process that is both efficient, safe, and extremely reliable. Therefore, if you are planning a Denver relocation, make sure to give these guys a call and see what kind of deal they can offer you.
Bellhop Moving Denver is a moving company with some unique traits. They pride themselves on possessing a "Servant's Heart", "Innovator's Mind", and a "Winning Drive". The former implies devotion to put the needs of their customers at the forefront of all their efforts, while the latter shows their commitment to excellence even in the most difficult of times. And the Innovator's Mind allows them to identify unique opportunities and employ creative solutions to make the most out of every relocation that they do. The company views itself as a guide and partner to its customers throughout a period of change. Their moving services, by design, create a simple and enjoyable moving experience. If you are looking to hire amazing Denver movers, check out Bellhop Moving. You will not be disappointed.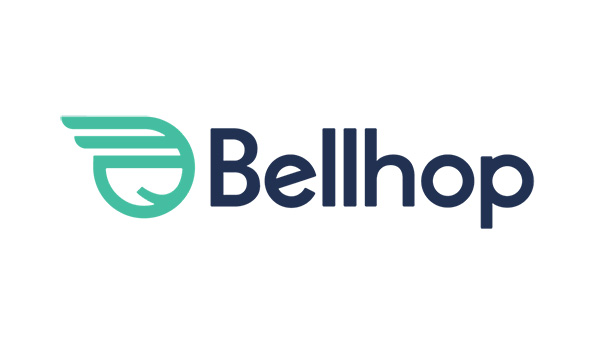 These professionals offer a variety of moving services to their customers. They can help you with:
Local Moving
Long Distance Moving
Hourly Labor
Packing Supplies
Apartment Moving
Last Minute Moving
Office movers
Self storage solutions
All of the services that Bellhop Moving Denver offers can also be tailored to fit specific relocation needs. The company fully understands that every move is unique. Therefore, you can expect to be able to customize your relocation to match your requirements. Furthermore, these movers commit themselves to complete customer satisfaction. You can see as much in various Bellhop Moving Denver reviews. The company is loved by their customers due to the fact that they really put their all into each and every one of the relocations that they do.
If you are looking for a quality moving company to relocate you to/from, or within Denver, you definitely need to give Bellhop Moving a chance. Their business practices are extremely customer-centric, and they might be able to offer you the best deal for your relocation.
Altitude Movers Denver is one of the top moving companies that operate within the Denver area, featuring a young and very motivated staff. Their moving crews are hardworking, polite, courteous, and very professional. The company's goals are to enable smooth relocation experiences to their customers, in a friendly and helpful manner. They have developed their unique way of handling relocations, a way that blends speed, efficiency, and wellbeing of their customers' belongings. With these movers, you will be able to feel at ease and let them take care of everything!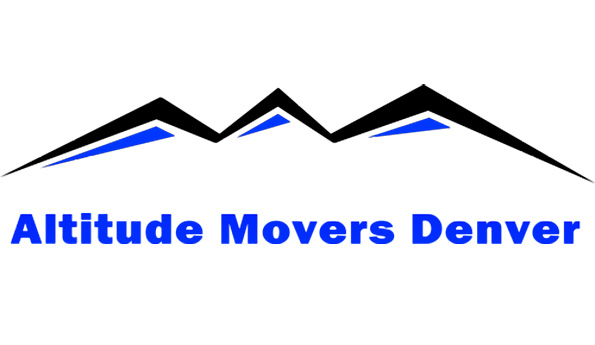 Altitude Movers Denver is a full-service moving company. That means that they are fully capable of performing a relocation with almost no input from their customers. If you don't have the time to invest in your relocation, simply contact these professionals and they will take care of it. They also offer a variety of relocation services, such as:
Local Moving
Long Distance Moving
Office Moving
Residential Moving
Moving Labor
Delivery Services
Packing Services
Piano Moving
Packing & Moving Supplies
But even that is not everything that the company is capable of. These moving professionals can usually find a way to facilitate any relocation type. In fact, some of the Altitude Movers Denver reviews highly praise the company's ability to adapt to unforeseen circumstances. They have the knowledge and experience to make the most out of any situation. Furthermore, the company boasts one of the highest customer satisfaction ratings out of any moving company in Denver. This is truly something that sets them apart from your average mover.
If you want to make the most out of your Denver relocation, this is definitely one of the companies that you may want to look into. They have a well-deserved reputation for excellence and thousands of satisfied customers to their name.
Local Moving LLC Denver is a moving company that was established in 2010, by Joseph Juanda. The owner realized that the moving industry at that time felt like it was lacking transparency, as well as trustworthiness. These are, incidentally, the two major traits of Local Moving LLC. The emphasis of this company is on "local", rather than corporate and impersonal.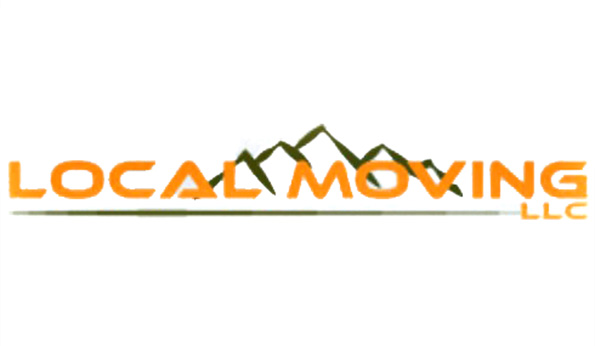 Today, the company is one of the top-rated moving companies in Denver and is starting to expand its unique management style and vision to the rest of Colorado, as well.
The main benefit of working with Local Moving LLC is that all of their services are completely transparent. Their customers always have precise moving quotes and any changes are communicated immediately. The company places a big emphasis on trust. After all, this is what made them into a top moving company in Denver. Almost all of the Local Moving LLC Denver reviews praise the reliability of their moving services, as well as the enjoyable moving atmosphere that their crews create. The services that the company currently offers are:
Residential Moving
Long Distance Moving
Out of State Relocation
Commercial Moving
Labor Only Services
Moving & Packing Supplies
But, as is the case with any great mover, they are usually able to provide almost anything the relocation requires. Starting out as a local moving company taught them that they need to be prepared for anything. And, with all the resources that these movers now possess, they are a "force to be reckoned with".
If you are looking to make the most out of your Denver relocation, you should definitely consider hiring Local Movers LLC Denver. They know the area inside-out and will make sure that you get to experience an enjoyable moving process.
Homegrown Moving is a locally owned and operated moving company. Their names come from the fact that the owner, as well as the staff, are all Colorado natives. Homegrown Moving Denver has over 10 years of experience in the moving industry which means that they know how to handle various types of relocations. They are committed to providing high-quality service and a stress-free moving experience. Some of the highlights of Homegrown Moving are their professional customer care which makes relocations quick and straightforward. It's always a welcoming sight to see great customer care in a moving company. They are able to handle relocations of all sizes, ranging from small, local ones, to large long-distance ones. So, you can rely on them for a wide variety of moving situations regardless of the type of items you need to be moved.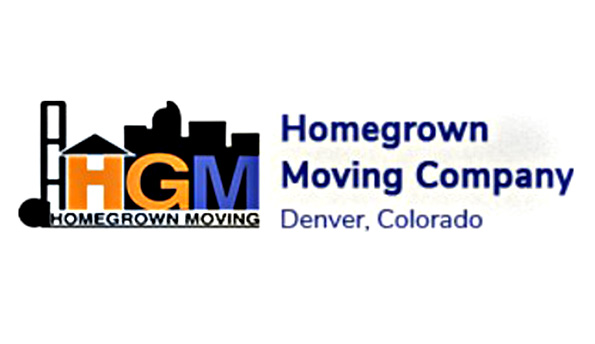 Their movers go through extensive training and come equipped with both experience and skills necessary for a stress-free relocation. Homegrown Moving Denver reviews are excellent. Their online rating is almost perfect and sits at 4.8 out of 5, which is more than most Denver moving companies have. When it comes to moving services, Homegrown Moving Denver has a lot to offer for a wide range of situations.
They offer both local and long-distance relocation services. If you are moving further than that, they also have an interstate relocation option. Homegrown Moving is able to accommodate both residential and commercial clients. They serve clients in Denver, Wheat Ridge, Lakewood and Front Range areas. So no matter what you need to be relocated, this Colorado moving company will be able to handle it. Additional moving services include packing service as well as last-minute relocation service. Homegrown Moving Denver is an excellent moving company with a great track record. They are a perfect fit for a wide variety of moving situations.
You Move Me Denver shows you that your relocation can actually be an enjoyable and carefree process. Reliability, experience, and capabilities. Those are the three things that a professional moving company needs to possess in order to be able to provide quality moving services. Unfortunately, there aren't many moving companies on the market that can completely satisfy your demands. That is why moving companies like You Move Me Denver are appreciated and respected by their customers. When we talk about reliability, what is more important than getting your items on time and undamaged?  And those are the things that put this moving company among the most trusted movers in Denver. When it comes to experience, their movers are trained professionals with years in the moving industry. They have handled thousands of different relocations – residential and commercial. And they can handle different types of items regardless of their size and weight.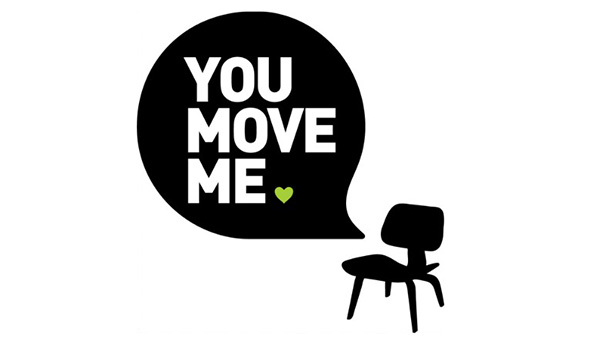 When it comes to capabilities, You Move Me Denver Reviews suggest that this is one of the most capable and versatile moving companies in Colorado. They really offer a plethora of moving services. You can hire commercial, residential, or senior movers for local or long distance relocations. They provide furniture moving services as well as professional packing and unpacking. And if you are in the mood to pack your items on your own, They can even provide you with high-quality packing materials.
Reliability, experience, and versatility are just some of the traits of You Move Me Denver. Therefore call them now, get their moving quote, and let your relocation be handled by some of the best movers in Colorado.
If you are looking for a reliable moving company in Colorado, then Square Cow Movers Denver should be on top of your list. They are highly professional and equipped movers that provide top-of-the-notch moving services. And as Square Cow Movers Denver reviews say online, they are one of the rare moving companies that provide transparent rates, biding estimates, with no hidden fees. They respect your schedule and make deliveries on time, making sure along the way that your items are handled in a safe manner. If you are looking for high-quality movers you can trust, this is definitely a moving company to call.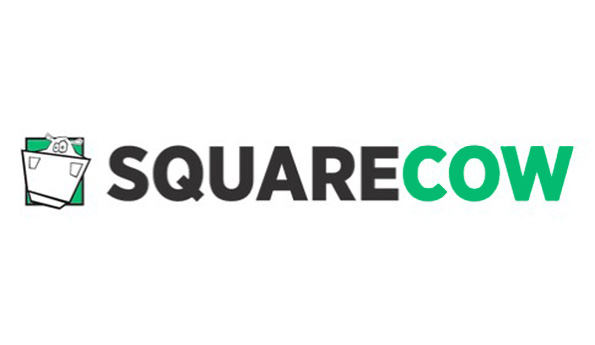 If you are moving around Denver, you will have plenty of moving companies available though. However, some moving companies just stand out from the crowd. Square Cow Movers Denver is one of the most experienced and most versatile moving companies that you can find in the state of Colorado. They have teams of expert movers, armed with state-of-the-art relocation equipment and modern and durable vehicles, ready to turn even the most difficult move into a smooth and stress-free process. Whether you are moving your home or you are moving your business, locally, or long distance, you will have a plethora of moving services at your disposal. Their residential and commercial movers provide full moving services that you can customize according to your needs and your budget. They can, for example, pack and unpack your items or they can just provide you with packing materials. If you do not need any of their help and you just need someone to help you load and unload the truck, Square Cow Movers Denver provides labor-only services as well.
Amazing Moves Denver is a moving company that is built from the ground up from referrals and repeat business. They maintain a high level of professionalism and quality and have rigorous standards for their employees. All of their moving crews have to be polite, athletic, knowledgeable and possess a wealth of moving experience. This is what makes them able to conduct reliable and smooth relocations. If you are looking to get the most value out of your relocation, at competitive prices, these are the guys and gals that you call.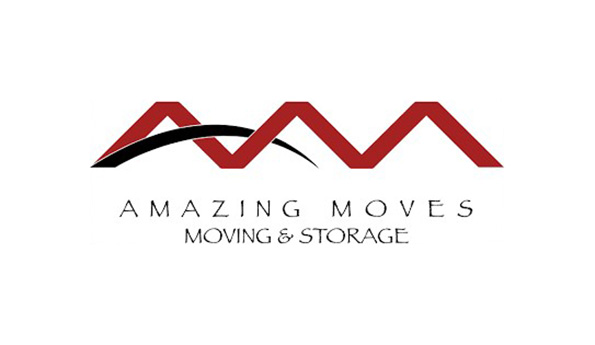 Whether you are looking to relocate your place of business or your household, Amazing Moves will be there to assist. They are your go-to option when you need Denver movers that you can trust. The key features of all of their services are:
Competitive prices
An extreme level of skill and experience
Personalized service solutions
Utmost reliability
Complete insurance coverage
Furthermore, the company has a reputation for extreme care and diligence when it comes to its moving services. These professionals pay close attention to the perimeter and physical structure of their surroundings, making sure that walls, doorways, lawns, are protected as well as your belongings are. In fact, this is one of the things that you can find in many of Amazing Moves Denver reviews. Their customers really appreciate the level of care and attention that the company exhibits.
The fact that more than 90% of their business comes from previous clients and referrals speaks volumes about this company. They are definitely one of the best moving companies in Denver, and their services are worth your time and your money. Therefore, if you are looking to relocate in the best possible way, do give Amazing Moves a chance. They will make sure to repay your trust tenfold.
Denver Door to Door Movers is a family-owned moving company based in Denver, Colorado. With a good reputation and excellent customer reviews, they are considered a high-quality moving company. They offer a wide range of moving services that can cover all moving situations, both big and small. It doesn't matter if you are moving to a studio apartment or need an entire family house packed and transported to a new address, Denver Door to Door Movers can accommodate various moving tasks for both residential and commercial clients. This moving company has set itself apart from the competition by offering an outstanding service at a good price. Denver Door to Door Movers reviews are excellent and well above the average for the area, and the country for that matter. Their online review score is 4.9 out of 5 which puts them firmly at the very top, among the best Denver moving companies.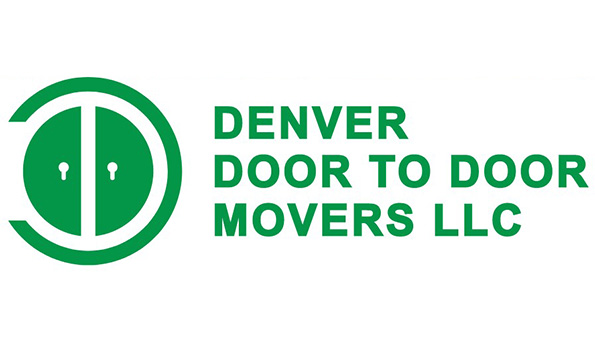 When it comes to services being offered, Denver Door to Door Movers offers everything one might need for relocation. They are a full-service moving company and offer relocation services, moving help, and packing. They are able to relocate homes, offices, businesses, and everything in between both locally and long-distance. Aside from complete and partial packing services, they are also offering a wide range of packing materials and other moving supplies. For large pieces of furniture, they are offering assembly and disassembly services.
Denver Door to Door Movers proud themselves with well-trained movers and excellent customer support. Customer satisfaction is of great importance to them and they constantly work towards providing an even better moving service. With Denver Door to Door Movers, you won't have to worry about lost or damaged items and you can rely on them to do a good job and deliver your belongings safely and on time.
Is professional moving assistance really a necessity?
In reality, it really isn't. However, when you think about it, it is not that common that any professional assistance is a necessity. There are many things you can do on your own. That being said, if you want a sort of guarantee that the deed will be done in the best possible way, in the shortest amount of time, with as little stress possible, and with complete success, that is when you turn to professionals. It is the best way to get the ideal result without investing your energy or time into it. And moving is no different.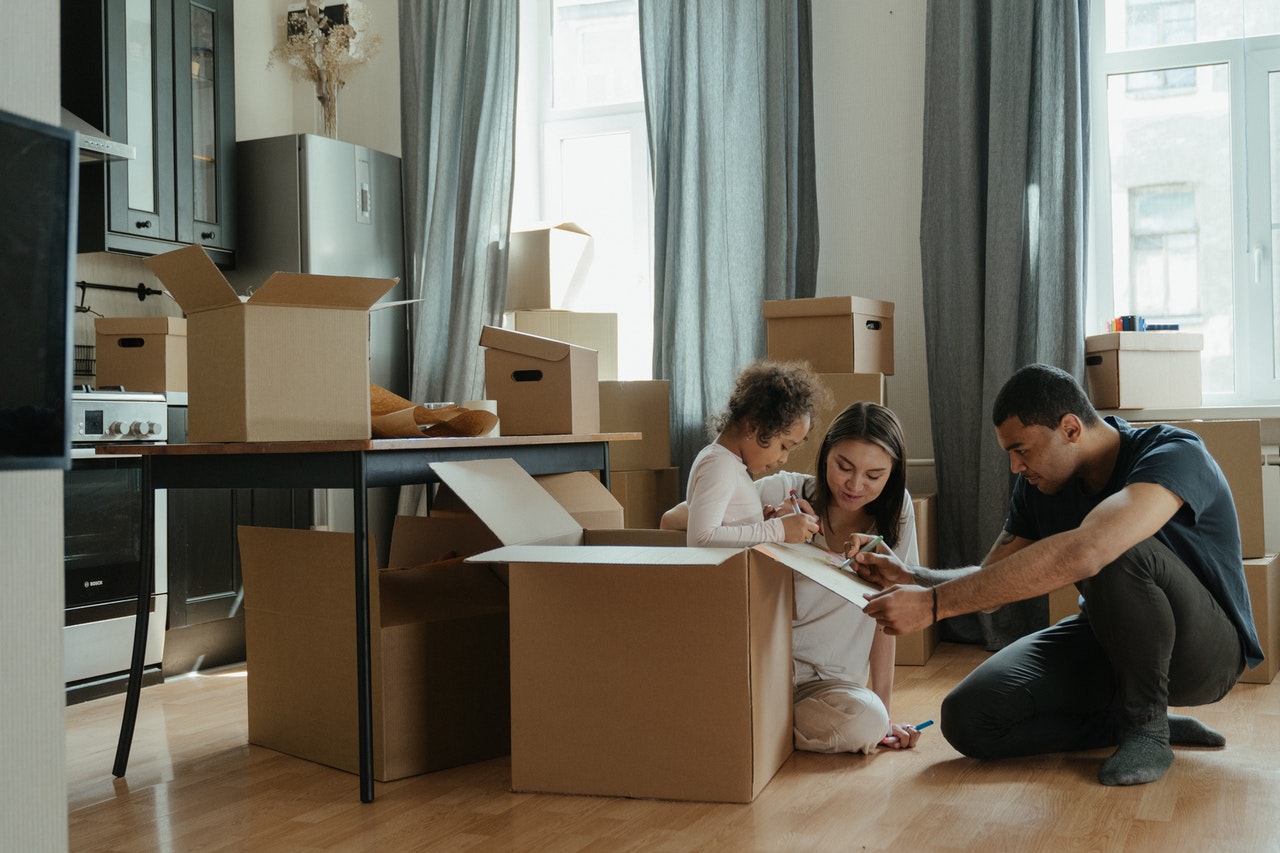 You can indeed take care of the packing, loading, transporting, unloading, and unpacking of all of your goods. Howbeit, all these actions will take a toll on your nerves, time, and energy. Not to mention that success is by no means guaranteed. It is by hiring professional movers that your experience will greatly differ. Experienced movers will be able to take care of your relocation in record time and with maximum efficiency and safety employed, allowing for your peace of mind. In that regard, if this is the scenario you are hoping for, we can say that professional moving assistance really is a necessity.
Industry's top movers are your best shot at success
You have probably heard by now that no two moves are the same and that every individual that seeks our professional moving assistance comes with their own set of preferences, possibilities, and ideas. In addition, there are simply different kinds of relocations people are going through. The residential move will have features that are unlike the ones of a commercial one. Professionals know this very well and will have all the knowledge, experience, tools, and equipment to address every part of every particular relocation.
Now, what differentiates the best of the best from the rest when it comes to the moving industry is the efficacy and quality of service. Movers who have proven their quality time and time again are the ones you can really put your trust in. And opting for the industry's finest will prove to be beneficial down the line. Not only will their immense knowledge of the craft and experience in the process ensure a successful outcome, but it will also provide you with peace of mind.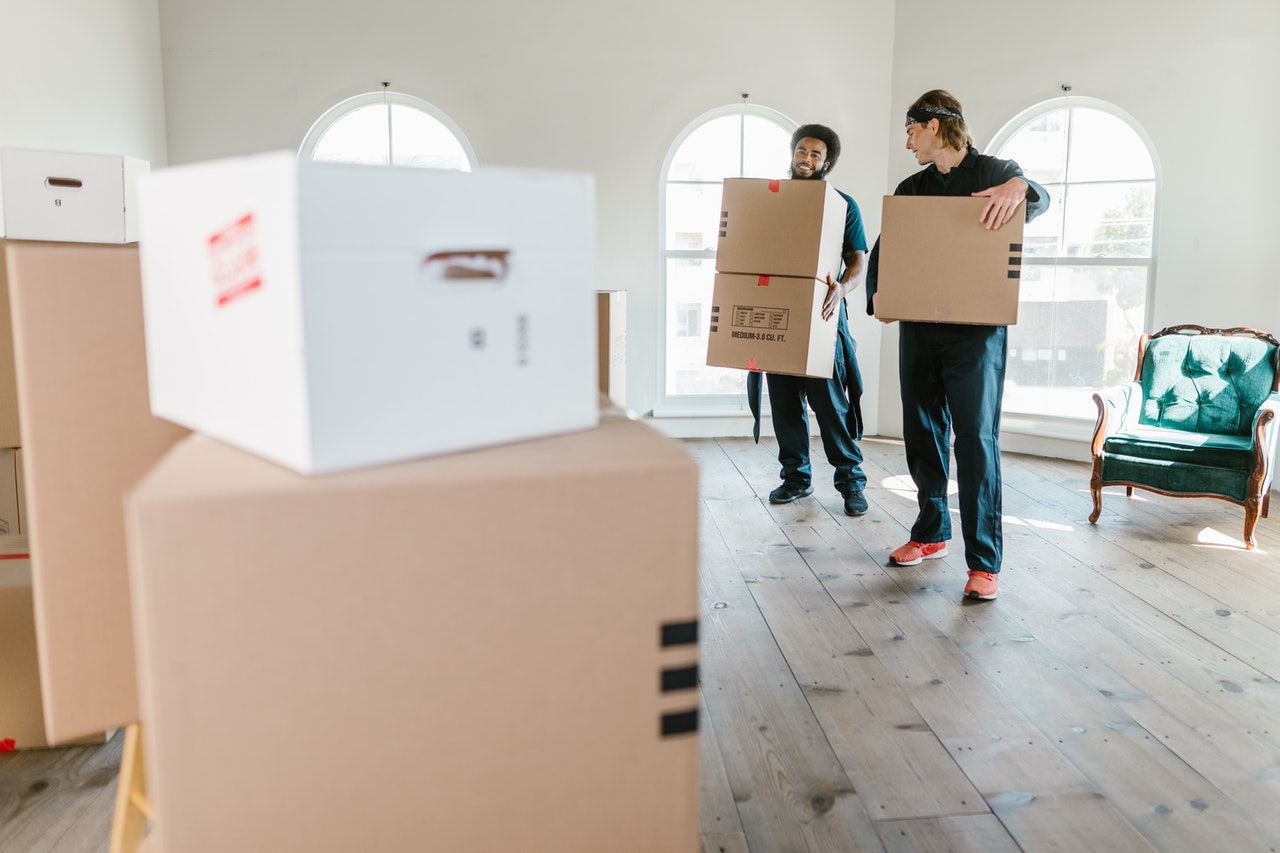 Characteristics of a professional moving team
While it is safe to say that you are more than keen on the idea of hiring professionals at this point, distinguishing them might be harder than it seems. That is why we are here to help, and gladly so. Here are some traits of professional moving companies that ought to help you spot them without much trouble:
The professional manner of communication from the get-go. This is one of the biggest tell-tales of whether the people you are negotiating with are professionals, regardless of the trait. In terms of relocation, you are turning to a company for a service they can offer. With that in mind, the movers ought to be courteous, respectful, professional, and above all truly interested in what you have to say. Apart from carrying themselves with dignity, they should treat you with respect.
The way they represent themselves, and their brand. Professionals will see to it that their brand is recognizable, as they know that is one of the best commercials they can have. So, expect them to be easy to find online. Coming across basic information about them should be easy, as well as getting in touch.
The way that the employees treat their staff. Moving is a complex process and quality teamwork is a necessity if you are aiming for a successful outcome. With that in mind, it is essential that employees and their employers have a relationship based on mutual respect. In addition, a professional moving company will make sure to train their movers, educate them on the trade, and nurture quality teamwork amongst them.
Equipment, experience, and knowledge are simply on a higher level. Being that relocations are often unpredictable, yet highly demanding, people who take care of them ought to know how to deal with any and every instance. It is their knowledge, experience, and adequate tools that allow them to handle anything that the process may present them with.
What will the relocation process look like with experts at your side?
One of the main traits that separate top movers from the norm is their undenying commitment to the customer's satisfaction. The assistance you receive from these professionals will be custom-tailored to your particular case. These experts make sure to focus their attention on their customers' particular needs, wants, and possibilities. After all, they are aware that you both have the same goal, and that is to ensure your relocation is a smooth and simple process.
The experience you have with your moving team will also depend on the services you decide to hire them for. Naturally, the more the tasks they take care of, the easier the move will be for you. And, if you want to have the most stress-free, smooth, and easy relocation, going for a full-service option is definitely the way to go. However, if you don't mind taking care of some of the things on your own, know that you still have the option to do so. Be that as it may, one thing will remain certain when you opt for tried-and-tested professional moving assistance – you will not be disappointed. The best of the best have earned that title by not only meeting customers' expectations but exceeding them time and time again.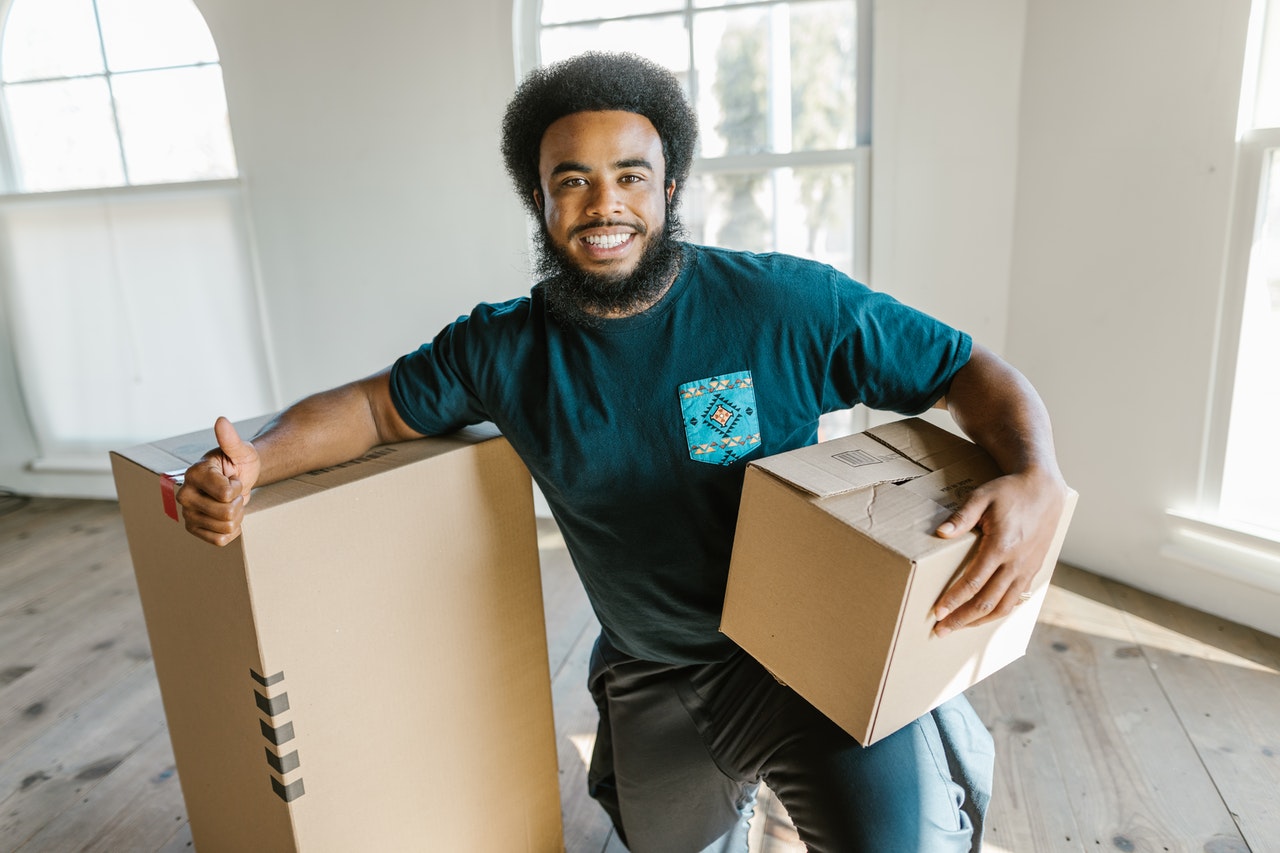 How to choose the right team for you?
If the previous paragraph sounds like something you would like to experience, you are probably already ready to contact a professional moving team. However, while true experts really can take care of everything, there is still a choice to be made. Just as we are all different, so are our needs, wants and preferences. In that regard, it is safe to say that no one company will fit all. Furthermore, you can assume that there is one (presumably more than one, that is) that will fit your particular case ideally.
Now, at this point, you are probably wondering how would you come about that ideal moving team. Getting in touch with pretty much anyone is rather easy today. That is why you only need to define who you are looking for. And that can be tricky if you don't know what is being offered. So, in order to help, we present some of the most popular moving services people opt for:
Residential moving services. If you are moving your home, and want to have the least trouble doing so, this would be the best service to look for in a moving company.
Commercial moving services. In case you plan on relocating commercial space, make sure to look for experts in this field of services. By doing so, you will allow your relocation to be finalized with minimal to no downtime. And having that no one is looking forward to losing business during the relocation process, you can see how important it is do take care of it as quickly and efficiently as possible. That is why you need true professionals in the commercial moving trade.
Local, long-distance, cross-country, or international moving services. Depending on the distance you have to travel to reach your new home or office, you should also make sure that your company of choice can take care of it in the most optimal way. Keep in mind that every distance has its own challenges, and the more experienced the company is, the better your experience will be.
Packing services. Packing is the most time-consuming, yet a task you cannot skip. That is, unless you let your professional moving team take care of it. Most moving companies have these services in their offer, so make sure to look for them if you would like for someone else to take care of packing for you.
Storage options. If you plan on leaving your place before moving into the next one, a great solution would be to rent a storage unit. As moving processes usually come with these situations, moving companies have the option of renting storage units, so have that in mind when looking for that ideal one.
Auto shipping. In most cases, people go for this service when having an international relocation. That being said, auto shipping is by no means a service that is lacking from long-distance moves as well. This is mainly due to the fact that driving over long distances can be quite a challenge since it is preceded by a truly hectic and stressful process.
Loading and unloading services. While you can pack on your own, and drive the vehicle to the destination, the process of loading and unloading the moving truck can present itself as too great of a risk for your health and your belongings' safety. With that in mind, if you don't want to hire a full-service moving company, but also do not have the assistance in order to load the heaviest items you plan on moving, hiring a company for this task would be smart.
As you can see, there is quite a lot of choices to think about. So, your best bet is to sit down, think about what you need, and put it all on paper. By defining your needs early and clearly, you will find it much easier to locate your ideal moving team.
Customer's part in the moving process
It goes without saying that your part in the moving process will be largely dependant on the services you went for. In other words, the magnitude of the work you have to take on is completely dependant on you. However, when we put that variable aside, there are still points that remain.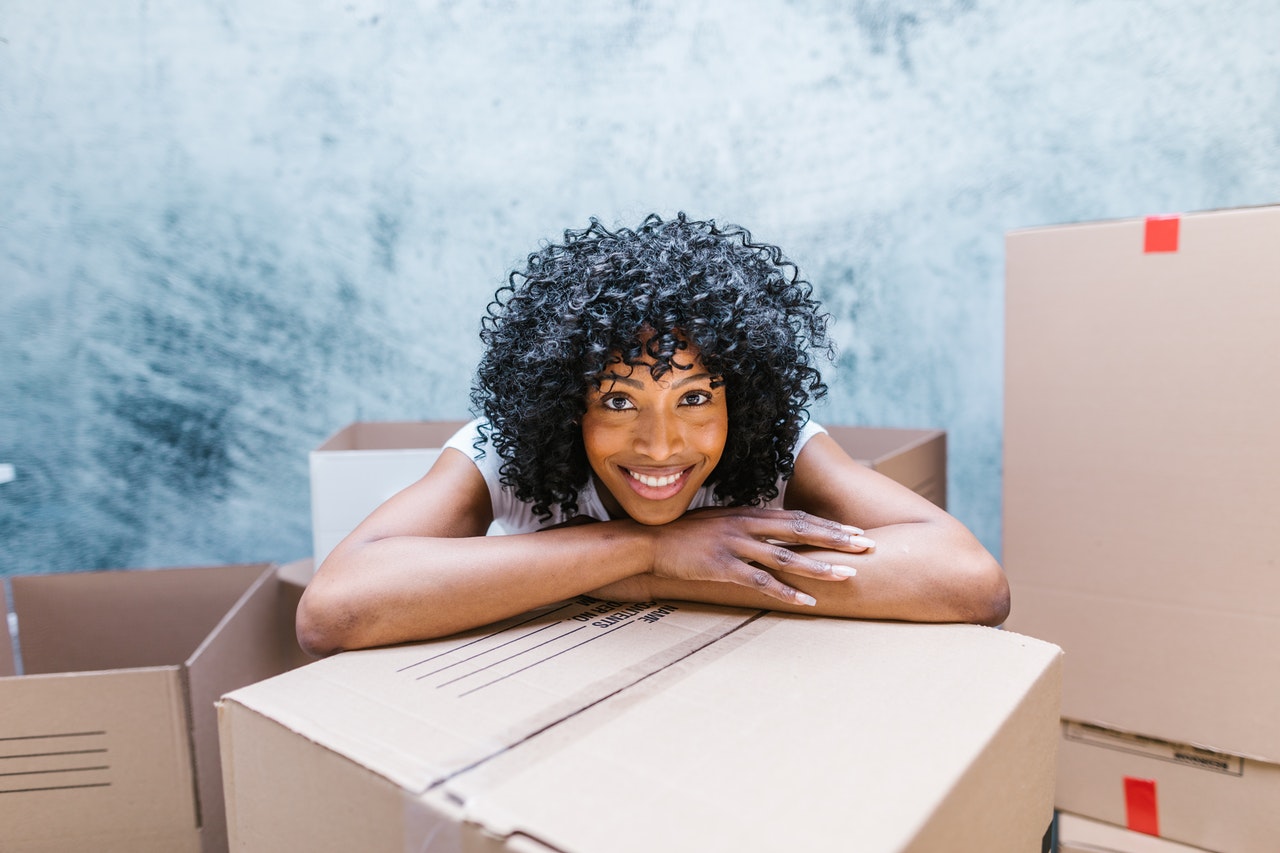 Whether you are opting for a full-service moving option, or are planning on hiring movers only for a single service, we advise that you do as follows:
Inform your movers about any change of plans, specific circumstances regarding your move or additional assistance you might need. As mentioned, cooperation on a project as big and elaborate as relocation is crucial for its success. In that regard, everyone needs to be up to date with the news and sudden changes. So, make sure to keep your movers informed on any change of plans that may occur on your part. Furthermore, see that you let them know about any difficulties that may come with your relocation (no elevator, narrow hallways, etc). Remember, the sooner you let them know, the easier it will be for them to find the ideal solution.
Clearing the pathways before the moving team arrives. While this is not a must, it is, however, a thoughtful gesture. Not only that, but it will also allow your movers to be as efficient as they can from the get-go. This won't be that hard to do, especially if you have taken care of the packing process on your own. That being said, even if you went for a full-service experience, it would be wise to clear the pathways as much as you can. Also, don't forget about the path that leads from the driveway to the door.
Try to enjoy your move as much as you can. This is by no means a necessity, but rather heartful advice. You are probably hiring your movers to take care of the toughest part of your move. With that in mind, there is really no reason for you to worry. Relocation is virtually always a step towards a better tomorrow, so see that you enjoy it and not stress too much about the things you cannot control.
Recognizing fraudulent movers
Whoever decides to turn to professional moving assistance is in it because of the wish of having a smooth, and stress-free relocation. However, that is by no means a guarantee. That is, unless you turn to the people you can truly trust. Unfortunately, there are a lot of dishonest movers on the market, preying on the people who are in distress. So, how would you know whether the movers you are eyeing are or rather, are not to be trusted? Your best bet would be to learn about the red flags, and here are the most prominent ones:
Moving estimates that are way below average is one of the most common ways dishonest movers lure people into hiring their services. It is no secret that moving can be an expensive process, and saving some money where you can is a common goal to all who plan on taking it on. And this is exactly where the fraudulent movers will try to capitalize. One of the best things you can do in order to avoid this unpleasant situation is to, for start, be aware that you are able to fall for this deal, just as we all are. Another great thing would be to compare at least three moving companies' estimates. If anyone of them seems too good to be true, it most probably is.
Important information is lacking, and the overall presentation of the company is poor. This is not that much of a hidden que, but rather a logical one. Just imagine that you were running a business. If it was a quality company you would want to make sure all the info is easy to come by. You would also invest in its presentation, as that is the first palpable thing people have to lean on when forming their first impression. As opposed to that, people who are running a dishonest company with a wish of making a quick buck by scamming people will see to it to leave as little trace as possible. So, in order to be sure, make sure to check the phone number and the address provided by the company's website. If anything seems fishy, so to speak, continue with your search.
Contract that is missing important relocation details. The contract you receive from your company is the end-all and be-all of your agreement. So, you want to make sure that you, for one, get a written contract, and then check whether it has all the details you have established. Only then would you sign it (make sure to read the tiny lettering).
One great, additional way to make sure you are heading in the right direction with your choice in movers is to look them up on the Better Business Bureau website. We can also advise that you pay a visit to the website of The Federal Motor Carrier Safety Administration, and check the company's USDOT number. These websites will be certain to steer you in the right direction.
Turn to Verified Movers for quality information
Now, all that said, there is one more, a rather quicker and simpler way towards reaching your ideal movers, and it is through Verified Movers. With our assistance, you will be able to reach top movers in Denver, New York, Chicago, Miami, Los Angeles, and any other city, big or small.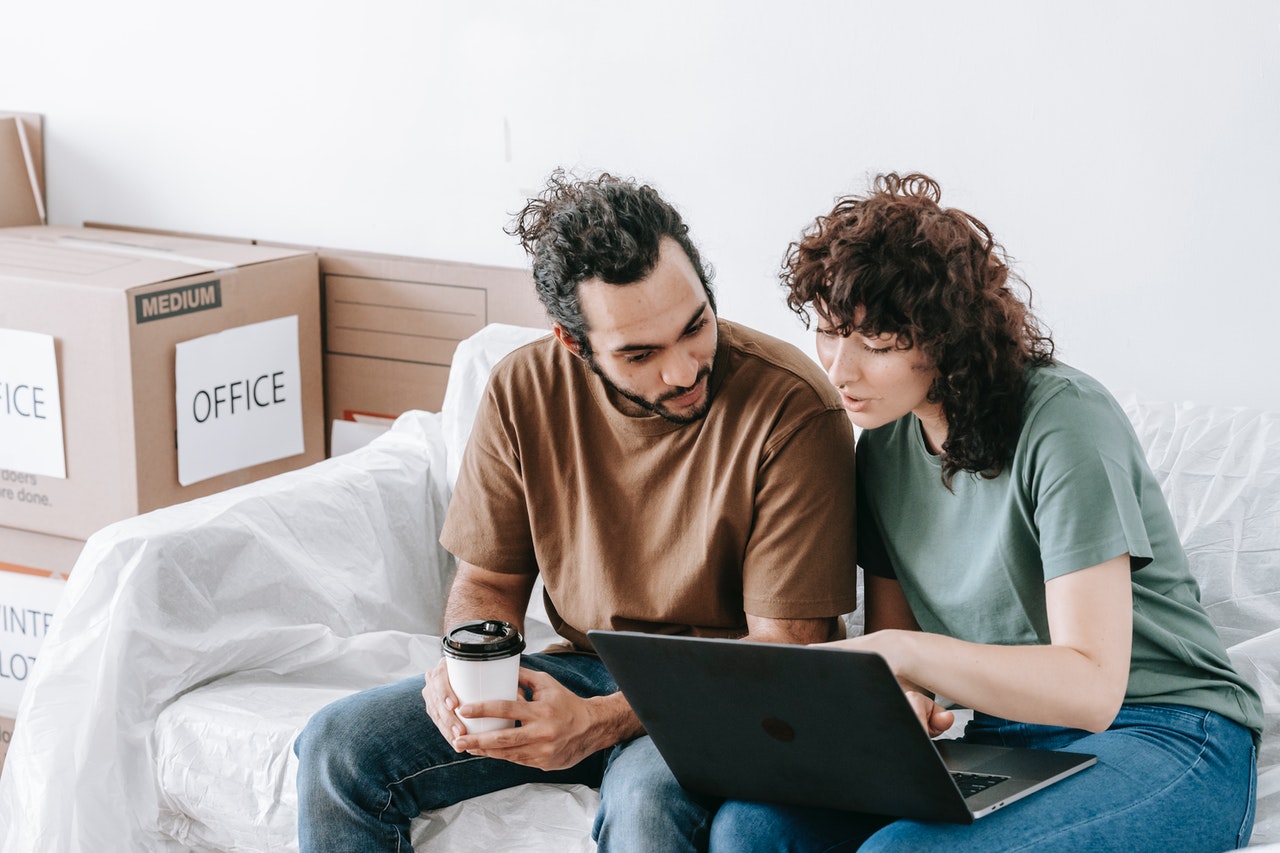 We believe that finding a proper moving team is something everyone is entitled to. After all, it is not a process taken on lightly, and that requires utmost attention. That is why reliable movers are the assistance all who move with professionals hope for. So, in order to help you reach those experts with minimal effort, we have put our efforts into optimizing our website to your comfort. It allows you to search for movers with great ease and with all the information you may need at your disposal.
Our teams have work on gathering all the moving companies across the US, providing you with all the information you may need regarding their service. In addition, one of the most valuable aspects of searching for your movers through our website are the reviews. Every company will speak of its service in a praiseworthy way. However, we advocate honesty and transparency and thus allow and encourage companys' clients to leave reviews on our website. Not only will this shed light on dishonest movers, but also allow reliable ones to get the recognition and praise they are deserving of.
US relocation trends in the past year
It is highly unlikely that the year behind us will go down in history as a positive and prosperous one. However, while it may seem that the world was standing still, the numbers tell a different story. You would be surprised to learn that Americans have been moving a lot during the year of 2020, and 2021 has managed to top that number even still. What is the reasoning behind such statistics? Where and why have the US citizens been moving in such volume?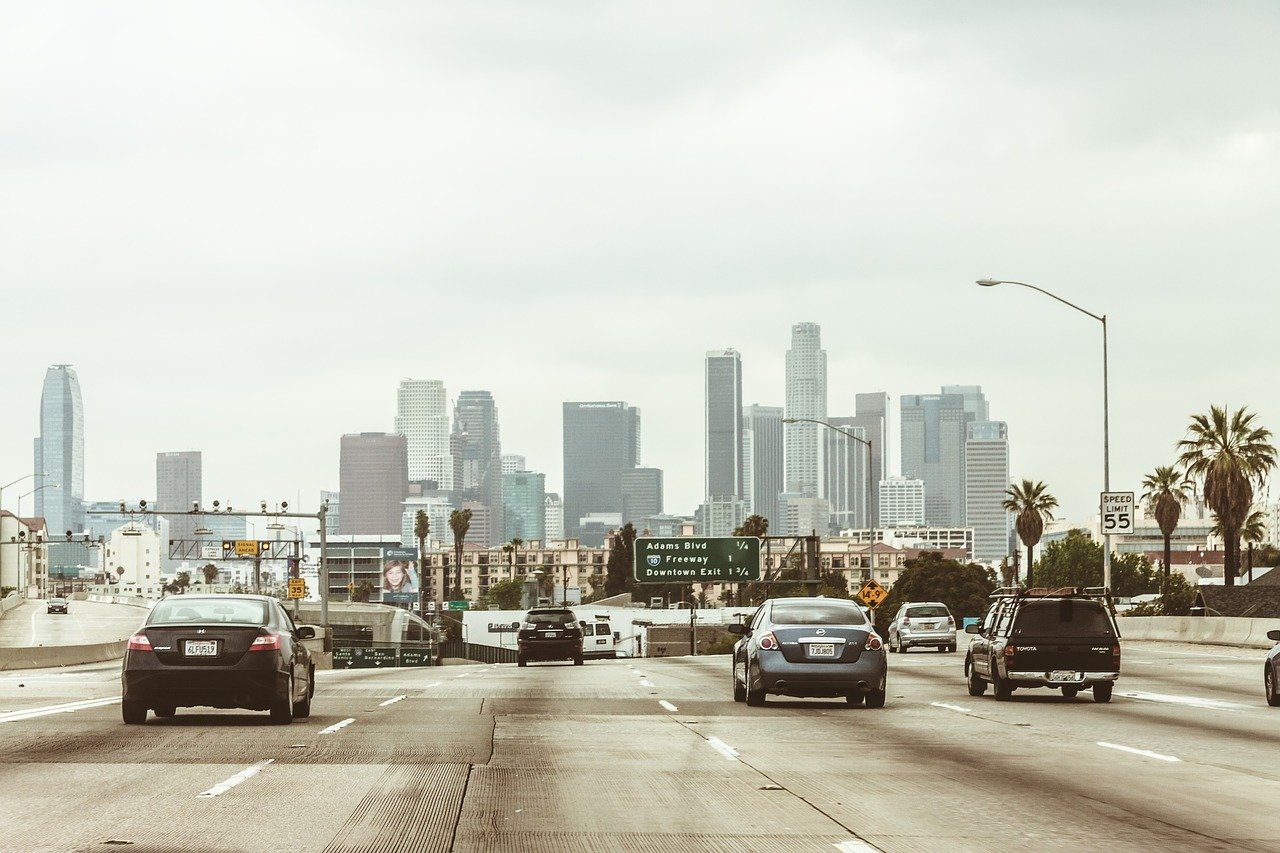 The undeniable impact of COVID
As is usually the case in times of great hardship and challenge, people have felt that certain changes are no longer to be postponed. Putting things into perspective, and further questioning their priorities have encouraged everyone to take that leap towards a better life, wherever the possibilities allowed for it. Apart from returning to their family homes, Americans have also found that life in the big cities might not be worth the downsides it comes with. That is why cities like New York, Los Angeles, and Miami have seen a decline in their residents in the period behind us. NYC has in particular seen the backs of its residents, with about 3.57 million people leaving it in 2020 between January the 1st and December the 7th.
Big cities used to promise great jobs for good money. It was also known and often loved for the fast-paced life, plethora of opportunities, cultural happenings, and simply the energy that the big city provides. However, when the pandemic started, and measures took place, virtually all of these upsides of living in the big city diminished, and what was left were the downsides. Small lofts, no backyards, limited working hours of the shops all showed people how great the benefits of living in a smaller town can be. And, now that the jobs are mostly done remotely, one really has to wonder whether the upsides of living in a big city still outweigh the downsides.
Changes in living choices were derived from changes in business practices
Due to the fact that COVID restricted people's movement and interactions, businesses had to adjust their practices to follow those measures. While many were skeptical, and downright scared of the great transition to working from home (business owners in particular), the results have shown that this was not only vastly saluted by employees but also profitable for the bosses. People working from home found that a lot of time that was spent on the commute can be used in better manners (not to mention the money saved on gas). And, the employers got to save money on utility.
While this way of doing business most definitely has its downsides, it is certainly not as bad as many have feared. And, the possibility of working from home (or any place you want) has resulted in people leaving big cities and their little apartments. And this was done in great numbers.
It is also important to note that many businesses that depended on crowds and interaction with people either closed or are dealing with a particular low in their income. Many have thus decided to move to a more affordable place for living and work.
How has this impacted the state of Colorado?
Colorado has seen a spike in the number of its residents, and this is a change noticed not only on paper but also in practice. You can simply ask anyone who's been living in Colorado for a few years, and they will almost certainly confirm that the population has been booming. And, when you take a look at the higher home prices, seemingly constant lane expansion, this growth is virtually undeniable. That being said, what is interesting about Colorado is that, while plenty of people are moving in, the number of people moving out is not to be neglected. Certain statistics show that Colorado ranks pretty high on both 'moved to' as well as 'moved from' lists.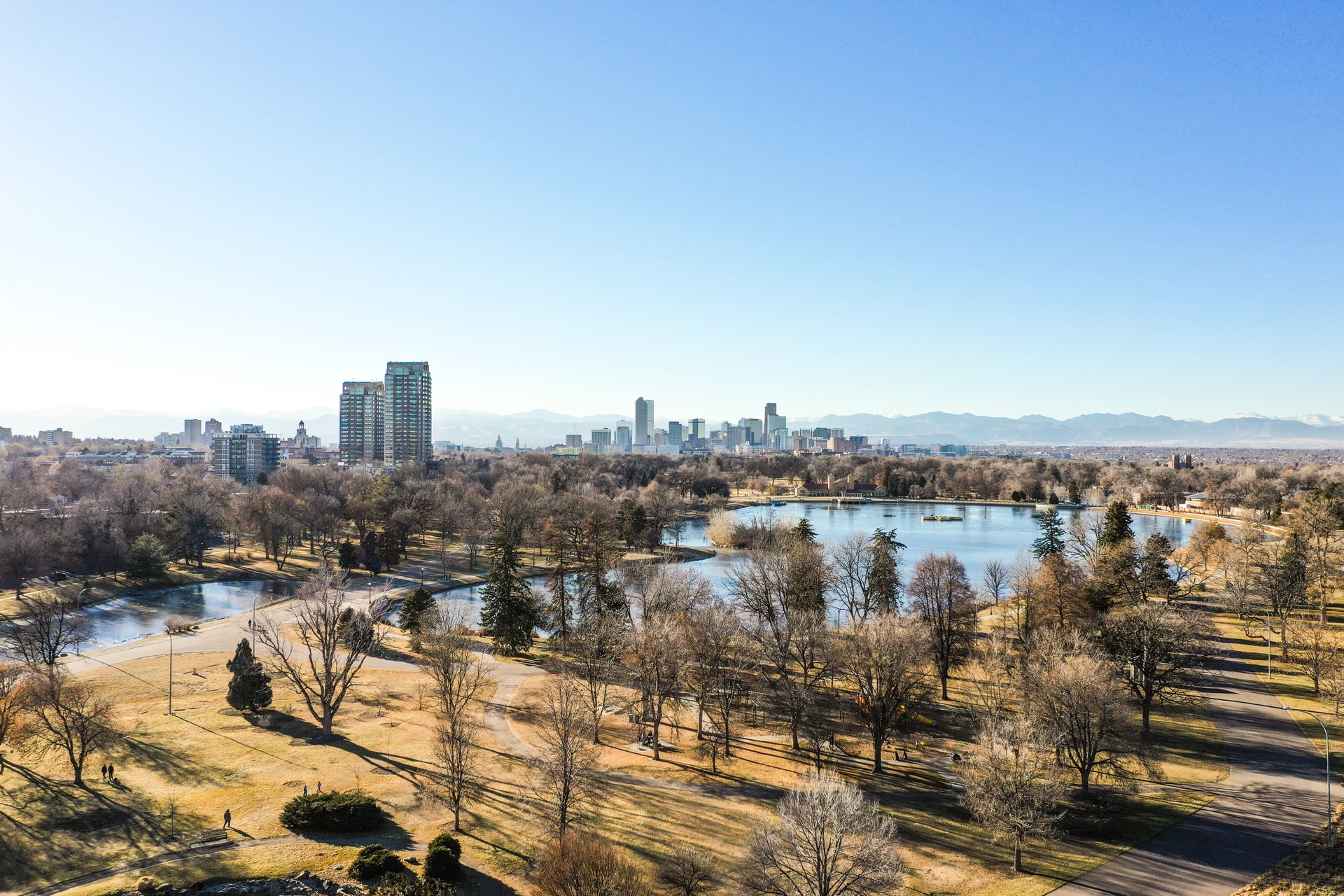 The state of Colorado ranked 4th on the list of 'moved to', following Florida, Texas, and California in that order. When it comes to the 'moved from' states, it is in 9th place, following California, New York, and Texas. And while the pandemic has been a sizable factor in these migrations, the population growth Colorado has experienced is by no means abnormal. It has been on a steady rise since 1990, when it had 3.3 million residents, 4.3 million in 2000, 5 million in 2010, and 5.8 million in 2020.
Who is moving to Colorado?
At this point, you are probably wondering where do all those people come from. Now, as mentioned, while the number of its residents is on a constant and steady rise, Colorado is also seeing a lot of its residents leave. Here we have the top 5 states whose ex-pats have been heading to Colorado:
Texas. In 2019, 32,295 people moved from Texas to Colorado.
California. In 2019, 29,350 people moved from California to Colorado.
Florida. In 2019, 14,124 people moved from Florida to Colorado.
Arizona. In 2019, 10,616 people moved from Arizona to Colorado.
Illinois. In 2019, 10,153 people moved from Illinois to Colorado, while 3.455 people moved from Colorado to Illinois.
Where are people from Colorado moving to?
While Colorado has, evidently, becoming vastly more popular as the years go by, that is not to say that this state does not have its own outflux of people. However, with so many people moving to this state, one would naturally conclude that it has a lot of benefits and upsides. So, where are the people from Colorado moving to? Here are some numbers to help better understand:
18,189 people moved from Colorado to Texas in 2019
15,085 people moved from Colorado to California in 2019
14,648 people moved from Colorado to Arizona in 2019.
13,656 people moved from Colorado to Florida in 2019.
9,020 people moved from Colorado to Oklahoma in 2019.
Denver has ranked among the top 10 most moved-to US cities in 2020
Bloomberg had conducted research based on LinkedIn profiles and found Denver to be the 8th most moved-to city in the US. The data was taken from April 2020 to October 2020, and it compared the number of people leaving and entering zip codes from the 174 million US-based LinkedIn users. The top five most moved-to-cities include Austin, TX, Phoenix, AZ, Nashville, TN, Tampa, FL, Jacksonville, FL. Meanwhile, New York City, Hartford, CN, and the San Francisco Bay Area saw the biggest outflow of residents.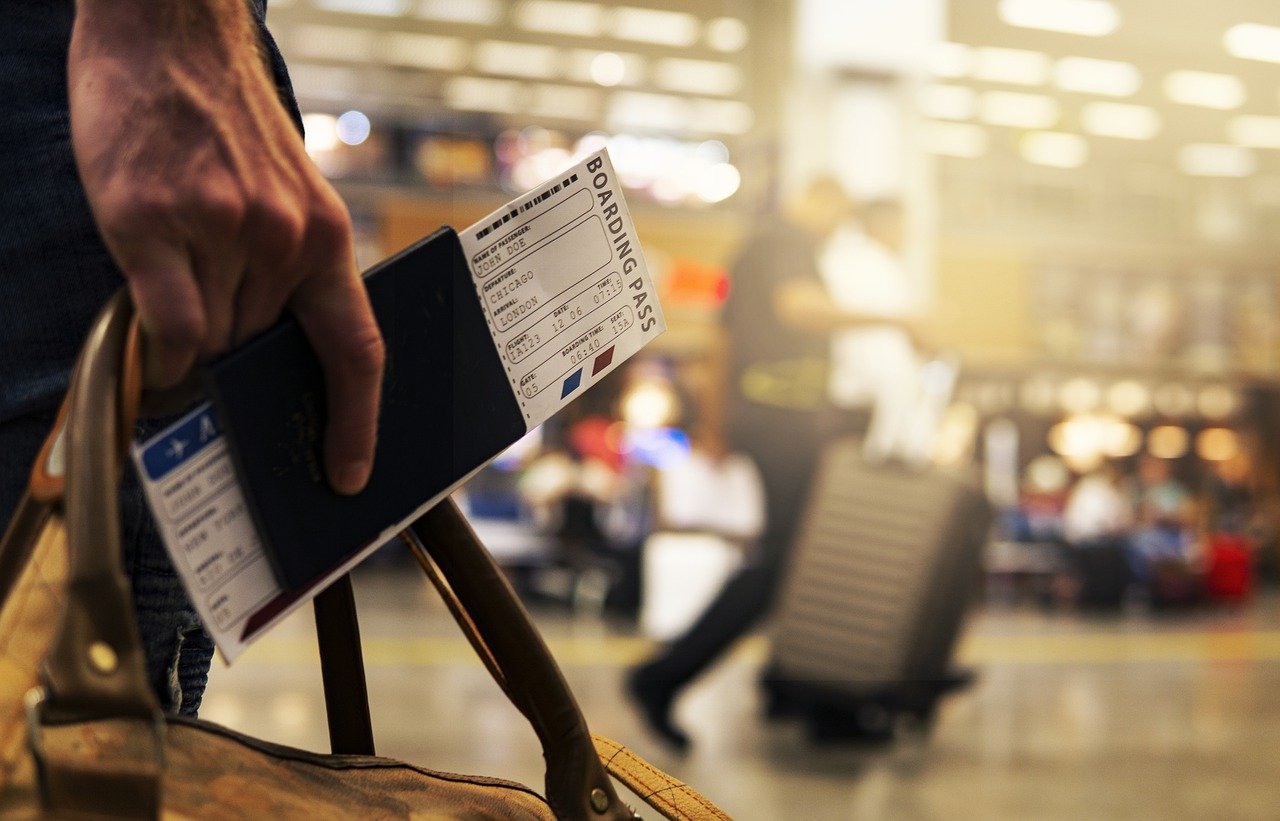 Now, when it comes to Denver, in that period 1.34 people moved in for every one person that moved out. Reasons for relocation vary, going from remote office work to seeking fewer crowds. In addition, some reports suggest that about 15% of people specifically named the pandemic as their reason for relocation.
What makes Denver stand out?
While most of the cities people have decided to move to owe their popularity to affordable costs of living, the latter are relatively high in Denver. The city has seen an 11% increase in apartment rental applications in 2020. This has kept rents higher, while a low inventory of homes for sale has left buyers with few options.
Due to its low or zero income taxes, Florida and Texas became rather popular locations, as have all cities in states with similar circumstances. And while Colorado's top marginal individual income tax rate is 4.63%, it is still much lower than California's and New York's, which are 13.30% and 8.82%.
Cities in states with low or zero income taxes attracted the most people, hence Florida and Texas have become such popular destinations. Colorado's 4.63% top marginal individual income tax rate is still much lower than California and New York's, which come in at 13.30% and 8.82%.
Why are people flocking to Denver?
Surely enough, low income taxes and affordable costs of living are some of the most tempting reasons for relocation. However, while living in Denver is about 20% more expensive than the US average, people still flock here, not allowing even the pandemic to stop them. So, one has to wonder what is the allure of Denver. Here are some of the most notable upsides of living in this big Colorado city:
Denver is predominantly a young city, with 75-80% of its population being under 45. This has resulted in businesses being set up to meet the demands of the young and active population. Apart from the clubs and gyms, there are a lot of lucrative businesses in Denver, making it rather young and active.
Due to its demographic, Denver is known to have a flourishing economy across a number of sectors. When it comes to high-paying jobs, Denver has plenty of top companies headquarters located here, with more of them on the way. And while the average median income in Denver is about $58,000, which is 6-7% below the national average, salaries across many industries are on the continuous rise, following the city's cost of living. Among the most popular carrier opportunities, jobs in Agriculture, tech, and aerospace have no problem with keeping up with the costs of living. Still, there is plenty of competition, which can also be a good thing.
Plenty of outdoor activities are one of the most prominent upsides of moving to this big city. Denver and its surroundings are filled with a plethora of activities and attractions. With an almost never-ending list of the content provided for the city's residents, Denver has proven to be quite the attractive metropolis to all, as it has the best of both worlds, so to speak. And, following the year where we were all sitting at home, the option of having hiking, rafting, skiing, camping, fishing, backpacking, biking, snowboarding right outside your front door is alluring, to say the least.
Denver's housing market
It has been a record-breaking year of buying and selling activity in Colorado. It now seems that the red-hot market is finally cooling off and settling back into its typical trends. After all, following the summer break and in preparation for the upcoming holidays, the consumers are shifting their focus to other priorities, setting the real estate aside for the time being. However, even despite this, the Denver Metro market is expected to remain strong and continue providing opportunities for both homebuyers and sellers this season.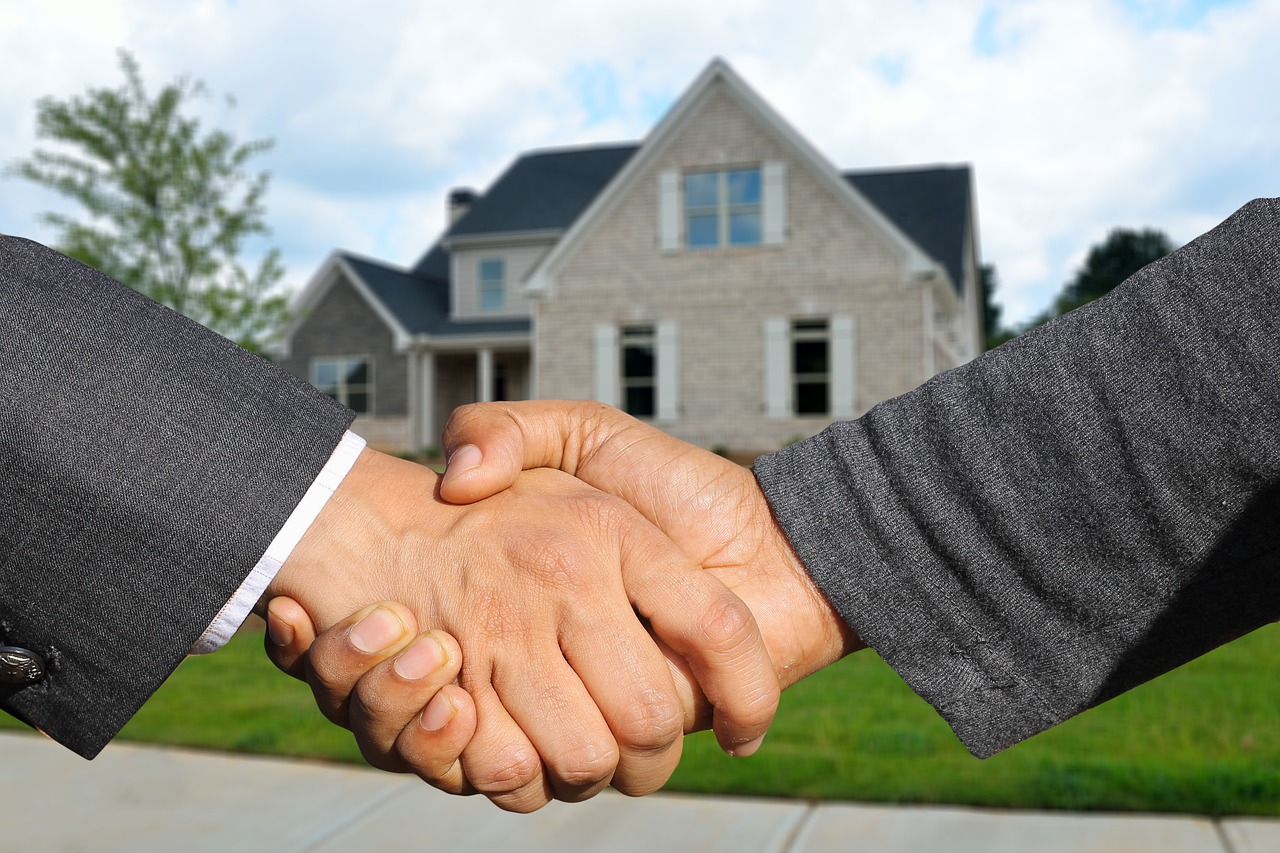 When you take a look at Denver and its surrounding neighborhoods, the number of homes sold at all price points dipped only slightly by 9% through August compared to the same time frame in 2020. This small decrease is by no means a surprise and is rather an expected trend that many markets across the state see on a seasonal basis. It is also a positive indicator that the real estate market is returning to its healthy rhythm.
The odds of selling have increased
While the number of homes sold has indeed decreased, sellers should not be discouraged, as the odds of selling have, indeed, increased. In the month of August, the odds of selling for homes in Denver Metro increased by 2.9% from July to reach 77.8%. This only goes to show that sellers still have a good position in the marketplace, allowing them to feel confident about getting their homes sold in a rather timely manner.
That being said, creating a strategy is still important. As less buying activity is steadily taking place, accurately pricing and marketing homes will be crucial. It is also worth mentioning that the average sold price for homes in Denver Metro was $607,003 through August of this year. Just a reminder, this is 16% higher than the average sold price through the end of the summer last year. Going by this information, sellers can achieve their financial goals with fair ease.
Buyers can breathe a little easier
Apart from being beneficial for sellers, this change in pace can also be a positive thing for buyers who have toughed out the fast-moving market in Denver Metro this year. Buyers don't have to worry all that much, knowing that there is slightly less competition for Denver's limited inventory of available homes. Certain data indicates that the number of showings that took place last month decreased marginally, by 0.2% compared to July. Although small, this production can indeed provide buyers with the chance to make a winning offer on a home this season.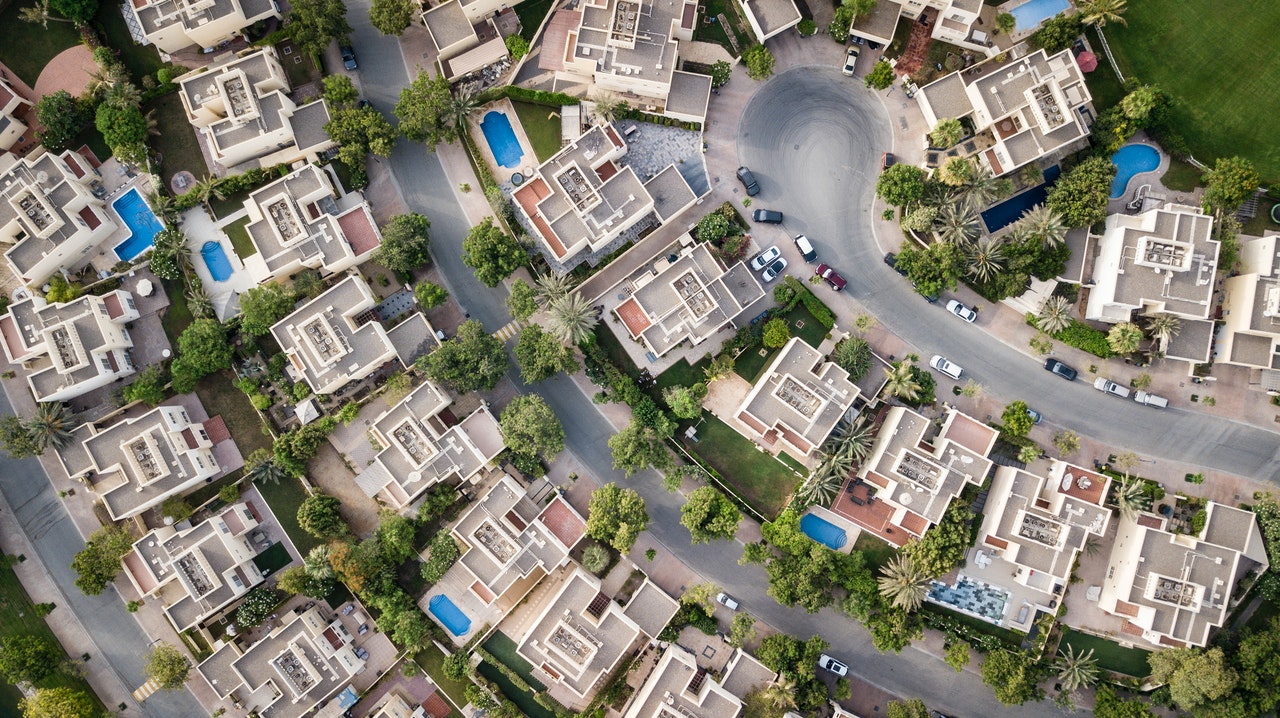 On the other hand, data gathered from the luxury sector of the real estate market, which includes homes $1,000,000 and above, told a different story. This part of the Denver Metro marketplace saw a 35% increase in listings sold, resulting in 470 homes sold through August 2021. The average sold price for local luxury properties through August was $1,575,018. In comparison, this is a 1% decrease from the same period in 2020.
Overall, the Denver Metro housing market continues to show its strength, even though it is steadily settling into its historical patterns of buyer and selling activity.
What is to be expected of the Denvers' housing market?
To start off, it is worth mentioning that Denver has a track record of being one of the best long-term real estate investments in the US. The city's strong economy gives buyers the ability to spend more on housing, which results in increased real estate prices. And, as the home values rose so much over the past six or seven years, their affordability became a problem for a person earning a median income in this area. Still, in 2019, it clearly experienced a cooling trend where home values appreciated by 1%.
In June 2020, the typical value of homes in Denver was around $480,000, going up 13.3% over the previous twelve months. Data indicates that Denver is currently the seller's real estate market. This means that demand is exceeding the supply, as it gives sellers an advantage over buyers in price negotiations. In other words, there are fewer homes for sale than there are active buyers in the marketplace. Denver has found itself in the top 10% nationally for real estate appreciation. During the latest 12 months alone, the city's appreciation rate has been at nearly 5.3%. In the latest quarter, the appreciation rate has been 2%, and if it remains steady, the annualized rate of appreciation will become 8.24%. Thus, the home prices in this region are predicted to increase in the next twelve months.
Forecast for 2022
It is expected for the end of 2021 that the shortage of supply and increase in the demand for housing from new homebuyers will push the prices higher in the following twelve months. If mortgage rates remain low, it will not only continue to bolster the home buying activity but also pull the home prices up. If you are a seller, now is the opportune time to put your Denver home up for sale.
Denver-Aurora-Lakewood Metro home values have gone up 17.9% over the past year, and certain predictions say they will rise 16.1% in the next twelve months.
Denver home values have gone up 13.3% over the past year and are expected to continue to rise in the next twelve months due to the supply-demand imbalance.
The typical value of homes in Colorado is currently holding at $490,944, having gone up 16.7% over the past year and are expected to rise in the next twelve months.
So, what are we to conclude from all this? For one thing, the ongoing pandemic has not had any major impact on Denver's housing market. As a matter of fact, home sales and prices have created new records in the metro area. Low mortgage rates, proven that they remain flat this year, can only help buyers. Otherwise, their monthly payments will go up with increasing rates. Be that as it may, Denver Metro Area is still a strong seller's market across the board. Still, the historically low mortgage interest rates are helping buyers too, at least as far as housing affordability is concerned.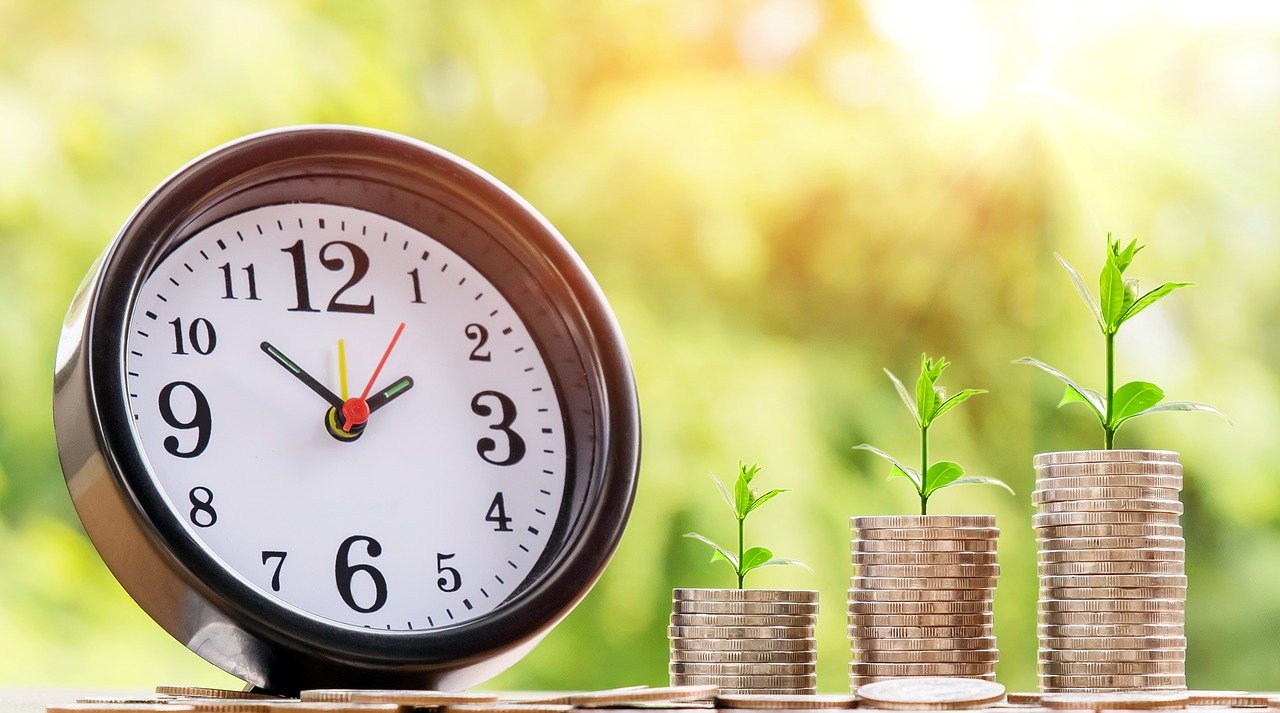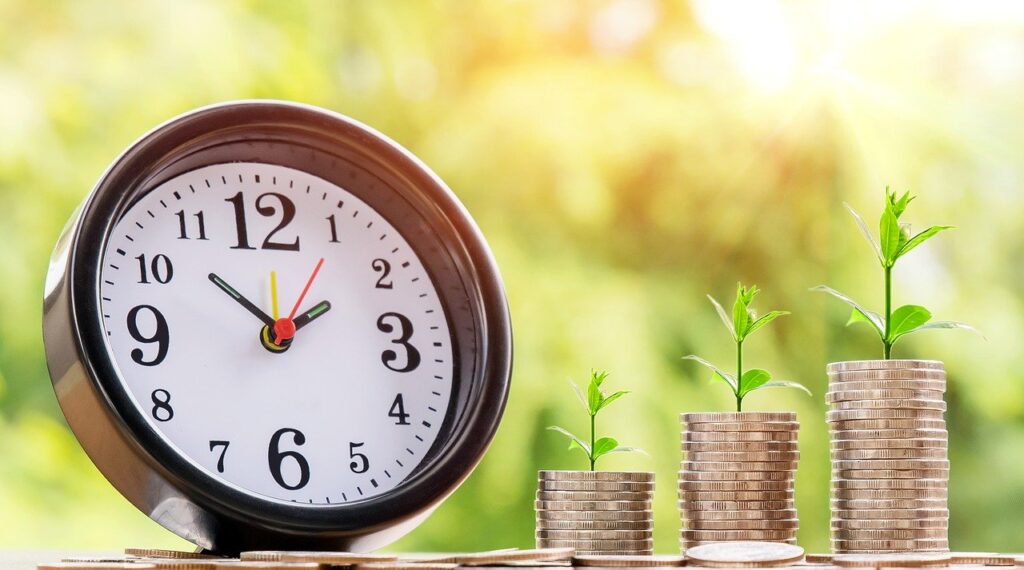 In a balanced real estate market, the supply would dwindle to zero in about six months or so. Now, in terms of months of supply, Denver can become a buyer's real estate market. That is, if the supply increases to more than six months of inventory, which is not going to happen soon. Months Supply of Inventory in the metro Denver housing market has dropped to 0.6 months. This is not only very low but a record low for July ever. This indicates that home sellers have more power.
So, in the long term, the Metro Denver real estate market remains strong and skewed to sellers. This is due to a persistent imbalance in supply and demand. As a matter of fact, the only segment of the market in which homebuyers have the edge is condos priced over $1 million. Despite the pandemic, the housing market is breaking all the records on a national basis, and the real estate sector has been one of the most resilient areas of the economy during the severe economic shutdown.
Living in Denver
Denver is the largest city in Colorado, with almost 3 million residents in the metro area, and about 716,000 residents in the city itself. Тhe culture of this metropolis could be described as "city mountain west", as it combines the best of urban excitement, the great outdoors, and western independence. Being so close to the Rocky Mountains, as well as 300 days of sun per year, it welcomes and supports all sorts of outdoor activities, something we have all been missing.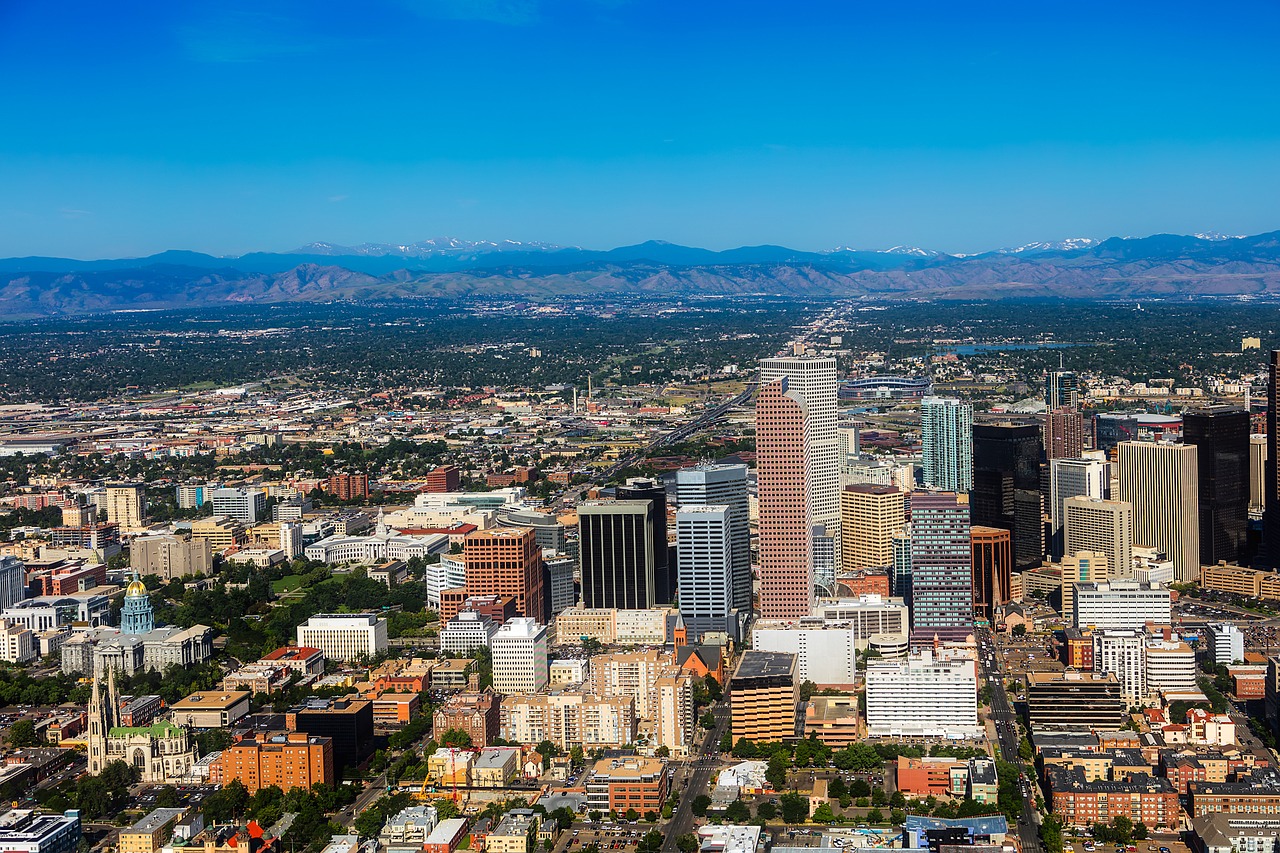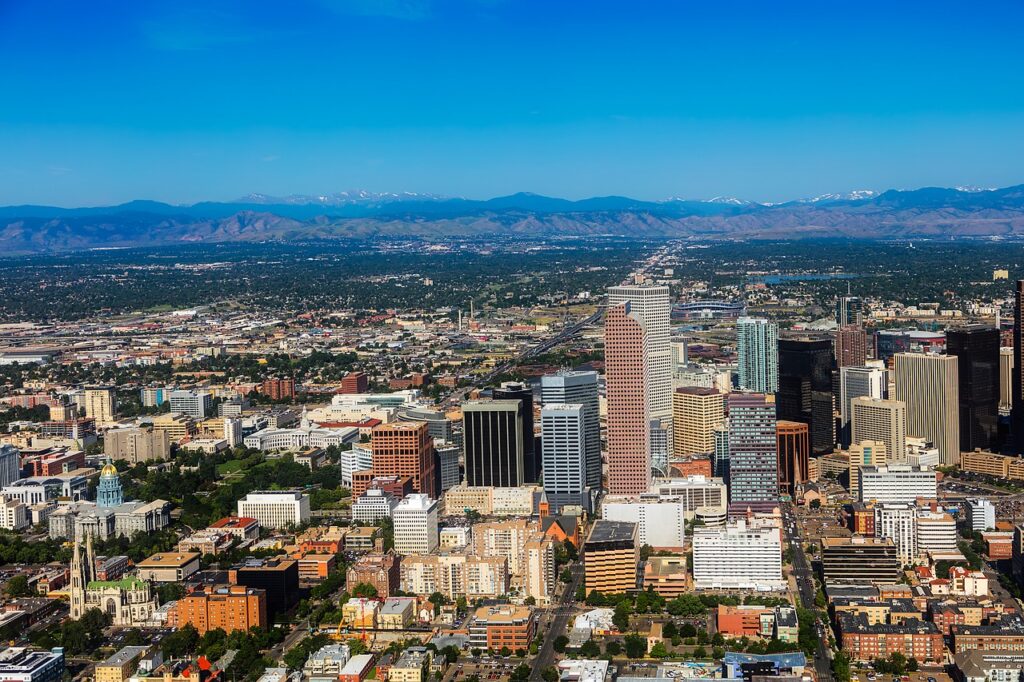 The population in Denver is predominantly young, with bustling nightlife, including lots of local breweries, music from indie rock to country, as well as an increasingly cutting-edge dining scene. Public transportation includes buses, commuter rail and light rail, while its high-volume international airport draws both business and recreational travelers.
Costs of living
Despite being a big city, Denver's costs of living are actually not that high. It is 28.7% more expensive than the US average, and 7.6% than Colorado's average. In that regard, it actually has a lower cost of living than many other cities of its size, including Boston, D.C., Seattle and Washington. To illustrate this further, a person working full-time in Denver metro area would need to make about $13.87 per hour, or about $28,851 per year before taxes to cover living costs. That's achievable for almost all in Denver. Not to mention that, with a highly educated workforce, and a high proportion of two-earner households, most of the household incomes are well above the national average. And let us not forget that income tax rates are low, as the state of Colorado has a flat income tax of 4.5%.
All that aside, the height of Denver's costs of living and whether they are worth it is best shown by the number of people living and moving there.
Healthcare and safety
Denver is not quite known to be the safest US city. However, when compared to other cities of similar size, Denver's rates of violent crimes are actually lower. The health system is strong, and in the recent report, the Commonwealth Fund ranked the city sixth in the nation. One of Denver's best medical centers is top-rated UC Health (University of Colorado Healthcare), which is nationally ranked in seven specialty areas.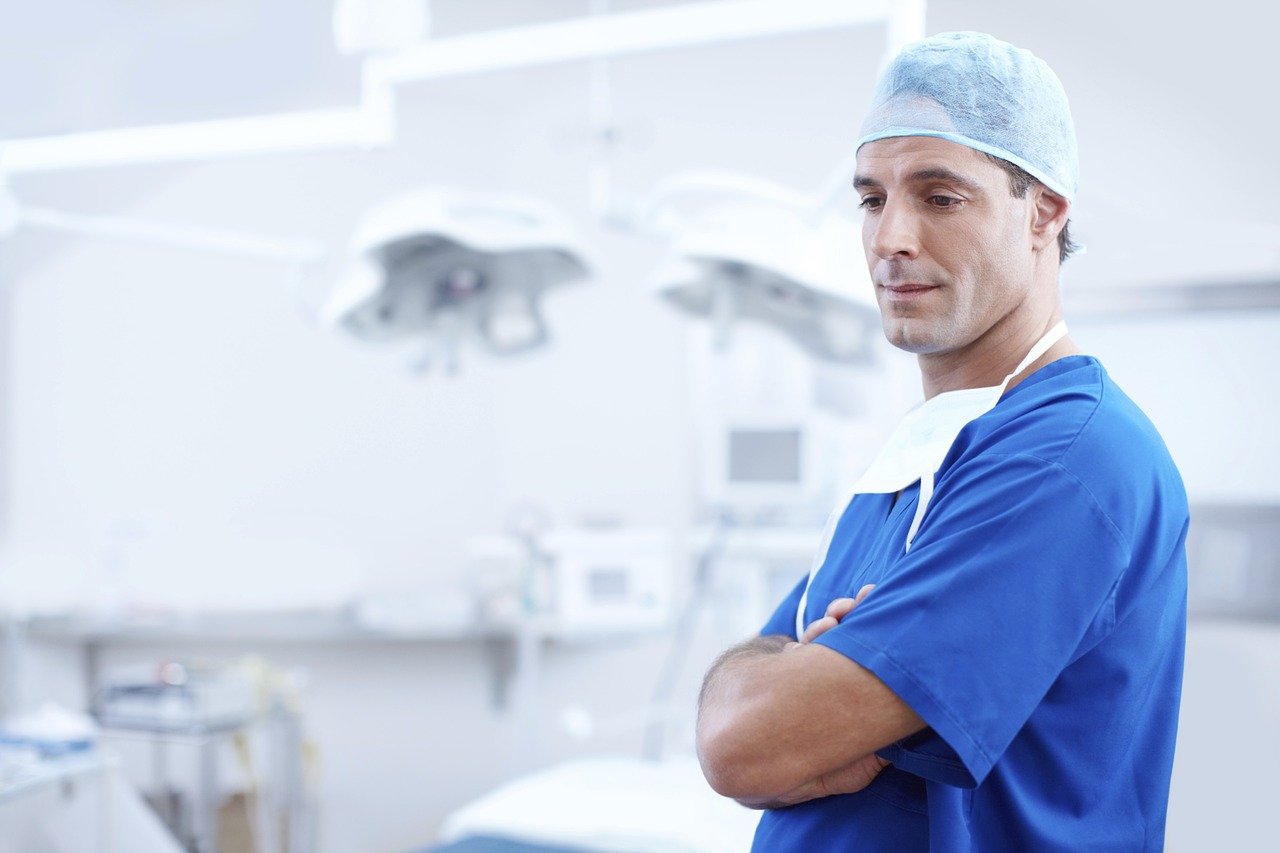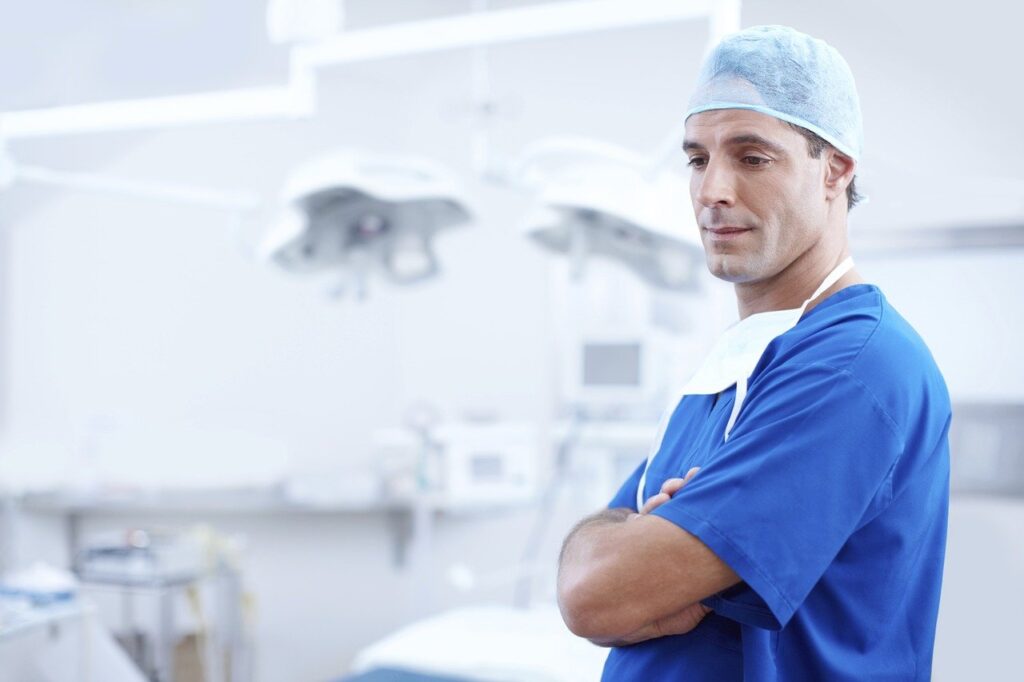 That being said, we all know that the best way to reduce health care costs is to stay healthy in the first place. And, when it comes to that, Denver is thriving. It is not rare that it appears on the list of the healthiest cities, where the fresh air and sunshine surely play a part.
Denver climate
Winters in Denver are known to be harsh, with the snowstorms arriving both early or late. Both September and May have an average snowfall of one inch. The period between October and April has a more typical range, where seasonal snowfall averages 55 inches. Be that as it may, the residents don't seem to mind all that much. After all, Denver is practically in the mountains and has a wonderful view of the snow-capped mountains all year long.
Moving to Denver
If Denver sounds enticing to you, and you would like to become a resident, know that you are not alone in your wishes. Alas, you will also not be alone in your relocation process, nor the planning of it. Now, depending on where you are moving from, the change might be greater or smaller. Still, a certain preparation process is due to take place, and we will be glad to help you out with it.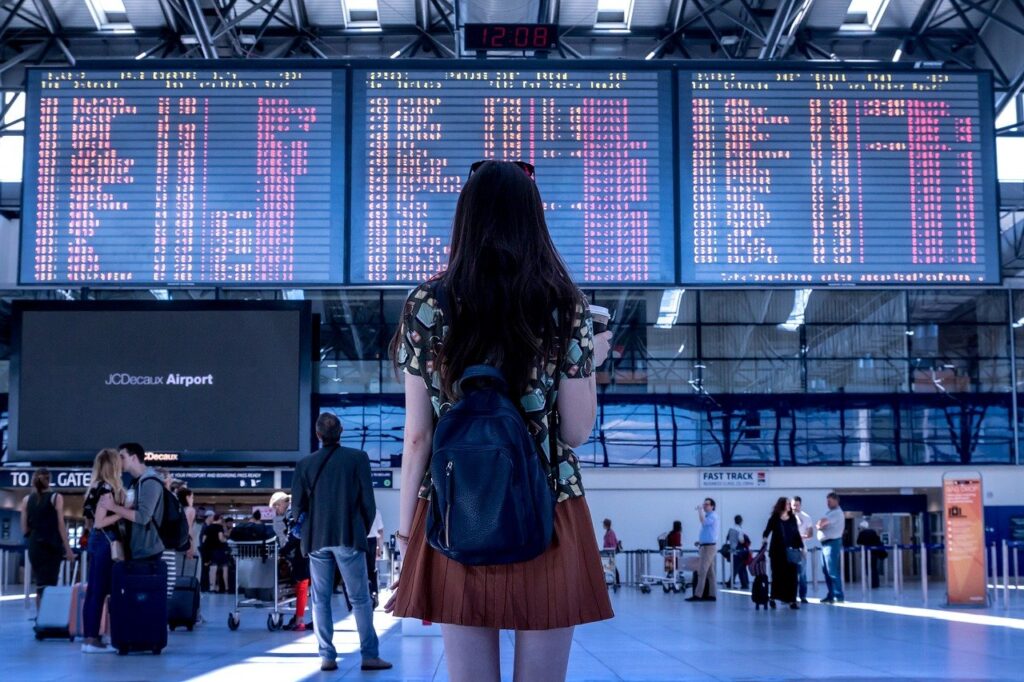 Purging your belongings, and packing your things
Moving is a great way to get rid of all the things you have no use of anymore, but are still occupying space in your home or office. So, use this opportunity to go through your inventory, and decide what is worth transporting to your new place. A great rule of thumb to follow is to get rid of anything you haven't used in over 6 months. Donate, sell or gift the things that still serve their purpose, and dispose of all the rest. This will not only lower the cost of your move but also ensure you start off with a clean slate, so to speak.
When it comes to packing, there are some rather simple rules to go by:
Start by packing the things you use the least, and leave the items you need on a daily basis for the end
Make sure to pack one 'essentials box' where you will keep all of the things you need for the first few days in the new place
Heavy things ought to go in small, sturdy boxes, while those bigger and lighter ones are for the bigger boxes
Take your time, but don't stretch the process out for too long, as you don't want to live in a warehouse for a long time until you move
Make sure to protect the fragile things, and not risk getting them damaged during transportation. It will cost you less in the long run
Tips on lowering the cost of your move
It is no secret that relocations can be quite the costly ventures. Still, that is not to say you cannot save a buck here and there, and make it worth your while in the long run:
Move during the off-season. While this may seem trivial, it can indeed result in quite some money saved. So, if you are not obliged to move in any certain period, we suggest that you aim for months between September and April. You can also see to move during the working days, rather than the weekend, as it can also lower the price of your move.
Let the movers handle the parts of the move you are particularly struggling with. While the assistance from your movers is something you were counting on when first pondering the idea of hiring professionals, when it comes to saving money, this decision is not to be discarded but thought through. Your movers can still help, but we suggest you consider taking care of some of the things on your own. For example, packing is a process that does take time, but is not physically demanding. So, if you can, consider doing something on your own.
Use what you already have for packing. Getting brand new boxes for your packing process might seem not only enticing but normal for a relocation process. However, when planning on saving some money, we suggest you take a different route. Instead of spending money on boxes, use your suitcases, totes, bins, and bags that you have lying around. What's more, chances are you may already have some boxes, so make sure to check your inventory. Do not restrain from being creative, and using what you have to the best of your ability.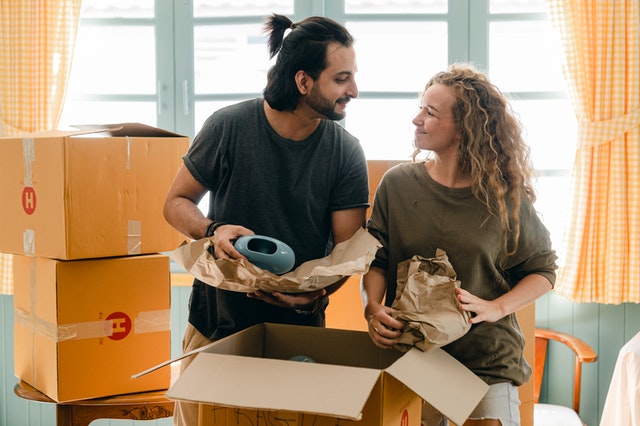 Denver relocations
As the numbers show, Denver is a rather popular destination for people who are still into the big city living. If this seems to describe your preferences, then make sure to turn to Verified Movers for assistance. Not only can we point you towards some of the top movers in Denver, but also top movers in the entire US. Relocation can indeed be a simple and even joyous process. So, take all the help that you can, and have the smooth and straightforward process you are hoping for by turning to experts of the industry.