Seattle is an amazing city located in the northwestern part of the United States of America in the state of Washington. In addition, it is known as the birthplace of grunge music and free thinking. After moving to Seattle, you must be wondering what you can do in this magnificent city. Moving is a hard and long process and everyone needs to unwind after something like that. You also need to think about finding a new school for your kid after moving. In this article, we will list the top 5 post-move activities in Seattle you can enjoy, alone or with your family. Let's see what this city can offer.
A word about Seattle
As we have already stated, Seattle is in the state of Washington. It is the seat of King County with an estimated 3.87 million citizens according to the 2018 survey. In addition to that, it is the largest city in the Pacific Northwest region of America. The city is a seaport on the Pacific ocean, which means that it has a warm temperate climate, officially in the Mediterranean belt. Some other sources say that it has an oceanic climate, because of its winters. "It has cool, wet winters and mild, relatively dry summers, covering characteristics of both." (Wikipedia)
Seattle is located between two mountain ranges. This makes the city and its surrounding area heaven for every outdoor enthusiast out there. With many natural parks and lakes, it is known as a great place for camping. Other than that, there are a lot of options in the city itself. Some indoor activities for yourself and your family to enjoy. We will not list the top 5 post-move activities in Seattle, whether they are indoor or outdoor. You can even ask some long distance movers Washington about some activities. They will surely know some good ones and recommend them to you!
Mount Rainier National Park
This huge mountain is a slumbering volcano. It is ranked as the fifth highest peak in the continental USA. A fun fact is that this mountain is the most heavily glaciated mountain in America (Alaska not included). Because of this it is widely known and used by many mountaineering groups as a training ground before they make their attempt on the highest mountains in the world. During the warmer months, there are much more paths you can take. You do not even have to be an experienced climber to be able to climb it. Dense forests filled with lakes and waterfalls are brimming with natural life and hiking trails. Many people enjoy this park, and it can really be a good post-move activity in Seattle. This way you will get to know the surrounding area, not just the city!
5th Avenue Theatre
This one is well known with any theater-goer. It is one of the nation's leading musical theater companies opened in 1926. The company has created and produced a lot of famous plays, such as Disney's Alladin. They have created 17 new musicals after 2002, and many of them moved on to Broadway premieres, winning many awards. In addition, many critically praised musicals on Broadway during the Golden Age of Broadway came from the 5th Avenue Theatre. Come from Far Away is the most recent musical held at the Theatre. The venue features Chinese-inspired design and visiting it is one of the best post-move activities in Seattle. A good activity to enjoy after introducing yourself to your new neighbors!
Museum of History and Industry
Museums have always been a great place to visit in order to learn about the city's history. The Museum of History and Industry, or MOHAI in short, is located in the South Lake Union and newcomers rarely miss it. The museum is devoted to teaching and preserving the diverse history of Seattle and its endeavors in the industry.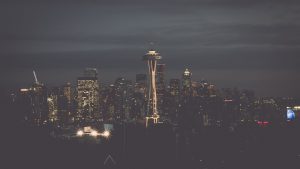 It features an "Essential Seattle" tour during which you will witness a lot of historical photos and artifacts. These artifacts preserve the identity of Emerald City residents. They are important both from a historical and a photographic perspective. In the Essential Seattle tour, you will see everything from the time when Captain George Vancouver arrived in Elliot Bay in 1792, and every important event up to the present day. Your long distance historical journey can be compared to the work that long distance moving companies Seattle do every day. Both can be lifechanging and both are astonishingly interesting. Especially if you are a history geek! One of the best post-move activities in Seattle will give you a headstart on your new life in the city. Maybe you will someday be featured in this museum. You never know!
Museum of Flight
Another museum featured on our list. It is no surprise since it is the Museum of Flight! Many aspiring pilots gather here to learn what their predecessors have known about flying. You can learn everything there is to know about the history of flying whether you are an aspiring pilot or not. The museum is located in the Red Bard, the birthplace of the first Boeing planes. There are exhibits of plane models up to the late 1930s.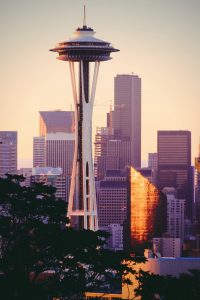 There are about 20 planes that hang from the ceiling in the famous Great Gallery, which is a must see. One of the more interesting sights in this museum is an early model of Air Force One. Other than that, the museum features an imitation of an air traffic control center, and the Blackbird plane, one of the fastest planes ever built. In addition, there are even more planes outside of the Great Gallery, just waiting for visitors to gaze upon them.
Sports events
Seattle is also a great hub for sports fans. The city has three big league teams. In the NFL, there are the Seattle Seahawks. After their 2013 championship and the next year Superbowl advancement, they have been struggling, and would appreciate another fan! Seattle also has an MLB team called the Seattle Mariners and the Seattle NHL team. It is good to unwind after a move by going to a sports event and getting to know the crowd. Whichever sport you like, it will be a nice post-move activity in Seattle. Have fun!