Moving in off peak season is a great way to save money when moving. However, we need to ask you the following question: do you know what that means? Don't get us wrong, there are reasons for moving in the offseason. In fact, there are strong reasons to move in the peak season. Still, how do you know what to do in your case? It is very easy to give all kinds of advice when it is not you who is supposed to take them. What do you think, would you listen to someone who told you to or not to move in the off-season? Ask yourself why would you not. Afterward, you will be ready to move on to the main part of this text. We are going to try and dissect the reasons why you should be moving in winter or in the heat of the summer.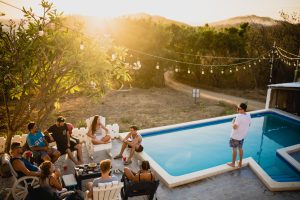 What do you exactly mean when you say moving in off peak season?
First thing's first, we need to make sure that we are talking about the same thing. Are you certain that you know when the moving season starts and when it finishes? If you still have your doubts, let us help you understand. One disclaimer before we move on. Depending on where you live, moving season may start earlier and end later than when it does in general.
There is one common ground for moving season wherever you are. All of them start in spring, reach their peak in the summer and then start fading away in the fall. Winter time is when it is offseason. Now let us take a look at why you would want to move in the offseason and why not.
Moving in the off-season
There are a few pros to moving in the offseason and probably slightly fewer cons. Still, the majority of people find those cons so strong that they decide to take care of their move during summer, even though hiring a moving company at that time can be difficult, especially in northern part of the country like moving to Minnesota.
Pros to moving in off peak season: Price
First and foremost, the price of the move in the offseason is going to be so much more affordable. Given the fact that the vast majority of people in Georgia move during summer, prices over the winter go down significantly. And why would they not? After all, this is the time when moving companies are scraping for work. For moving companies, getting work when it is snowing outside is very difficult. Therefore, they will go out of their way in order to get a client or two.
However, bear in mind that this is not the situation 100% of the States. If you are moving to Florida, you should not be expecting this kind of behavior. Given the fact that the climate in Florida is quite warm even in summer, moving companies there do not experience such drastic amplitudes in finding work.
There is a small surge in the summer there as well. It happens in the summertime when kids are off school. Parents look to move when their kids are done with the school year.
Cons of moving in off peak season: your children's education may suffer
Moving in the peak of the moving season enables parents to enroll kids in new schools over summer. For kids, this is important to be present at the school throughout the academic year. Otherwise, their notes may suffer, just like their learning. Every move represents a stress no matter whether you are a child or not. Sometimes, it is even more difficult for children as well. It is them who have to get accepted into the new class and find new friends.
While you as an adult are not as dependable on your friends, teenagers are. They have worked very hard to create their image. When you move them, they have to do it. all over again  If you enroll them in the new school while the school is on, they may have issues with getting accustomed to the new surroundings. Therefore, your move in the off-season is going to be cheaper, but your kids may suffer.
Pros to moving in off peak season: Availability
During winter it so much easier to contract your preferable moving company. As we have already pointed out, moving companies have less work during winter. This means that you would easily be able to book them for the dates that suit you. In the summer, you might need to book a moving company that does not top the list simply because they would already be booked for the days when you can move. In order to make sure that you are booking a reliable moving company, check moving companies reviews. You should be doing business with the best companies in the market.
Cons of moving in off peak season: Weather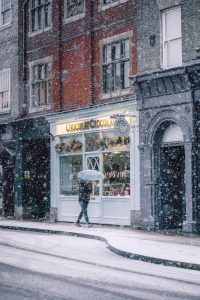 We have come to the most important reason why people do not move in the winter time: the weather. Transporting your items in freezing temperatures is no fun. Obviously, everyone is aware of this, that is why moving companies do not have all that much work in the winter. Cold, rain, snow and ice could be a recipe for a disaster. Your furniture can get damaged or someone could get hurt taking the stuff out. Also, you would have to be sure that your new place has working heating, Otherwise, you may end up spending the first few days in a cold apartment. Therefore, tread lightly.
Should you move in the offseason?
After all has been said, the decision is yours. As you have seen, there are both pros and cons to moving in off peak season. The time now is to think about what suits you best and decide to move when the right moving season for you.