It's a long, 1274 miles drive, but if you are moving from Ohio to Texas, it will all be worth it. There are many reasons why Texas is the second most populous state in the country. Throughout the year, many people flock to the area for the warm weather and diverse population. And who better than Verified Movers to match you with a perfect moving company and set a guide for your relocation to Texas.
More about the lovely state of Texas
Second in size after Alaska, Texas is one of the largest states in the U.S. Across its 269,000 square miles, the giant state has deserts, mountains, forests and ranchlands. You will also find miles of beautiful coastline and amazing interstate roads that makes traveling through it seamless. The cities all have a unique charm to them and the state itself has a lot of character. If this sounds like something you and your family will love, pick top movers in Houston and relocate today.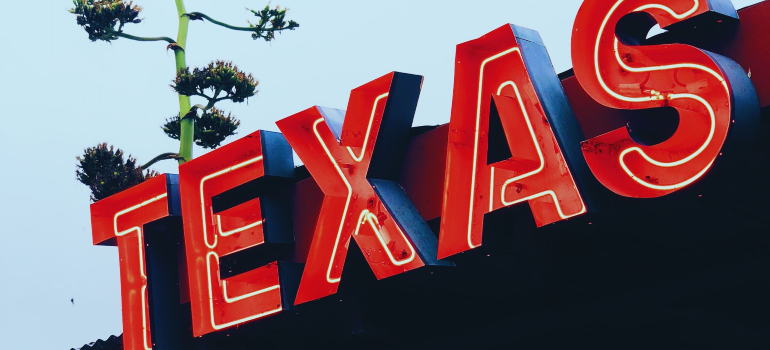 The booming economy in Texas
Texas has one of the strongest economies in the nation. In comparison to other states, Texas has the best business environment and is the second-best state to start a business. No wonder why many chose interstate moving companies Ohio offers to relocate here. As of 2021, it had grown to be the ninth-largest economy in the world, ahead of Canada and Brazil. Compared to Ohio, Texas is the right place to start your career development.
Many corporate giants operate in Texas, such as Amazon, Tesla and Oracle. The biggest difference you will notice when moving from Ohio is the economy and the job opportunities. Average salaries are also higher, at around $55,000. In 2021, Texas had about 13.06 million jobs other than agriculture, according to The Texas Tribune. A total of 89,600 jobs have been created since the pandemic began.
Moving from Ohio to Texas: Comparing taxes
A few states in the United States do not have income taxes, including Texas. The state collects about $3,500 per resident. The total tax rate is 6,25% while Ohio has a total of 7,22%. As a result, residents of Texas save about half of what they would otherwise pay in taxes when compared to residents of other states. This could even be the factor that tips the scales in favor of moving and choosing interstate moving companies Texas offers. However, the state makes up the difference by slightly raising its property taxes.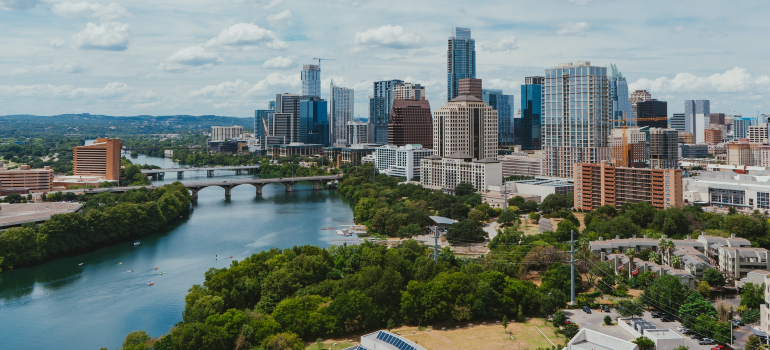 Weather in Texas
The state of Texas is among the hottest states across the nation. The average temperature along the Rio Grande, which is the hottest spot in Texas, is 102 degrees Fahrenheit day and night. The average summer temperature in Dallas and San Antonio is around 100 degrees. The climate in Ohio is milder, so this is definitely a factor to consider when moving. If you are not a fan of the heat, you should look at homes with pools. North Texas is located in tornado alley, so you need to keep that in mind if you're thinking about moving there.
Best cities to live in
The culture of San Antonio consists of the best Mexican and Texan elements. It's a melting pot that shows a glimpse of the future for the state. Compared to other major urban centers in Texas, San Antonio is the most affordable. In a large city with dispersed growth, residents can still feel like they live in a small town while enjoying all the benefits.
In our list, Dallas stands at the center of the Dallas-Fort Worth metropolitan area, acting as the anchor for all the suburbs in the region. With more than 71% of residents living within a 10-minute walk of a park, Dallas has some of the best public parks in the state. Dallas is the city in Texas where you will feel at home the most.
Texas' capital Austin is a one-of-a-kind city in the heart of the state. It is often the epicenter of social change and political movements. Providing residents with a glimpse into the future of Texas, this city serves as the seat of the state government. According to a recent study, Austin holds the #2 spot among all Texas cities in terms of greenness. If you are relocating your family, they will for sure enjoy the outdoors.
Moving from Ohio to Texas: Chose a good moving company
If you are looking into relocating you and your family, we recommend that you hire a good interstate moving company. A DIY move is possible, but relocating with professionals will give you a stress-free experience that you won't regret. And Verified Movers can help and get you matched with a company that will suit your needs. Also, follow these useful tips to help you settle into a new home.
And what about the cost of moving? Well, that depends on many factors. As you are moving from Ohio, this will be considered an interstate move, so it will be pricier than an average local move. Also, the cost will depend on any additional services, like storage, packing or moving your car.
Final thoughts on Texas
The culture in Texas is very interesting, which makes it a state where just about everyone will find something to enjoy. For example, Texas is rich in music, which is dynamic and complex. Despite what most people think when they think of Texas, there are a growing number of independent and alternative artists all around.
There is certainly something appealing about the Lone Star state, with a number of people moving there every day. It shouldn't be too hard to find a place in Texas that looks and feels like home as long as you can handle the heat. Moving from Ohio to Texas could be challenging, but all worth it in the end.