Moving your home is a huge decision in life. However, for most of us, it is inevitable. At some point, there will come a day and a good enough reason for us to have to up and leave. These reasons can vary greatly. From work-related moves to a simple need in lifestyle change. Whatever the reason, moving is not something to be taken lightly. With all the work involved in a residential move, it can get quite discouraging. The task list seems to be endless. Many decide to look for professional help, with companies like Verified Movers, who offer a full-service move. Sometimes, moving is the easiest part. This is why we are going to go through some useful tips to help you settle into a new home. Let's dive in!
Making the decision
Making the decision to move is often very difficult. While there may be persuasive reasons for us to change our place of residence, there are factors keeping us back. Many people spent their entire childhoods and their adolescence in the same place. There is so much nostalgia involved in this case. However, life sometimes requires these hard decisions to be made and followed through.
You may have gotten a great job offer that will help propel your career sky-high. Maybe you're starting a family and you are looking for a more family-friendly area for your kids. Whatever the reason, it's important to be sure you've made the right decision and stick to it. If you're looking to buy a home, make sure you've got all the info. Buying a home is a huge investment so it may be a good idea to brush up on some tips for homebuying.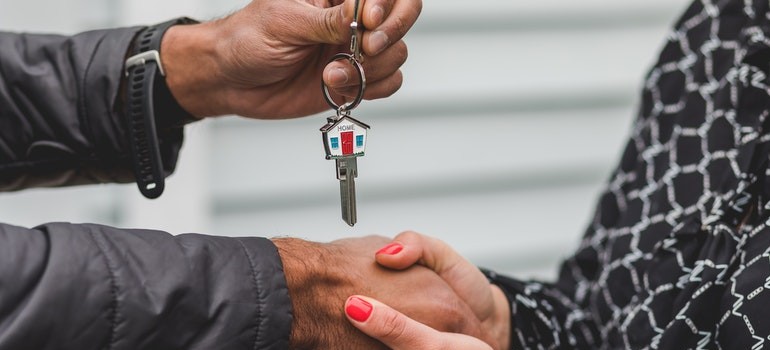 Picking the right moving company
Once the decision has been made for certain, it's time to partner up. Of course, you will want the best available help. This means finding a reliable moving company. Reliable movers will ensure the safety of your possessions from A to Z during the moving process. Security is paramount and this is why you should make sure you've got the best long distance movers Los Angeles has to offer. When it comes to reliability, you should expect:
Punctuality (showing up on time and respecting the timetable)
Professionalism throughout the process
Quality packing materials for your items
Clear communication
Accurate quoting
Adequate customer service
Safety of your items
Settling into the neighborhood
Before we talk about ways to settle into a new home, let's have a look at the surroundings first. After all, at some point, you will need to go outside, as nice as it may be in your new home. It's important to do some thorough research before even considering moving.
Before you hire top San Francisco movers, try to learn as much as you can about the area you are thinking of moving to. See if it's the right fit for your lifestyle. There are areas that may or may not provide the opportunity for you to enjoy your favorite hobbies or discover new ones. It's important to be able to unwind after a long day of work. Even if you moved to the new house because of a job, remember that there is more to life than just work. Find out about the local sights, events, activities, and facilities.
Become a part of the local community
It's also important to become a part of the local community. No man is an island, as the saying goes. A new neighborhood means new neighbors. While it may seem outdated, it's actually quite nice to give your new neighbors a knock on the door with a gift basket. Nowadays, this practice has become archaic, but this is precisely why it will have such a positive impact on your new neighbors. Give it a go and see for yourself!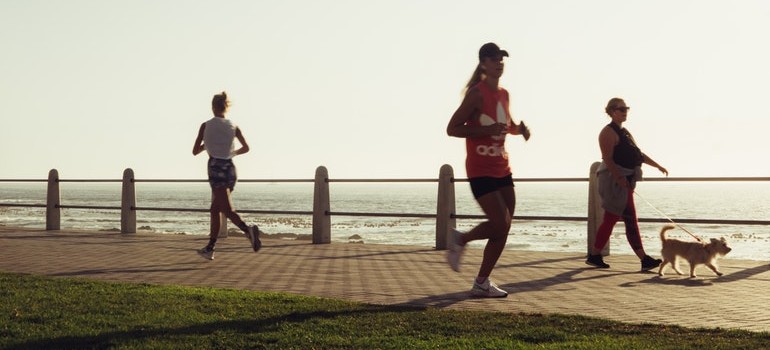 Visiting local stores and finding out about what they offer is also a good way to meet people. Visit the local library or a park, especially if you have a pet. Pets can be a very convenient talking point and a way to meet acquaintances and future friends. Joining a local gym or going for a run on the local track can also be a good way to settle in and it's quite healthy too!
Settling into a new home – the interior
We mentioned earlier that when people move, there is a lot of emotional struggle. This is often due to memories we formed with even the simplest of things we keep in our homes. Even something seemingly insignificant can mean the entire world to us, as it reminds us of a very special moment. When moving to a new home, it's crucial to bring these items with you. However, these need to be handled with special care, so make sure you've got the most reliable interstate movers San Francisco has available. This will ensure that your precious items arrive safely and help you settle into a new home.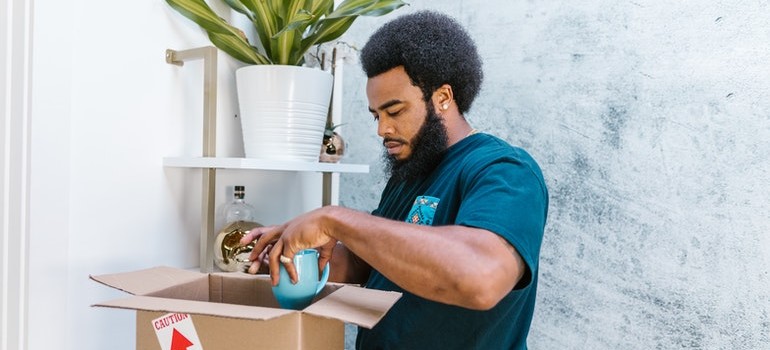 Hang up pictures
Hanging up pictures of your loved ones and important places will help you settle into a new home. This will provide a small escape for those times you may feel slightly lonely and nostalgic. Keep these items around as they may also prove to be an entertaining conversation piece for any new friends who visit.
Fall in love with your new home
A new house gives you an opportunity for a completely fresh start. This means you can decorate your interior any way you like. Try something new, let your imagination run free, and truly make it feel like home. The possibilities are endless. Get new furniture, wallpaper, paint jobs, accessories, etc. Don't just settle into a new home, fall in love with it!
Get a low-maintenance pet
Pets can make a house feel like a home, even the ones confined to aquariums and terrariums. Getting a pet that is easy to maintain and doesn't require a lot of attention can be quite useful. Pets like fish, turtles, snails, lizards, birds and even cats are some great examples.
Conclusion
We went over some tips on moving to your new home. We looked at how to make that process easier and what to look for in your moving partners. Hopefully, with the provided tips on how to settle in a new house and make it feel like home, your move will feel seamless. Good luck!