Thinking of moving to Windy City? First, do not call it like that. Only tourists do. Here's what it really looks like: winter is cruel and long. The temperature of the wind sometimes reaches minus 40 degrees. But the summer is magnificent – the same wind makes it less humid. It sounds like a perfect place, right? But, before you hire long distance movers Milwaukee, let's see if moving from Milwaukee to Chicago is really for you.
Chicago is the third-largest city in the country (after New York and Los Angeles), but it is easy to navigate. The skyscrapers are concentrated in the center of the city, called the Loop. While more residential areas branch out to the north, south, and west, and Lake Michigan – to the east. For people moving from Milwaukee, Chicago may seem like a convenient place to explore the ropes of urban life. In addition, affordable lodging prices and comprehensive, reliable public transport give Chicago an advantage over most other major cities.
To help you make the decision to move from Milwaukee to Chicago with one of the long-distance moving companies Wisconsin, here are the things you should know about living there.
It is not second-rate
Do not let the erroneous stereotype color your perception of the city – Chicago is a leading city in many ways. It is the birthplace of gospel music, impromptu comedy, and the skyscraper. The city of Chicago was the first to recognize the LGBT community in its urban landscape. And it ranks nationwide as one of the best sports cities, restaurant destinations, and places for riding a bike.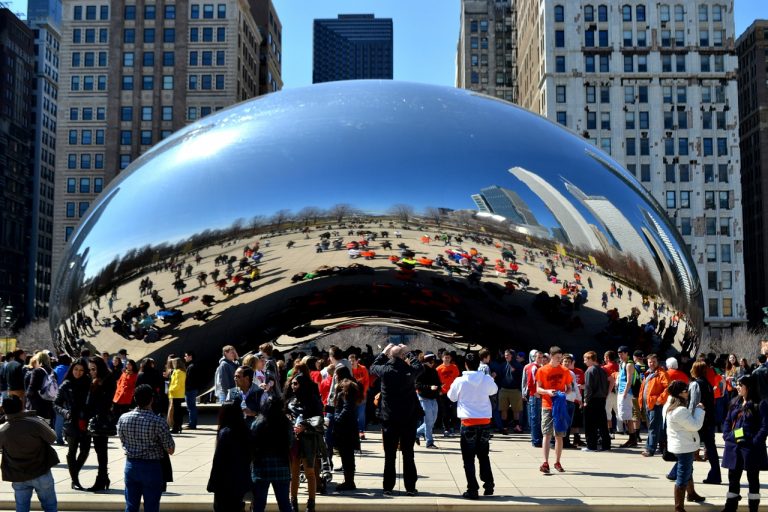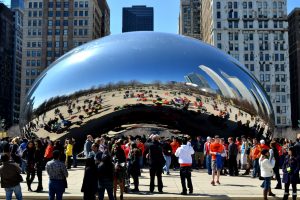 You can get anywhere in the city – on time – for $ 3
There are no nightmare commutes in Chicago. Unlike New York and Los Angeles, you can easily get to the city on time by train or bus. Their metro is called L, which comes from wagons traveling on elevated rails. All L trains stop in the city center, where many people work. In addition, the Chicago Transit Authority has eight railway lines and 140 bus routes, which run frequently and on schedule. It is also cheap. One pass costs $ 2.50, and a transfer to another train or bus is only a quarter more expensive.
Discover the world in a city
After moving from Milwaukee to Chicago with Illinois long distance movers, you may be surprised to learn that Chicago is incredibly global and diverse. The neighborhoods reflect the communities that built them: Mexican food and murals, art programs at the America Indian Center, stunning Polish-style cathedrals, an archive of black culture and recordings in South Shore, Vietnamese noodle shops on Argyle Street, as well as Indian and Pakistani restaurants on Devon Avenue. If you want to know more, there are 40 museums of cultural heritage. And there are also many city organizations that regularly conduct film screenings, art shows, and historical exhibitions about various cultures.
Chicago is amazingly walkable and difficult to get lost in
It is a paradise for pedestrians! The land is flat, the sidewalks are spotless. In addition, its easy-to-use street grid simplifies navigation. The intersection of State Street and Madison Street is known as "zero, zero" – everything is calculated based on this. All addresses to the east or west of the state are labeled according to whether they fall east or west, and all addresses to the north or south of Madison are labeled if they fall to the north or south. The numbers of addresses increase depending on their distance in miles from "zero, zero", and their number is about eight blocks per mile, so something in the 8th block is about a mile away.
Cycling is part of the culture
Chicago is a great city for cycling – there are more than 248 miles of protected and regular bike paths, such as Milwaukee Avenue, which is flooded by cyclists during peak hours (and is called the "hipster highway" because of this). Even if you don't have a bike, the Divvy bike-share provides 6,000 bikes at 570 docking stations. One 30-minute bike ride costs just $ 3. So, as soon as you unpack your belongings, go for a relaxing bike ride.
The city explodes with energy during the summer
No one takes summer day for granted. If the weather is warm (Chicagoans think 50 degrees is the weather for shorts), people will be in the park, on the beach, or at a festival nearby.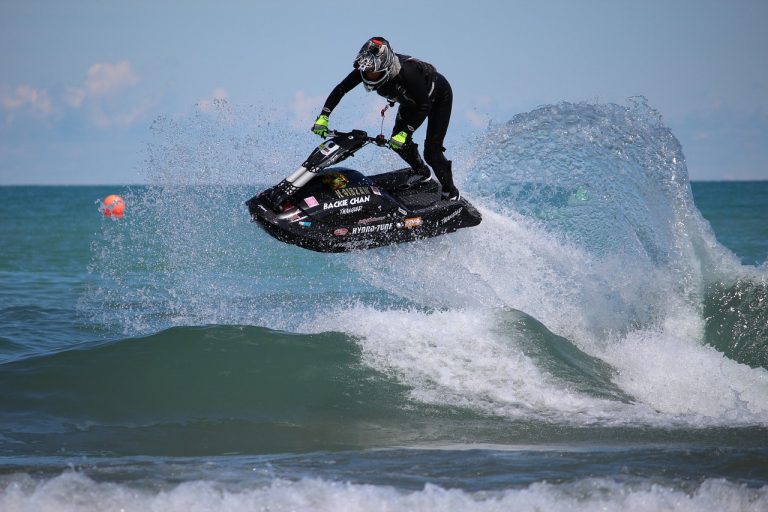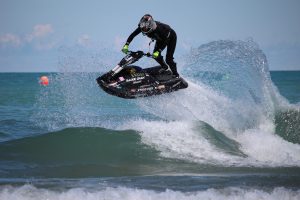 The park area is struggling – there are hundreds of outdoor films, concerts, volleyball leagues, stargazing walks, summer camps, fishing on Northerly Island, birdwatching, and plant sales. Opening day for the Cubs and Sox is like a holiday, and there are endless music festivals (Lollapalooza, Pitchfork, Chicago Jazz Festival, Riot Fest, and many others). Beaches and outdoor public pools are crowded, and Lakefront Trail is a steady stream of runners and cyclists.
The city lives for its sports teams and players
Chicago has eight major league sports teams: Cubs and White Sox (baseball), Bulls and Chicago Sky (basketball), Blackhawks (hockey), Bears (football), and Chicago Fire and Chicago Red Stars (soccer). If you play sports in college, there is Northwestern University, DePaul, Loyola, Chicago State, and UIC. Plus, the Chicago Marathon happens every fall. So, if you are a sports fan, pack your bags, hire one of the long distance moving companies Chicago and go.
There is always something free to do
The city has thousands of events, activities, and places where you can go for free. If you are a resident of Illinois, museums, including the Art Institute and the Shedd Aquarium, won't charge you entry fees on certain days. Lincoln Park Zoo, National Museum of Mexican Art, Garfield Park Conservatory, and Cultural Center are all free. Renowned for its improvisation, The iO Theater hosts weekly free shows. The Park District launched a series of programs called Night Out in the Parks with thousands of free events in each area, such as film screenings, theater, and dance performances, circuses, yoga classes and walks in nature.
You can find a house cheaper than in other major cities
Compared to large coastal cities, you can get more space for less after moving from Milwaukee to Chicago. The average rent for two bedrooms is $ 2,160. Rents may fall even more as more people buy homes. However, according to recent reports, affordable housing for low-income tenants is declining, and studies show that it causes people to leave the city.
If you want to buy a house, the average sale price in 2019 was $ 208,965. Younger Chicagoans are less likely to buy, but 31% of millennials own their own homes, and the average age for first-time homebuyers is 34.
It is easy to find nature in the city
Chicago's waterfront is beautiful, but you don't need to live next to it to experience the greenery of the city. There are 600 parks, 70 nature and bird reserves, and a total of 8,800 acres of green space. Chicago has a long history to make the city greener, and even did everything possible to ensure that every child is a 10-minute walk from a park or playground. No wonder one of the Chicago suburbs is referred to as one of the best cities to move with kids.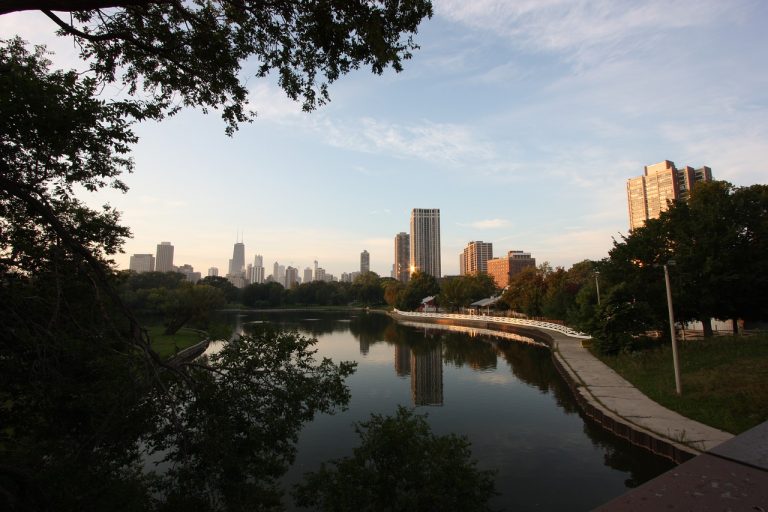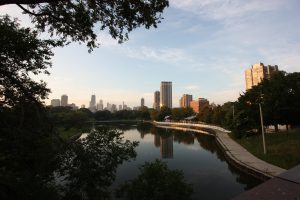 It can be easy to find your place after moving from Milwaukee to Chicago
Like many other major cities, Chicago has its own problems. But spend time here and you will understand why Chicagoans love their city. Every district has something to love: from historical theaters to public gardens and baseball stadiums. There are secrets that discover how to make life in the city fun. Chicagoans know how to make winter survivable and summer incredible, and you can participate in that too. If you accept Chicago, it will love you back.