Another year is behind us – and 2019 was a great one! There was a lot of work – and a lot of people moving all over the country! However, here at Verified Movers, we are probably the happiest when we can help a family start a new life with ease and no stress! Moving with children can be complicated, but having a good partner is half of the job done! The other one is finding a good city where you can live! In this article, we will help you with that task as well! That's why we have gathered a list of the best cities to move with kids in 2019! Once you have picked your favorite, make sure to call us and schedule your move!
How the list of the best cities to move with kids was created
To give you a better idea of what we were really looking for when it comes to picking the best cities to move with kids, we present to you some data that we went through! The United States is huge, and there are so many wonderful little places and communities that can make life amazing! However, we went through a couple of websites – like Niche and Moving.com which, in turn, went through a thorough research in multiple factors concerning the well-being of your family in a city.
Niche factored their search in this way:
public school grade – 20%
higher education rate – 12.5%
cost of living grade – 10%
crime and safety grade – 10%
housing grade – 10%
family amenities grade – 7.5%
composite overall score – 5%
diversity grade – 5%
outdoor activities grade – 5%
percent of households with children – 5%
walkability grade – 5%
children below poverty – 2.5%
residents 17 years old and under – 2.5%
What this means is that they focused mostly on public schools and higher education (total of 32.5%) while walkability wasn't as important. What this means is that a good grade when it comes to public schools (based on a multitude of sources) will put the city higher on the list, while a bad one will make it plummet – no matter how high the number of residents 17 years old and under is.
However, this is fairly justified. After all, many people ask us to find the best long distance movers for them so that they can get their child into the best school! Still, knowing just how this list was created will give you a great intel into where you can move. This should also encourage you to think about your priorities when moving. Then, you should do your own research into the best cities to move with kids and come up with your own conclusions!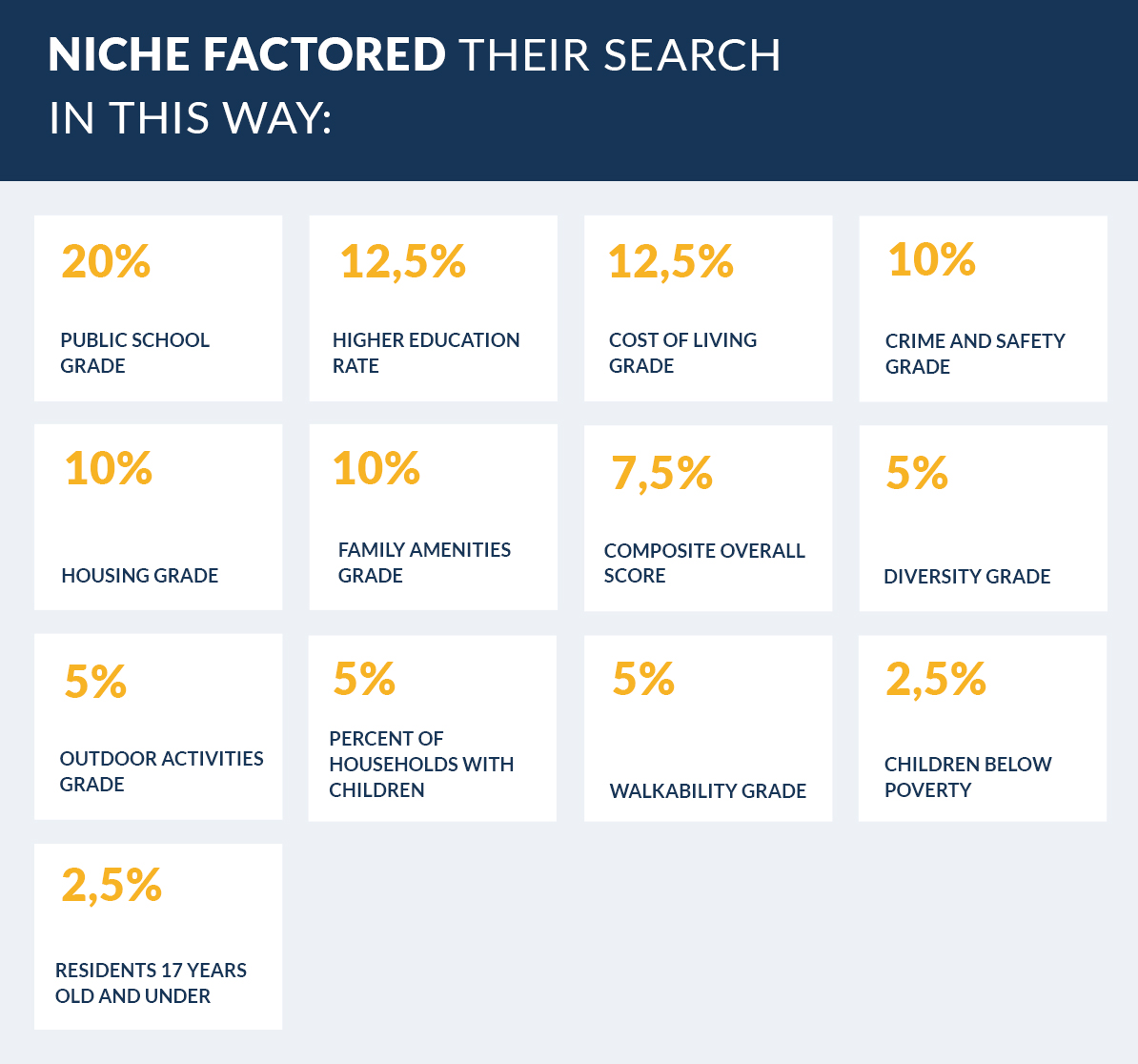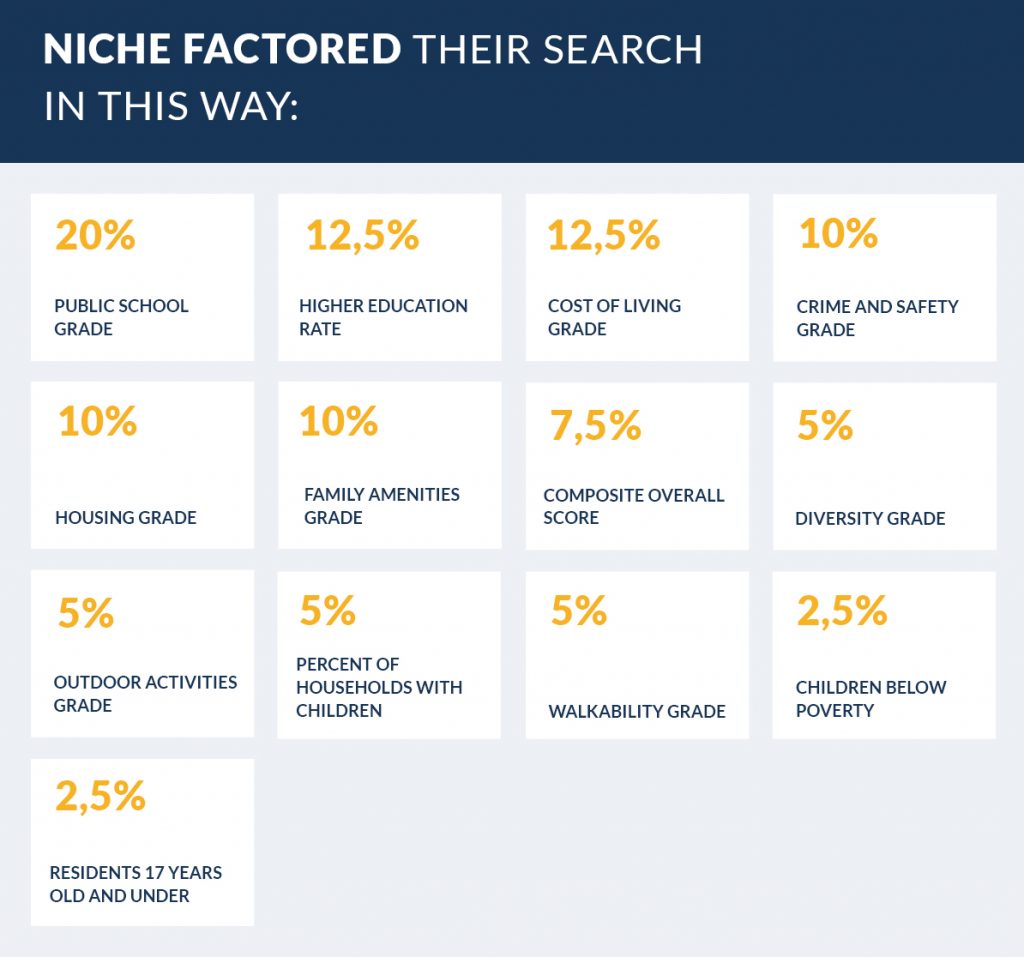 Our pick of the best cities to move with kids
So now that you know how these lists were made, we can proudly present to you our suggestion for the best cities you can move to with children this year! There are six of them to pick and choose from, and they span both coasts of the country and midwest – as well as going to the north and the south of the United States! Read about them all, or read only about one! Whatever you pick, though, you will not regret it!
Best cities to move with kids in 2019:
Long Grove, IL
Ann Arbor, MI
Chesterbrook, PA
Bowling Green, OH
Carmel, IN
College Terrace, CA
Now, let's take a deep dive into each city! We will examine what makes it tick, and why it is one of the best cities to move with kids this year! After you are done reading, you will hopefully have a firm grasp on where you want to move! Even if that's not the case, we hope you will be motivated to keep exploring and searching for that perfect city for your own family!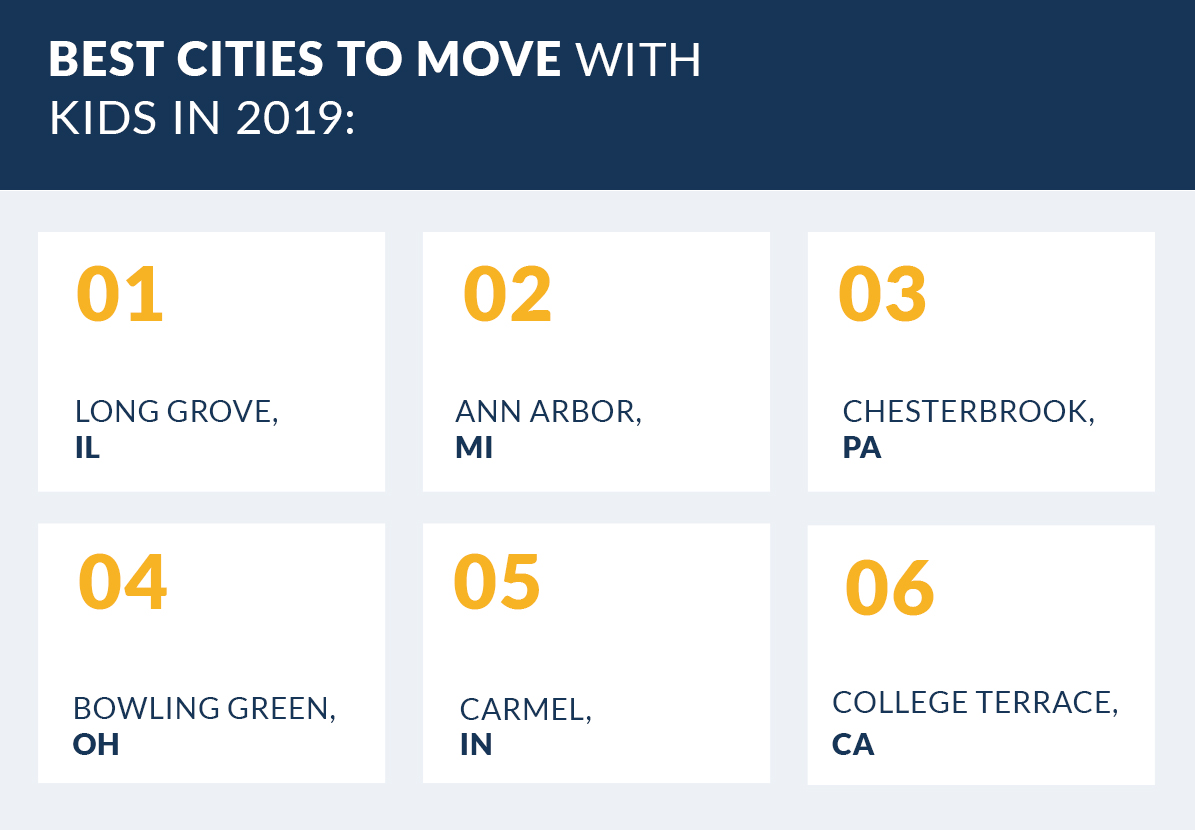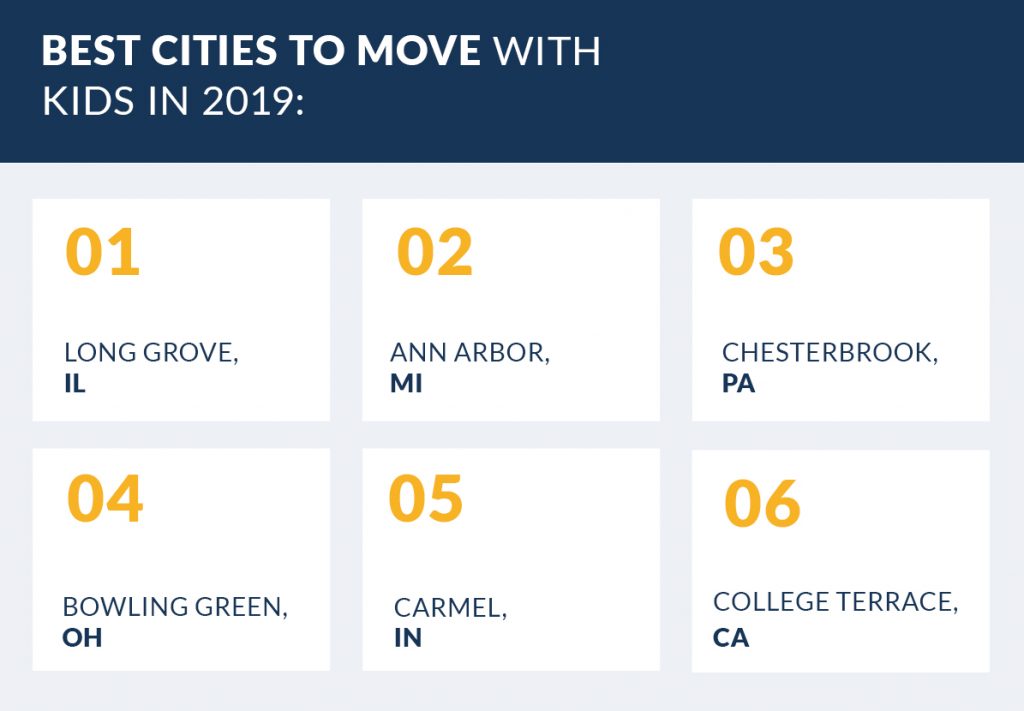 Long Grove, Illinois
Long Grove in Illinois takes the honorary first stop on Niche's list of the best cities to raise a family in! How can in not? With a rural, small-town vibe, this Chicago neighborhood can offer the best of both worlds! When you want something fast and loud, you can head downtown! When it is something more down to earth and quiet you require, you can stay in your neighborhood and have a relaxing afternoon in one of the many beautiful parks!
Officially, Long Grove is a suburb of Chicago. Almost 8,000 people call it home. This means that you won't be feeling alone here – practically everyone knows each other! What makes Long Grove so desirable are the public schools. They are some of the best in the whole country, and the graduate percentage is quite higher than the national average!
Long Grove graduate percentage:
Master's degree or higher – 38% (against national 12%)
Bachelor's degree – 33% (against national 19%)
Some college or associate's degree – 18% (against national 29%)
High school diploma or equivalent – 9% (against national 28%)
Less than a high school diploma – 2% (against national 13%)
When it comes to calling long distance movers Illinois and getting a house here, the options are clear. The majority of people (99%) own a home in Long Grove, but you can still rent one, too! This is because the median home value is $654,200, which can be quite steep for a lot of people. On the other hand, the median rent is $1,375, so this can be an option too.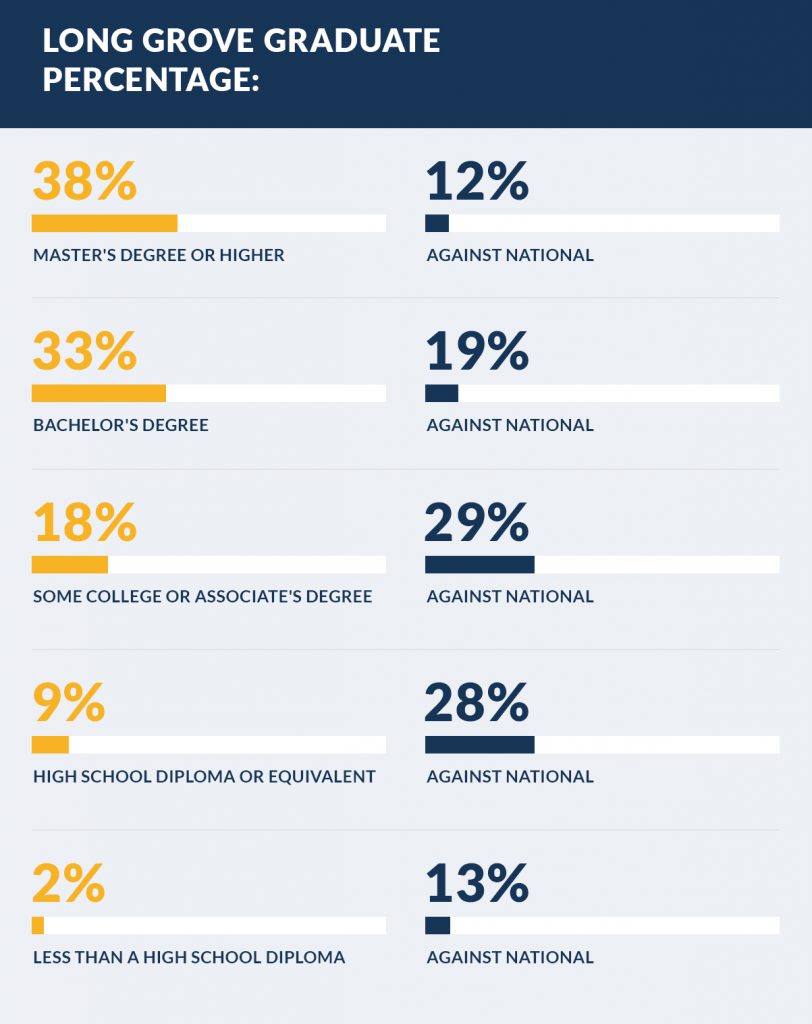 Ann Arbor, Michigan
Ann Arbor, MI takes the first stop on Moving.com's list of the best cities to move with kids in 2019. This is because it is commended for its amenities, low crime rates and – once again – amazing schools! The crime rate, for example, is staggering 29 percent lower than what you will find in an average city in the United States! For a city with around 114,000 people in it, this is quite an amazing feat!
We also mentioned that one of the perks of living here is amazing amenities, too! That's because Michigan's best hospital, the University of Michigan Hospitals-Michigan Medicine, calls Ann Arbor its home as well! Not only that, but the hospital also ranks very high amongst the nation's best, with 14 adult specialties and 10 pediatric ones.
And finally, there are the schools. Once you call one of our long distance movers Michigan, you will be hard-pressed to pick from the array of amazing schools on offer. However, whichever one you pick, the results will be the same! The kids score 20 percent high on tests (on average) than the kids throughout the nation and staggering 45 percent higher than their peers in Michigan state. When it comes to the number, almost 96 percent of people completed high school, and 72 percent have a bachelor's degree!
Chesterbrook, Pennsylvania
Another suburb of a bigger city, you will find Chesterbrook in Philadelphia, Pennsylvania. With the population of around 5,000, you will feel like everyone knows you and your kids in this little neighborhood! However, it is still one of the best cities to move with kids in 2019, as well as one of the best places in Pennsylvania!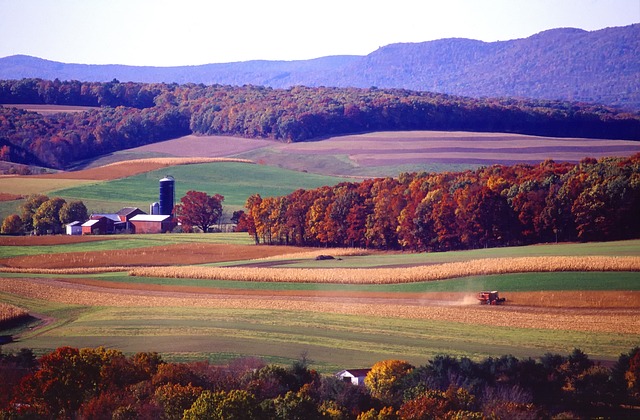 Just like in Long Grove, almost everybody owns their home in Chesterbrook – although the percentage here is 77. The area is densely populated but still with a nice suburban feel. Amongst the family homes, you will also find restaurants and coffee shops where you can spend your time. If you crave to be outside, then one of many parks will fulfill your needs!
Again, the public schools in Chesterbrook are amazing! They are one of the reasons why this is one of the best cities to move with kids! However, it's not only families who call Chesterbrook their home! Many people choose to retire in the neighborhood too – so you might want to find long distance movers Pennsylvania for this opportunity as well!
Bowling Green, Ohio
The next on our list is Bowling Green in Ohio. And even though the name of the city might be controversial, it suits it well, because here you will find make outdoor parks and camps which are filled with events all year round! This makes Bowling Green, OH one of the best cities to move with kids in the whole nation!
There is much to love here! The population of the city is around 30,000, so you can consider it a smaller one. However, there are a lot of big-city amenities that you can enjoy! What's more, the low cost of living and amazing schools make it the perfect place to settle down with your family! Adding to that the fact that Bowling Green is an exceptionally safe place to live in (the crime rate is 28 percent lower than the national average, as well as 27 percent lower than Ohio's), and you have yourself a little paradise on Earth!
Finally, if you are worried about your medical needs, Wood County Hospital is a great medical and surgical facility. It has a variety of services to offer its residents, so you will have to worry about anything! Nearby, there is also Toledo, which houses the University of Toledo Medical Center with more than ten hospitals and health care providers to choose and pick from! This makes calling us to find the best long distance movers Ohio an easy decision!
Carmel, Indiana
We don't have to travel much further from Bowling Green to get to the next city on our list of the best cities to move with kids in 2019, because it is Carmel, Indiana! There is a lot to love about this city just north of Indianapolis. With over 92,000 people, it is quite a big city to call home. And still, the percentage of children living here is 13 percent higher than the majority of cities in the country – so something must be attracting all these families, right?
This is because the city is "exceptionally livable," according to AreaVibes, which also scores cities based on their merit. It is actually their number one recommendation when it comes to medium cities in Indiana, and ranks better than 99% of the cities in the whole nation! These are some of the statistics they offer:
Carmel, Indiana statistics (source: AreaVibes)
amenities – A+
cost of living is 28% higher than the Indiana average but
household income is 111% higher than the average
total crime is 73% lower than other cities in the state
high school graduation rate is 17% higher than in the rest of the state
All of these make Carmel a clear choice for you to settle in! The best reason to look into it, though, is because the schools are outstanding and the neighborhoods are affordable compared to the standard of living! One of the biggest perks that many families find here is the low crime rate. It is 73% lower than in the state, but also 72% lower than in the whole country.
And when it comes to medical establishments, you can find Indiana University Health North Hospital, which U.S. News called the third-best in the state. So, if you want to try living out in the Midwest, then call long distance movers Indiana and head to Carmel!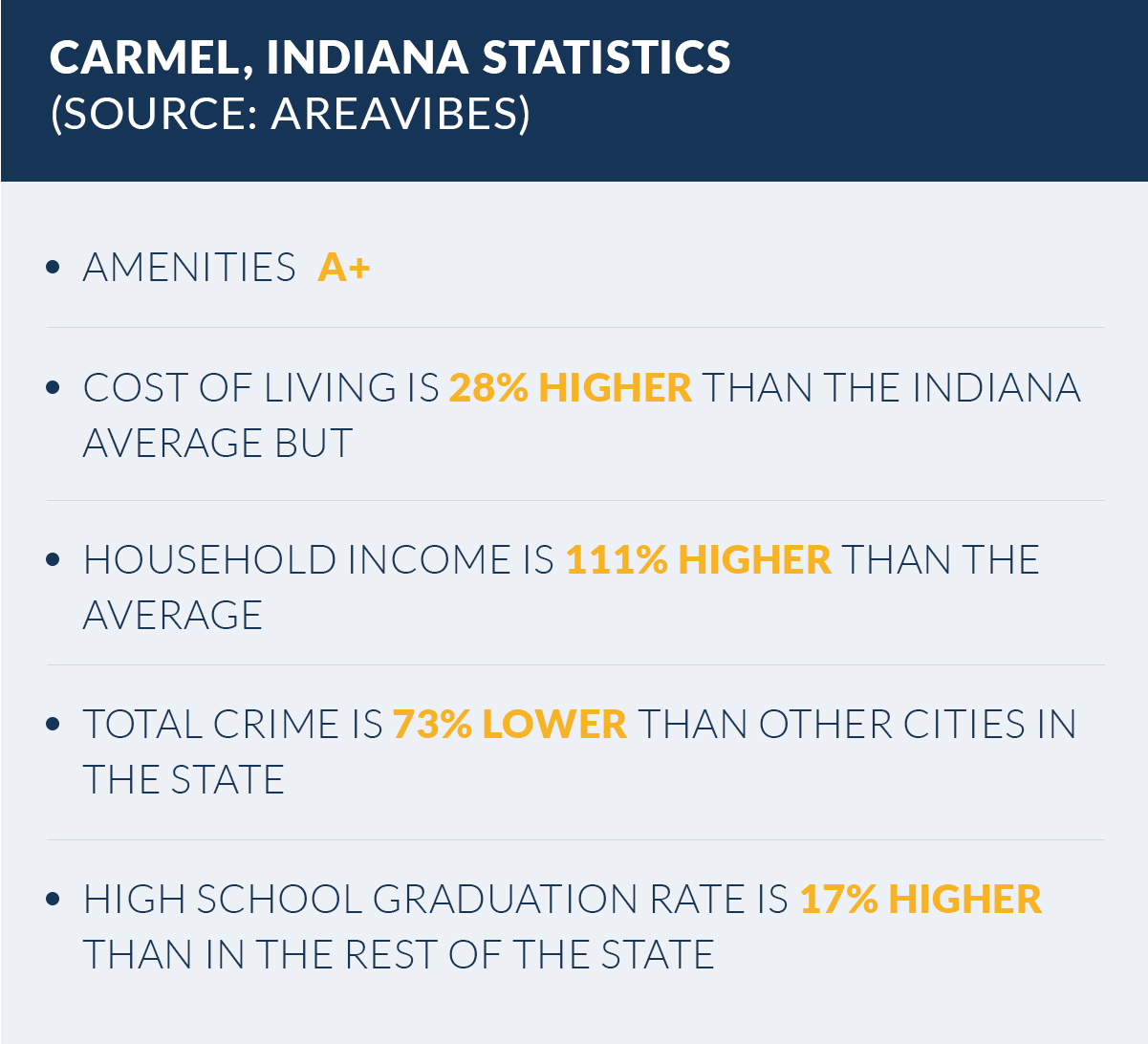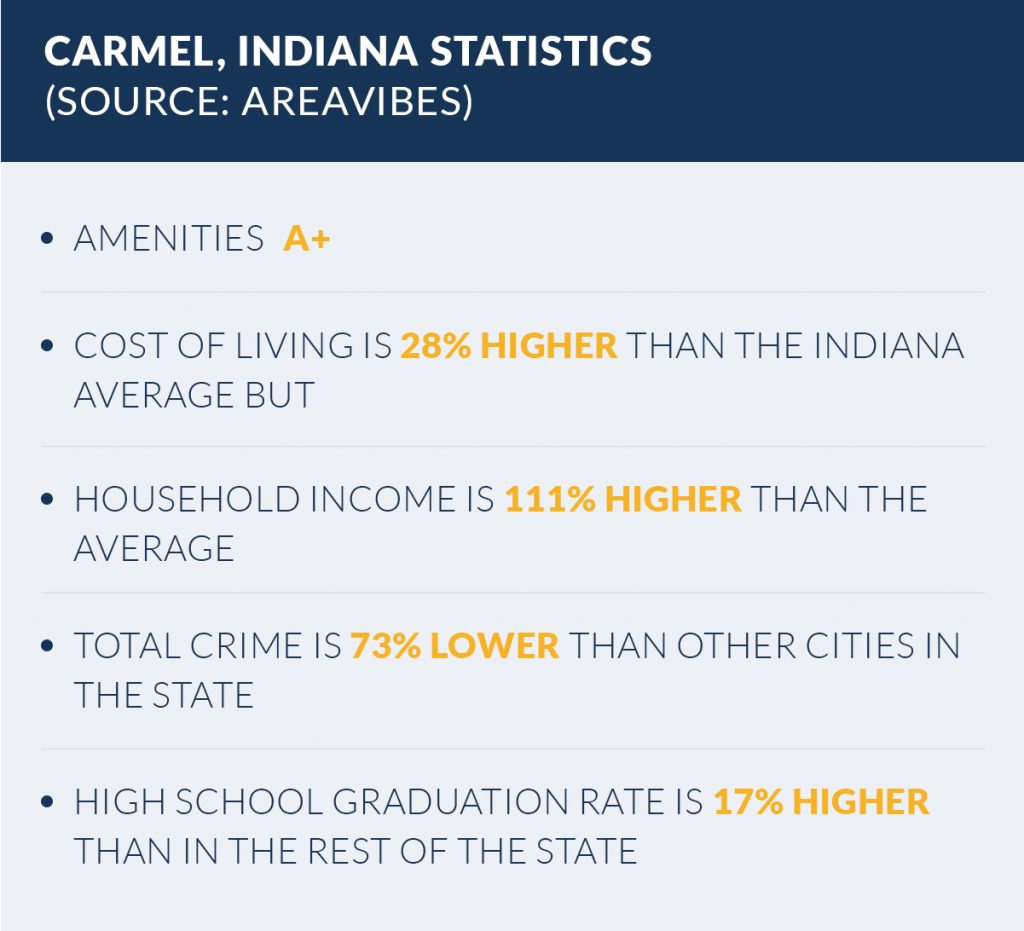 College Terrace, California
For the final pick of the best cities to move with kids in 2019, we are going somewhere more west! The last but not least on our list is the neighborhood of College Terrace, California! Its name comes from being right next to Stanford University in Palo Alto, California! But just because it is so close to a college, or because of its name, it doesn't mean that it is only for students! Conversely, it is also one of the best places you can raise a family in the United States!
The population of College Terrace is around 4,500 people. This is because it is an urban-suburban mix! The neighborhood is a part of a bigger city, but it is an all-residential neighborhood, stretching on 12 by two blocks. Still, more than half of the residents (64% to be exact) live in their own home, while the others are renting theirs.
You will find many places for various activities in College Terrace. There are a lot of restaurants and coffee shops here, and they are filled with families and young professionals. Just like in the majority of good cities and neighborhoods, there is also a lot of green space for you to spend your days in with your kids! So don't waste a second longer and let us help you find the best long distance movers California to take you to this amazing neighborhood!
These best cities to move with kids tickled your imagination?
If the answer is yes, then you are in the right place! We are the professionals who can help you plan the logistics of your move, and then settle in one of these cities! All you need to do is contact us today! Then, your new adventure and family life can begin with no stress or panic – with Verified Movers!